Rob and I are on our way toward another unknown destination. However, not everything is uncertain; we know the summit's location but are unclear on how to reach the mountain base. The maps suggest a rough twenty-kilometer off-road drive, the ease of which is unpredictable.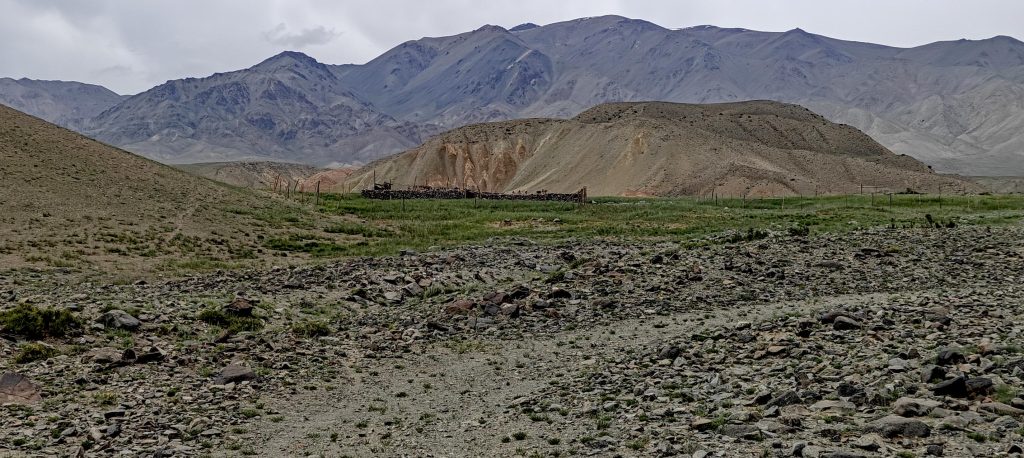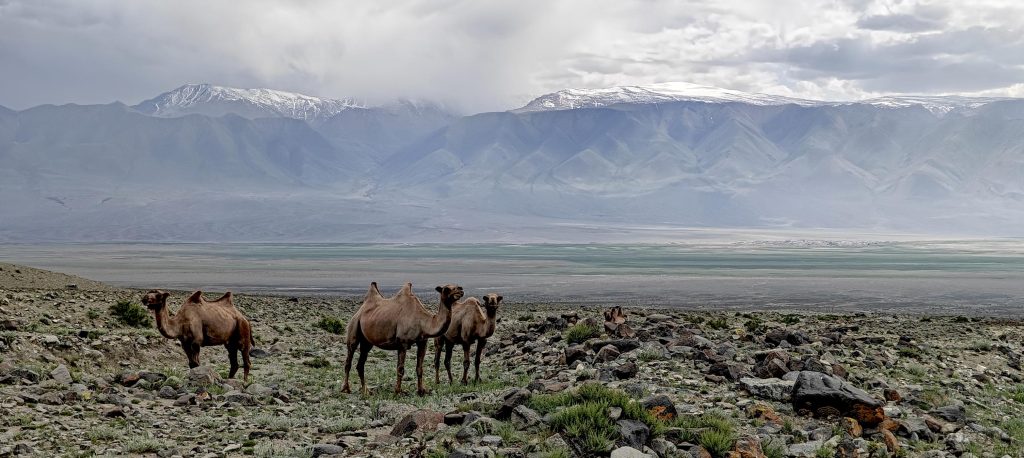 As we navigate through the steppes, we aim for a fairly straight path toward the base. Attempting to turn toward the ridge proves unsuccessful, prompting us to head northwest, where we find some car tracks to follow. Unfortunately, we lose sight of them quickly and must retrace our steps. Determined, we attempt to reach the base again, but lose our way after a few kilometers and turn back. Placing our hopes on small tracks spotted a few kilometers back, we find success and manage to cover perhaps seven kilometers toward the mountain base on a very rough and slow road.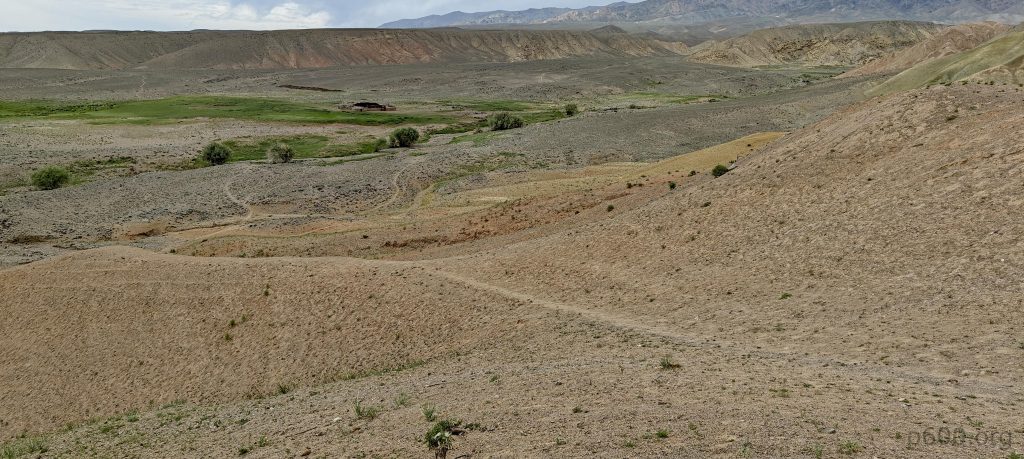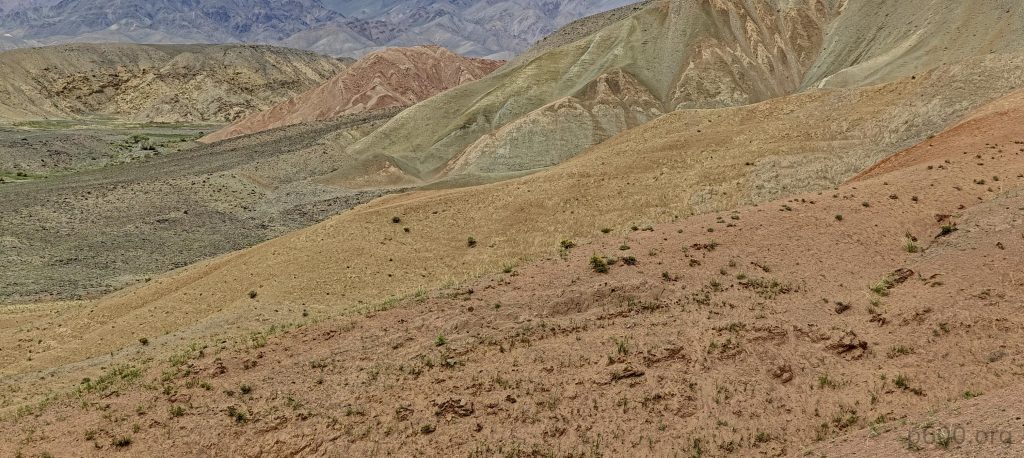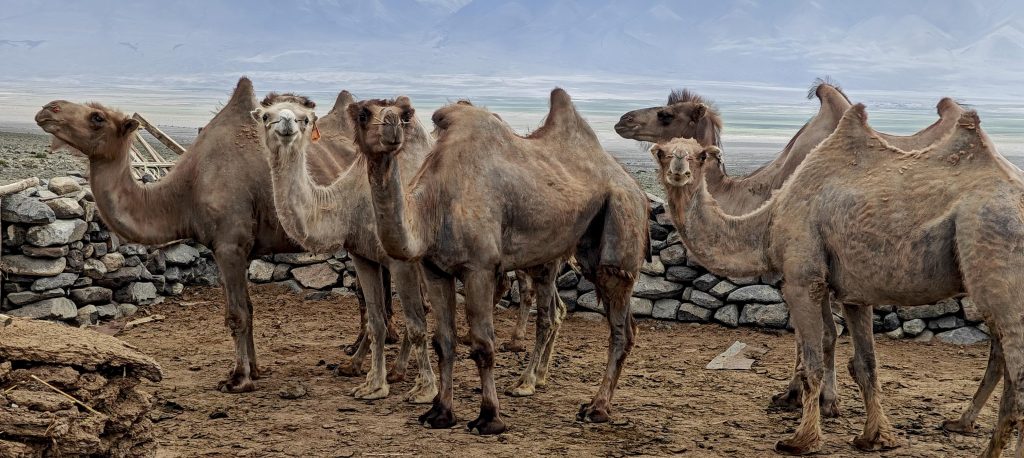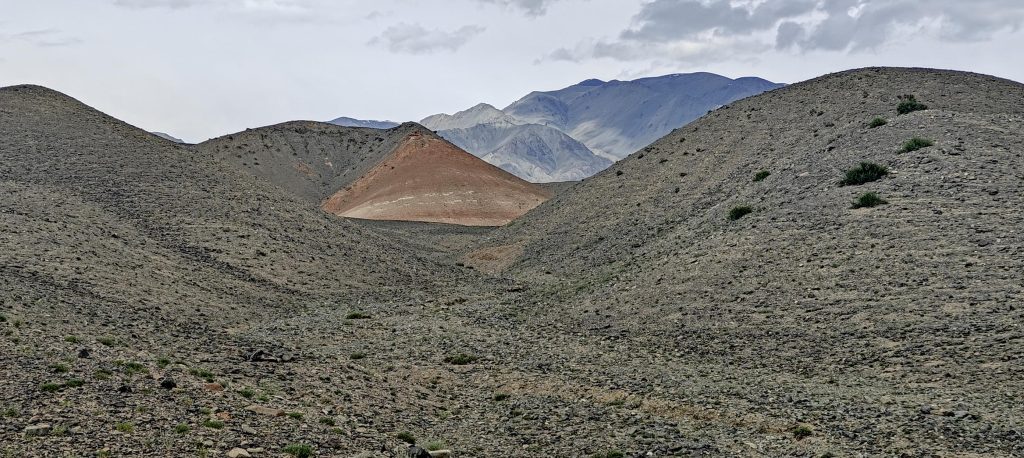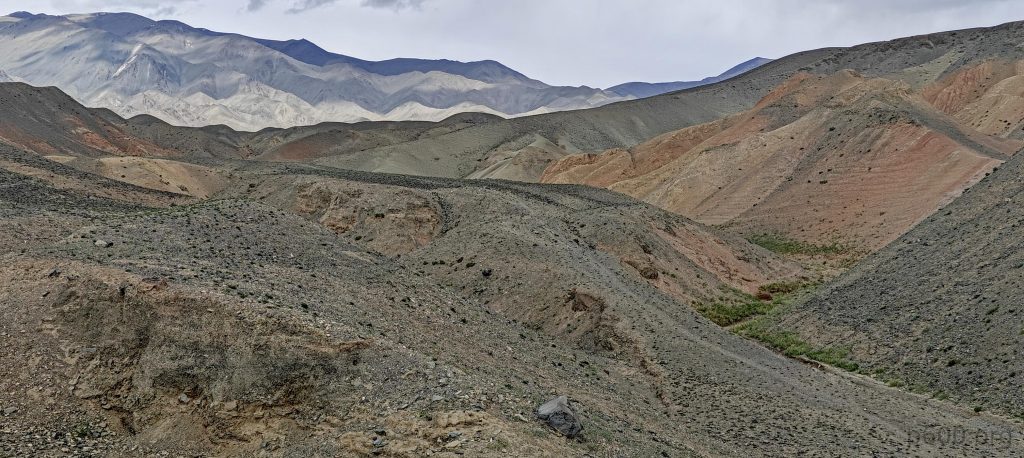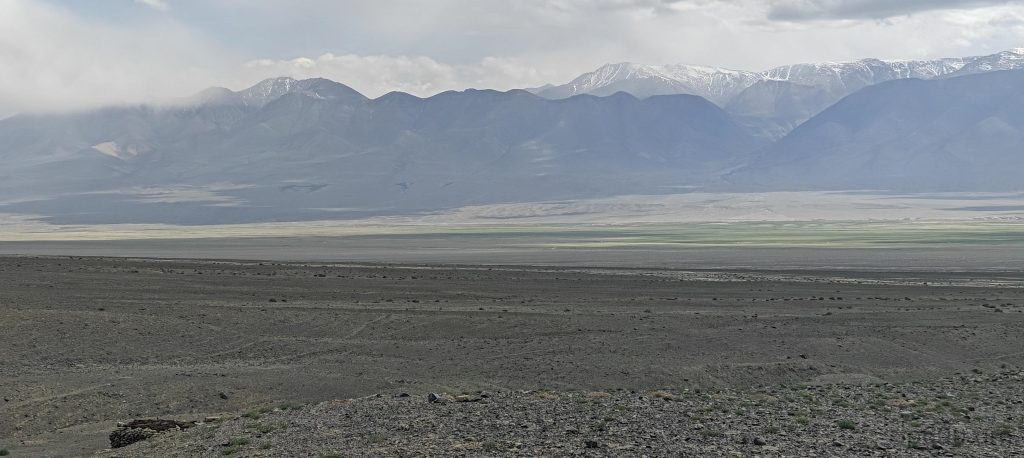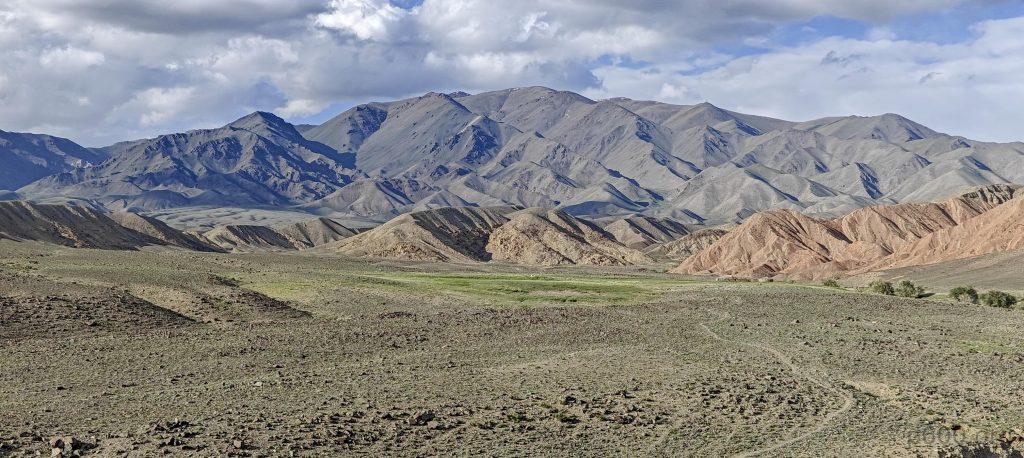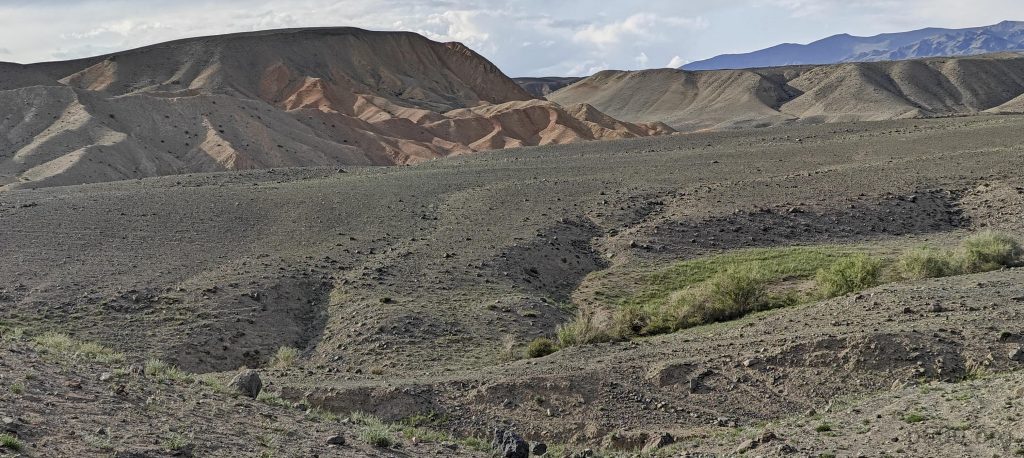 Upon reaching the camel farm, we quickly understand that the camels cannot help us find a closer route. Opting to backtrack a bit, we eventually stumble upon an area with internet signal. Despite the fierce wind, we choose to set up our camp here. Regrettably, the wind proves too strong for my tent, causing it to break. This leaves me with no option but to pack it away and spend the remainder of our journey in the car's front seat.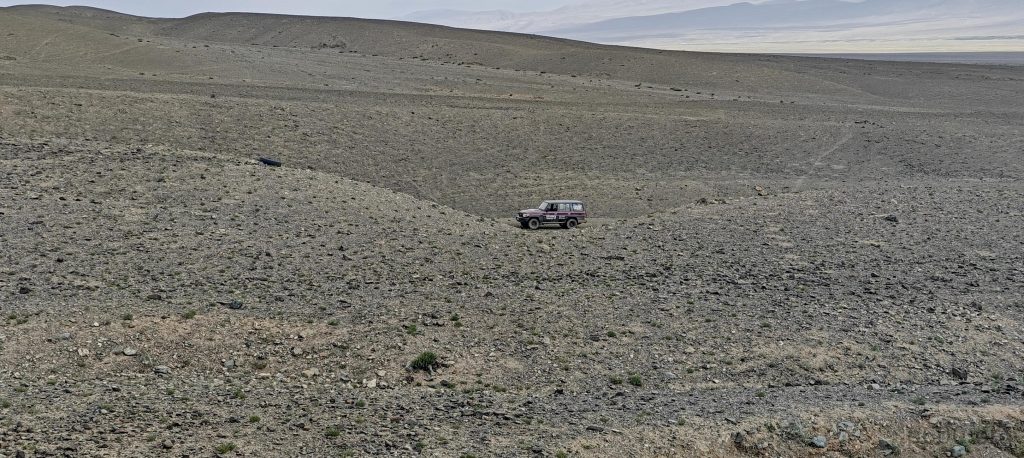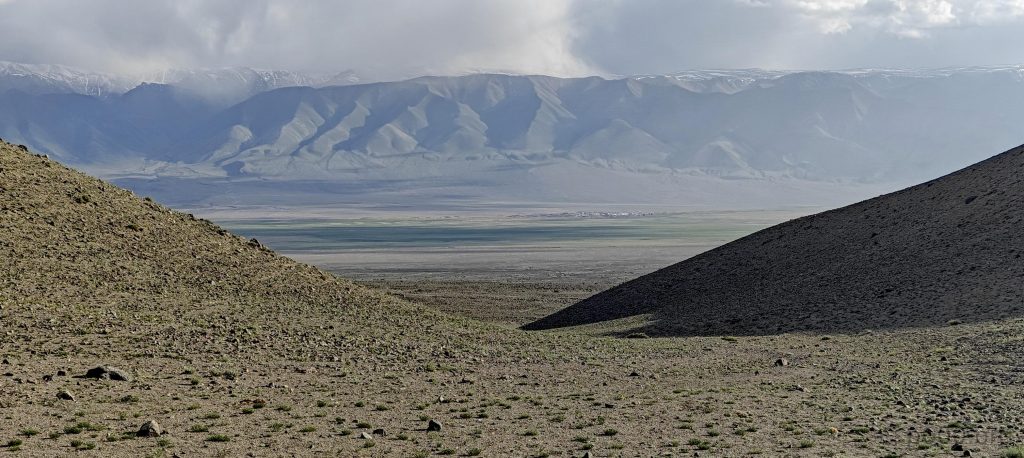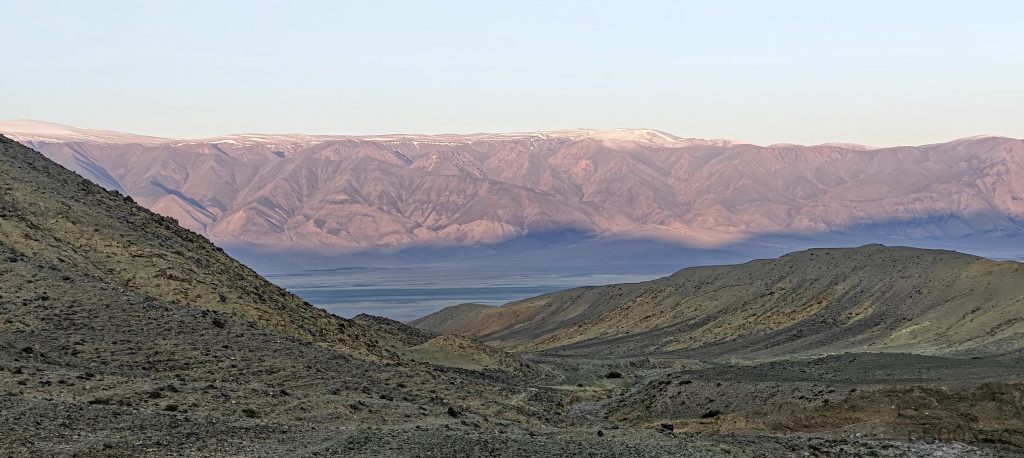 Right after a swift breakfast, Rob and I kick off our climb, taking the left hand ridge. Initially, the journey is pleasant, with us traversing grassy slopes and observing wild camels casually grazing on adjacent ridges. This sight challenges my previous belief that camels are creatures of flat terrains. Before long, the landscape transitions, becoming increasingly rocky and treacherous with the presence of massive boulders, some as immense as a room. A number of these boulders wobble precariously, instilling a sense of unease, yet we continue, determined to reach our goal.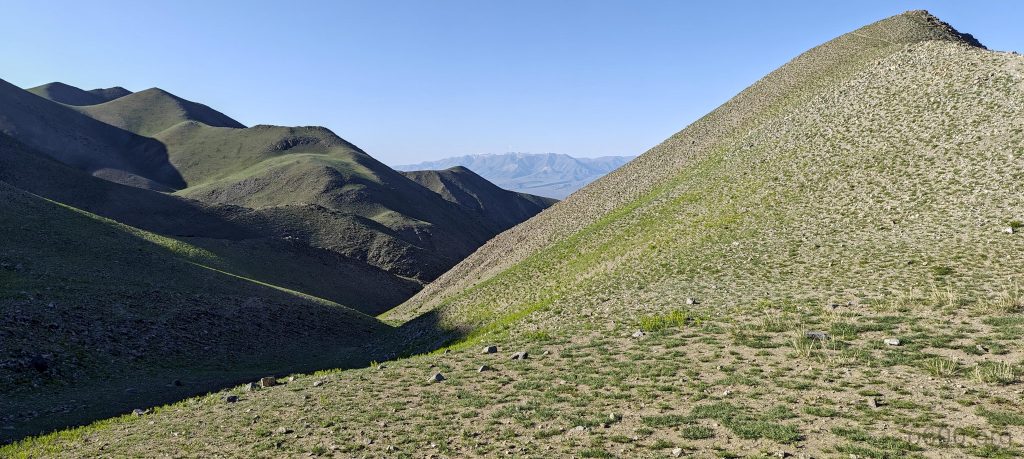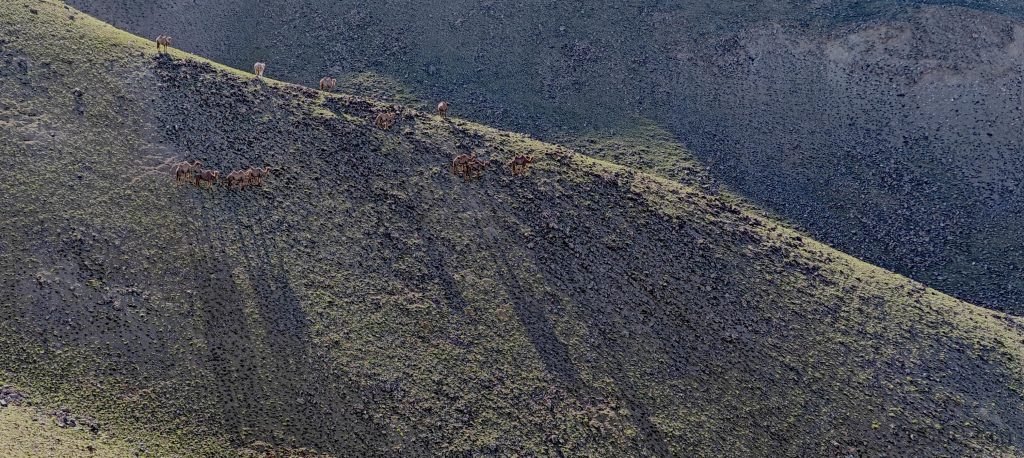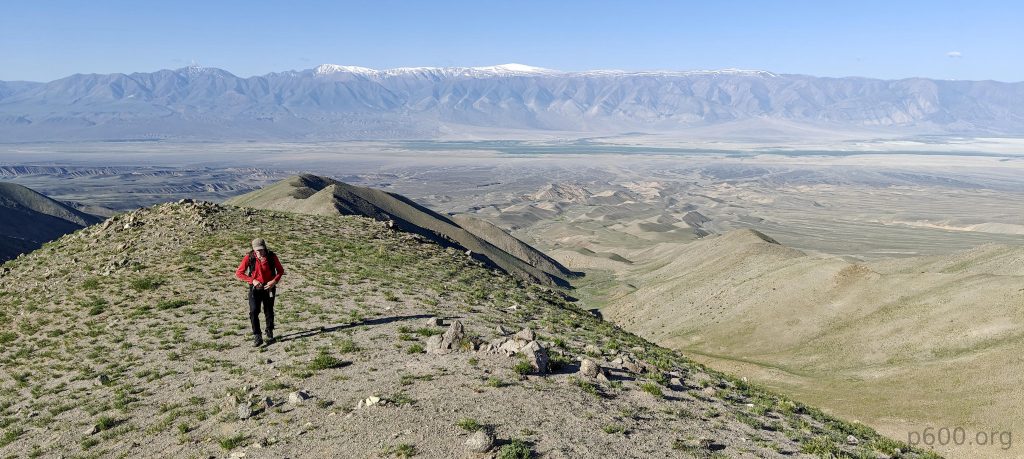 In one of the flat areas, I spot a meter-long snake that quickly slithers away. Richard later identifies it from a photo as a Pit Viper – a dangerous and highly toxic reptile that inhabits higher altitudes. Indeed, we are at approximately 3,000 meters above sea level at this point. On the way down, I spot another, bigger one, realizing that there must be many of them around.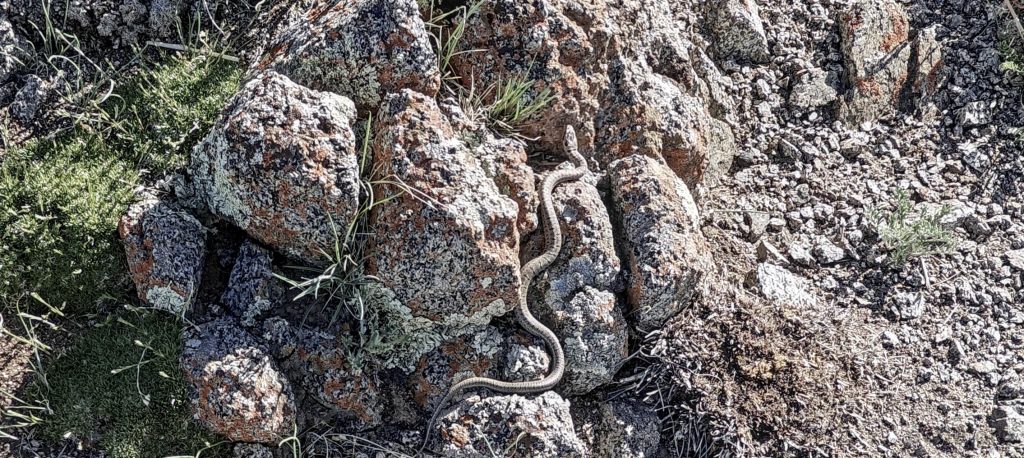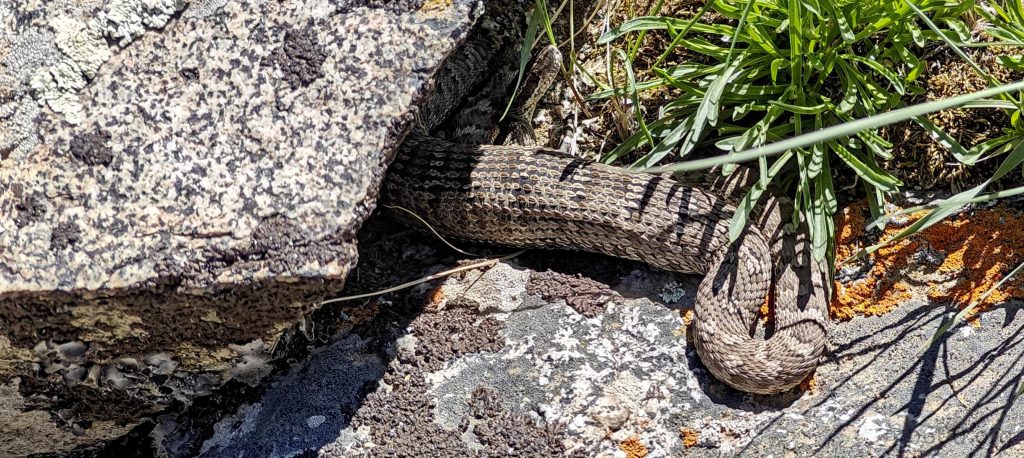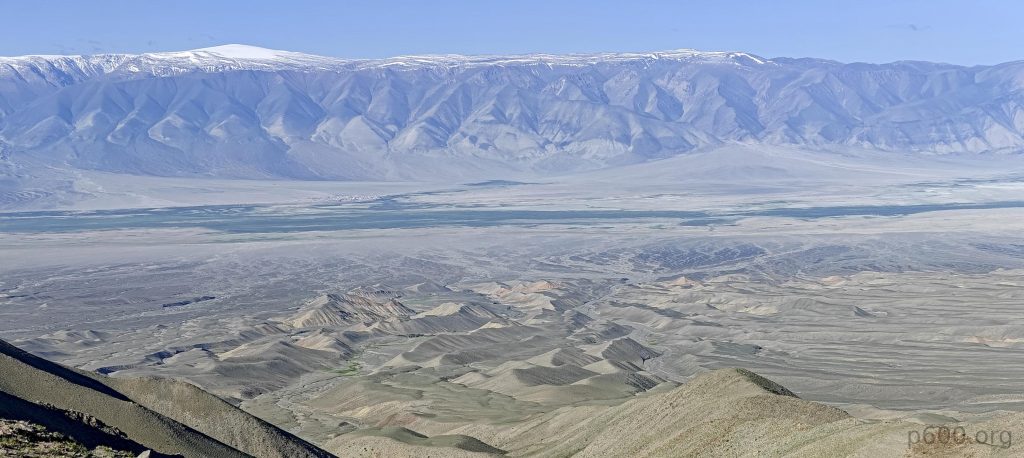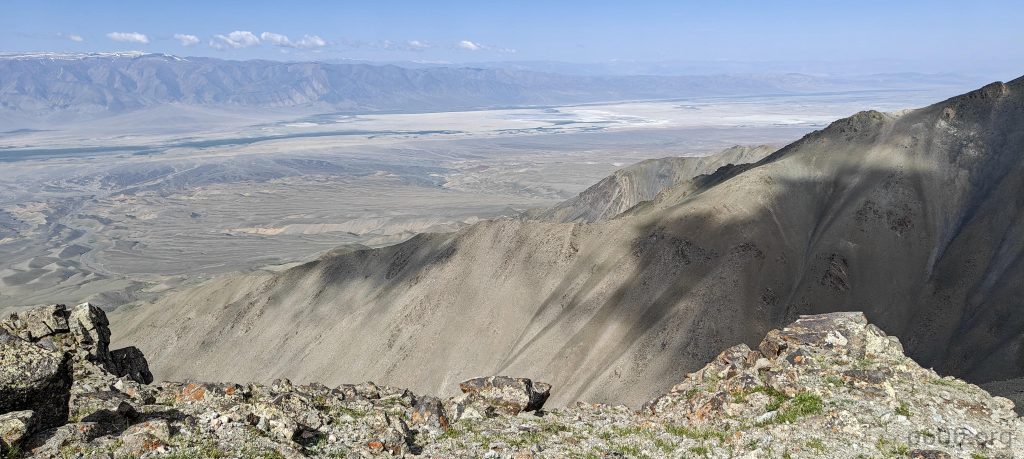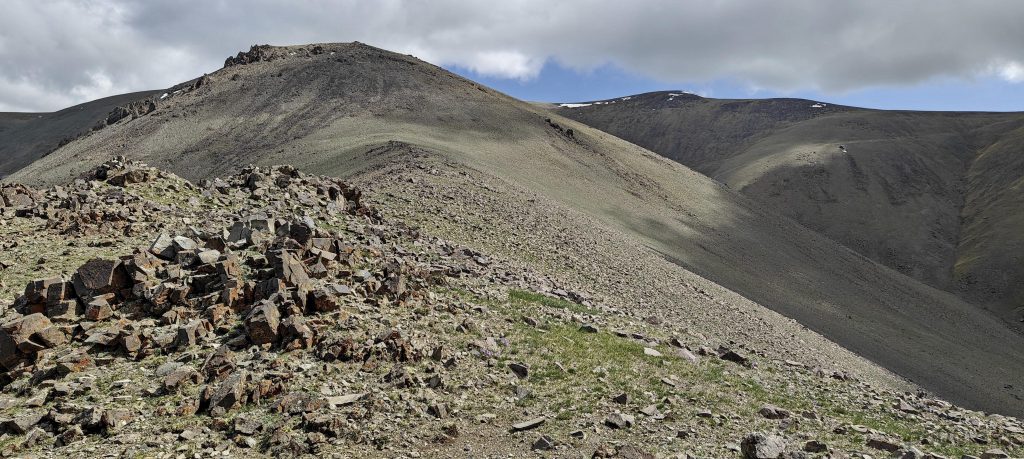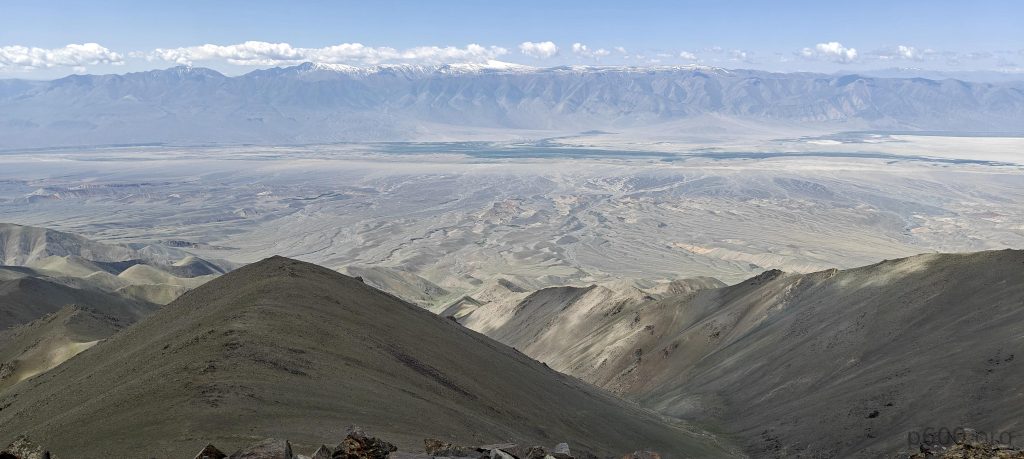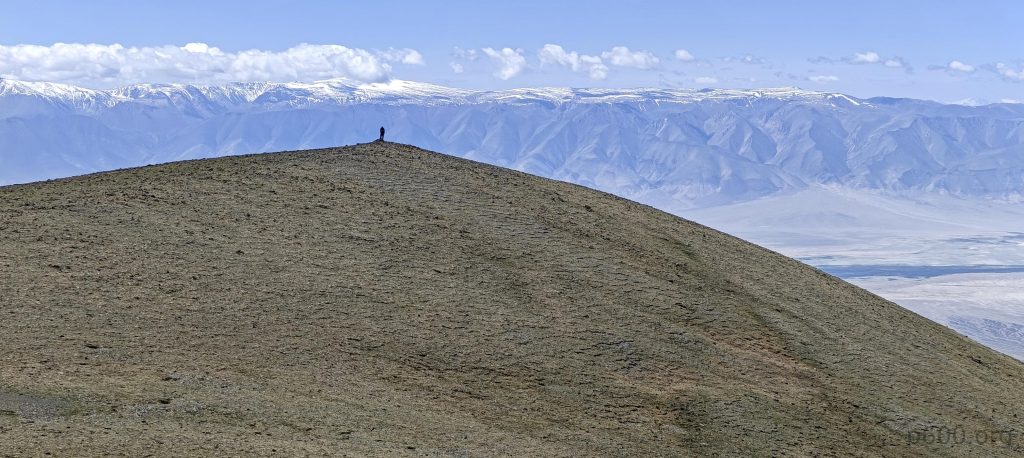 Throughout our expedition, breathtaking panoramas captivate us at every turn. In the distance, Baatar Khairkhan looms, its majestic form part of our climbing itinerary for two days hence. Snow adorns its northern slopes, a modest crown of white in the grandeur of the landscape. As we near our objective for today, we observe sporadic patches of snow, all of which we can effortlessly sidestep. Our final ascent, driven by sheer determination, brings us to the summit. Reflecting on our journey, we acknowledge the lengthiness of this climb, clocking in at over seven hours from base camp to peak.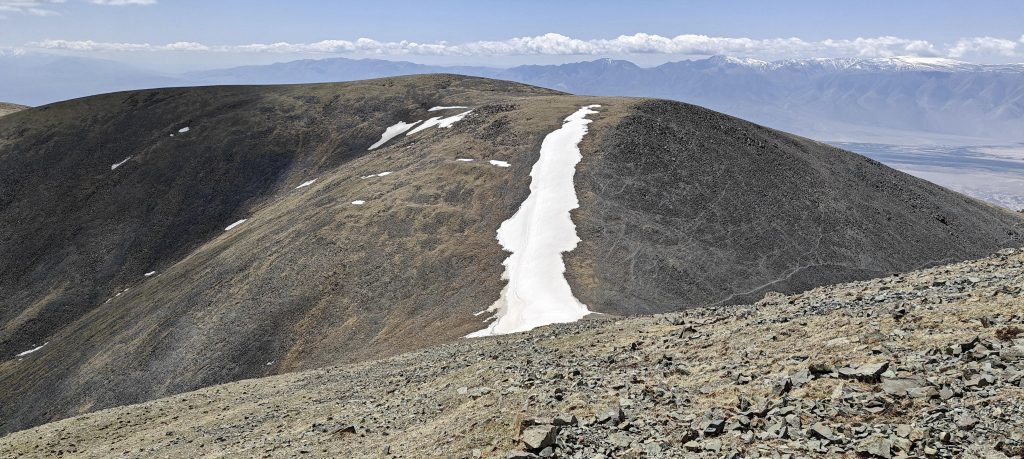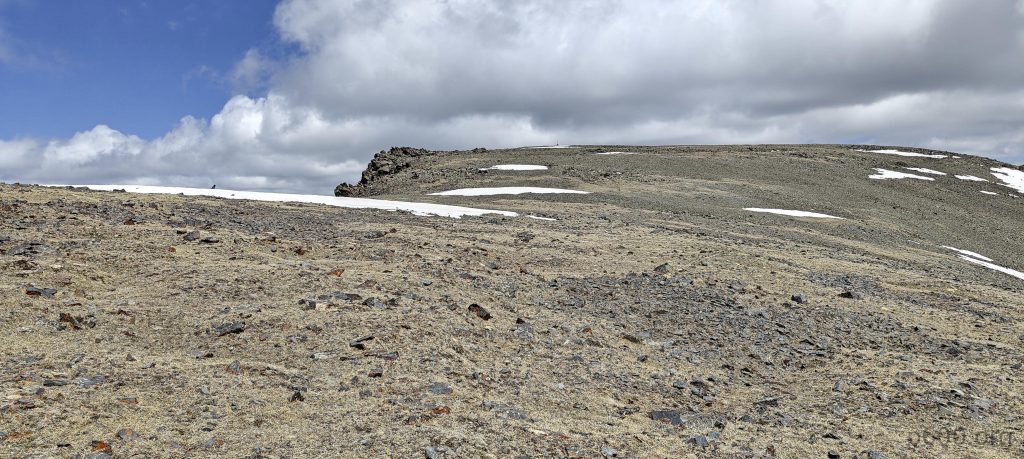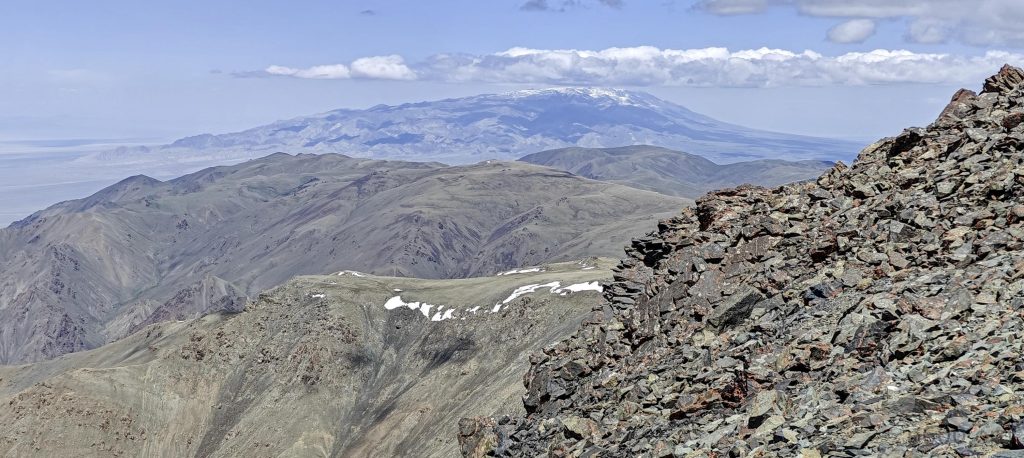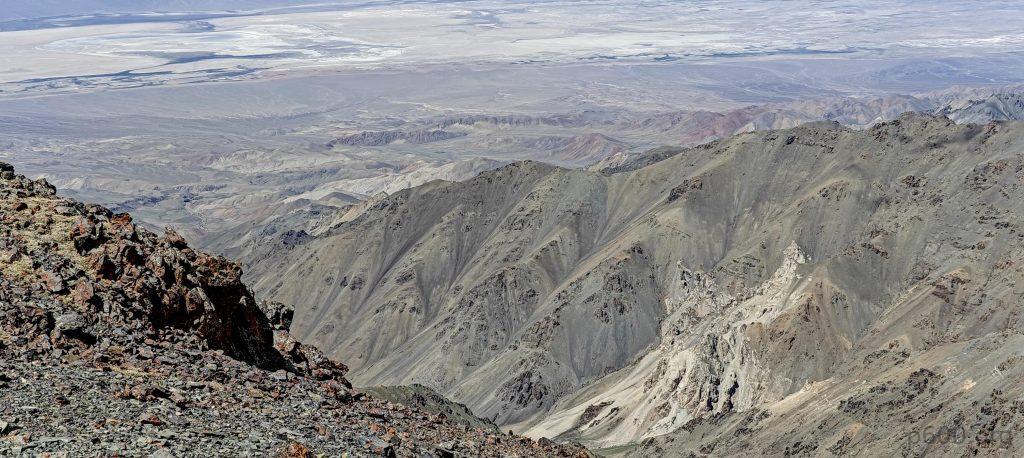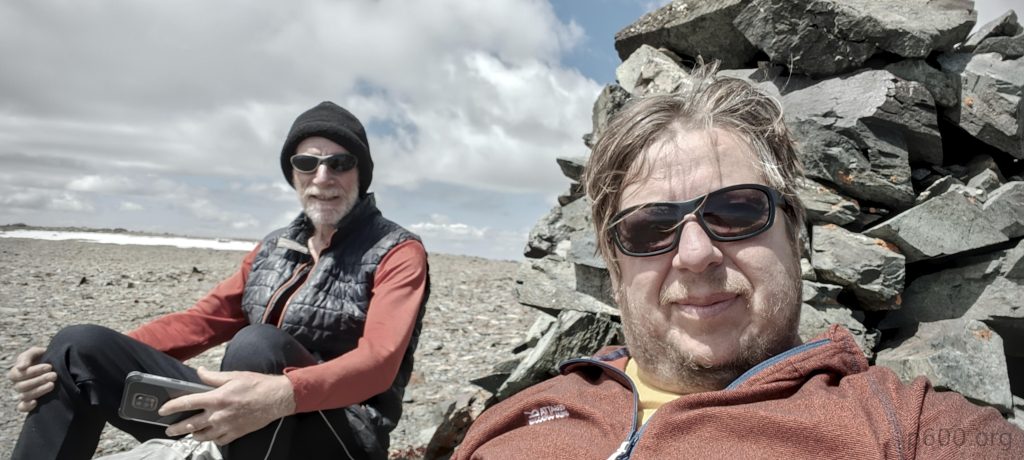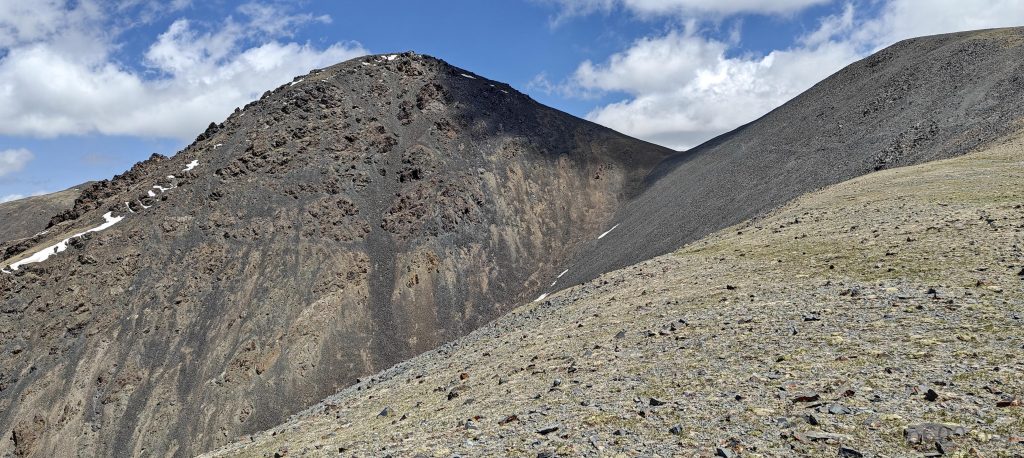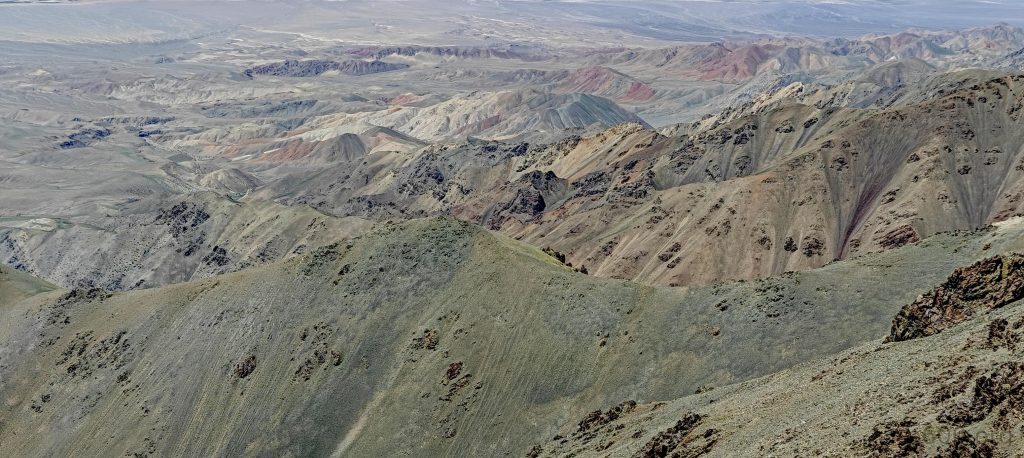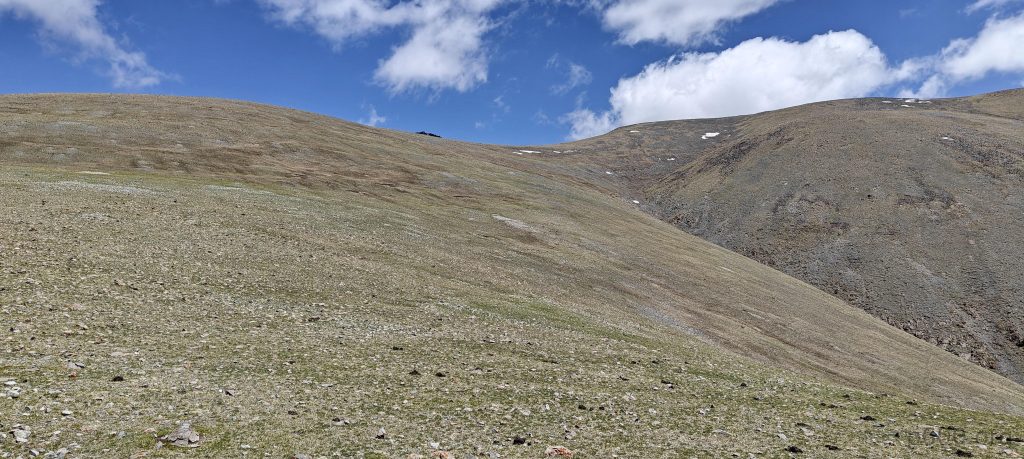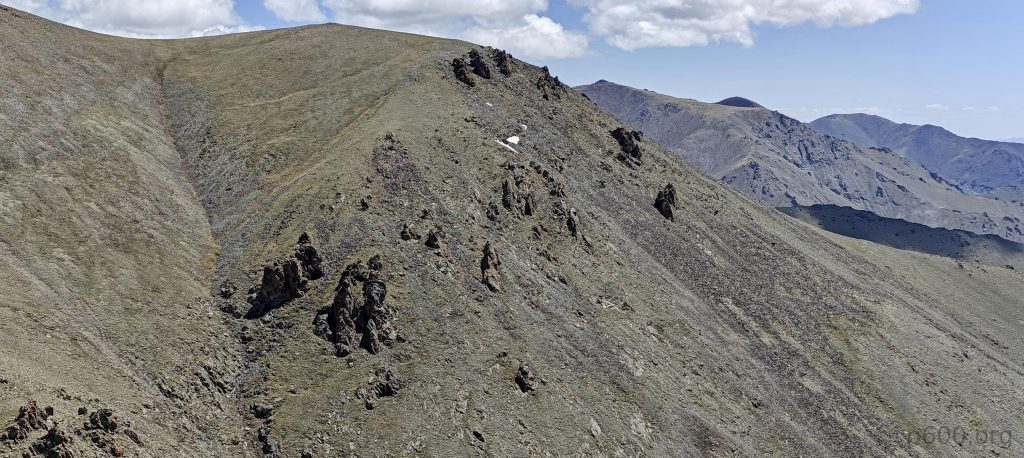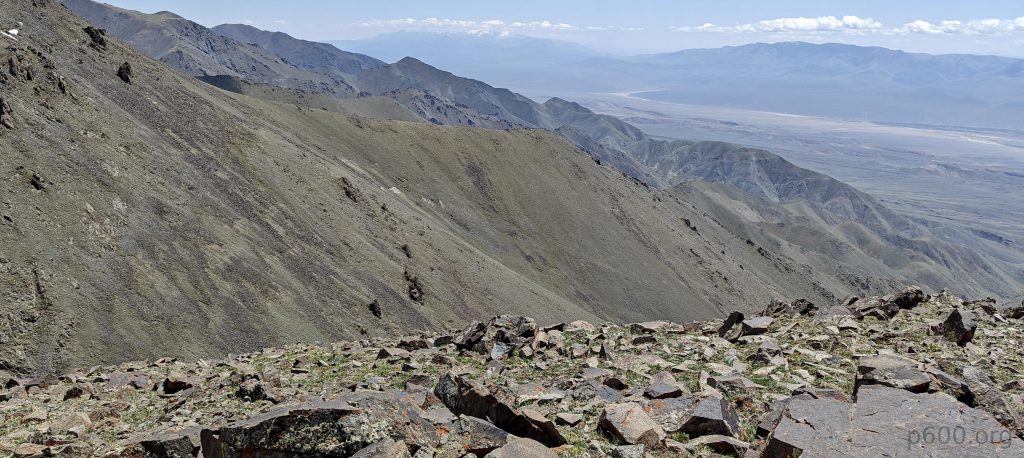 After a short break and an apple at the summit, we start our descent, choosing a different ridge in the hopes of a quicker and less rocky journey. The route proves to be a mix of pleasant and challenging sections, and we complete the loop, reaching our car in five and a half hours and deciding to spend another night at this location.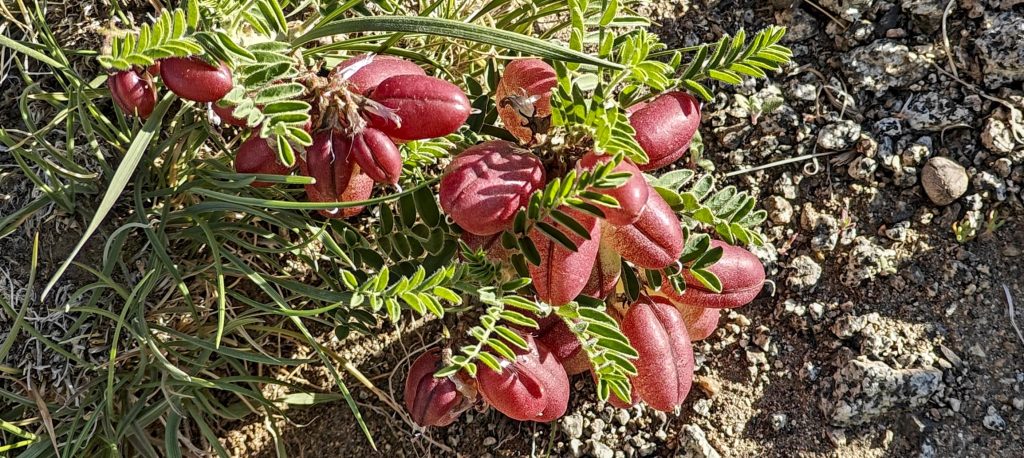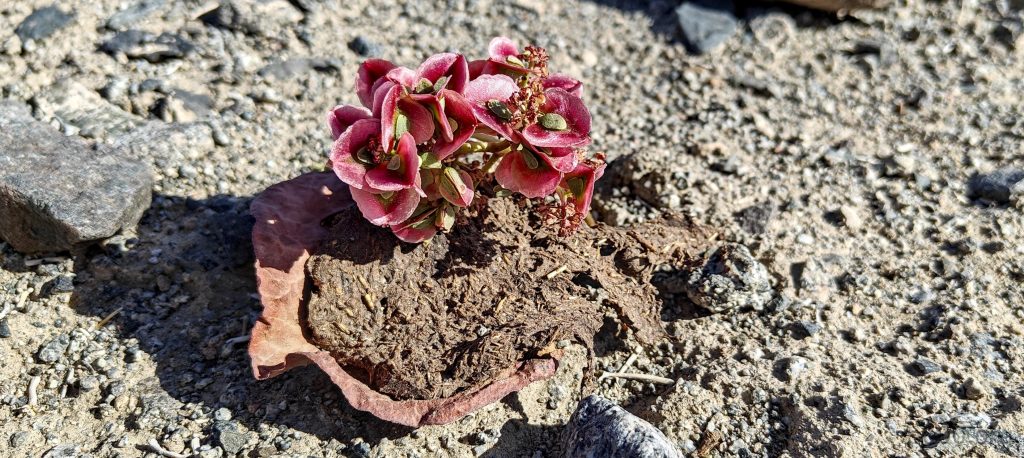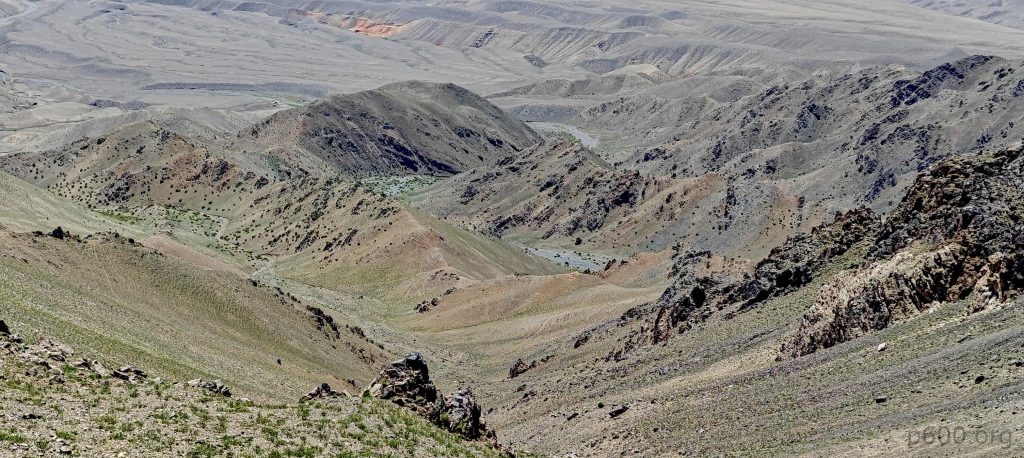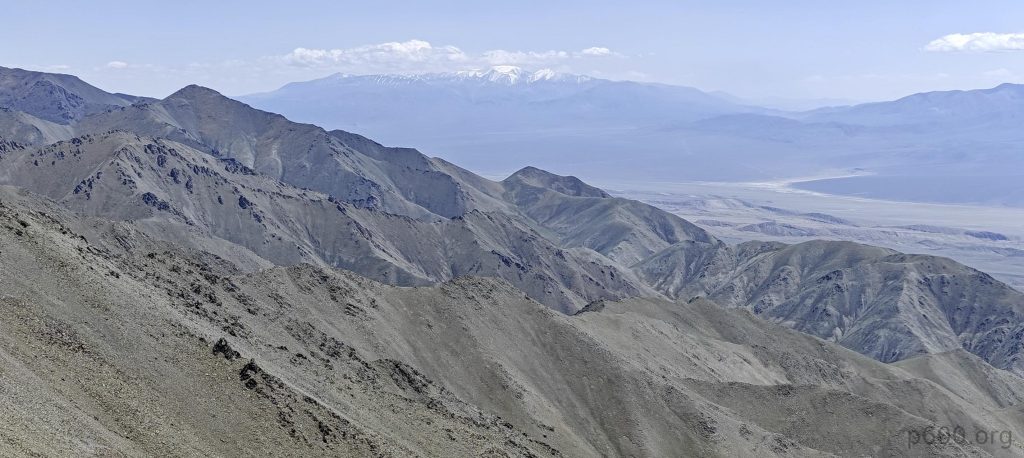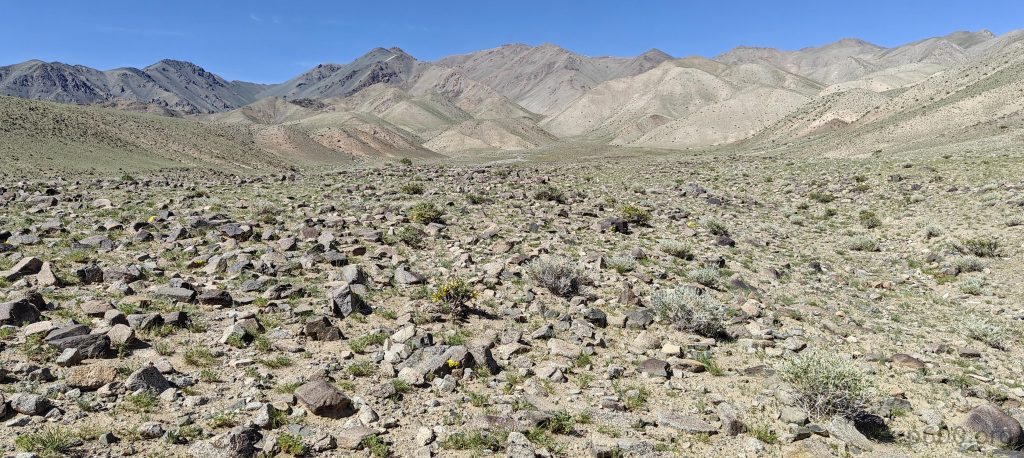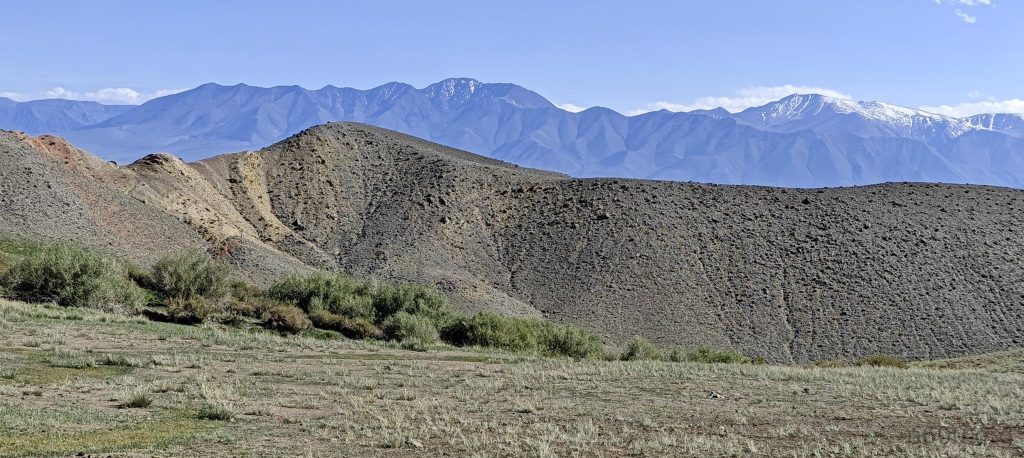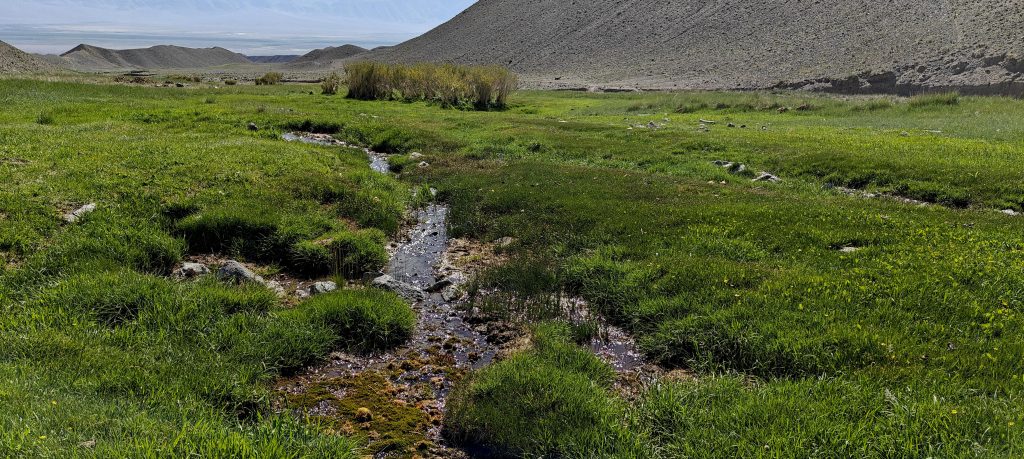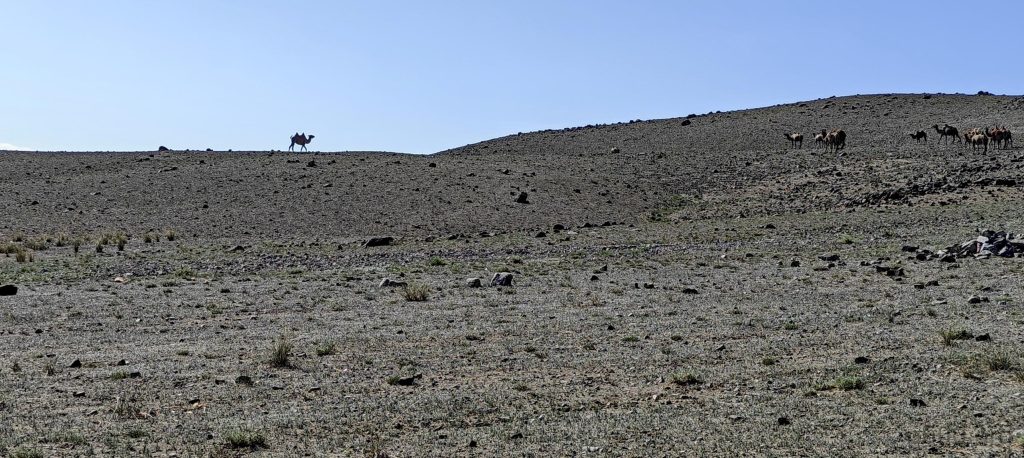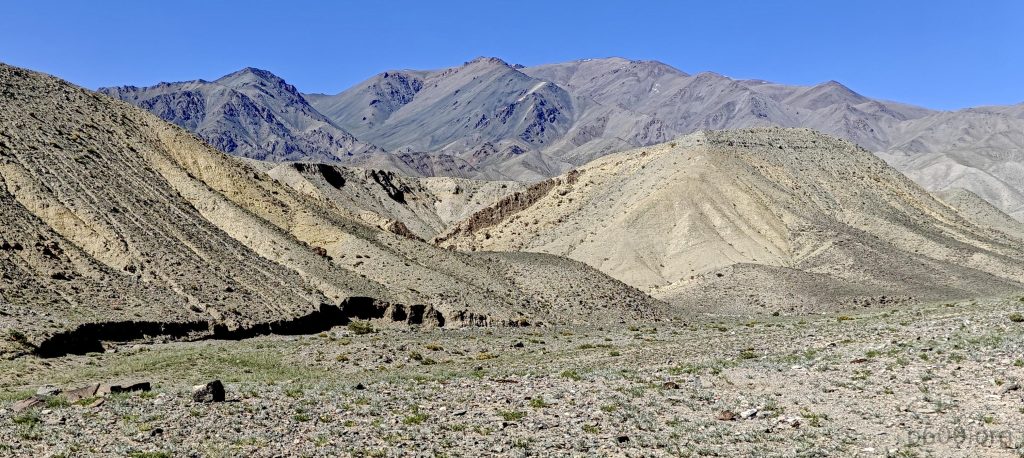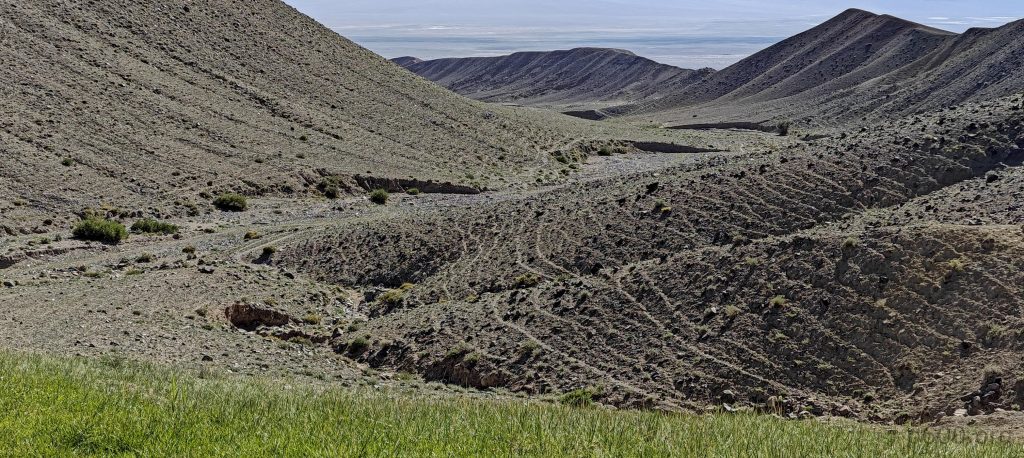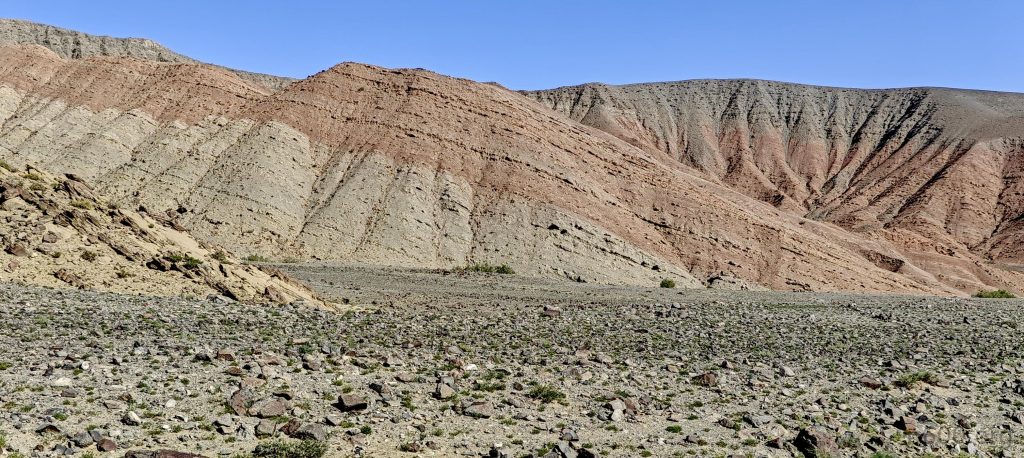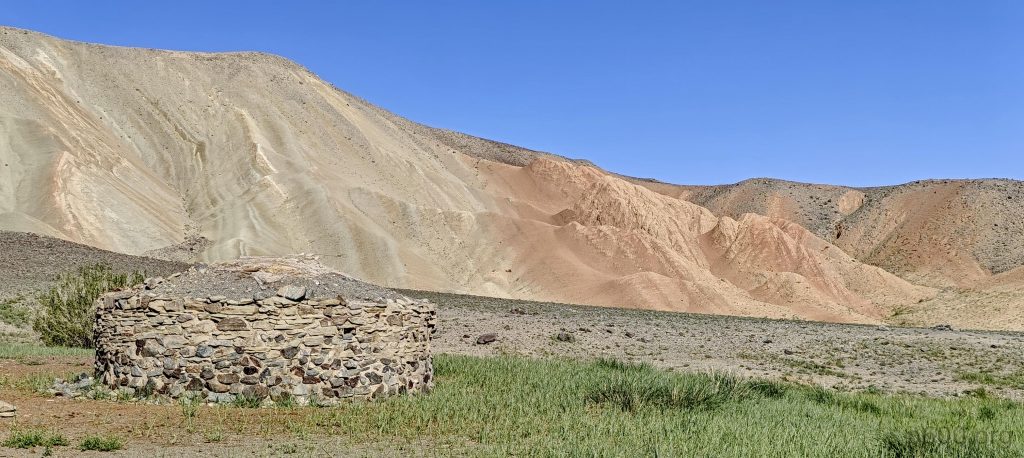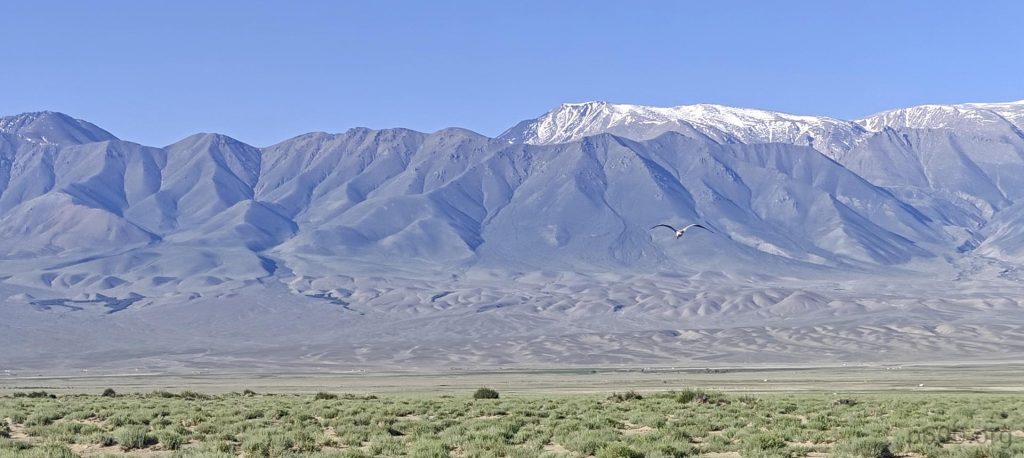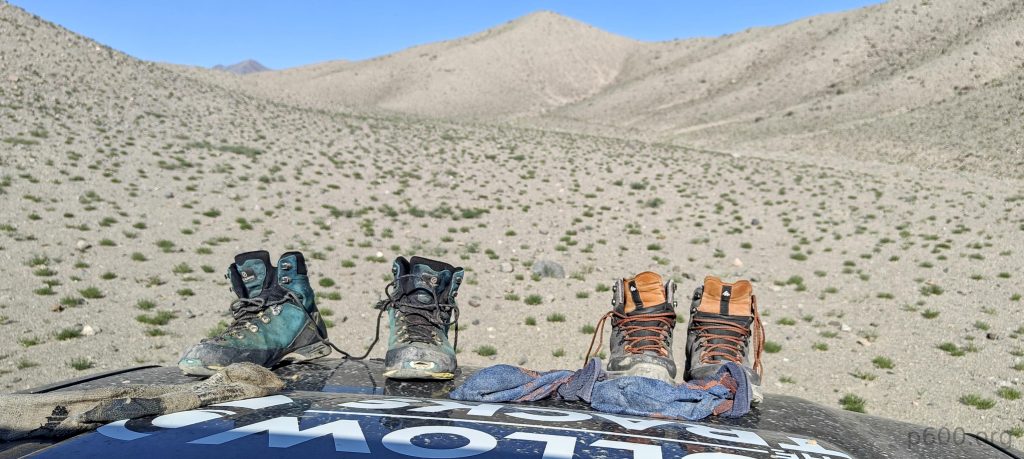 We successfully make our way back to the car in five and a half hours, choosing to spend another night at this spot. The day has stretched over 13 hours, marking it as an long day, but the accomplishment of completing our fifth Ultra peak makes the entire journey worthwhile. Given the numerous uncertainties we faced, I had braced myself to be content with completing just a few ultras. So, surpassing those expectations with today's extensive hike feels incredibly rewarding. It's a great outcome! Looking forward, we set our sights on driving toward Baatar Khairkhan tomorrow.