From Bumbag Khairkhan Uul, we see the snow-covered peak and decide to make an attempt, heading south toward the Tsetseg village. There, we indulge in our usual daily portion of ice cream. After leaving the village, we drive on a road that is reasonably good. Eventually, the road ends, and we find ourselves in a field with tracks that are barely visible. We continue driving; everything appears quite promising until, suddenly, our car stops and won't move. We step outside to check and discover the wheels spinning in just a few centimeters of mud—not too concerning at first. But the longer we try to free ourselves, the deeper the car buries itself into the ground.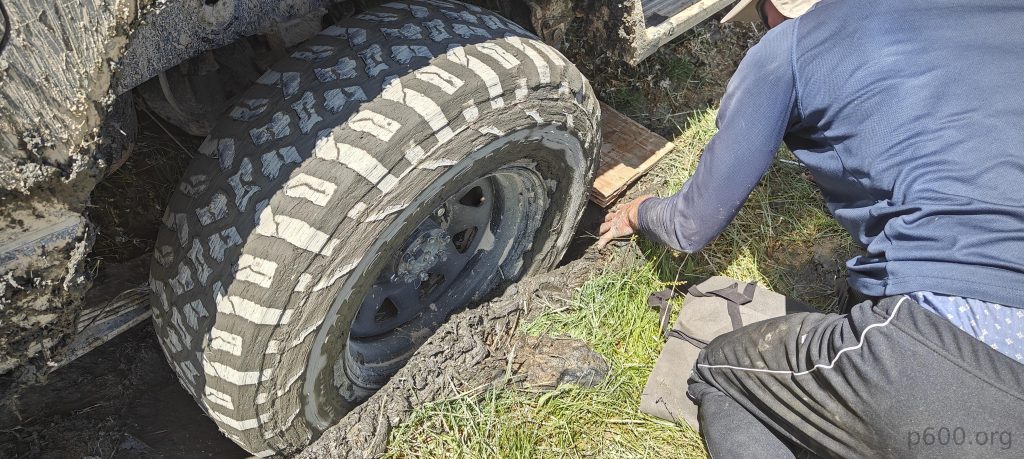 We search for any available stones and pieces of garbage to put under the wheels, but our efforts are unsuccessful. It's at this precise moment we come to the realization that Avis Mongolia has given us a 2WD car, despite our clear request for a 4WD vehicle made six months earlier. Undoubtedly, a 4WD car would have navigated out of this mud with ease.
After one or two hours of unsuccessful attempts to free ourselves, we decide that I will go back twelve kilometers to the closest village to try and find help. Rob will stay and continue digging a "road" in the hopes of escaping. Just before I start walking, we notice a motorcyclist on the horizon. He sees us too and comes over. His English is about as good as our Mongolian, but we manage to agree that he will drive me to the closest village. This is a relief, saving me a few hours of walking.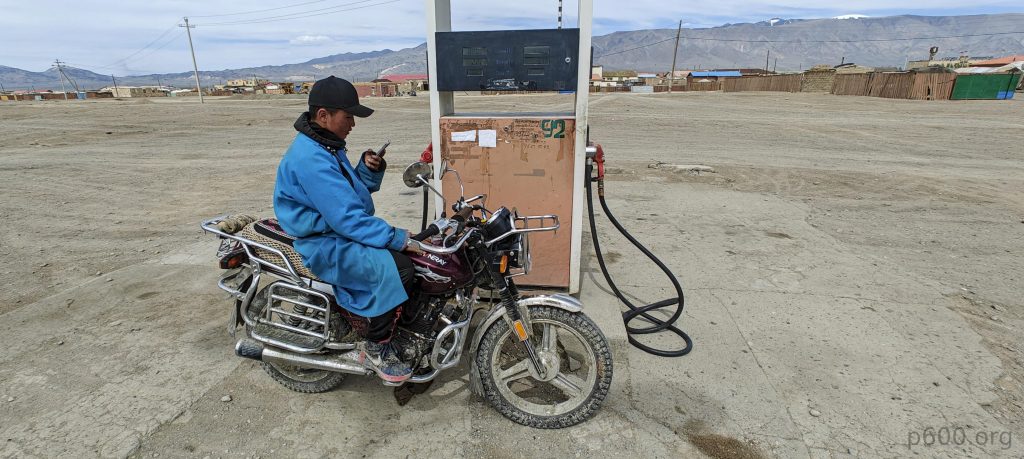 In the village, it took literally just a few minutes to find someone with a 4WD car who was willing to help. After a cup of tea at his house, we were almost ready to drive towards Rob and our stuck car. But then a new problem popped up: the rope. Do we have a rope? No, the only rope we have is two 8-meter climbing ropes. However, i'm uncertain if they're strong enough to pull a big car from the mud. It's likely, but the helpful Mongolian suggested we find a real one, at least a metal tow cable. We tried many different households in the village with no success. Finally, we drove a few dozen kilometers to the nearest mine and borrowed one.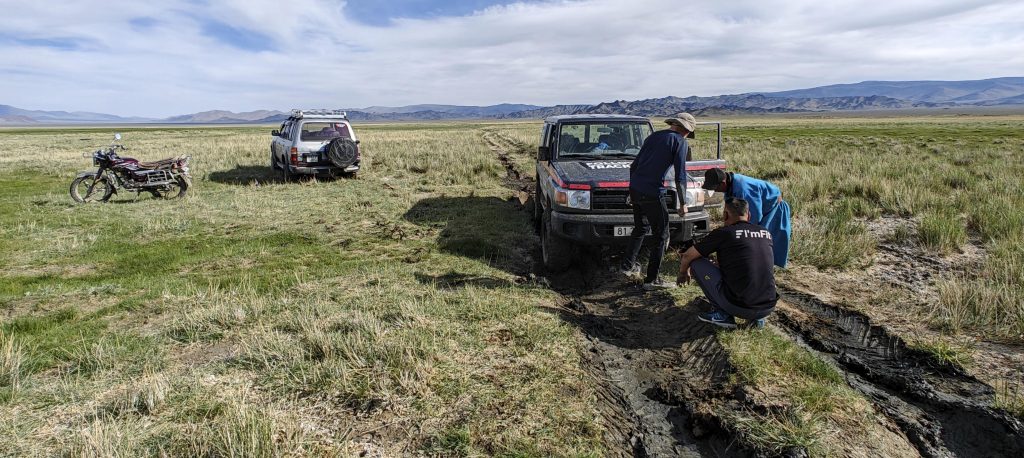 Wow, we are ready for the rescue mission. Another hour and we are back. Rob, with an ice axe, digs into the ground and has made impressive progress, moving the car maybe ten or more meters forward. Unfortunately, the car is only moving in one direction—forward, towards more mud. Getting out of the tracks is still impossible. Oh, and one more detail: when we arrive with the other car, it too gets stuck in the mud. So now, the situation unfolds as follows: four men, one motorbike, and two cars are in the mud. However, the locals remain quite relaxed, which boosts my motivation as well.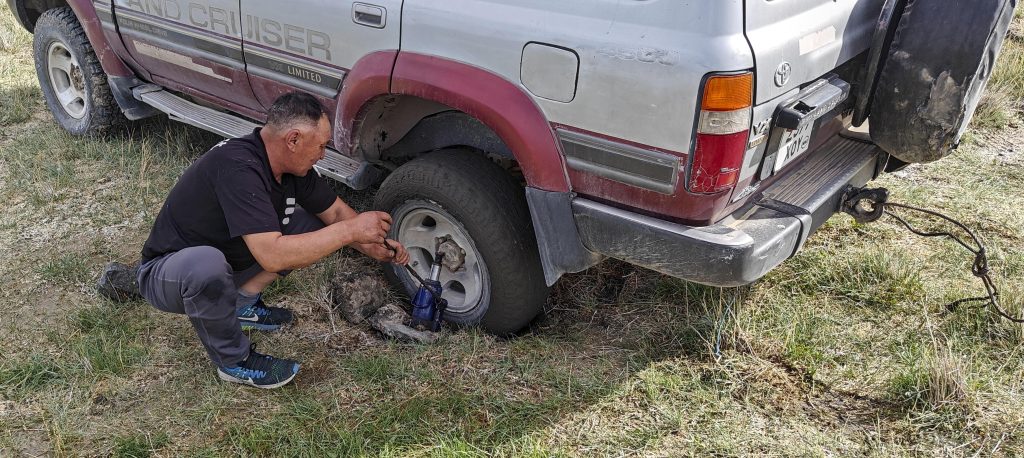 We collect and prepare all the stones around. The Mongolians also pluck grass. All this stuff goes beneath the wheels. Meanwhile, Rob cleans the mud from the tire treads. Everything looks good, except for the feeling that if we fail, we'll have to repeat the whole process. But wow, with good coordination by the experienced local, our car soon reaches safe ground. Then we pull out the other car, and soon both cars are rescued. We try to cover all the expenses for the locals, but they appear much more interested in taking a selfie. It's heartwarming when money isn't the primary concern! We owe them many thanks!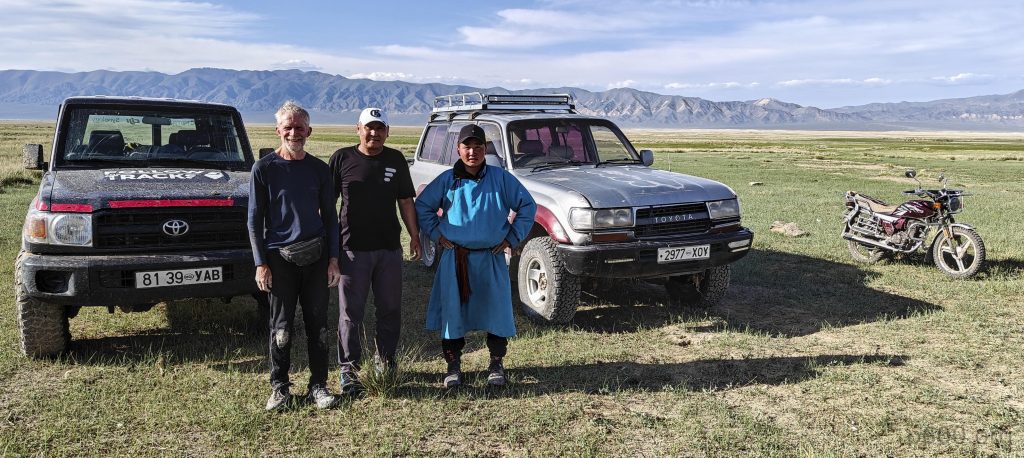 After our adventure, we drive a bit further and find a spot to camp. Early in the morning, we resume our journey toward the Baatar Khairkhan trailhead, which isn't much farther. A scenic track with stunning views takes us into one of the valleys. We pass by a yurt, then another, some yaks, and eventually, we stop because driving further becomes impractical or impossible.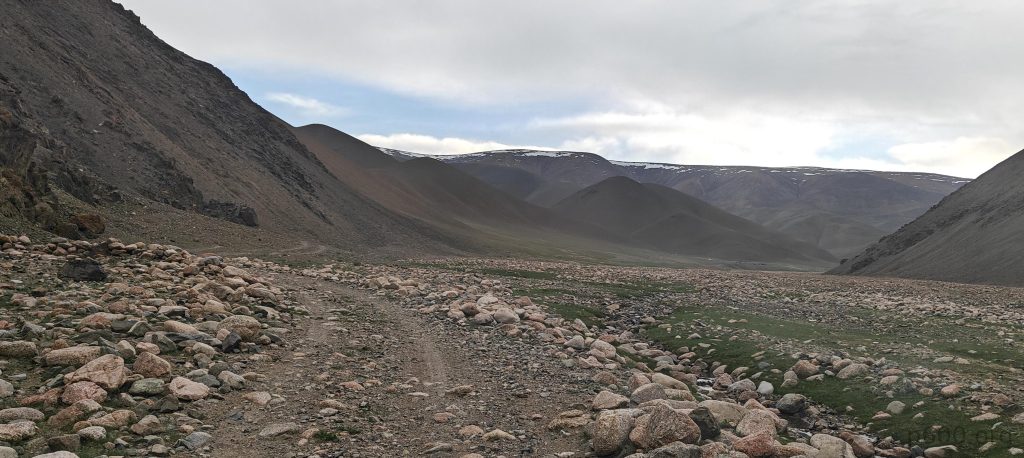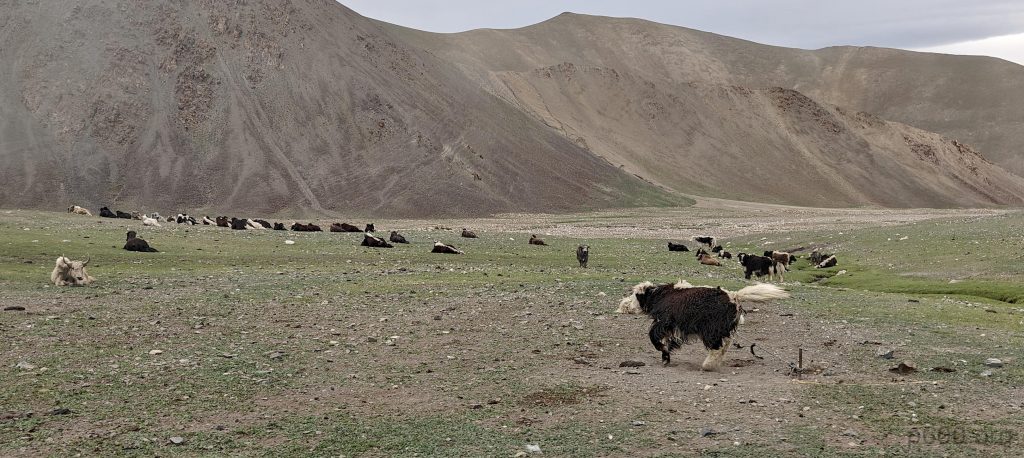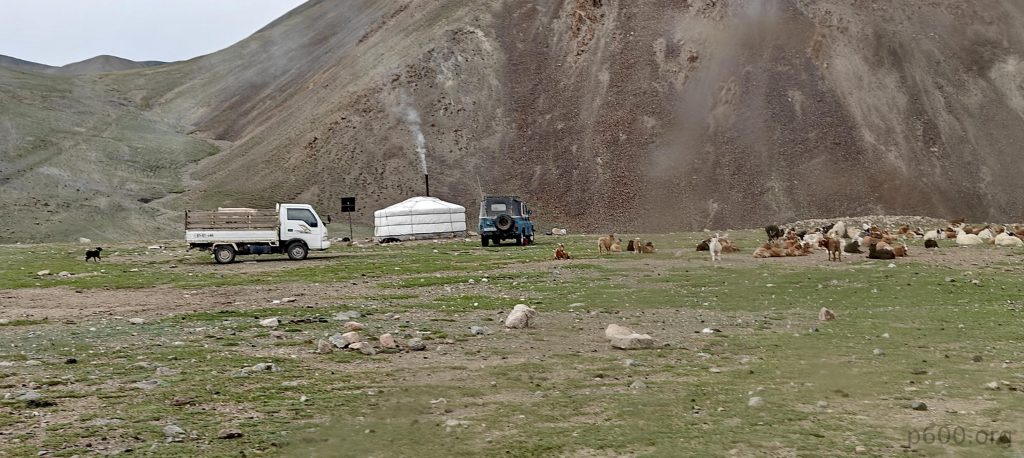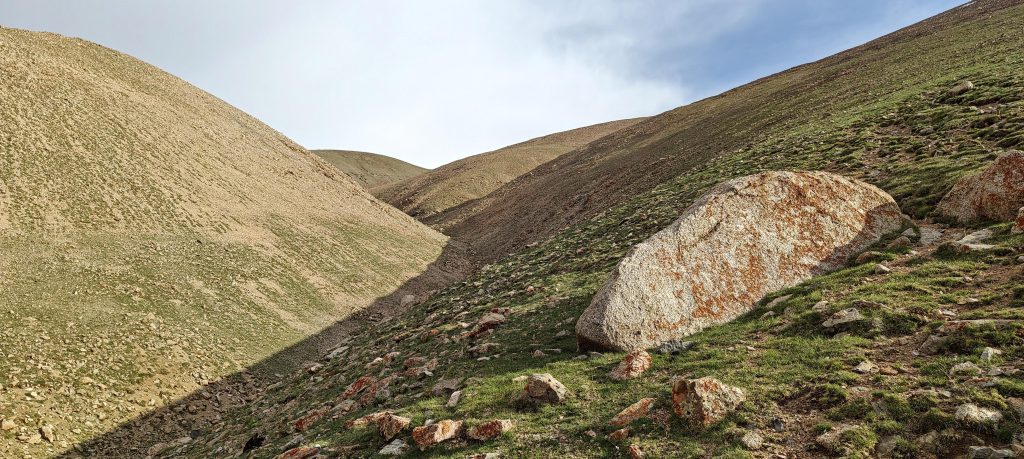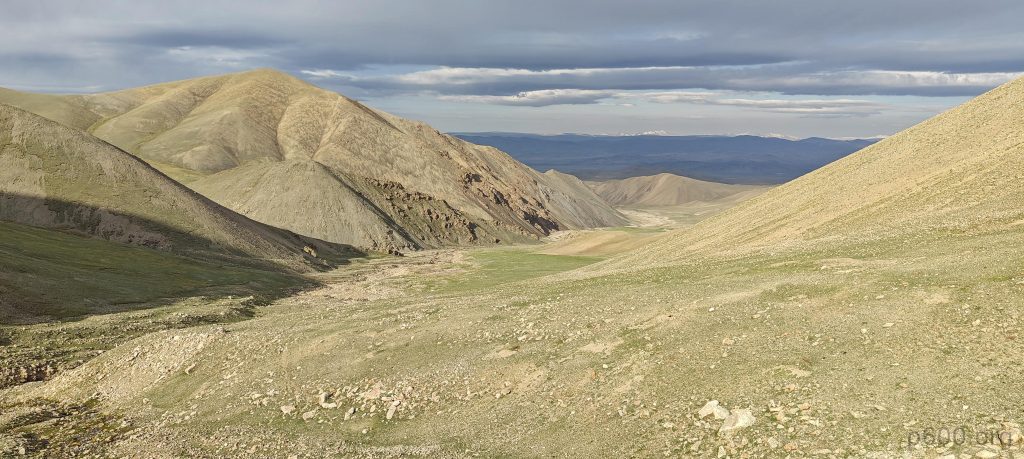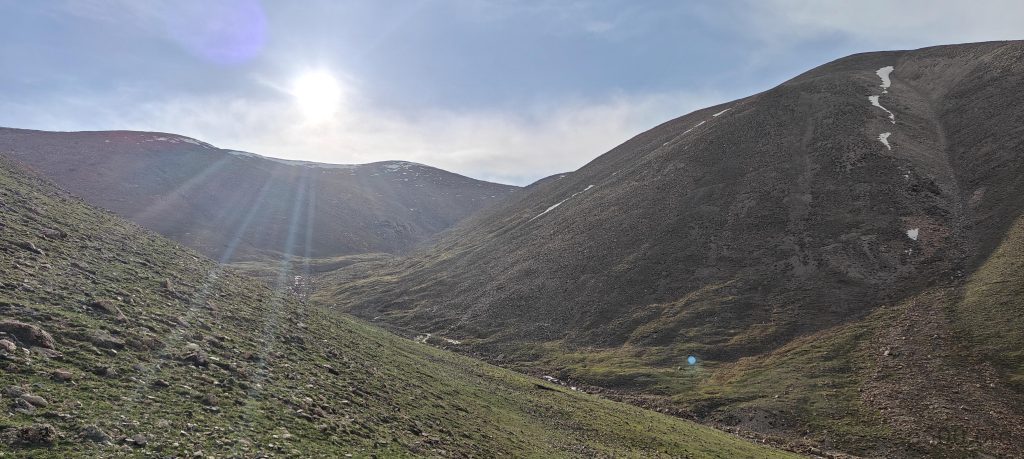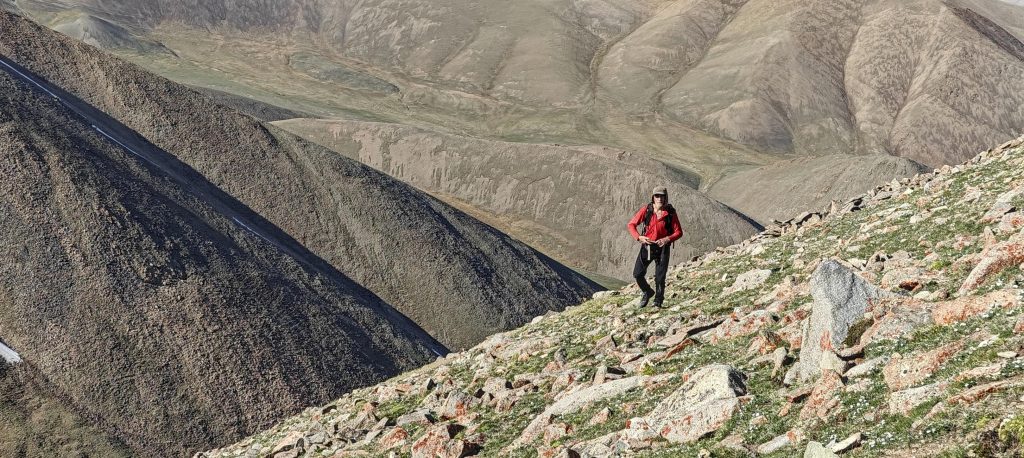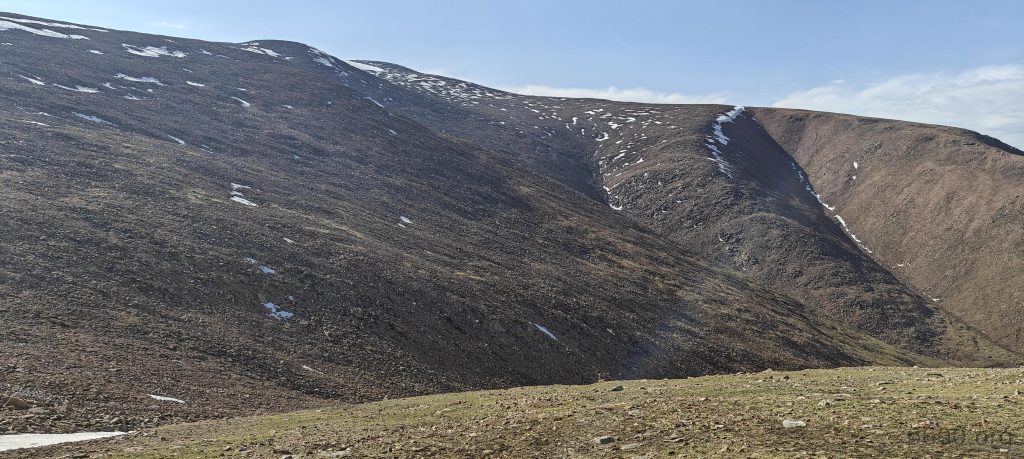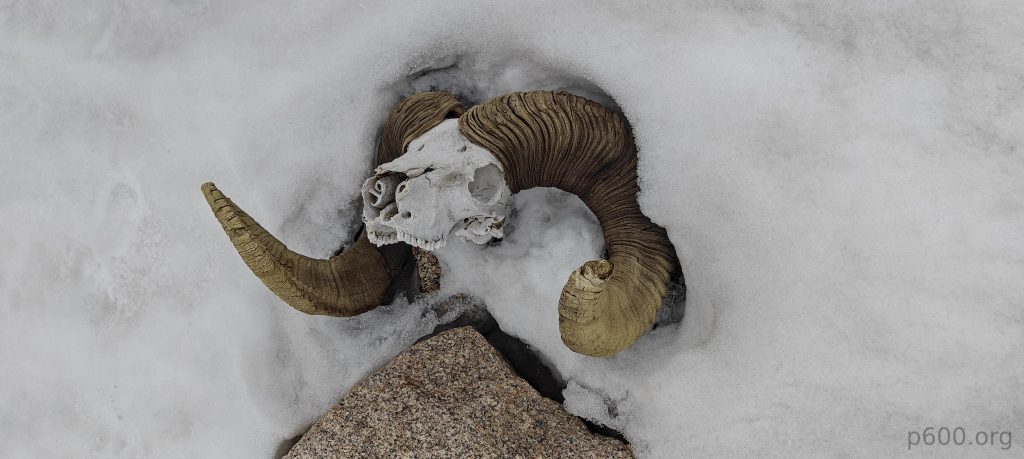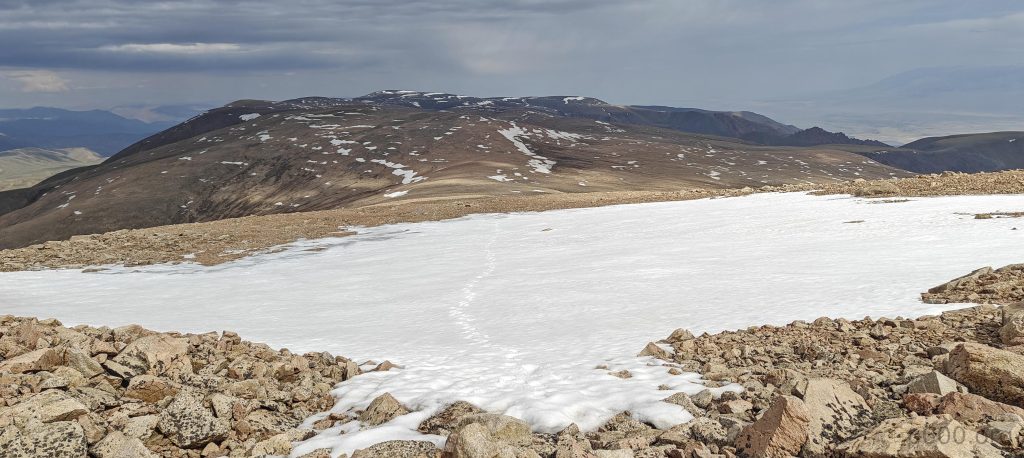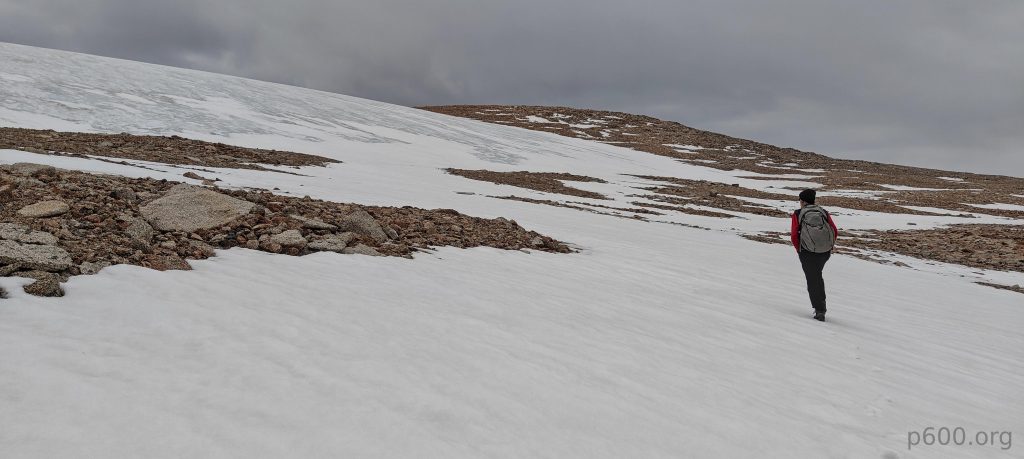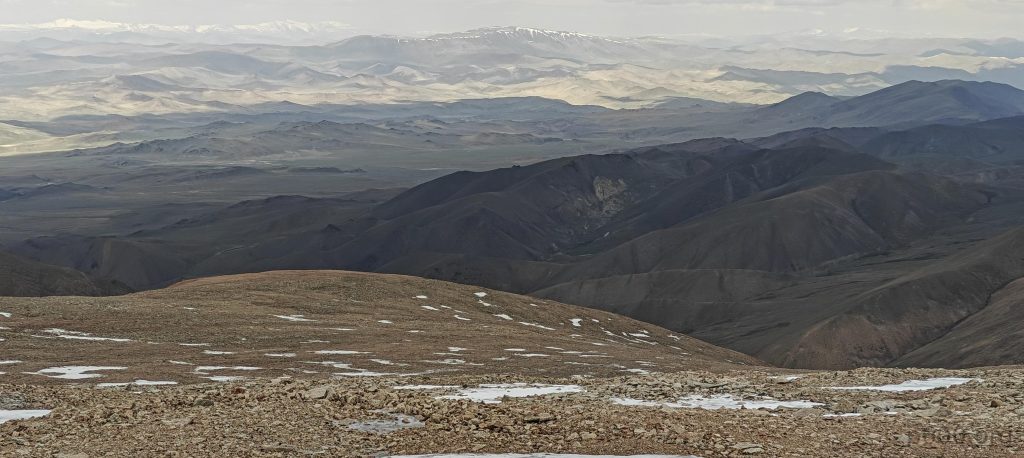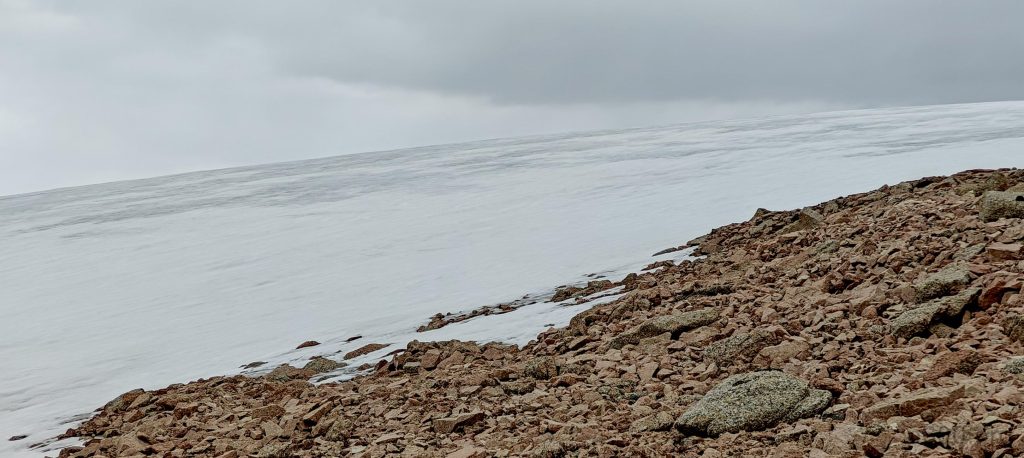 The summit is a pile of rocks just a few meters high. I suspect that historically, both the true summit and the adjacent snow dome were snow-covered, which would place the highpoint about 150 meters to the northeast of its current location. After taking a few photos, we also visit the snow dome and this point. The snow is hard enough to support us. This is not a glacier, but it appears to be perennial snow that persists throughout the year. The only problem is deciding which point on the snow dome is the highest, as it is quite a large, flat area. After a short break, we begin our descent, this time taking a shortcut and heading straight towards the car along one of the ridges.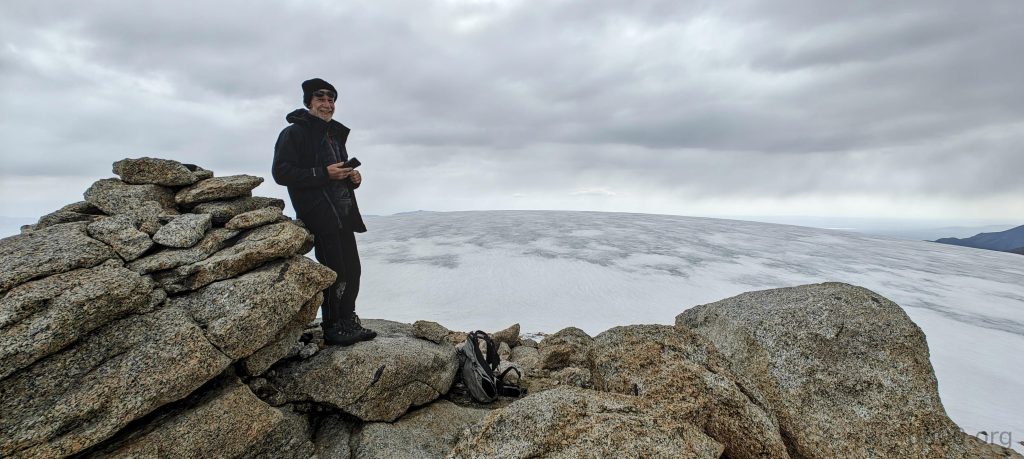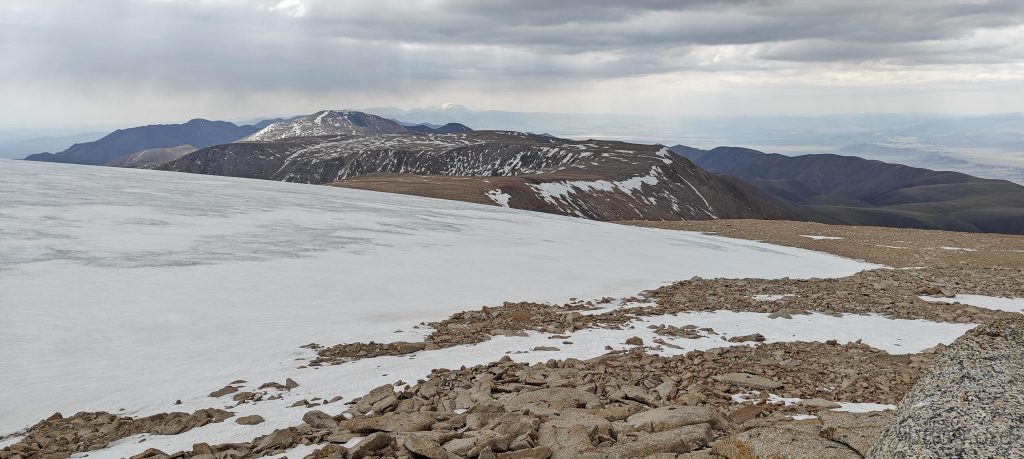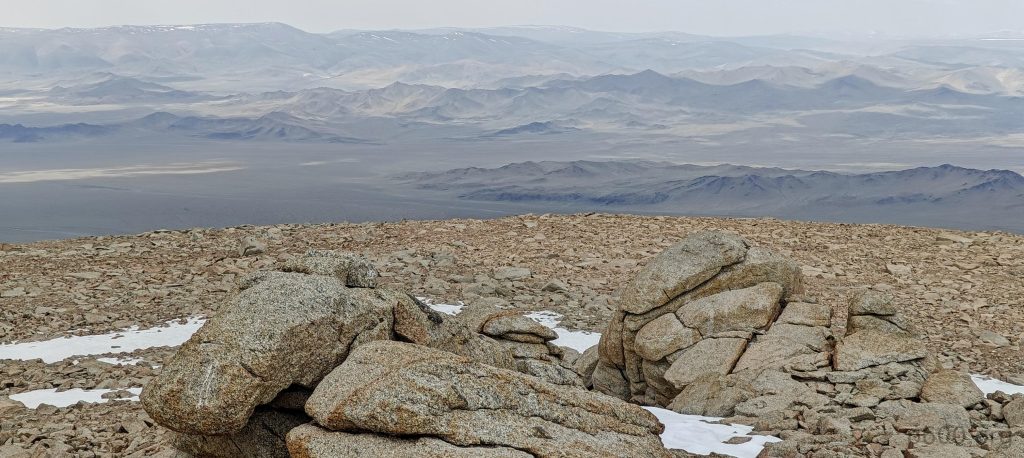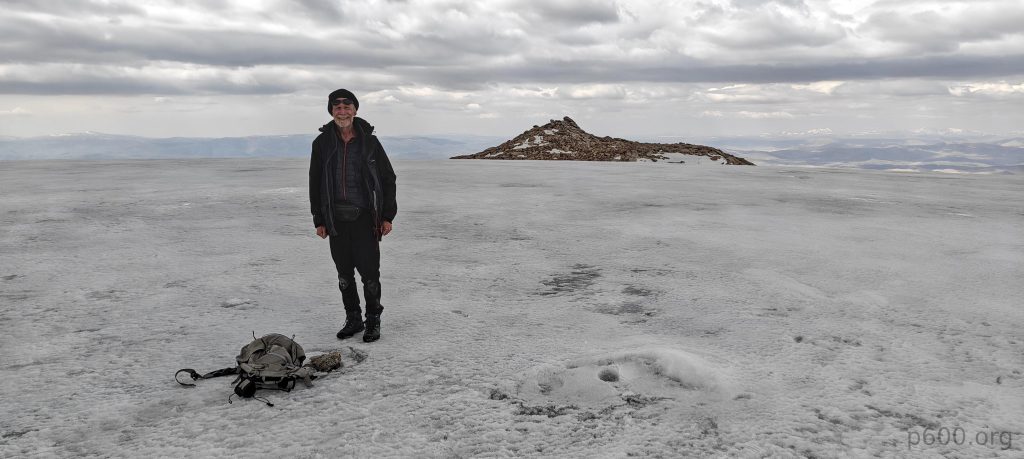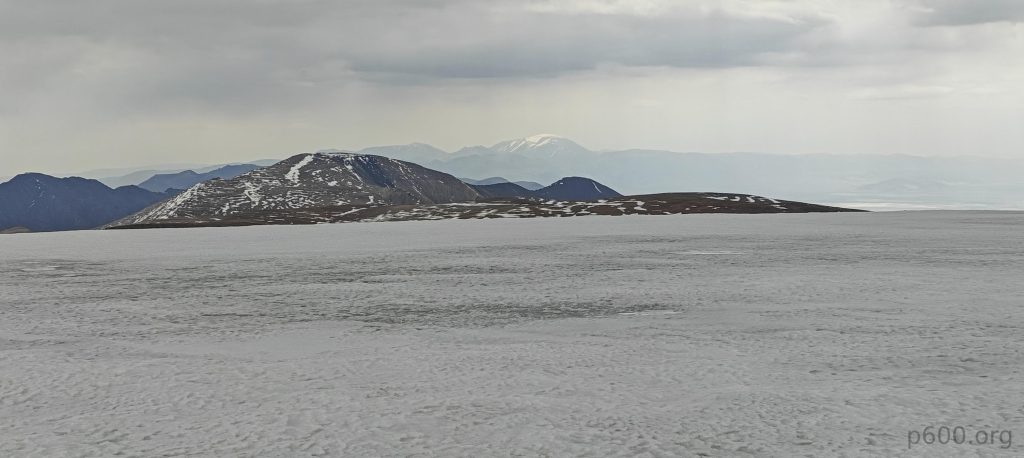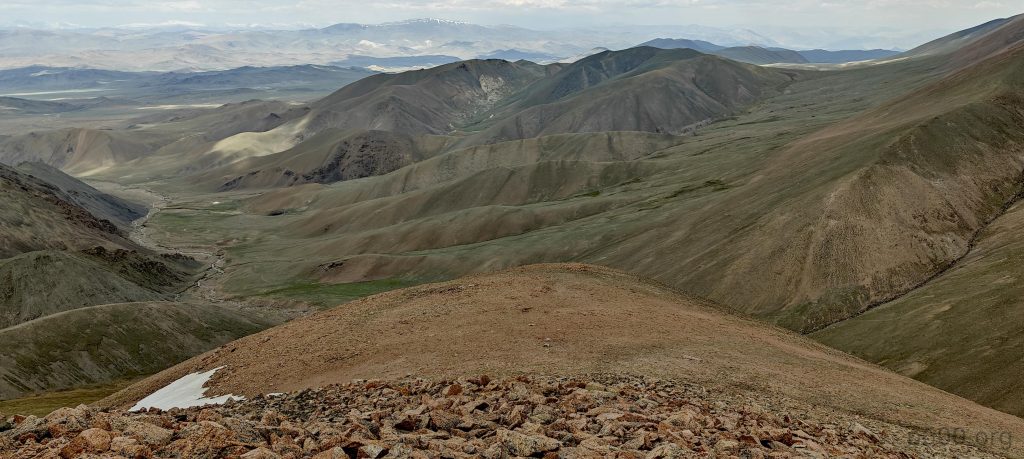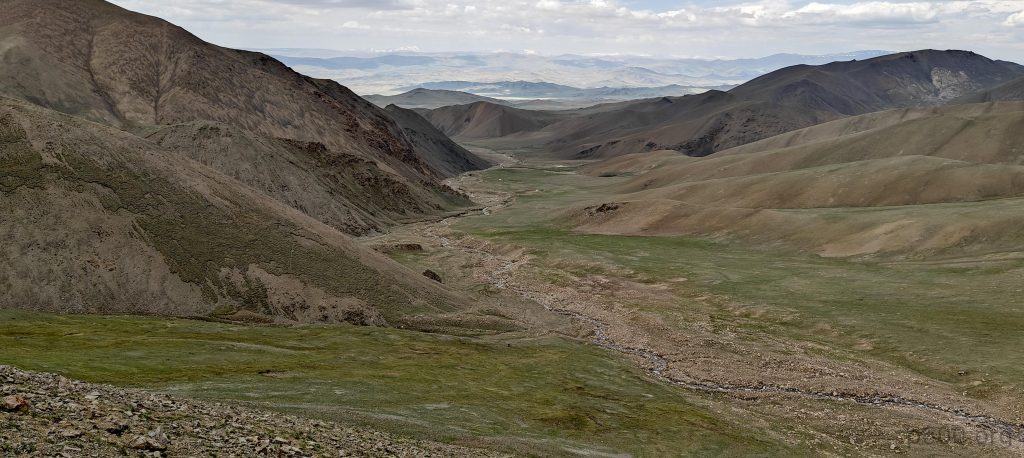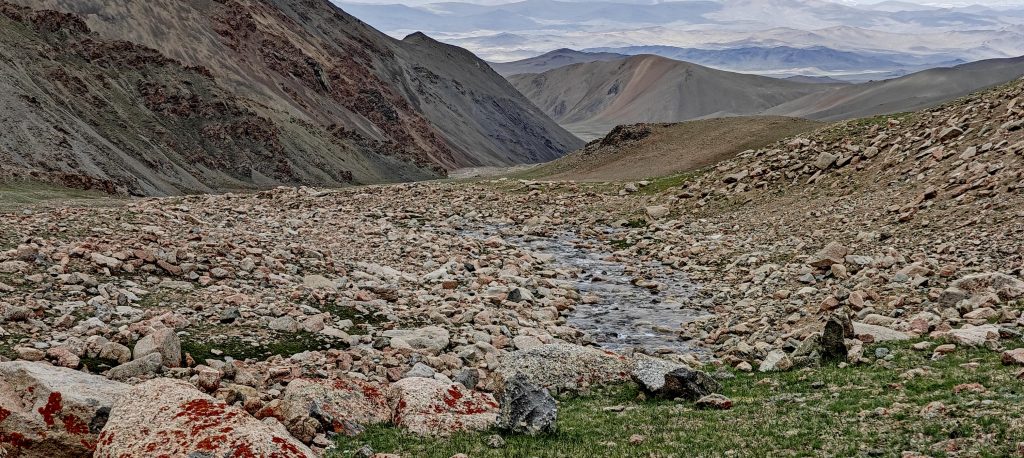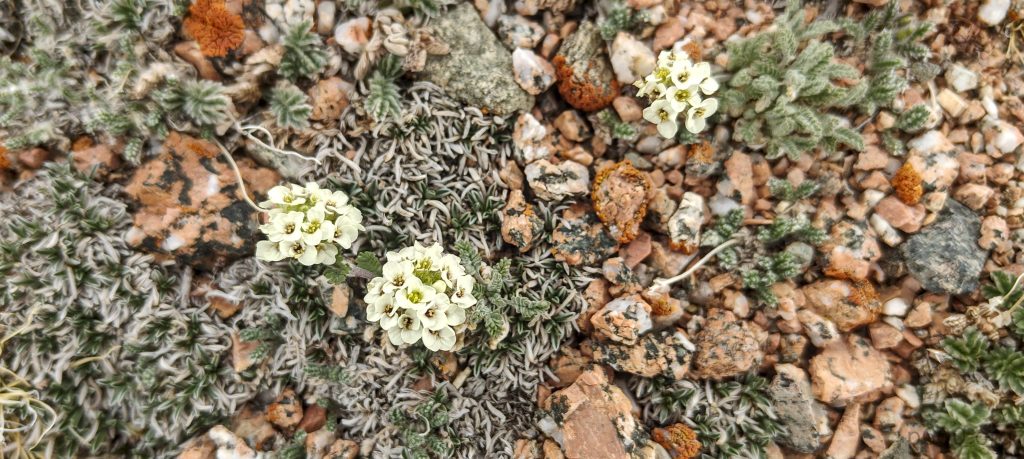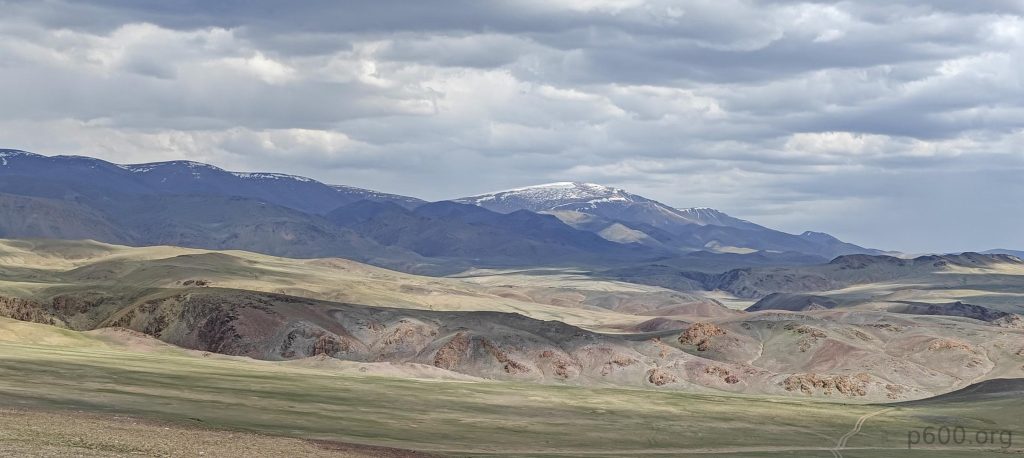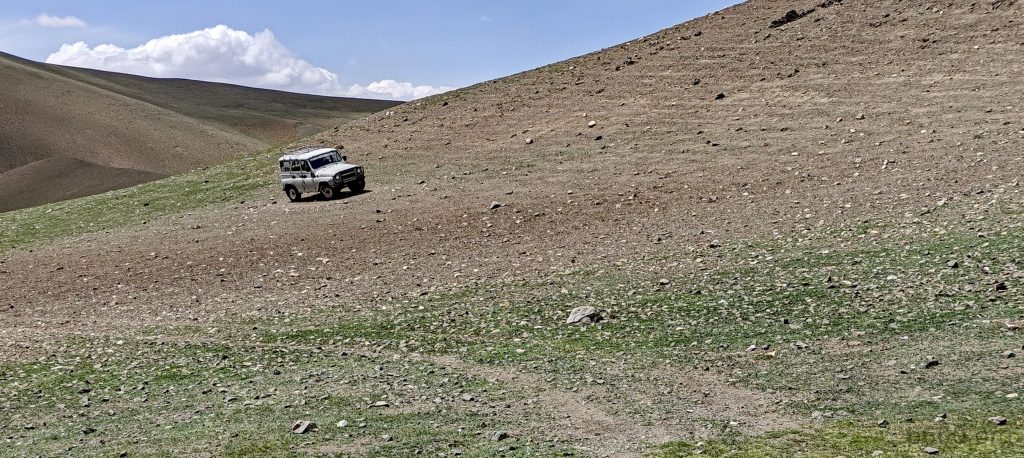 Another Ultra peak, marking another chapter in our adventure. This ascent proved to be a short, straightforward, and enjoyable trek, possibly one of the least challenging Ultra peaks we've encountered on this journey. We initially aim for Altan Hohiy, unaware that we'll soon be mired in sands, prompting a change of course toward Jargalant Khairkhan..