The easiest and cheapest way to get to Cameroon was via Frankfurt in Germany and then to Addis Ababa in Ethiopia. There I met Petter and time flew as we talked about past peakbagging trips. Unfortunately, my plan to visit Bioko Island in Equatorial Guinea and climb Pico Basil fell through, mainly due to complicated visa issues, and I later learned that a military base permit would also be an issue. Ironically, our plane landed in Malabo in Equatorial Guinea to refuel and pick up more travellers before heading to Douala in Cameroon.
At Douala airport, as on most recent trips, everything went relatively quickly. I can only mention the rapid COVID test on arrival. Oh, I forgot about that nonsense years ago! But here it was still a serious and time-consuming process, at least it's free.
We soon meet up with Dave, who has come to the airport to retrieve the luggage that the airline lost a few days ago. We also meet up with Hillary and we drive to Boua to meet up with Rockinstraw. Nice to see us all together. After dinner we are ready for our Mount Cameroon trek tomorrow morning.
The journey to Cameroon began months earlier, with remnants of bureaucratic processes from the last century.. In my opinion, the modern world does not need visas. However, I am prepared to go through the process to have the privilege of climbing Mount Cameroon.
The process started with getting an invitation letter. Getting the letter wasn't difficult as our guiding company was very kind and prepared the invitation letters without any delay. The invitation letter also contained some colourful stamps from various government organisations. It was probably the most beautiful and colourful invitation letter I had ever seen. It was much harder to find a bank willing to transfer the small fee for the invitation letter. I tried different banks and dozens of apps, but none of them supported payments to Cameroon. Finally, one app used by locals in Cameroon did the trick, the money arrived within seconds and I got my letter – all done!
The next step is to visit the Cameroonian consulate. There are a few options in the major European capitals. I chose between Stockholm in Sweden and Berlin in Germany. Both had express visa options, which means you can get your visa the same day. Otherwise it is a few days process or a few weeks if you use the postal service.
I went to Berlin, waited for the consulate to open in the morning, handed in two passport-sized photos, a letter of invitation, plane tickets, an application form and paid 140 euros. Everything went quite smoothly. After a good, long breakfast I returned at 2pm, waited 15 minutes and was delighted to find a nice, colourful visa in my passport. Despite some bad feedback on the internet, I had a very pleasant experience at the consulate.
Getting a Cameroonian visa has become a small trip in itself, so we had a nice time in Berlin the day before. Next day we decided to visit the Pergamon Museum and learn a bit more about Islamic art. It was worth it.
Unfortunately, after our successful ascent of Mount Cameroon, we had no further plans in the country. After eight years of conflict, the situation in Cameroon was still too dangerous and trying to climb a second ultra or any other mountain was simply not worth the risk. We went back to Douala and I had a chance to observe Cameroonian life along the way. Of course I couldn't see much in a few hours, but it was very interesting. I hope to come back one day and climb Mount Oku; fingers crossed!
I would like to thank HADY Guiding Service Company from Buea who took care of our safety and organised all the logistics. A special thank you goes to Hillary who looked after us from our first contact to our departure at the airport. I would also like to say big thank Smith for his professional guidance on the trail, Nelson for the delicious food and the porters who carried our belongings to camp. The whole team worked efficiently. Finally, I am grateful for the wonderful company of Petter, Dave and Rockinstraw during our trek.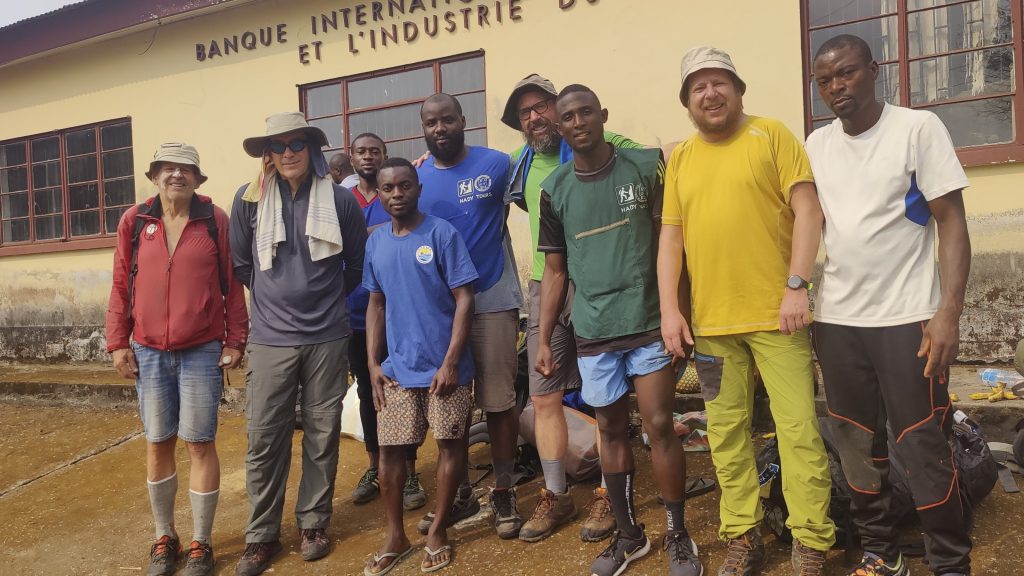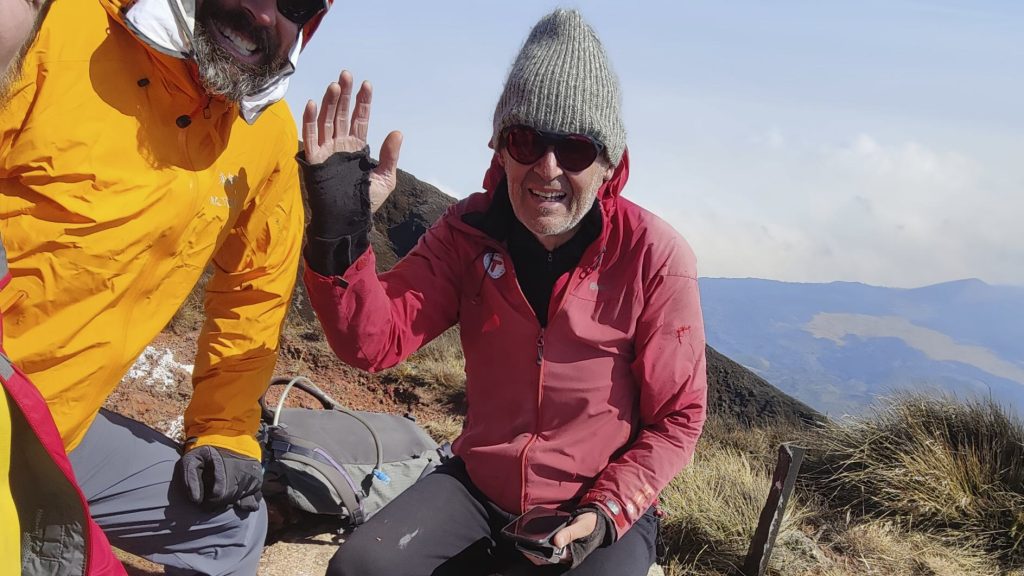 ranges

altitude

prominence

isolation

distance

elevation gain

time

Mount Cameroon
Cameroon Mountains

4040 m

3901 m

2337.73 km

27.6 km

2881 m

48h00

27.6km hiked and 2881m elevation gained in 48h00