Mount Cameroon is an active stratovolcano, it is the 31st most prominent mountain in the world and the 4th in Africa. It is also the 22nd most isolated mountain in the world, and a country highpoint. In short – it is a very interesting peak, and of course worth all the bureaucratic effort. Peter, Dave, Rockinstraw and I met in the town of Buea, which is famous for its university and as the starting point for most people who want to climb Mount Cameroon. We were no exception; after breakfast at our hotel we met our guide, cook and porters. Within an hour we had packed and repacked items, and we were ready to climb.
Day 1. Start from Buea at 1012m and 6h00 climb to Hut 2 at 2844m.
Day 2. 4h15 ascent to the summit at 4040m, 2h15 descent to Hut 2 at 2844m.
Day 3. 3h00 Descend to Buea 1012m.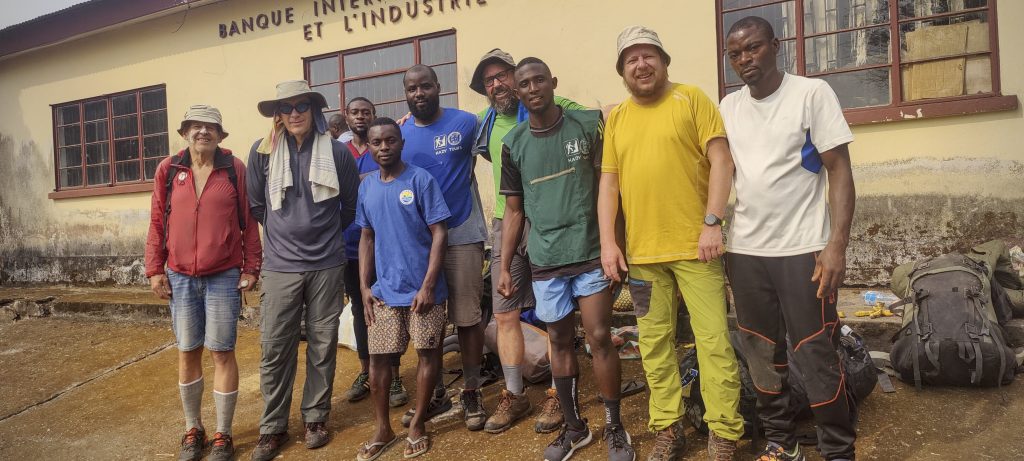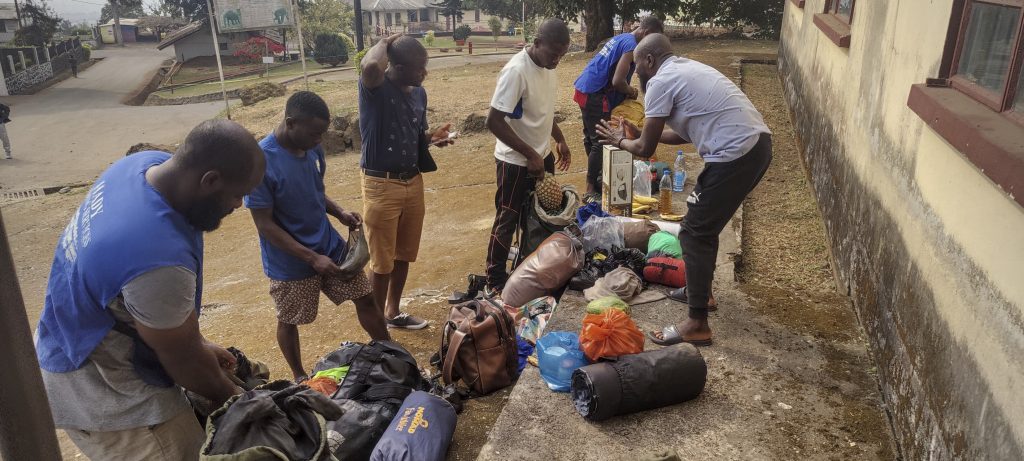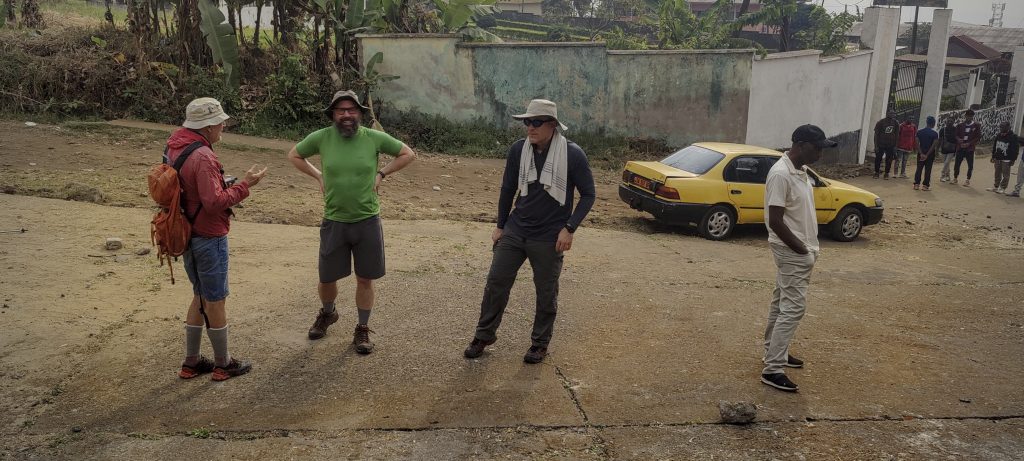 The path cuts through a serpentine road and passes next to the local prison. It crosses tomato fields, unfortunately it is out of season and the tomatoes do not look very attractive. Then the path enters the forest, but it is always wide and clear and not steep.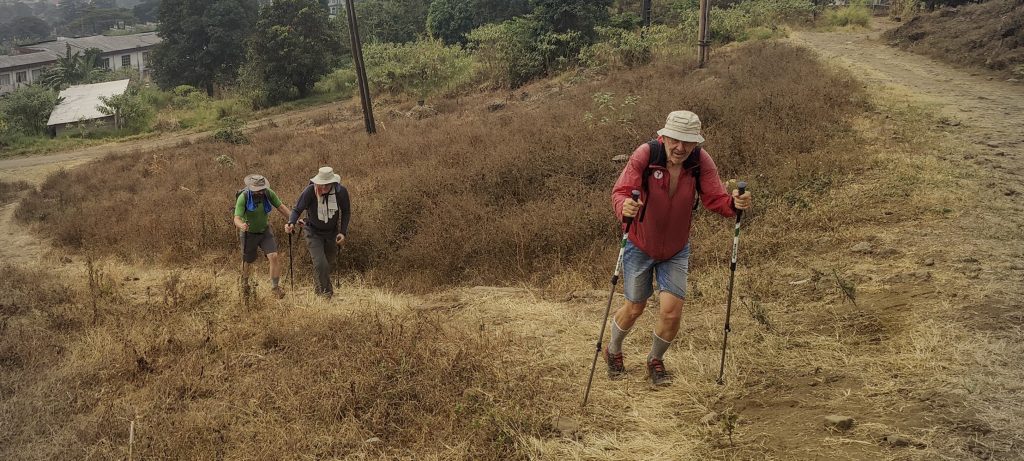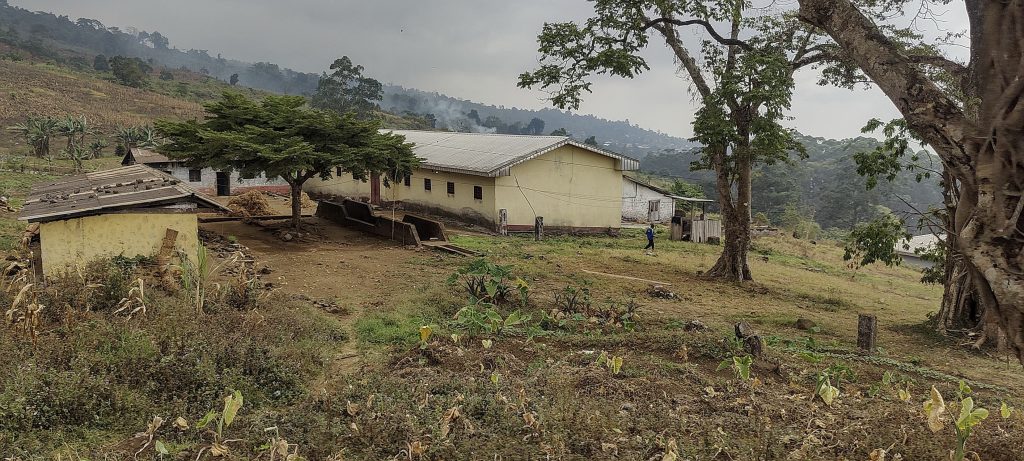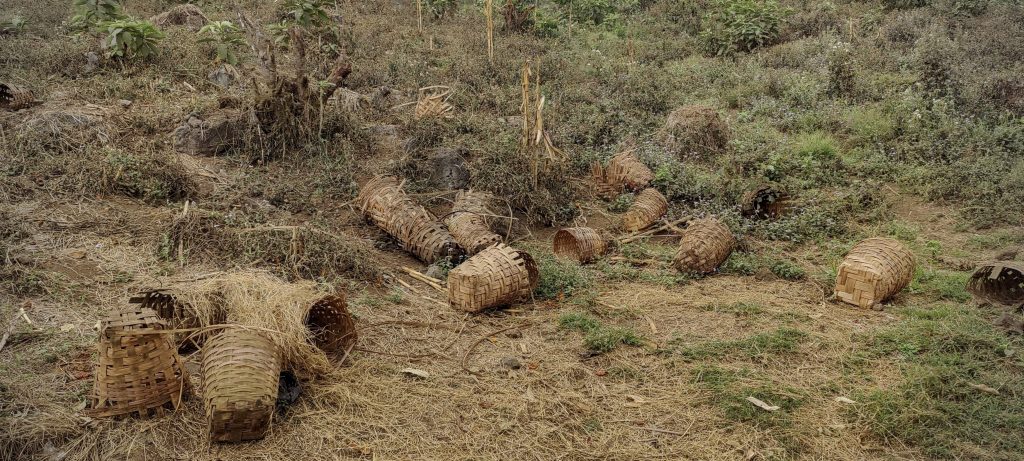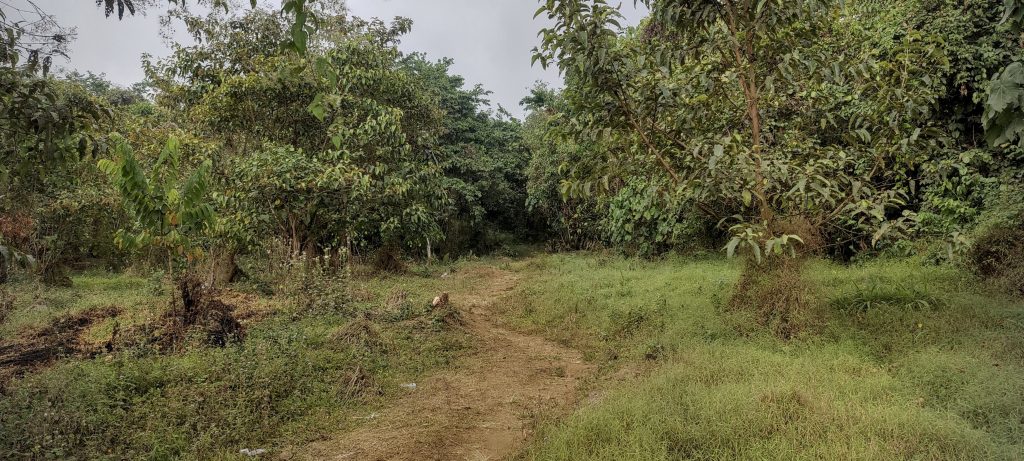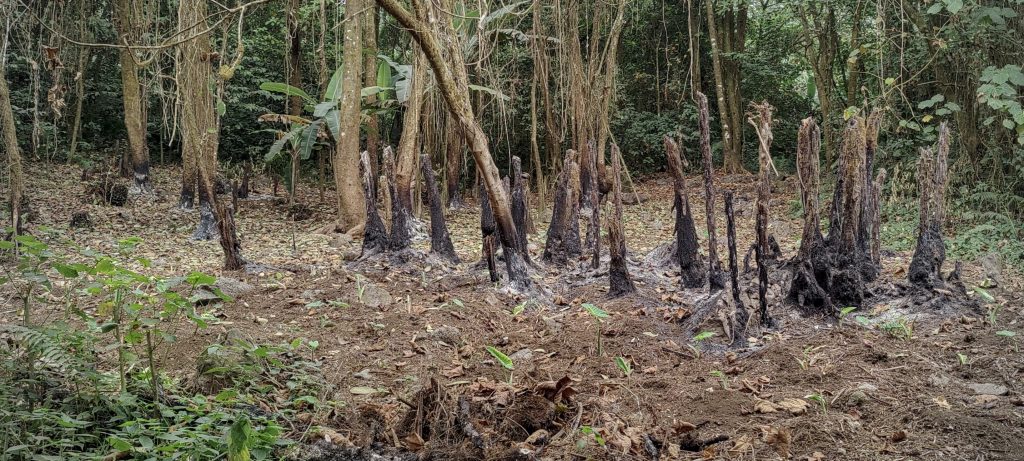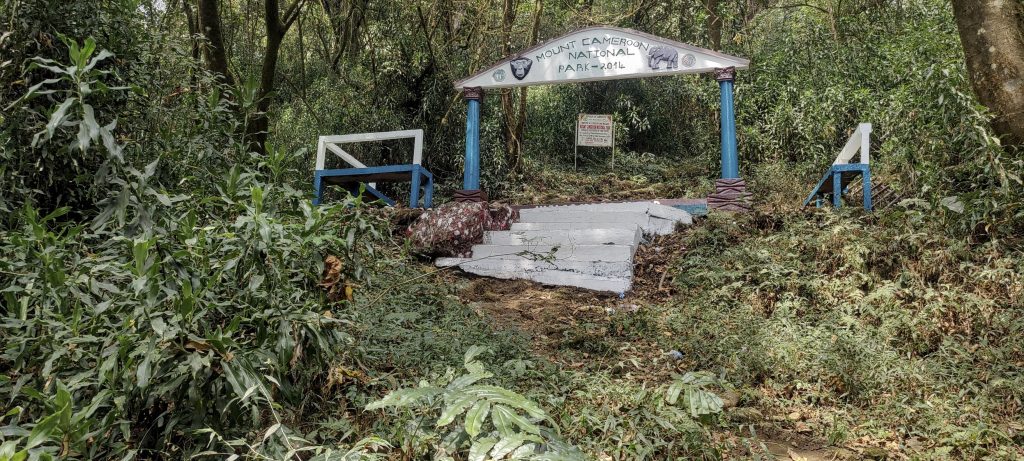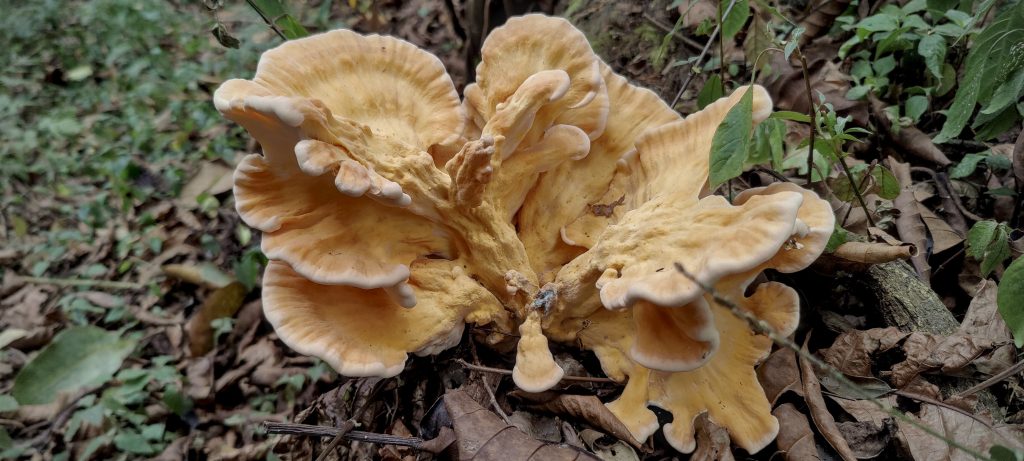 After a couple of hours we arrived at Hut 1. There were more people, some of whom acted like park rangers. They checked our papers with Smith and filled in some forms. Our original plan was to sleep here on the way back, but later we found the lodge at Hut 2 to be much more comfortable. After a short break and a small snack we continued to climb up to Hut 2.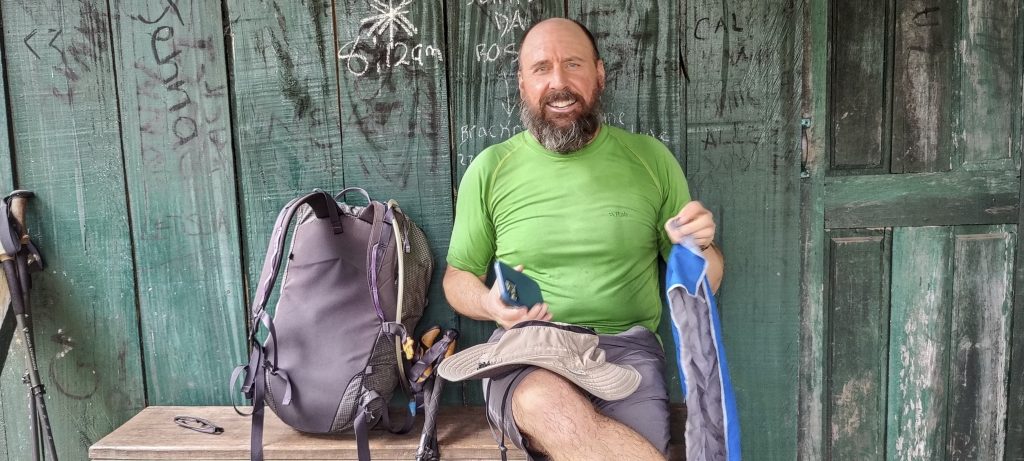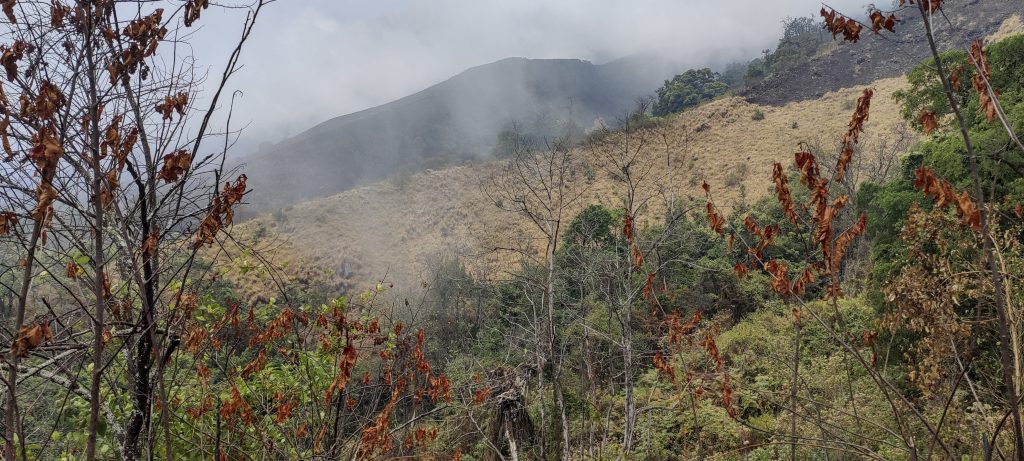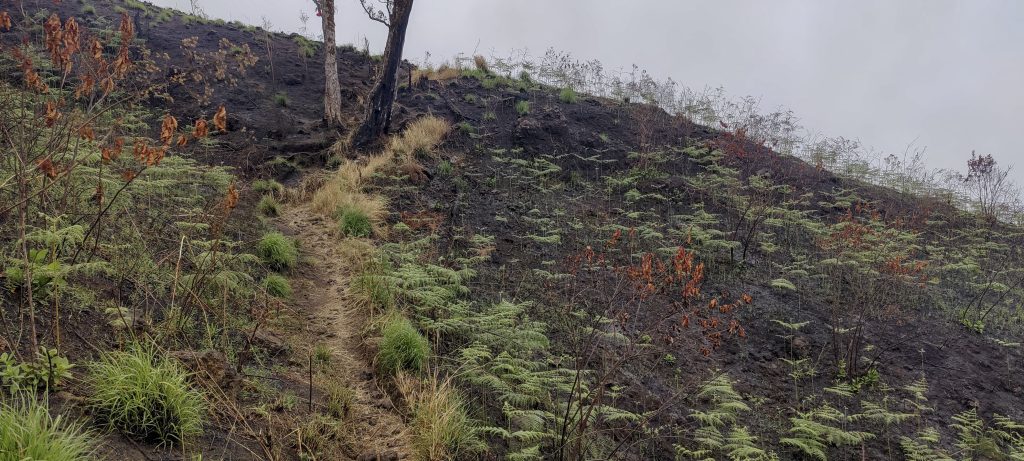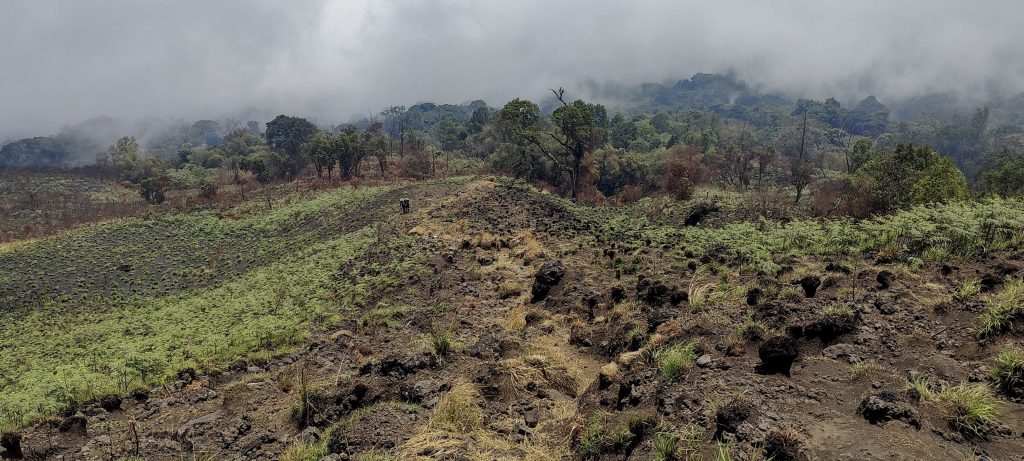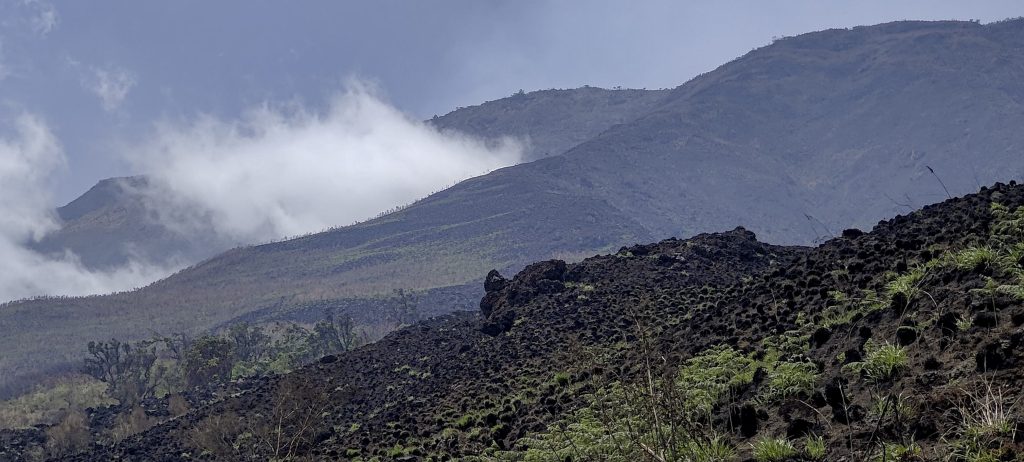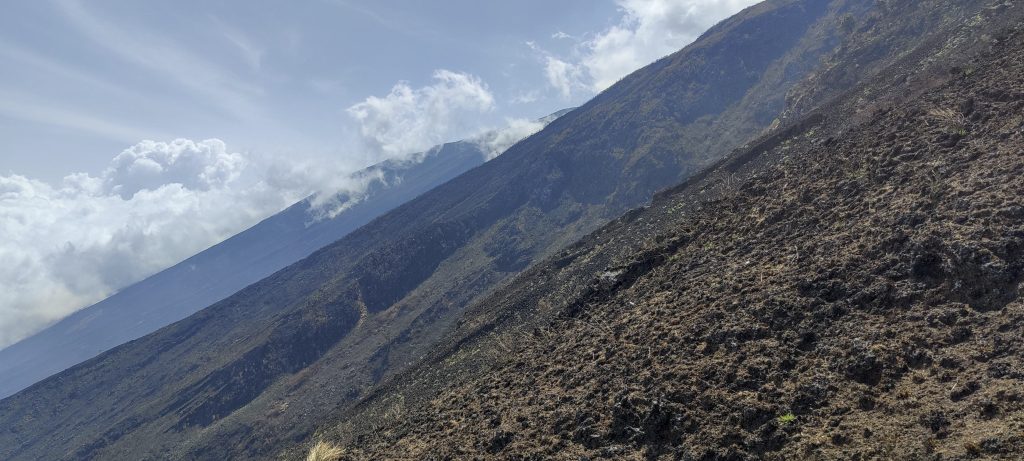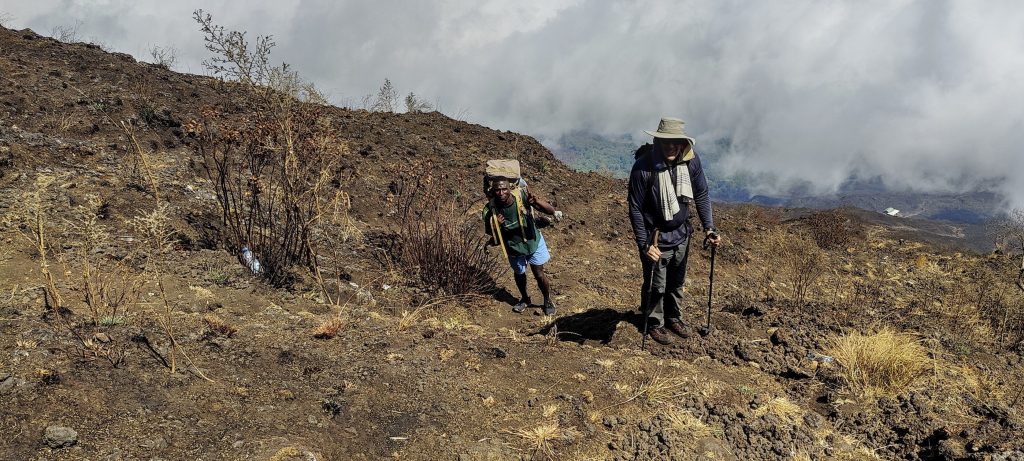 Hut 2 was a big surprise; none of us expected to find such a modern, attractive and comfortable lodge complex. Maybe ten or more wooden huts plus a main building with a restaurant and toilets with showers nearby. It was a nice surprise for the hikers who were expecting to sleep in tents. In the afternoon we started to worry about uncontrolled grass fires that were getting close to the huts, even reaching some of the houses on the edge. Locals had to cut down trees and bushes to stop the fire. After about an hour the situation calmed down and the nearby fire stopped and moved a few hundred metres away. Good, because for a few moments I thought we might have to leave the lodge.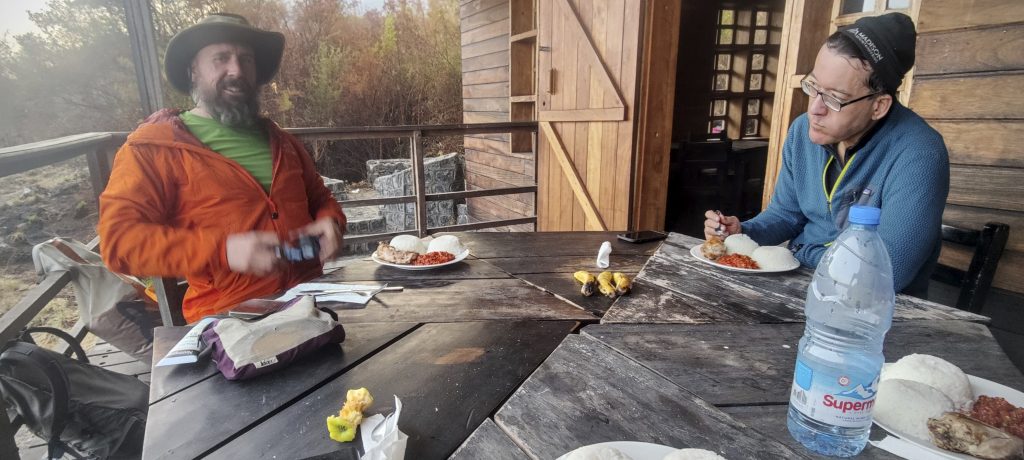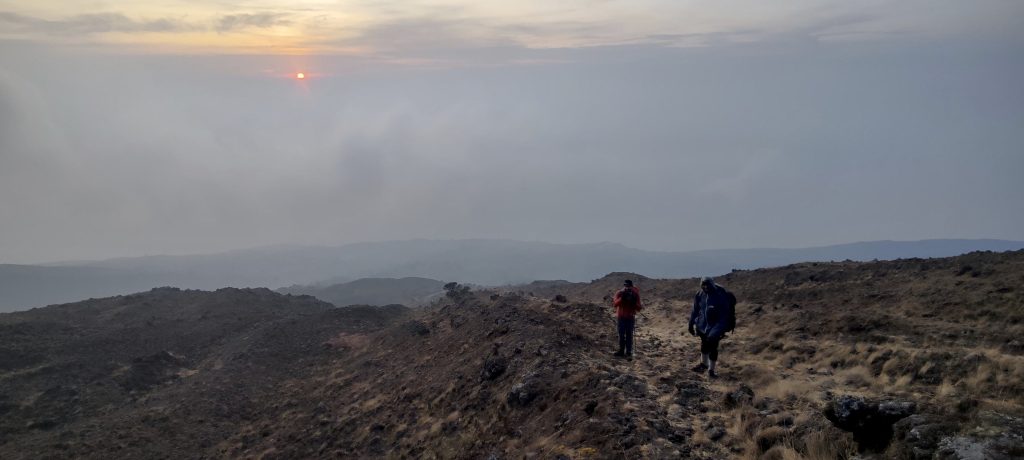 Half an hour before sunrise we get up, have breakfast and start our climb to the summit. The steepest part was yesterday, which gives us a bit of motivation. Once again, there is a good, visible path leading up to Hut 3 which is a simple structure with walls and a roof, but it can provide good shelter in harsh conditions.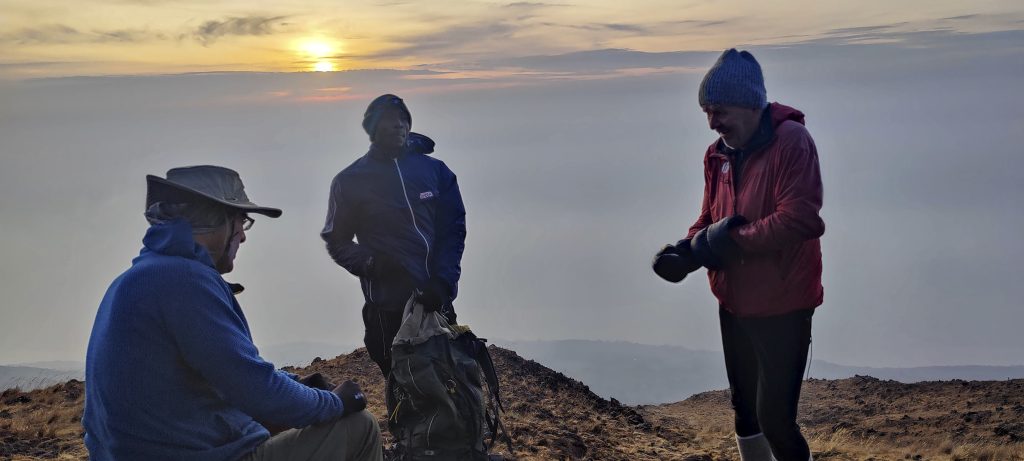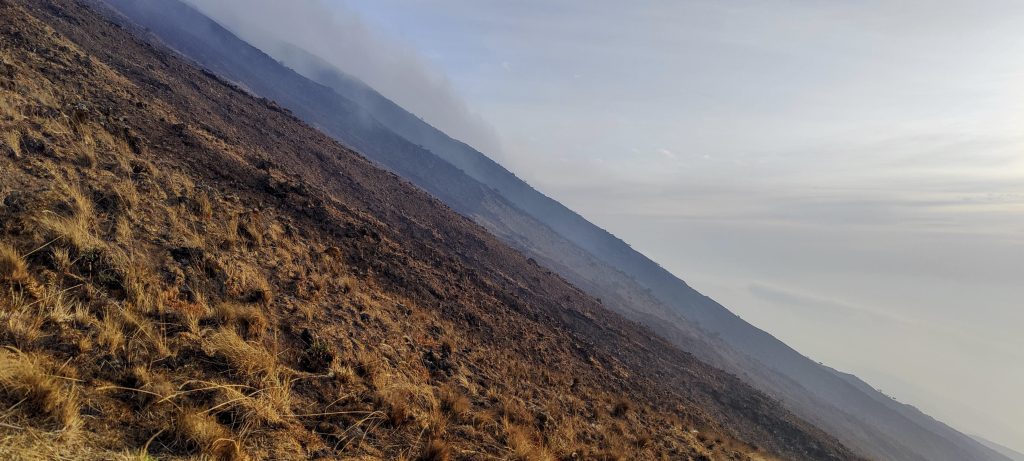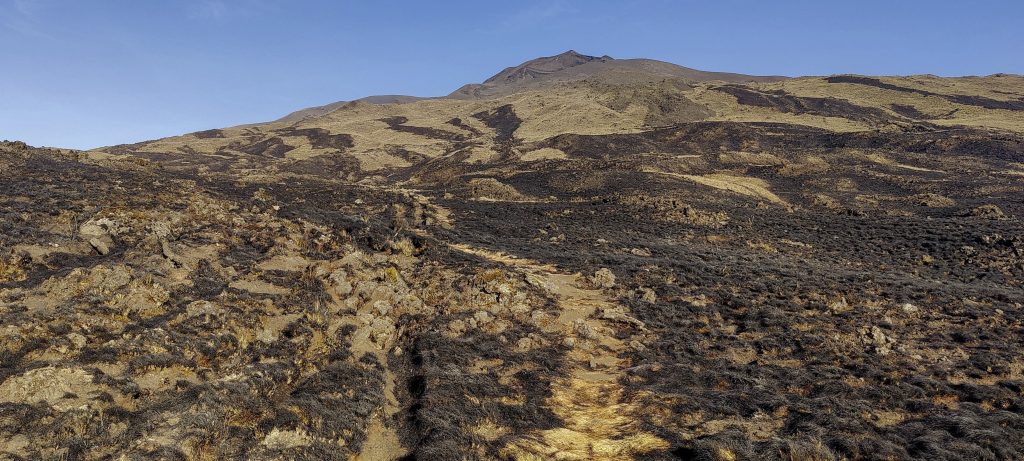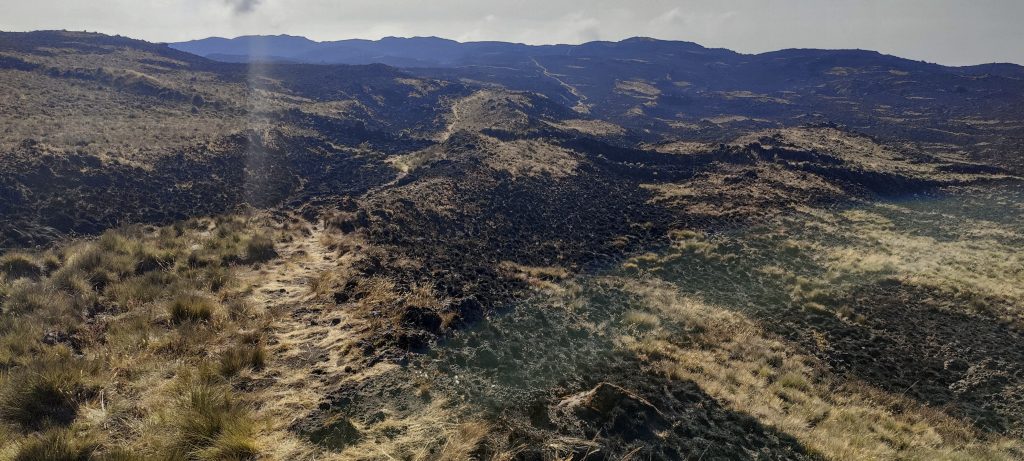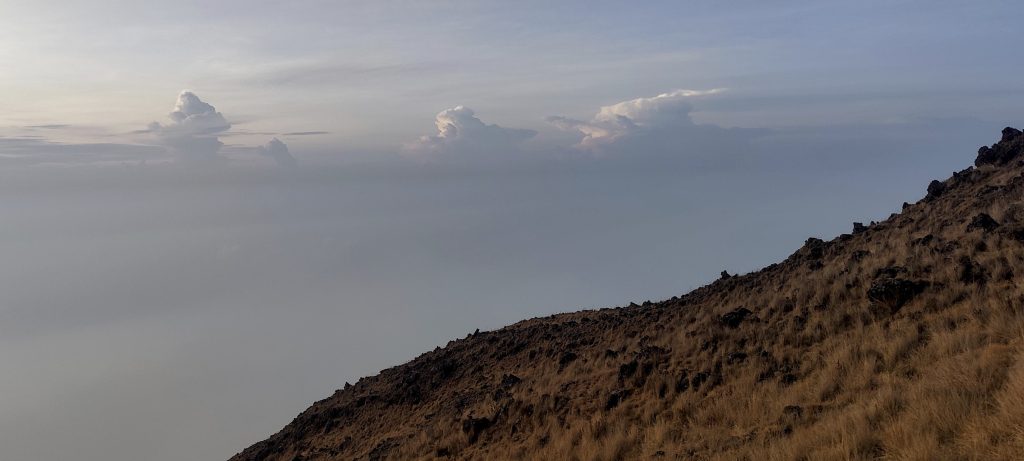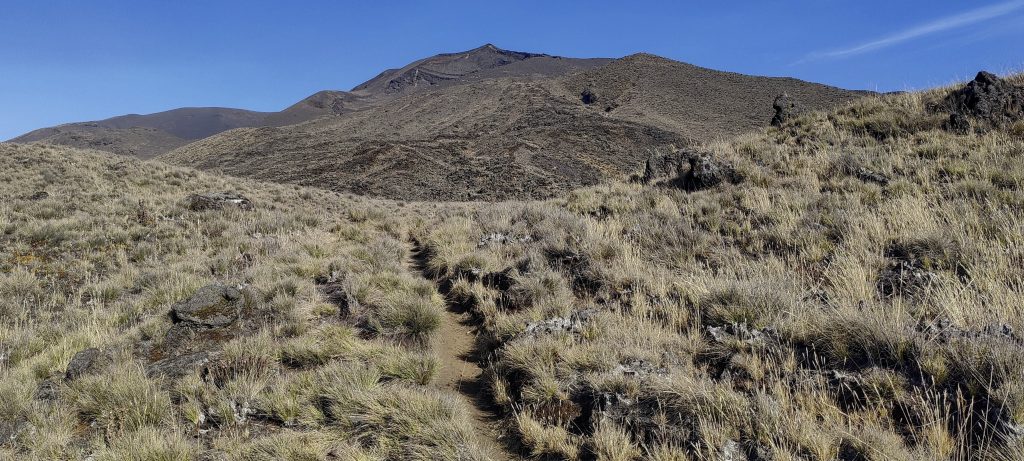 The last volcanic eruption was in February 2012, then the lava took a different direction. Nevertheless, the summit plateau is relatively flat and covered with volcanic sand. There is an open area with little vegetation, mainly grass. The path is not difficult to walk, despite the slight feeling of altitude. There are nice views all around and soon we could see the real summit.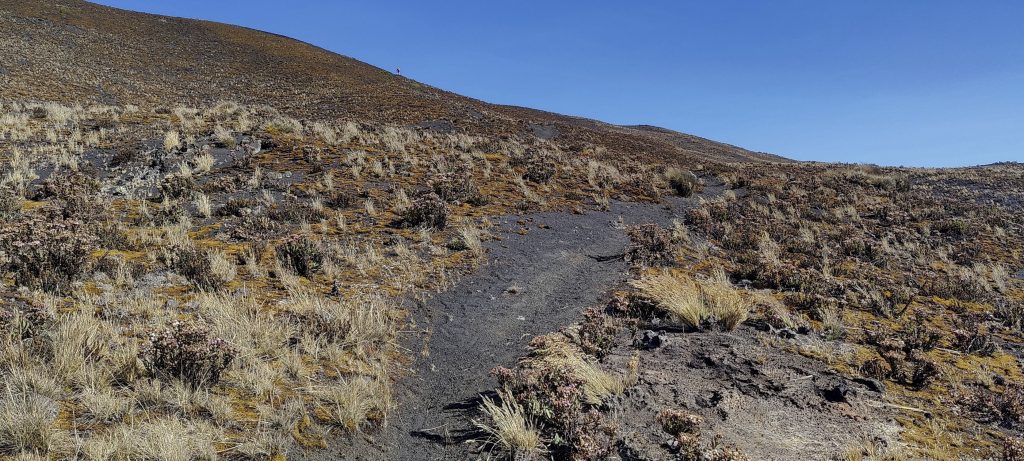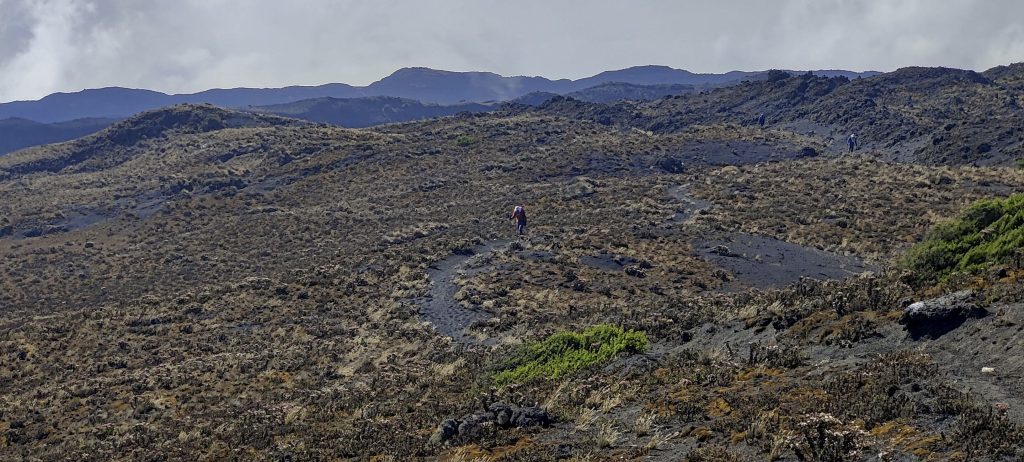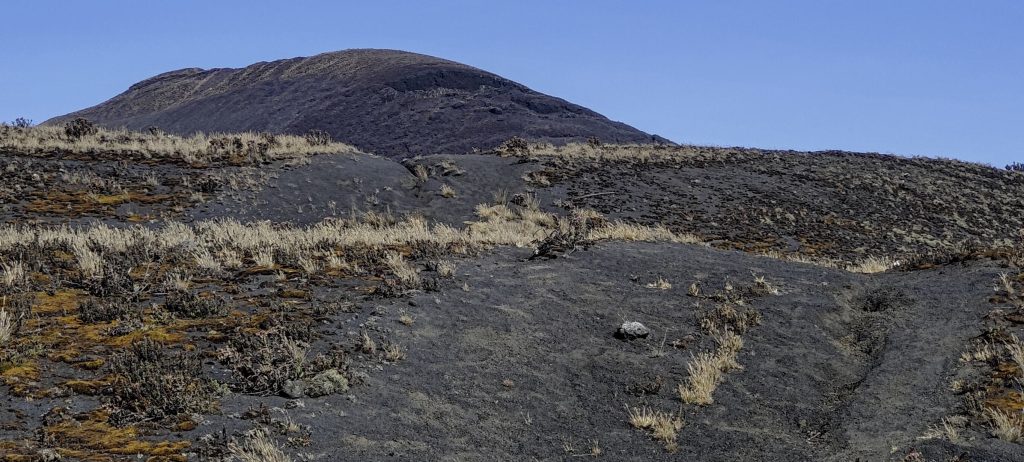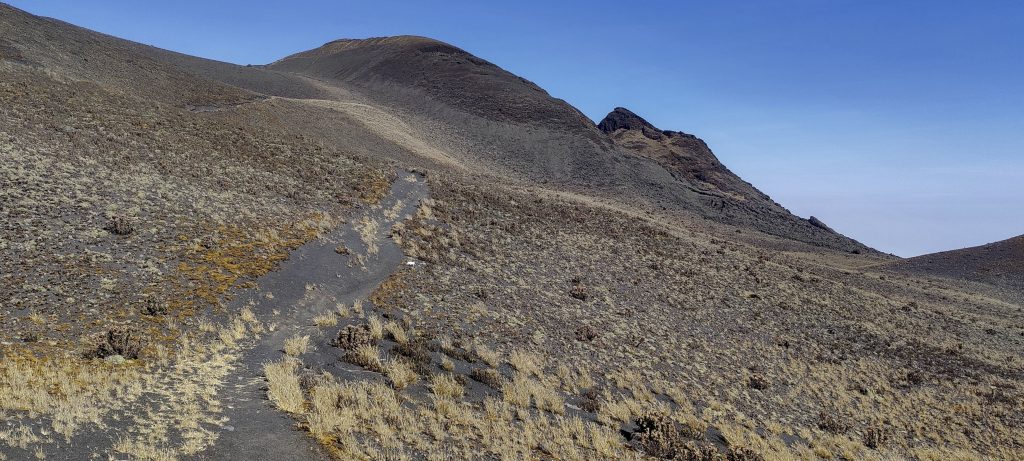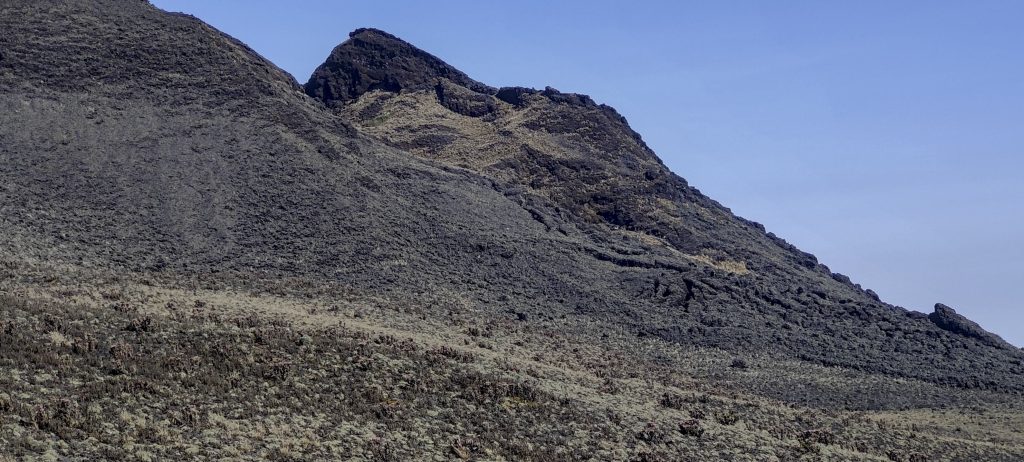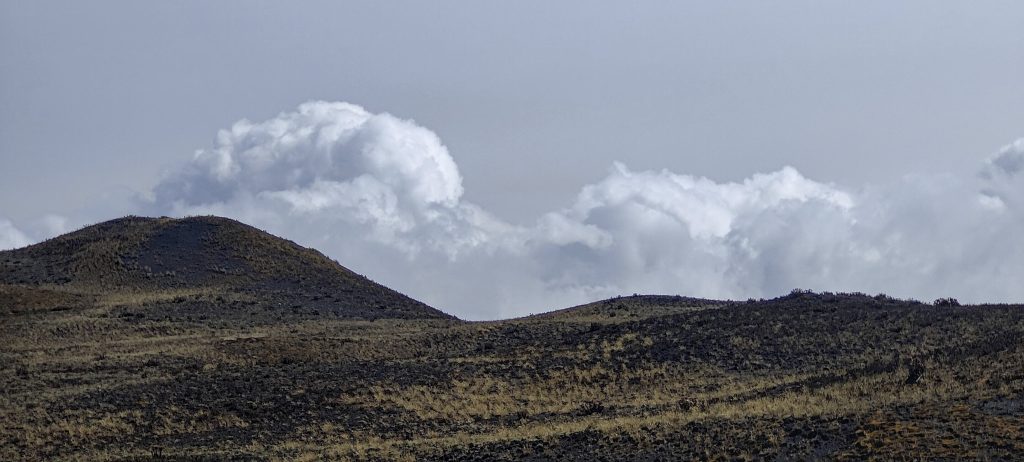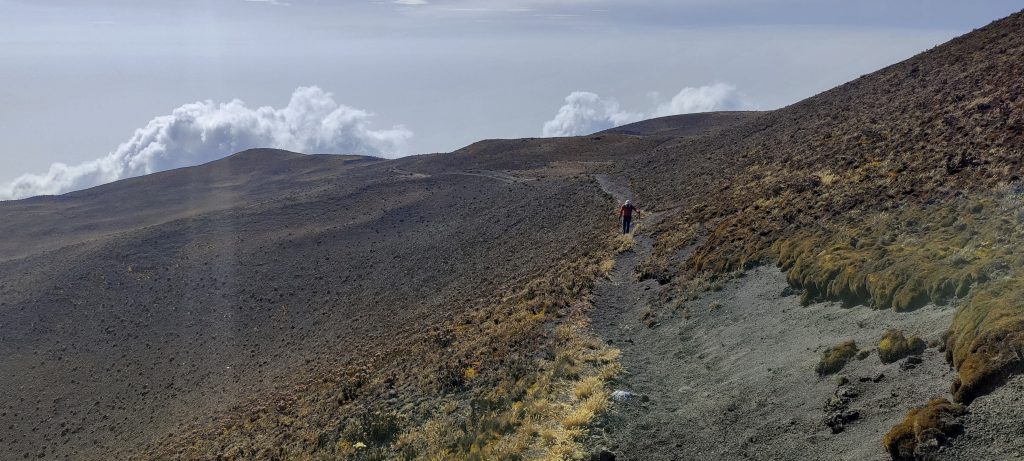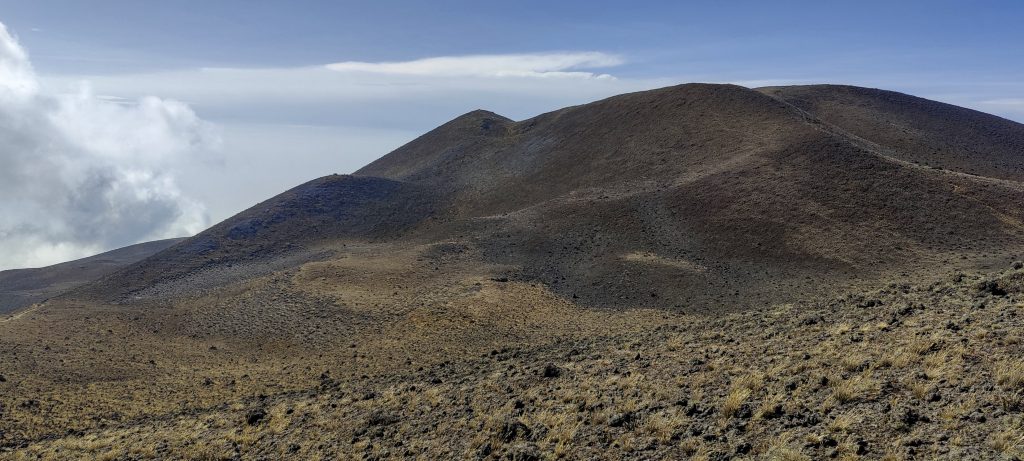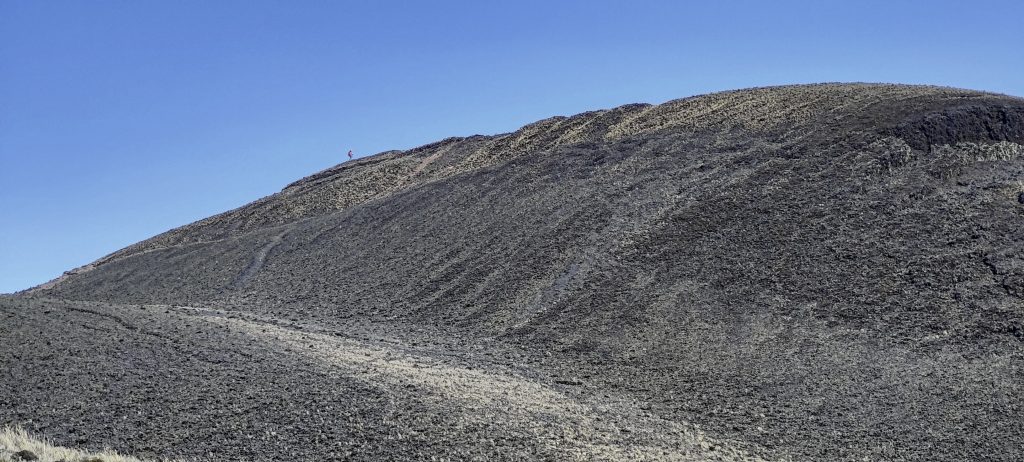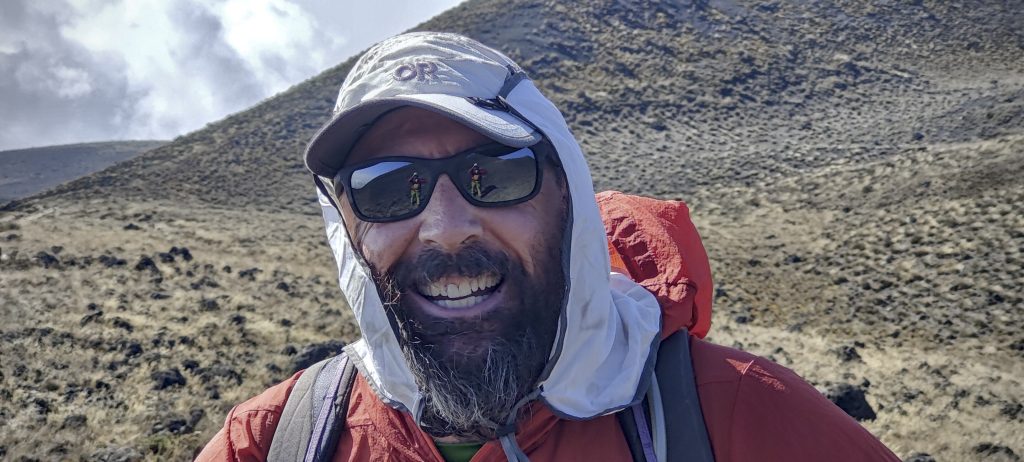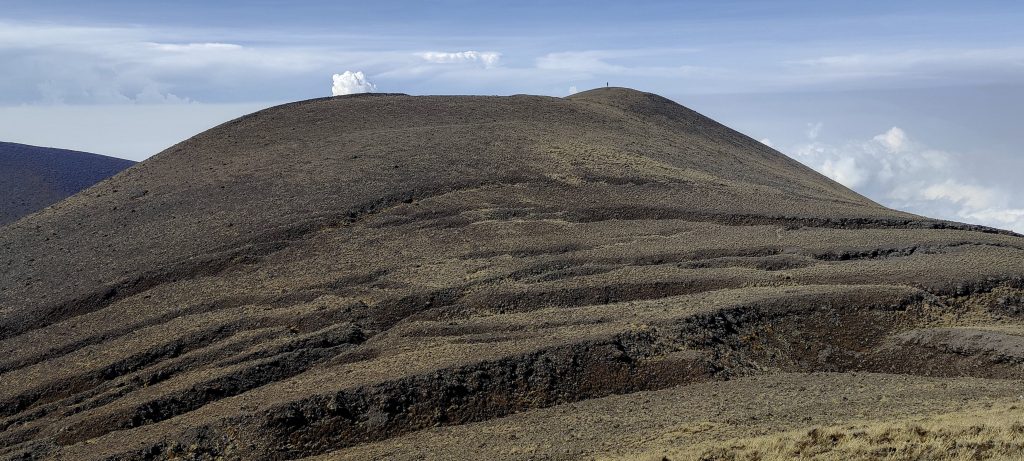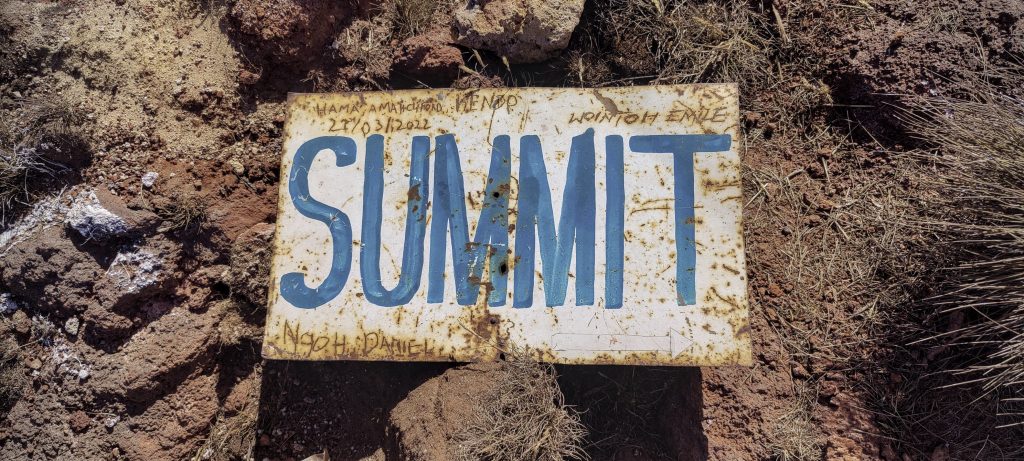 The summit has few markers, a boundary marker and a few outcrops. They vary within centimetres, but each of the outcrops looks like a good candidate for the name of the highest point. Lower down there are some clouds and a nice view. Soon Rockinstraw and Smith join us on the summit. We take a short break, have a snack, take a few photos and are ready to descend.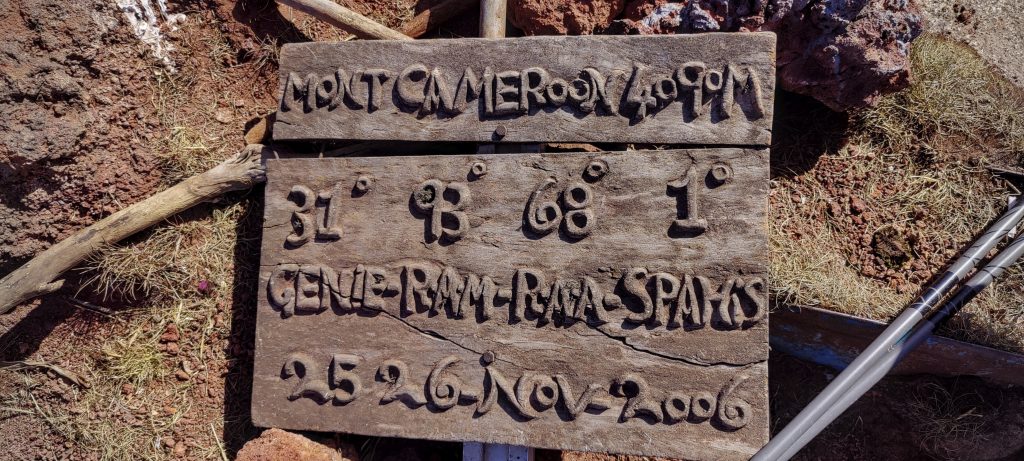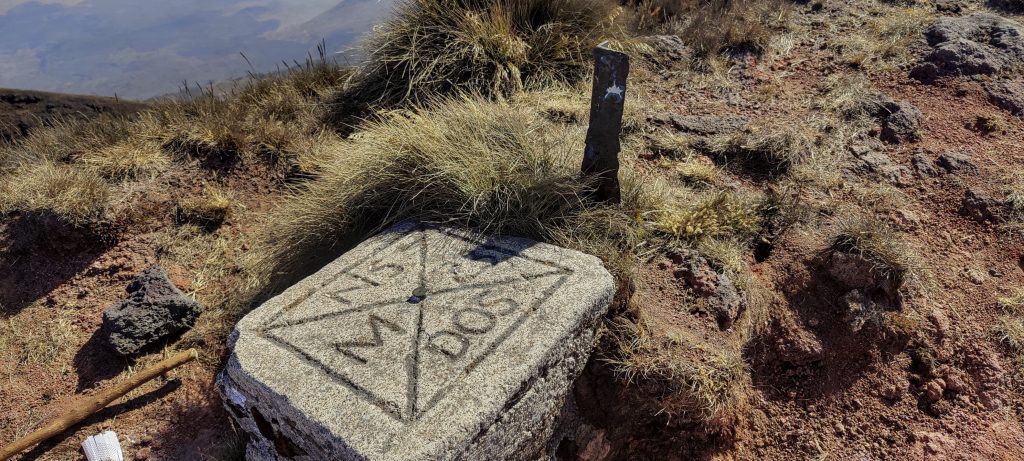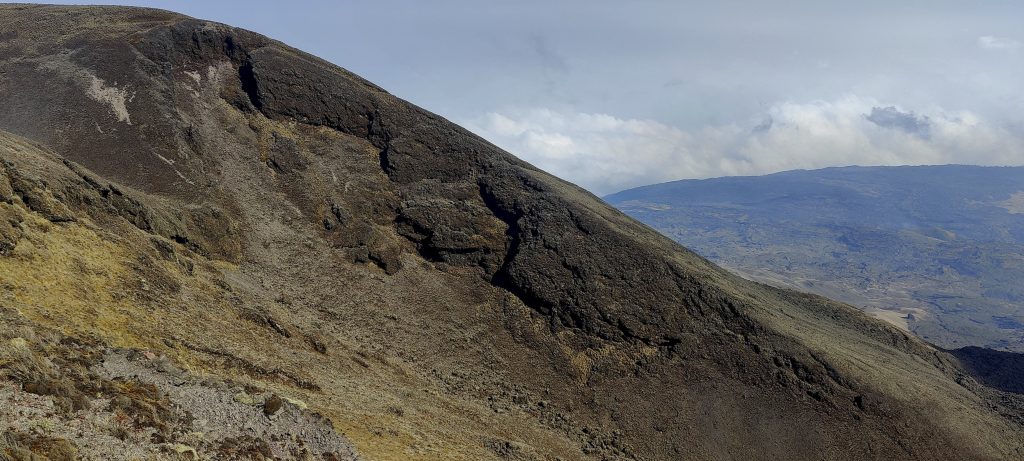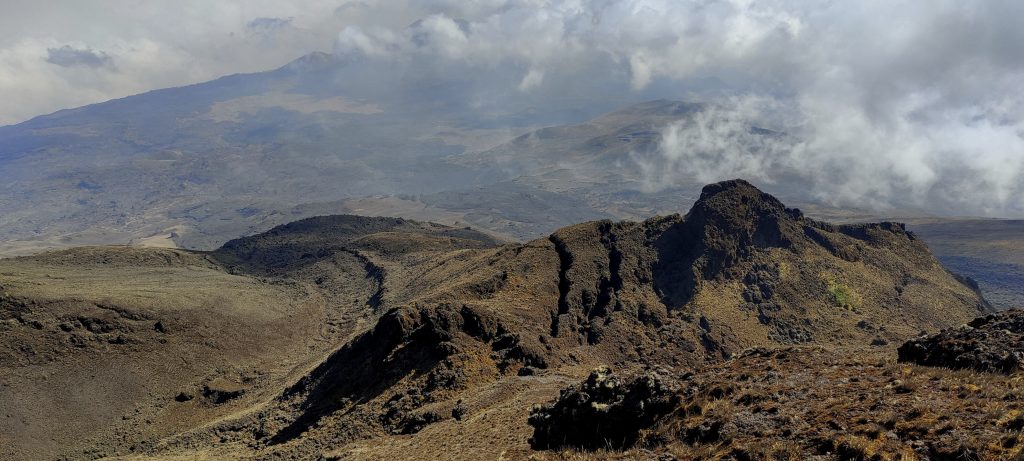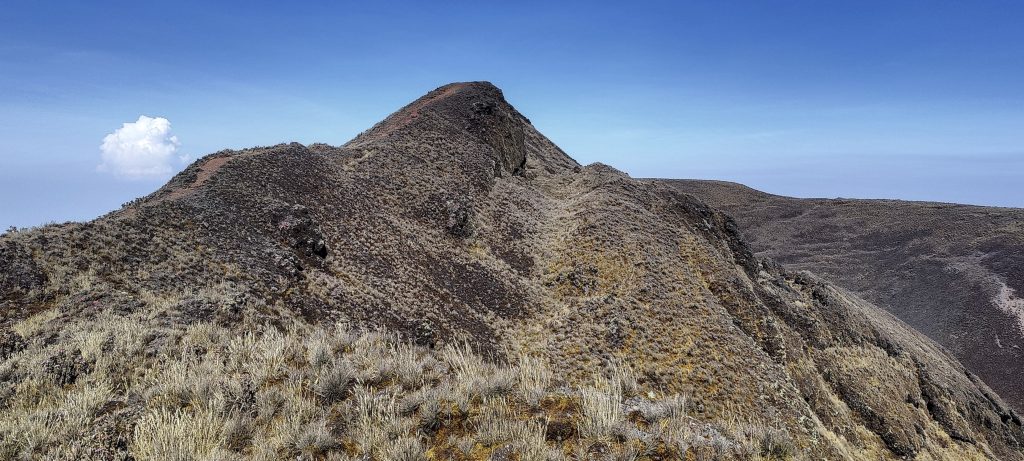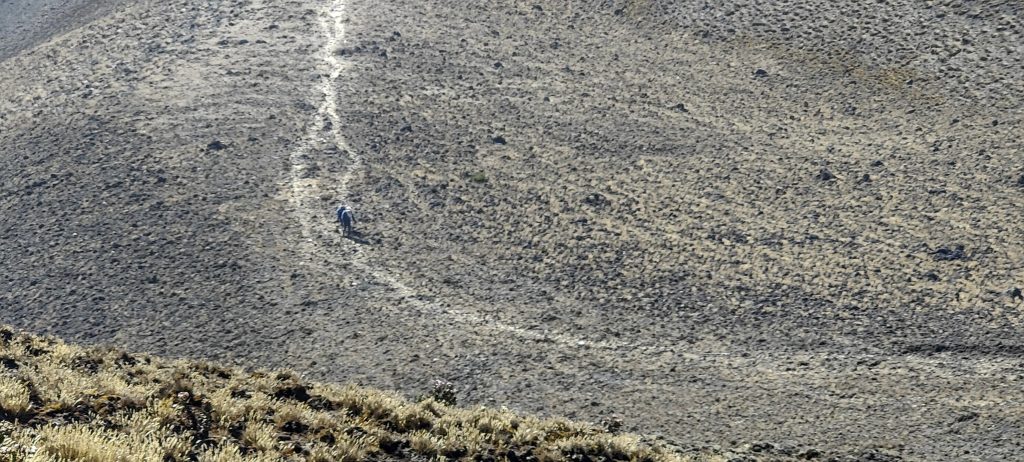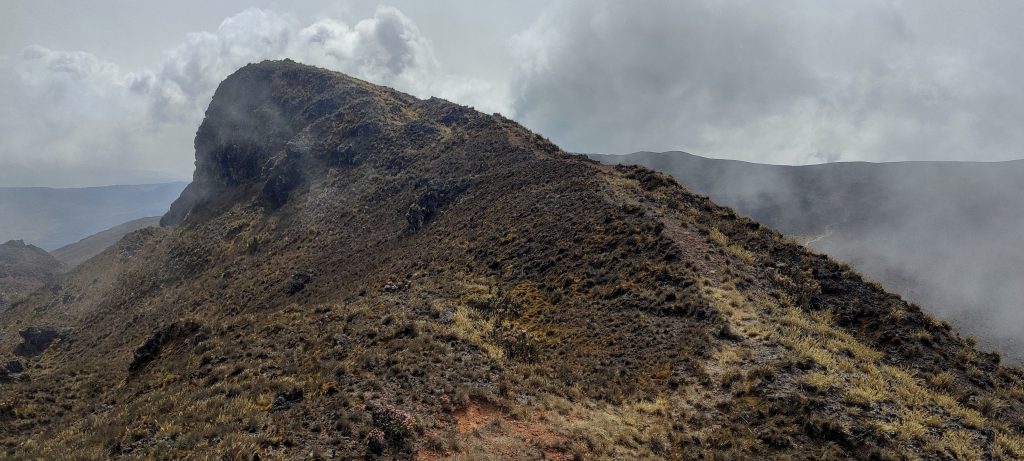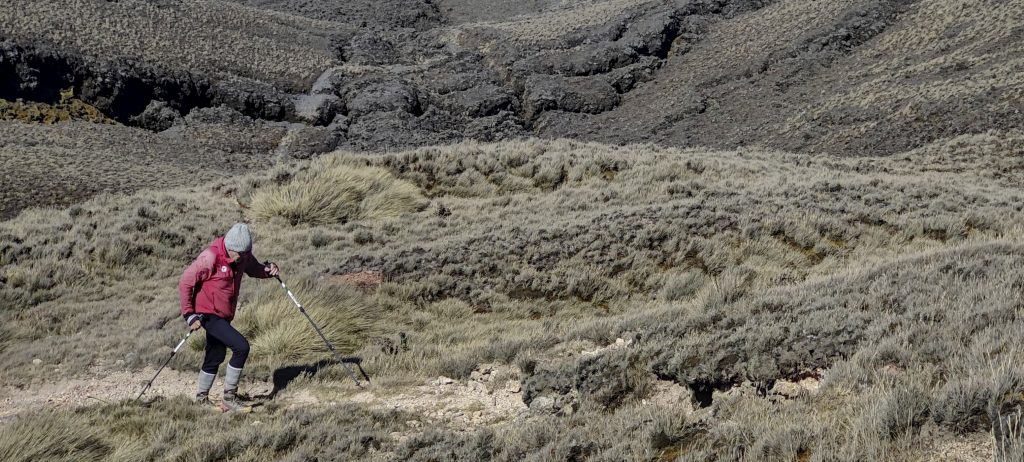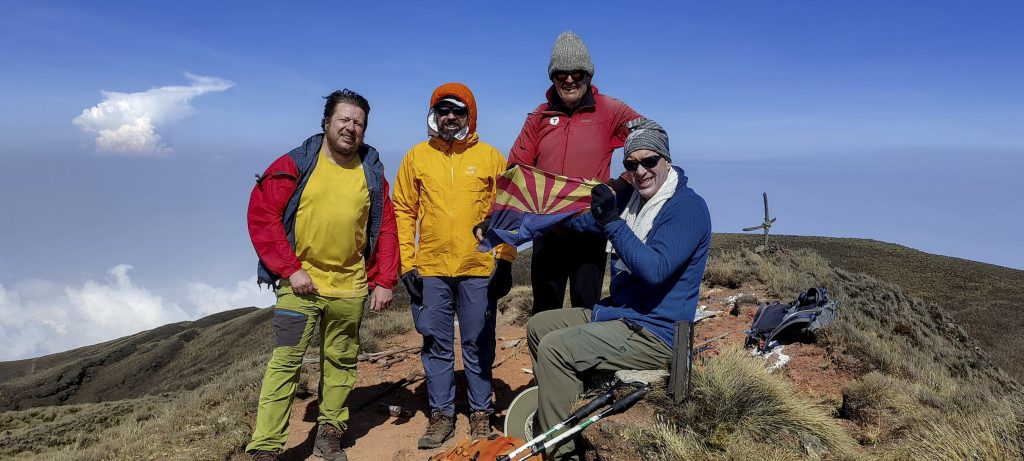 When Dave and I arrived at the summit we found only Petter's rucksack. Looking around, we noticed a small man-shaped figure on the southwest summit, 300-400 metres away. Dave and I also visited this summit on the way down, but all our measurements and visual observations confirmed that this peak was lower. However, we had no hand level or accurate positioning system.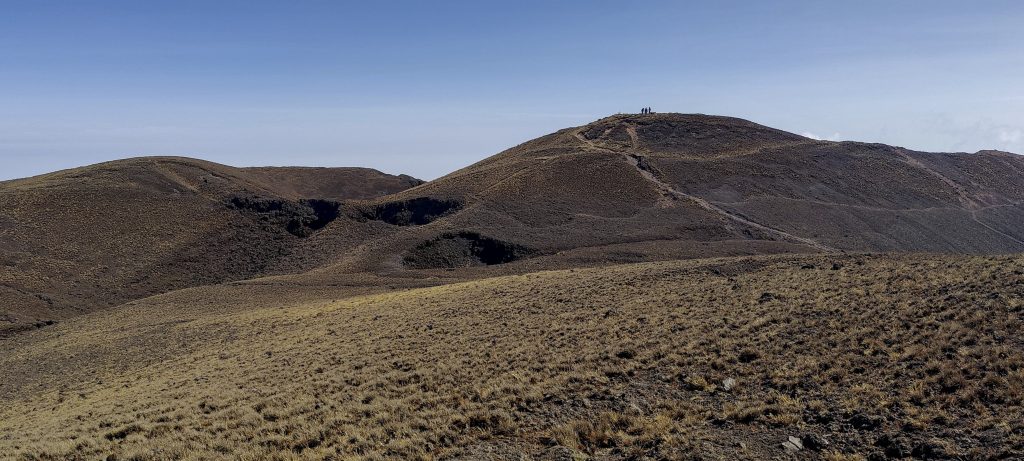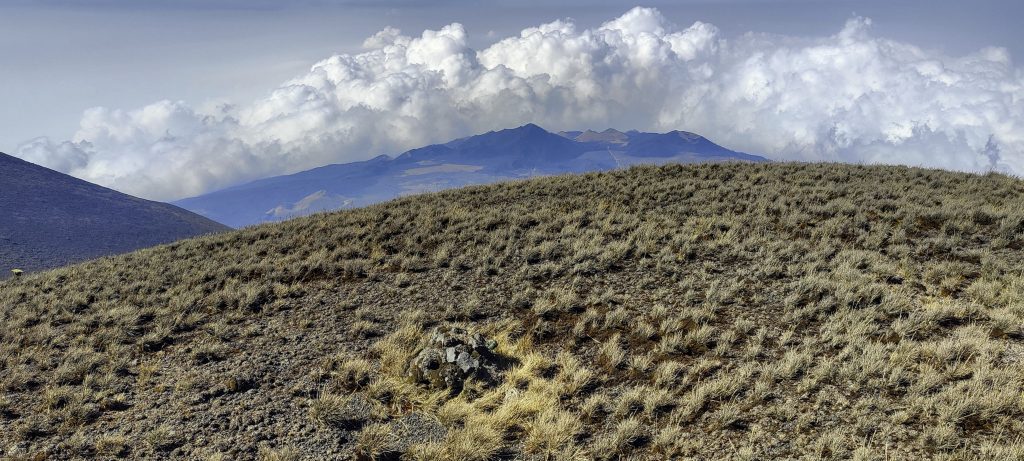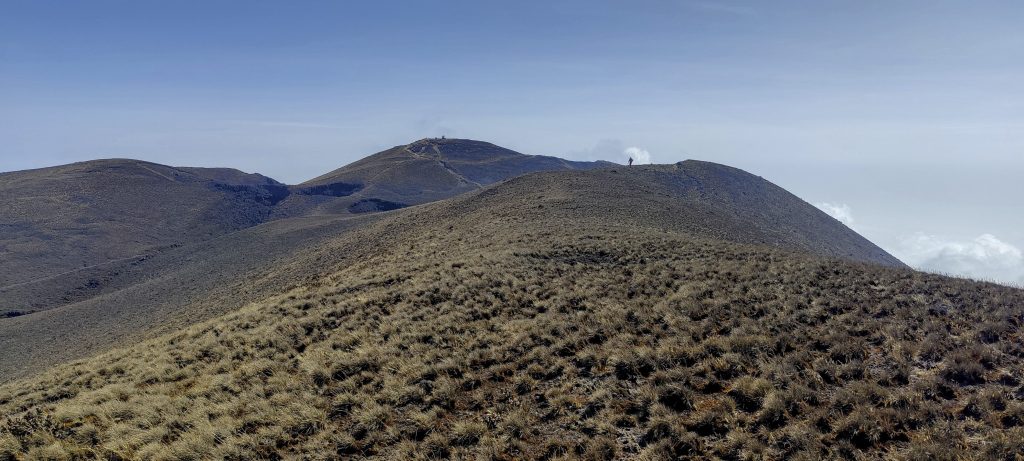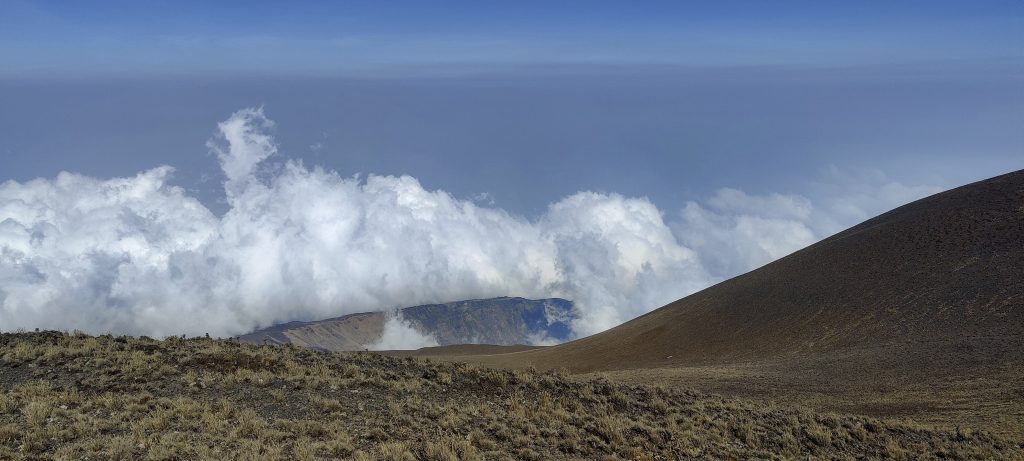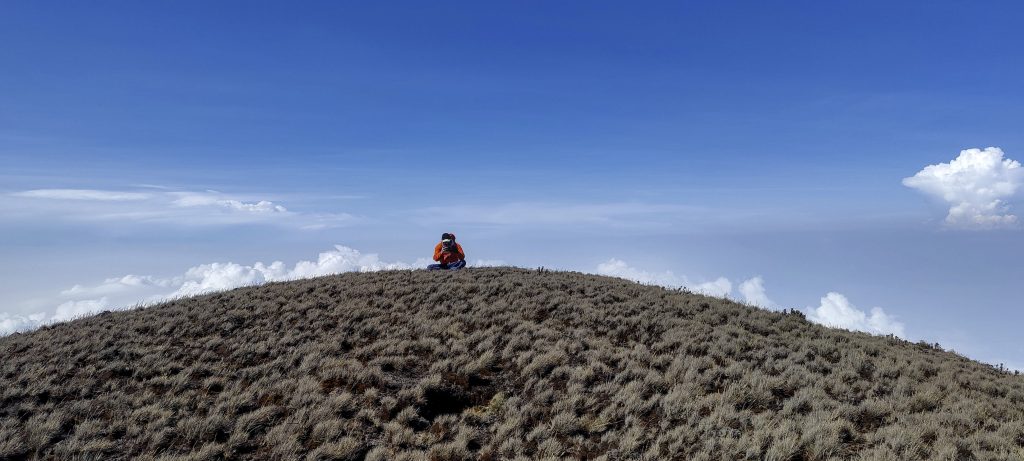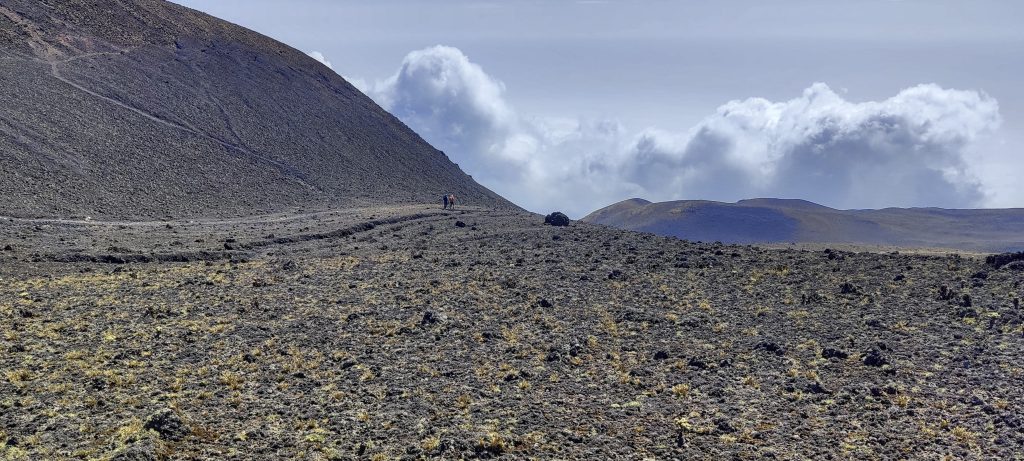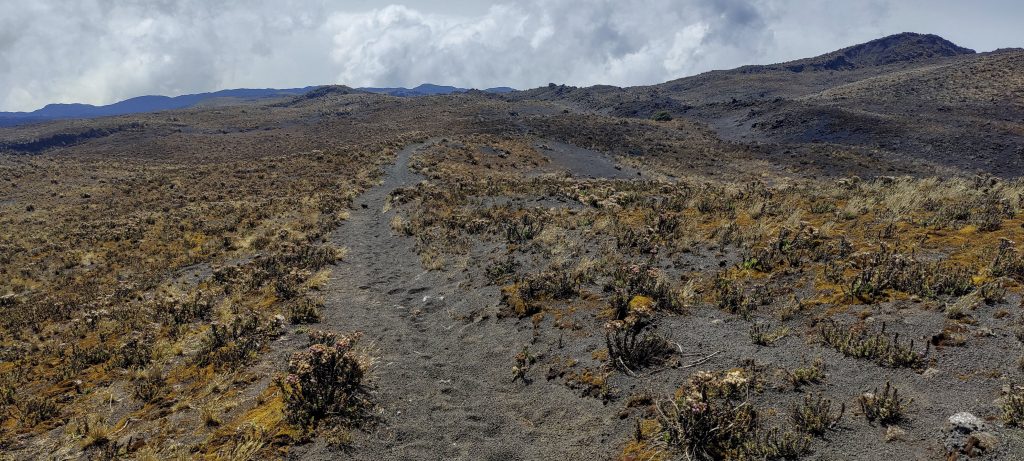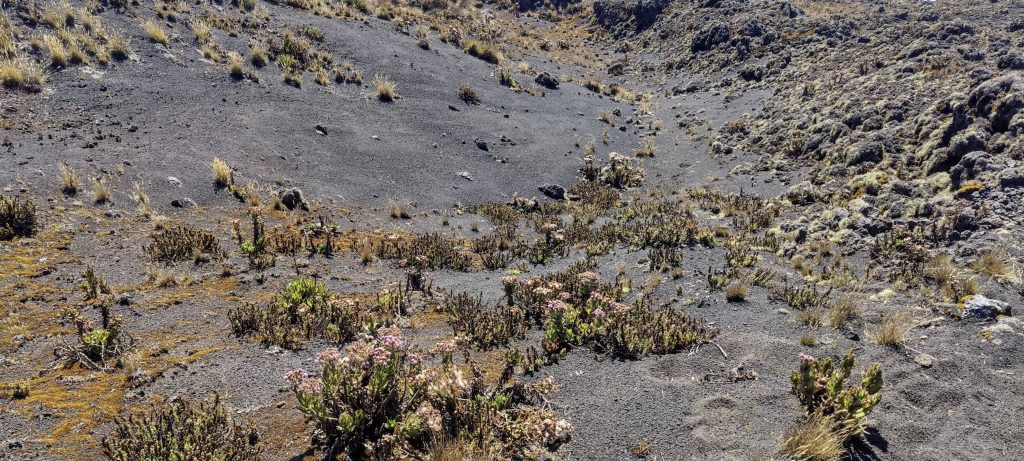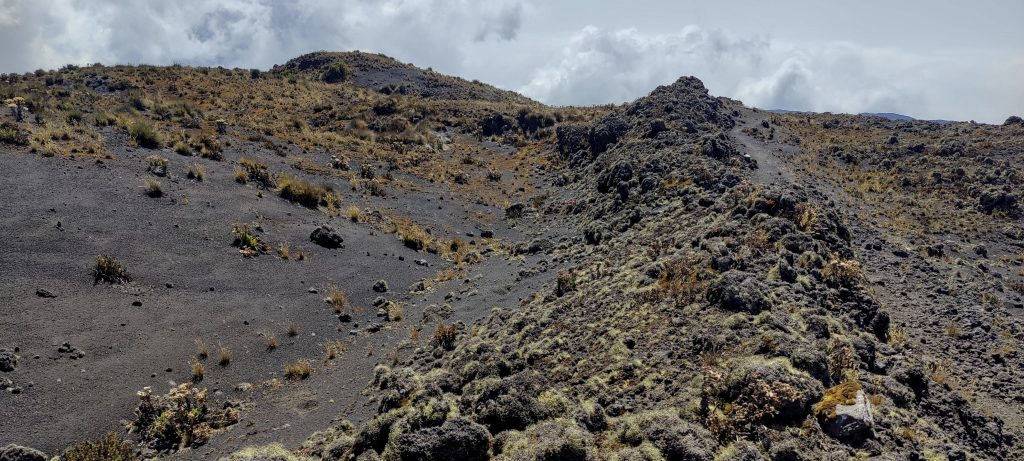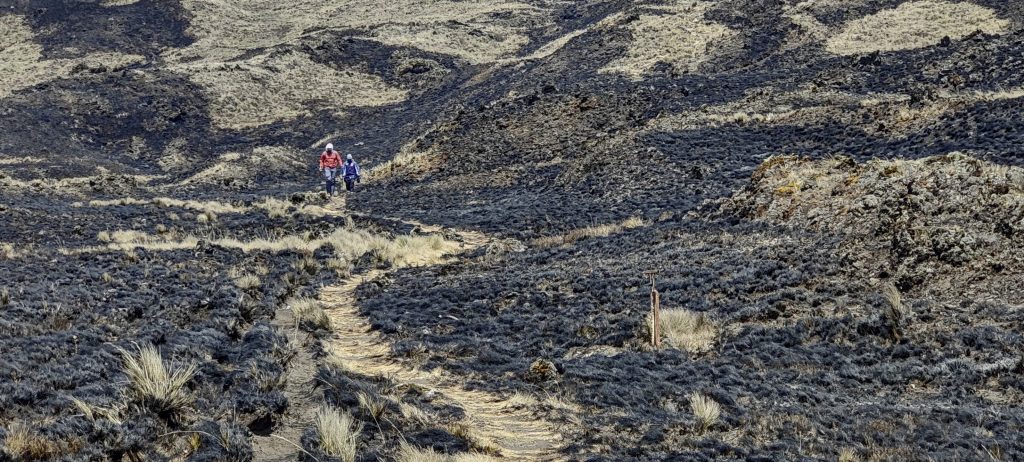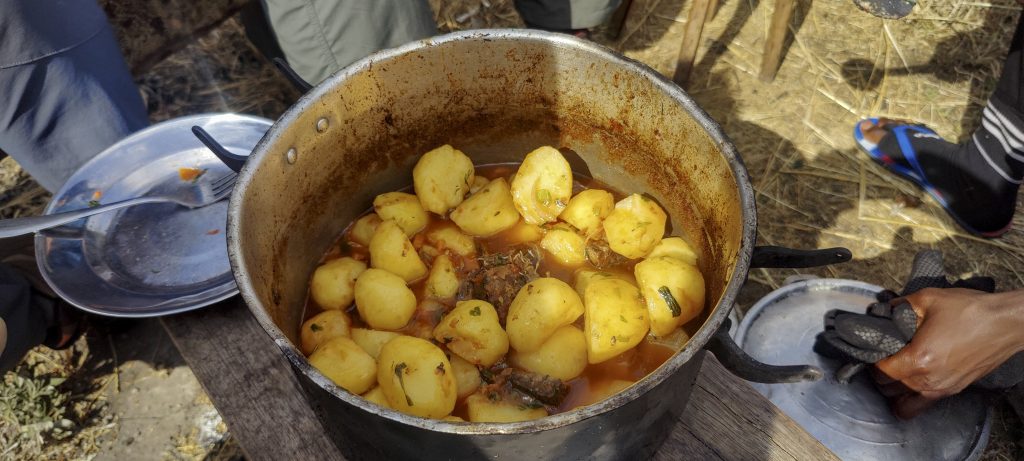 When we arrived at Hut 2, we decided that it would be better to stay here rather than feed the mosquitoes at the lower camp. We would have to descend another 1000 metres the next day, but this option seemed more acceptable to all of us. So the next morning, after breakfast, we started our descent and in about three hours we were back in Buea, where Hillary and two cars were waiting for us.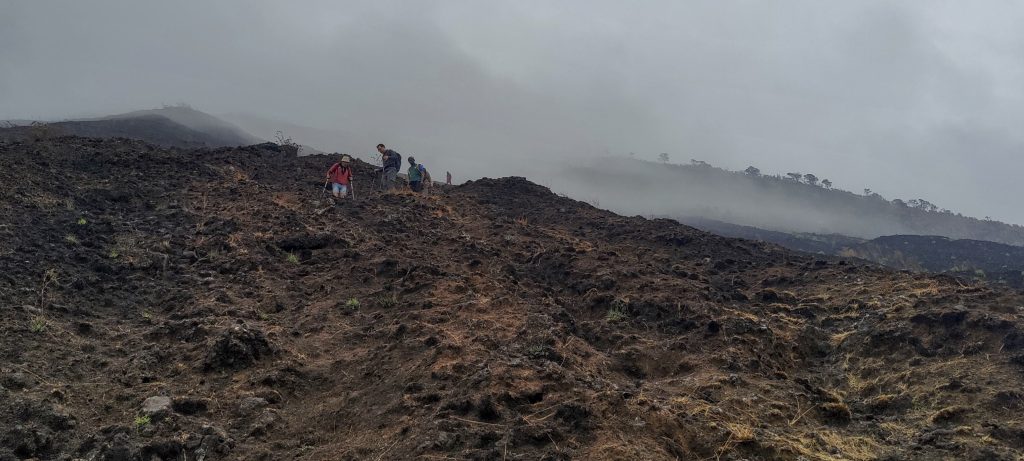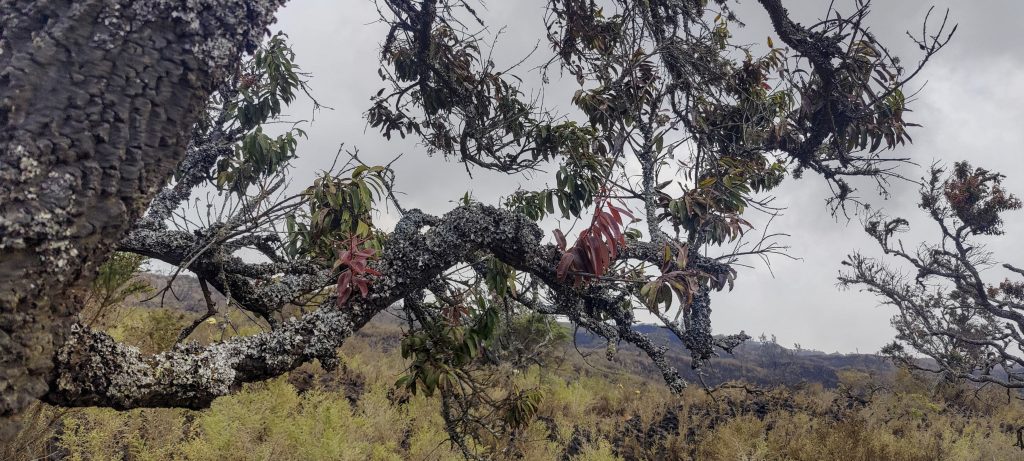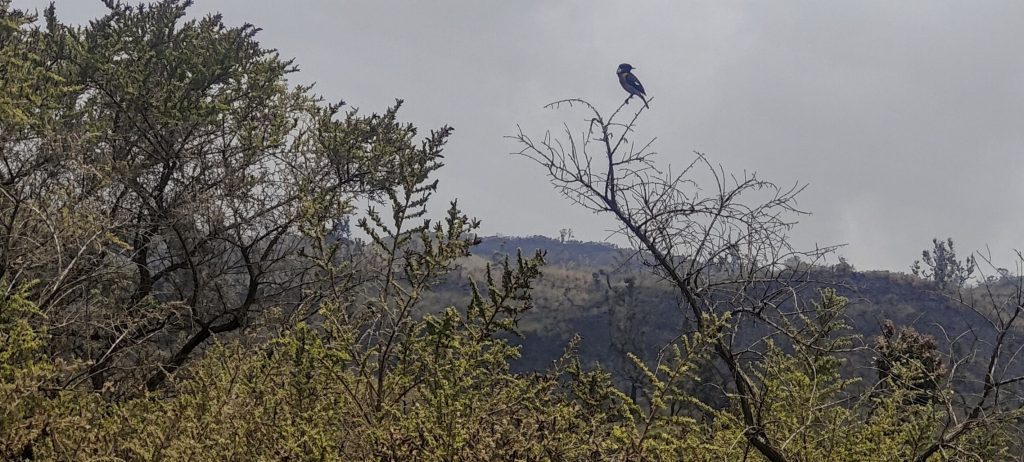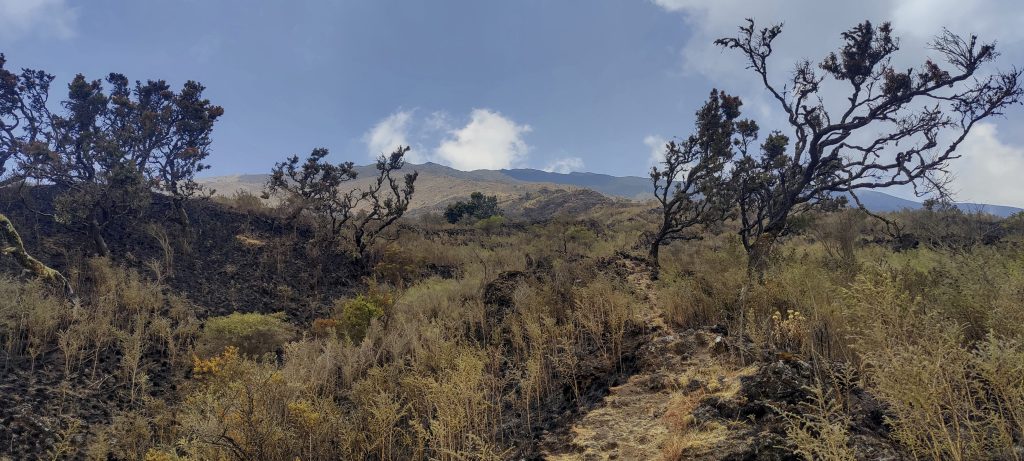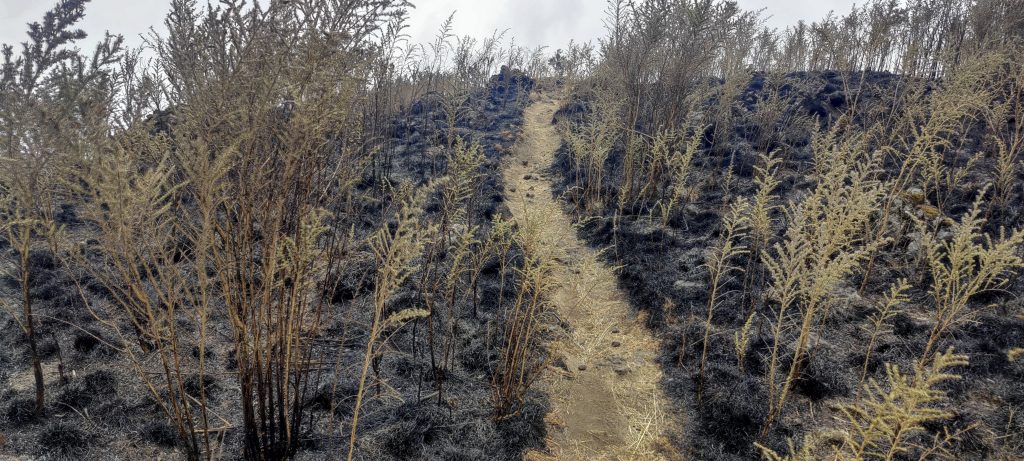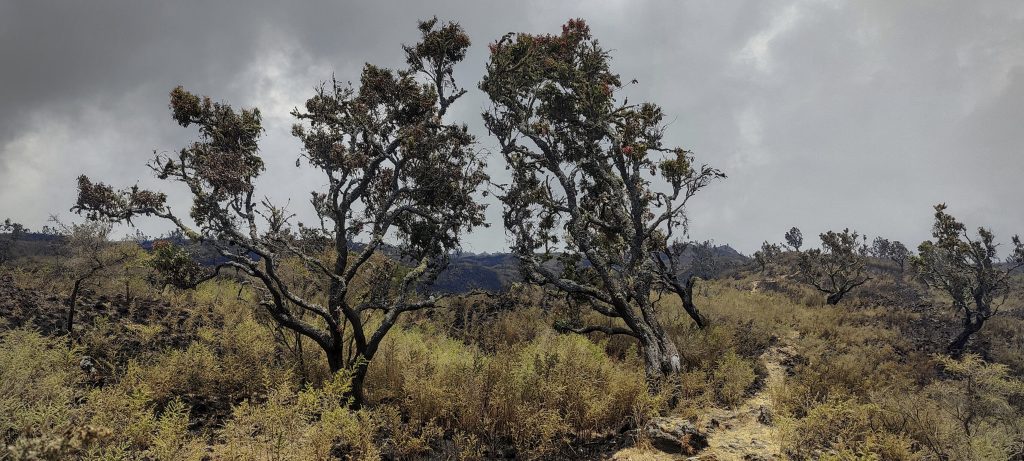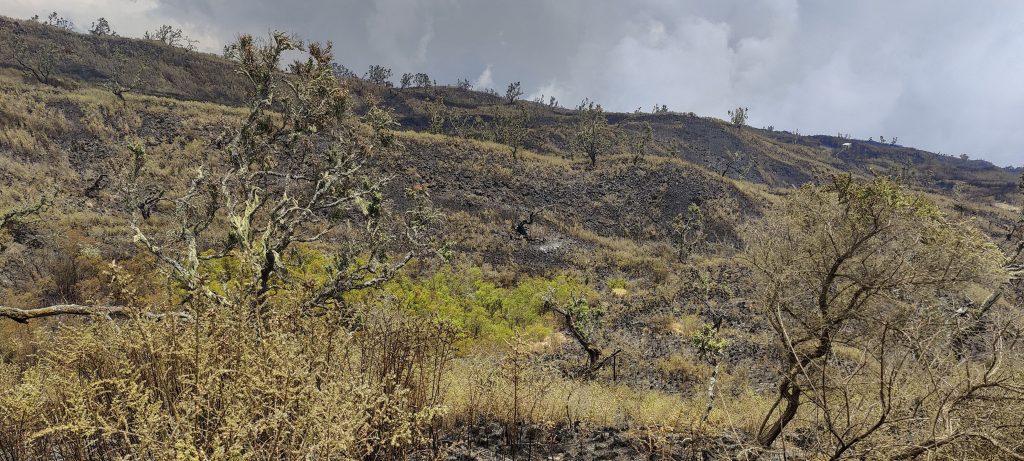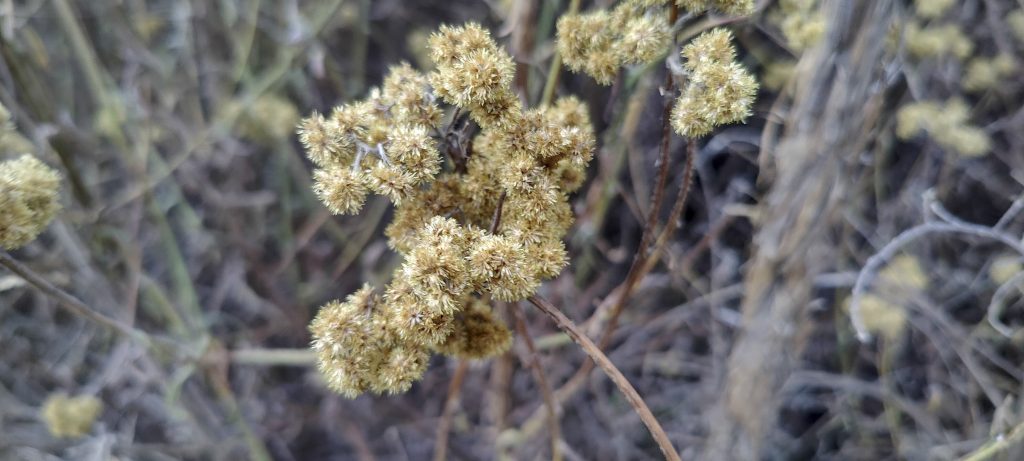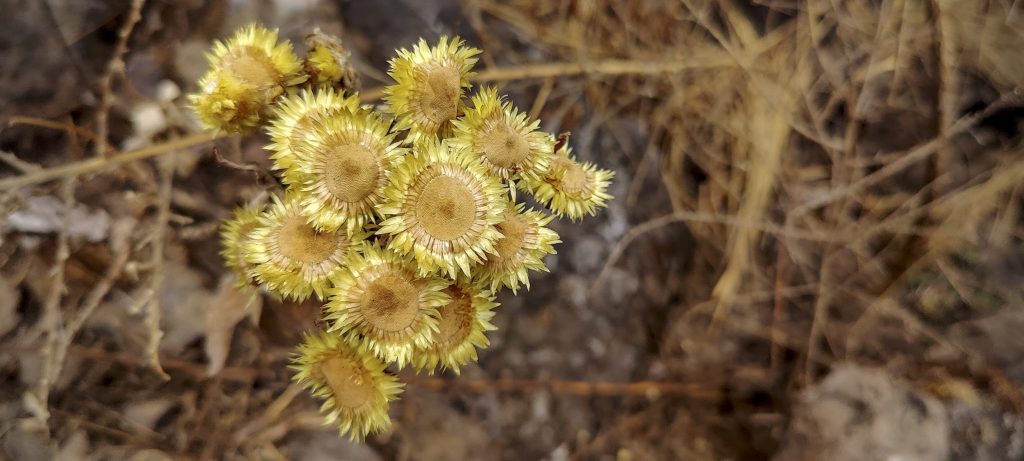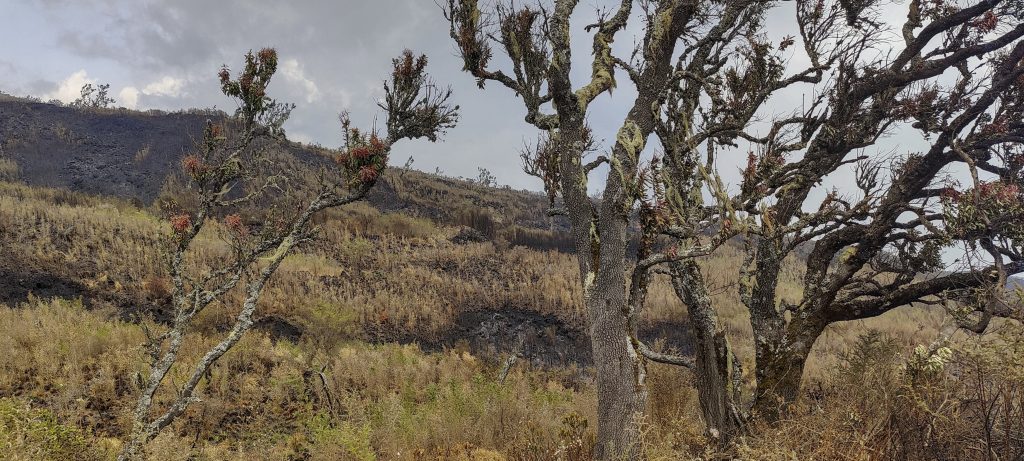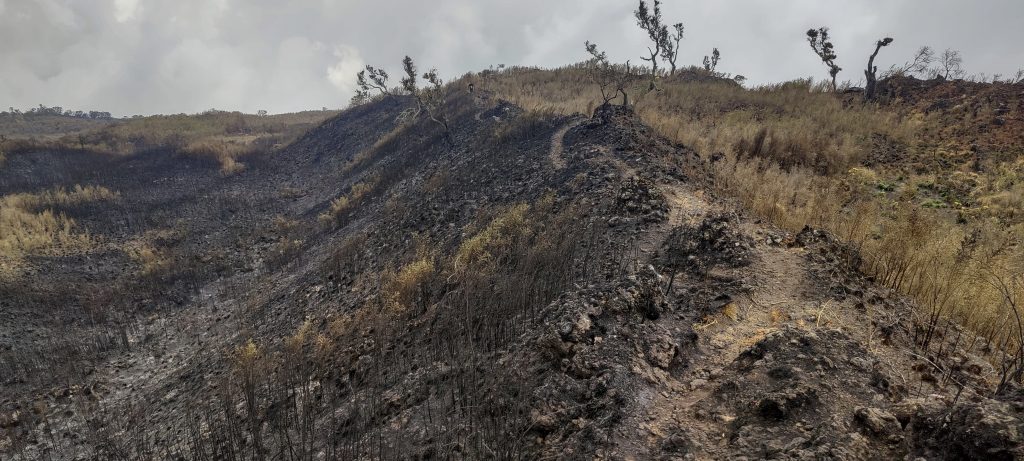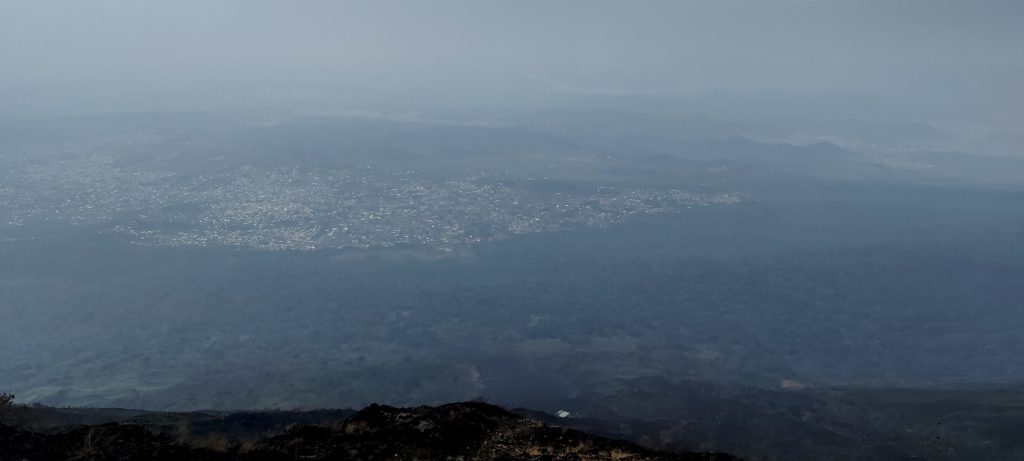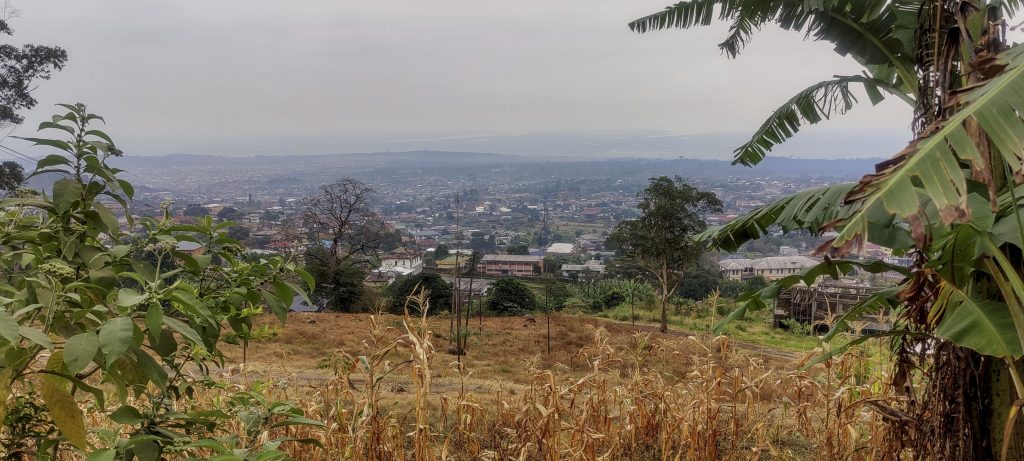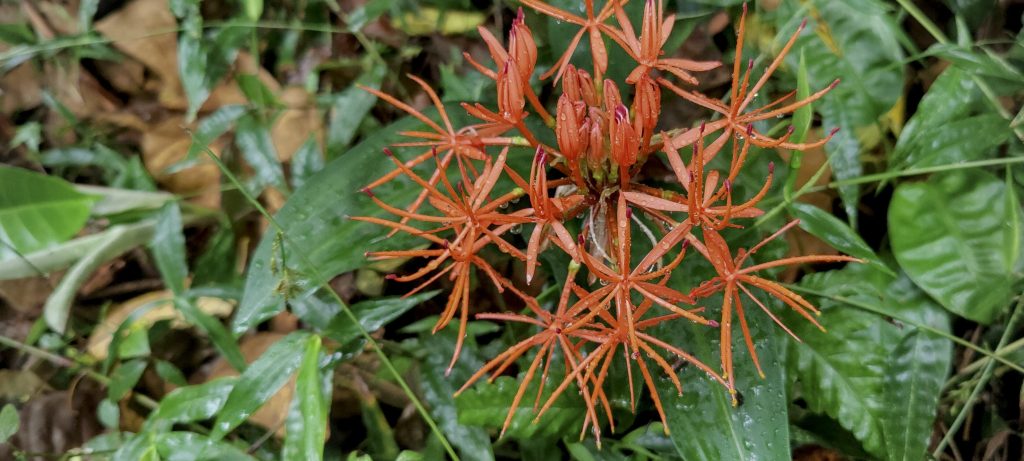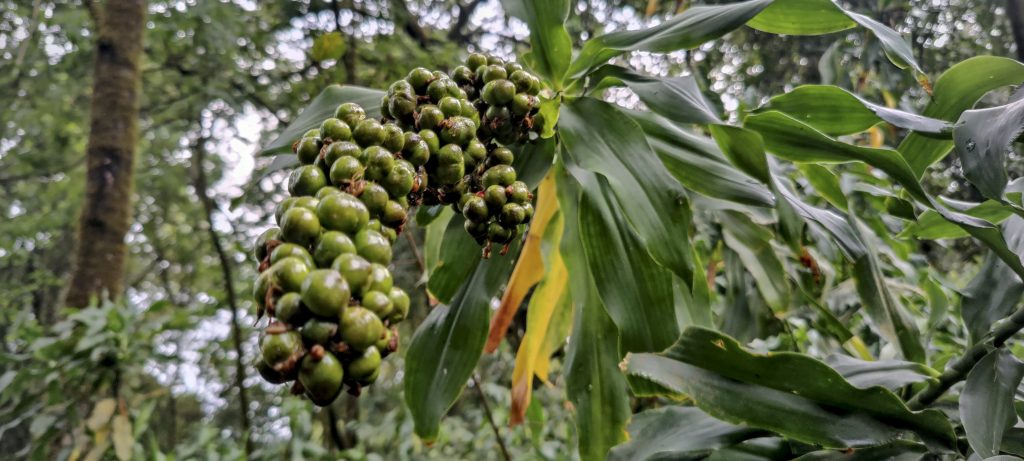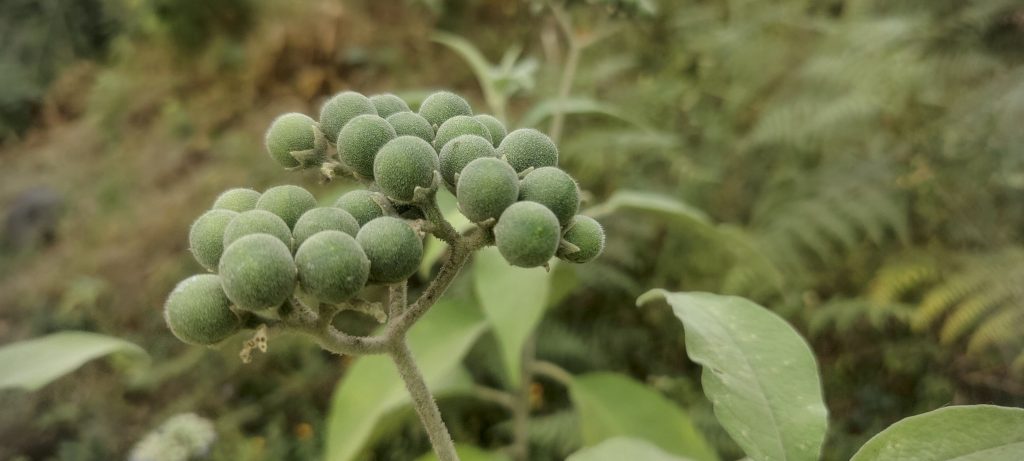 We drive back to Douala, to the hotel near the airport where we have a good lunch. Dave and Rockinstraw fly home around midnight, while Peter and I fly to Addis Ababa the next day. It has been a very smooth and well organised adventure. We have climbed an important mountain and are now on our way home, but I am looking forward to the next trip to Sierra Leone in a few weeks time.