A few hours before sunset, we arrive at one of the valleys on the east side, which, according to the map, starts and will lead us to the summit. So, we believe that if we follow this valley or river and later climb some slopes or ridges, we will reach the summit. However, some questions and doubts linger; of course, hope persists. We drive as far as our car allows and set up camp next to one of the steeper slopes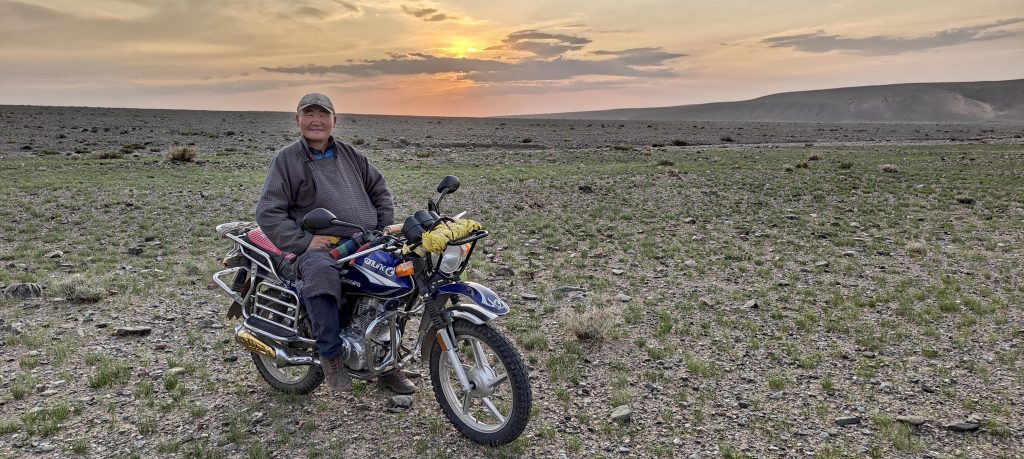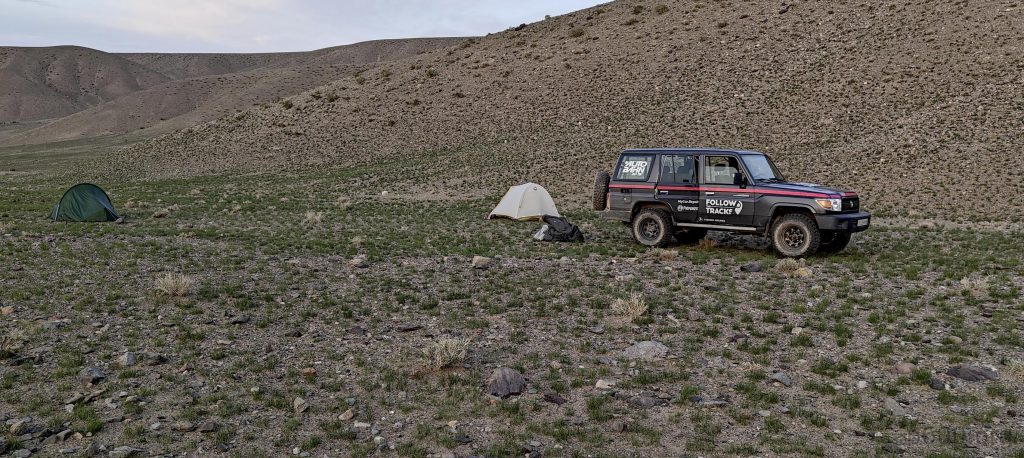 Soon, we catch the attention of neighbors from a nearby yurt. A local family on a motorbike comes to greet us. We engage in a delightful chat, navigating through a mix of Mongolian, English, and gestures. Despite all three languages having different origins, we manage to clarify a few things. For instance, we learn the nearby large lake isn't deep, making swimming impossible. We also discover they have five kids, so we gift them five packs of chocolate sweets. We attempt to clarify the route to the summit, but our shared vocabulary falls short. Regardless, the encounter proves warm and welcoming. As we finish our dinner and prepare for bed, our gaze settles on the summit dirrection, though no new insights emerge.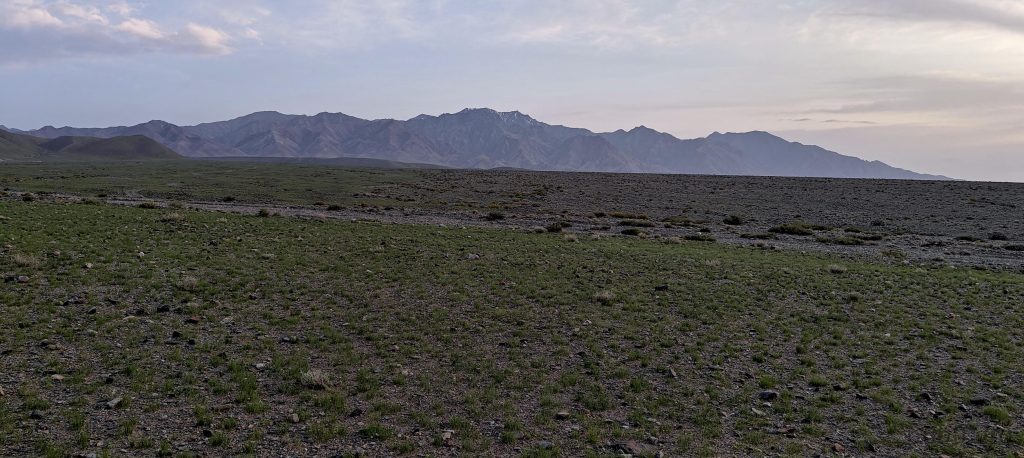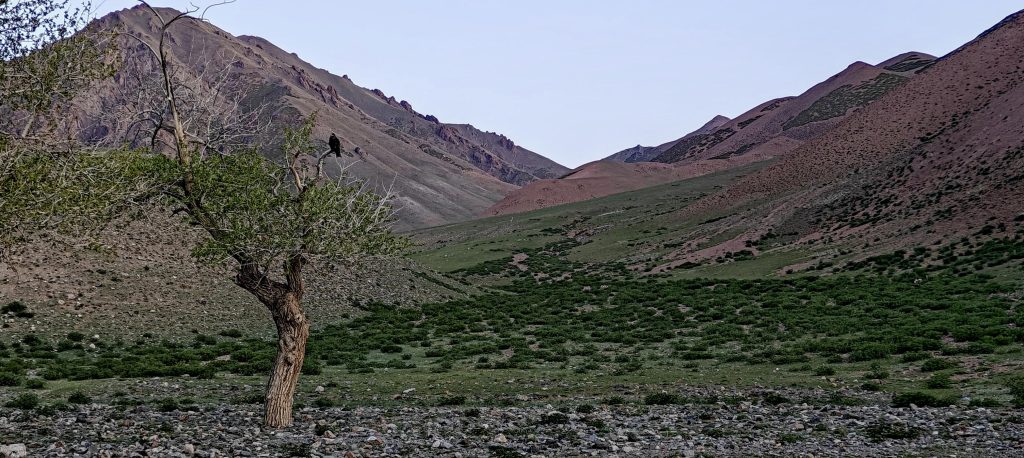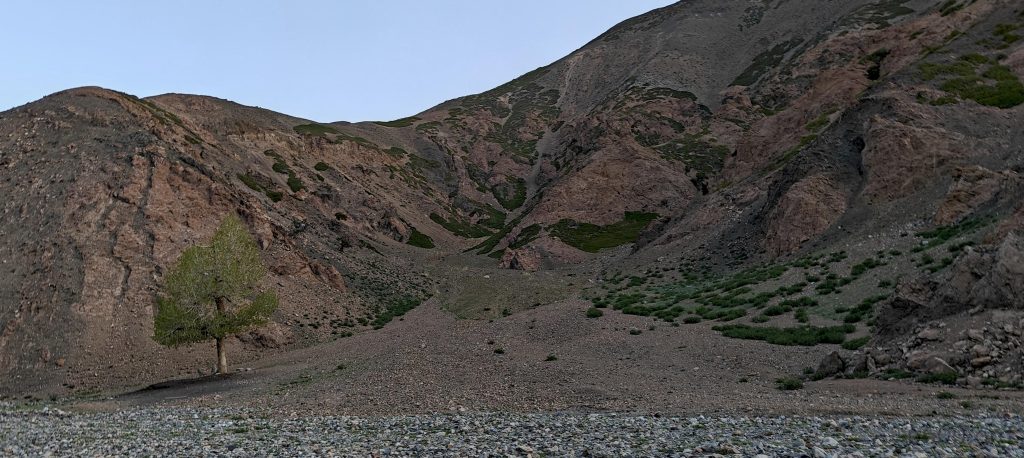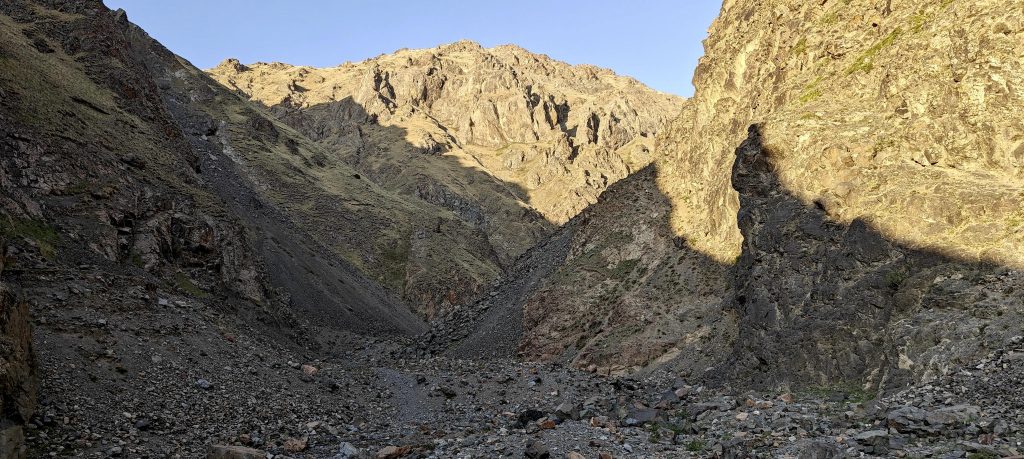 Early morning, a quick coffee in hand, and we're heading towards the summit. Everything looks promising; we've found a trail, and everything progresses as expected. Soon, we arrive at a shrine featuring a table and bones scattered in what seem like random positions. However, considering what we now know about a failed ascent from the east side, their placement might not be so random after all. Beyond this intriguing spot, the trail ends, and we attempt to follow the river bed.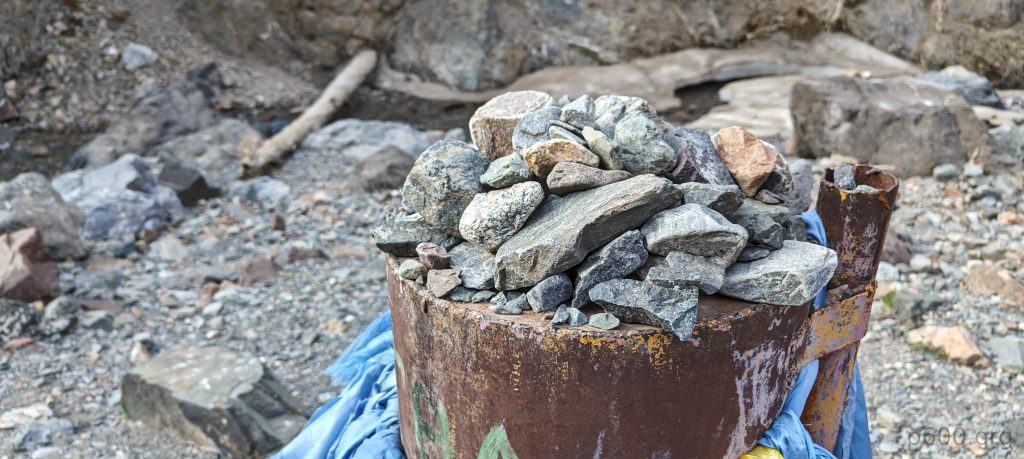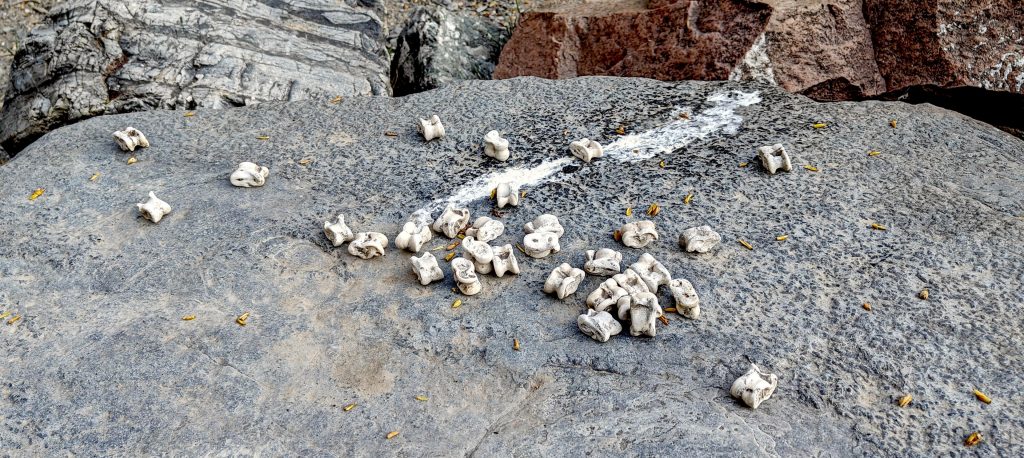 We cross a small patch of snow and ice covered river. Climbing a hundred meters up, we often lose the trail. Thats bad. Soon, our attention shifts to the other side of the gorge, then back to the riverbed, and then to our slope ahead. This pattern of searching continues, but it's clear we can't find a good path to the ridge. We spot the summit, which is still a considerable distance away—4.5 kilometers. It becomes evident that given the terrain, we won't reach it quickly. After one more survey of our surroundings, we decide to turn back.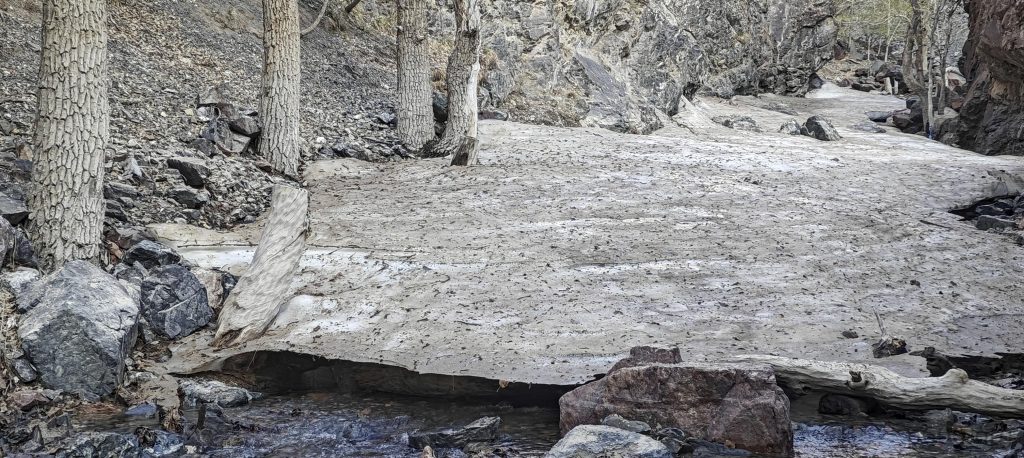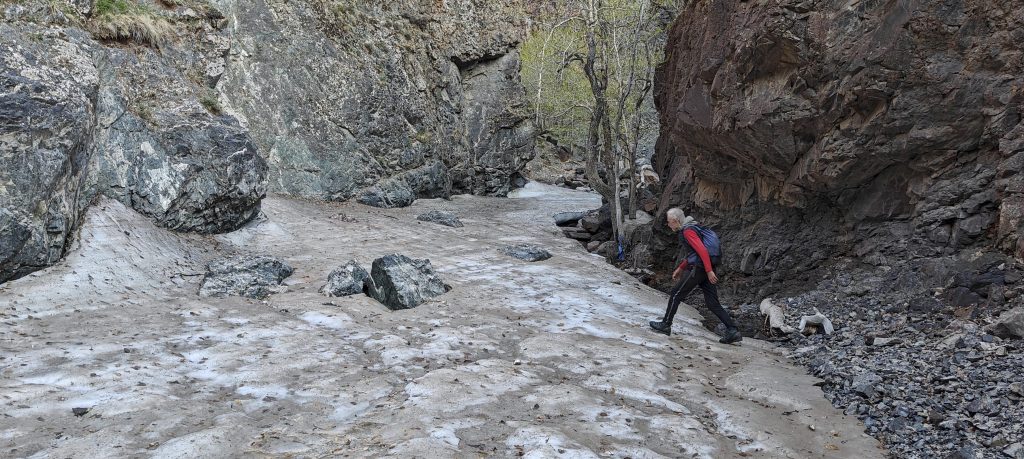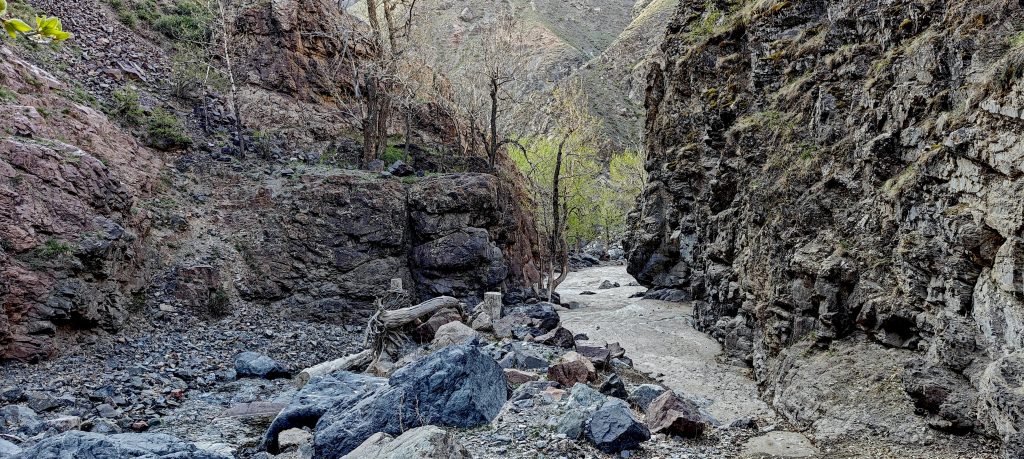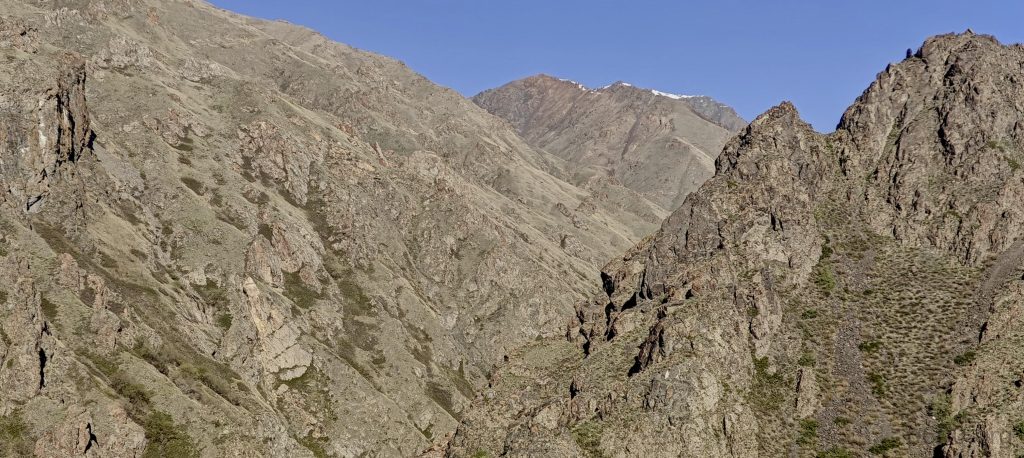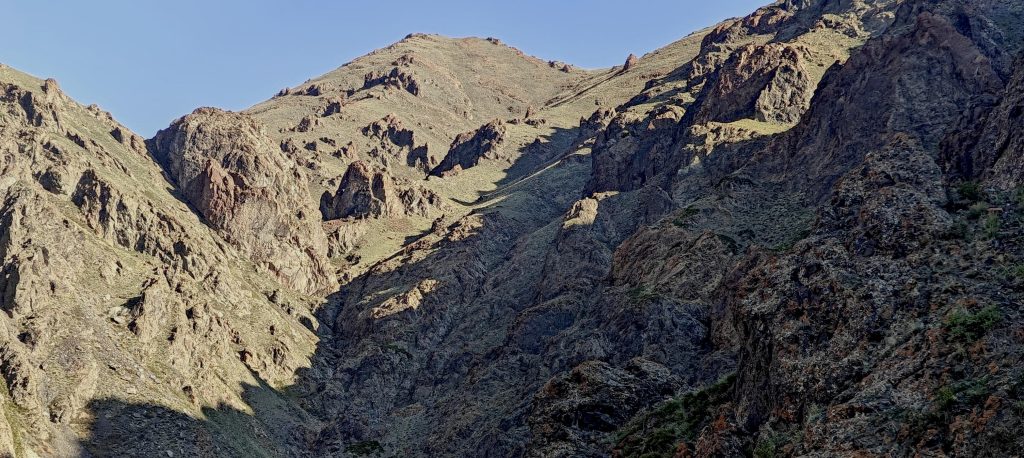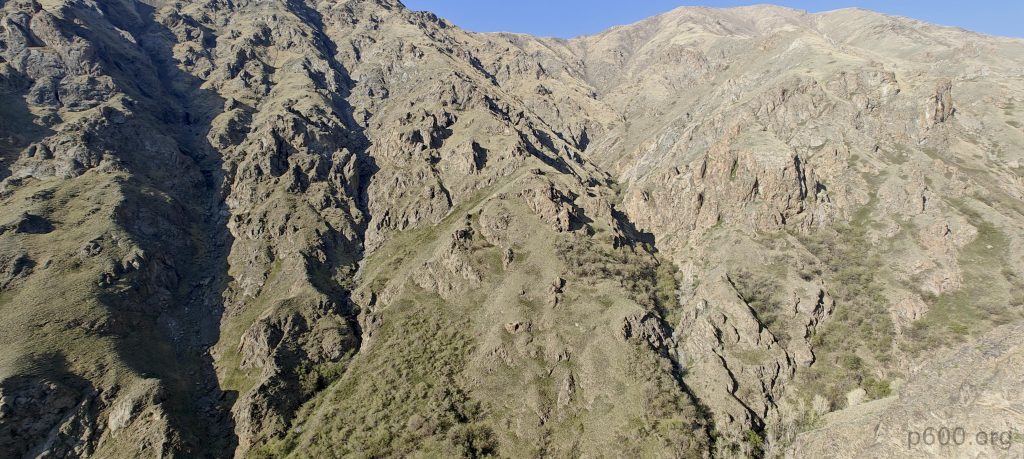 Our slope looks steep. Maybe if we go a bit lower, we can find an animal trail, but we'll likely lose it again soon. The slope on the opposite side of the gorge also appears steep; we doubt there's any kind of trail there. Walking along the river bed isn't an option because of the dense bushes. Going back and trying another slope doesn't seem viable either. So, we head back to the car without rushing, contemplating more overarching decisions: try again from another side or skip it entirely.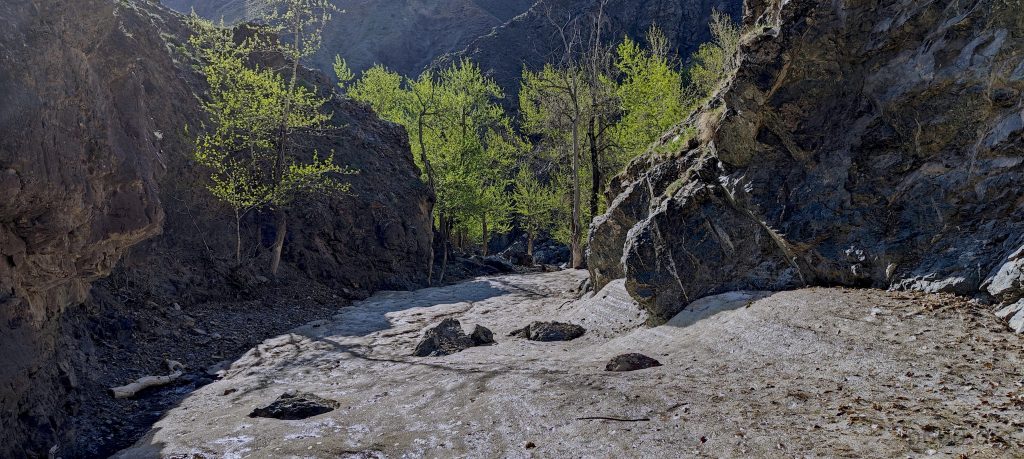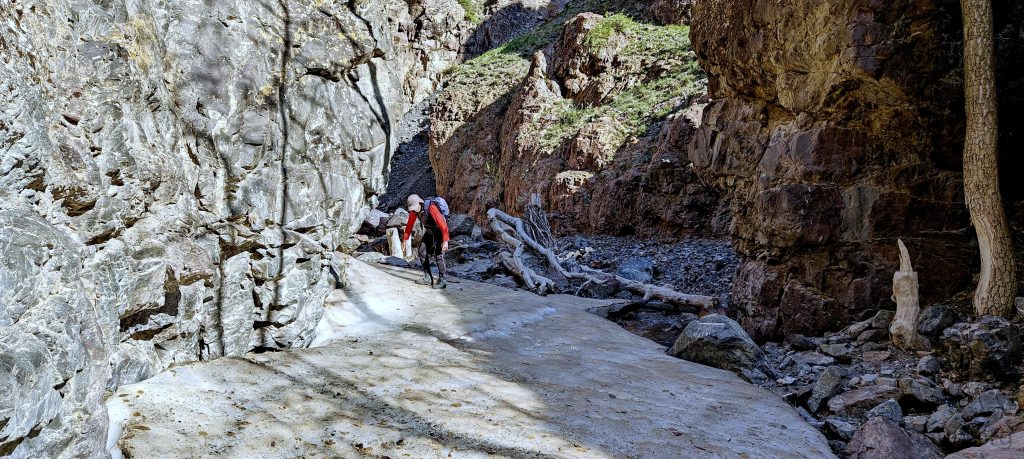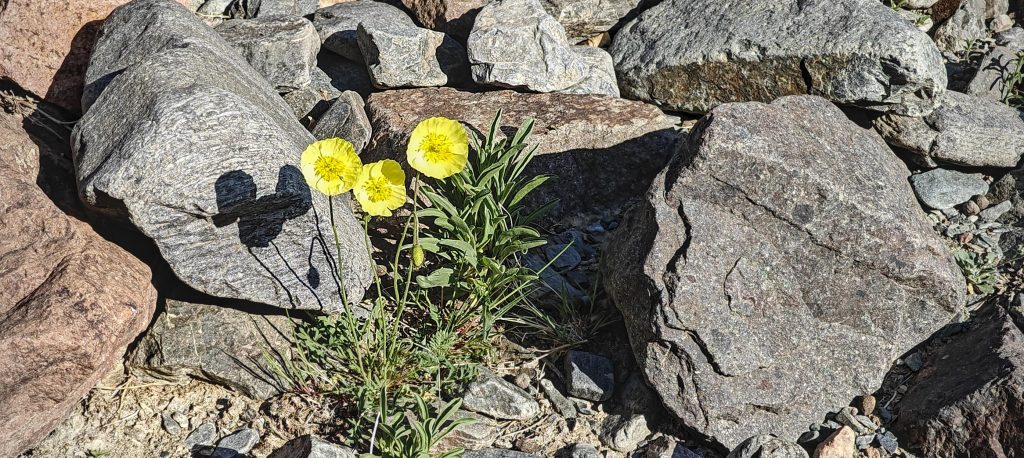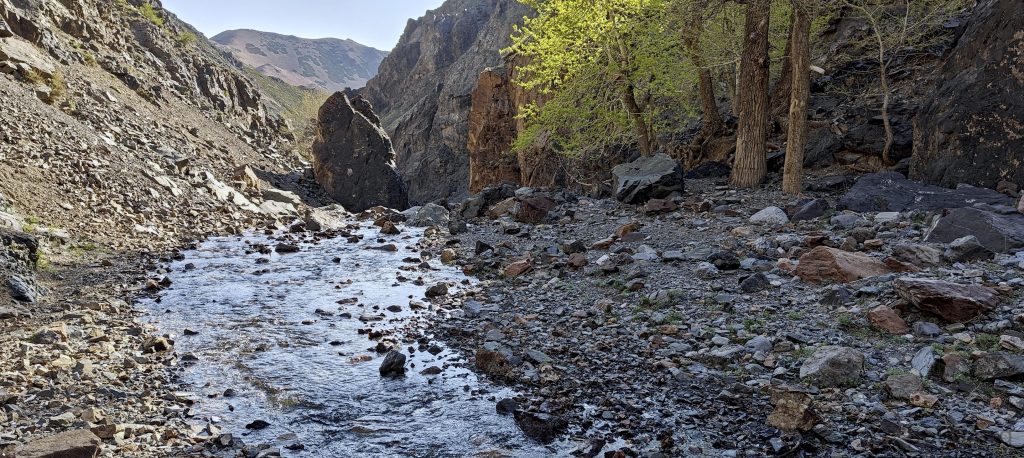 In the car, I check all available maps, and on the Gaja map, I spot a camp icon to the west of this peak. I hadn't seen this icon before because it's only visible at a specific zoom level. Anyway, I start investigating satellite images for the route and conclude that there's a very high probability we'll be able to drive all the way to the camp. That's how one can resurrect hope very quickly.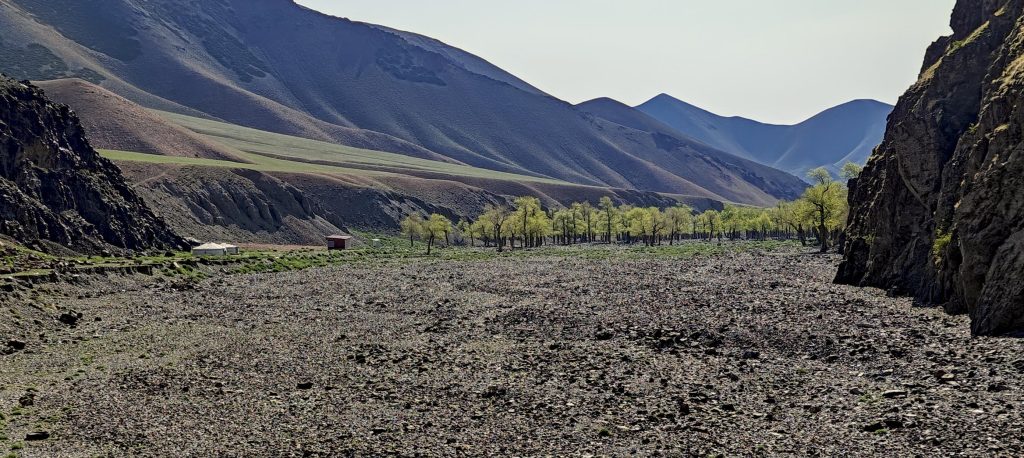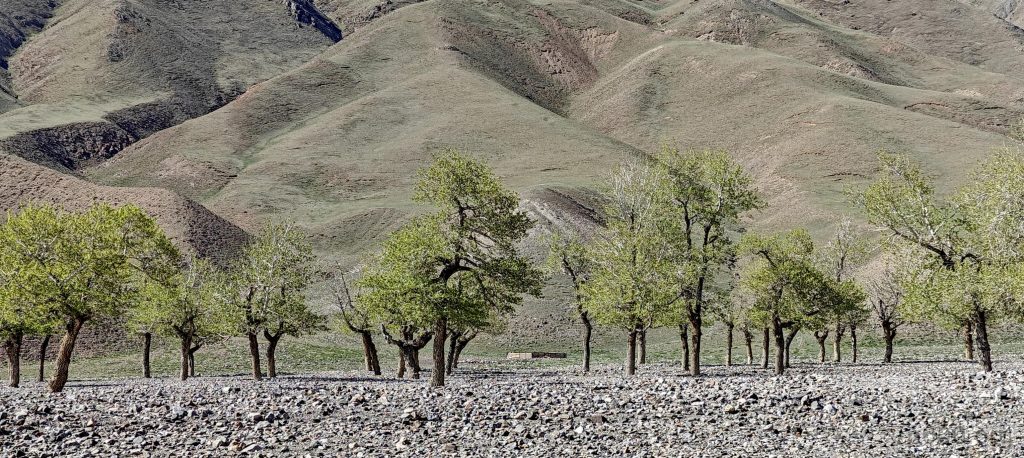 Armed with a plan, unwavering belief, and a strong motivation to attempt the summit from another side, a new challenge emerges. Traveling on major roads entails covering hundreds of kilometers, potentially consuming an additional day. As I reevaluate satellite images, dozens of waypoints are added, each linked to various car tracks. Thankfully, it remains early in the morning, affording us the entire day for driving experiments.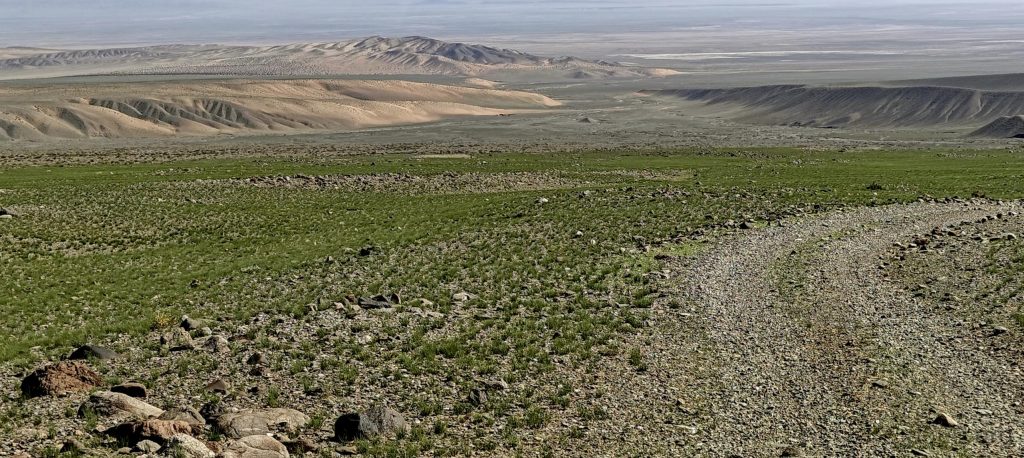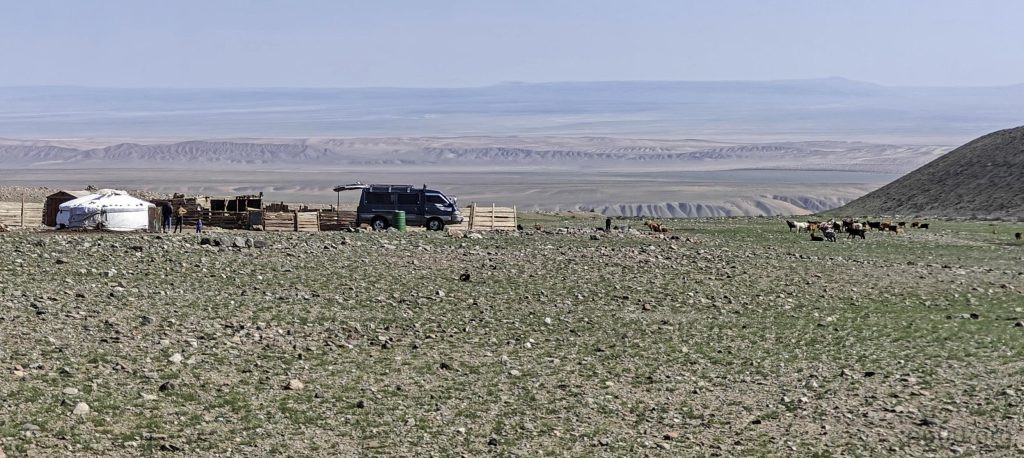 After completing a challenging off-road journey of one hundred forty kilometers and traversing another twenty kilometers along the riverbed, we park the car at the camp, just a few kilometers from the summit and less than ten kilometers from our morning trailhead. What a successful day! Tomorrow morning, we will make another attempt to climb Myangan Yamaat