Yesterday, we attempted to reach the Myangan Yamaat peak from the east but failed, as detailed in the previous account. There is no such thing as bad that does not lead to good. Upon retracing our steps, we discovered something promising: on one of the maps, we spotted a camp 3.5 km west of the summit. Even more encouraging, clear car tracks leading to the camp were visible on satellite images. While two findings do not guarantee success, they kindled strong hope within us. We assumed the road would be in good condition, and we assumed we would drive far enough. This time, those assumptions proved to be correct.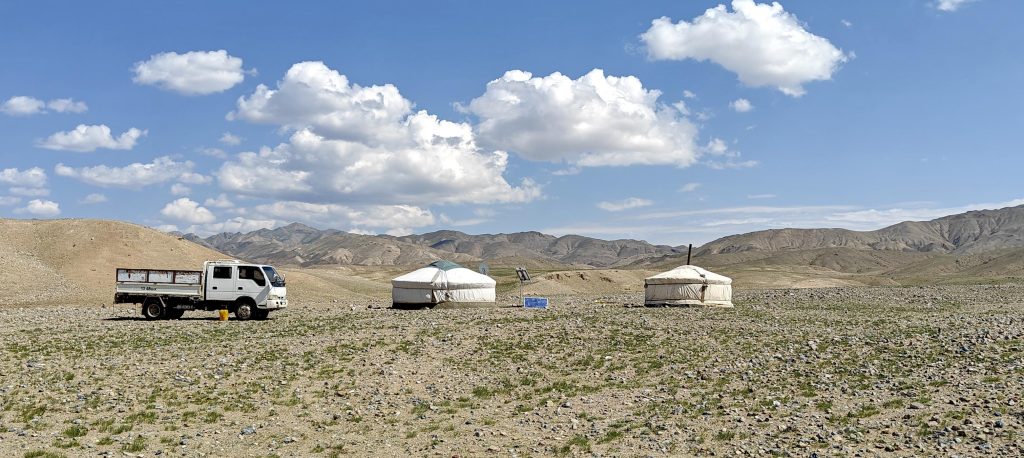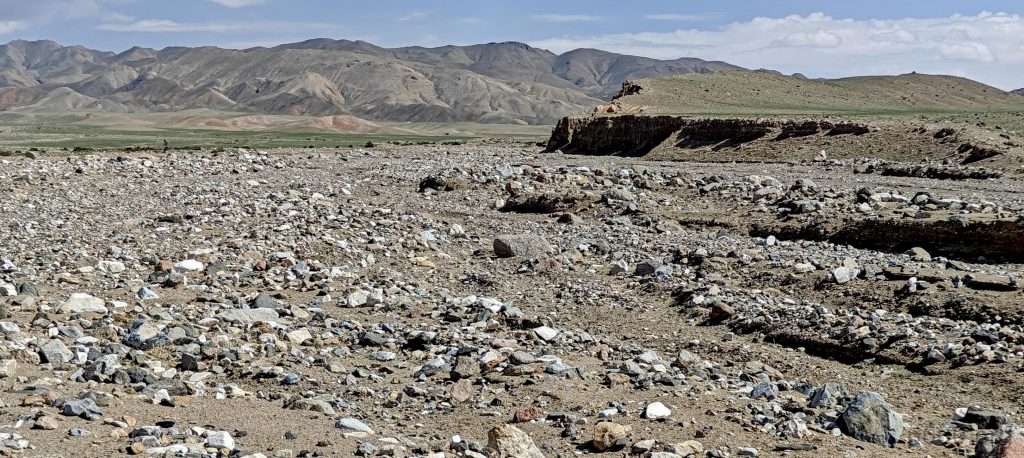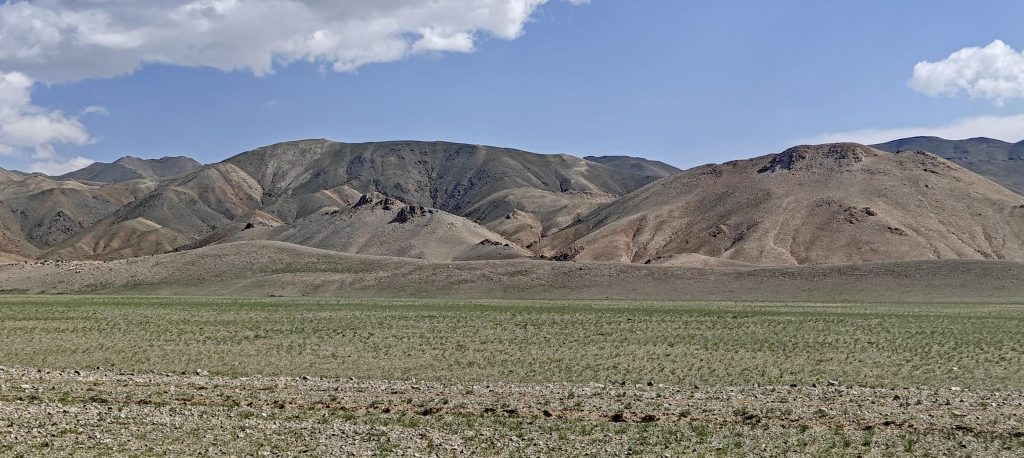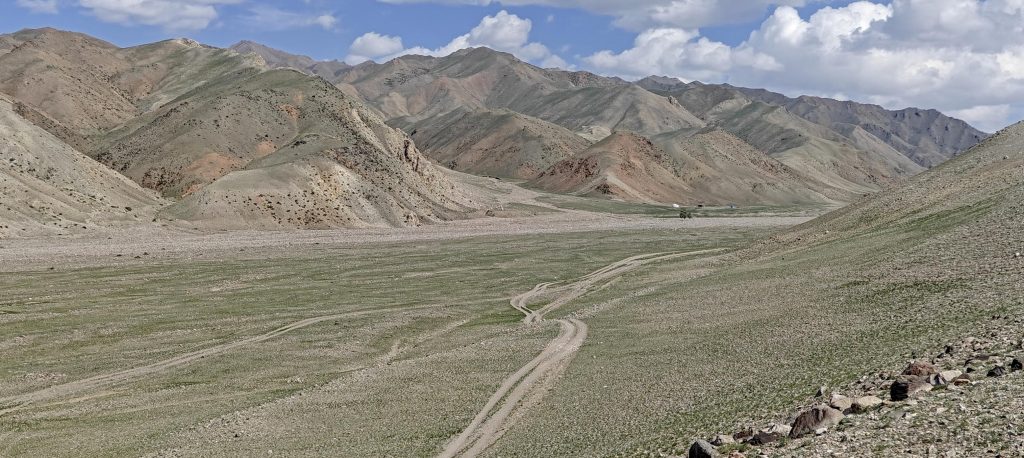 We drive 140 km around the montain, then through the riverbed on a reasonably good road, by 'good road,' I mean car tracks suitable for a 4WD vehicle. After covering a dozen kilometers, we reach the end of the drivable road. There are a few camping options, and we opt for a nice grassy field next to one of the slopes. The surroundings offer beautiful views, and from a few vantage points, the summit becomes visible. This is crucial as we notice very little snow at the top. The following morning, we decide to leave our crampons and ice axe in the car.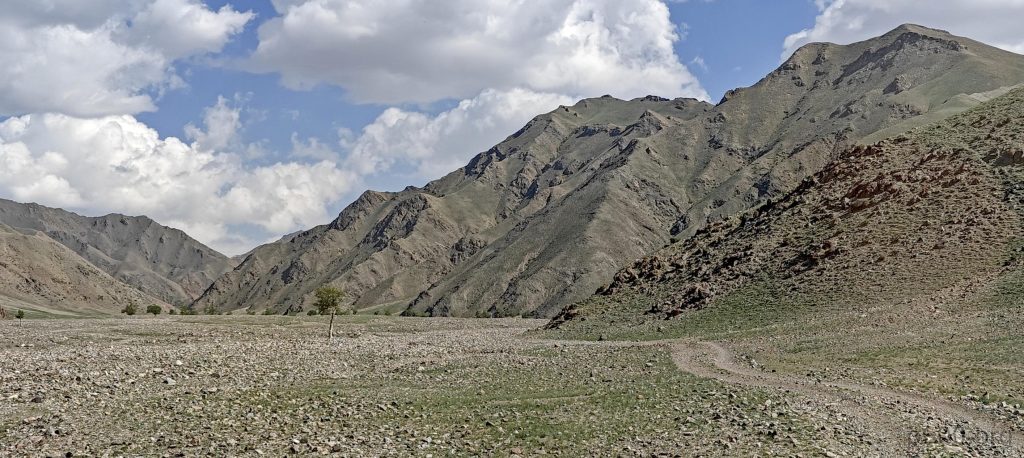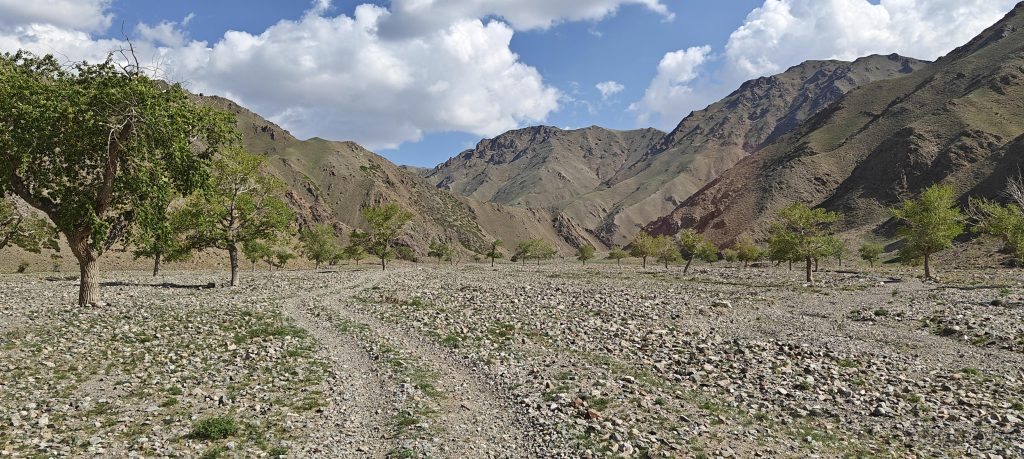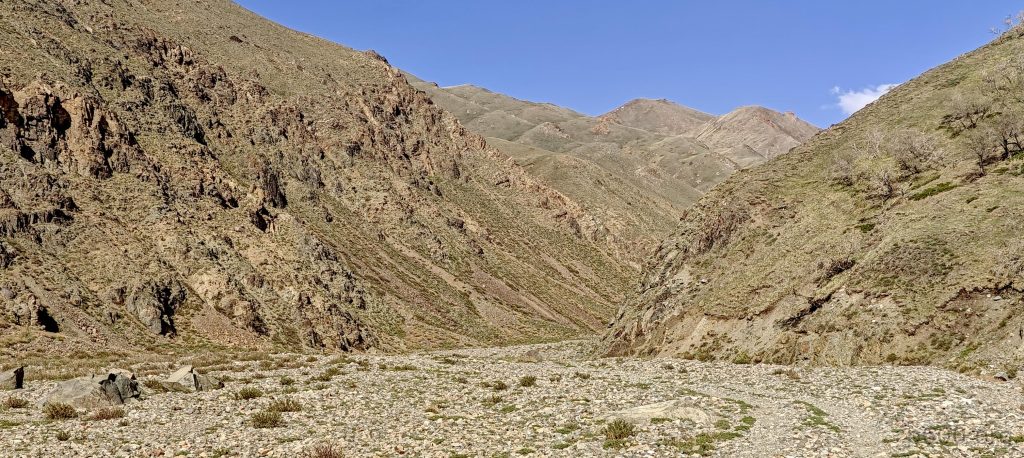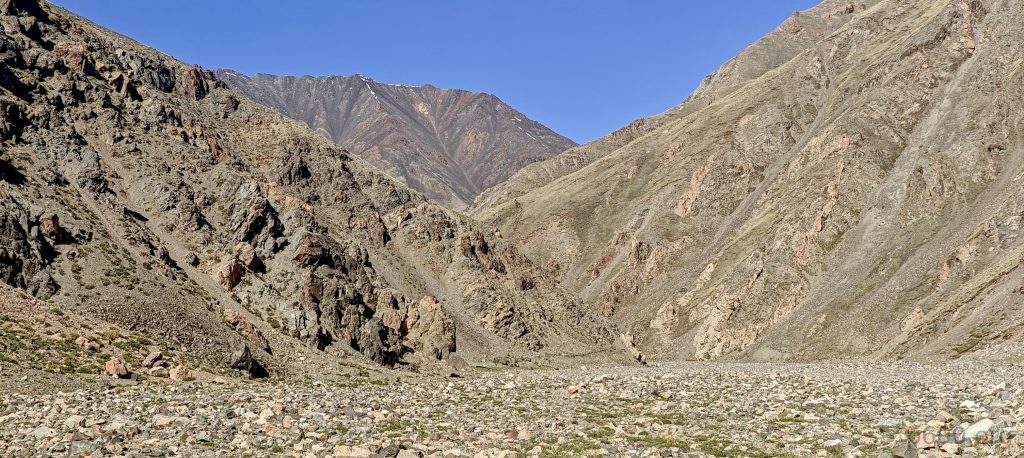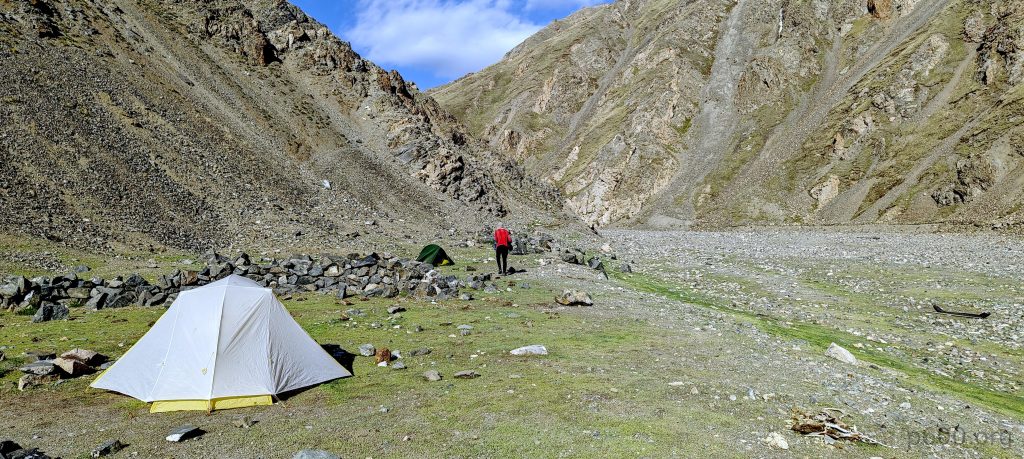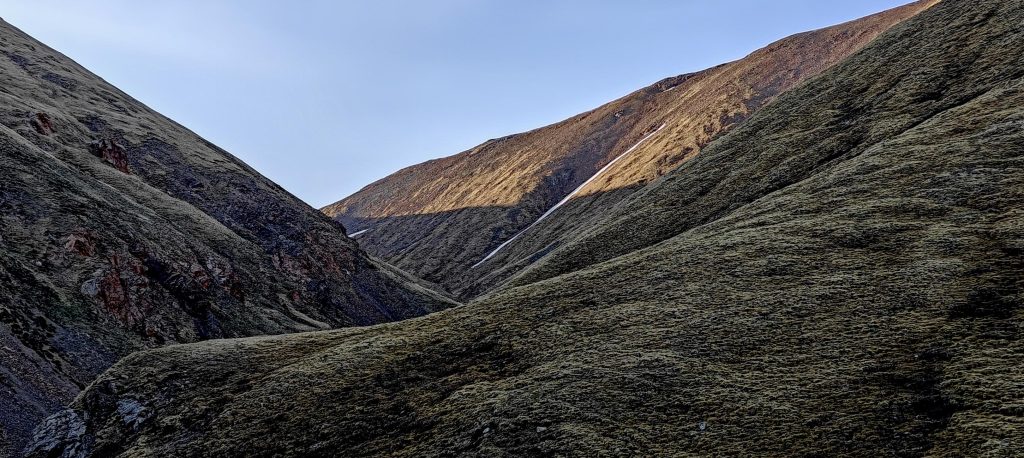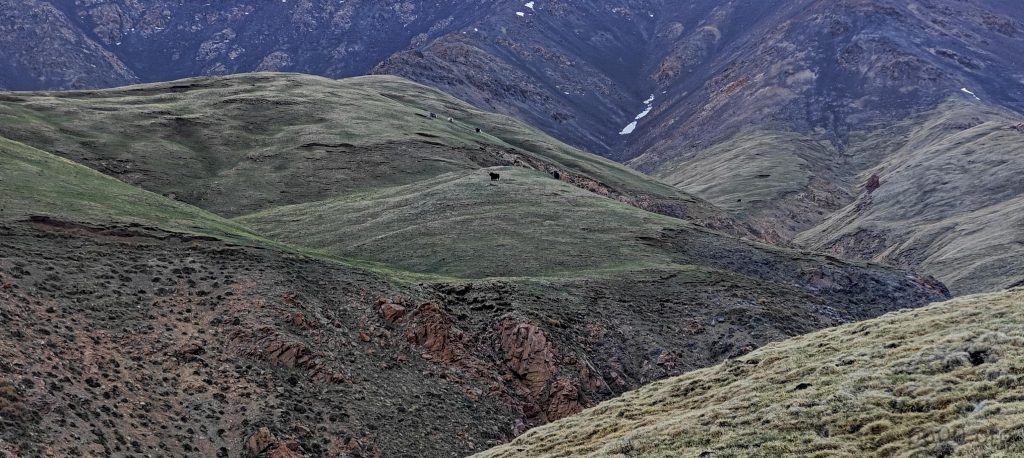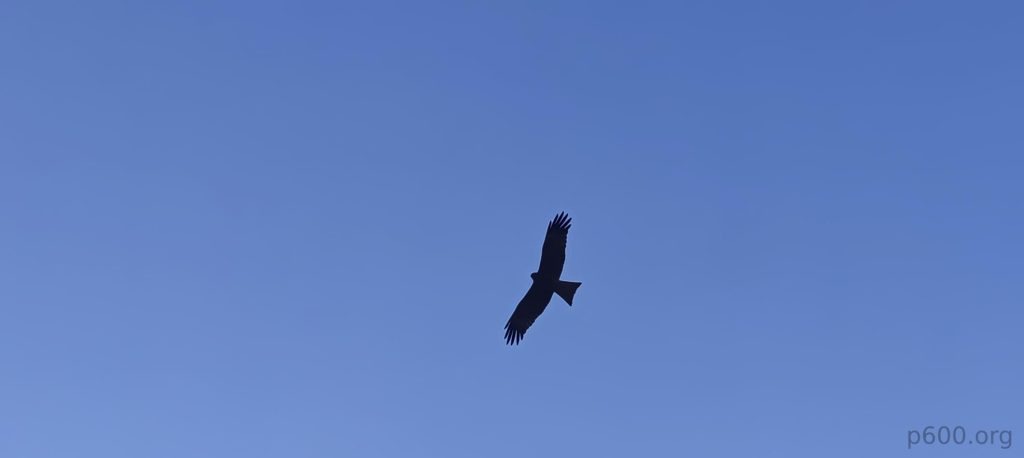 With the first rays of the sun, we have a quick breakfast and set out on our second attempt to reach the summit. Most of the path leads through a gradual riverbed with an easy surface, nothing complicated. Towards the end of the valley, there's a slightly steeper climb to the slope, and from there, we reach the ridge. From this point, a beautiful panorama opens up. We can see our path, our route from yesterday, as well as other ridges and valleys.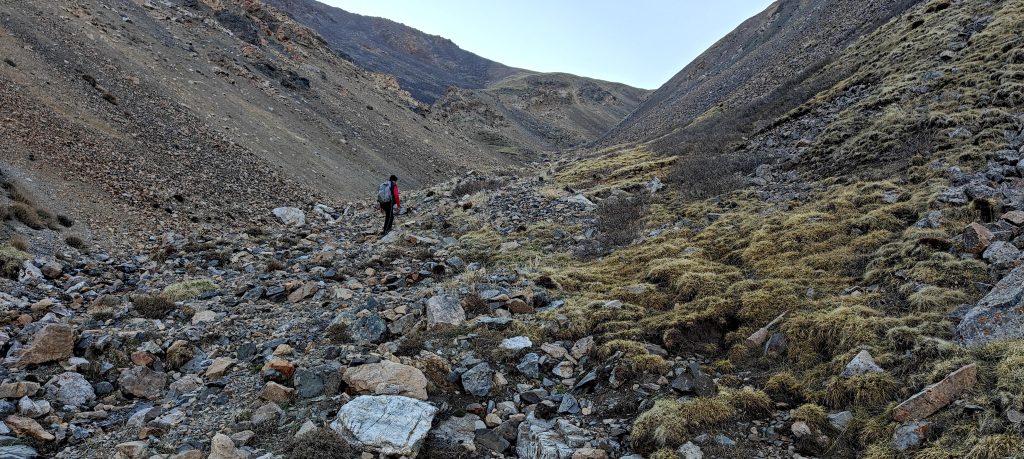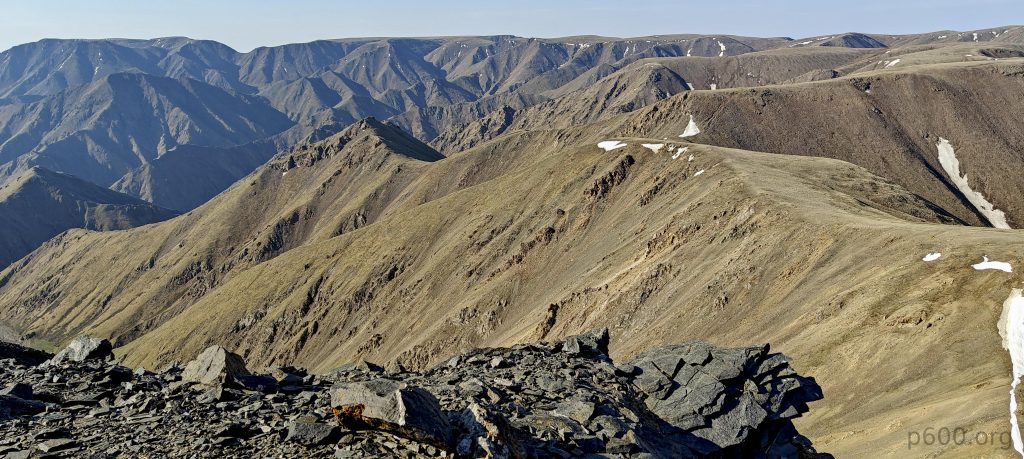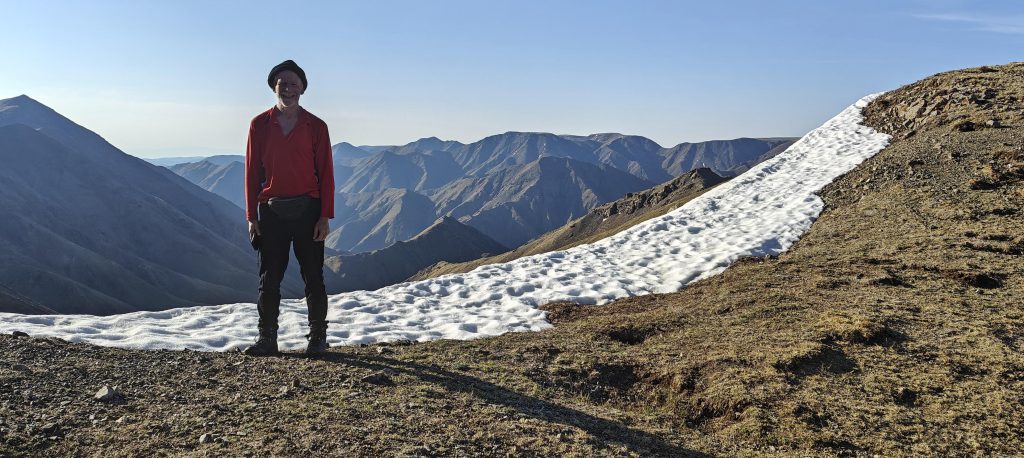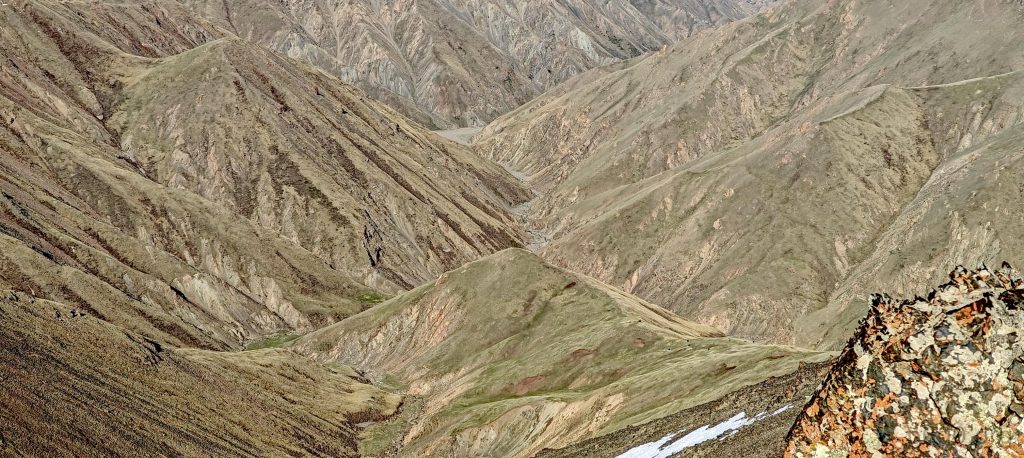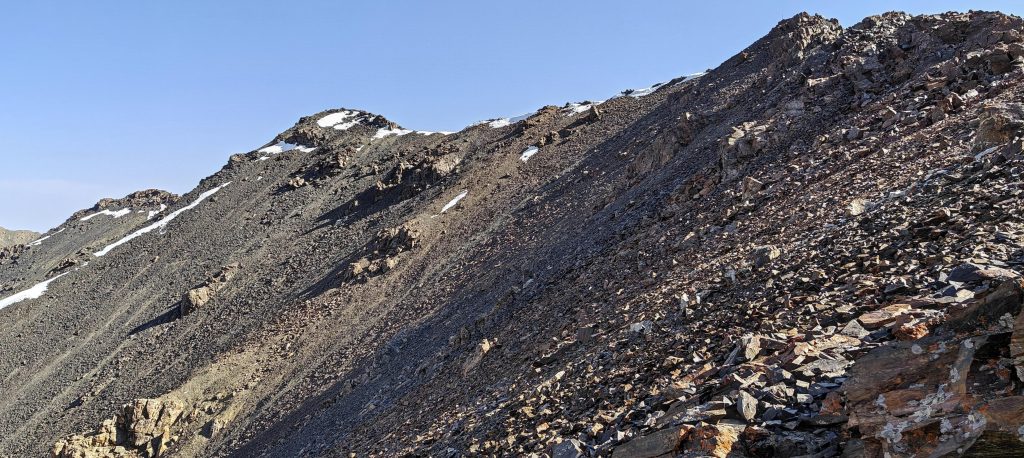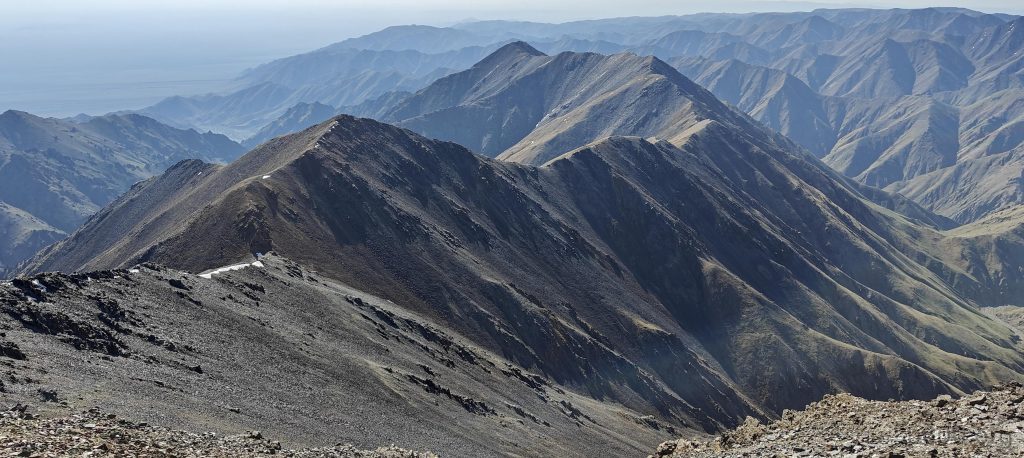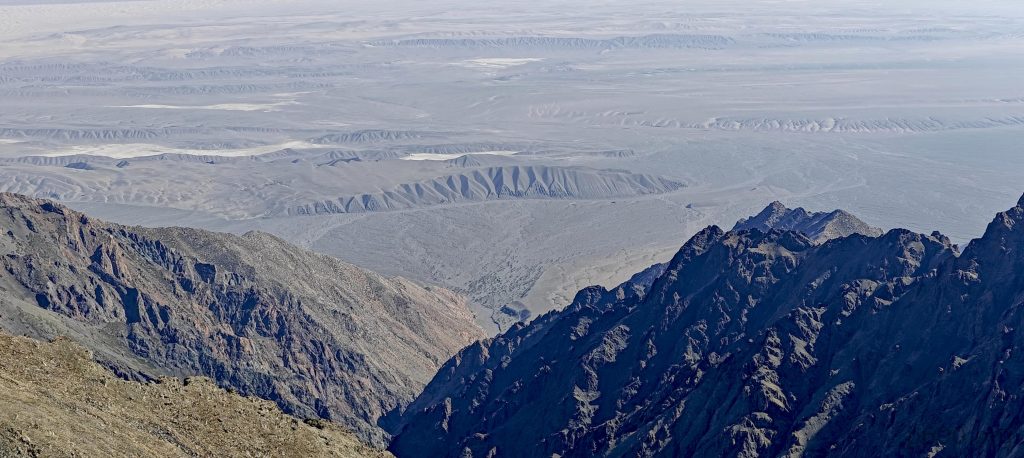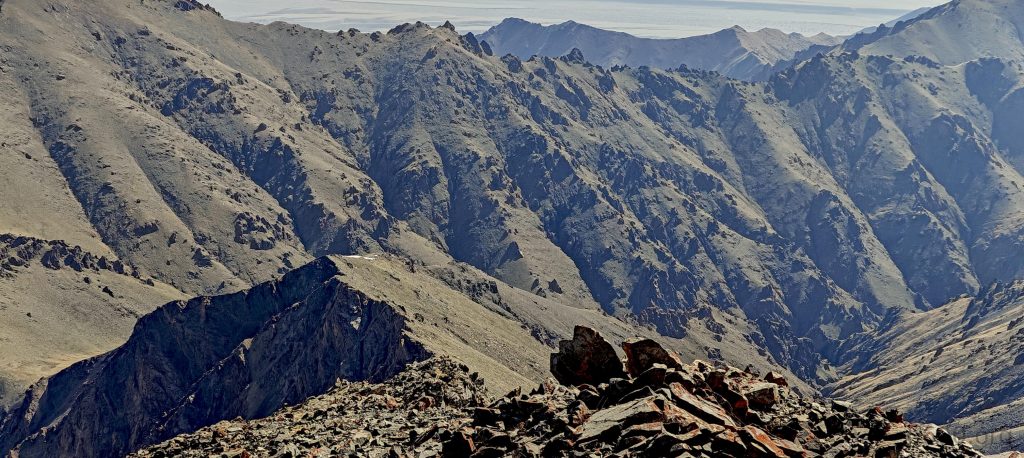 At the ridge, we see a clear path to the summit, and it looks promising. As expected, there's very little snow, so there's no need for crampons or ice axes. The terrain is easy, and we're quite confident that in a few minutes, we will be on the summit. We make a brief stop at the lower southeast summit. Rob checks with a handlevel, confirming that the northwest summit is higher.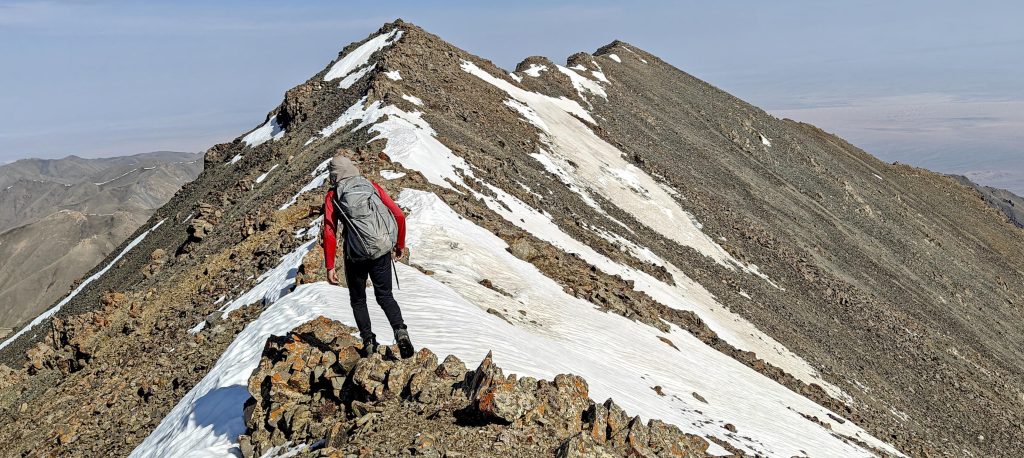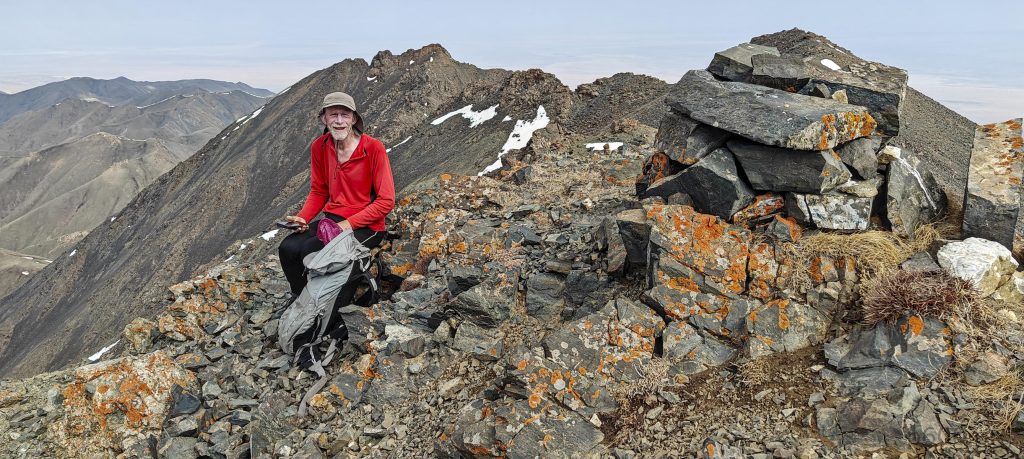 Cairns mark both of the summits, and the vistas from the peak are exceptional. We have the ability to observe the ridges from the east side where we made our previous attempt to ascend yesterday. While it appears achievable, it would certainly involve more time and a more intricate route. Following a brief pause at the summit, we commence our descent along the identical route.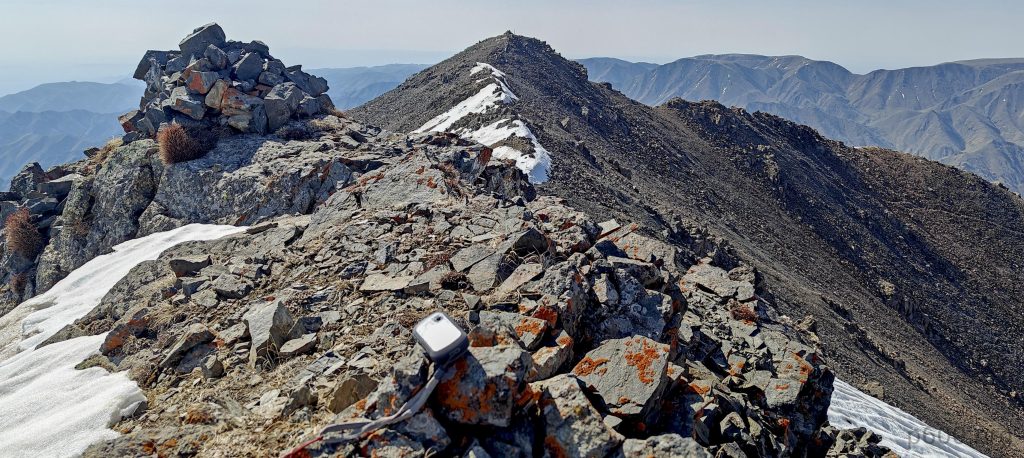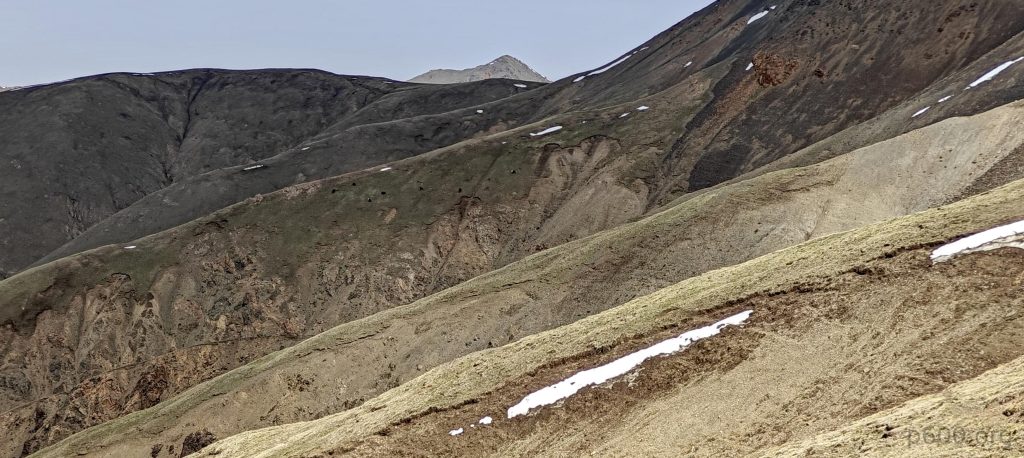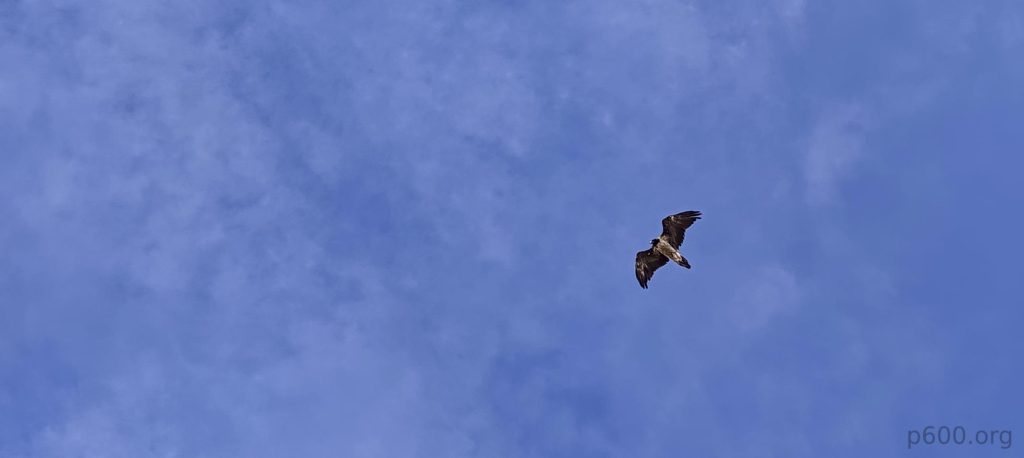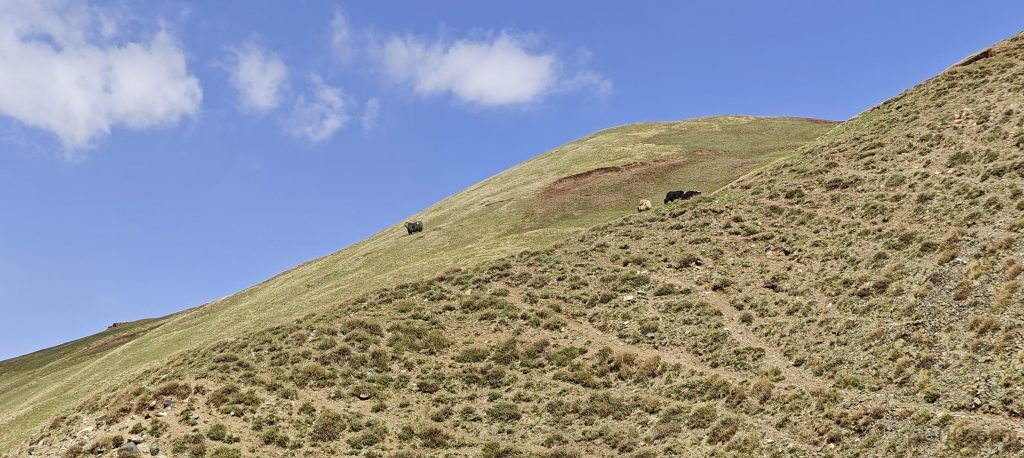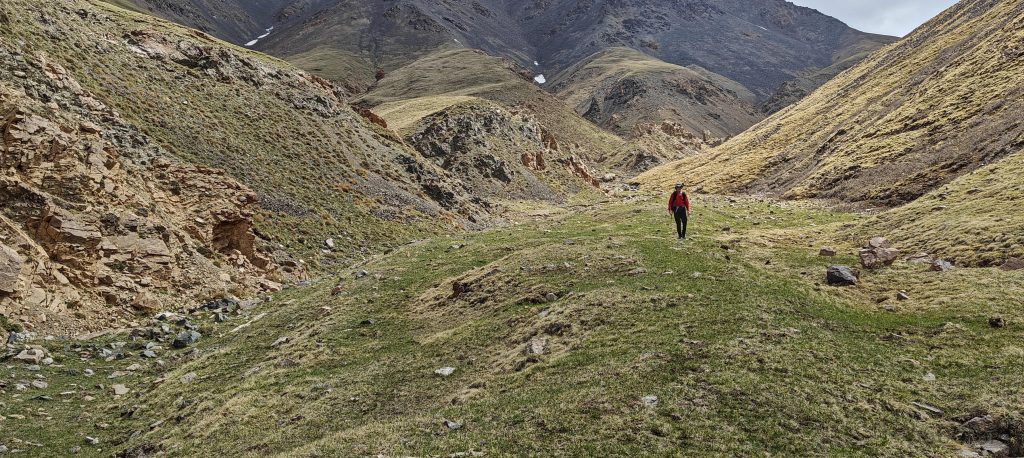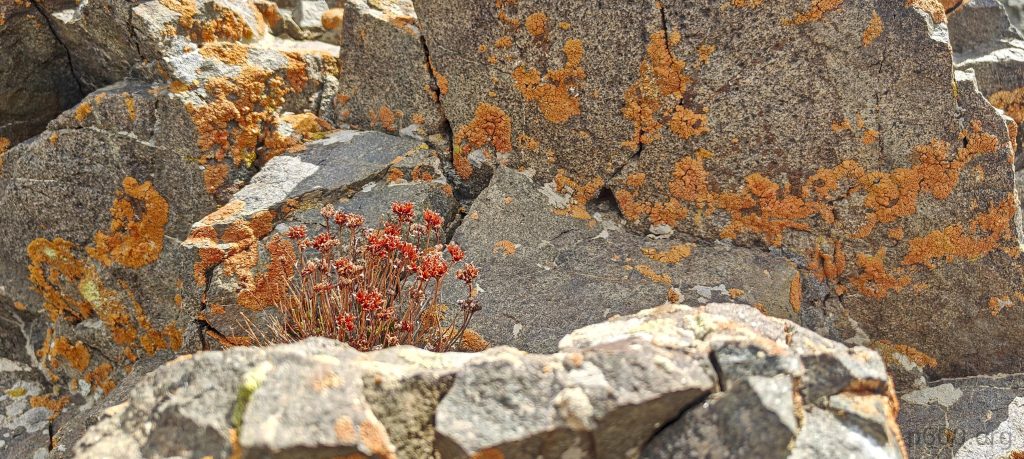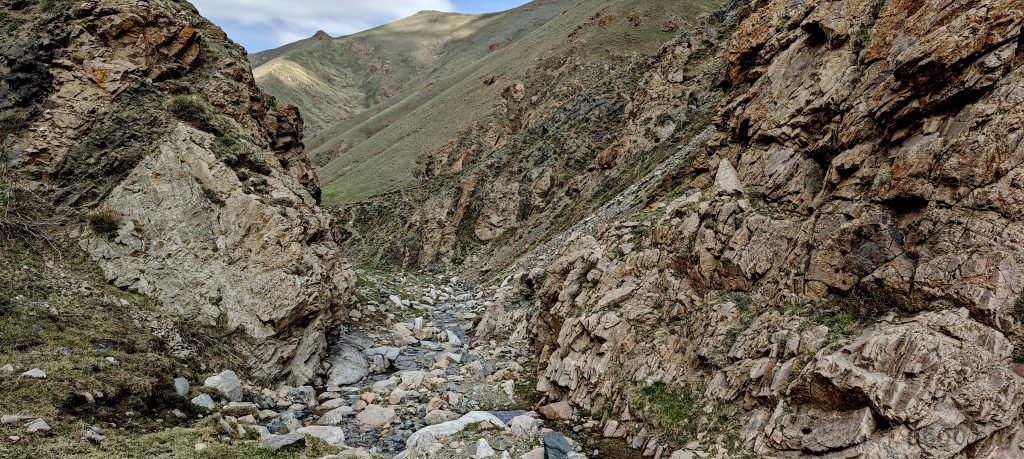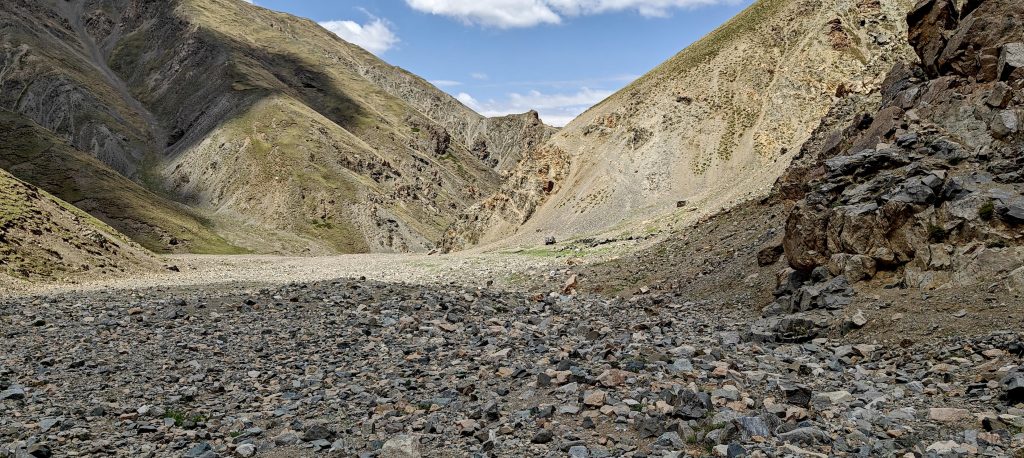 Two ultra peaks in Mongolia already climbed. Of course, we expect to climb more, but we had so many unknowns and doubts before the trip. The failed attempt yesterday also contributed to our fears. But two peaks are already a good result, confirming that reaching summits is possible. We are heading towards Tergun Bogd.