The drive is long but never dull, especially when you're playing 'Name That Peak!' along the way. Ich-Tevsh-Ula? Sounds like a spell, but it's one of the peaks. Despite its tongue-twisting name, it's at least a P200. But who's counting? Oh, we were. After the climb, we proudly stamped it as P202.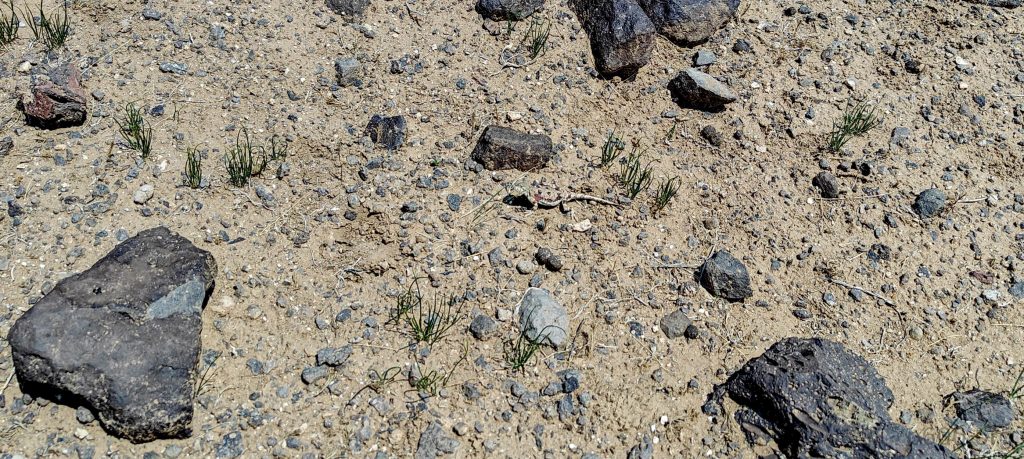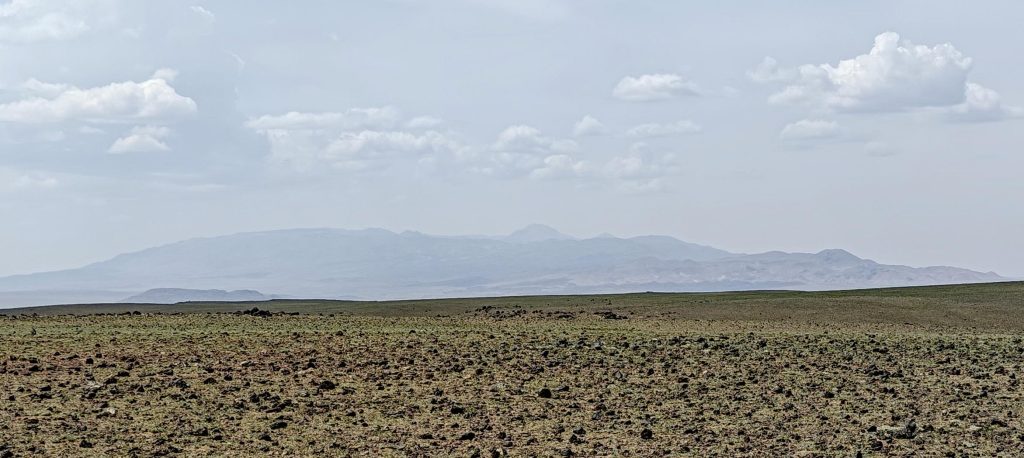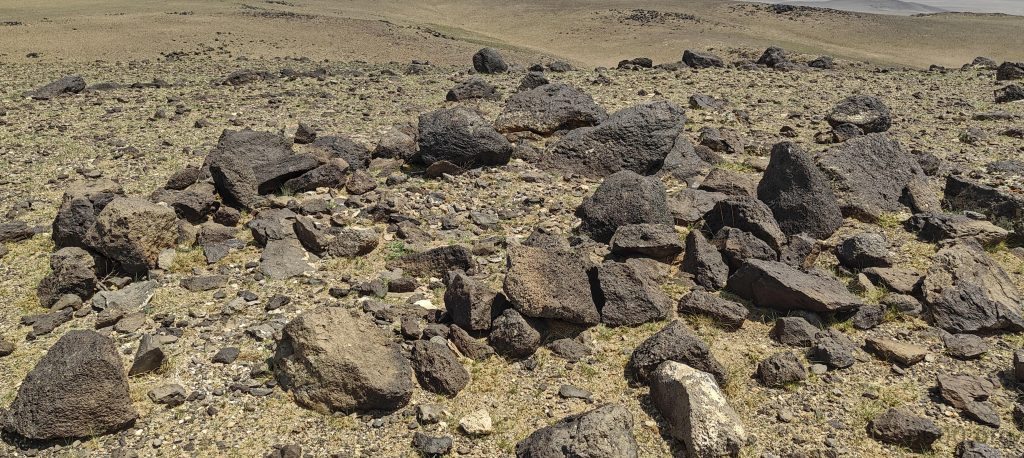 Likely, with a bit of effort or better terrain analysis, we could find a way to drive all the way to the top. However, so much effort is not needed, because there is a clear trail in a small gully, and soon we are on the summit plateau. Immediately, we spot three contenders. Rob, with a hand level, quickly identifies the highest one, which is the most remote in the North. Of course, how else would it be? Anyway, it takes no more than five minutes to get there. The summit isn't marked, but a few messy stones create an imaginary marker.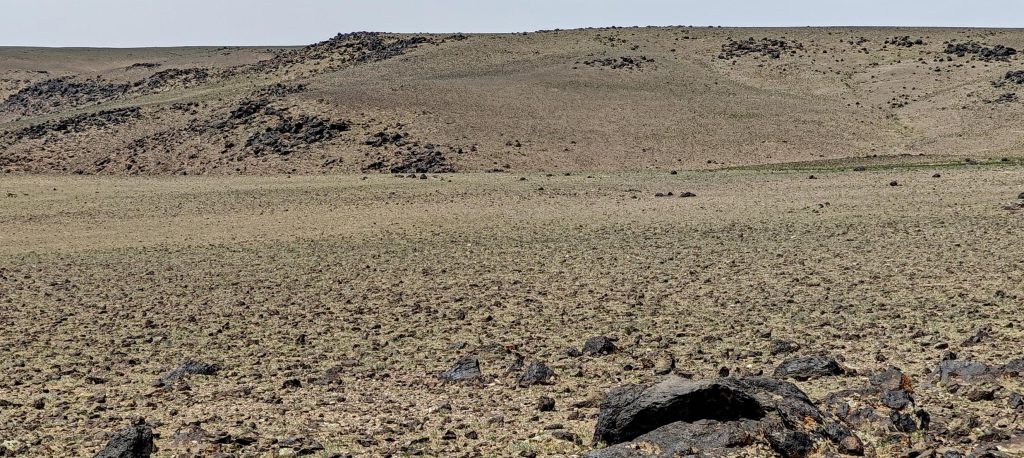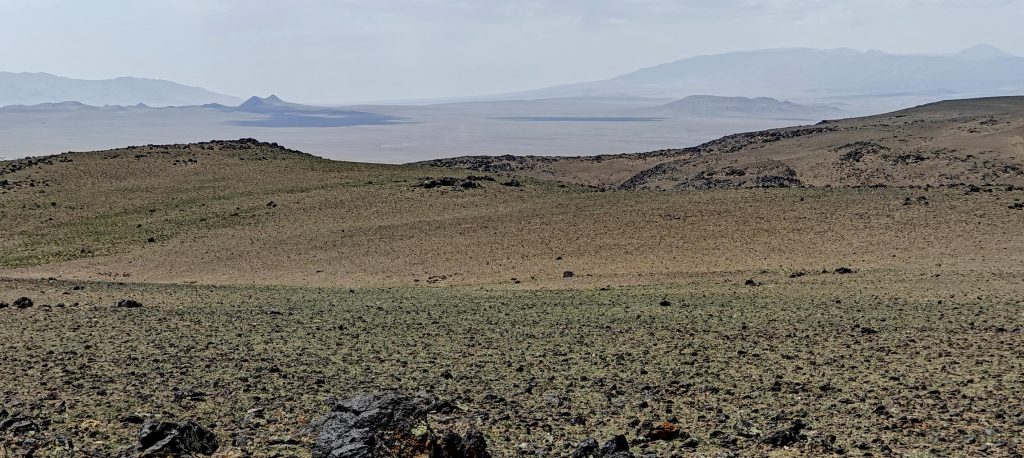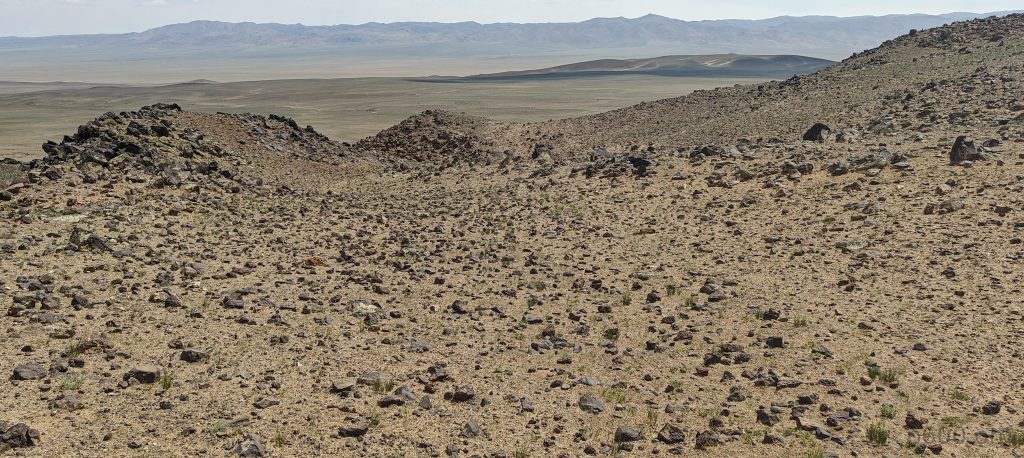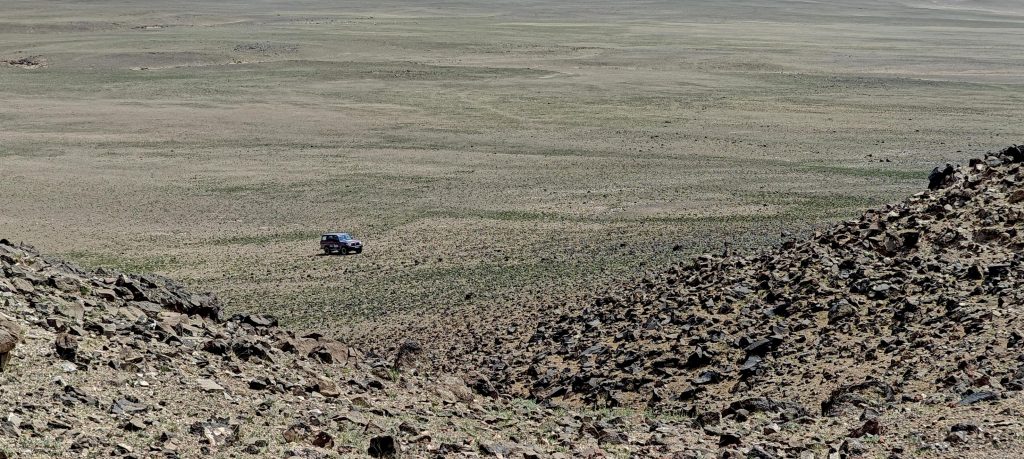 An hour later, we return to the car and continue driving towards Ultra Mountain – Myangan Yamaat.