We start in Said's home valley, in the village of Arousse. Said, his brother, and a helper with two mules, Rockinstraw and myself, all walk up a rough road next to a river. The road is rising gradually and passing through a few farms. The valley turns into a canyon, and at some point we turn onto a trail heading southwest.
Day 1. Begin at Arousse village at 1915m, then 1020m 16.5km 8h15 climb to Refuge Tarkddite at 2935m. This is including detour to Aghouri summit and a few hundred meter re-ascend.
Day 2. Night 1136m 10.5 km 4h30 climb to summit at 4071m. Then 2156m 18,5km 7h00 descent to Arousse village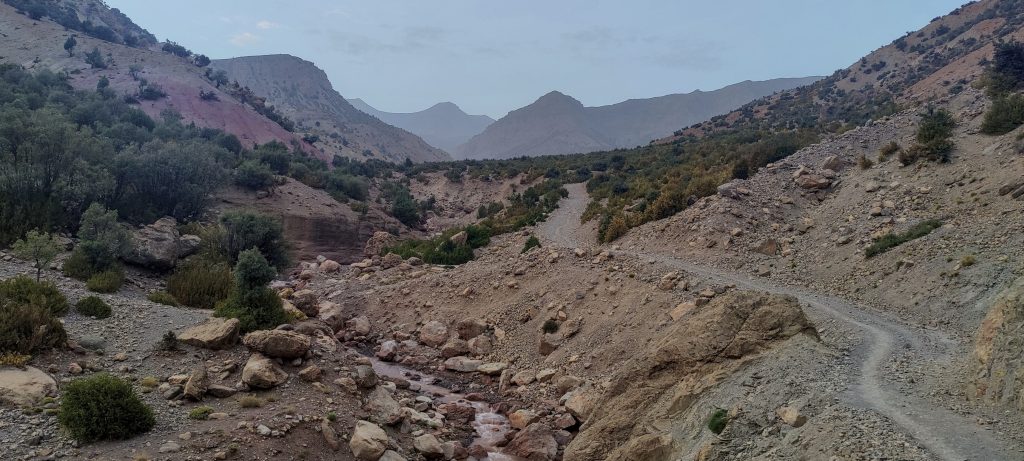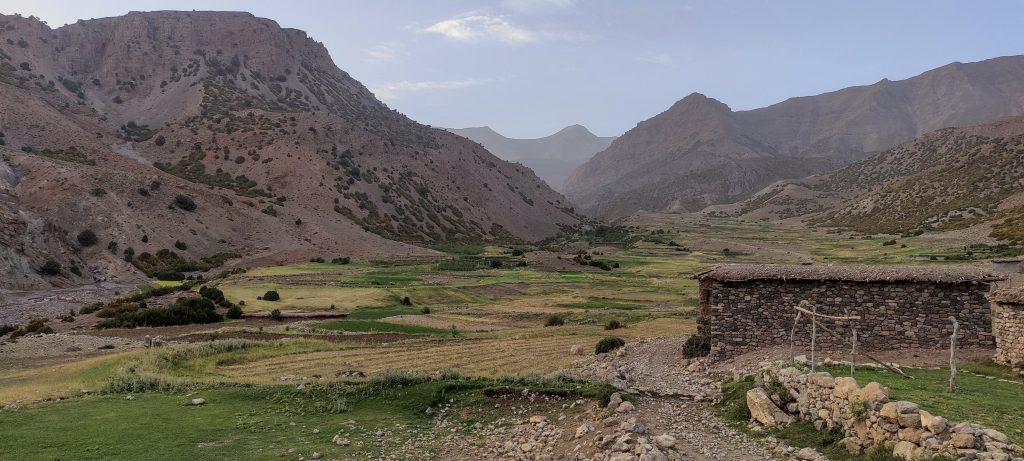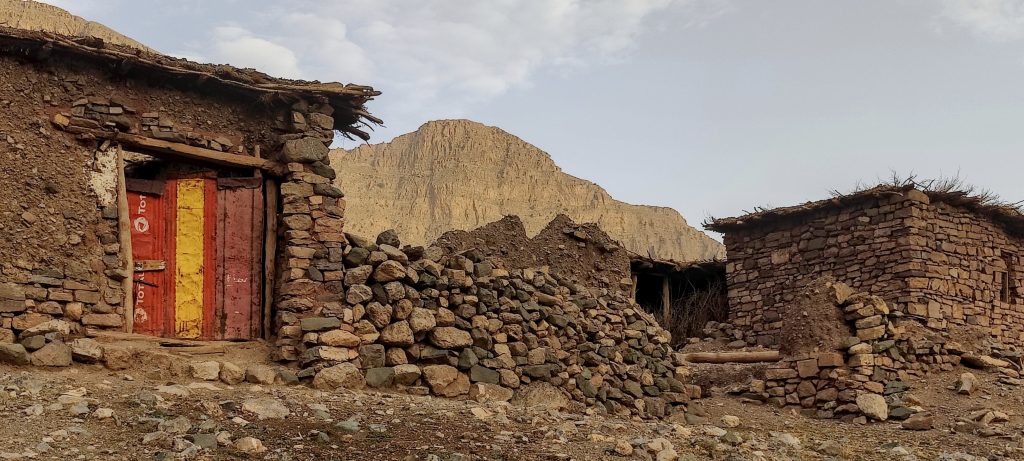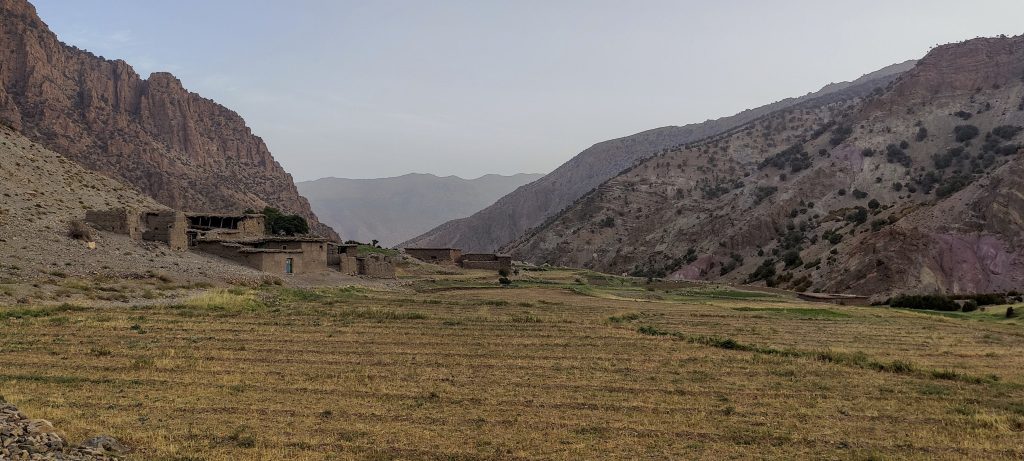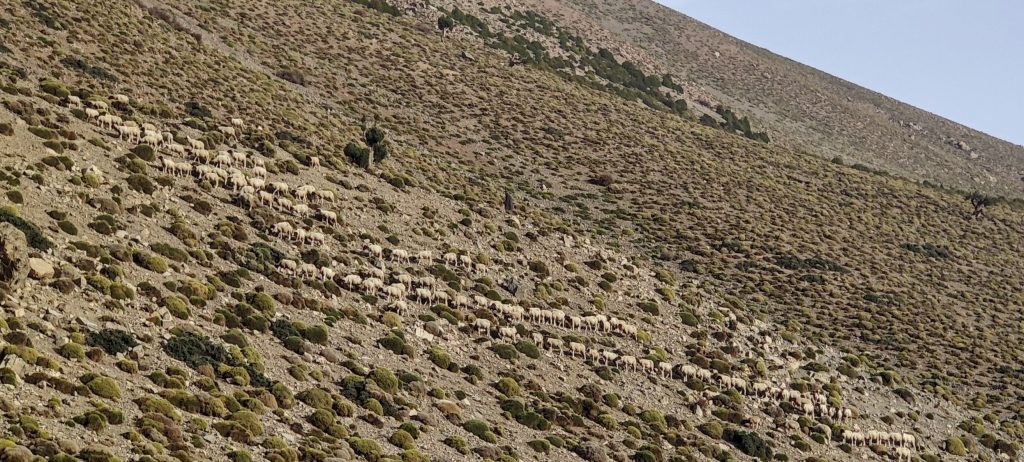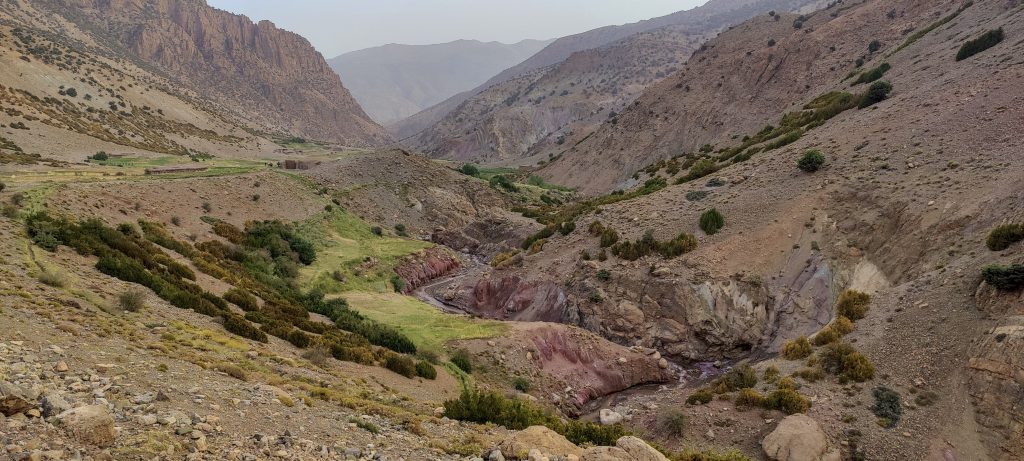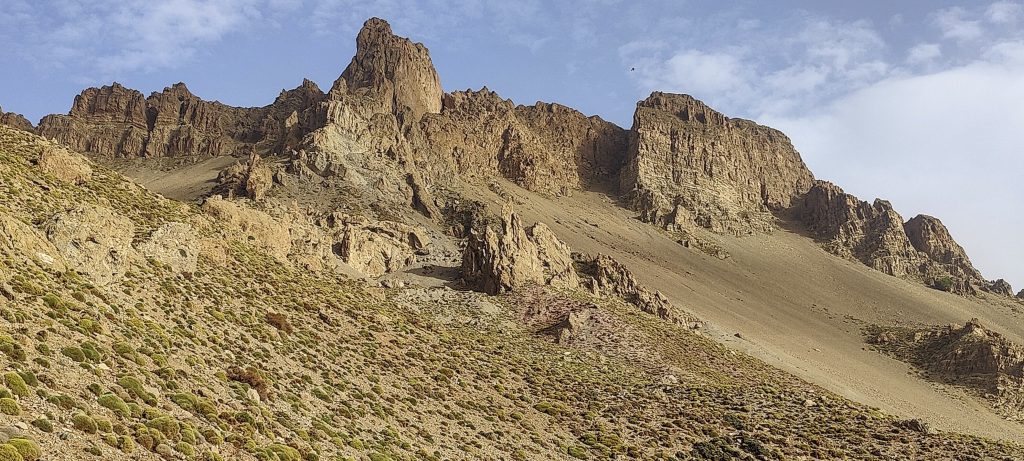 We soon reach the ridge of mount Aghouri. We have to cross it, which means going up and down a few hundred meters. Not far from the pass, I realise that I have enough time to visit the summit of Aghouri, which is a P600 and has no Peakbagger records so far. My motivation is high, so after a small discussion with Said, the two of us leave everyone to head towards the hut and climb towards the summit.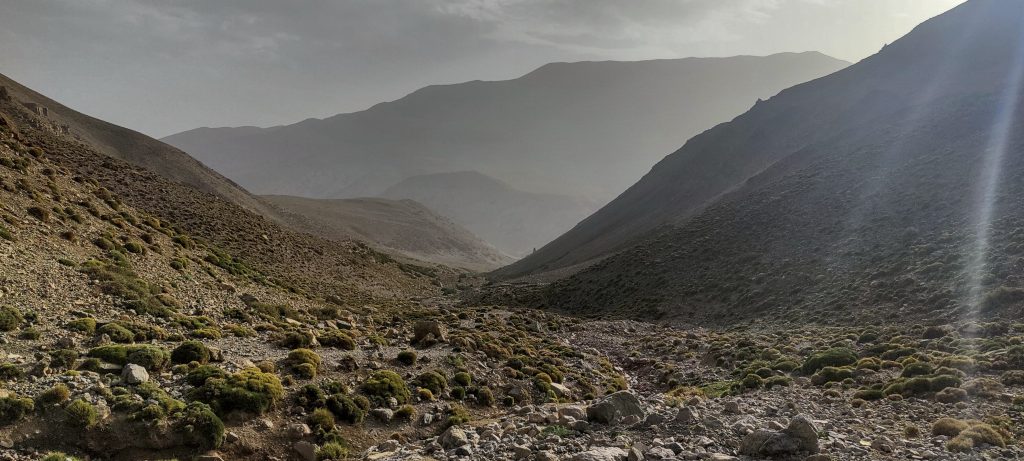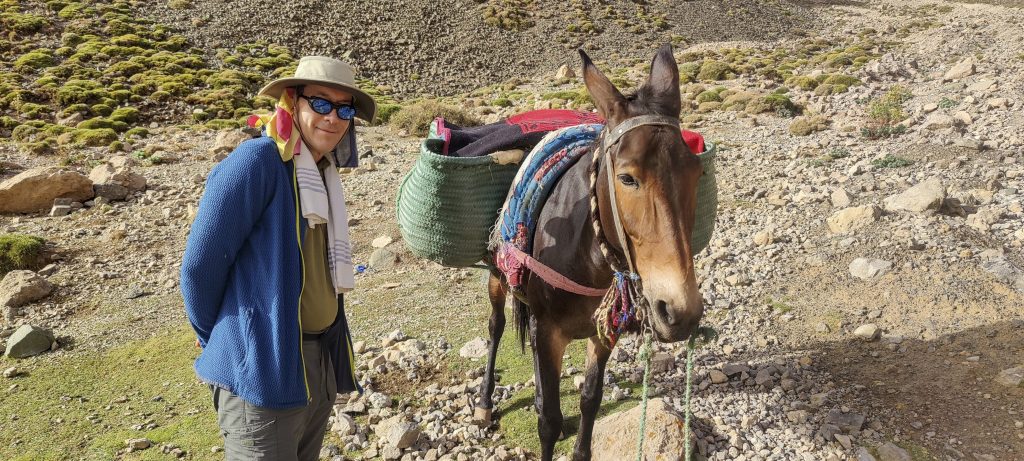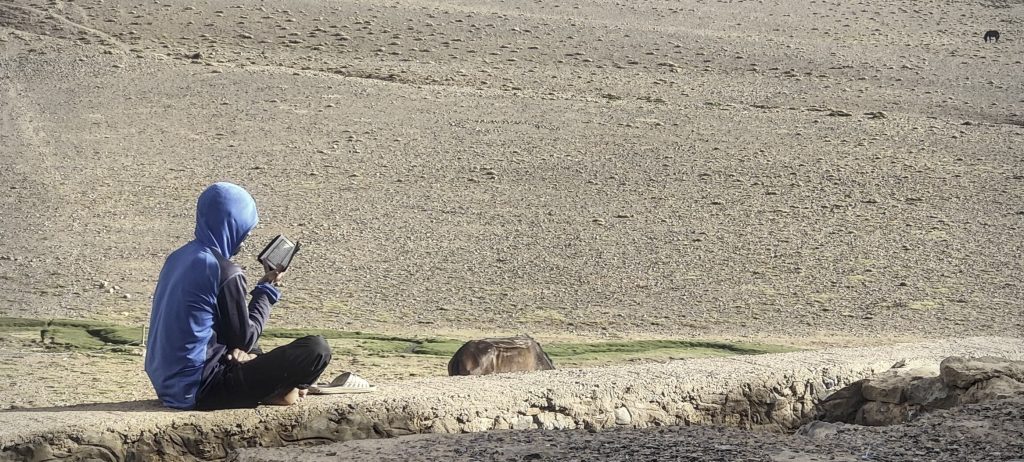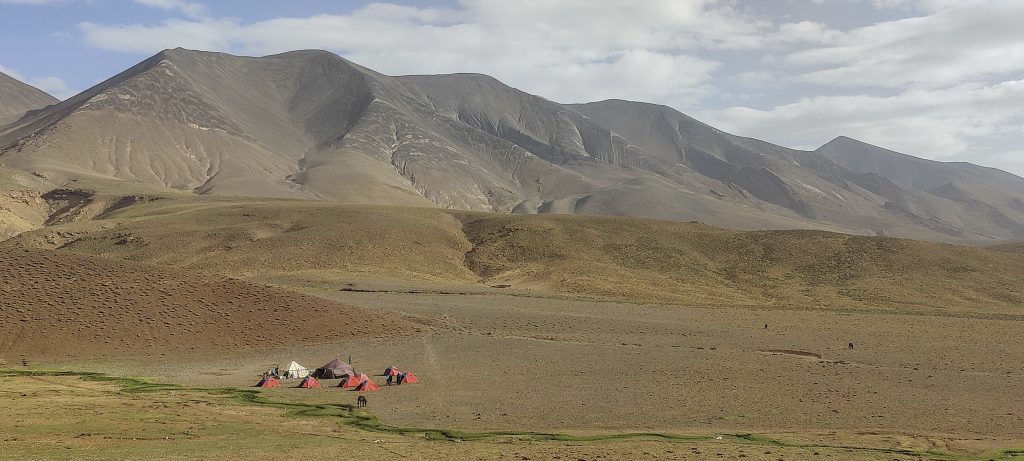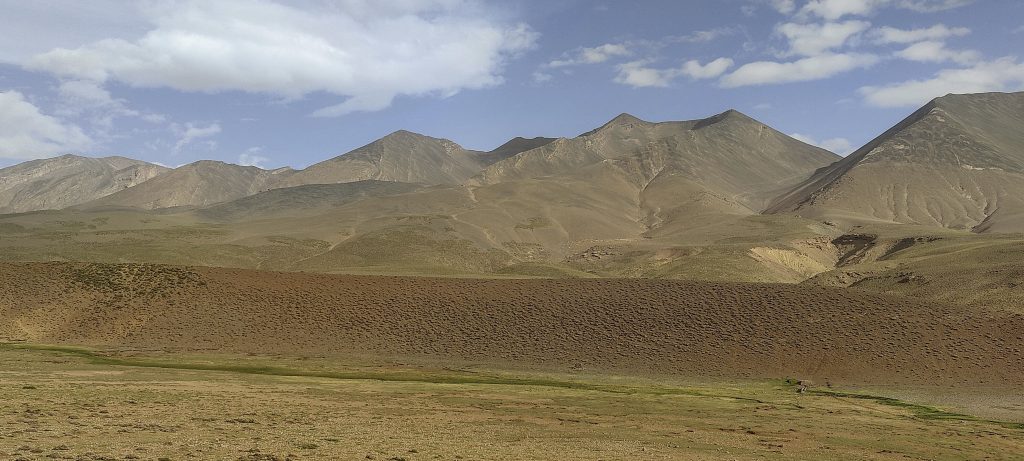 Said and I get to the hut around 3 o'clock, which is still plenty of time. The hut is situated in a beautiful valley, next to a stream, and surrounded by mountains. Near the hut, a camp with ten or more tents is set up. Berber music is playing, and people can be seen dancing. Although it's a bit of entertainment, it's not that boring, so I count it as rest time.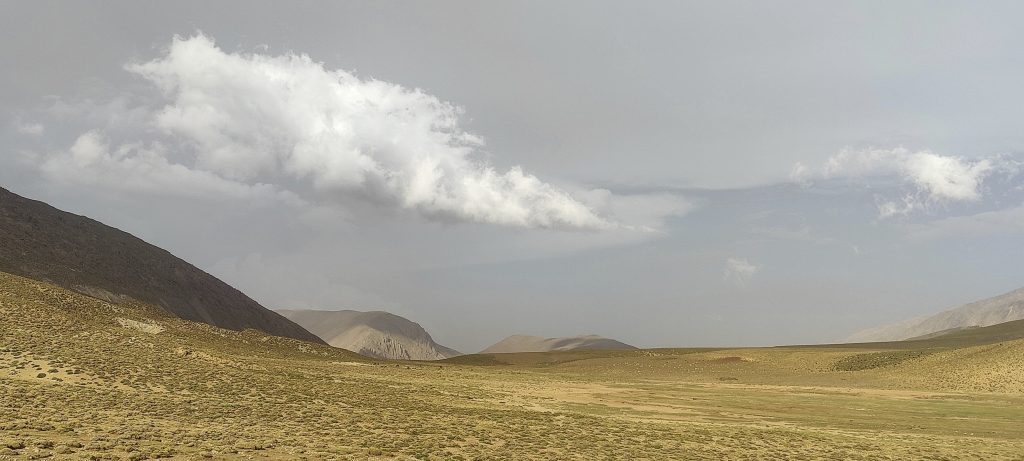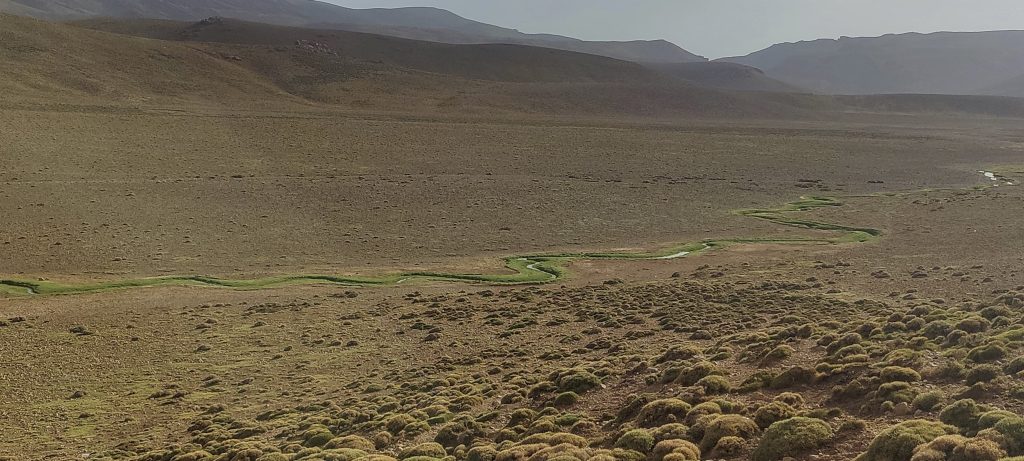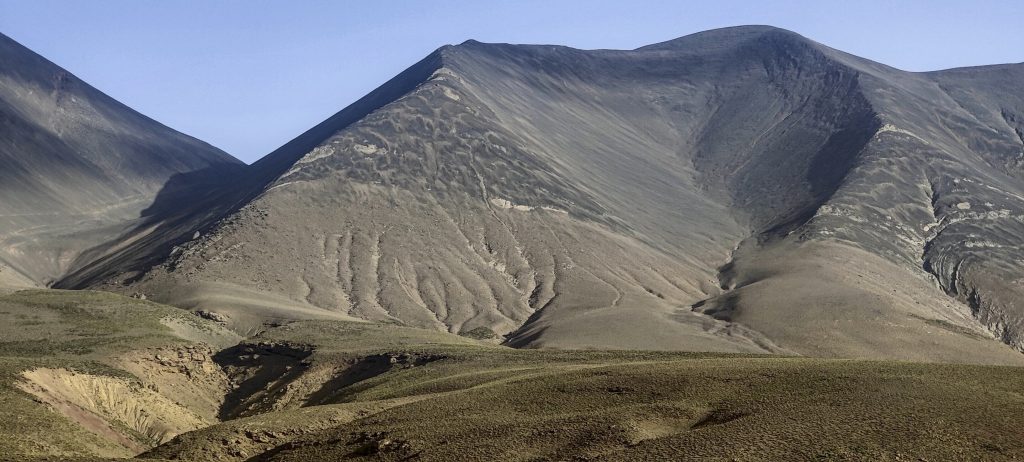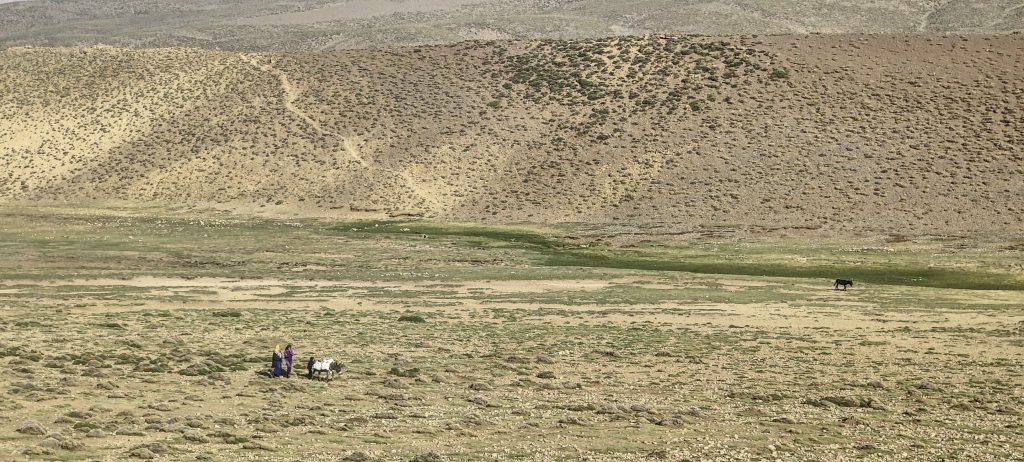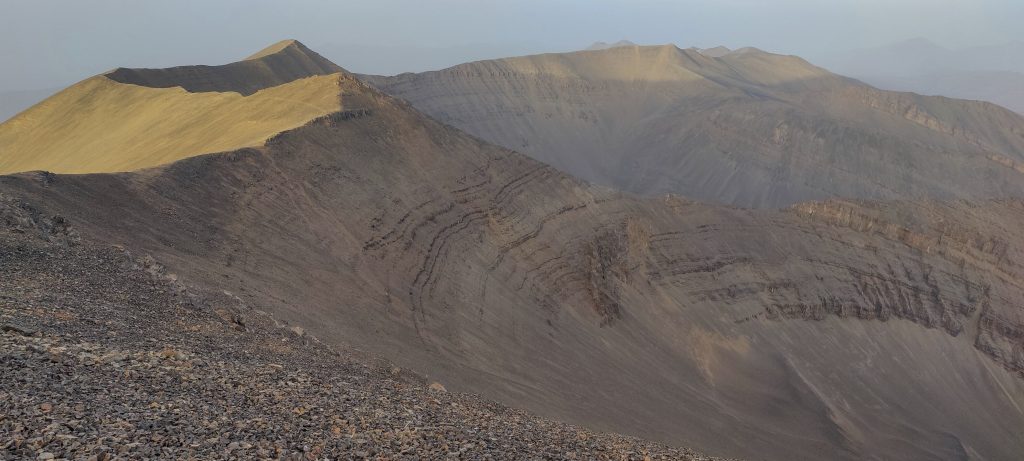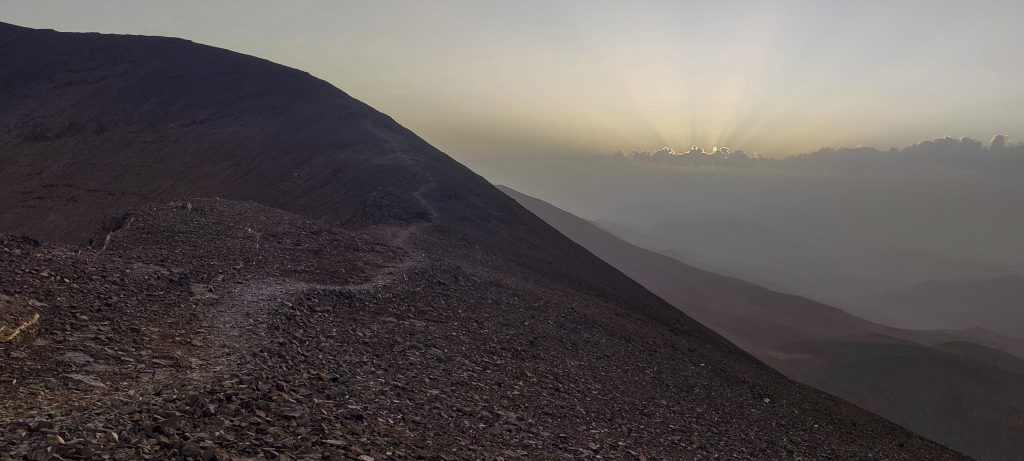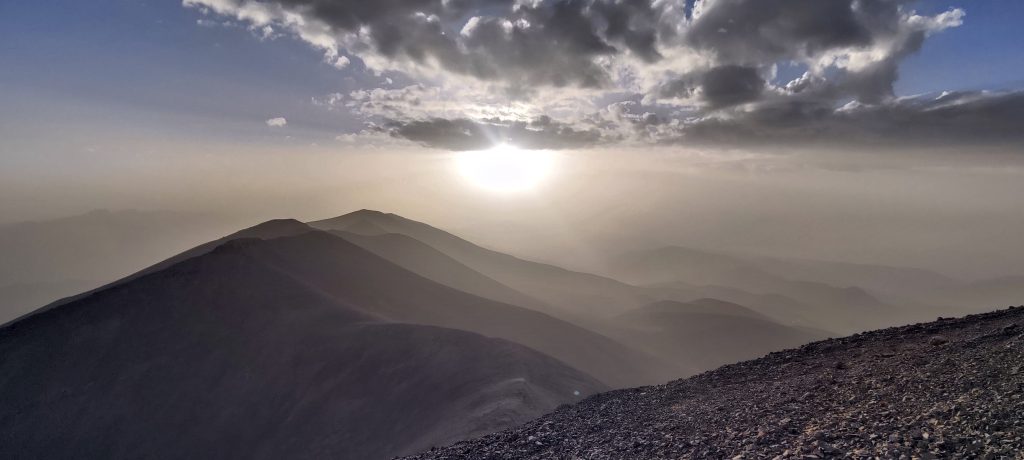 Due to Rockinstraw blisters on the feet, we are a bit worried that we will move slowly, so we get up early, around 2 a.m., cross a stream and a valley, and ascend gentle slopes. It's not difficult; little by little, we approach the summit. We reach the ridge with the first rays of the sun, and the surrounding views are magnificent. The ridge is easy to follow; it is quite wide and flat. Soon we reach the summit, where there is a small marker.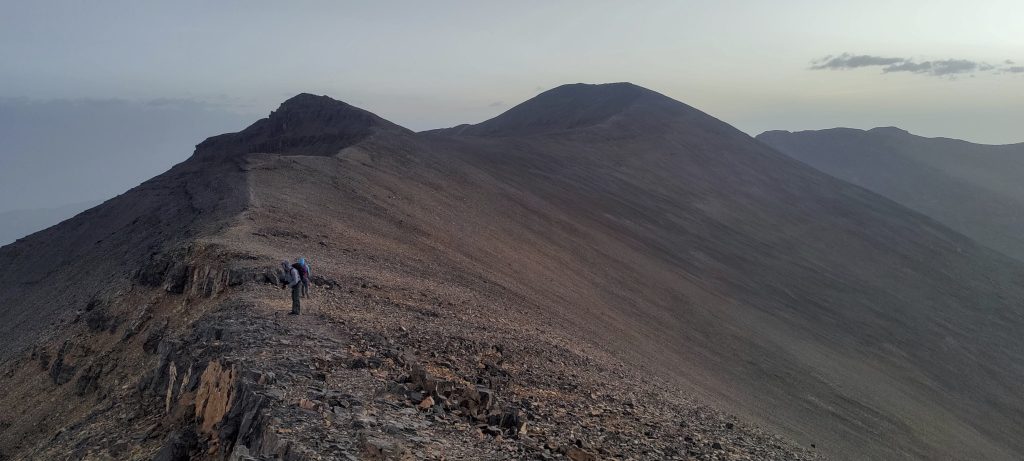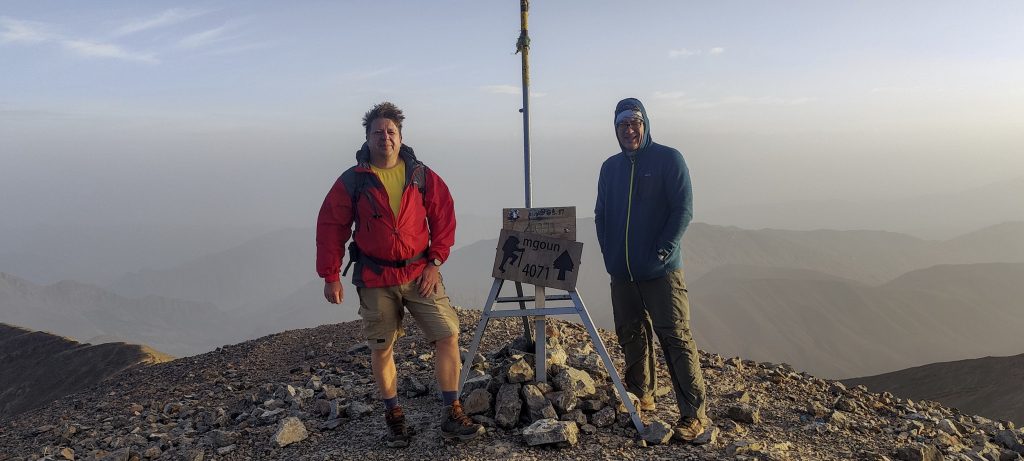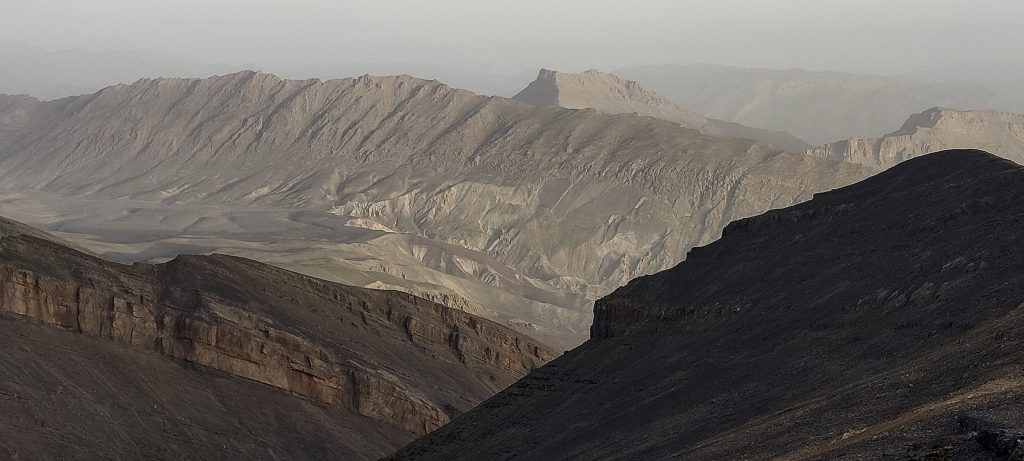 We rest, admire the surrounding views, and descend. For descent, we take the other, northern trail. It is a long way, about 22 kilometres, and we have to descend about 2200 metres, with a few hundred metres of ascent and descent along the way. At the beginning, there were a couple hundred metres of steep, rocky scree. It is slippery, with gravel rolling out from underfoot, but one can descend slowly. Later, the trail is less steep.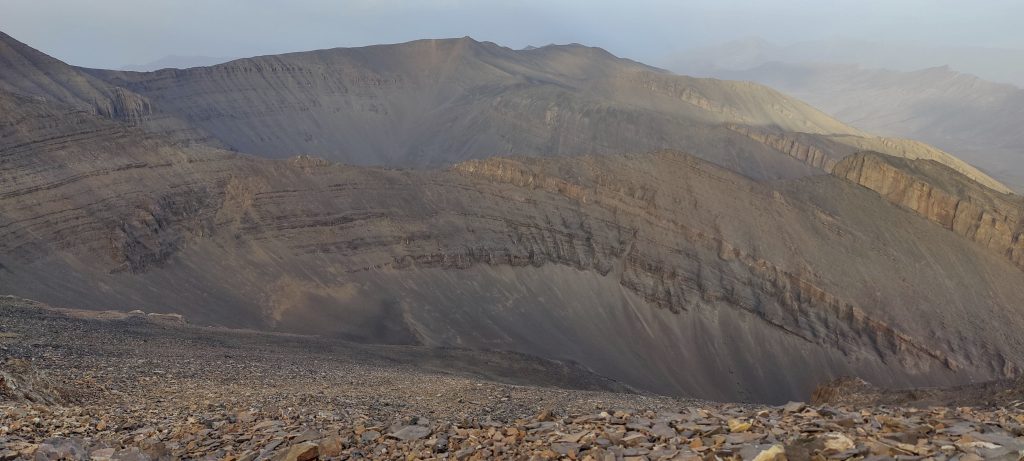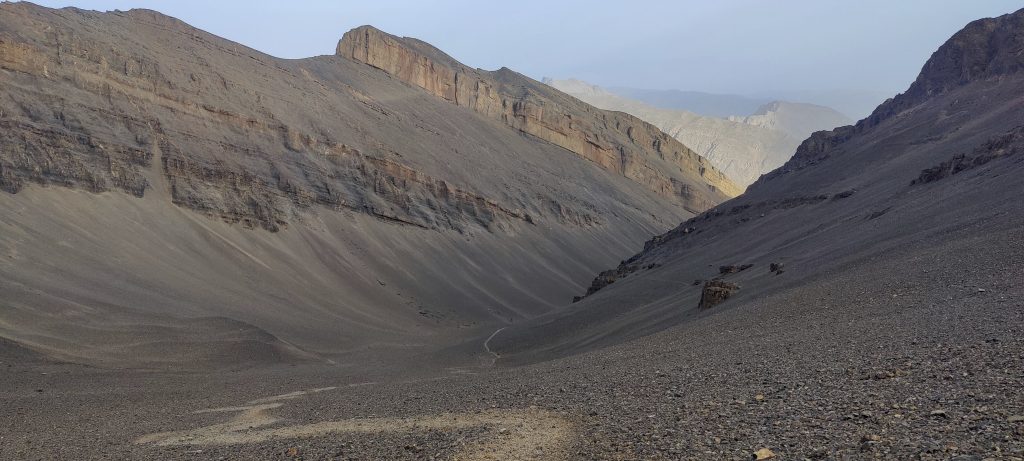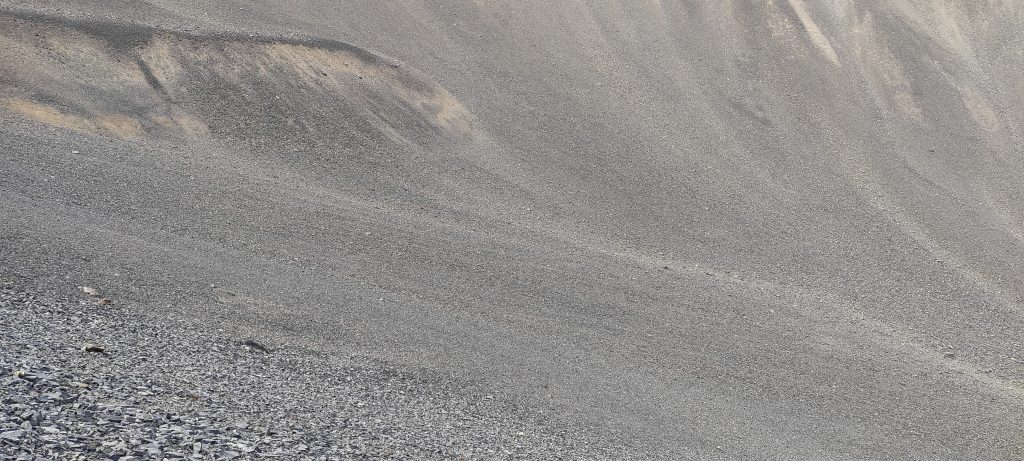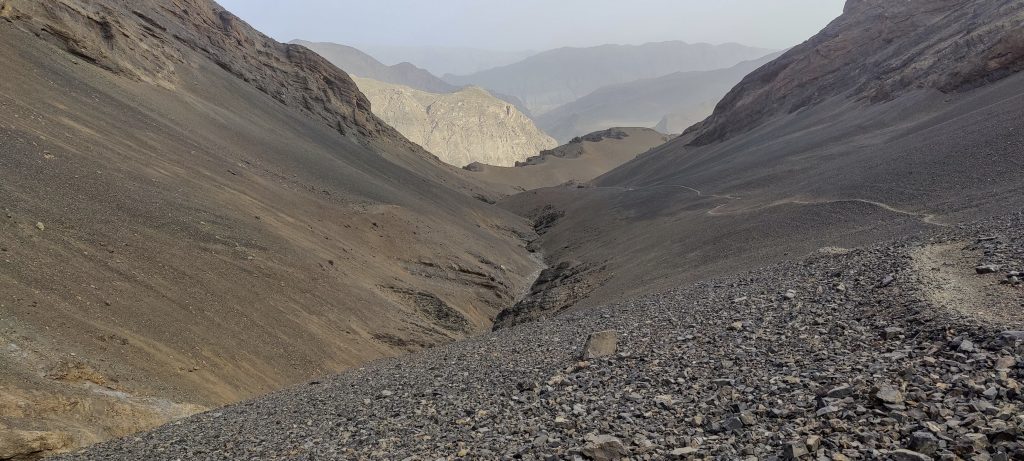 After crossing the canyon, we are back on a small ridge. The views around us are magnificent, with the valley where we spent the night, yesterday's peak of Aghouri, and the spectacular rock formations surrounding us. The way down does not take long. In one of the saddles, the mules are waiting for us again, or rather, they are waiting for Rockinstraw. It's very hot, and unlike at the summit, there is little wind here. Anyway, the trail is neither difficult nor steep. It's just a matter of walking a dozen or so kilometres.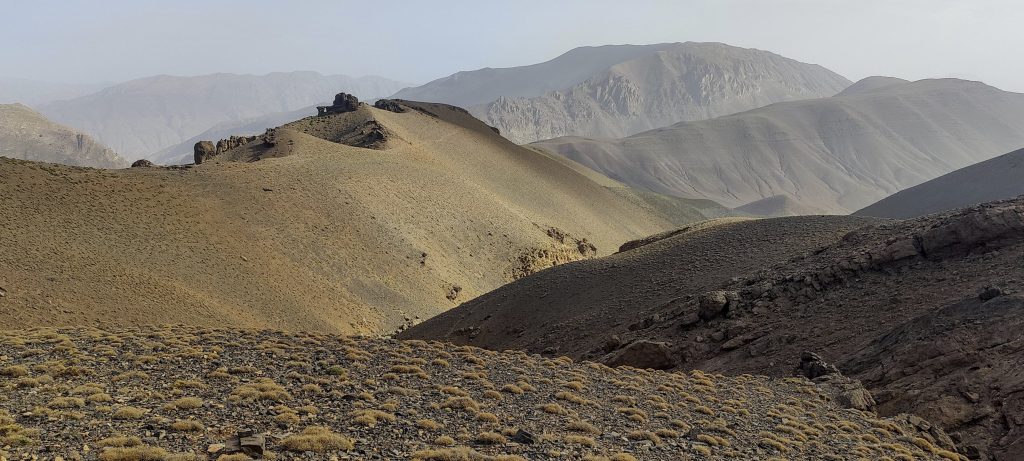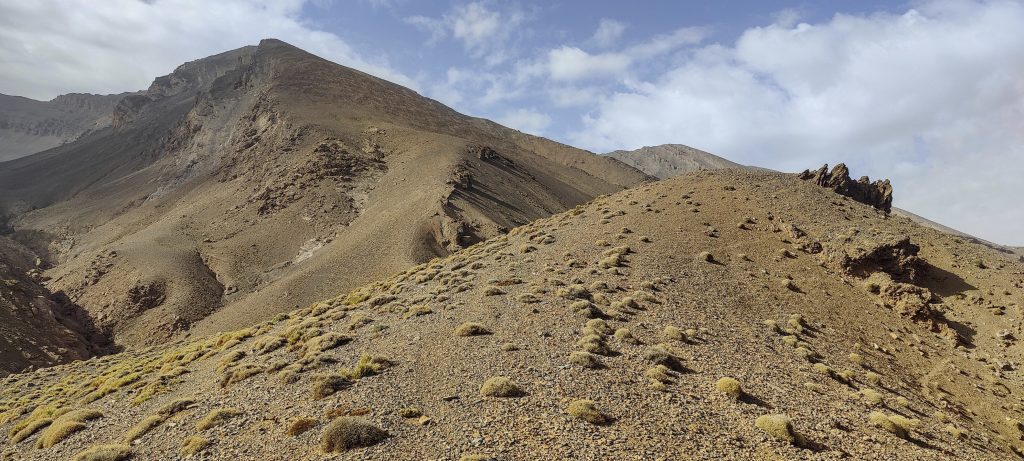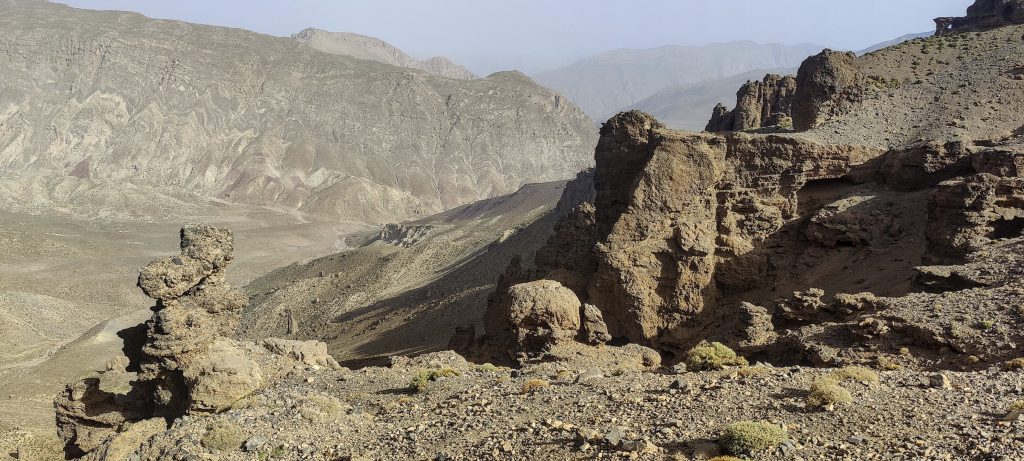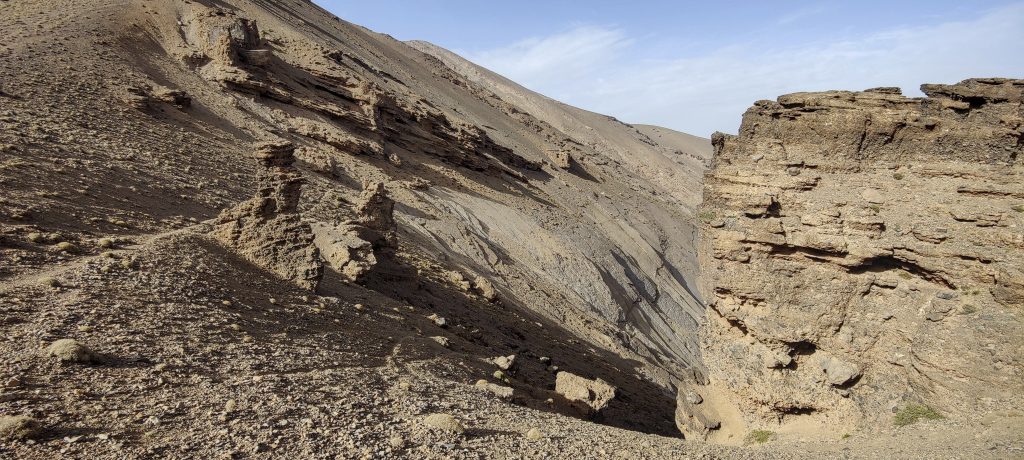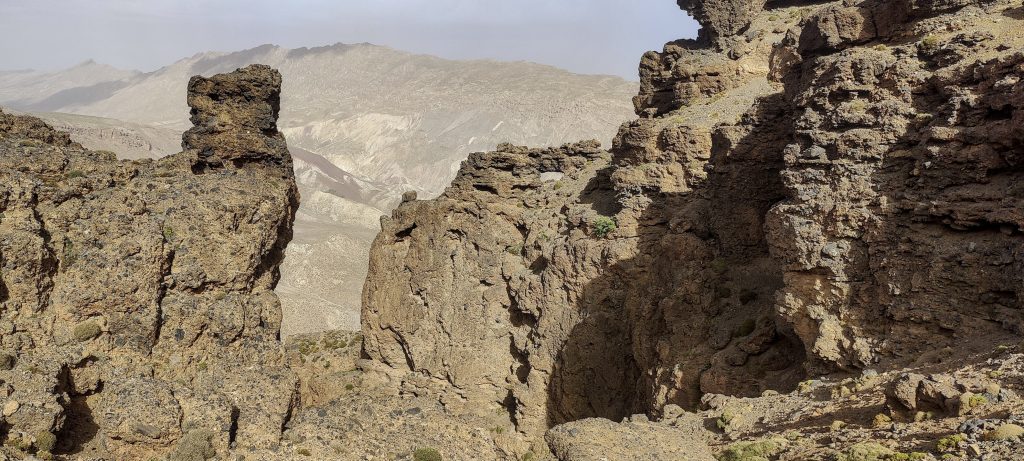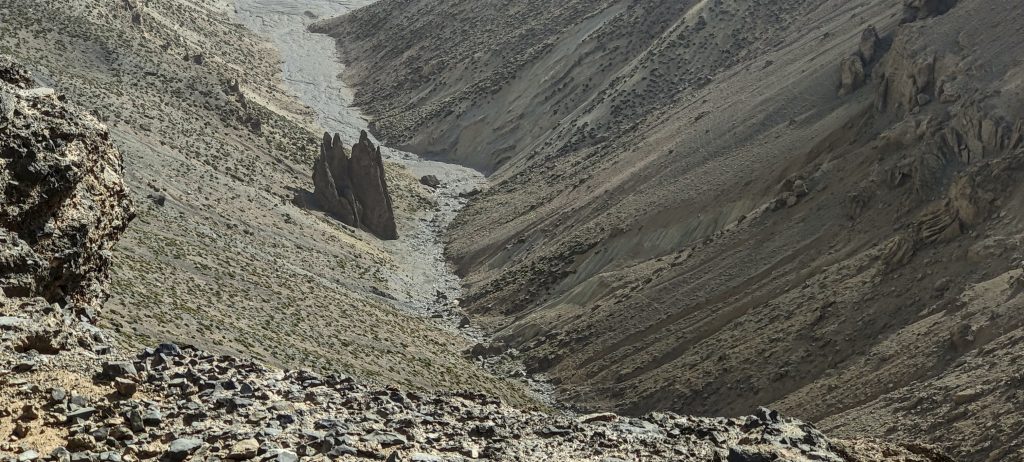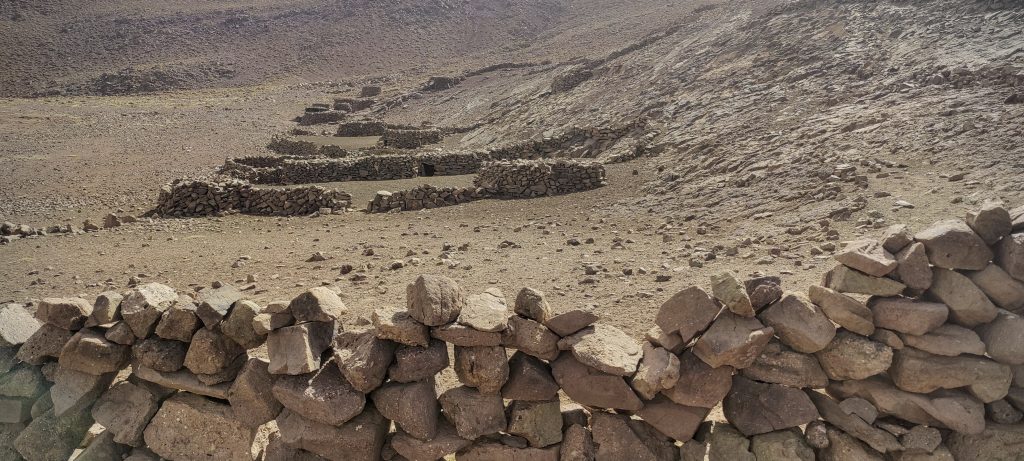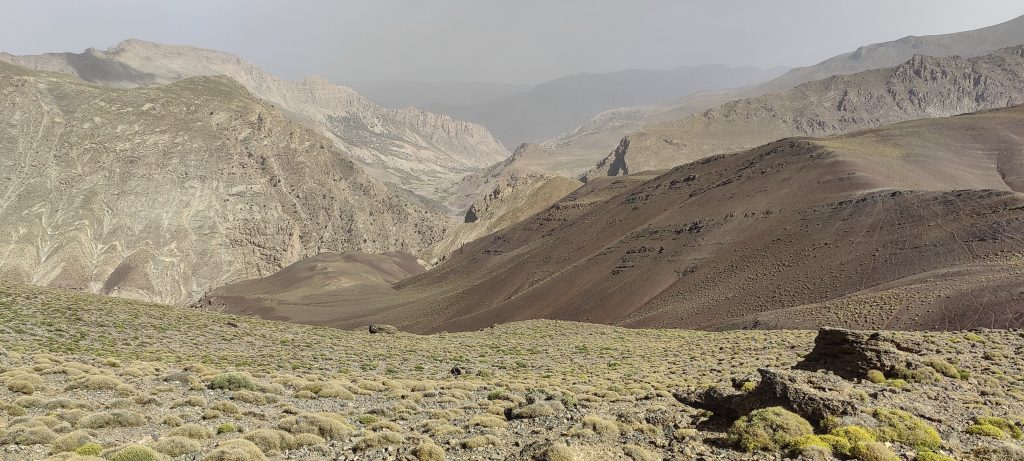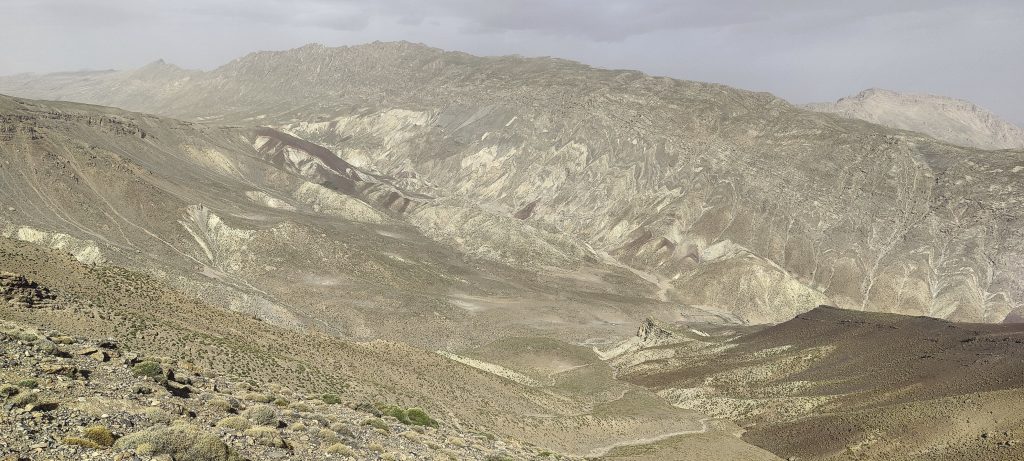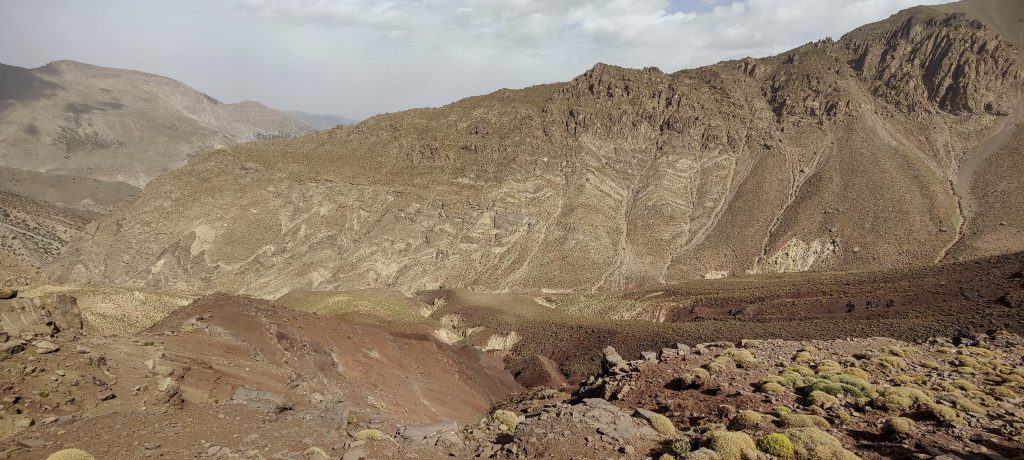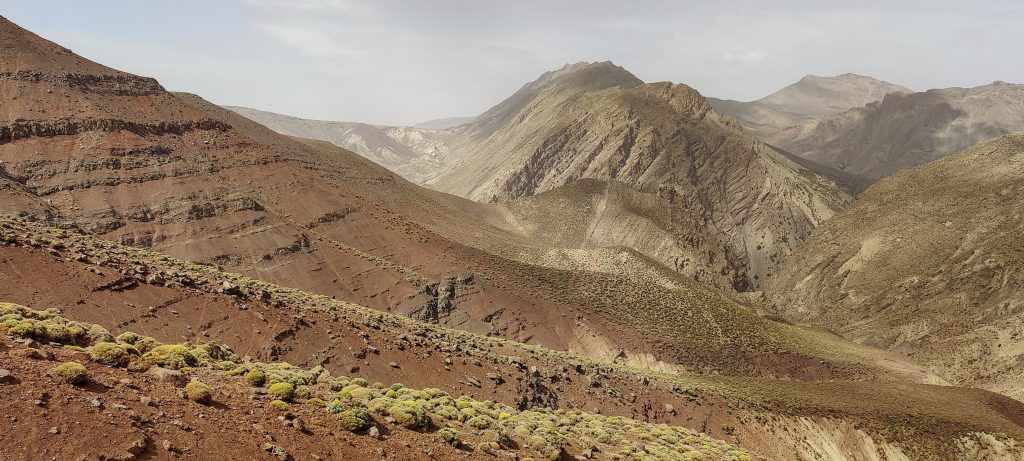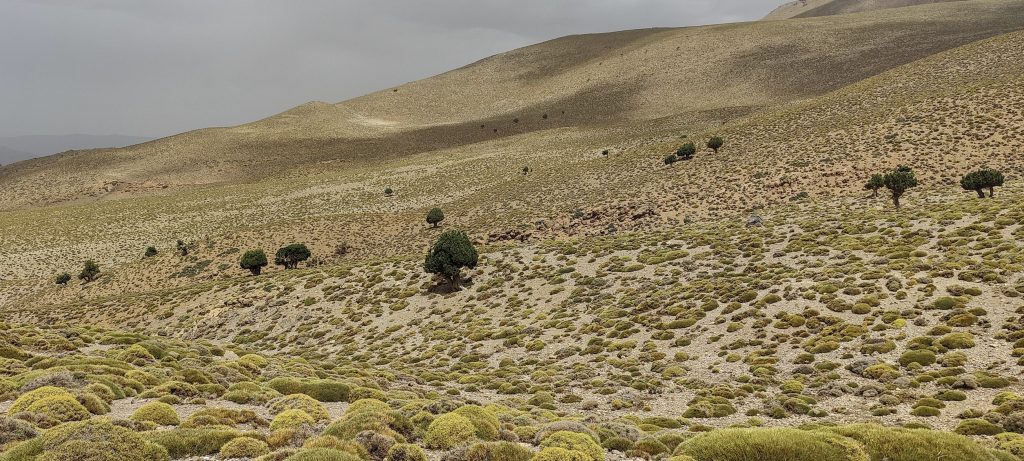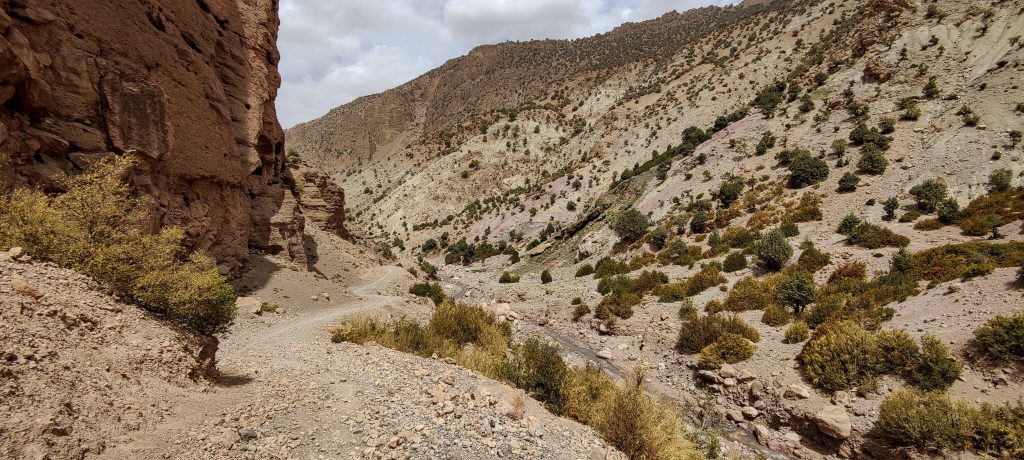 Around noon, we reach the first buildings and a dirty road at the bottom of the canyon. A few more kilometers, and we are at the car. Said calls us to his parents' house. We don't refuse; a cold shower is much needed. His mother has prepared for us a homemade Tajine Kefta (Moroccan meatball tagine). This is most delectable dish of the trip. Thank you!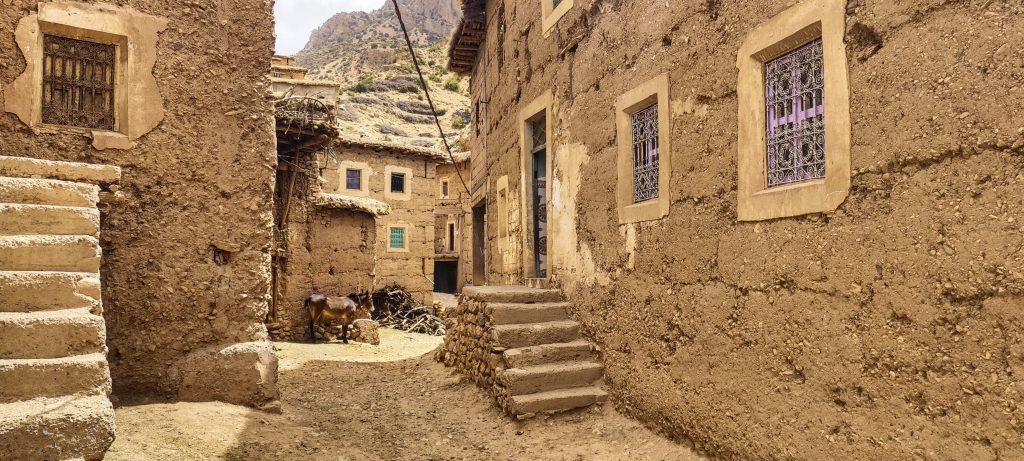 After a successful day, we climbed the third of the five planned ultrapeaks. It's subjective, but I think this hike was the most interesting and memorable of the trip. After a rest and a delicious meal at Said's house, we drive a few hundred kilometres to the next ultra-peak, Adrar Bou Nasser.