Three planned Moroccan ultrapeaks have been climbed, leaving two to go. So, we're doing a big Northeasterly loop along the Atlas Mountains, and Adrar Bou Nasser is the most suitable mountain for the next climb. We get up early, drive to the trailhead, and leave the car at the end of the unpaved road.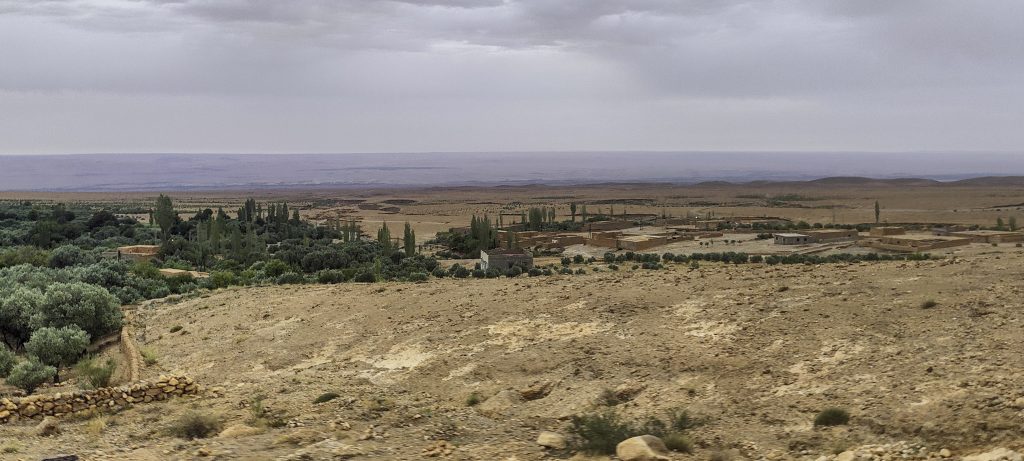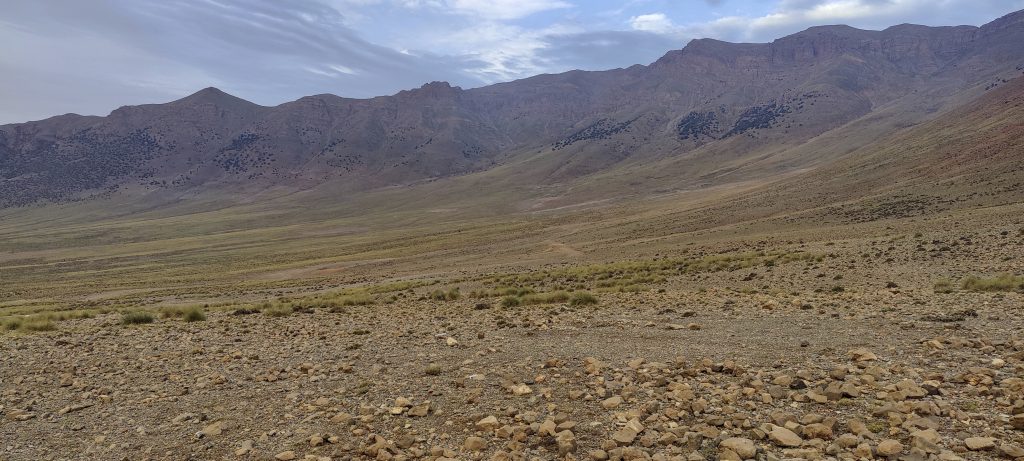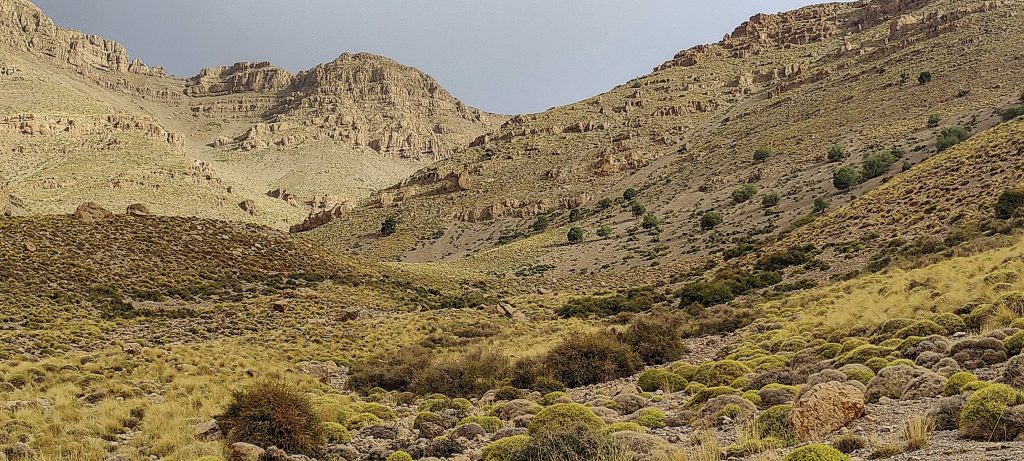 The road continues for several hundred meters, followed by a walk along the riverbed. Later, we turn toward the gully. Strange as it may seem, a shepherd's path winds through the gully.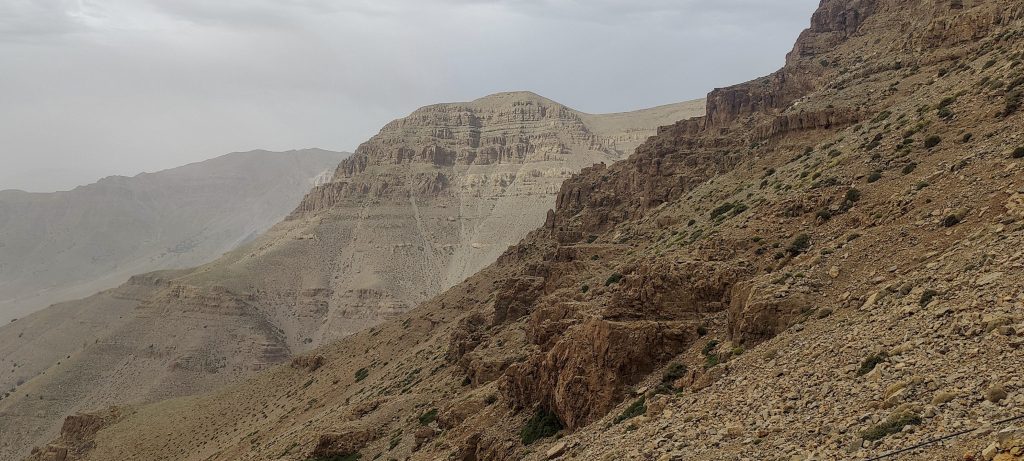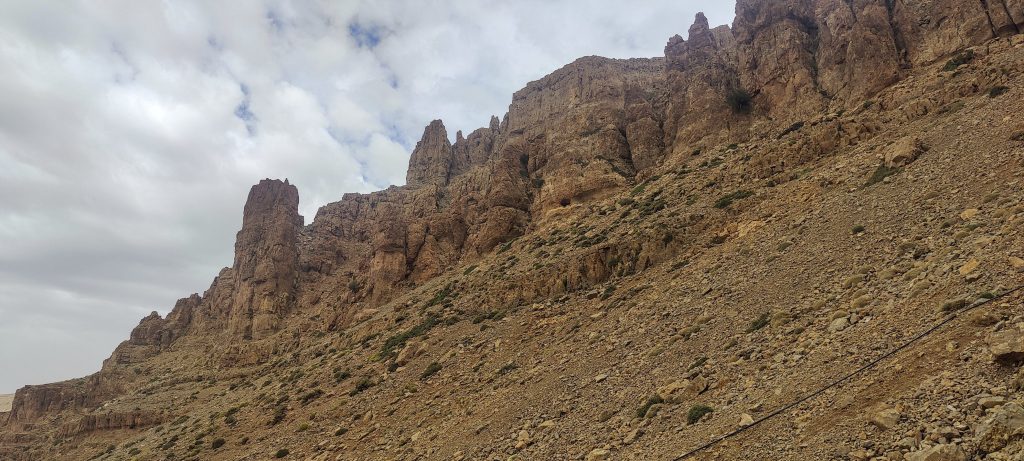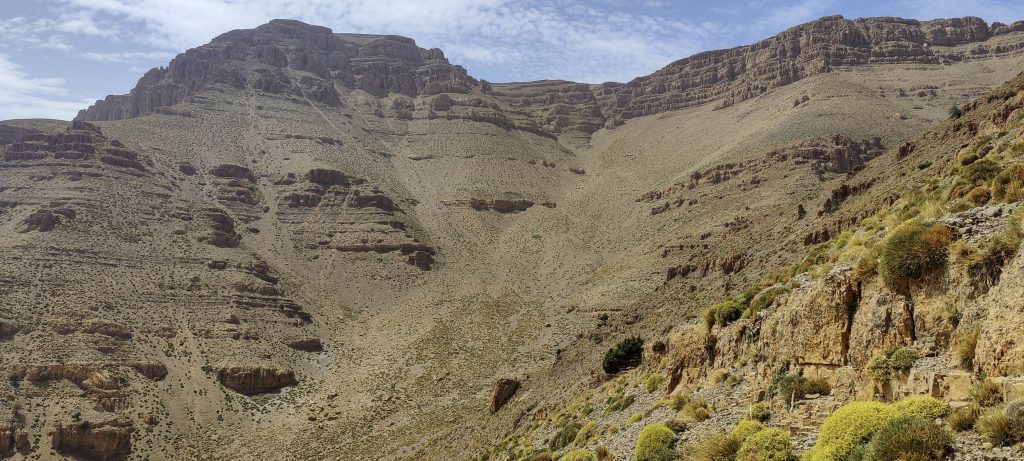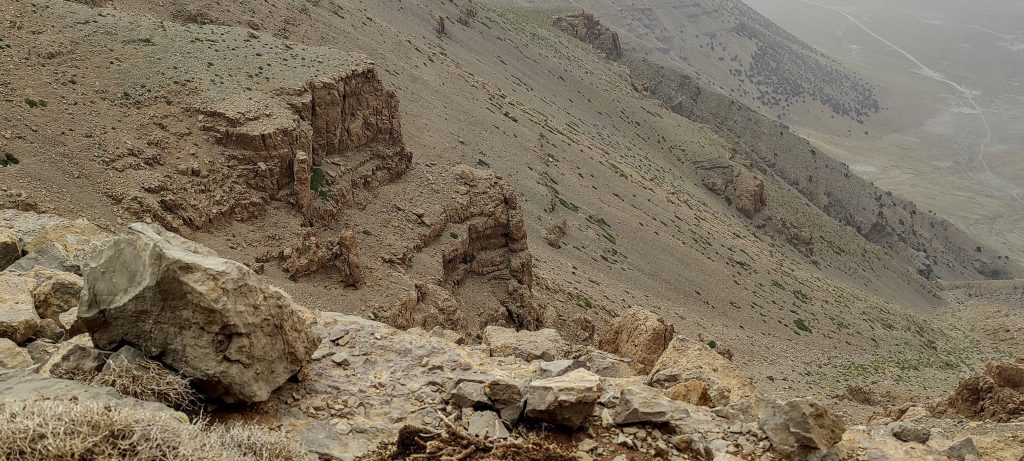 Closer to the top of the ridge, the scree trail is steep. Ah, there is a black plastic pipe going from the valley bottom to the top plateau. It works as a good trail marker that can be followed. After climbing up to the ridge, it is now quite a flat walk.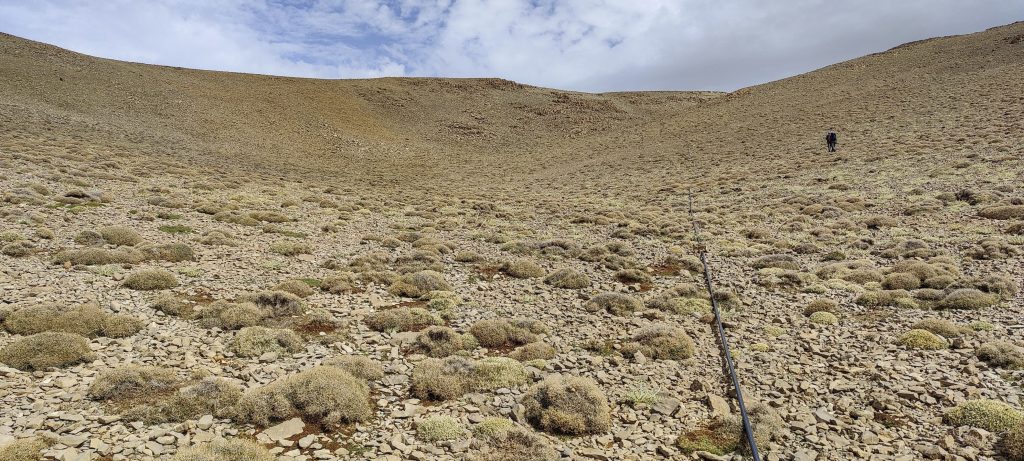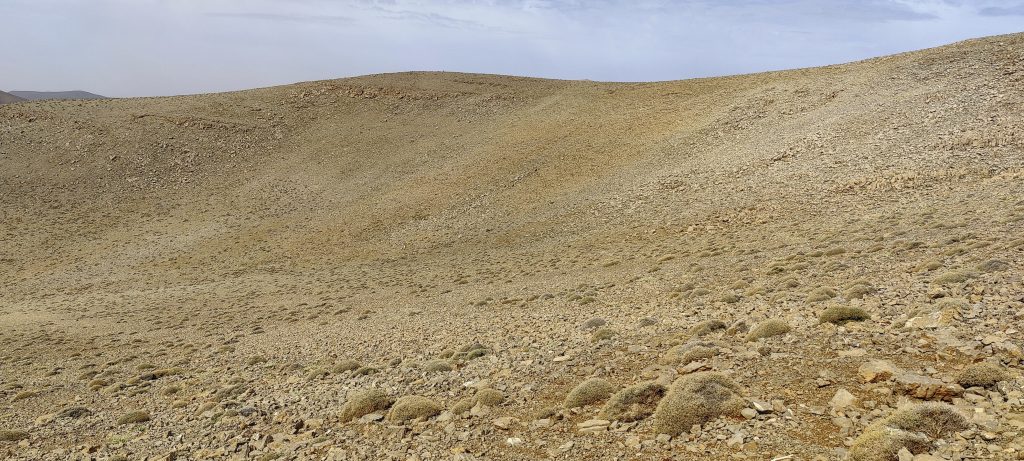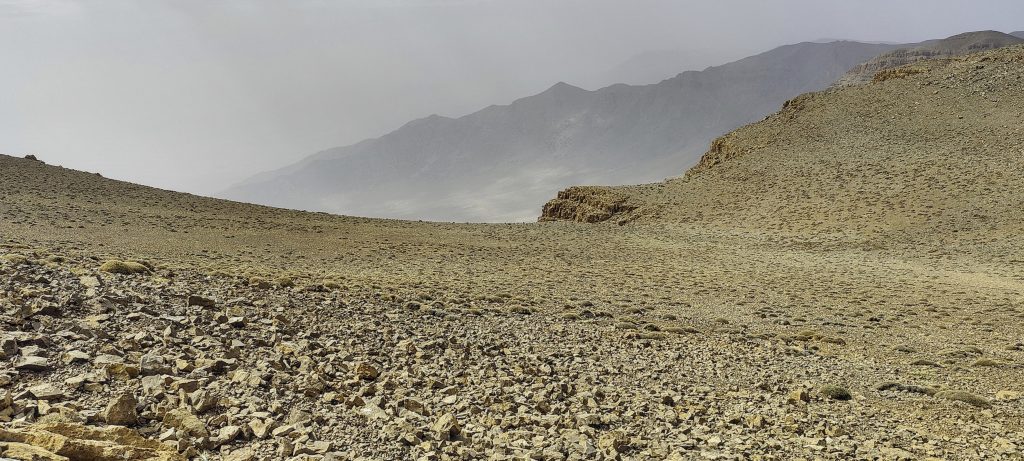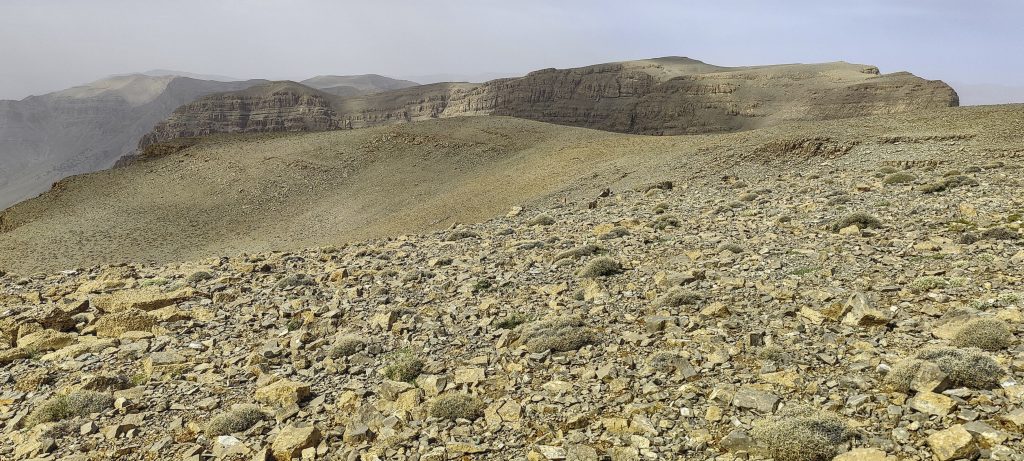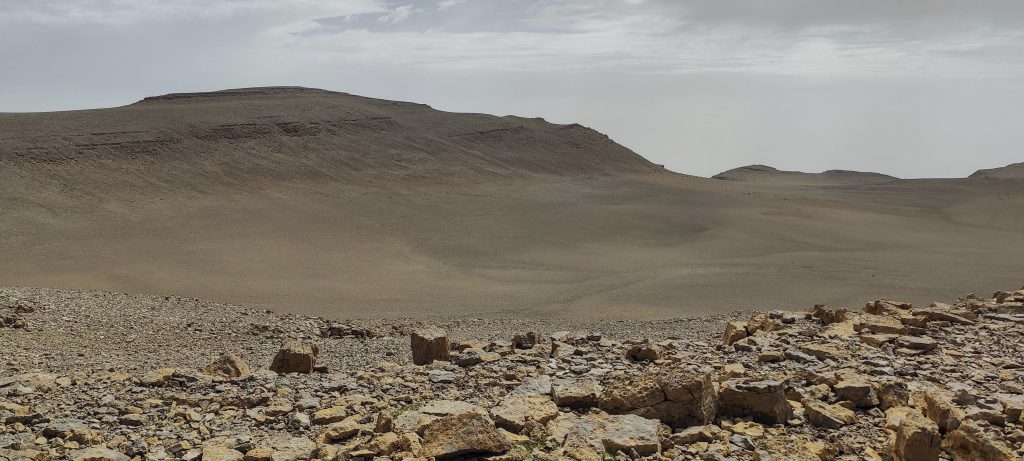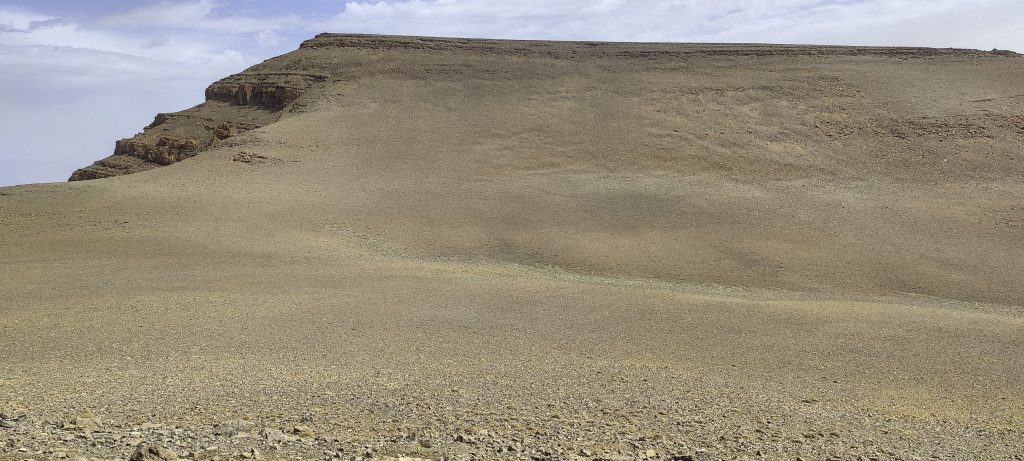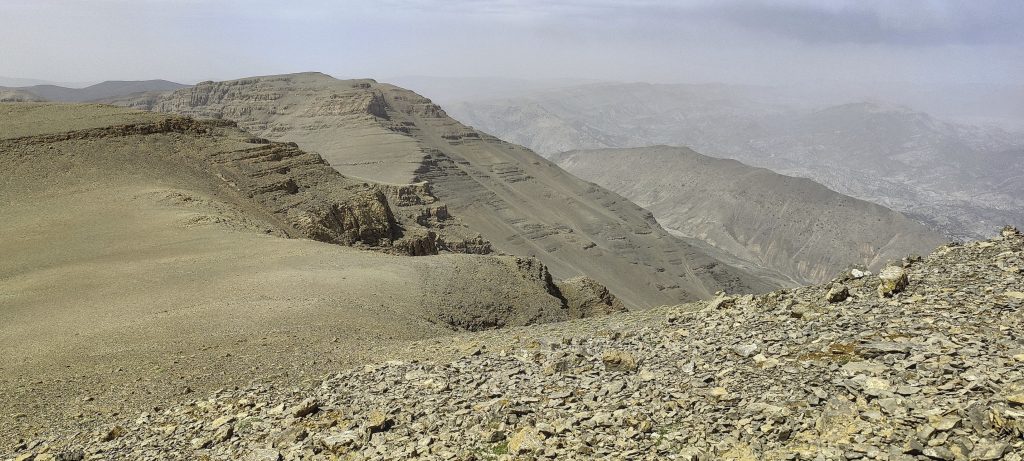 We move fast on a stony surface and soon reach the West peak. Rockinstraw and Said stopped here; I moved on, first towards the N, then to the S peak. My measurements with the phone show that the W peak is the highest, followed by N, and then by S. Of course, these are phone measurements, so they could be off. I believe I've seen every possible high point.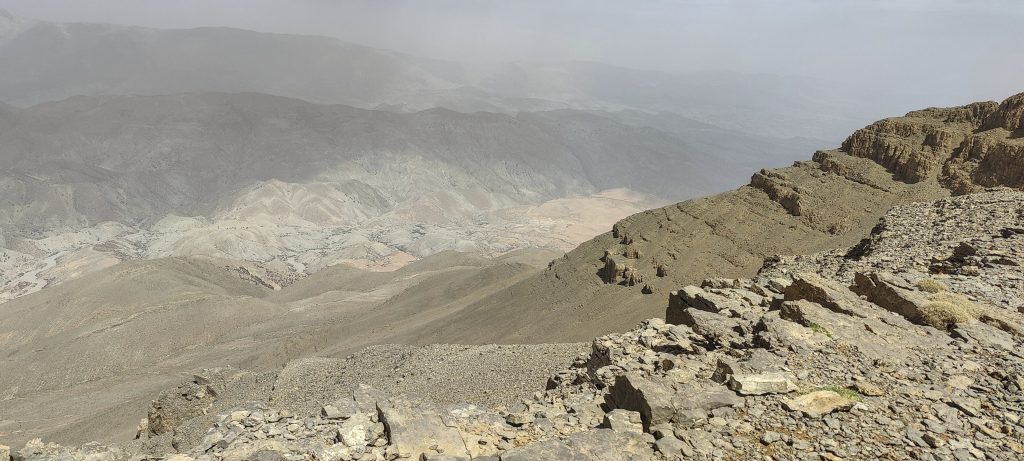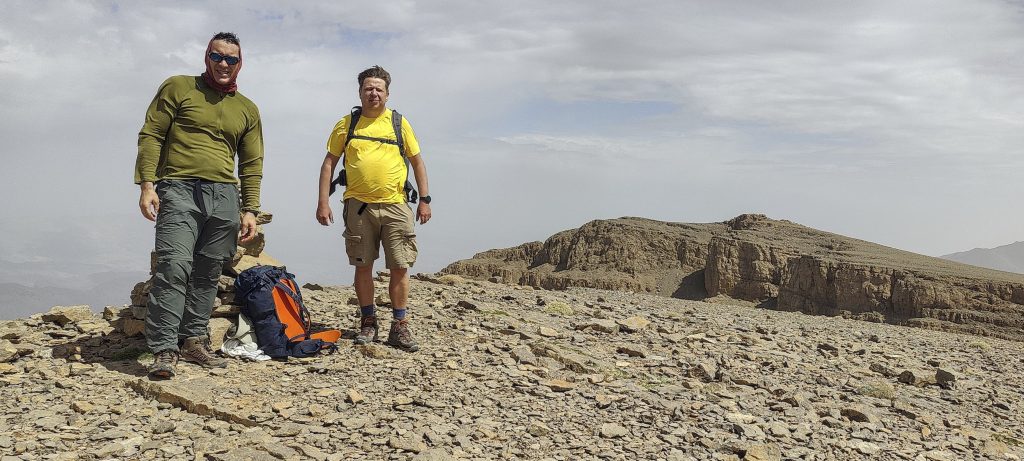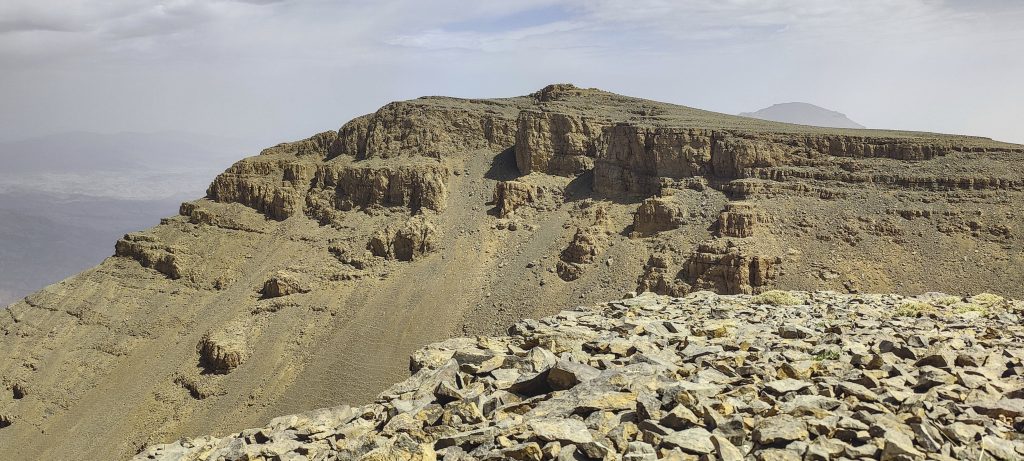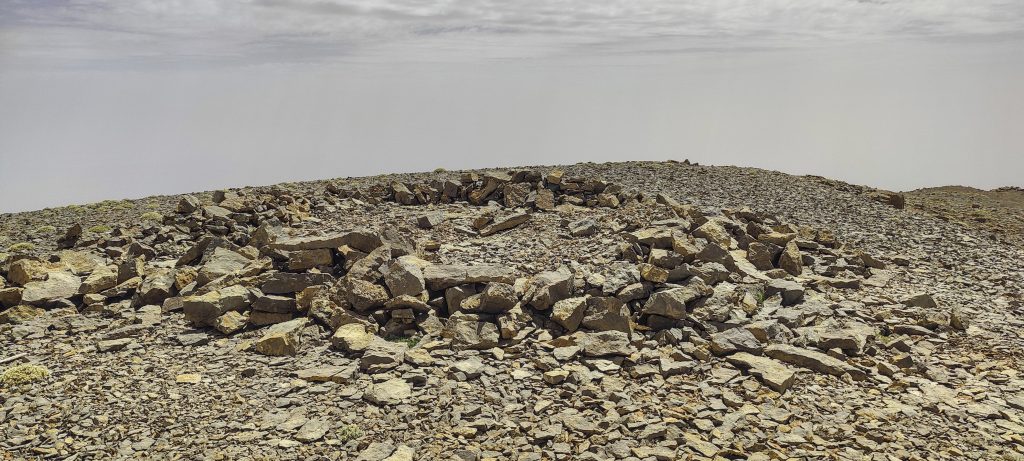 On the way down, we decide to follow the same path. However, initially we were planning to descend a longer, less steep gully in the West. I'm only guessing, but I believe both trails would be very similar.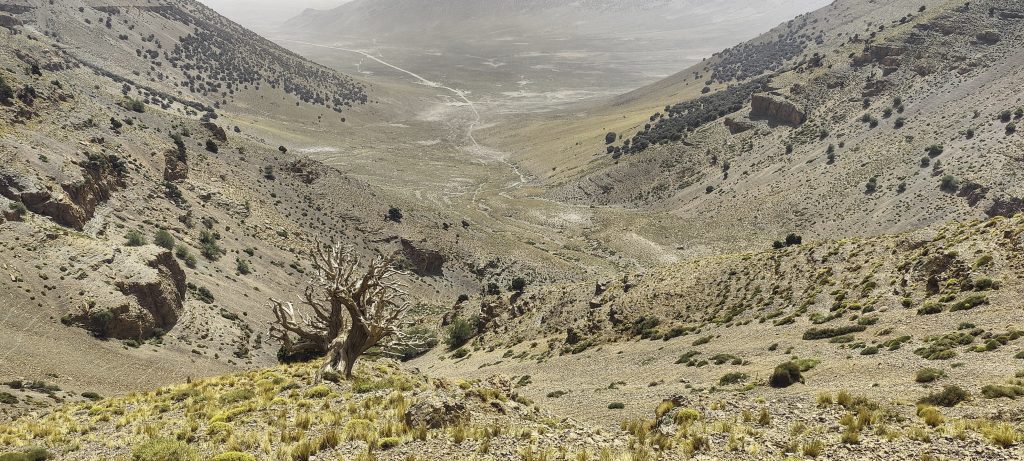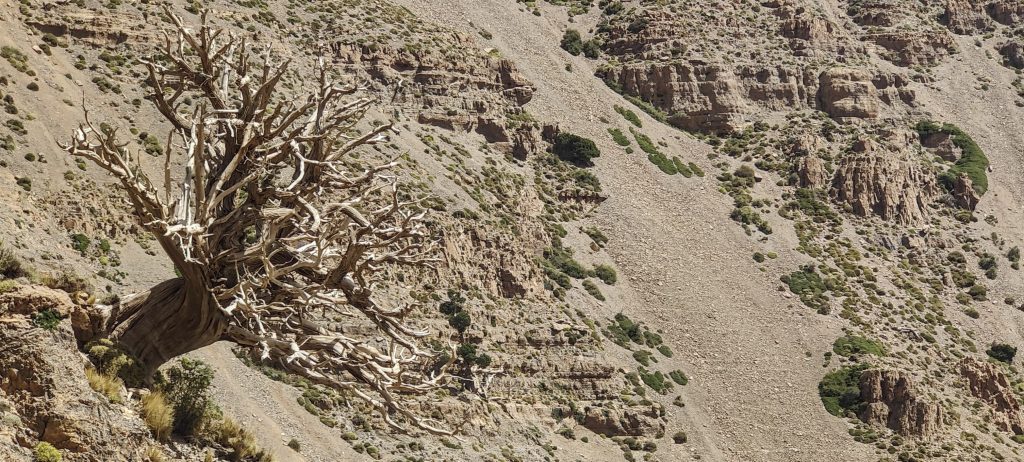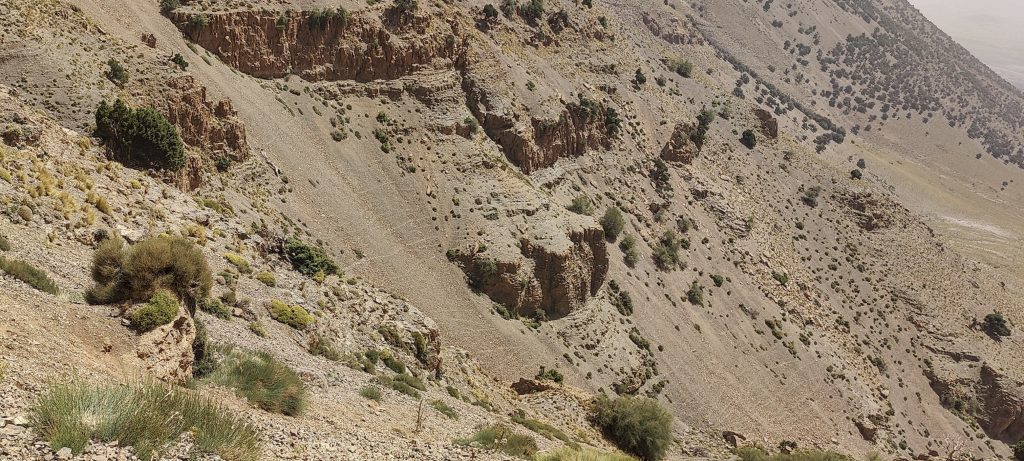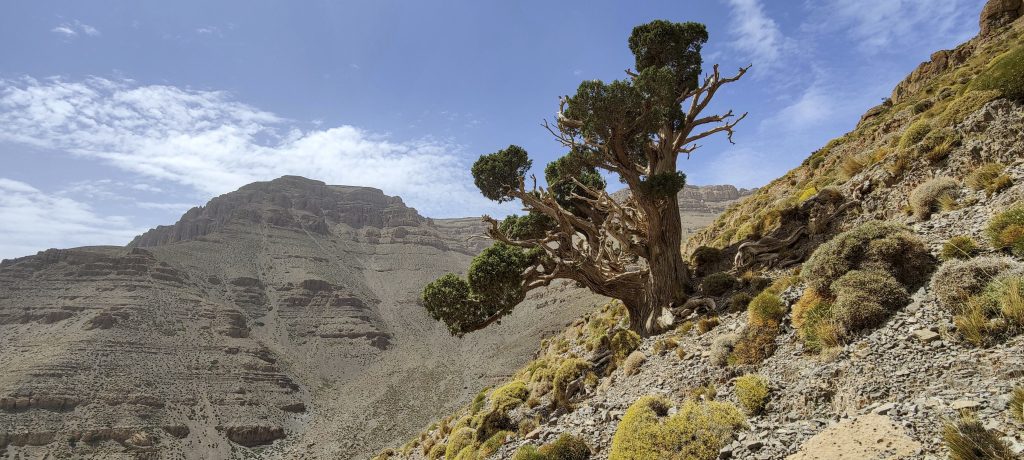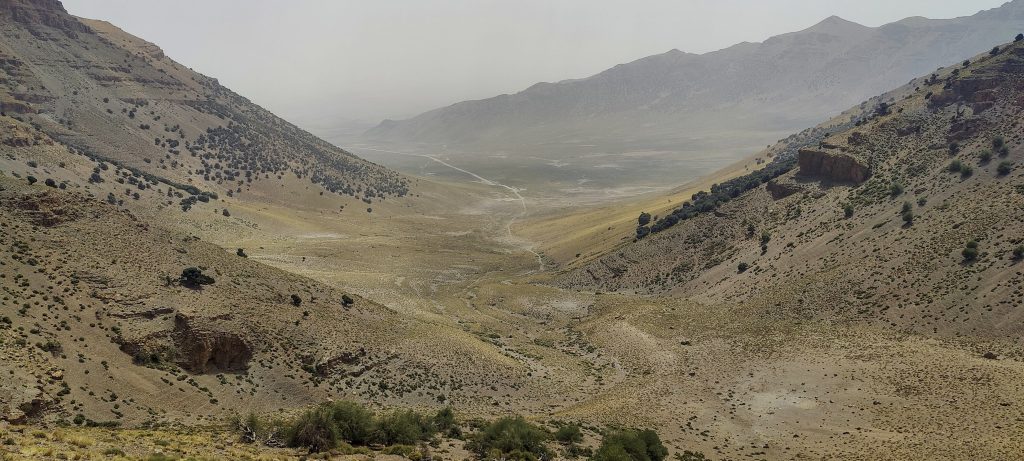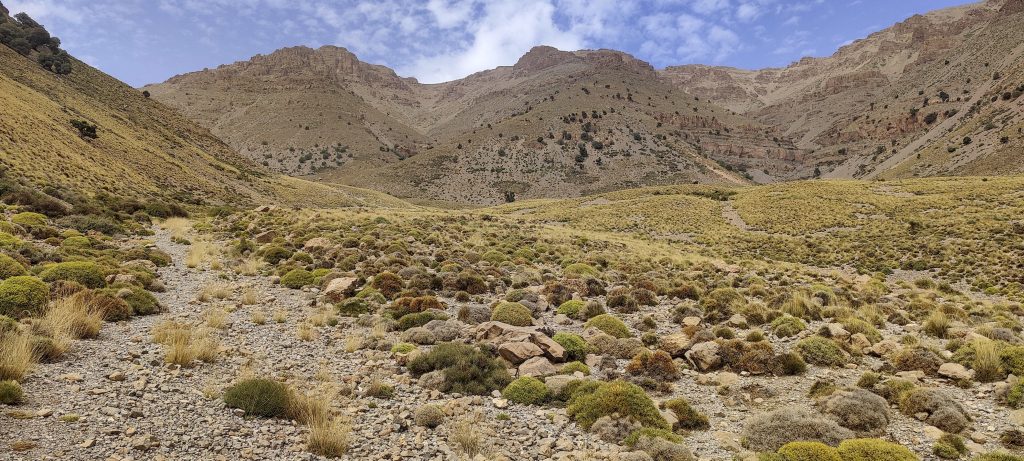 Another beautiful day in Morocco, and the fourth of five ultra-summits planned. Now a bit of driving to the North, towards the Mediterranean Sea, and we will try Jebel Tidirhine tomorrow or maybe the day after.