We are sailing from the Banana Islands to the mainland and are very close to one of Sierra Leone's three P600 peaks – Picket Hill. We are aware that the highest point may be a mile in south of where the trail ends. However, we hope to find a path between the two peaks. Hope dies last. We will not give up until we have verified this by climbing the north summit of Picket Hill and seeing for ourselves.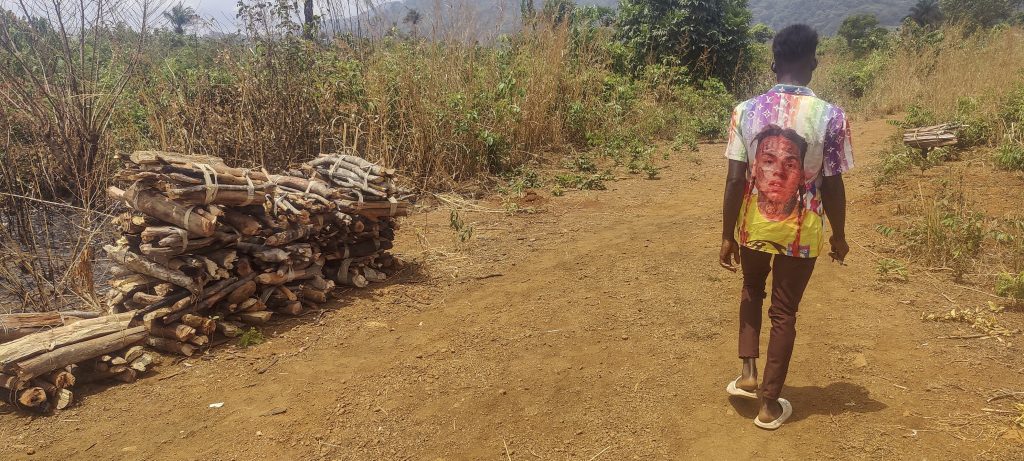 So we drove to the village of Koba on the south-west side of Waterloo. Our guide negotiated with the village chief and soon we had an agreement. We pay a few tenths of a US dollar to the village in exchange for permission to climb and two local guides to accompany us to the top. We also have to promise to tip the guides after the climb. We're tempted to agree to go without a guide, but for the chief that's out of the question. Ok, we go with guides.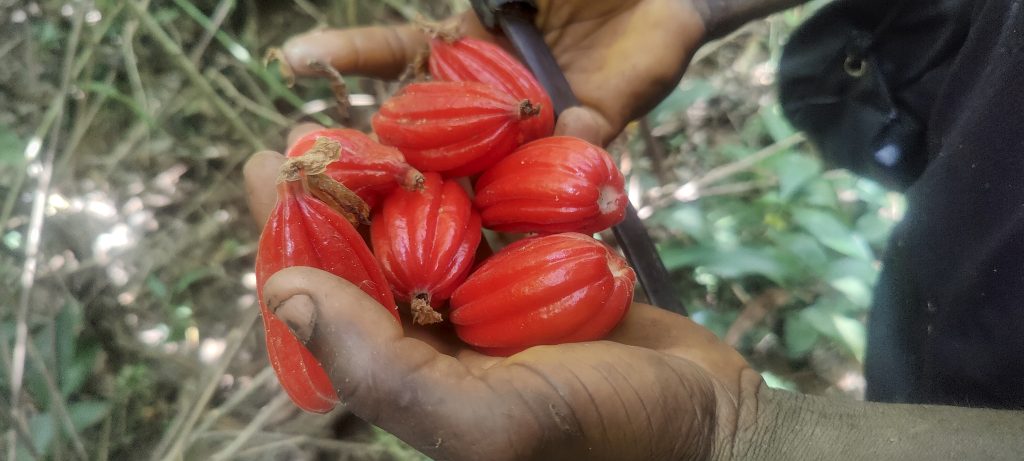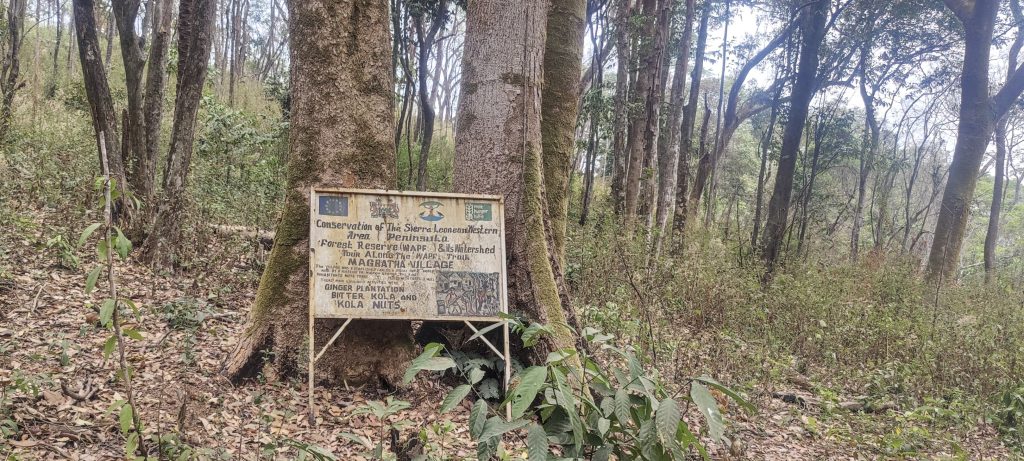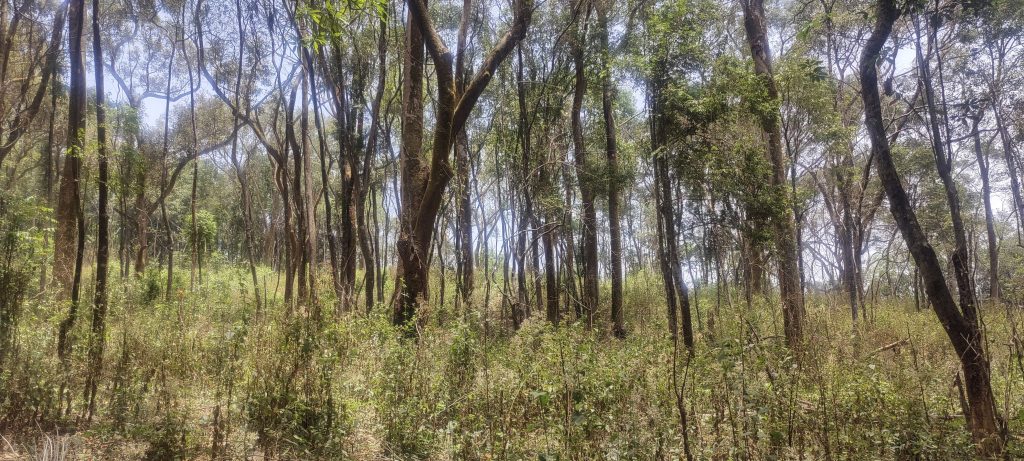 First part of walk through farmland, then forest. Never steep, never difficult. Later we take a short shortcut between trails and enter the jungle. In the jungle the trail is a bit steeper, but manageable. Trail is well visible, easy to follow.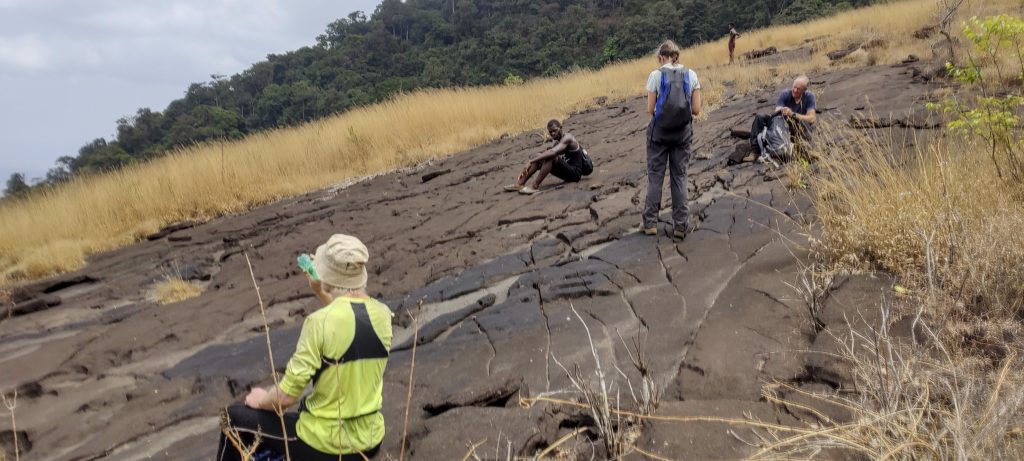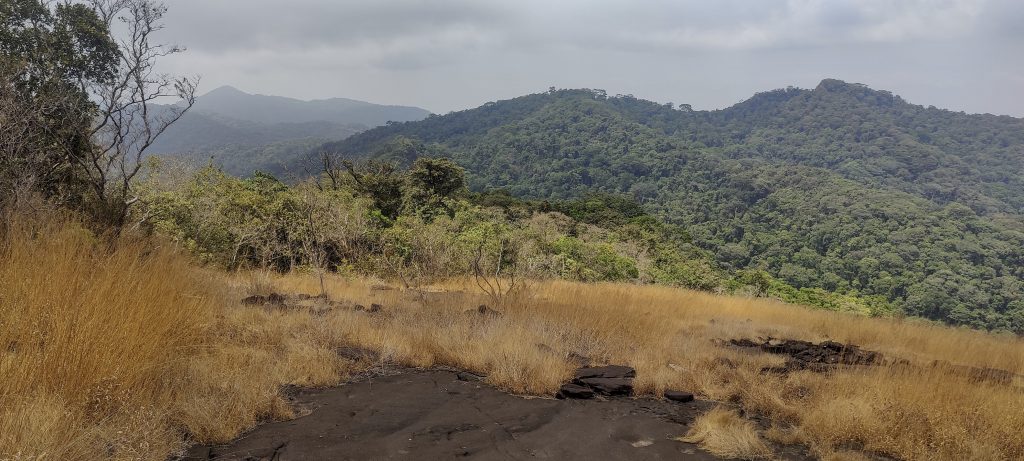 The summit was marked by a trig pillar, and looked quite obvious. However, we could not confirm that this was the summit for two reasons. Firstly, it was cloudy and we couldn't see more than a kilometre to the south, and that direction was obscured by trees and bushes. Secondly, there were no tracks leading to another summit due to very dense bush and steep slopes. Rob and Richard kept trying to find a path through the bush but soon gave up. Both local guides swore that this was the summit, but the topo lines said otherwise. Nevertheless, there wasn't much we could do, so after a short break we descended the same way.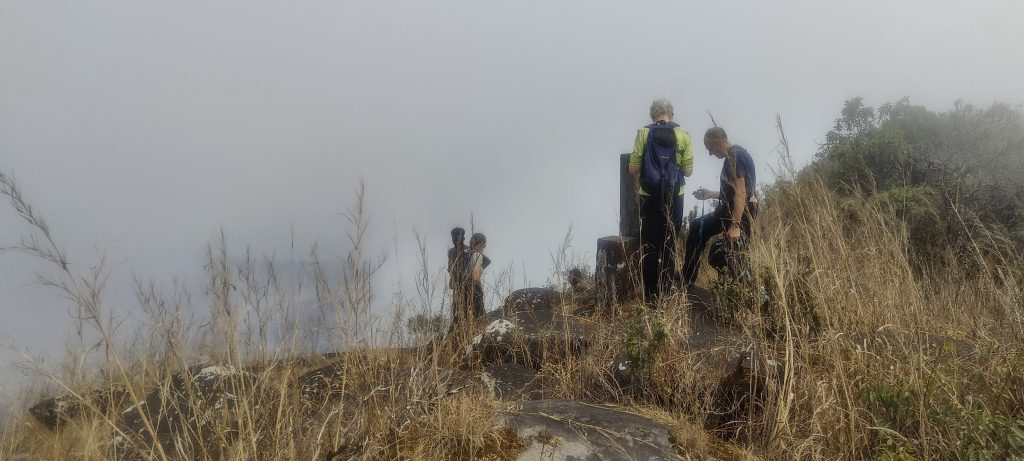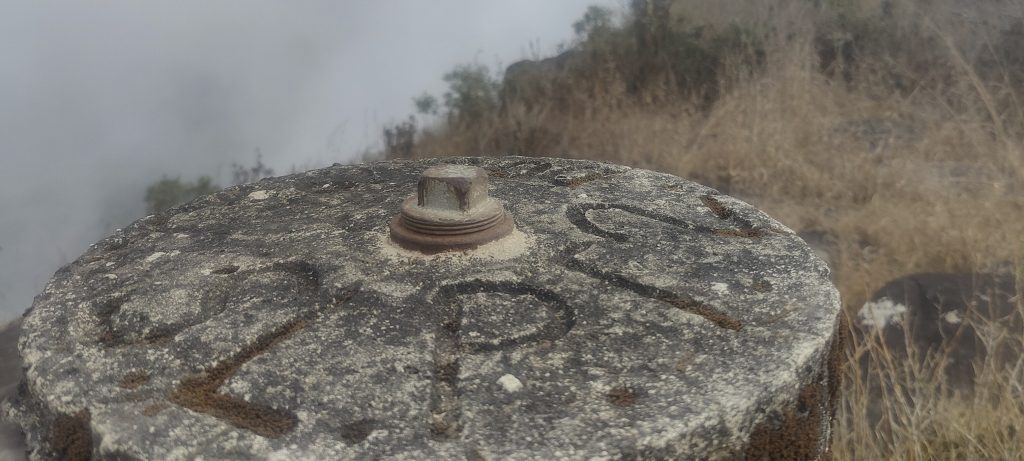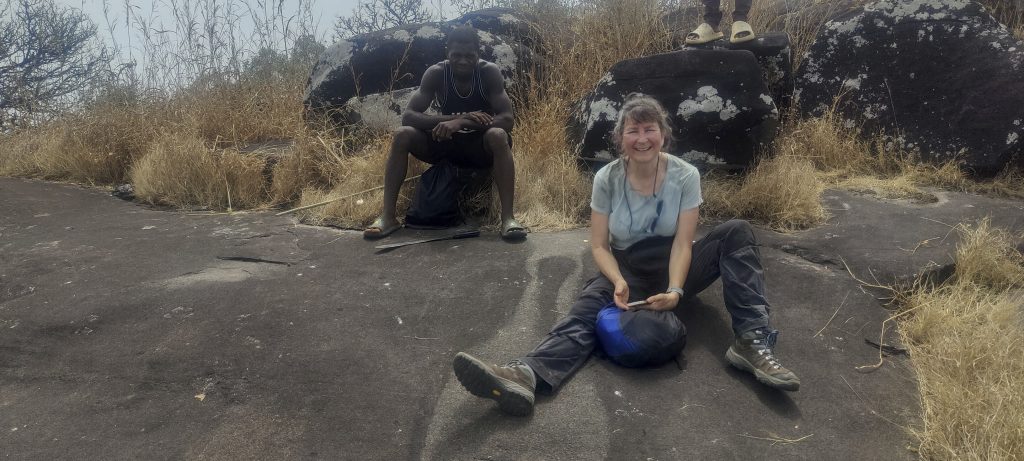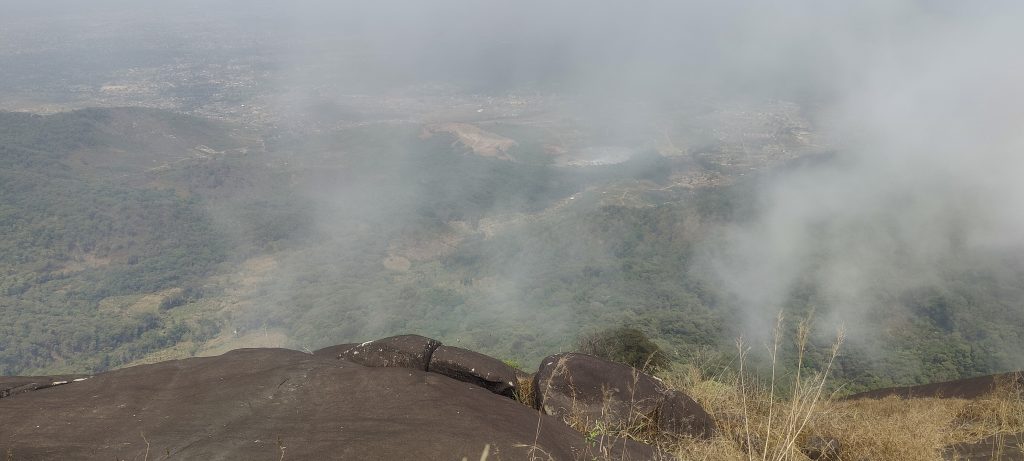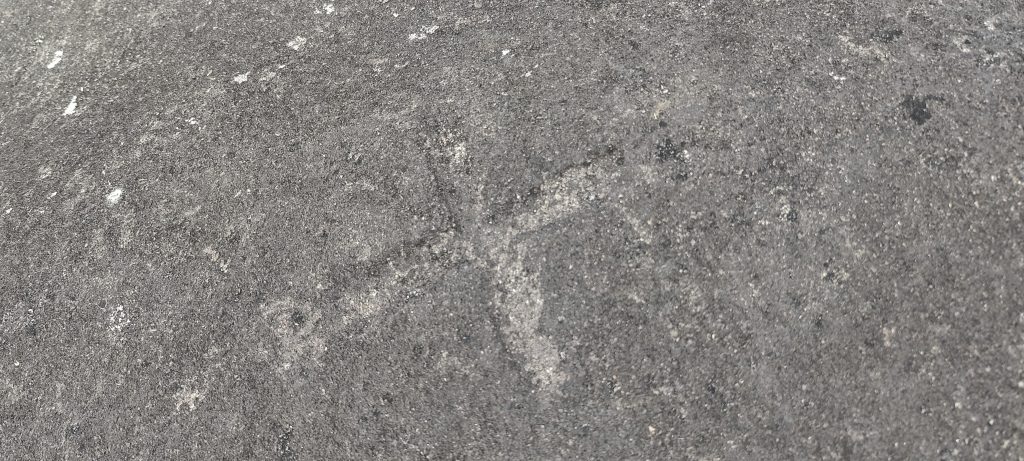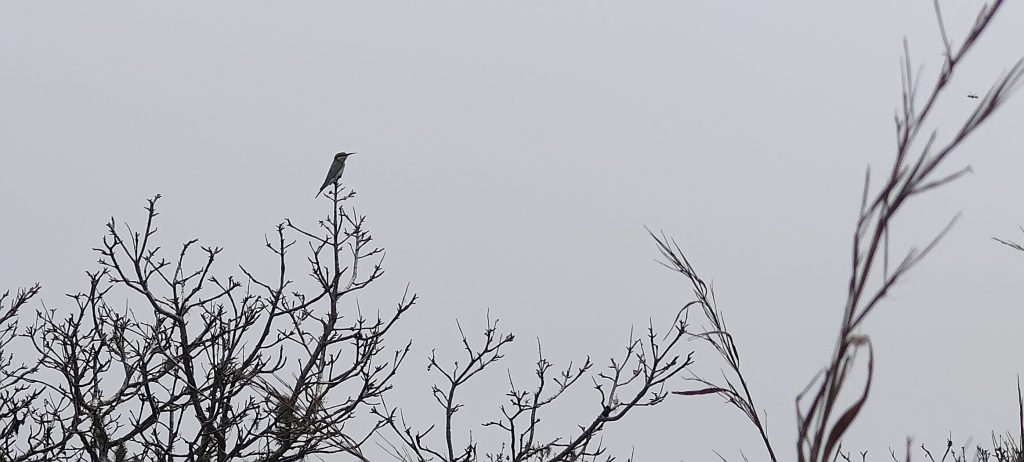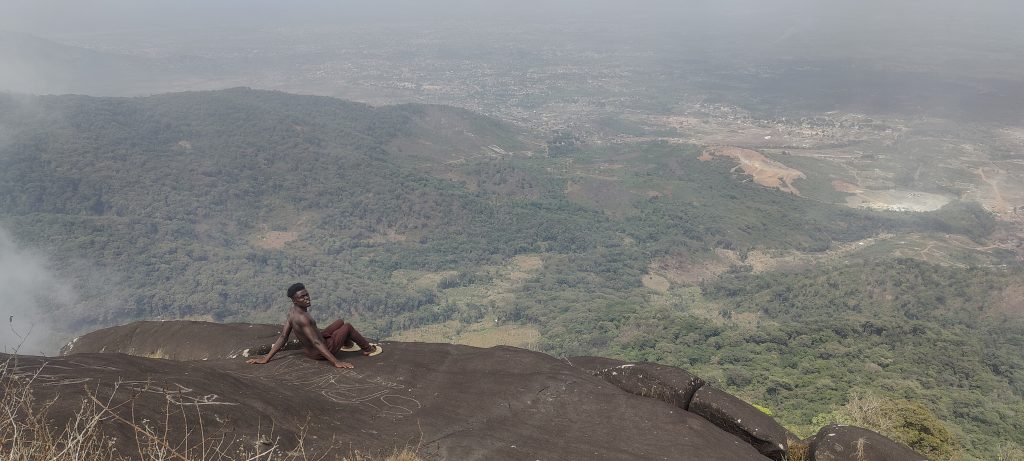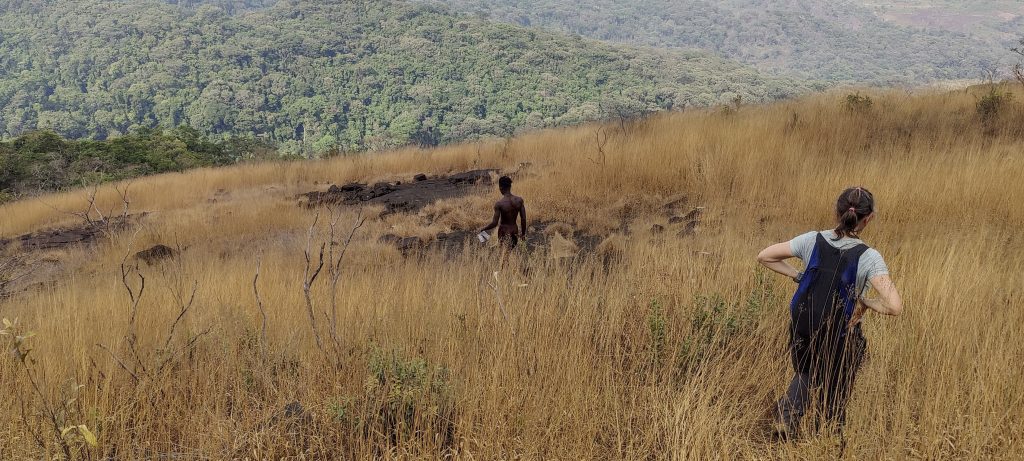 Our colleague Jonathan de Ferranti has checked databases and confirmed that the north summit is lower than the true summit, which is more than a kilometre to the south. The north summit is therefore only 93 metres prominence. Nevertheless, it was a great day with a good walk and a nice adventure. Hopefully someone will reach the south summit and tell their story. We look forward to hearing it. Back in the village we headed back to Freetown and tomorrow, before our flight home, we will try to drive to Leicester Peak.