Our main goal for this trip to Sierra Leone was to climb the isolated ultra peak of Loma Mansa. Any other peaks we could climb would be considered a bonus. And of course we added an extra day or two just in case something went wrong with our plans. We landed at Lungi airport in the evening, and after a smooth immigration and customs procedure, we went to the nearby hotel and had a long drive up to the base of the mountain the next day. The roads were good, but it took time, especially after the tarmac ended.
After successfully climbing Loma Mansa, we spent most of the day trying to reach the base of Sankan Biriwa, another ribu. We were successful in our negotiations with the chief of the first village, but unfortunately were unable to reach an agreement with the locals in the second village. Nevertheless, it was a good day and an interesting experience.
On the way back to Freetown, we quickly drew up a plan to climb the Dublin Island Highpoint and Ricketts Island Highpoint. Together with a third small island, they are commonly known as the Banana Islands (due to their shape). We sailed to the islands not knowing what to expect, but hoping to get more information once we got there. Unfortunately there was not much more information to be found in the nice resort, so we walked as we were. The peaks were not very high and fortunately the jungle was not very dense. We managed to reach both peaks of the island without too much difficulty.
After the Banana Islands adventure we headed for another bonus peak – Picket Hill. There is a marked trail on the maps and we found a local guide and arranged permits. Everything looked promising and we even reached the summit. Until the last moment we hoped that this would be the true summit or that we would find a trail to another one. Hope dies last. Nevertheless, we had a great time and bagged lower Picket Hill North Summit.
It was only a short week, but we travelled more than 1300 kilometres and I had the opportunity to observe local life. This left me with a very positive impression and good memories. Although the people here are poor, they live a well-ordered life and are able to deal with different religions and cultures in a friendly way. This is much more valuable than money. It was also noticeable that they were very welcoming to tourists and I am quite sure that more will come.
The local tour operator "VSL Travel" organised the whole trip logistics very well and we got everything we asked for. All the small and usual travel problems were solved smoothly, so I would like to thank them for that. Special thanks to Alex for his patience and willingness to help us achieve our goal. Needless to say, I had another great time with Denise, Richard and Rob. Thank you very much!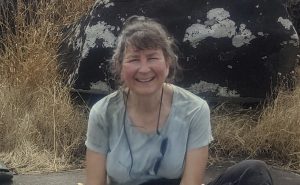 ranges

altitude

prominence

isolation

distance

elevation gain

time

Leicester Peak
Guinea Highlands

590 m

315 m

0.00 km

0.24 km

19 m

0h15

Picket Hill North Summit
Guinea Highlands

888 m

93 m

- km

13.7 km

797 m

6h20

Ricketts Island Highpoint
Guinea Highlands

246 m

246 m

- km

5.5 km

232 m

2h30

Dublin Island Highpoint
Guinea Highlands

167 m

165 m

- km

7.1 km

163 m

2h30

Loma Mansa
Guinea Highlands

1945 m

1665 m

1570.80 km

27.3 km

1596 m

29h30

53.84km hiked and 2807m elevation gained in 41h05