After climbing to Dublin Island Highpoint, we cross a stone causeway that connects two islands. We then walk just over a kilometre on a flat, wide path to the nearest point to the summit. From there we head straight for Ricketts Island Highpoint, the highest of the three Banana Islands.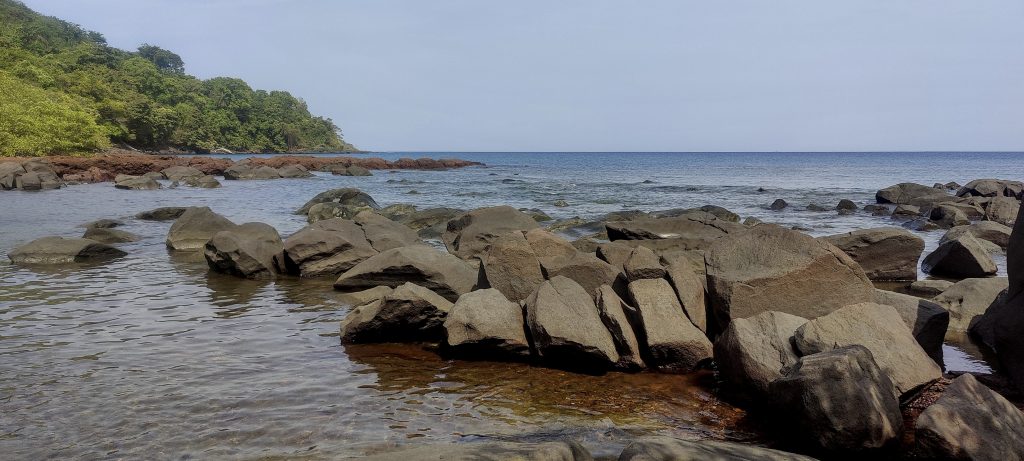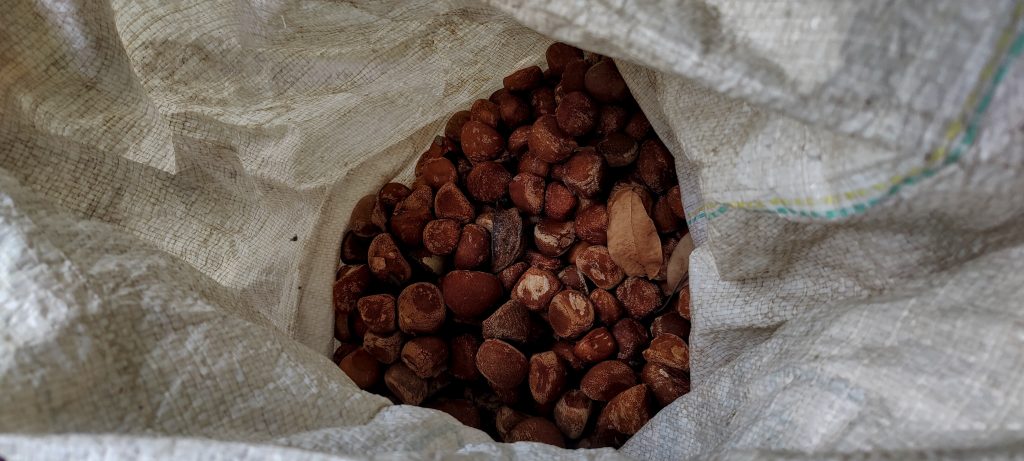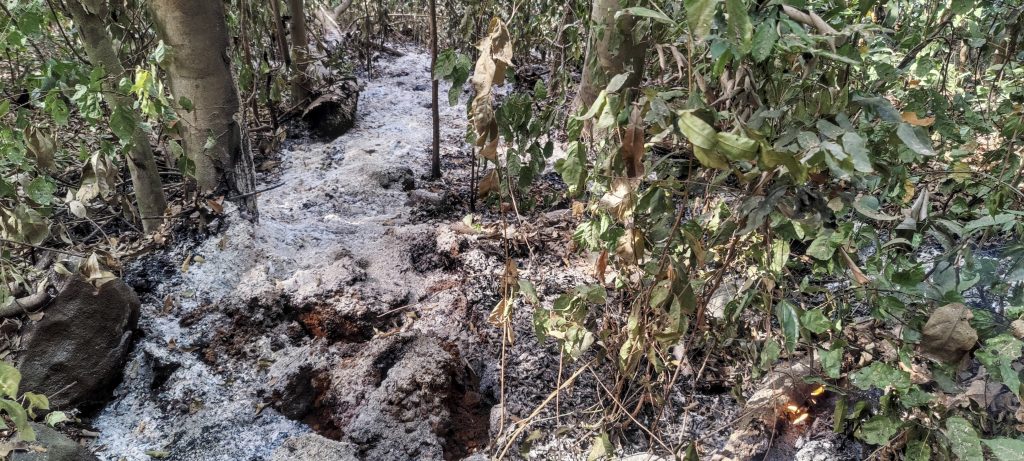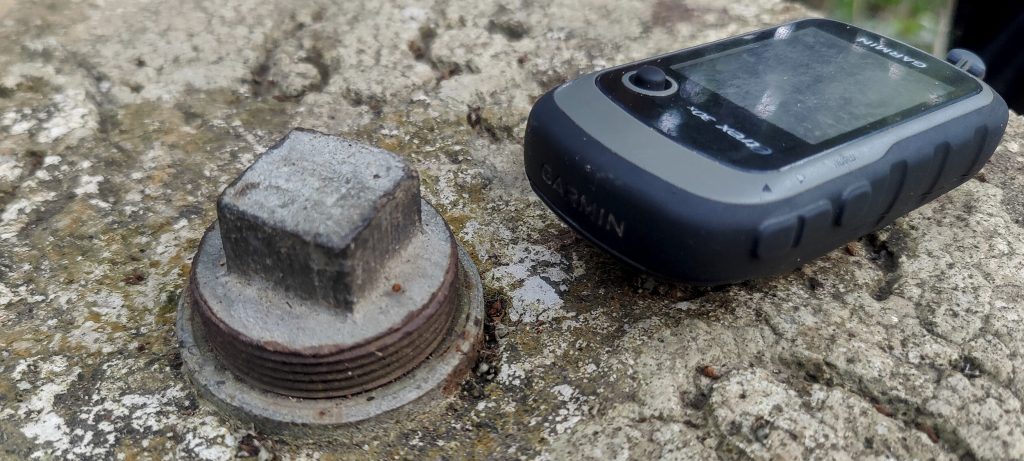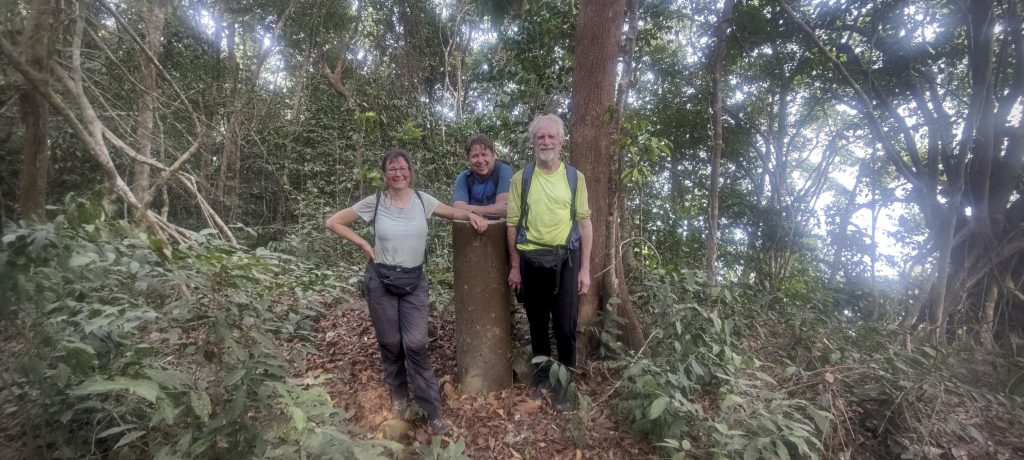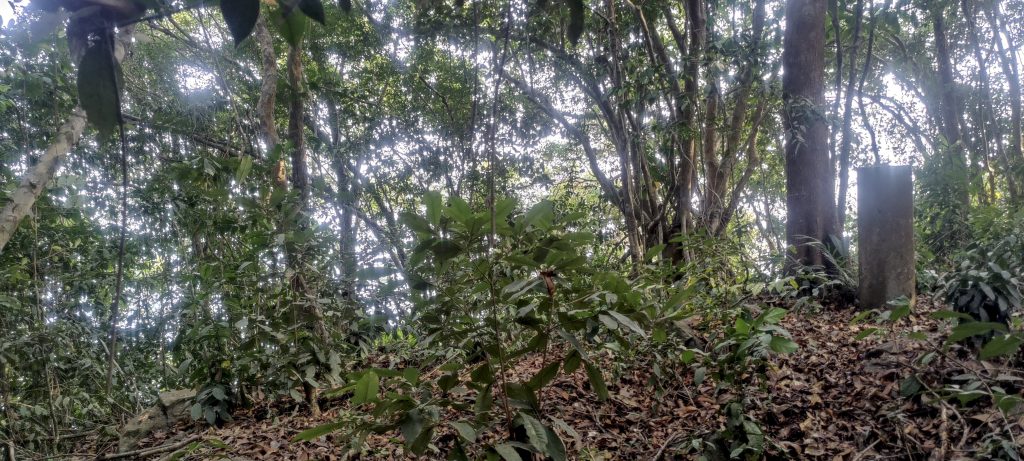 At the top we found a trig pillar, a boundary marker and another concrete pillar with an inscription saying 'military'. However, there was not much to see due to the vegetation. There was also a five metre deep hole at the top, which could have been a mine, but we weren't sure. We tried a south-westerly descent over the col to the village of Ricketts, but due to the dense forest we soon gave up and went back the way we had come.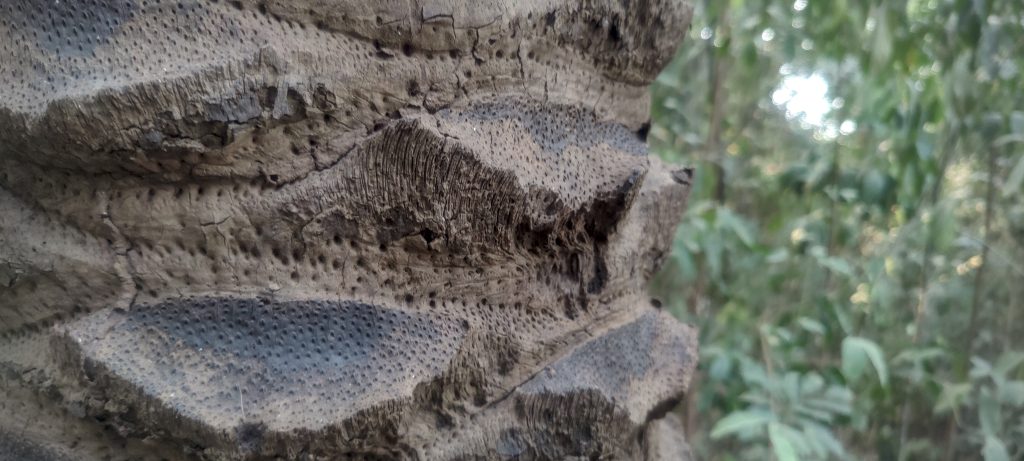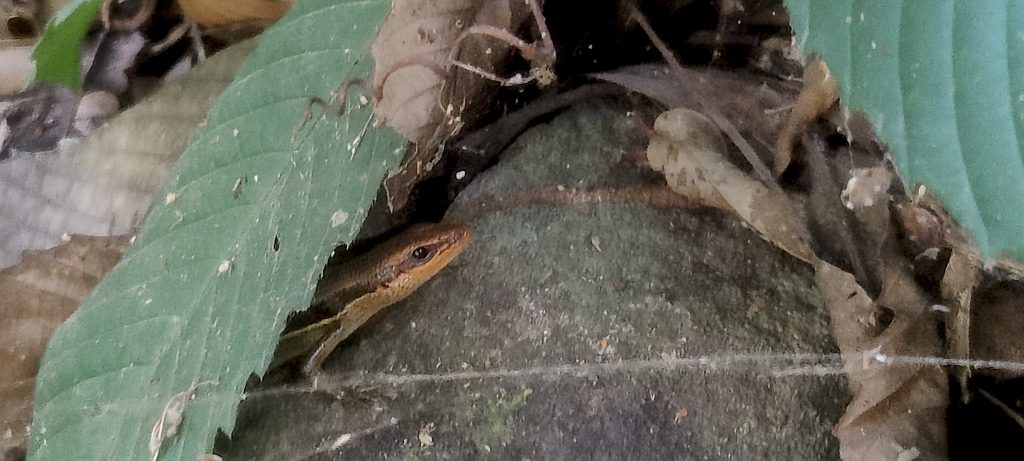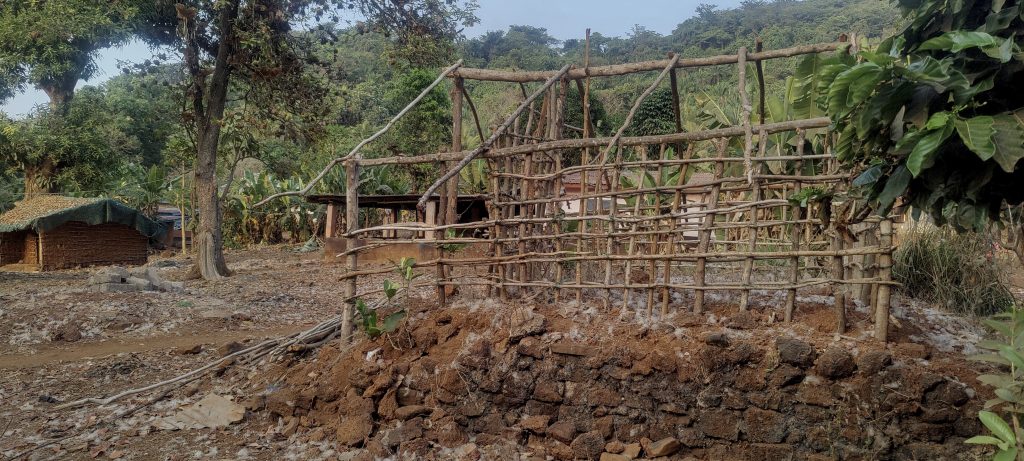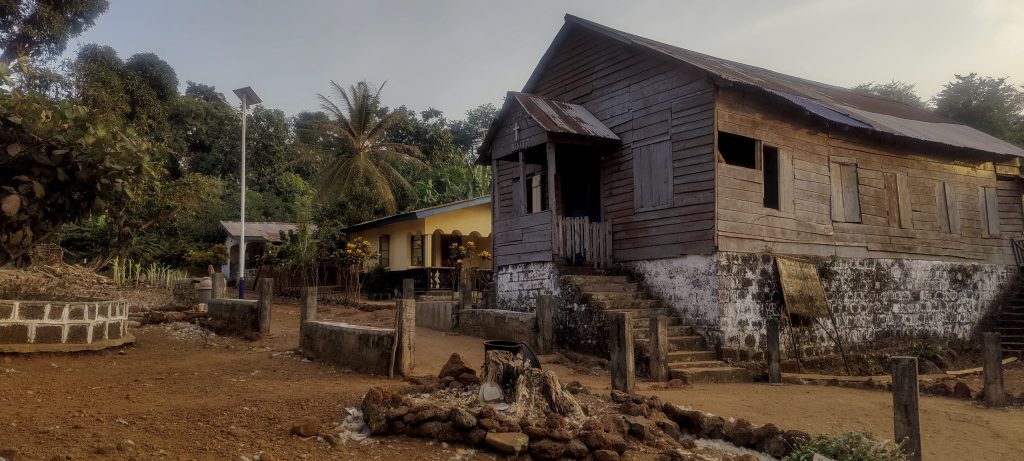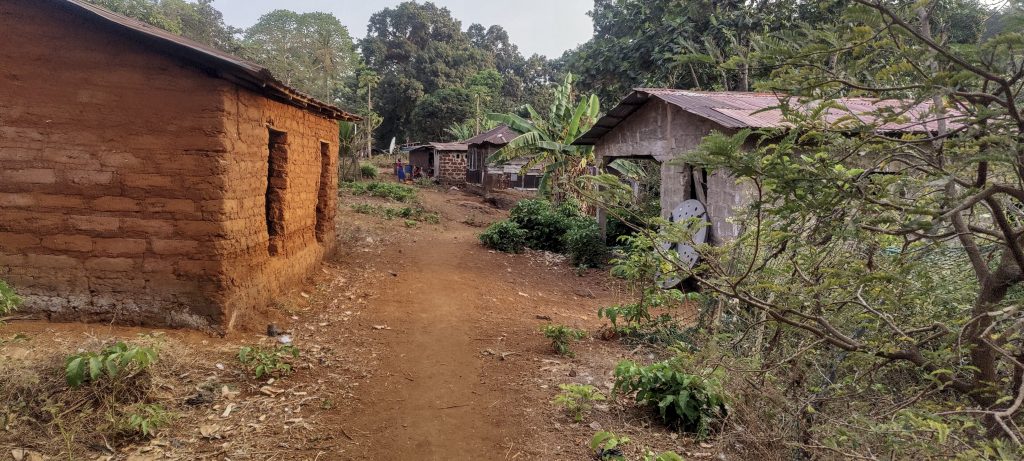 On the way down we phoned our camp manager and asked him to send us a boat, but unfortunately there was none available. So we went to the Ricketts village and negotiated with the locals for transport. It went smoothly, although it took another hour before we could start sailing.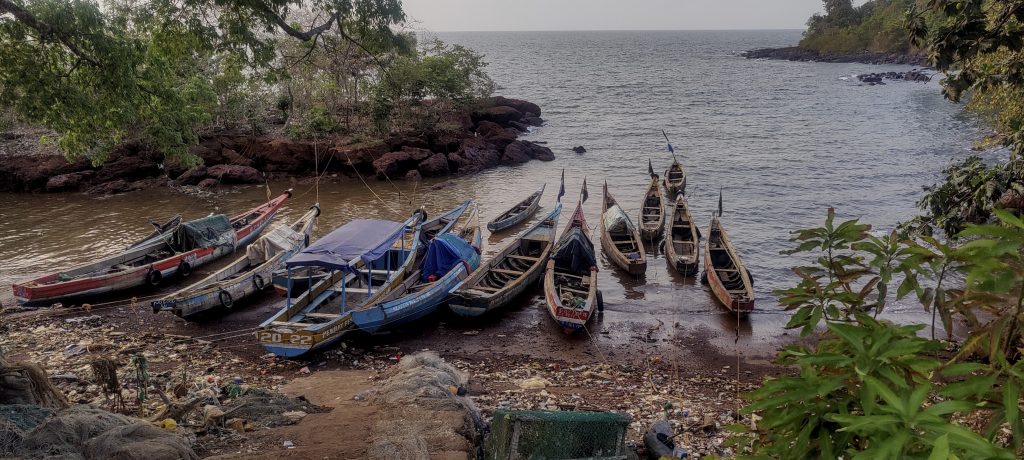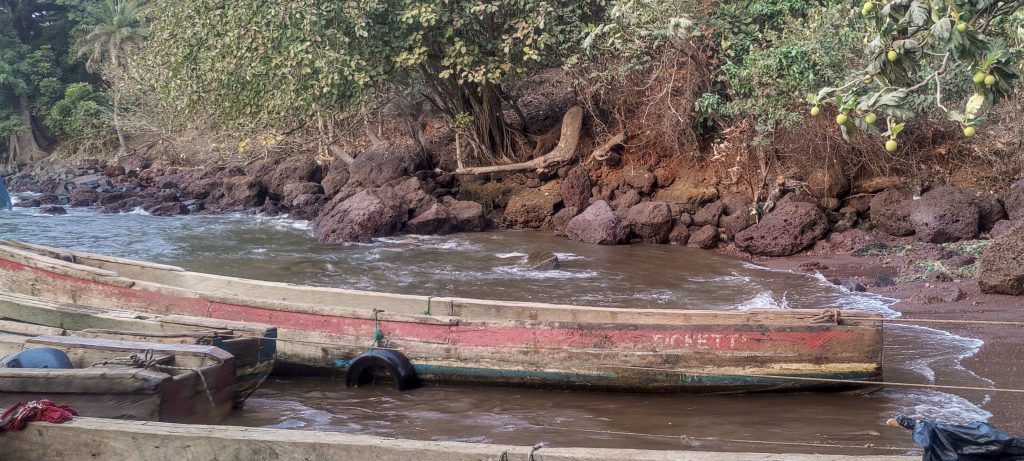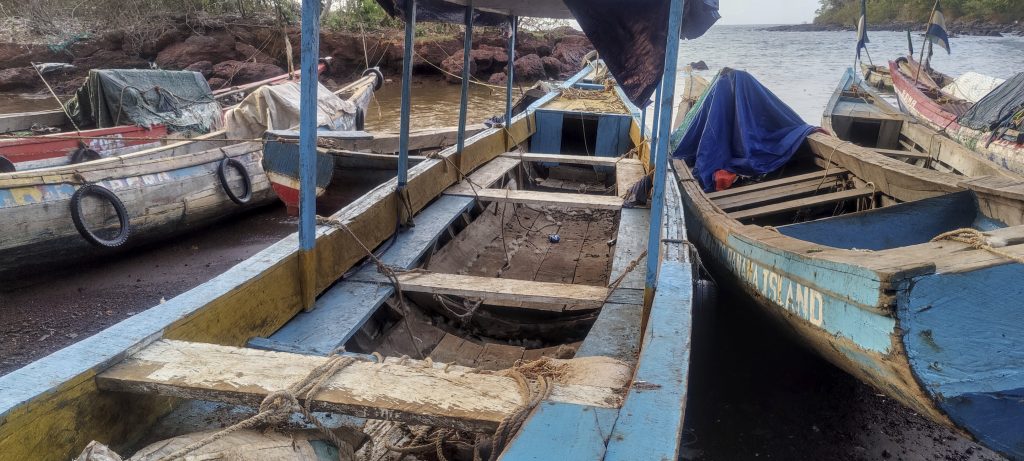 After a lovely boat trip we returned to camp and, after a shower, found our lobster and king crab dinner on the table. A memorable culinary experience. Tomorrow morning we will sail back to the mainland and climb Picket Hill North Summit.