The mountain is very popular with locals. Many trails wind their way to the top; we chose the one that should be a bit freer.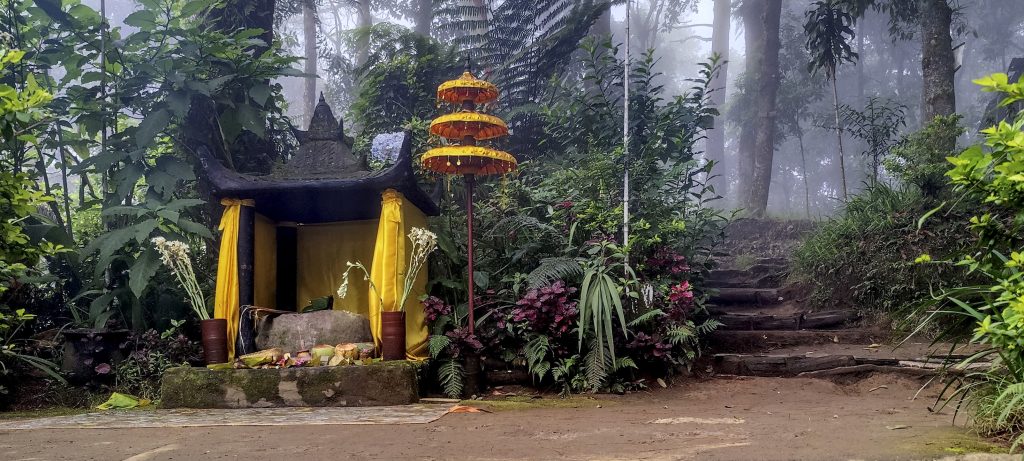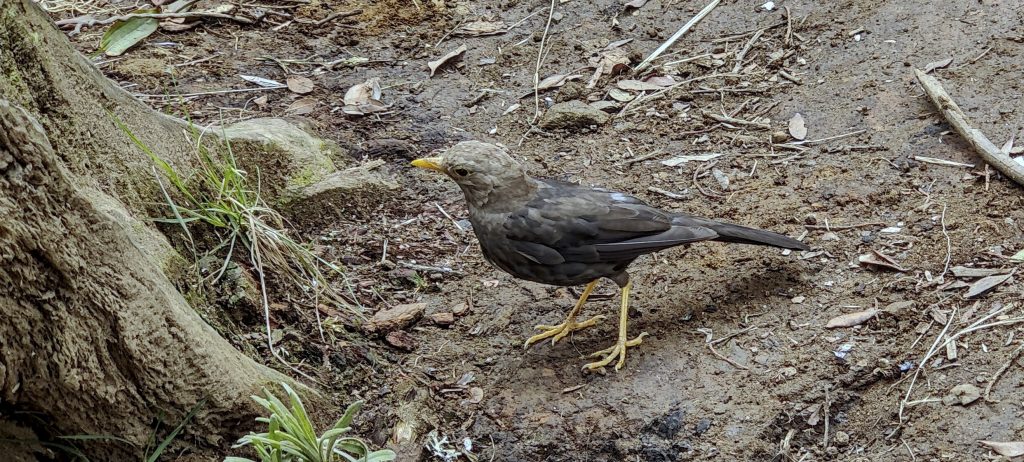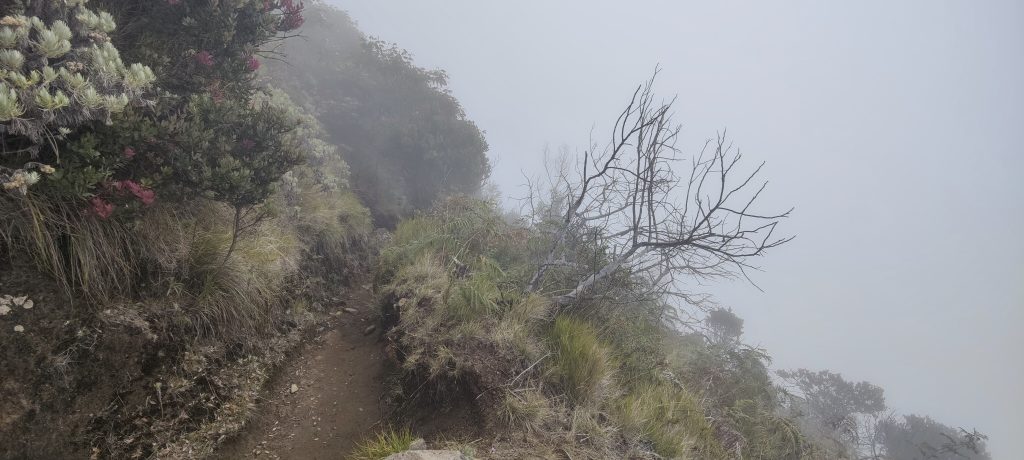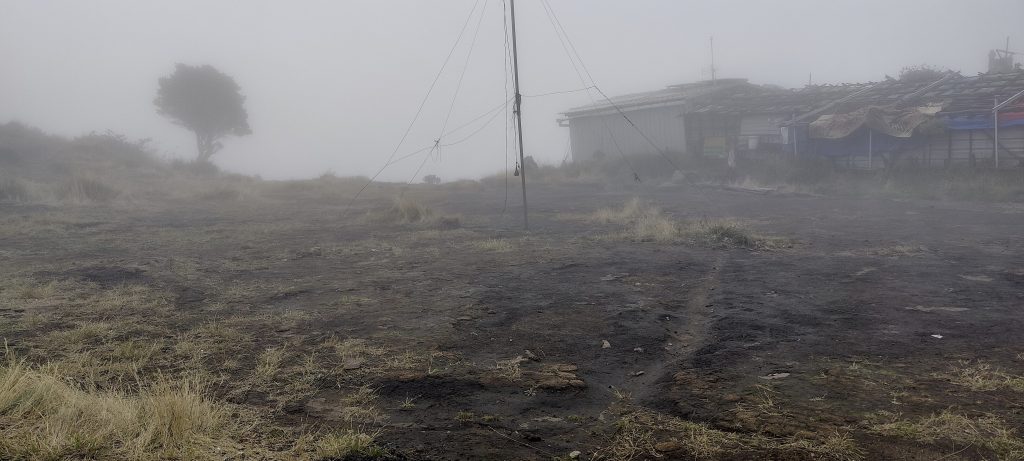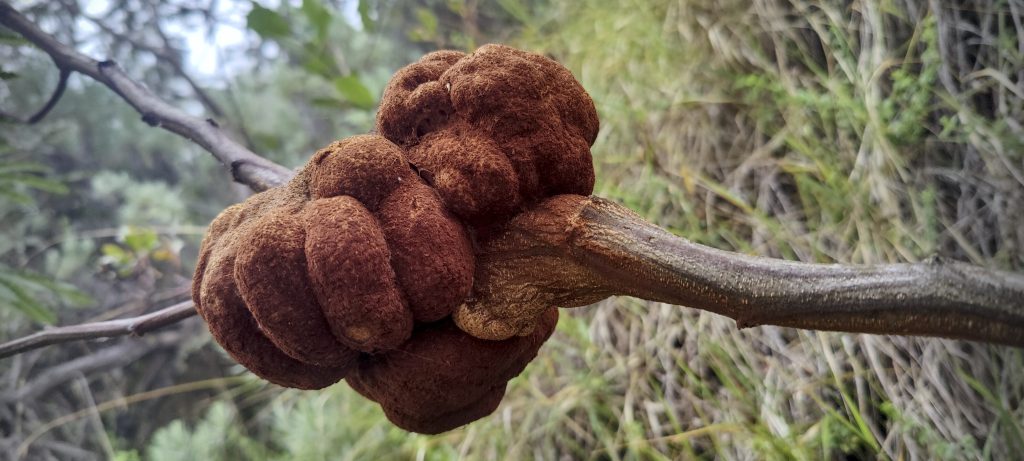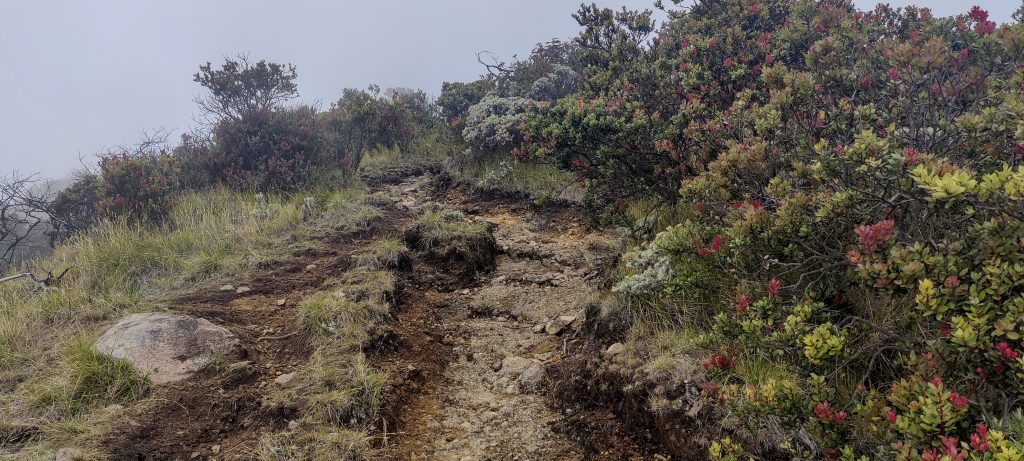 It is foggy all the way, so we can't see much. Pretty quick, we reach the upper camp, where a lot of people are resting. We move on, the wind blows the clouds away from time to time, and we can see the surrounding peaks. There are lots of bushes with pink leaves on top and berries like blueberries on them. There are also lots of dry flowers, which the locals call Indonesian Edelweiss (Anaphalis javanica?).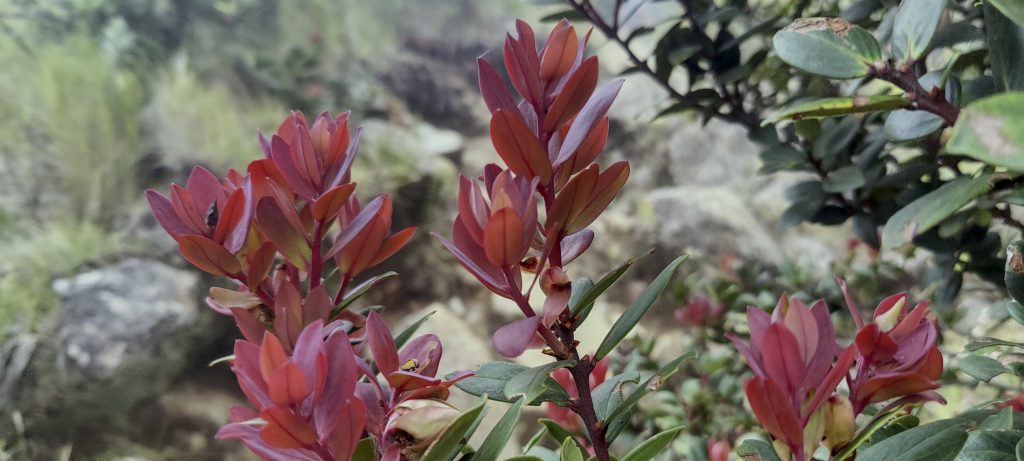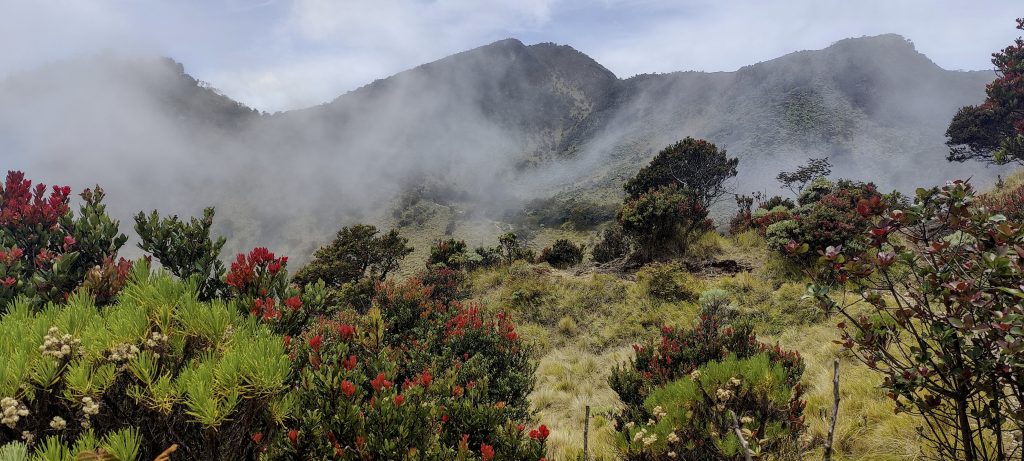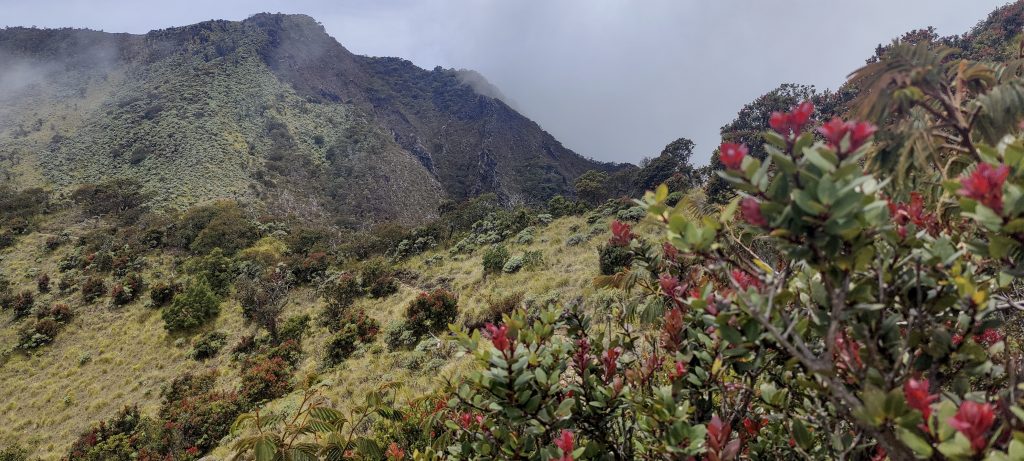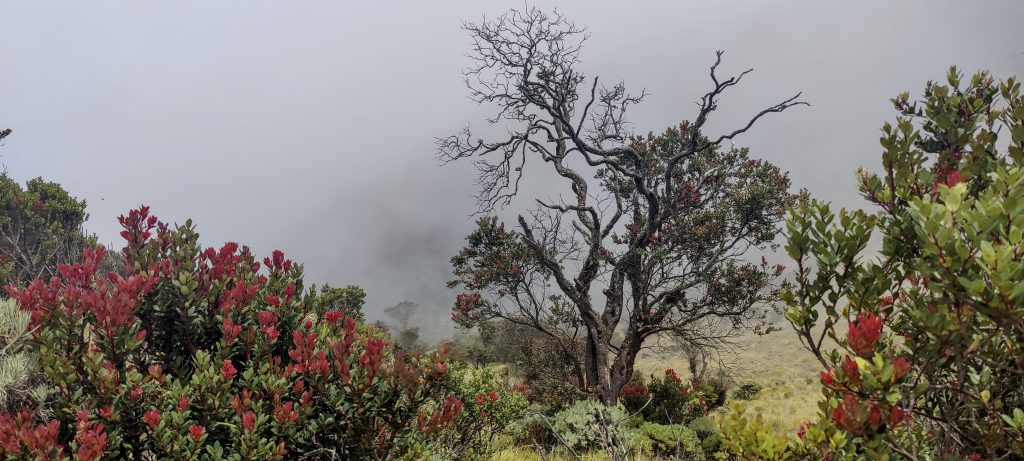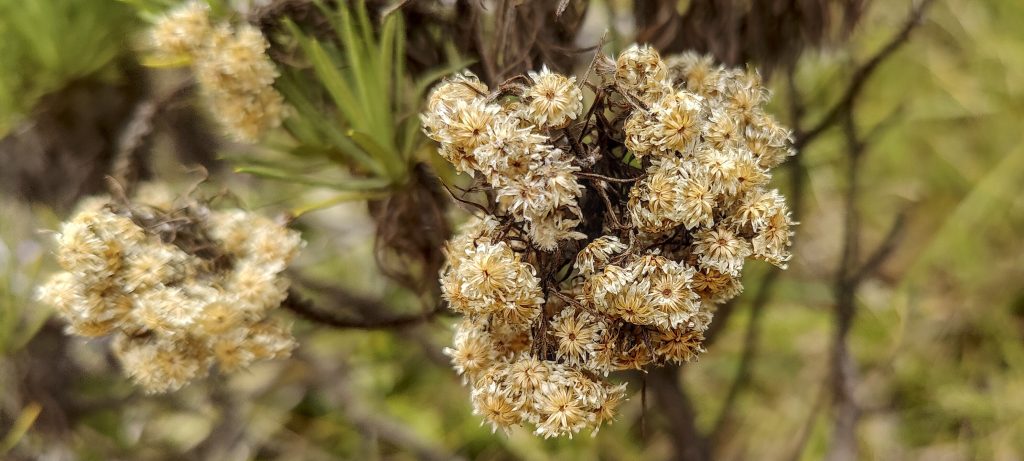 There is a large scout troop resting near the top. Later, we learn that they are university students undergoing a military training course. The summit is marked by a memorial plaque and a large pillar. Visibility is poor. So, the warm cappuccino coffee and fresh mangoes brought by the guides are fantastically tasty. We are waiting for the students to line up for a group photo and also take a photo, then start descending, this time making a shortcut.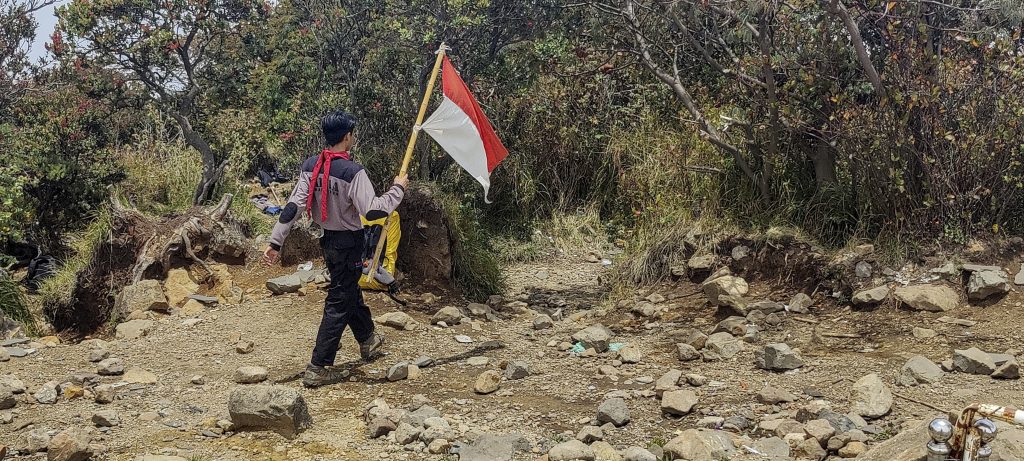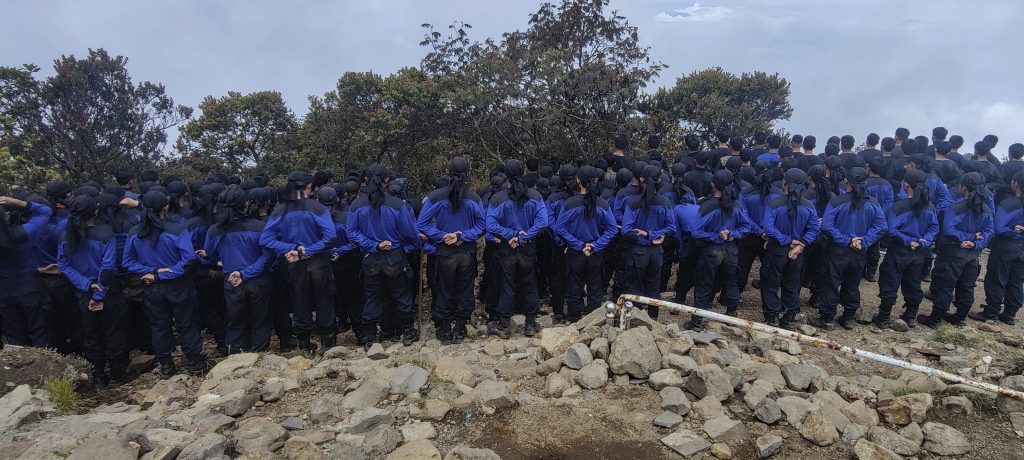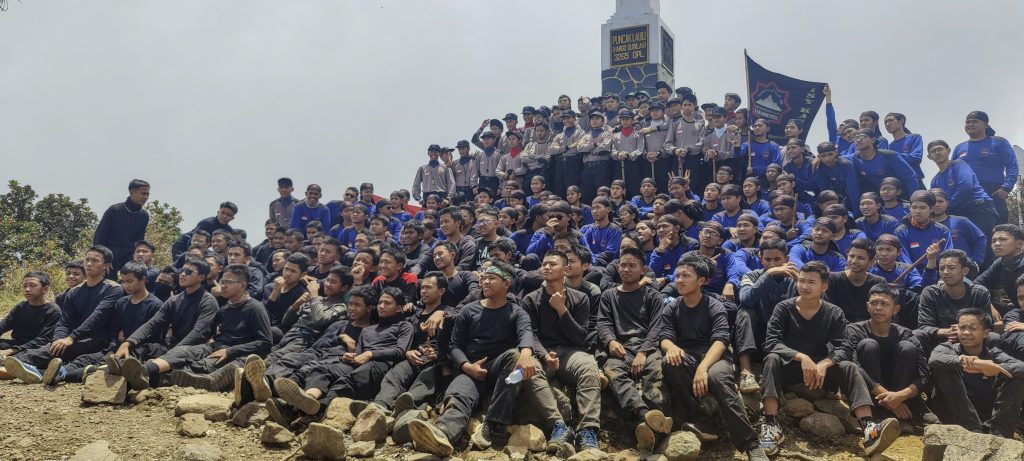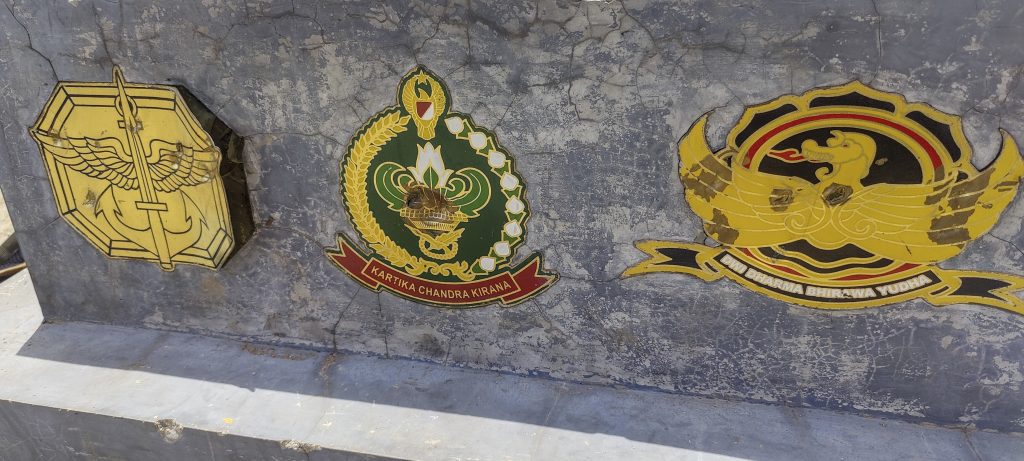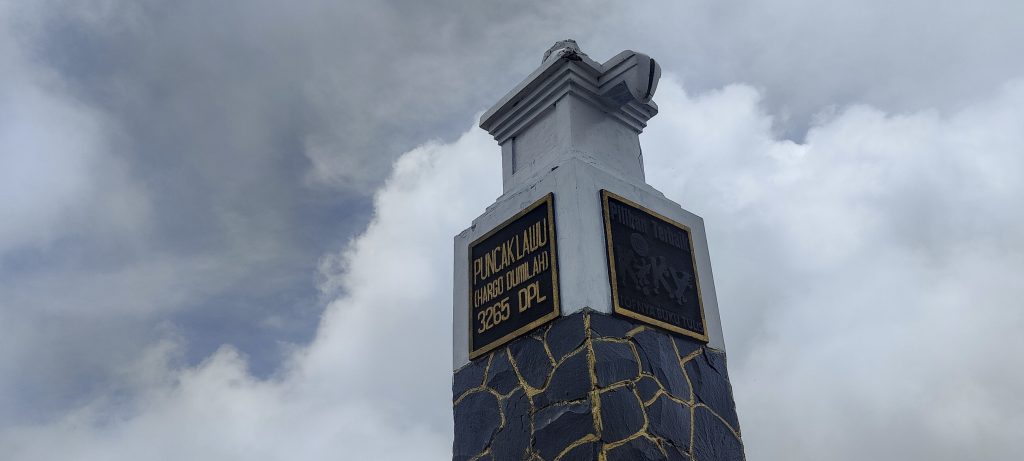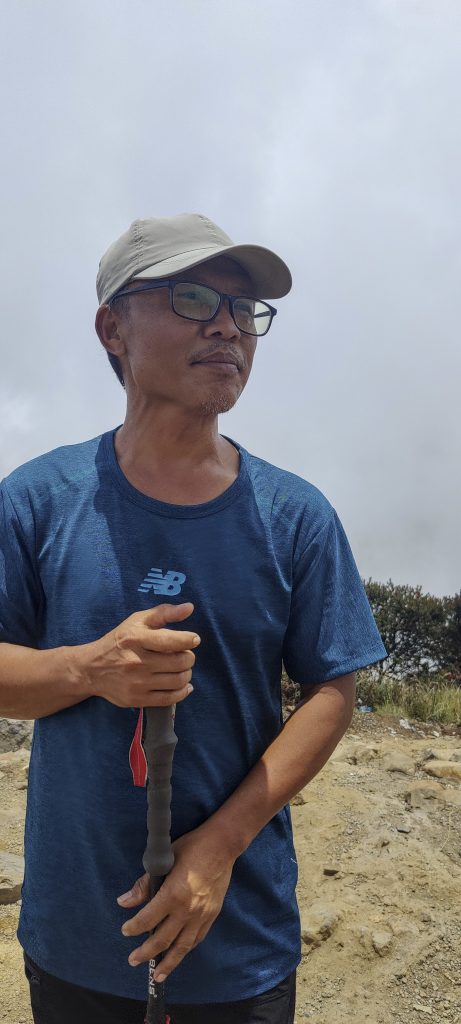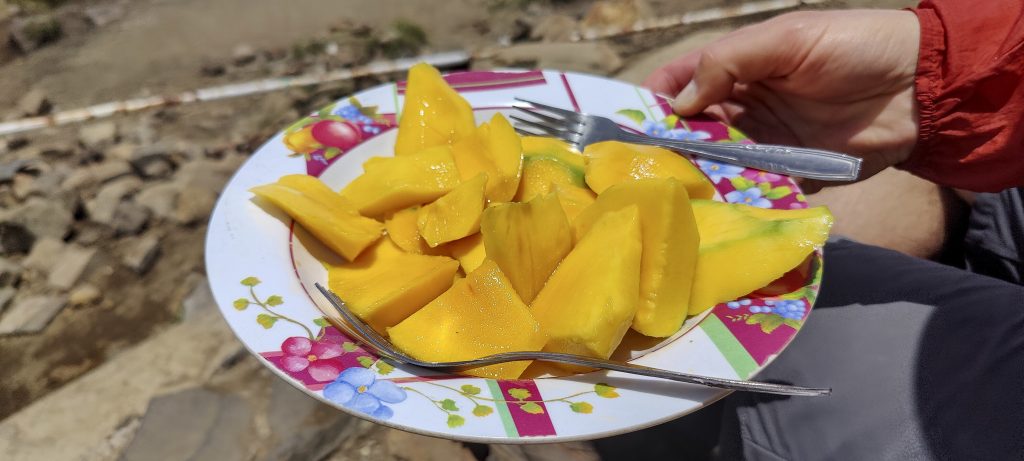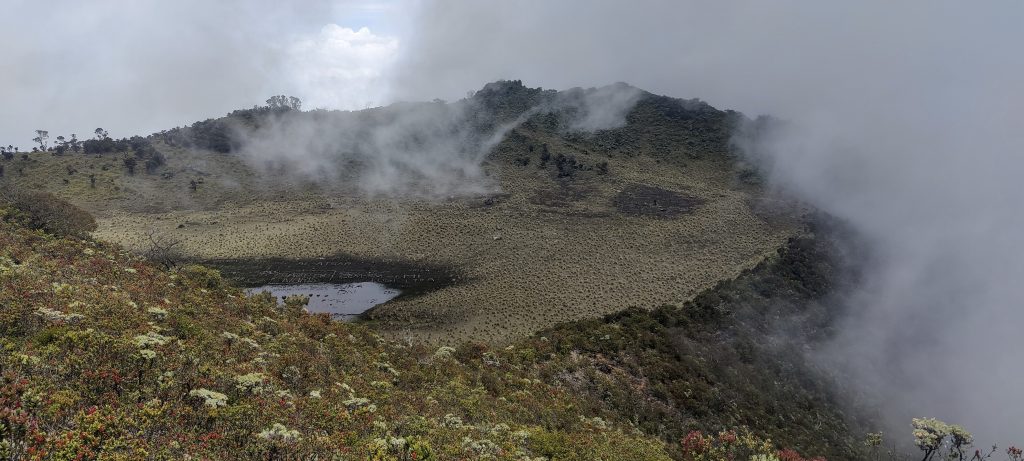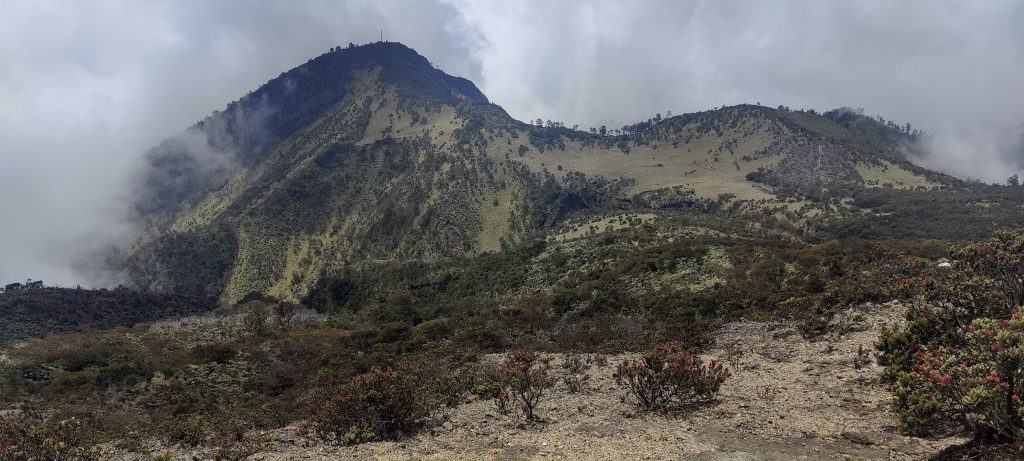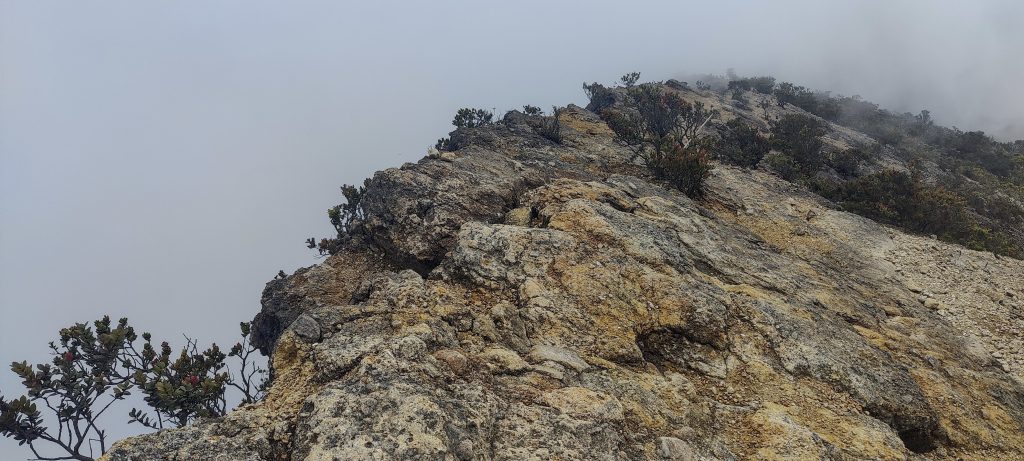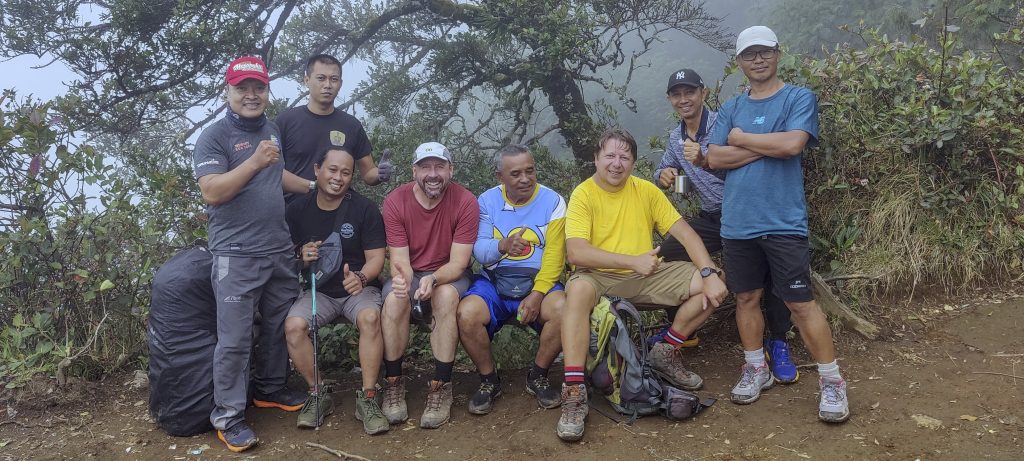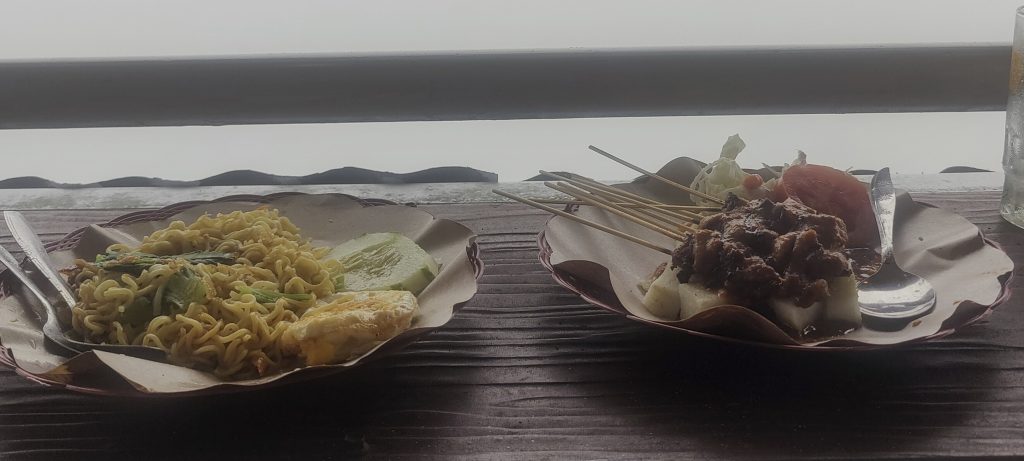 We were back at the car before I realized it. Trailhead at the resort and a patchwork of several hundred restaurants. One of them provides us with fresh juice and porcupine sate. Another Top 100 peak has been checked. a great day. Moving on, towards Mount Slamet