We arrive early in the morning at the registration point at the end of the village. We check in, get on our motorbikes, and ride a couple of hundred vertical meters very quickly. Just before the end, we have to get off the bikes because they are apparently not designed for western weights.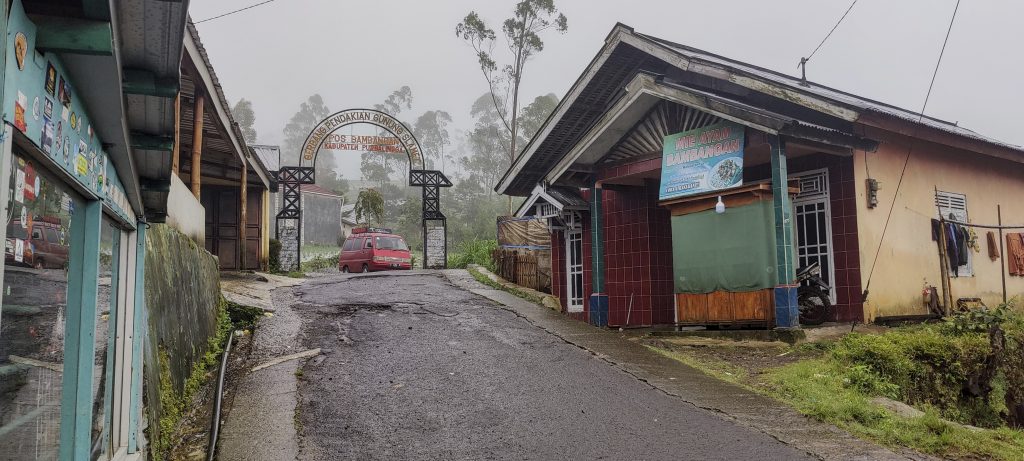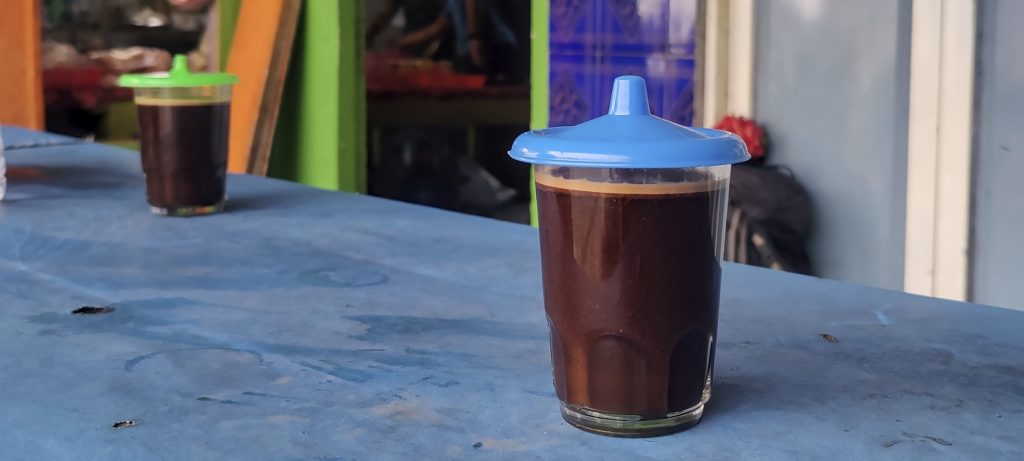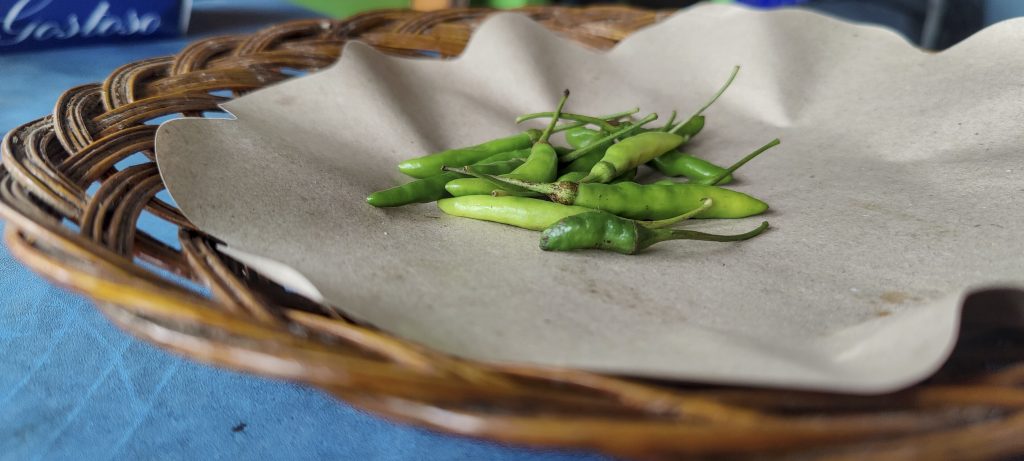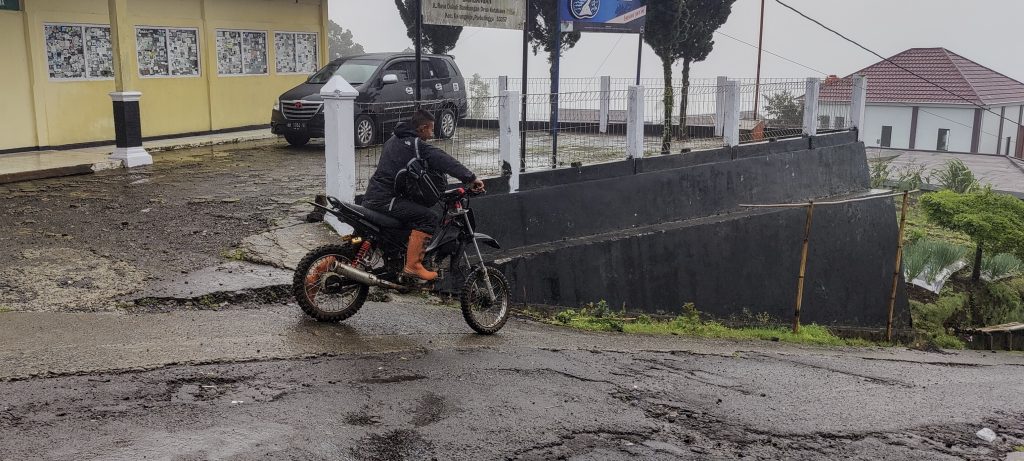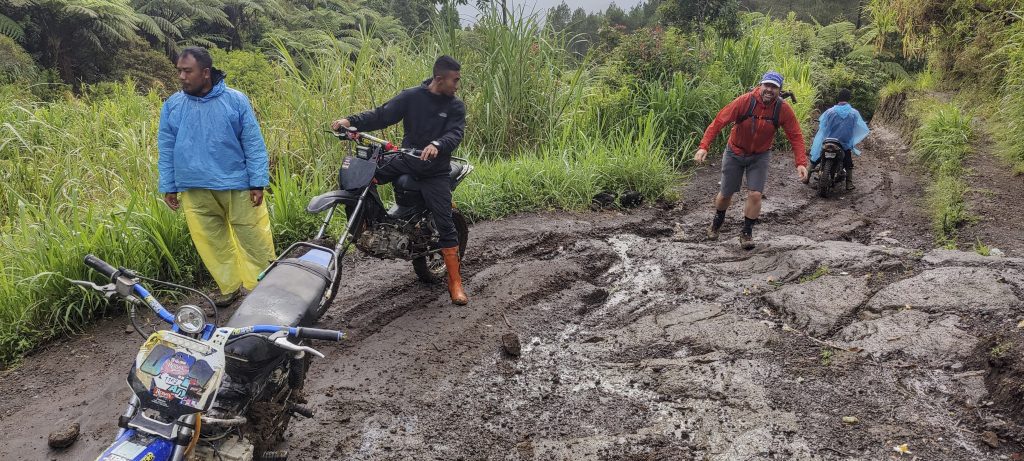 We climb through the jungle almost the whole way. There isn't much to see because of the clouds. On the way, we meet only a skunk and a group of people cutting a new path. They explain to us that a straighter and faster trail is needed for rescue missions. The amazing thing was that we were already climbing down the new trail. I would never have thought that you could cut out several hundred vertical meters of jungle trail in a day. Respect!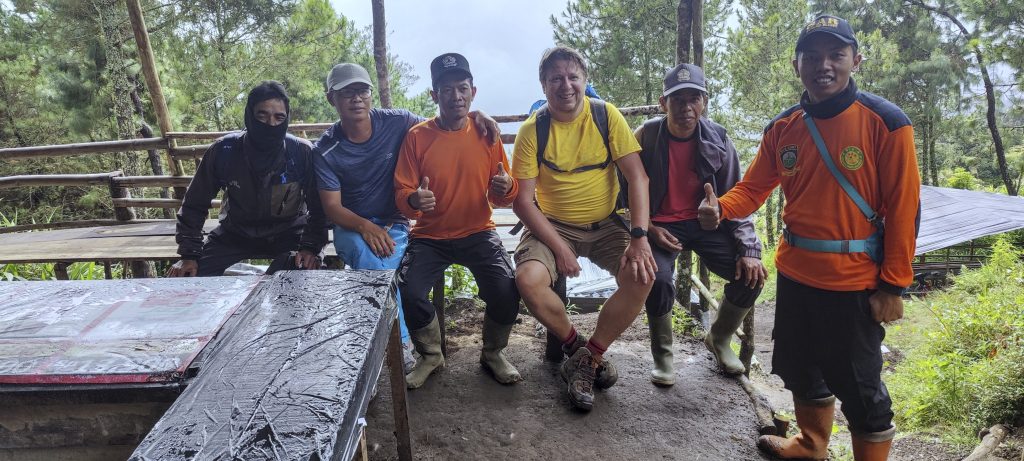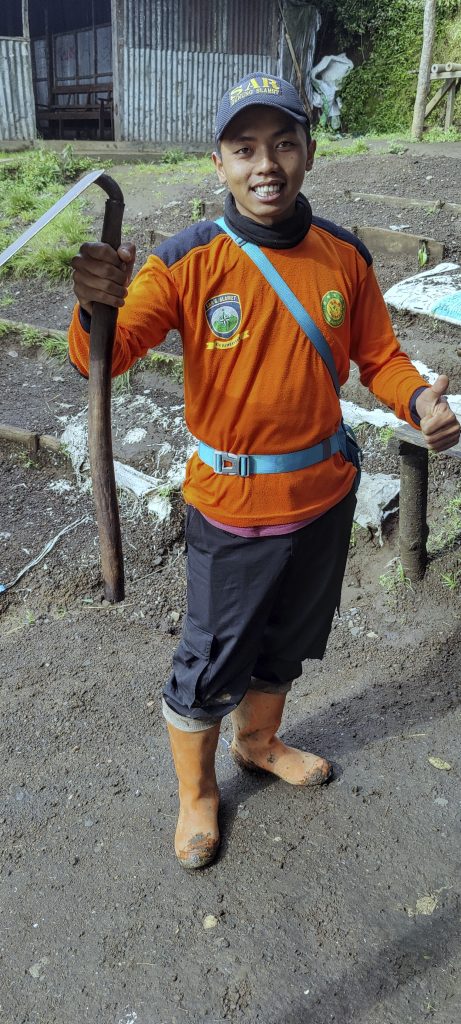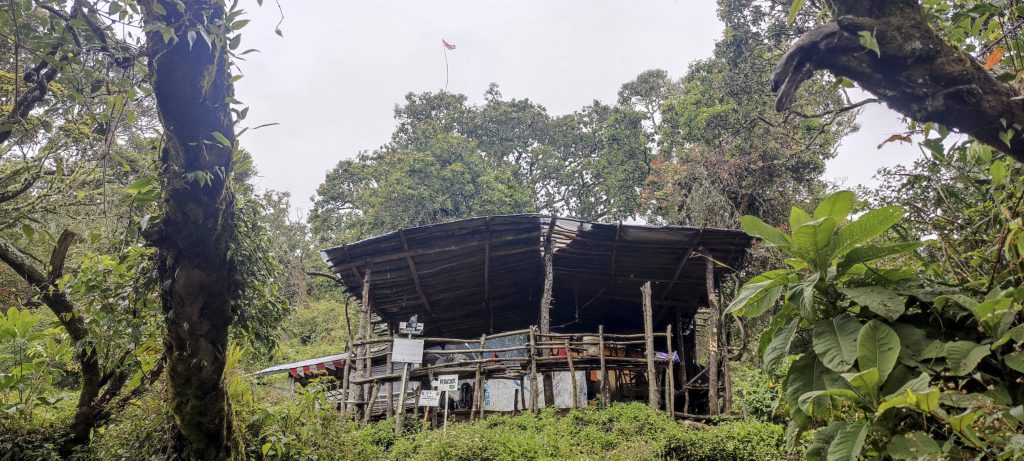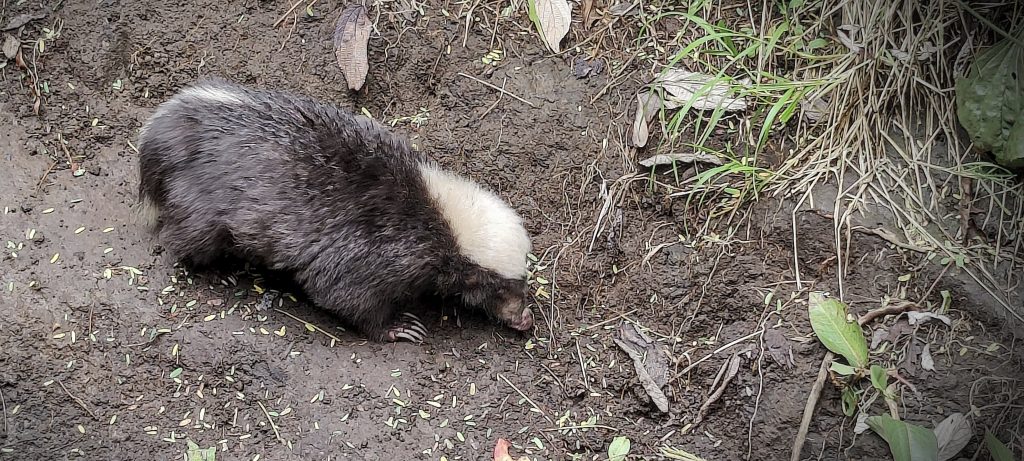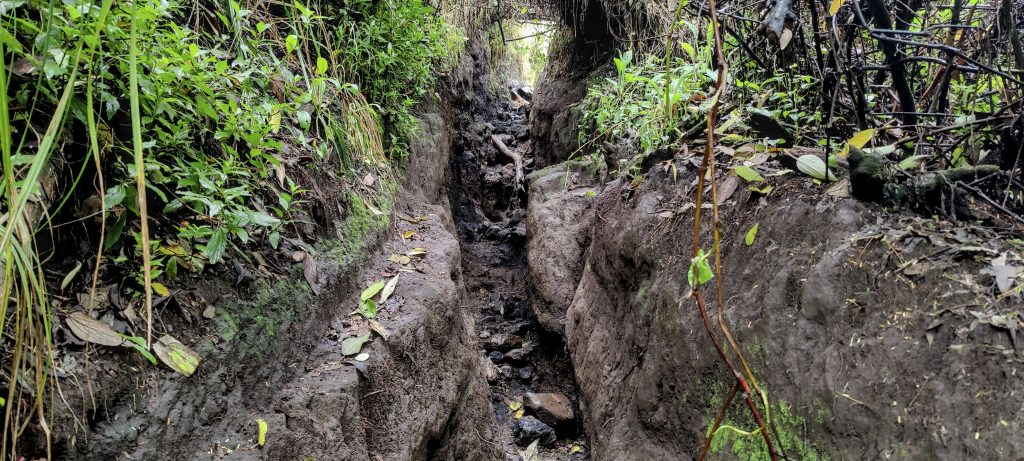 The top is bare and rocky, and during the last eruption, the volcano made sure that there was no greenery for a couple of hundred meters. We don't see much of anything in the fog, so we take a photo and stop for a few minutes to rest. Not far from the summit, there is a natural wall of rocks that slightly blocks the strong wind.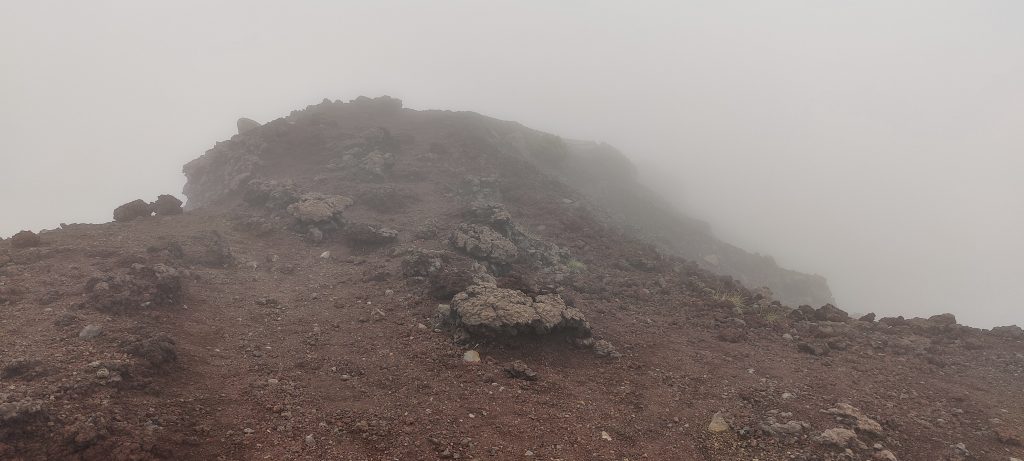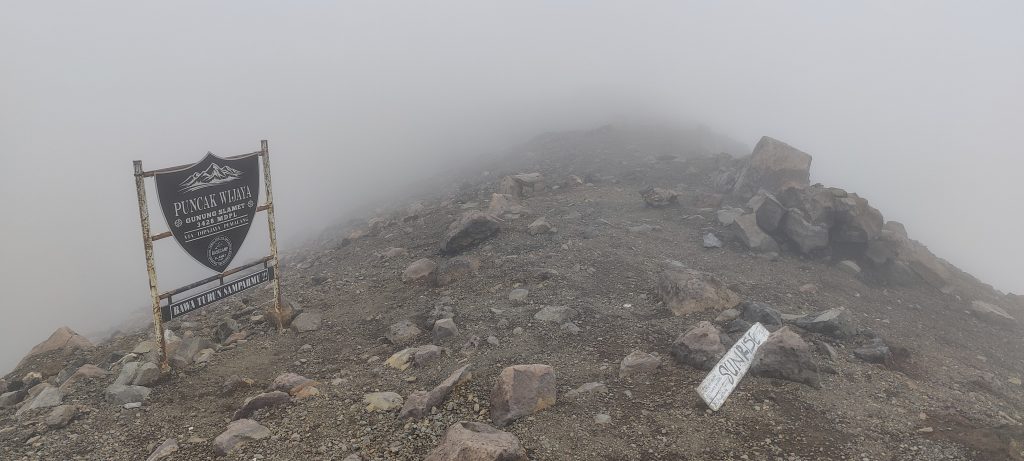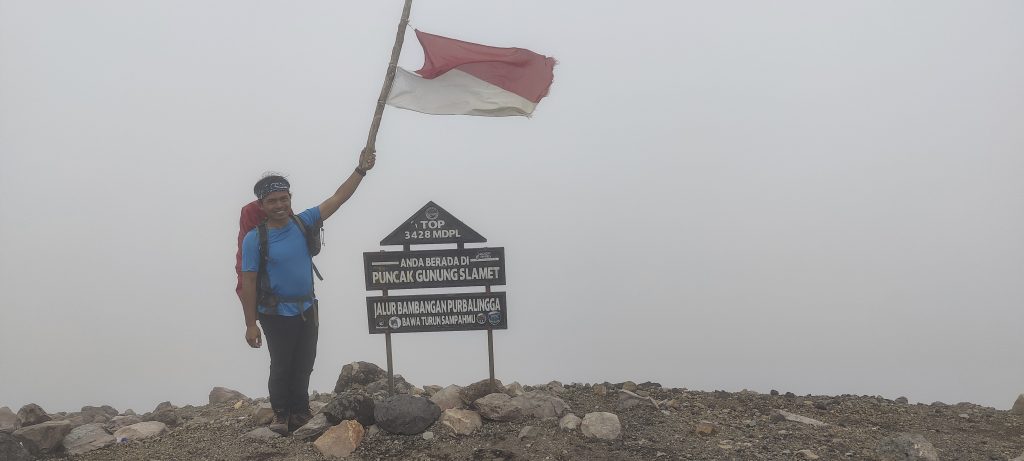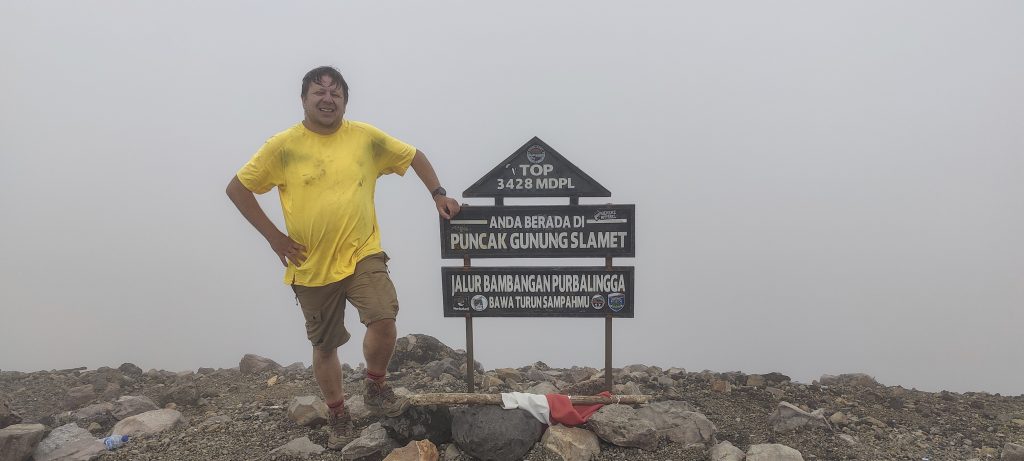 We descend on a newly cut path, which is a little easier than the slippery and clayey old path. A heavy downpour starts near the first POS. There are motorcycles offering to take us to registration. Cool, but I have to admit that riding a motorcycle downhill is much more difficult than going uphill—a good exercise for the arms.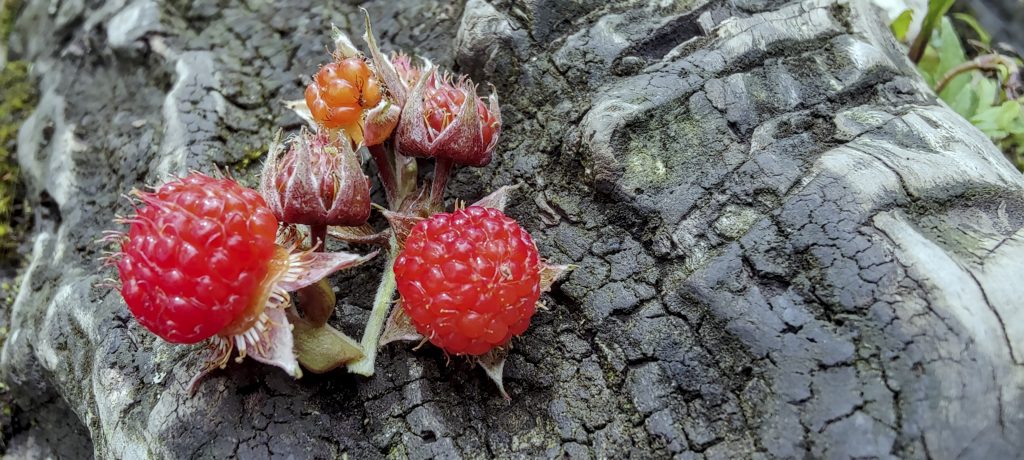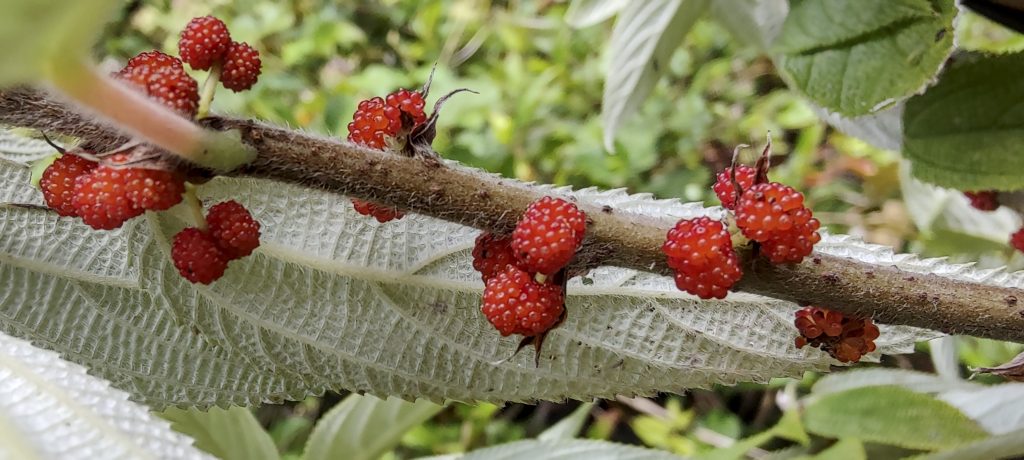 It is the fourth mountain from the world's Top 100 prominence list on this trip. Not bad! Next, it's on to the airport, a flight to Sumatra, and a drive to the foot of Gunung Kerinci.