The second Ultra peak on our grand plan was Mount Matutum. The park is closed and it was hard to get permission, so maybe that is why the trail was overgrown and there were many obstacles along the way, but it was still passable. My GPS track started at 2.57am, quite an early start. First we walked on farmland, then a bit downhill. Quite a few fallen trees to pass. Then into the forest on a typical jungle trail.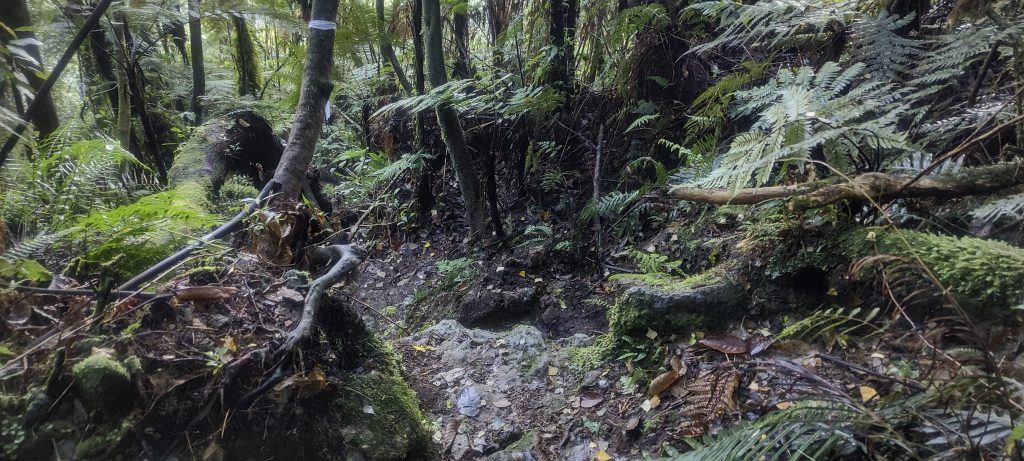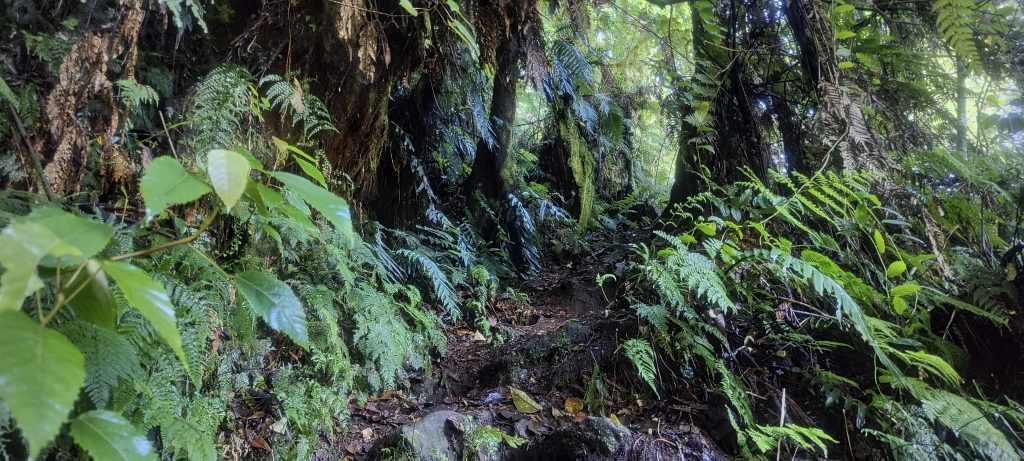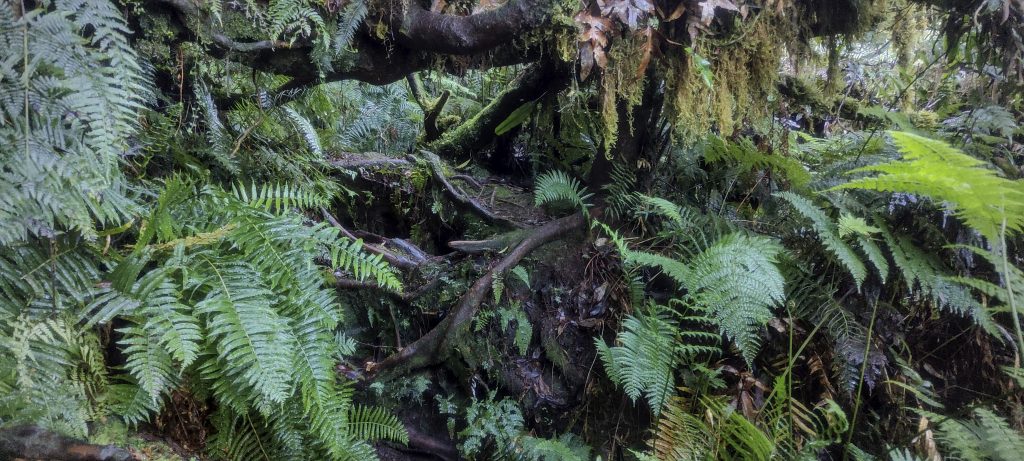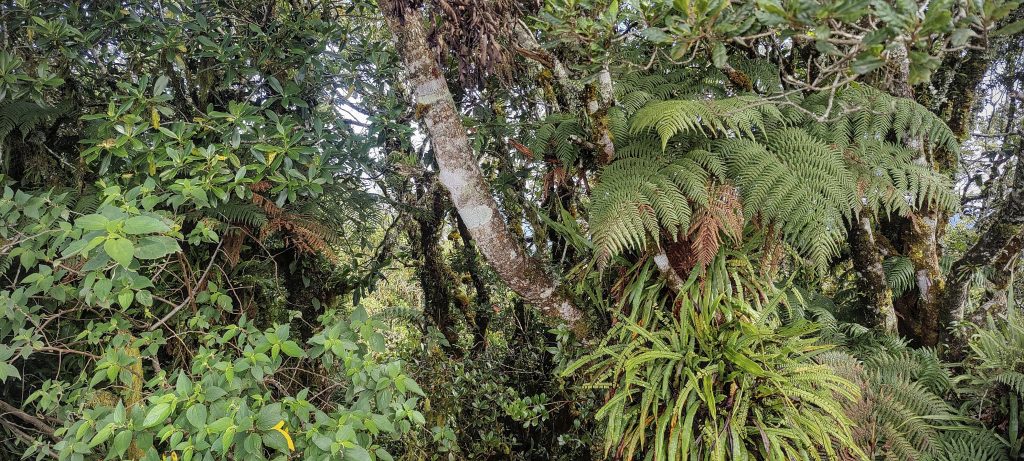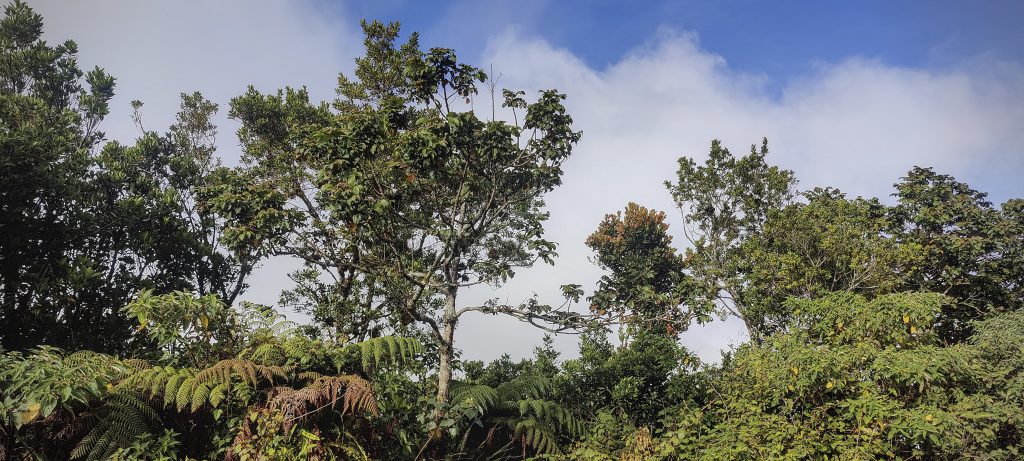 We climbed 1750m in about four hours and reached the summit. The last part to the summit was quite obscured by trees and roots, which made it a pleasant climb. Interestingly, there was a railing around the summit, but I think the bushes behind the railing were so thick that I couldn't imagine anyone falling in. It might have been different in the past, who knows. We found a boundary marker, a plaque with the name and altitude of the peak and a concrete tree stump. After a ten-minute break, we went back down the same path, but at 1370m we took different trail that went over another ridge. I subjectively felt that this path was easier.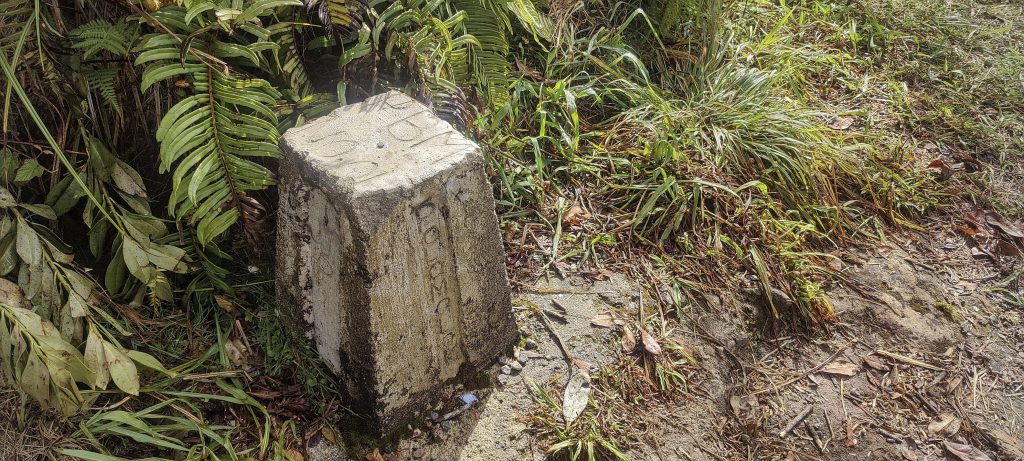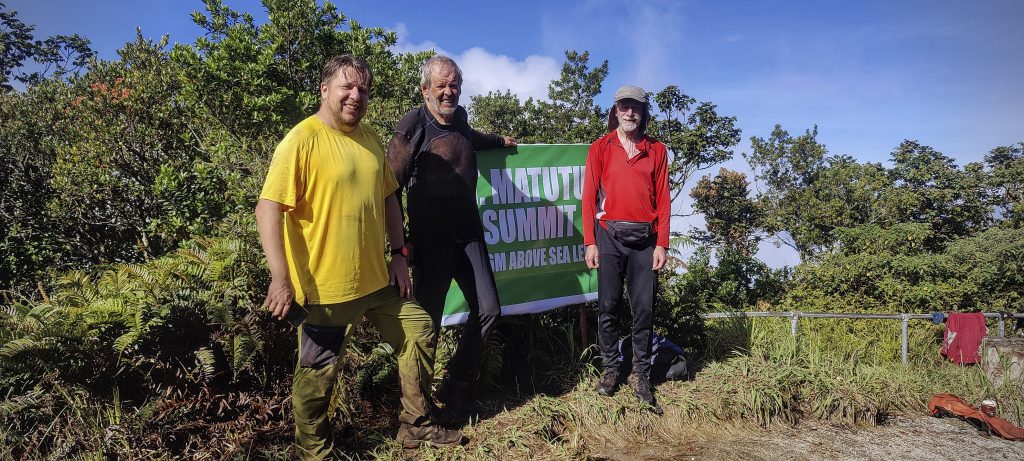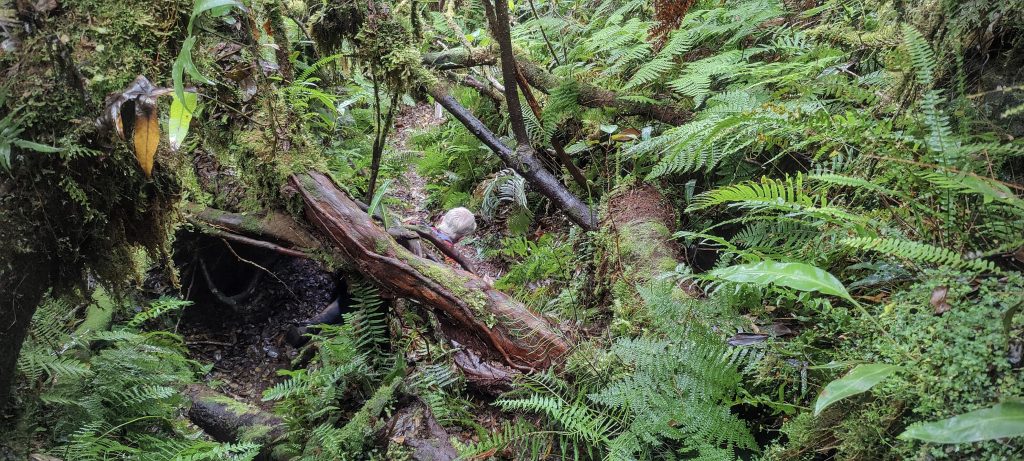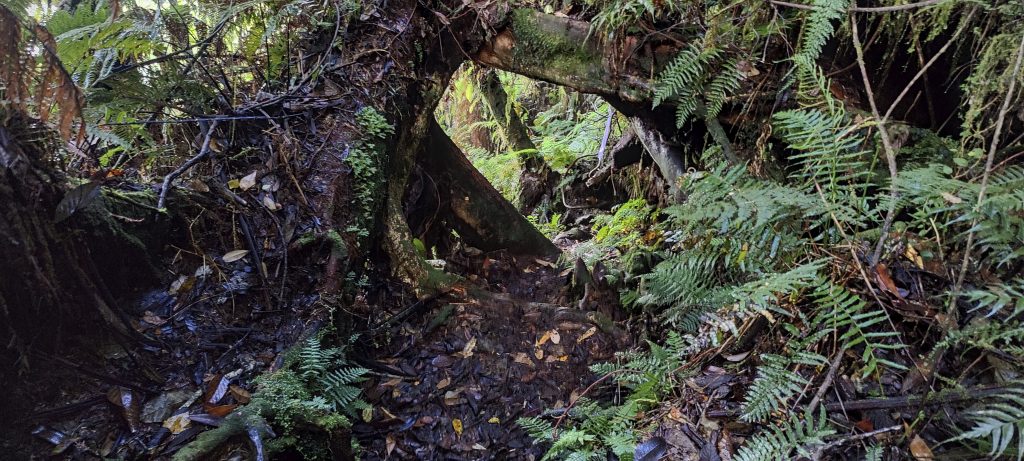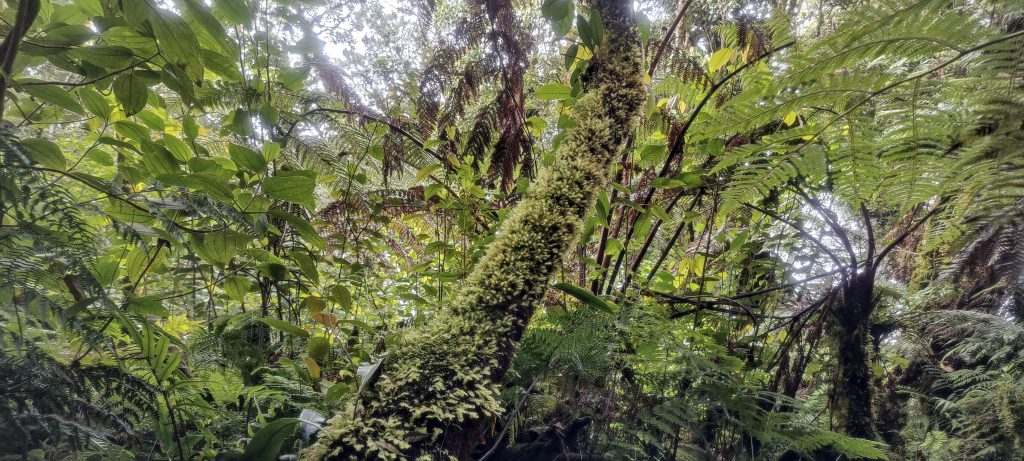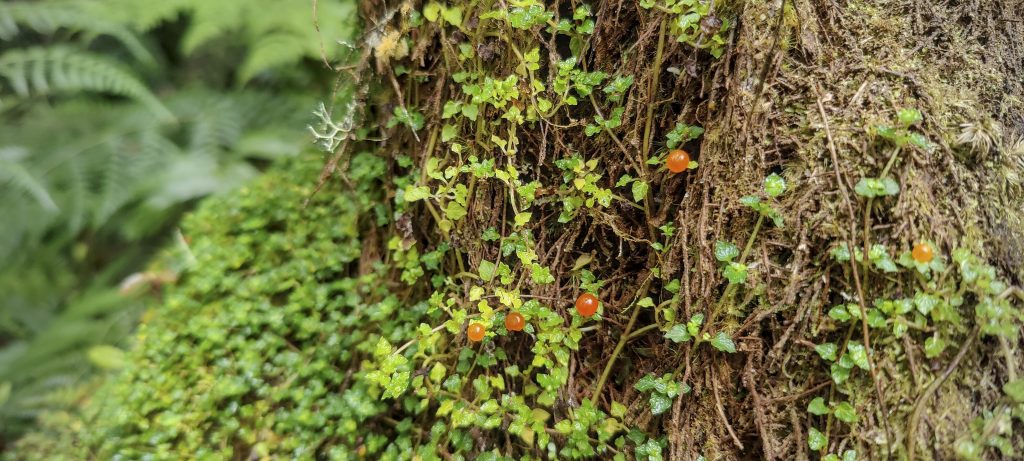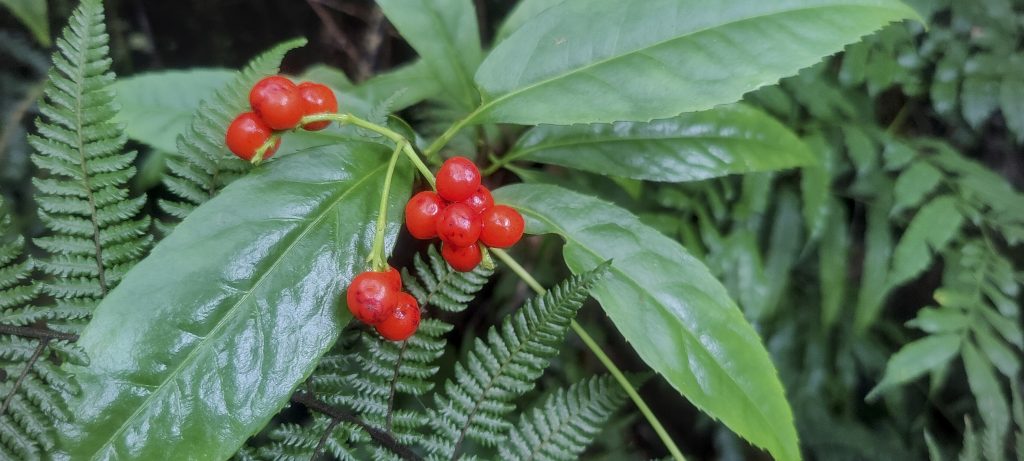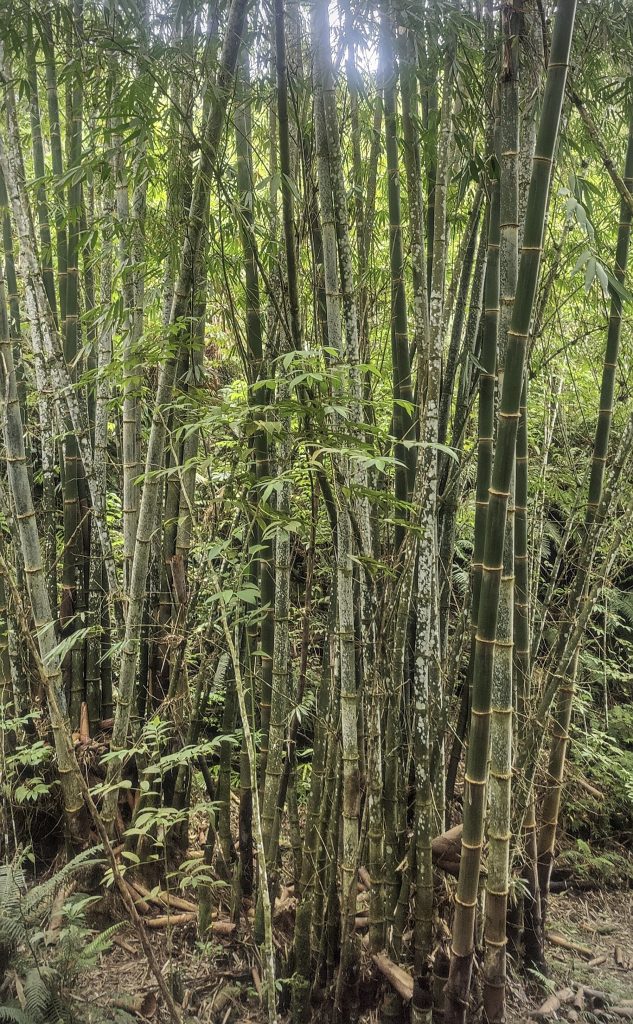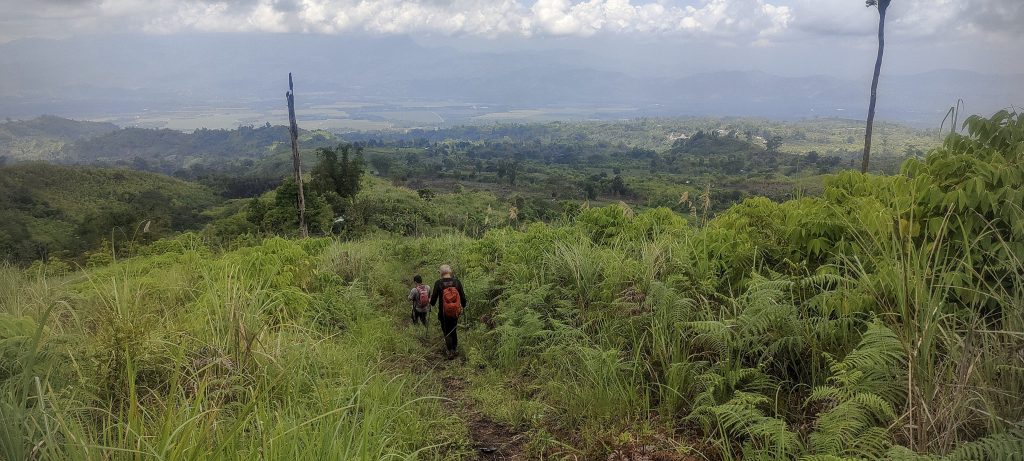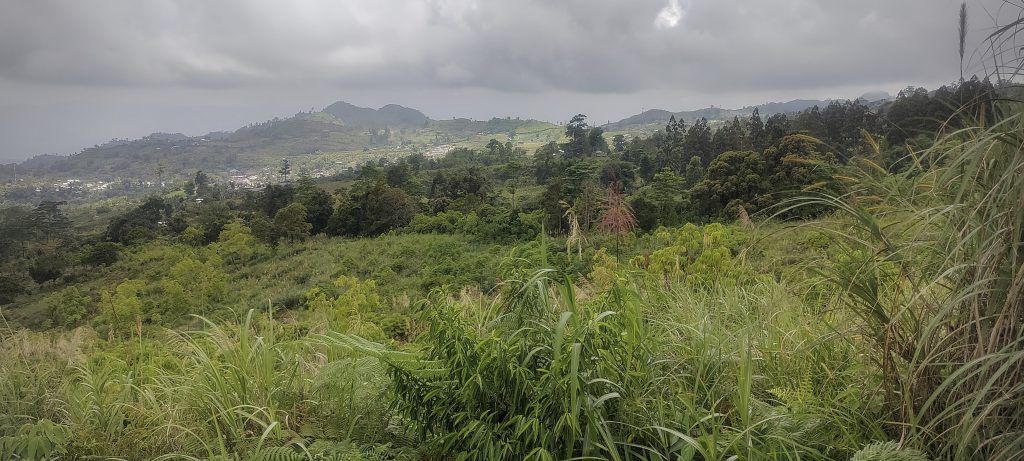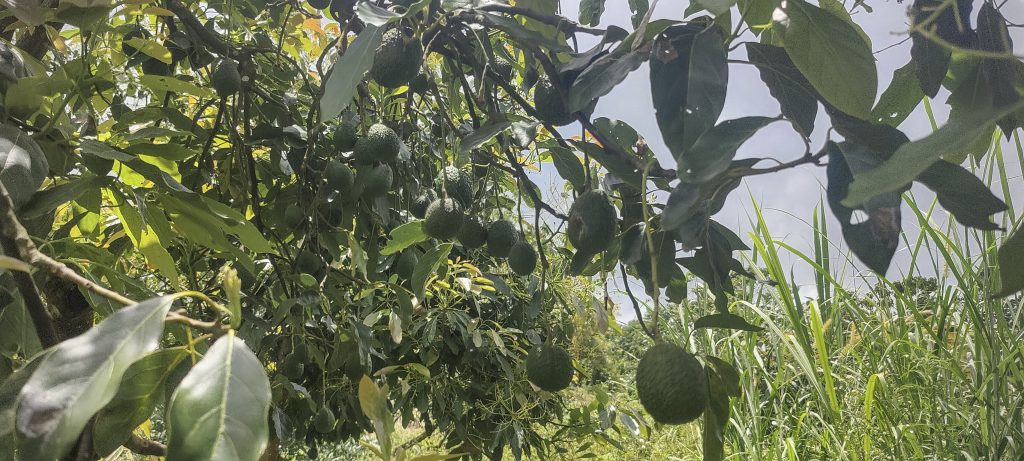 At the foot of the mountain we passed a large and noisy rooster farm. Each rooster was tethered to its own 'hut', a fairly well organised farm.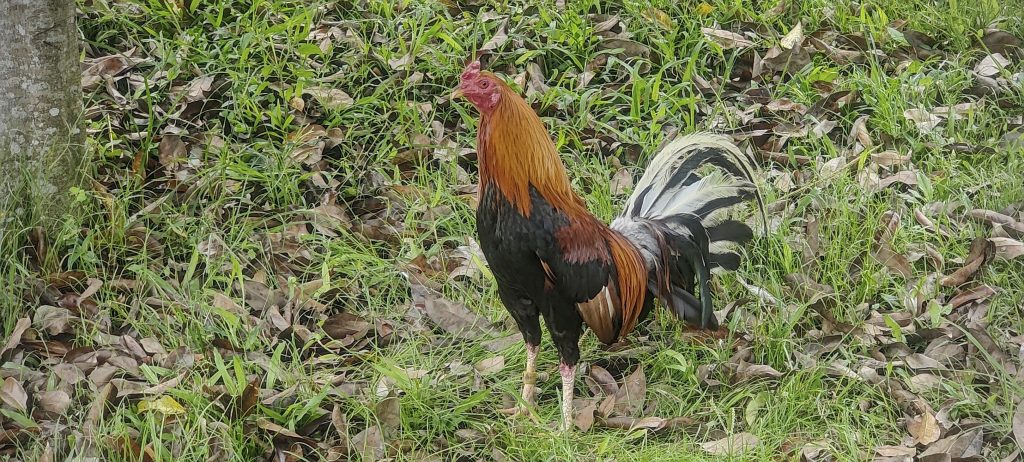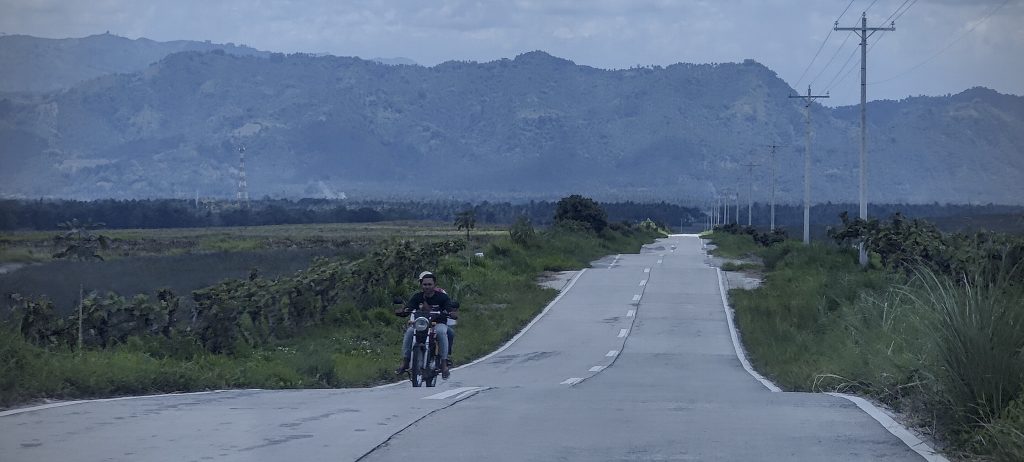 After successfully climbing our second planned peak, we headed back to Davao. We will make a short stop at the Crocodile Hill and then fly to Naga the next day, where we will try to climb Mount Isarog.