The most feasible route we identify from Davao to Naga involves flying through Cebu. While this option requires changing airlines and rechecking our luggage, the overall experience is reasonable. Thankfully, we don't encounter significant delays and arrive on schedule. Upon our arrival at Naga airport, we are welcomed by sunny weather and high temperatures. Interestingly, some passengers use umbrellas as they walk from the plane to the terminal. An added bonus of the airport is its vantage point offering a splendid view of Mount Isarog in all its beauty.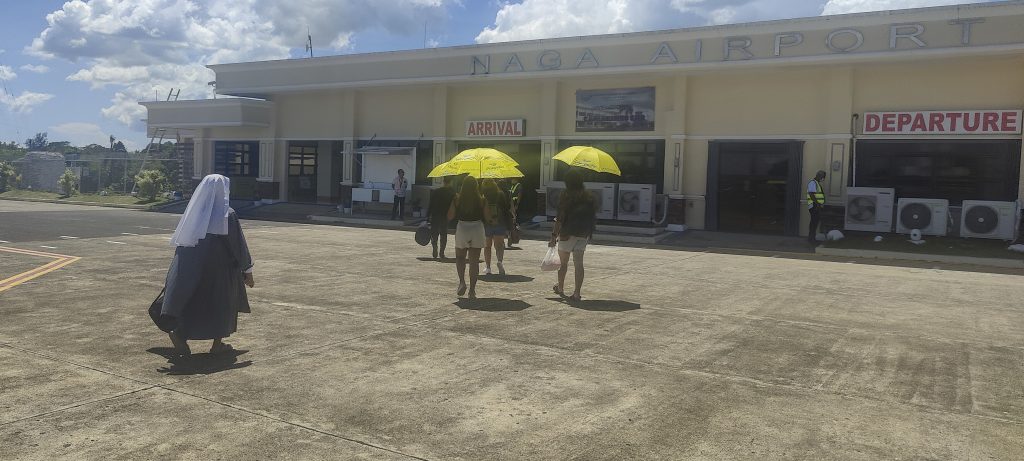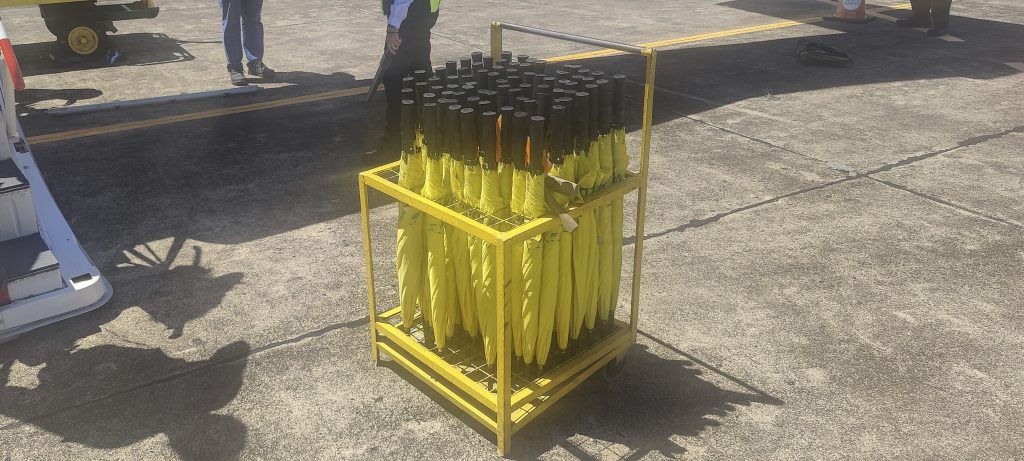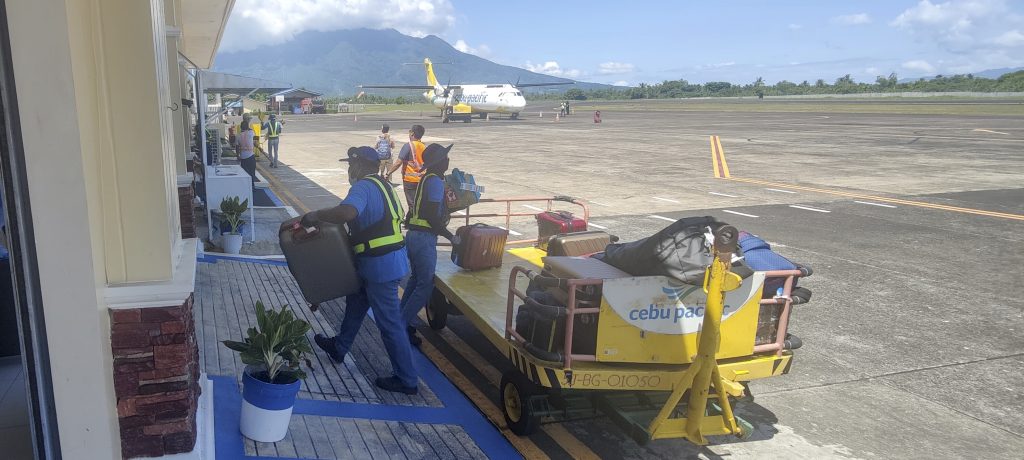 A taxi takes us to the hot springs resort at the foot of the mountain. It's a logistically perfect place to stay, but getting in is complicated. Everyone entering the area has to pay a small fee, including guests. After a dozen of minutes of negotiation, we succeed and the dear guests are granted free entry.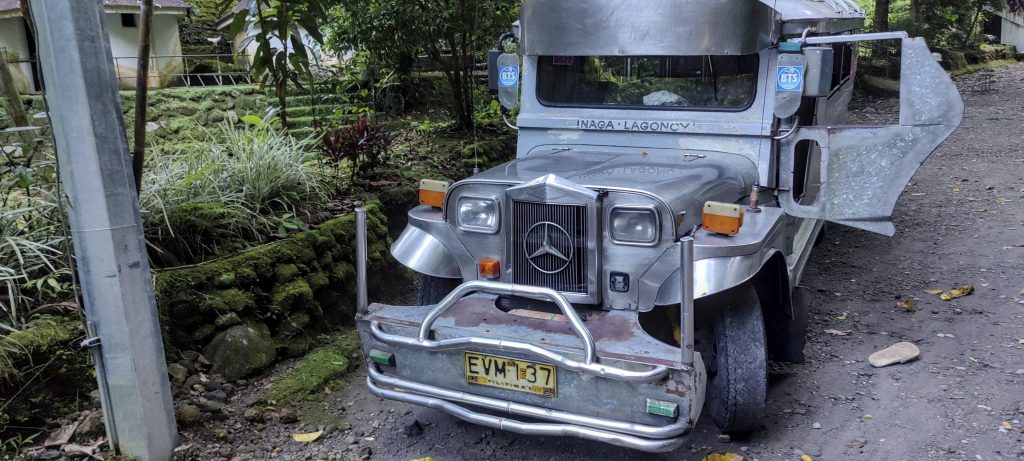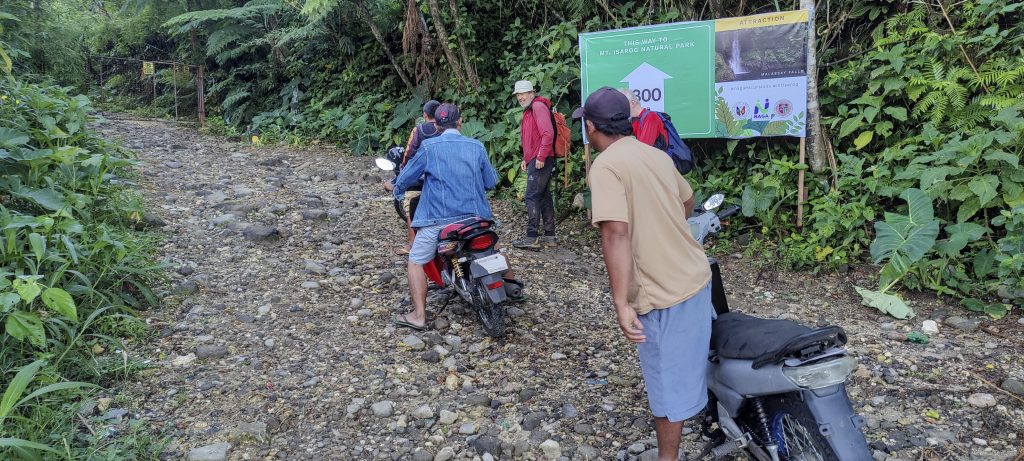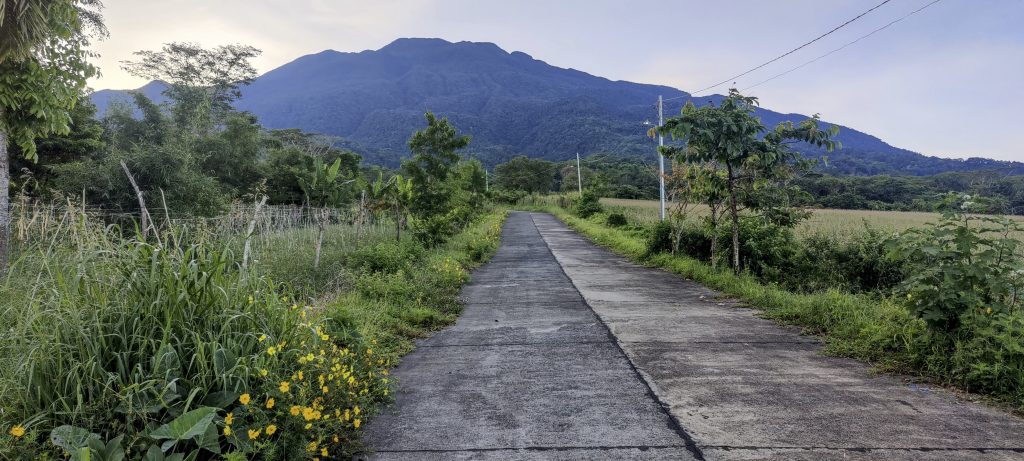 In the morning, at the agreed time, three motorbikes arrive and take us to the entrance of the park. From the closed gates, we have to walk another kilometer or so to get to the ranger station. Finally, we meet the park ranger with a pile of papers, a guide, and a porter. There is a lot of bureaucracy involved in getting a permit, which is probably why the porter comes to meet us. He seems a little upset to learn that he has nothing to carry and can go home. Nevertheless, after a quick registration, we are ready to go.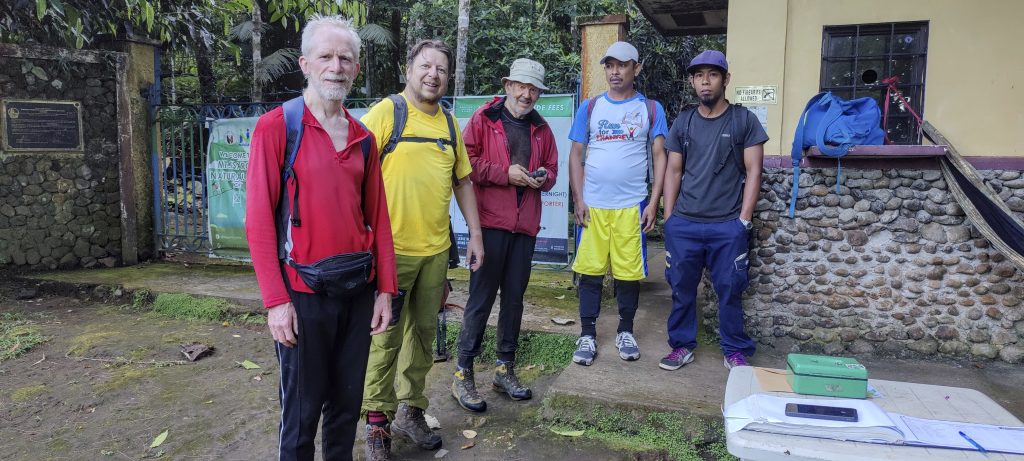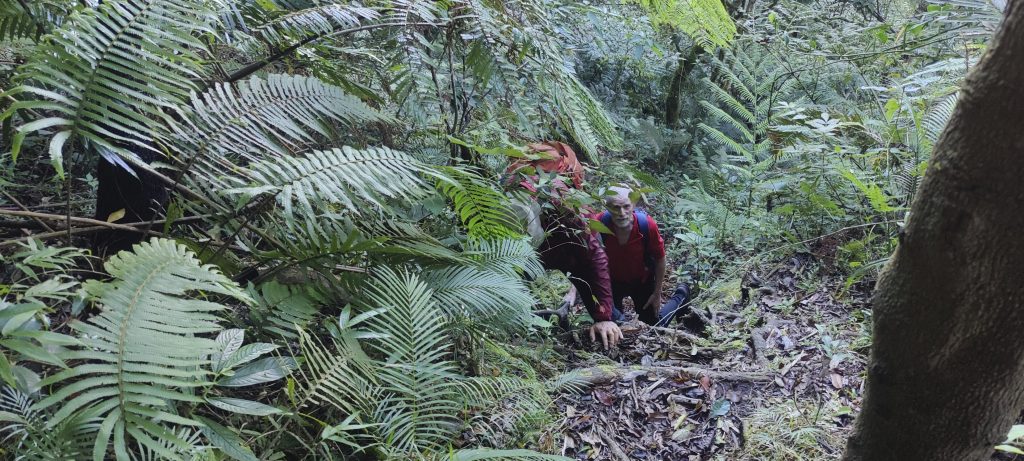 Most of the way is a typical jungle trail with not much new to see, especially in the clouds. Finally, we come to the rim, where our guide declares that we have reached the highest point. He offers us the chance to enjoy the beautiful view of the clouds. And we do; it is truly magnificent cloud.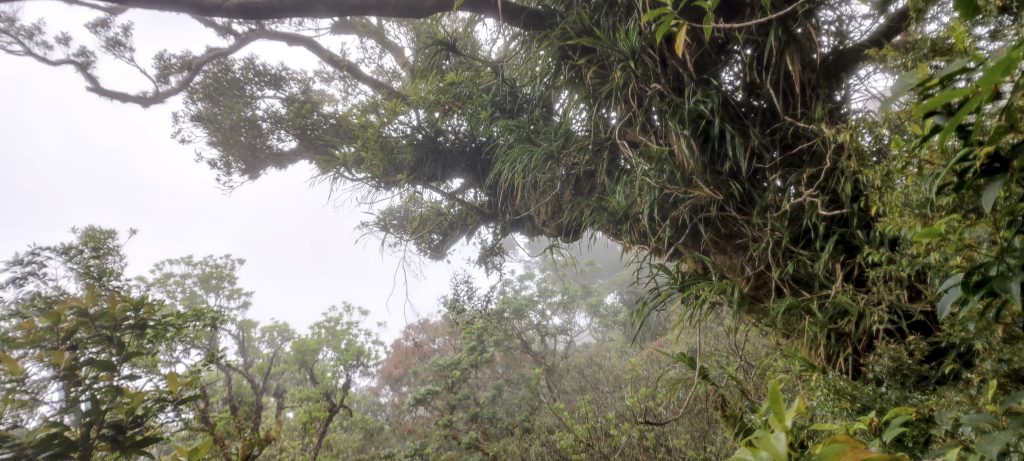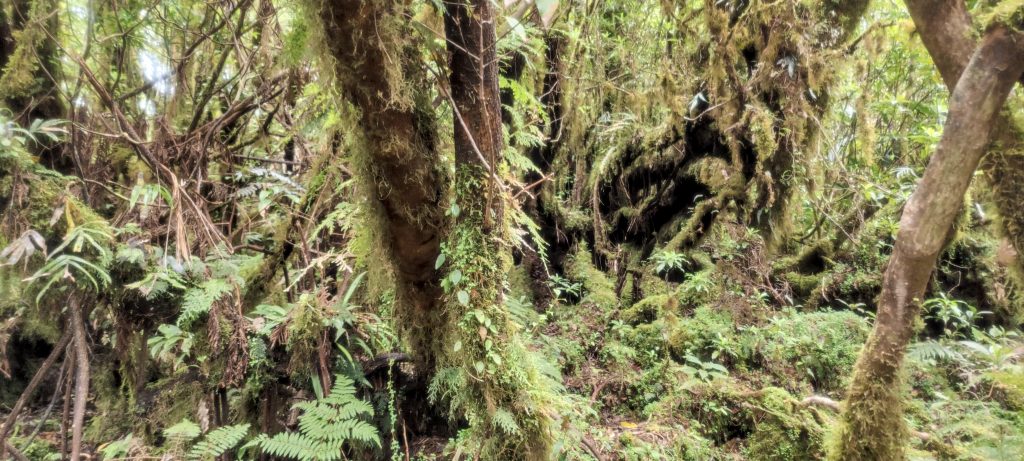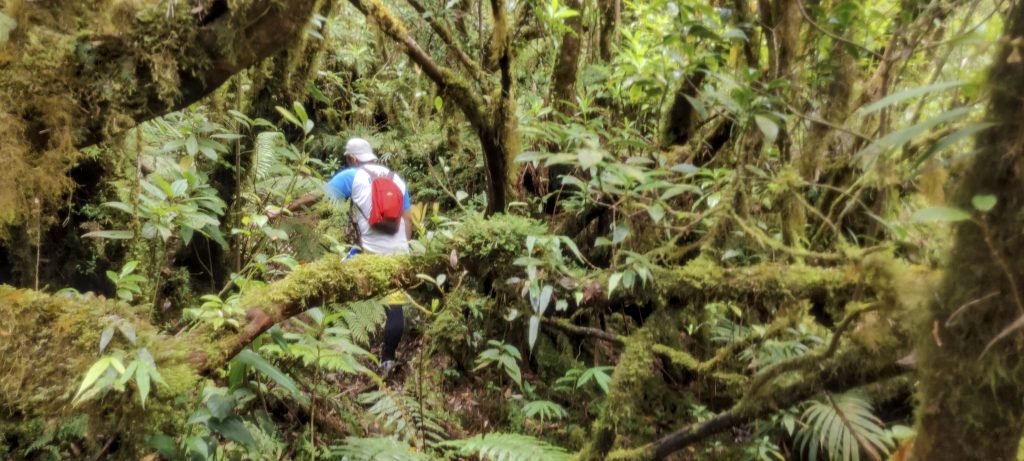 Maps and visual observation suggest that the summit is a few hundred meters to the south. We bushwhack through dense jungle without a trail, which takes some time. I can see some signs that people have been here before us; some bark was removed from trees long ago, and there are old broken branches in our "path". It doesn't seem to happen very often. We pass a few more bumps along the way and finally, in very dense bush on a steep cliff (dangerous), Rob finds the high point. Petter and I soon join him, the whole bush-moss-tree structure is shaking. It's hard to tell where the stable ground is, but it's certainly close. Our guide watches us from a distance and starts to smile when he sees we aren't going forward but back. After about twenty minutes, we're back at the rim and take a short break before descending the same way we came.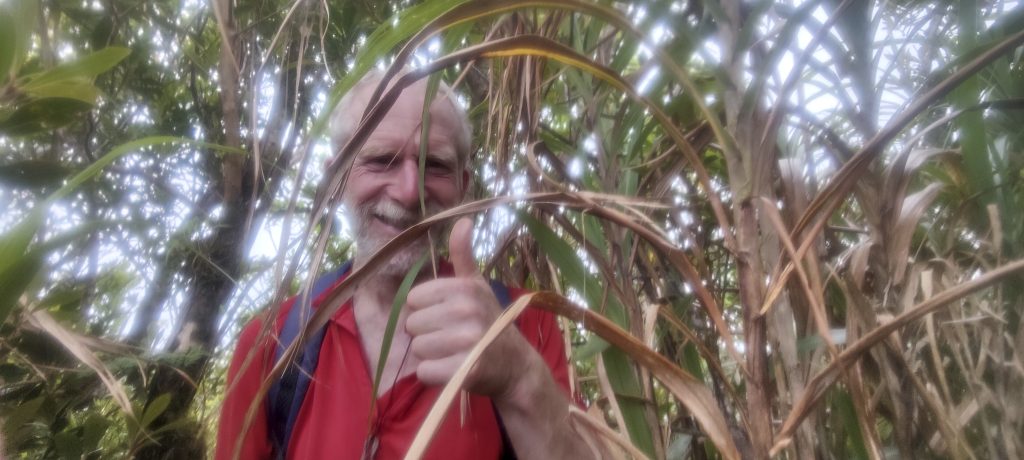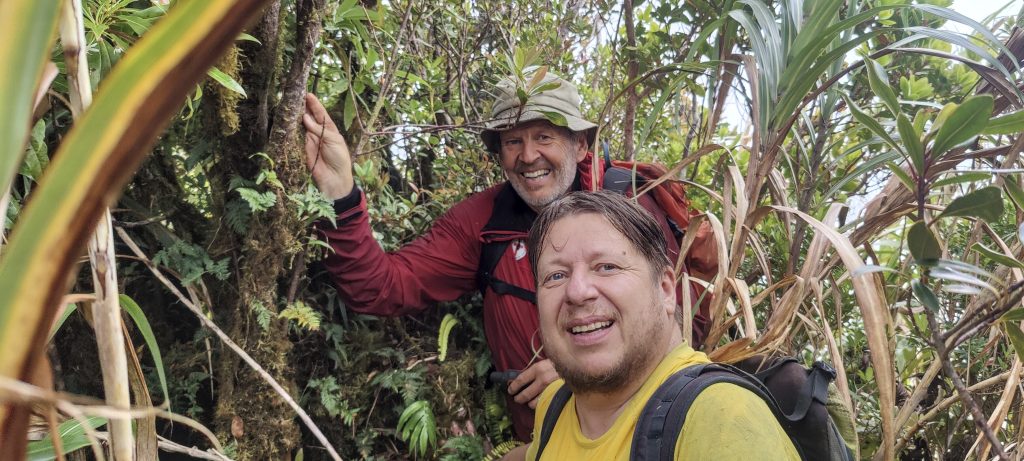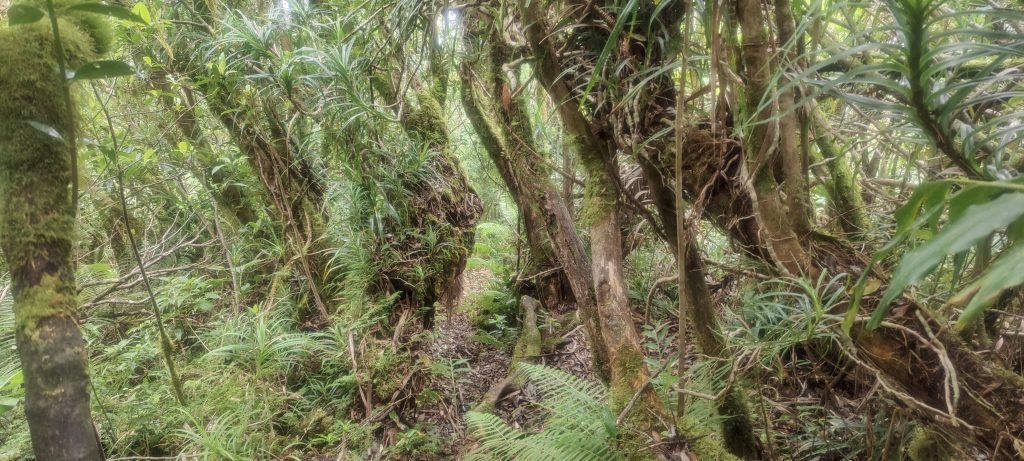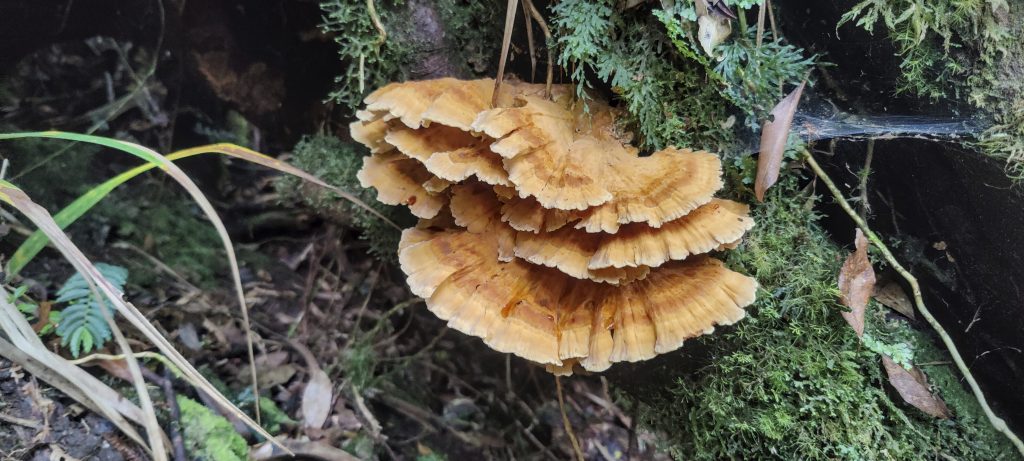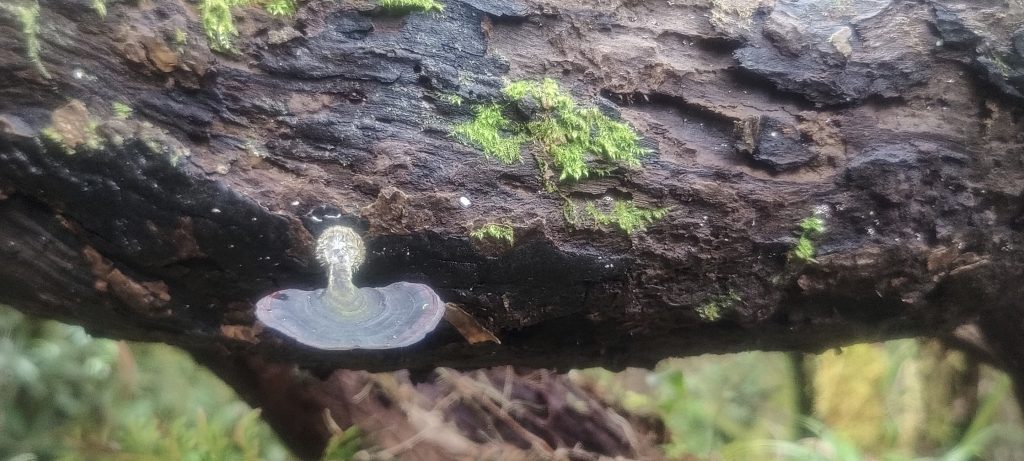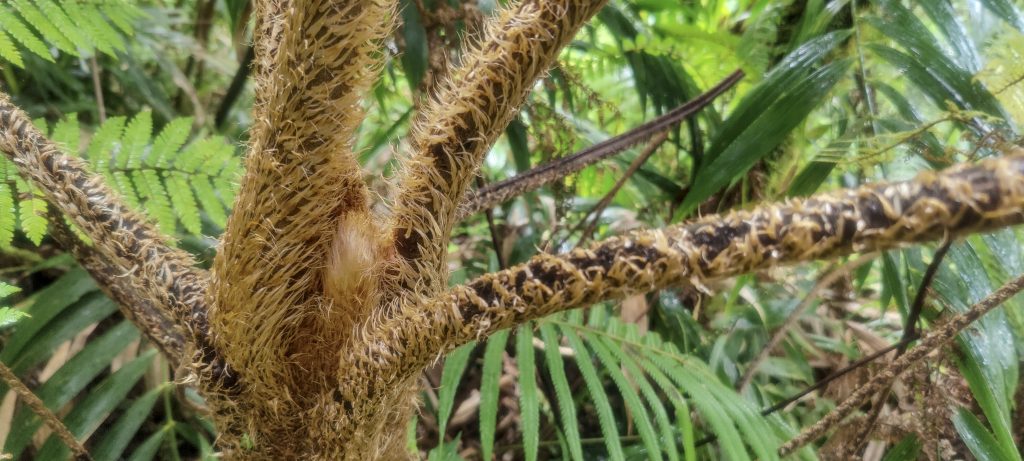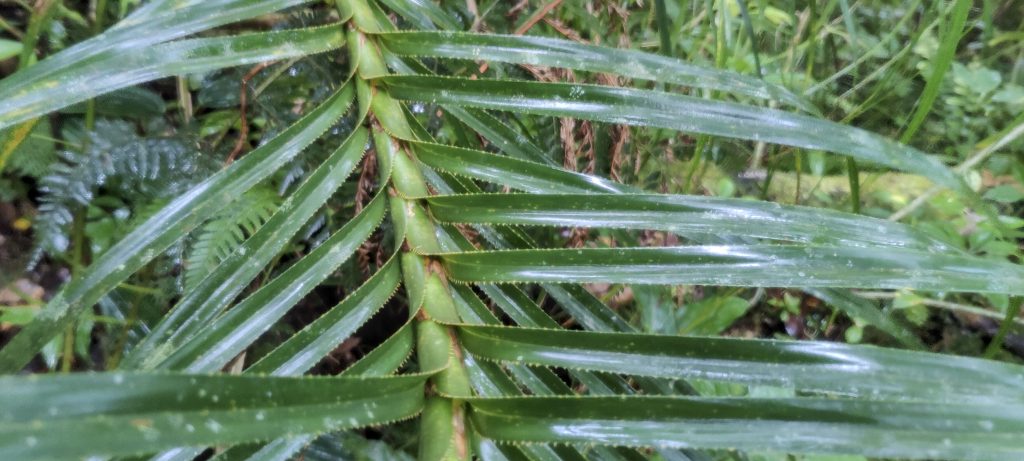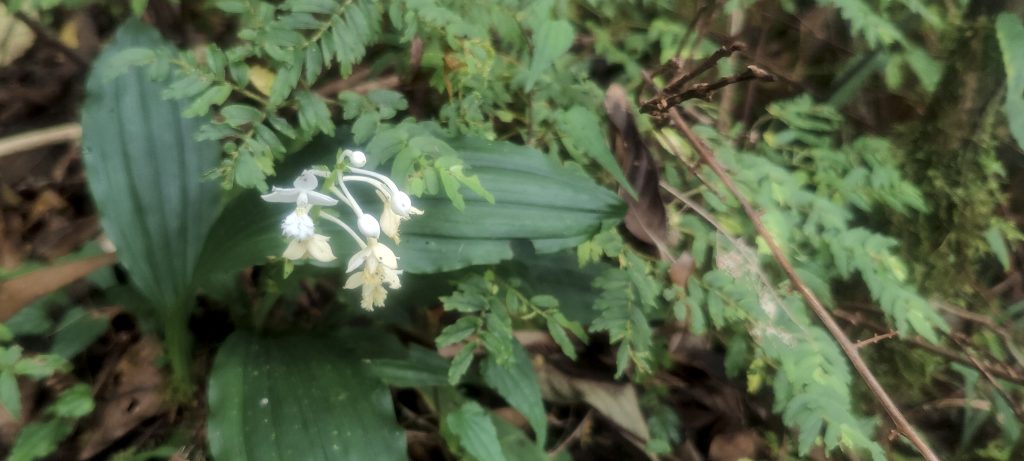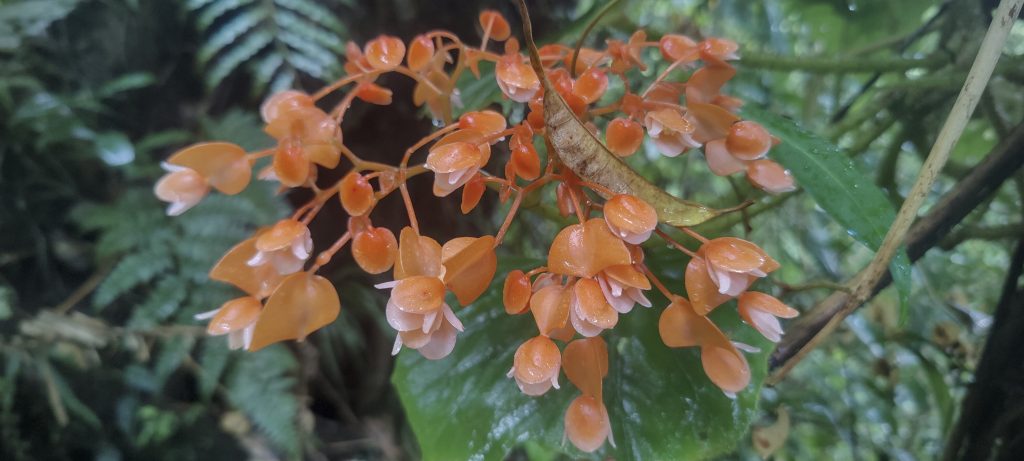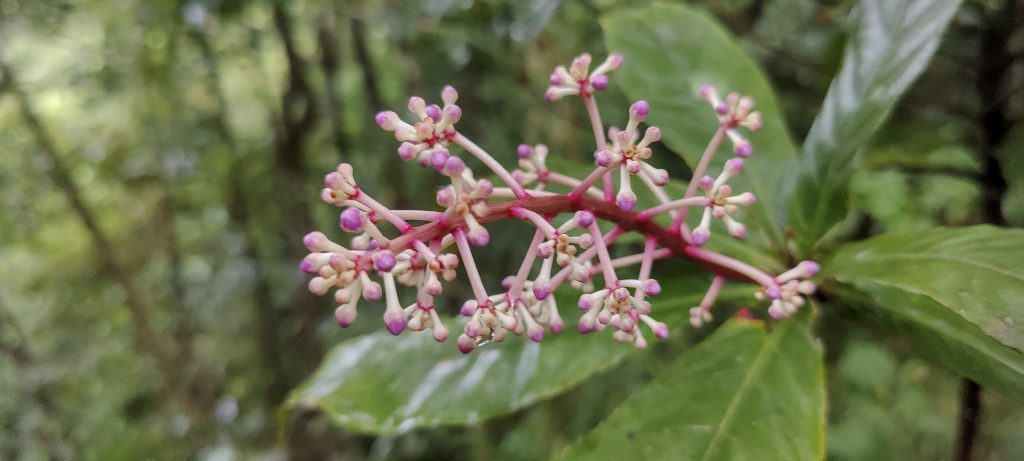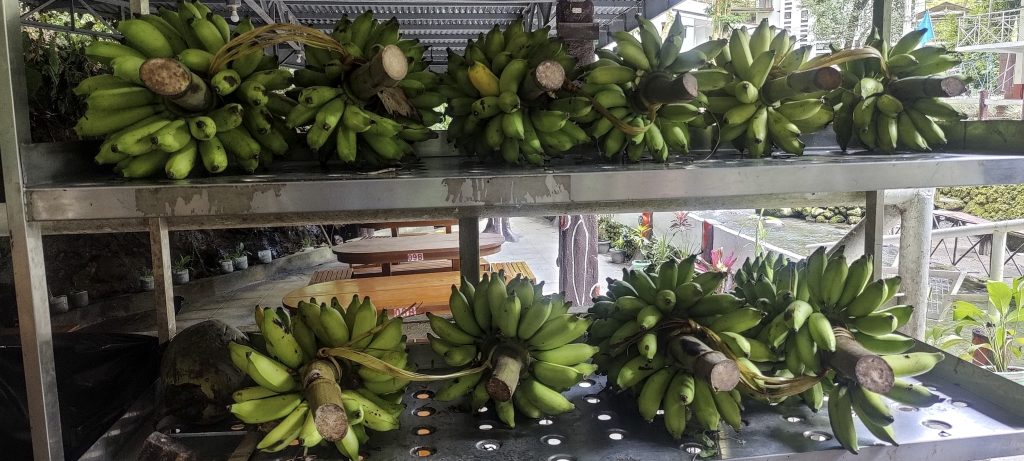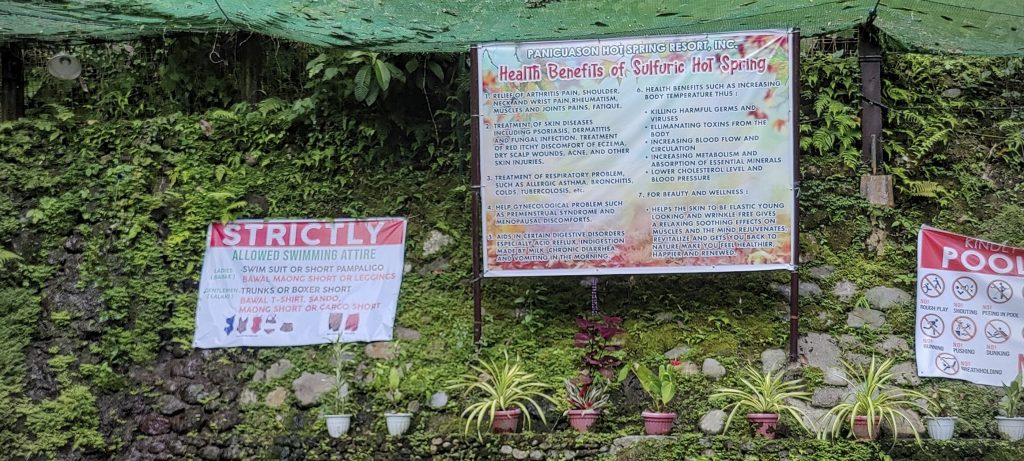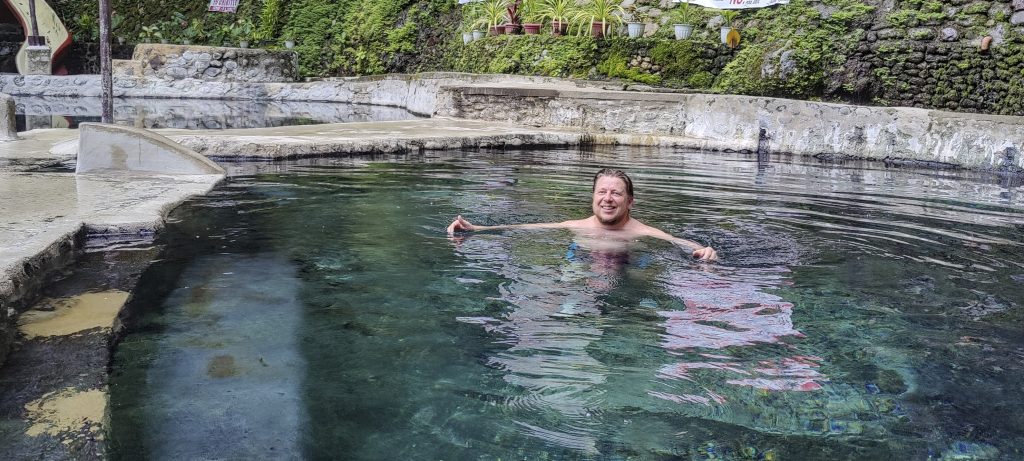 It is a very interesting hike, especially because we find and visit the true summit, not just a touristic one. The bushwalking is tough, but the reward at the top is so sweet. Afterwards, we have a nice dinner in the resort, accompanied by cold beer and hot sulfur springs, which quickly restore us. The next day, we are ready for our trip to Mount Labo.