An unplanned bonus peak on this trip. I wanted to hike it a few years ago, but I was probably distracted by other peaks, and my gaze constantly kept returning to this red dot. This time I have the whole day, and I'm in no hurry. Slow breakfast in the hotel, then driving towards a mountain, arriving at a gravel road, continuing, passing through a gate, and parking at 40.469694, -5.048083. I continue along the road, but at some point I leave the road and head straight towards the summit.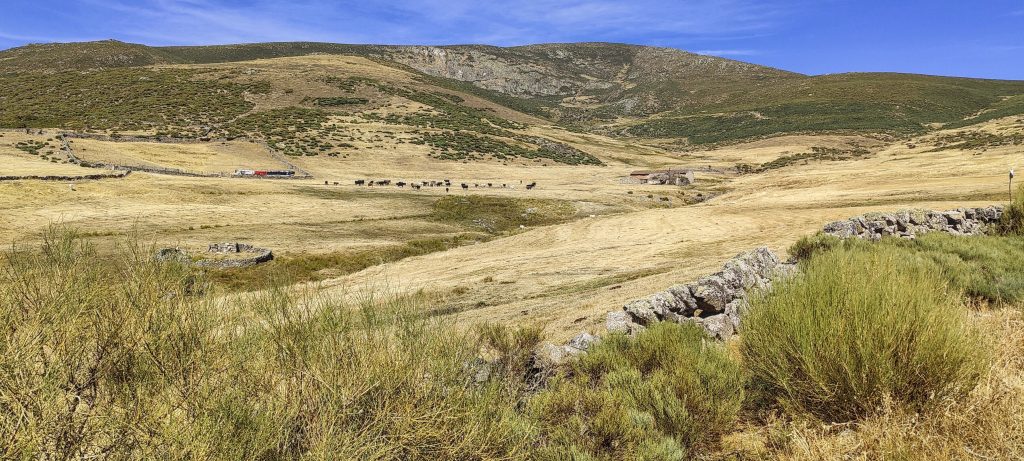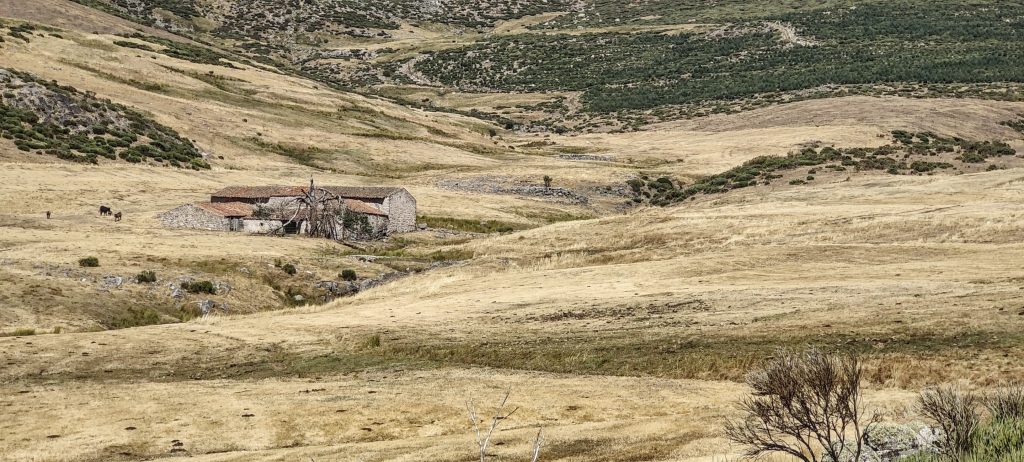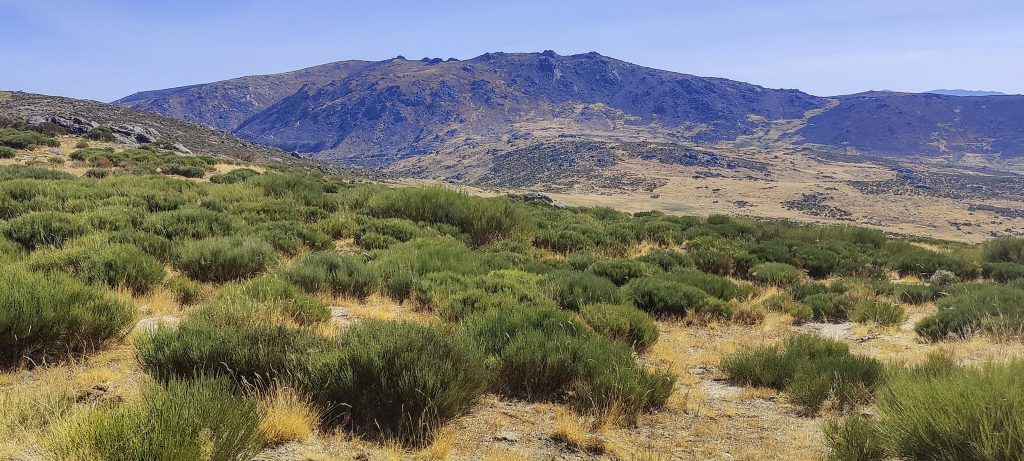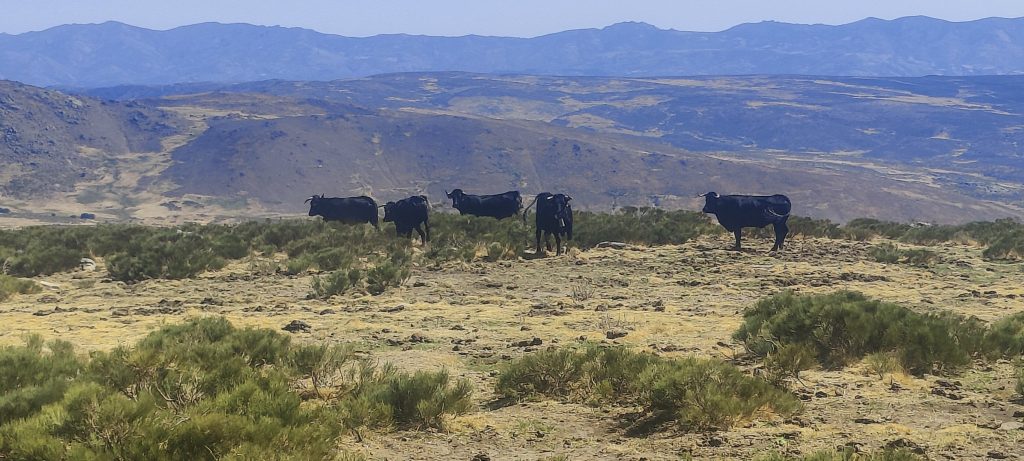 Never too steep, mostly stones and the occasional small bush or patch of grass—a pleasant walk with a few oxen grazing around. I climb up the slope towards the summit; time passes quickly, and I am there. A short rest, a few glances around, and back down the same path, quickly arriving at the car.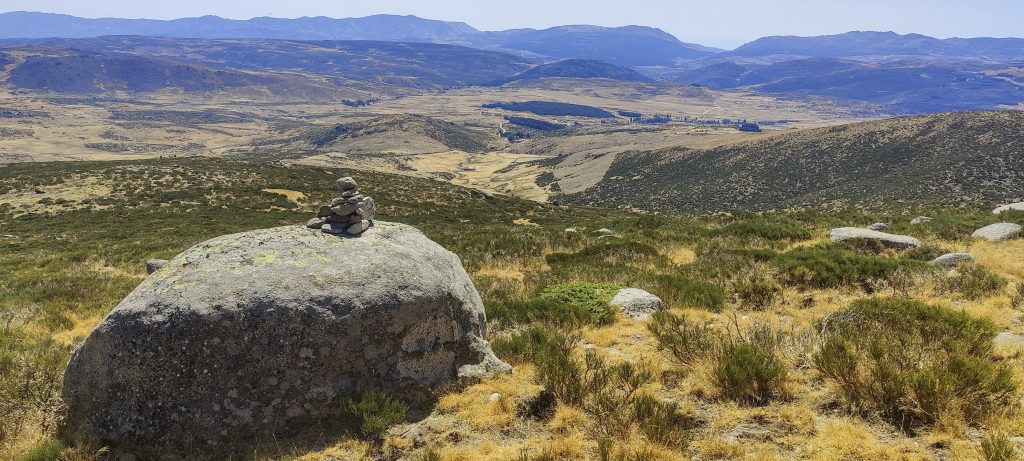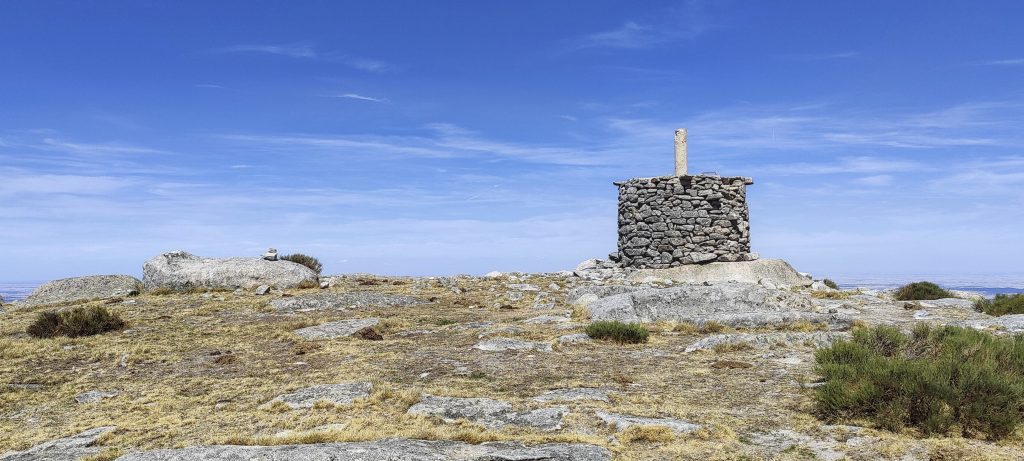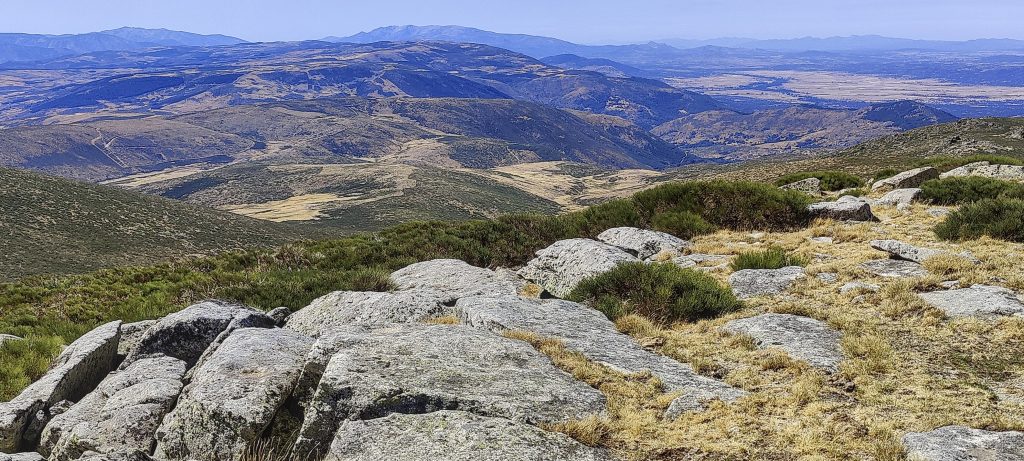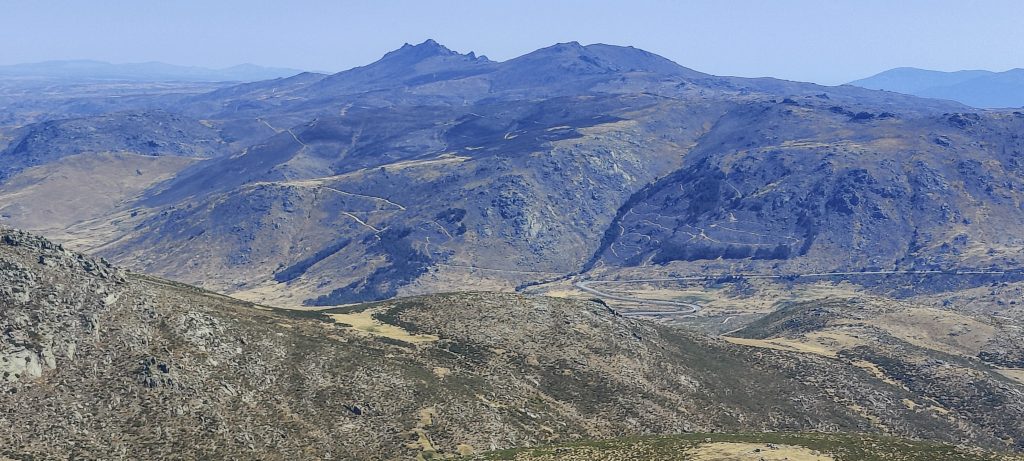 Another P600 peak in the bag after a relaxed walk. This was a cool way to end the Morocco-Spain trip, but on the way to Madrid, I couldn't resist stopping at Cruz de Hierro.