It's raining, but not heavily, so it won't scare us. We leave the car on the side of the road. The first obstacle is a stream. Of course, you can wade and cross, but I want to enjoy my dry shoes for more than a few minutes. We walk along the river and find a place where we can jump and probably not fall into the water. It works, thankfully.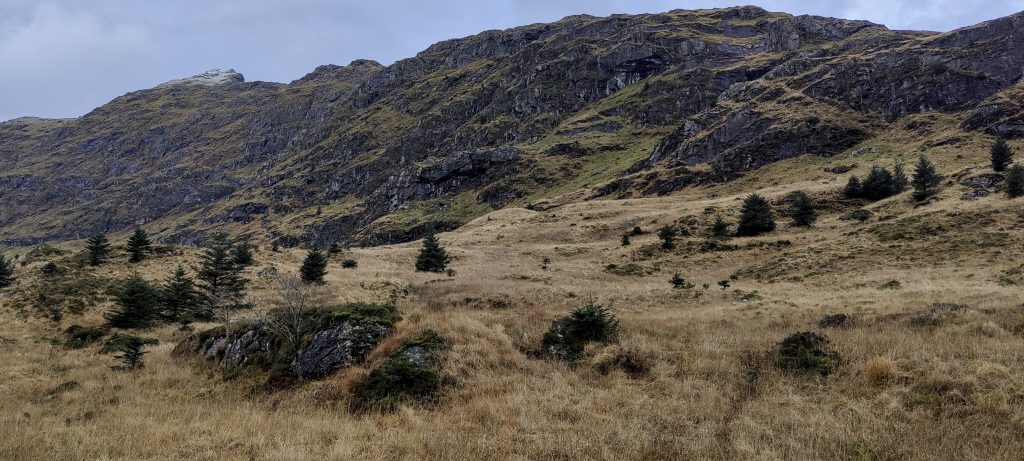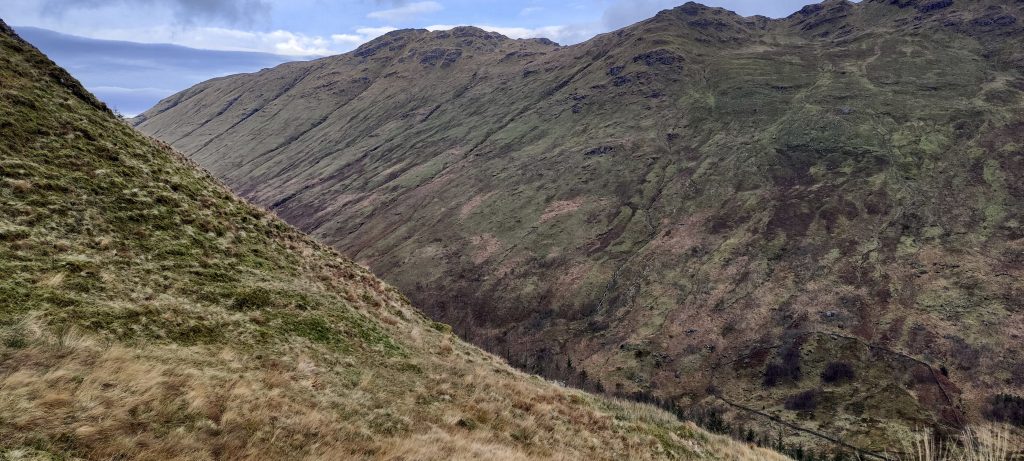 There are a few steeper slopes to scramble up, but nothing difficult; the path is clear. Most of the trail is quite easy and not steep.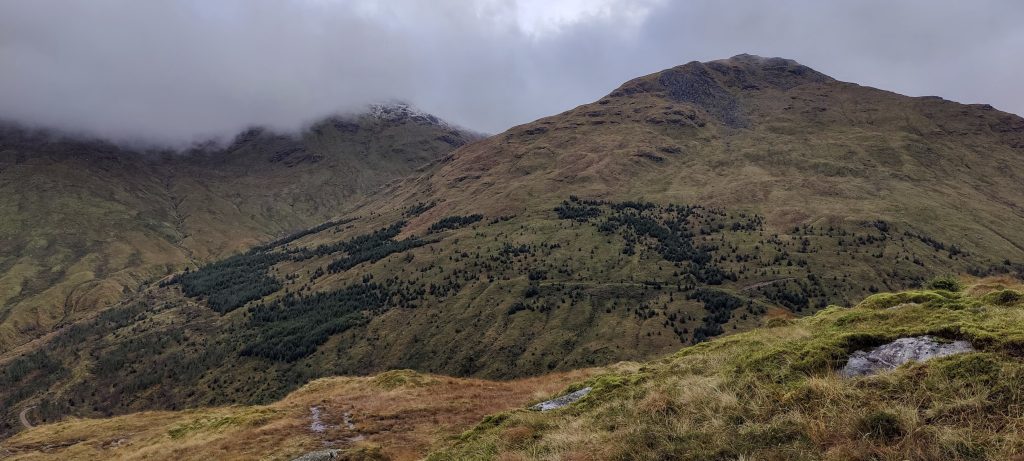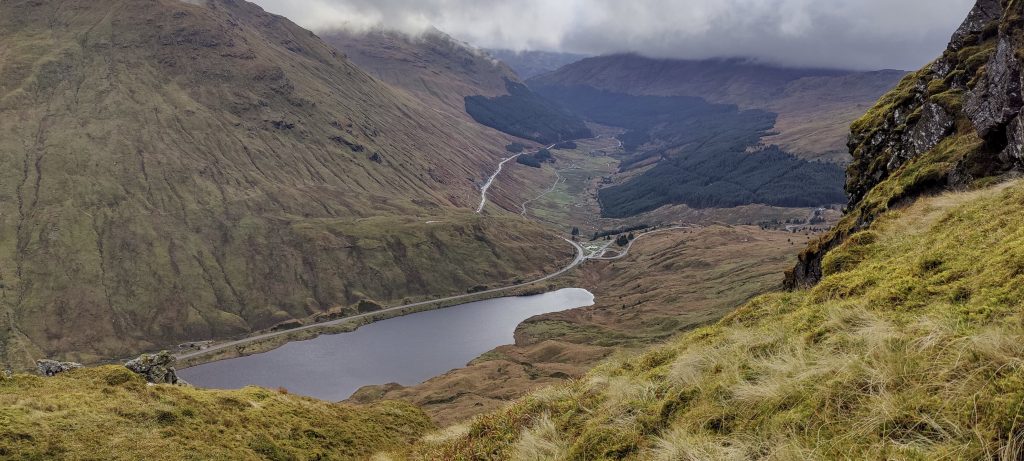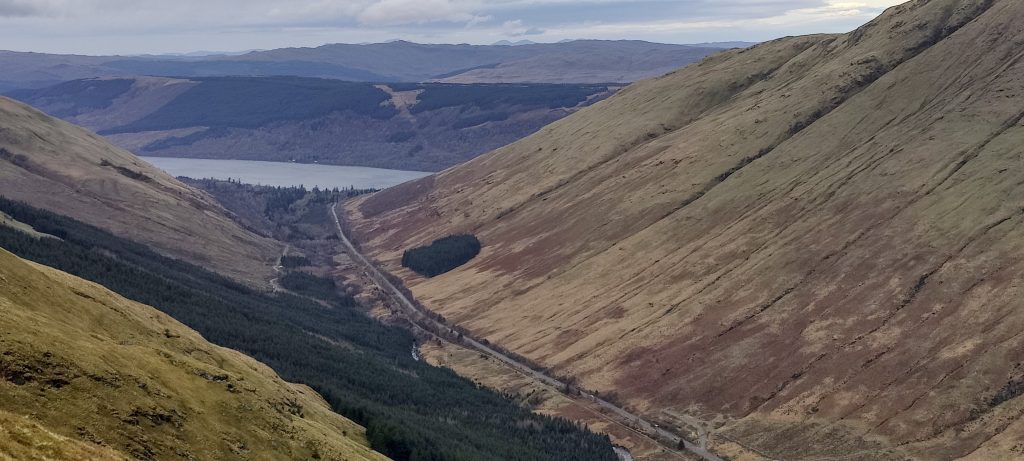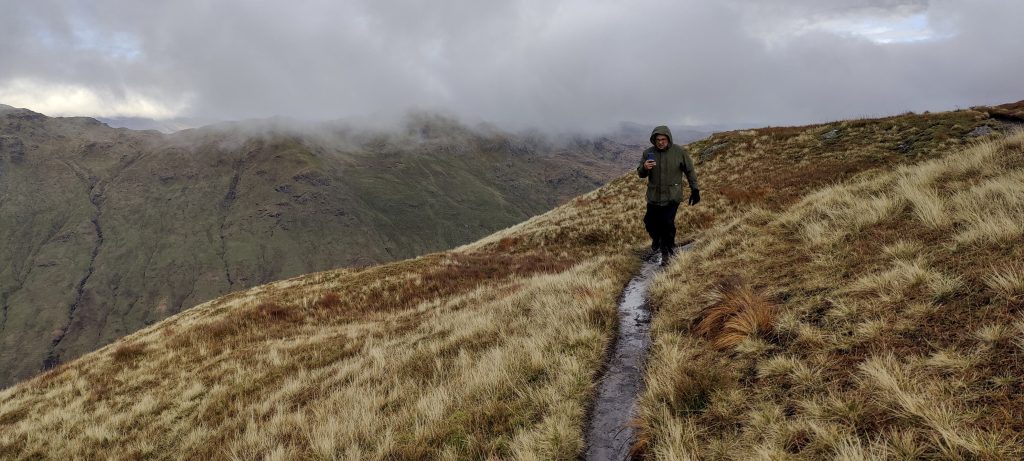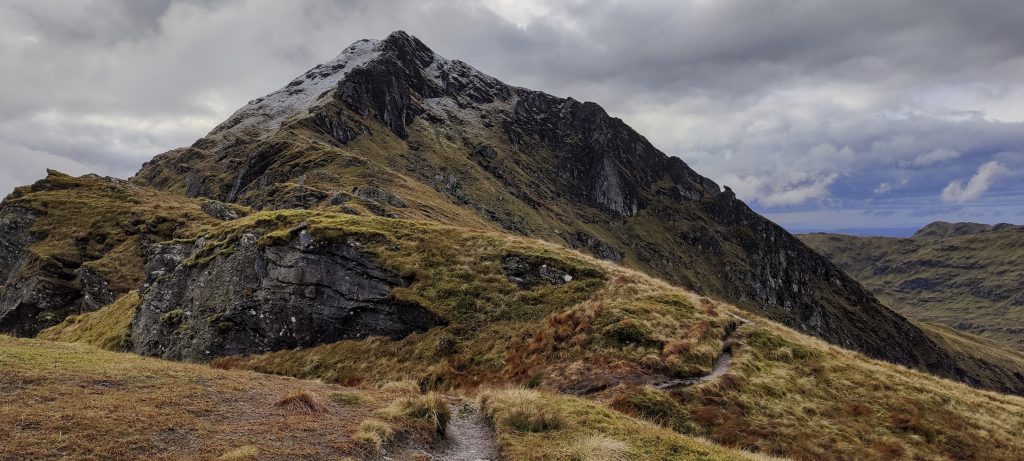 Approximately a hundred metres from the top, the grass is covered with frost. As I climb higher, the snow increases, but the trail is snow-free. We reach the first, lower summit, and after a few more minutes, we get to the highest point.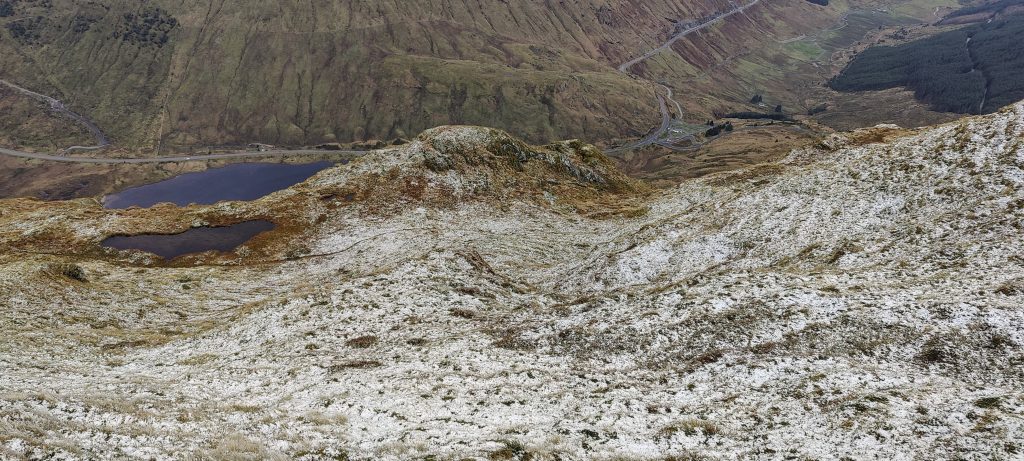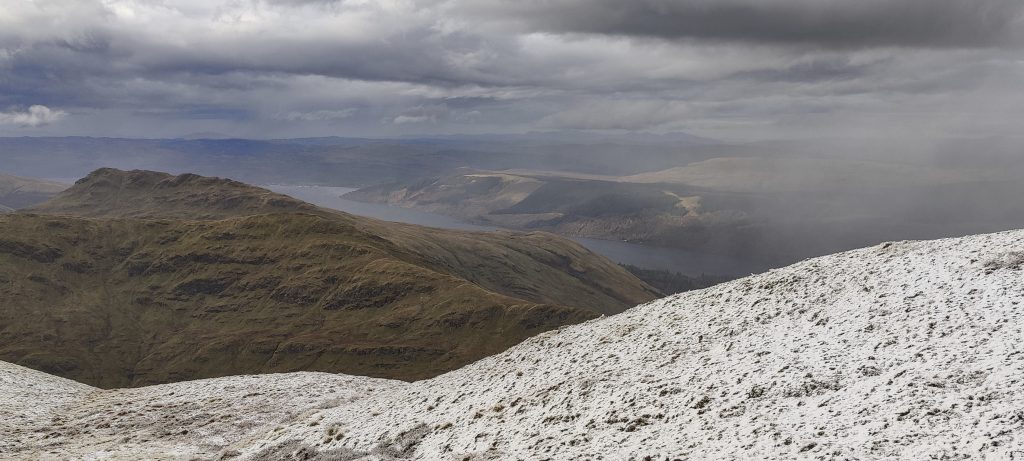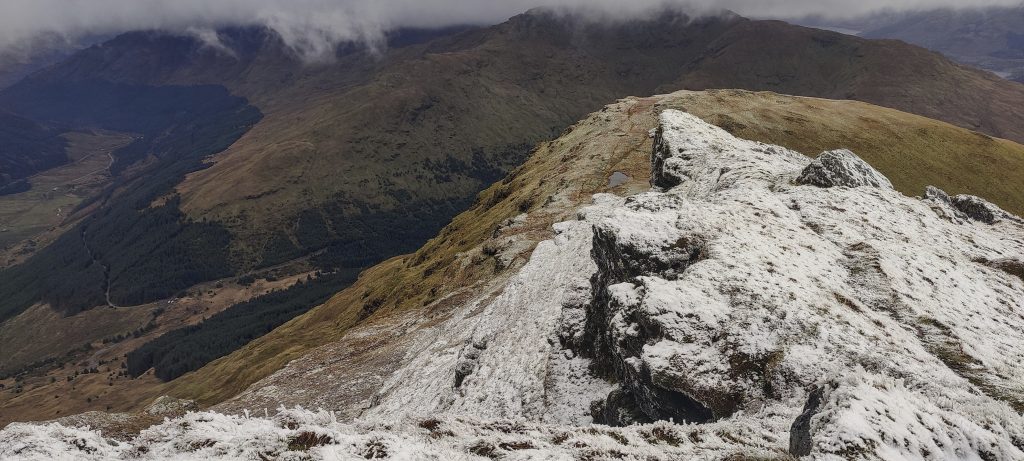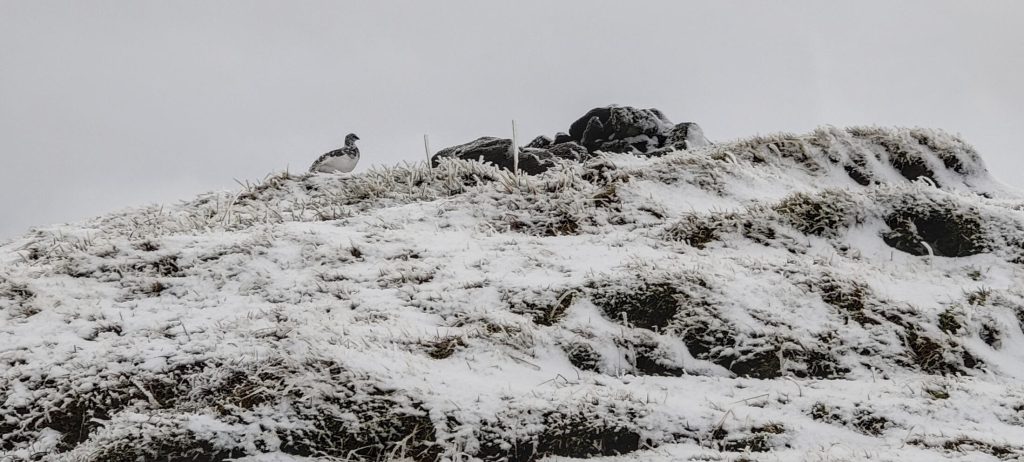 We walk down the same path, but the wind is much stronger. Several times we have to wait for the wind to slow down because it is difficult to take a step. When we reach the creek, there is nothing to save; our shoes are wet, so crossing it is not a problem any more.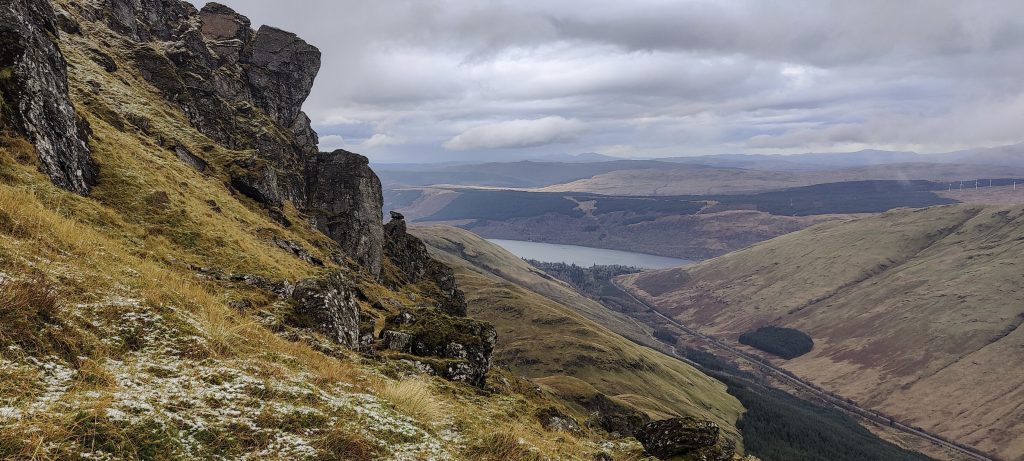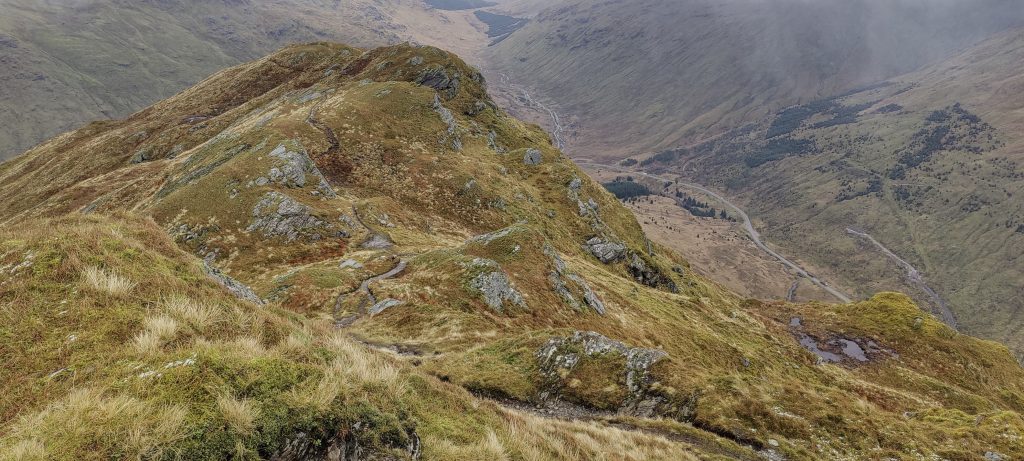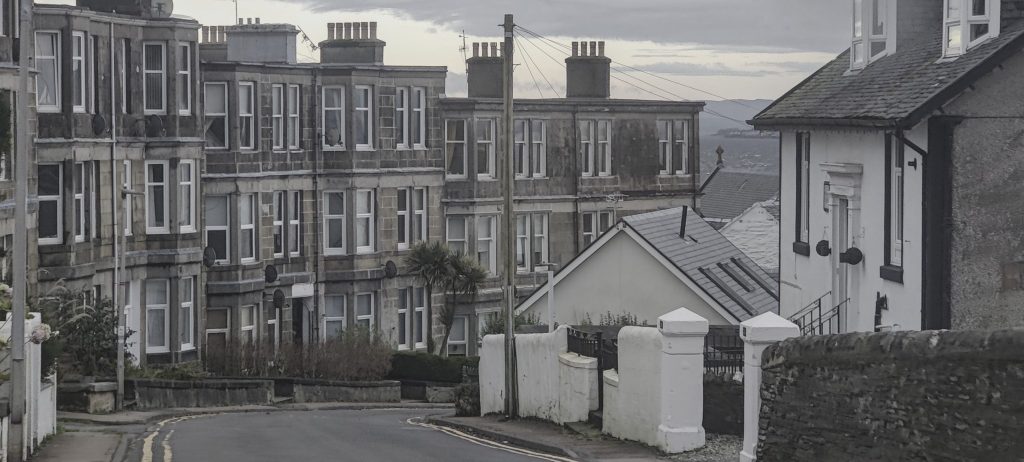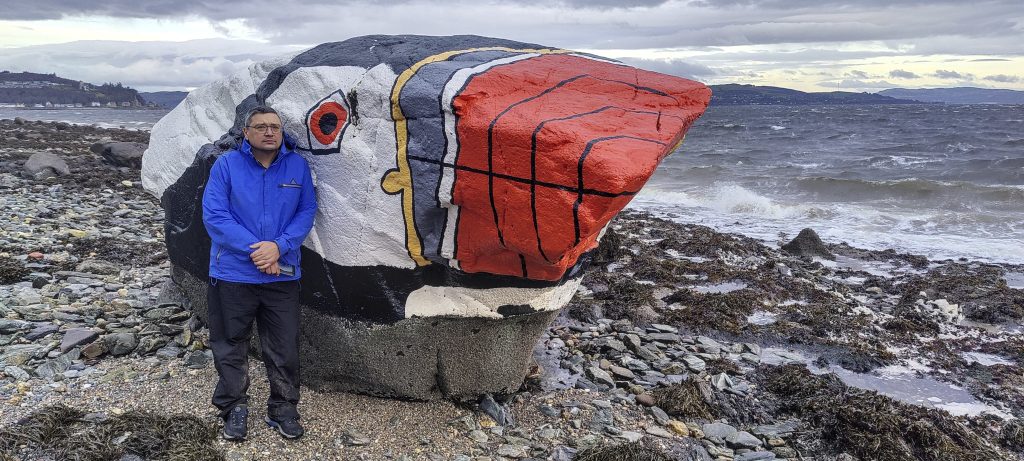 The day is not over yet, and we go to see the Atlantic Puffin sculpture in Dunoon. Tomorrow I will try to climb Ben Vorlich.