On this trip, this is the last of Scotland's four p600's peaks. Arūnas decides to walk along Loch Lomond, so I get out of the car at the closed gate and walk about three kilometres to the trailhead on the tarmac road. A first-class walk with spectacular views illuminated by the morning sun.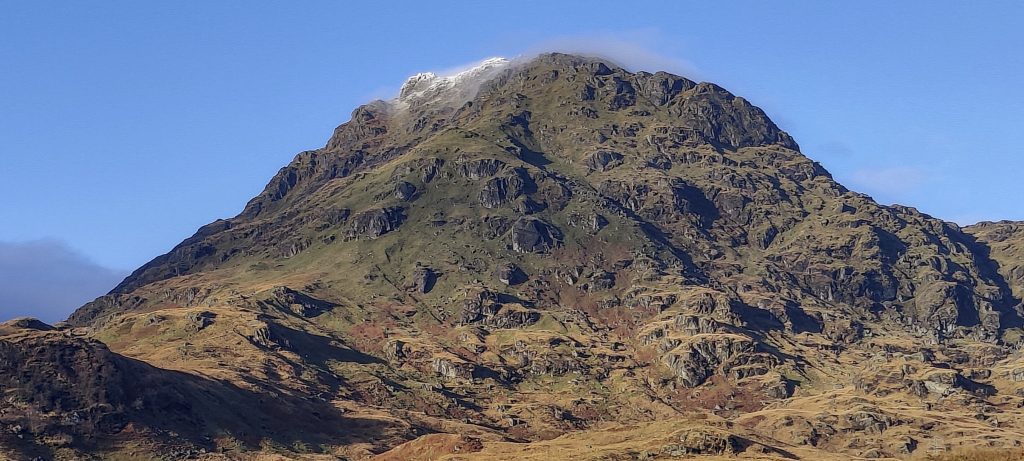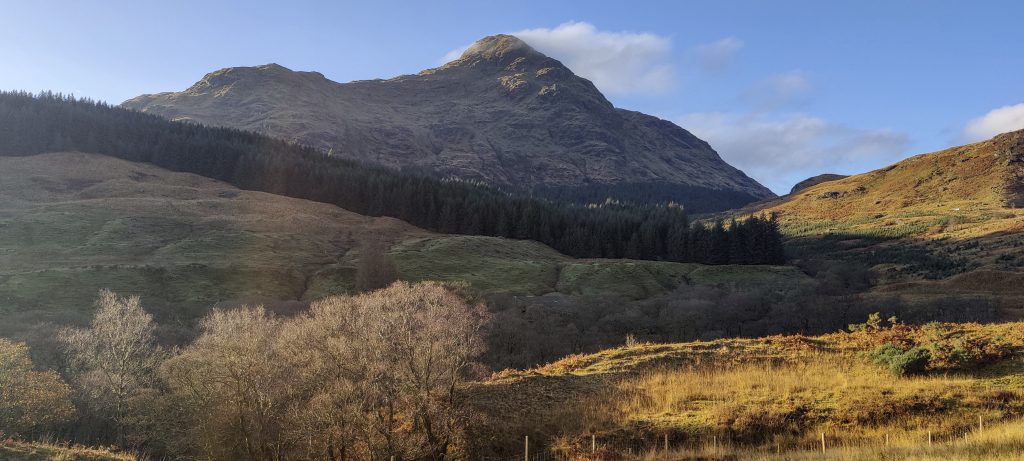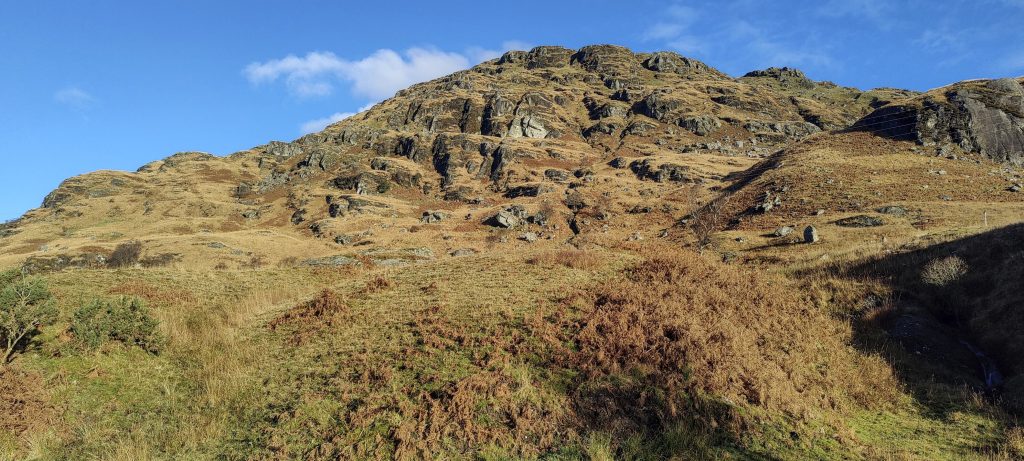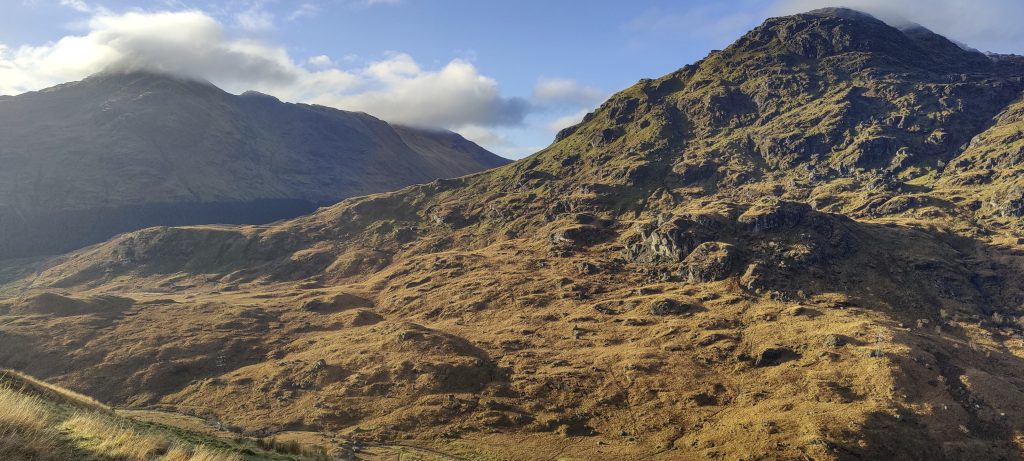 It is pleasantly surprising that the path is paved at the beginning. This makes climbing steep slopes much easier. Later on, the path turns into a regular one, but I still see stones laid in steeper places to make it easier to climb. Thanks!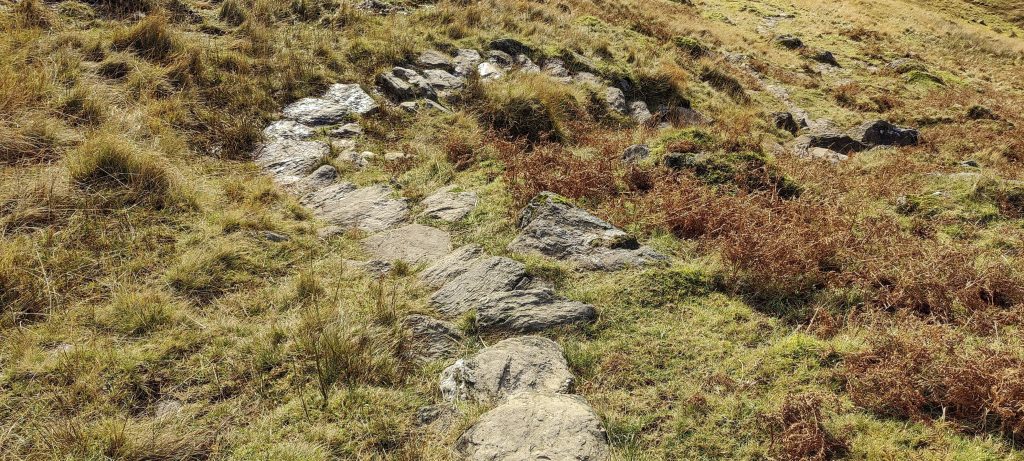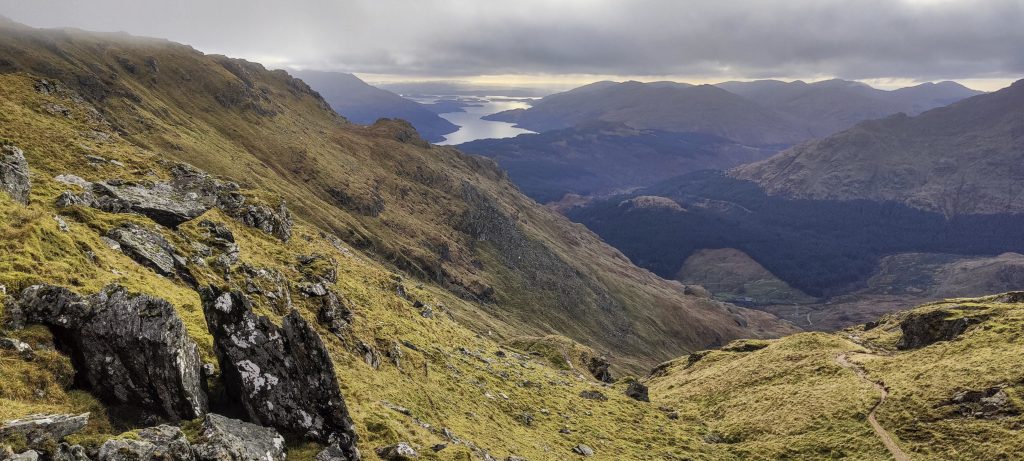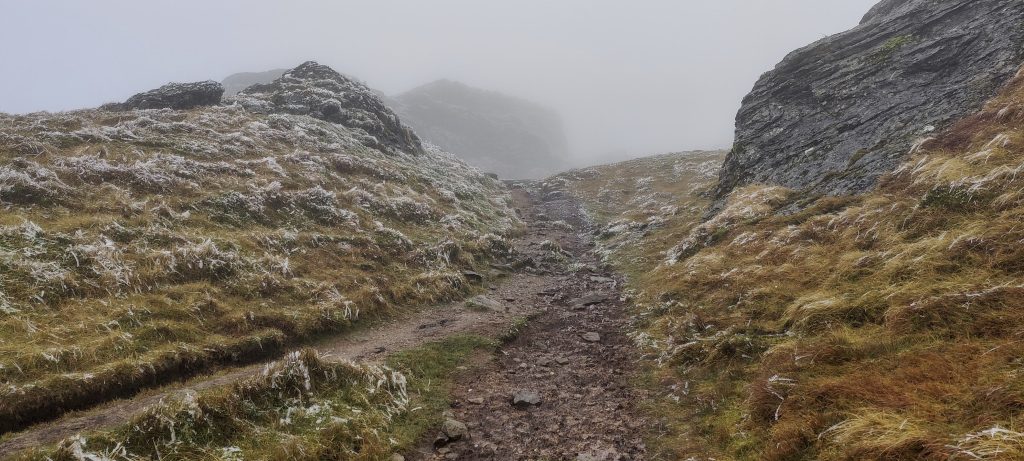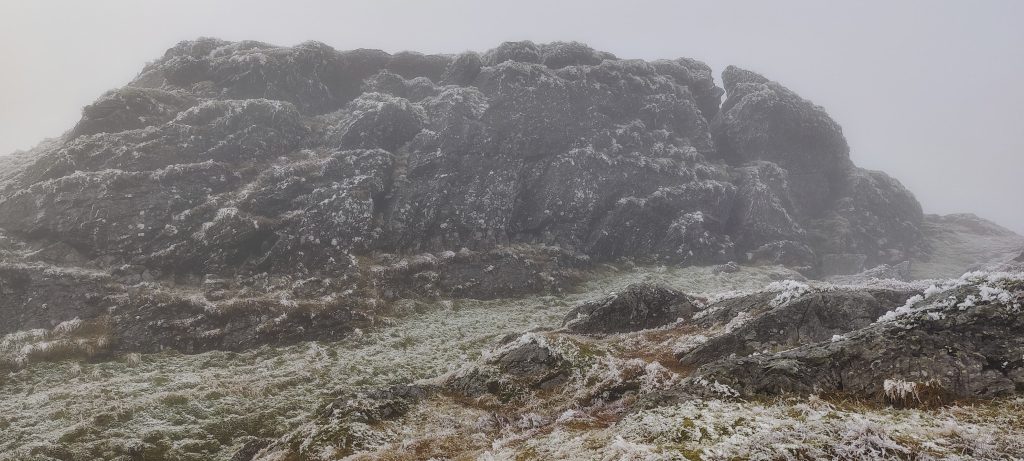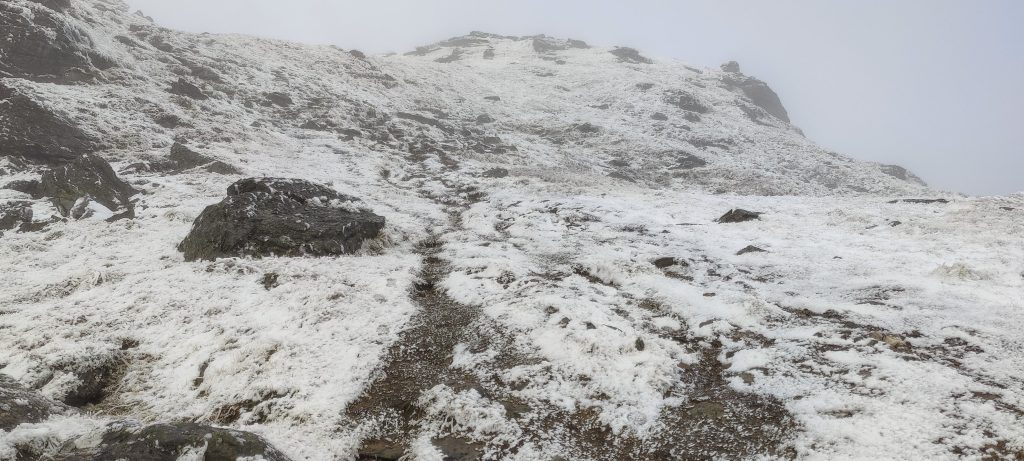 There were a few centimetres of snow starting a couple hundred metres before the summit. I reach the triangulation point, and it's a good thing that I did a little homework before climbing. Now I know that the true summit is two hundred metres away. Otherwise, I wouldn't notice the peak in the clouds, and I would assume that the peak is where the triangulation pillar is. So I walked to the high point, and minutes later I descended the same path.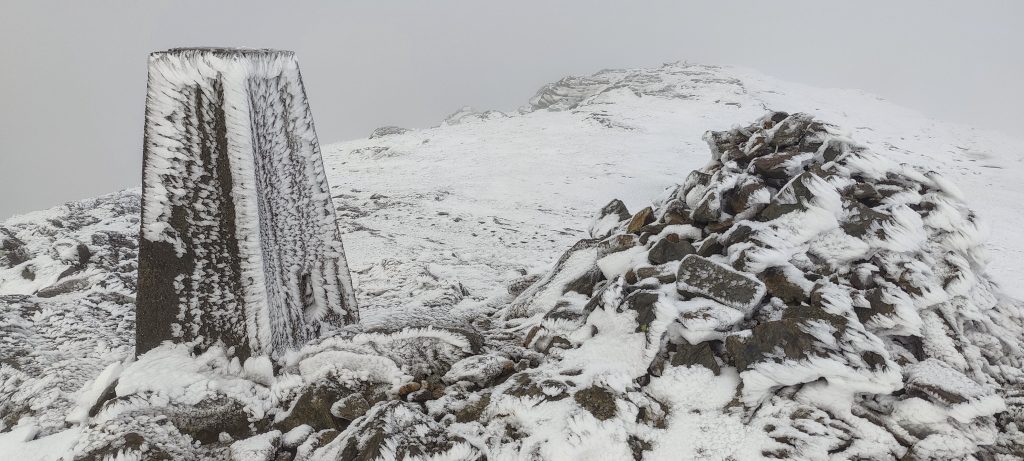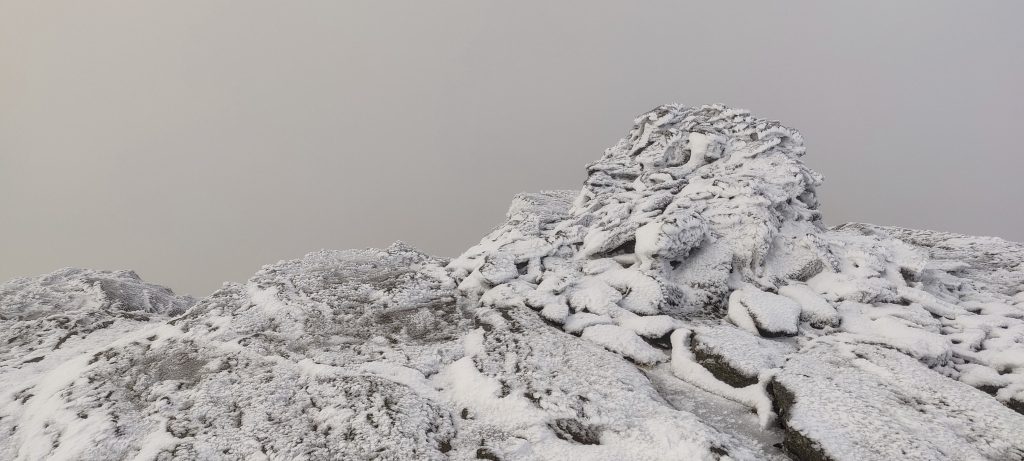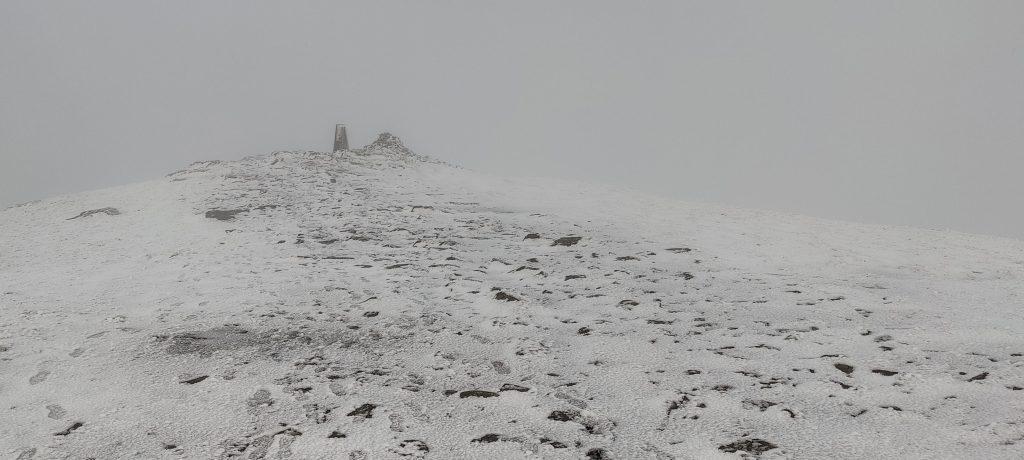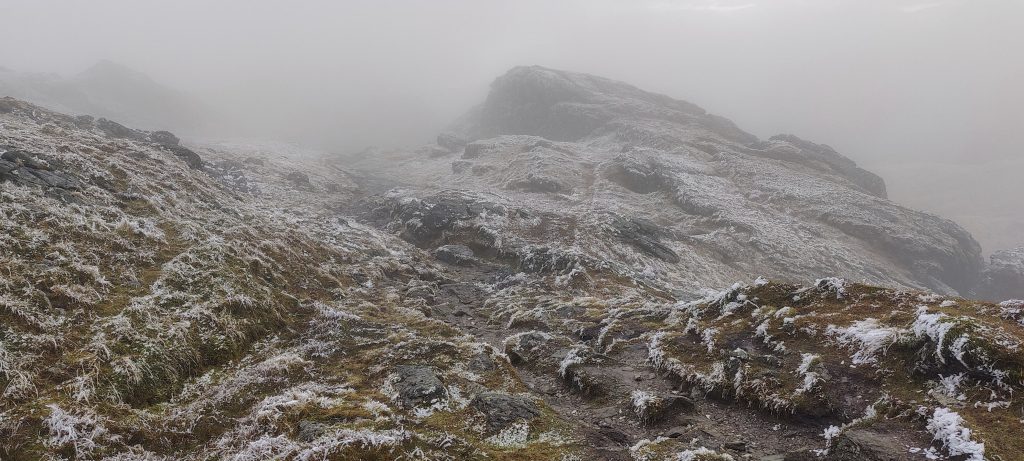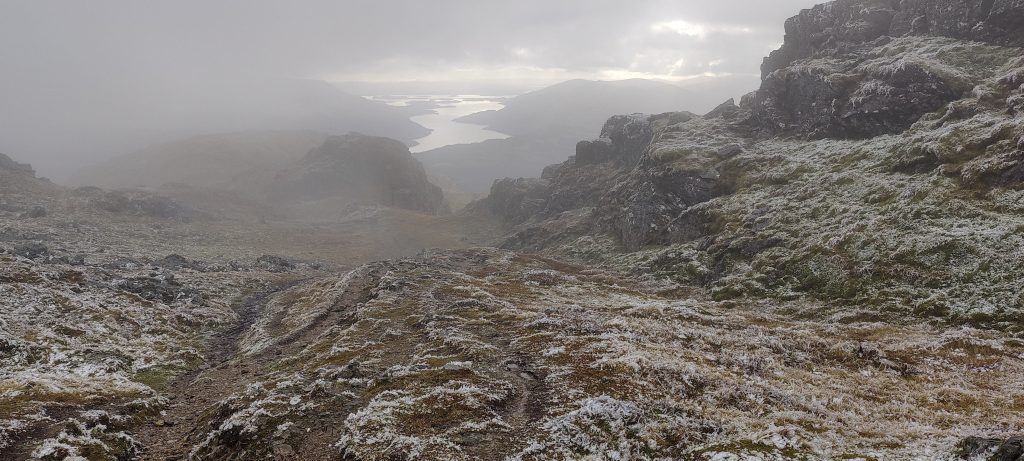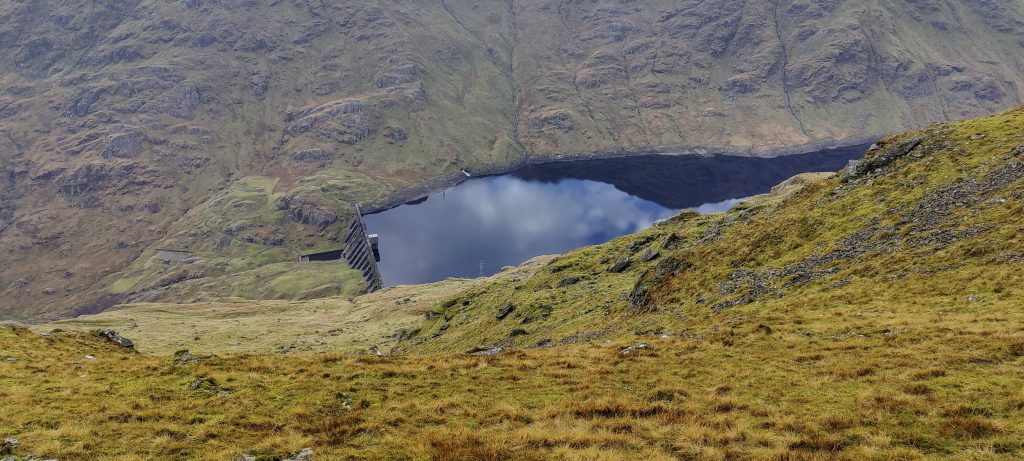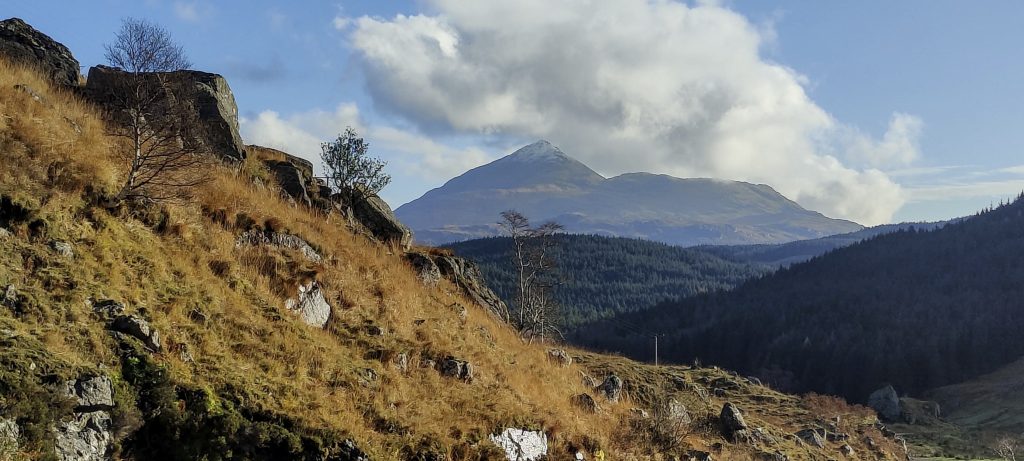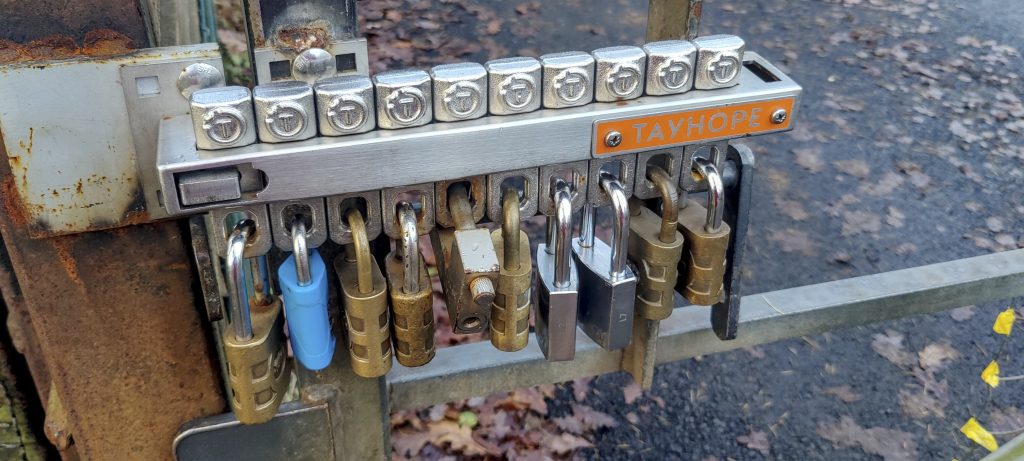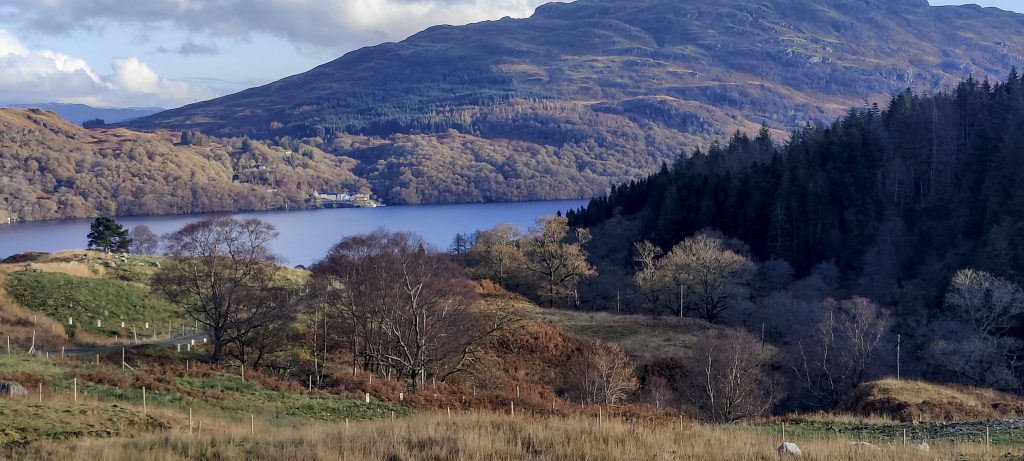 In less than two hours, I'm back in the car, and we're rolling towards London. Tomorrow, I have a flight to Madrid, which will be followed by a short stop in Asunción, another stop in Cordoba, and a final stop in Salta, Argentina. At Cordoba, between the flights, we will find the bonus peak, Cerro Pan de Azúcar.