Today's goal is simple and quick: a few kilometers of distance and a few hundred meters of elevation gain. In exchange, I will bag a relatively isolated P600 peak in Southern Uplands.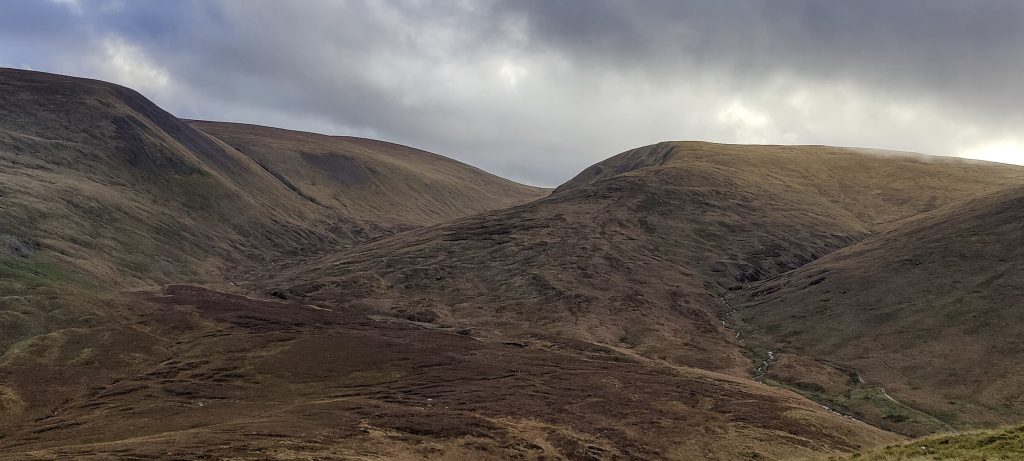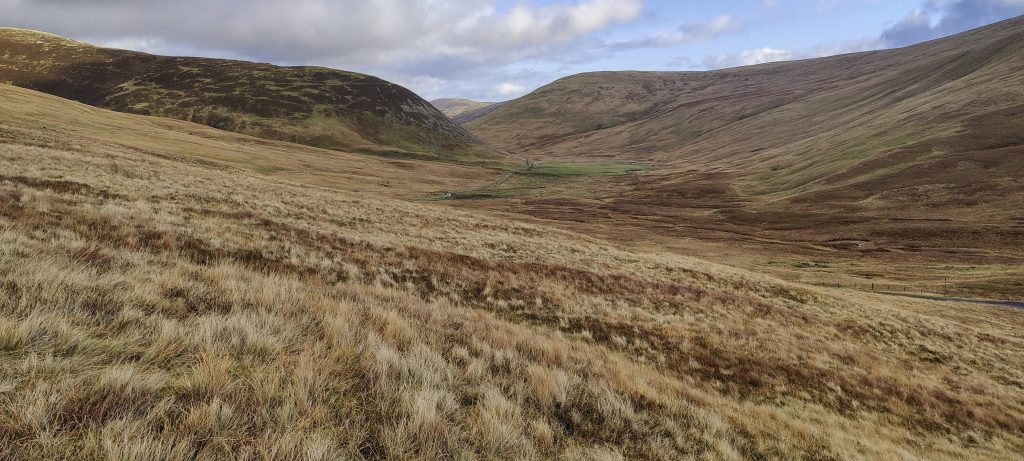 We are leaving car at the road side and walking along the fence (start at right side). Most of the tral will go along the one or another fence. Bit muddy, bot not bad.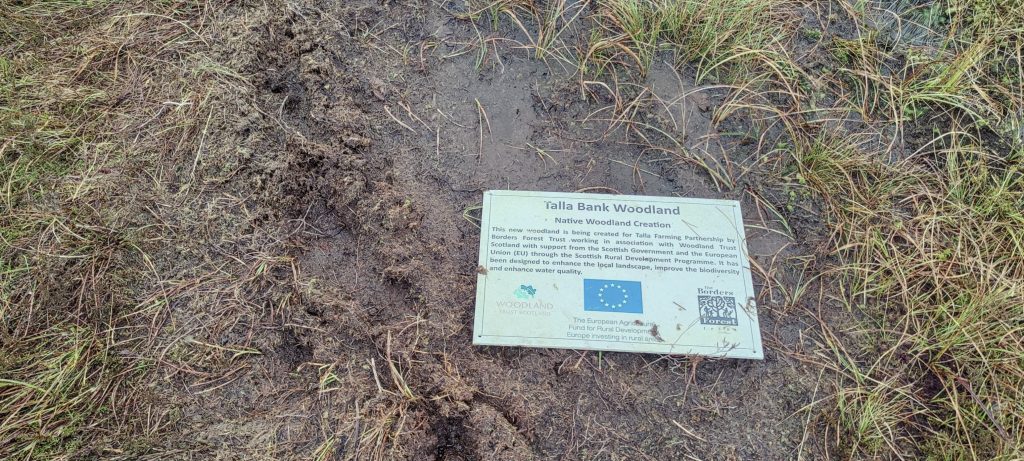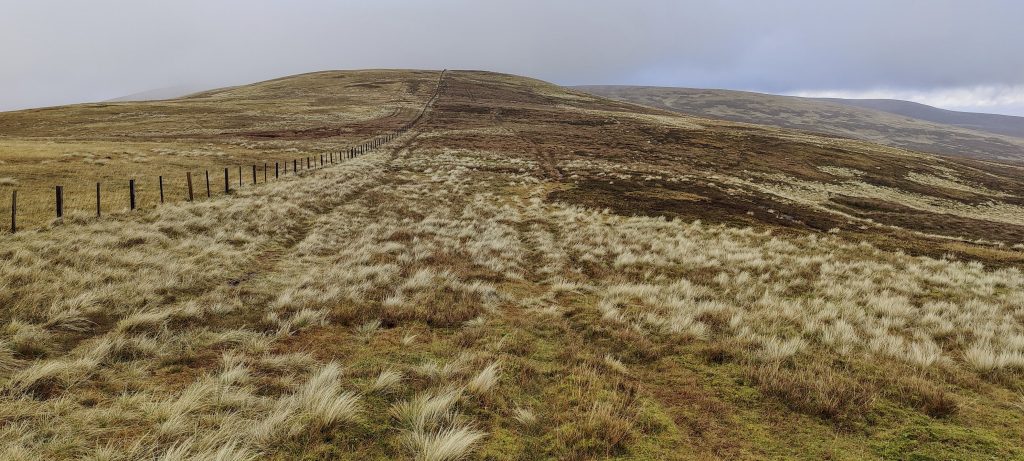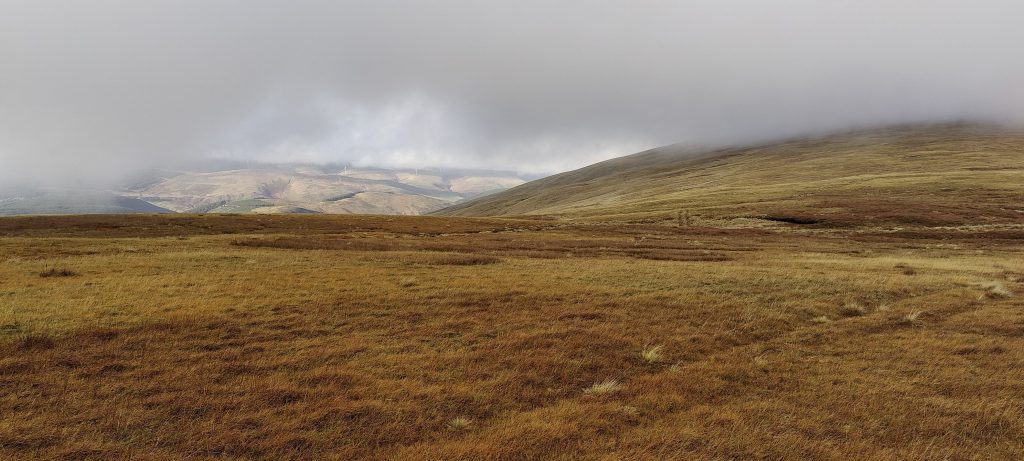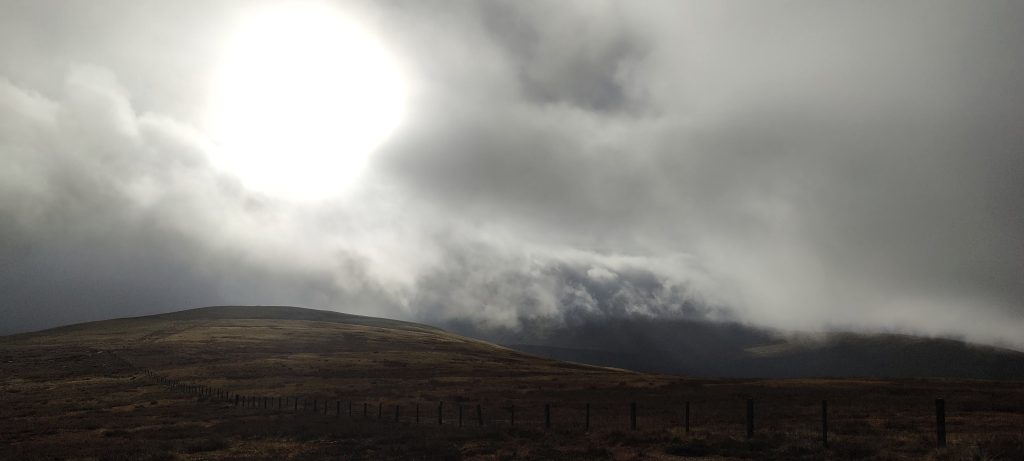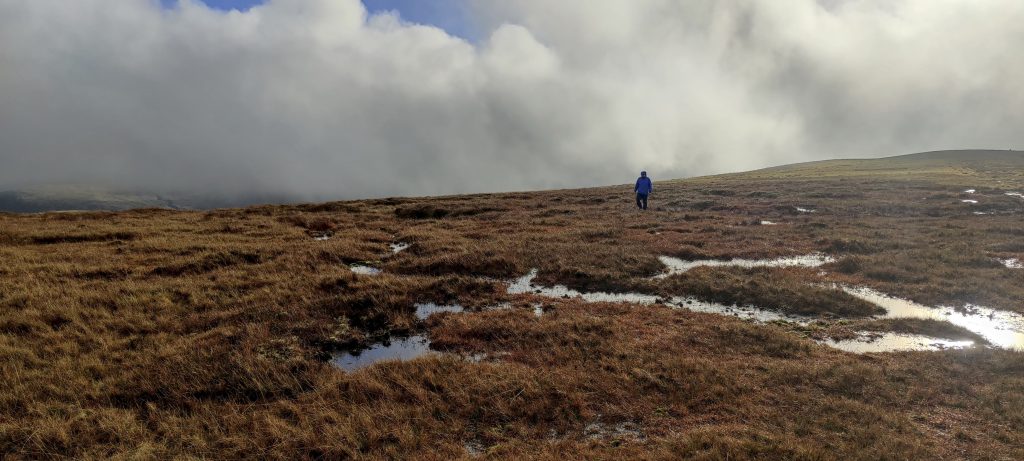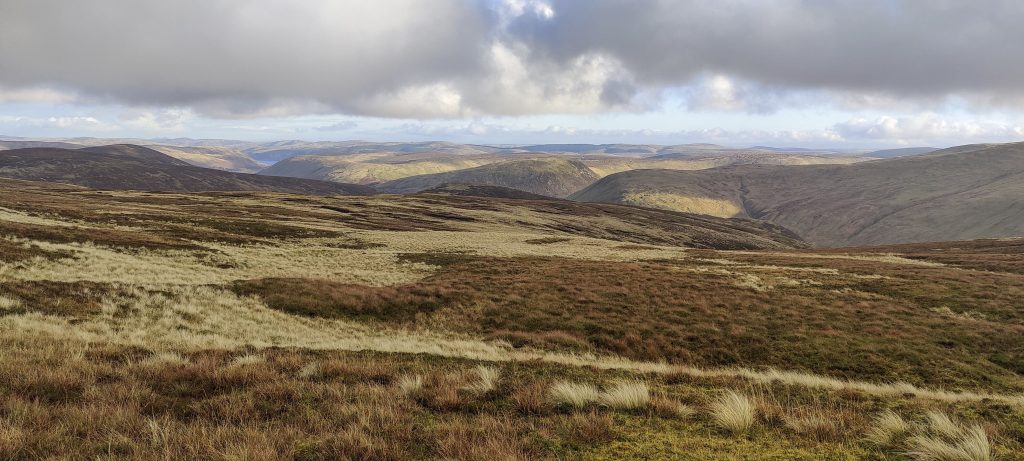 Soon we are coming to the trig pillar. I walk another hundred meters just to see how the air traffic control antennas look in the fog.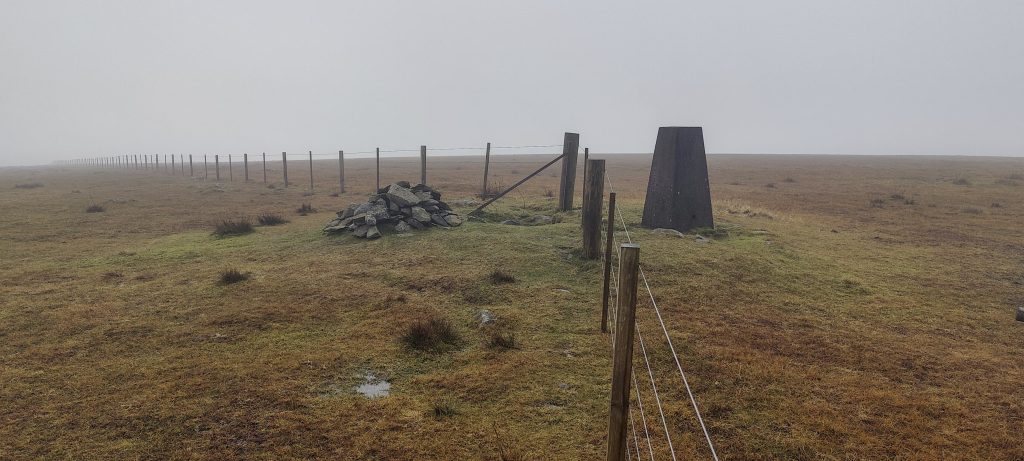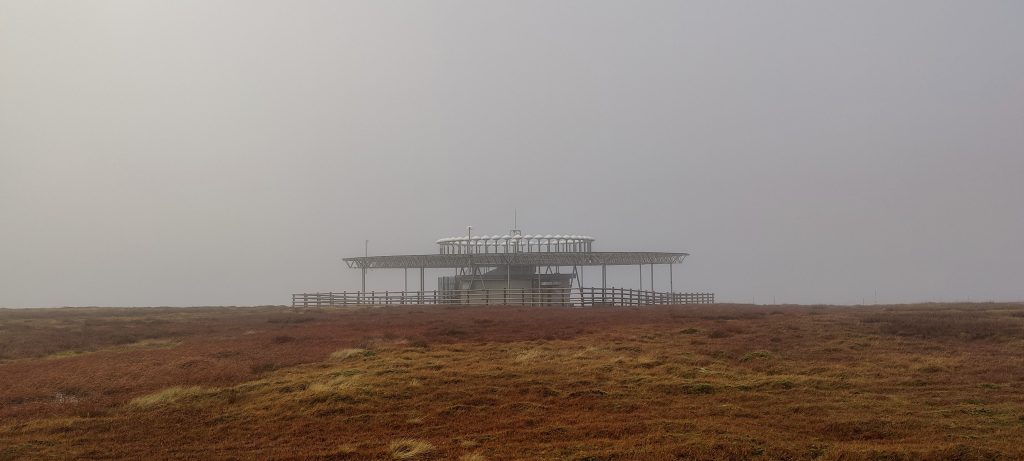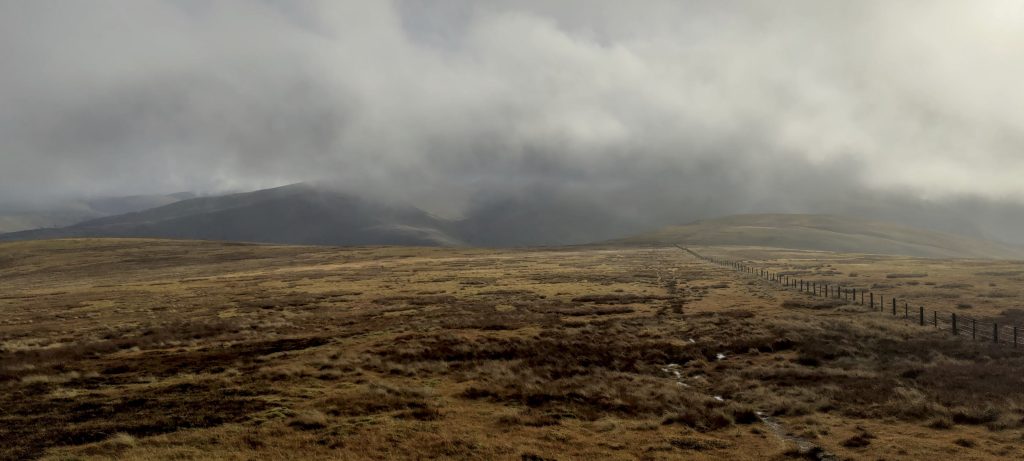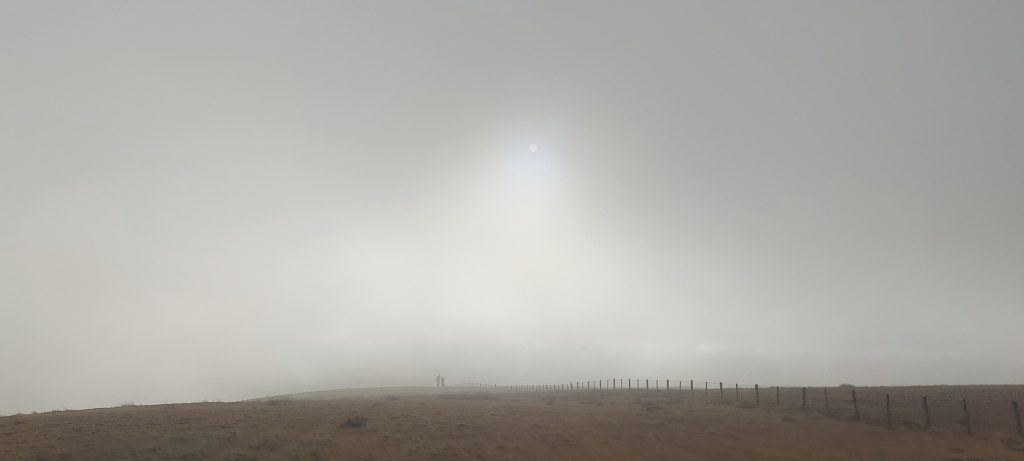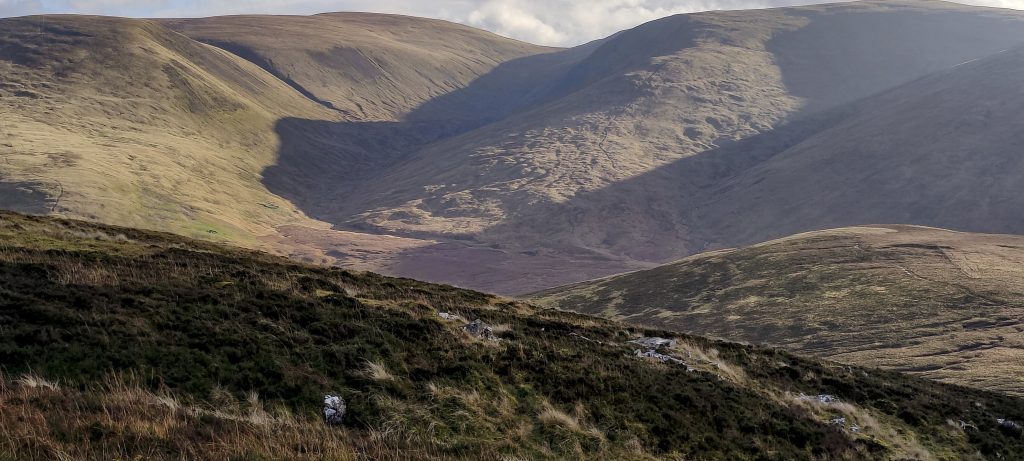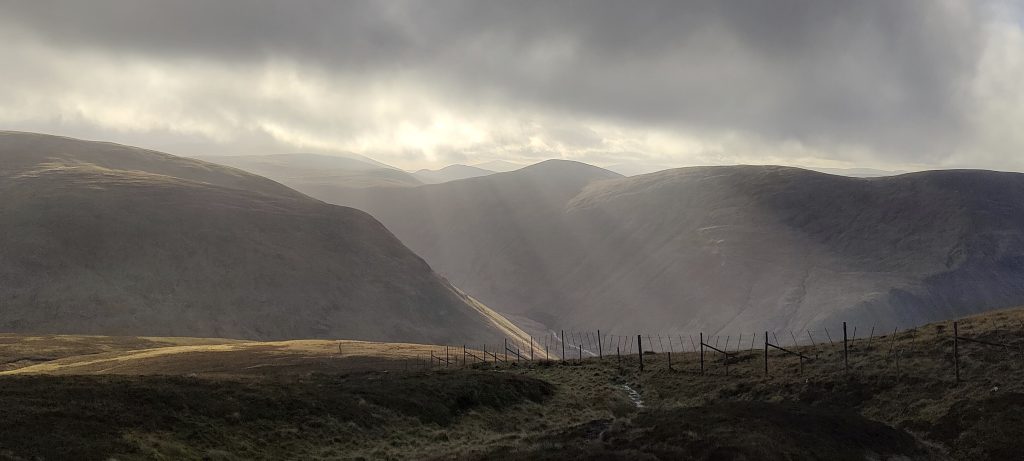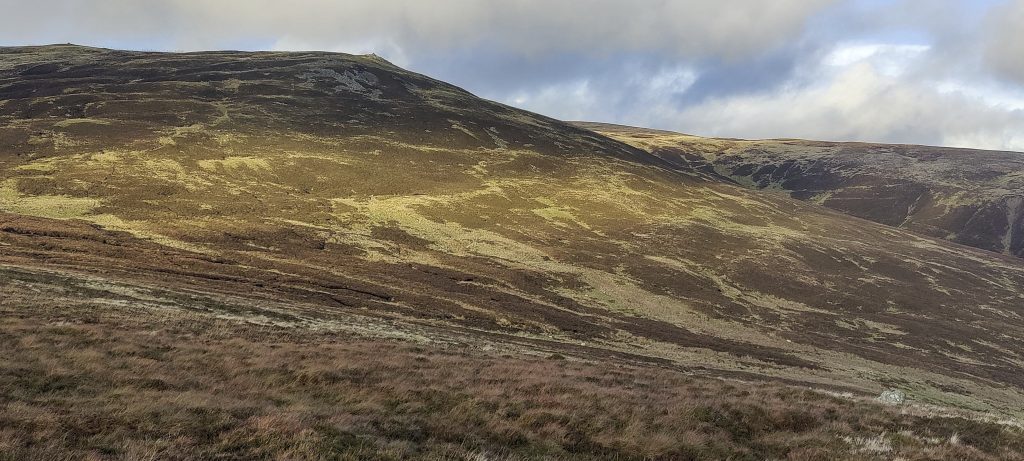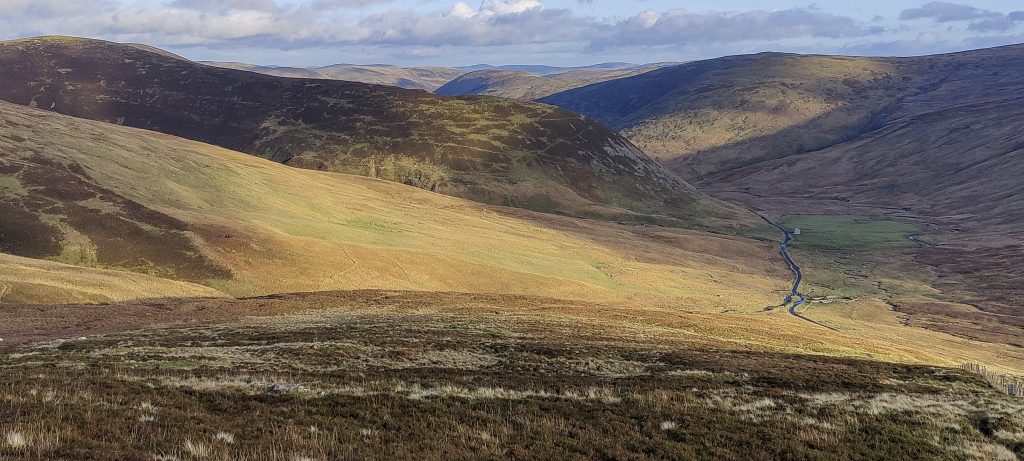 We're on the same trail, but we're getting to the car much faster. Short and simple hike.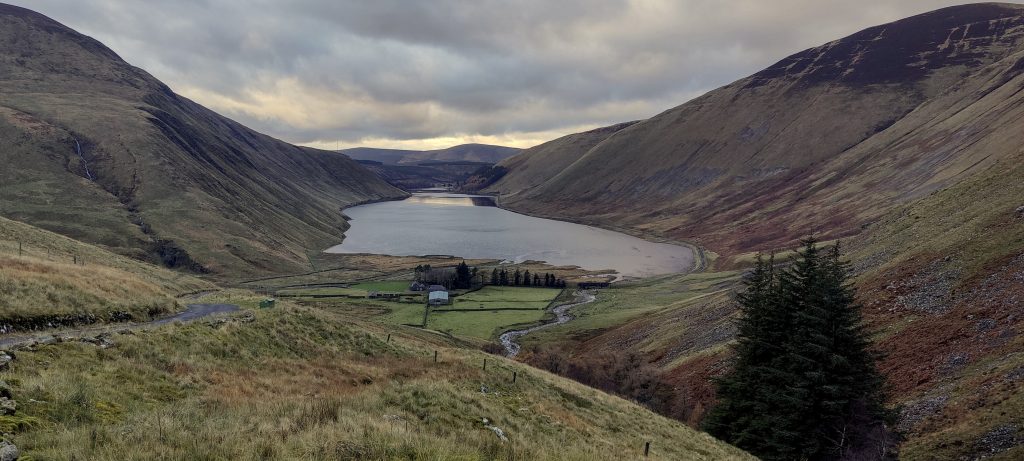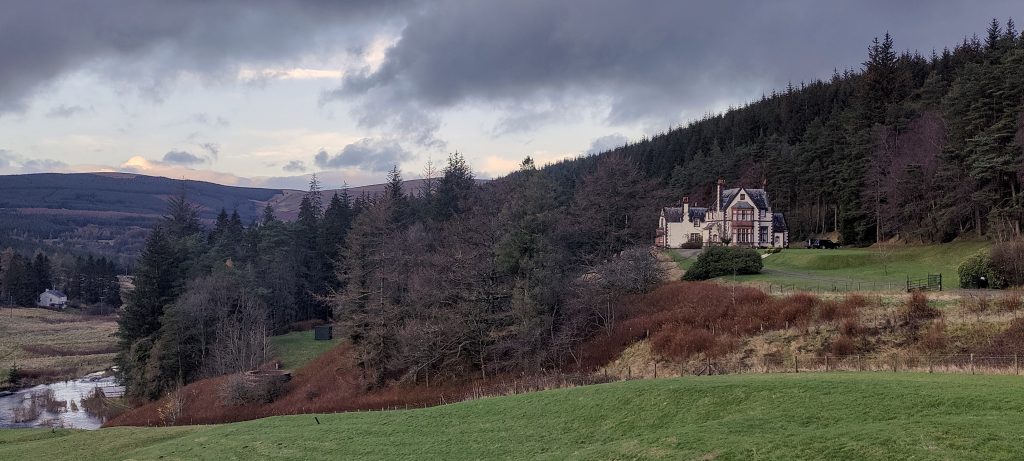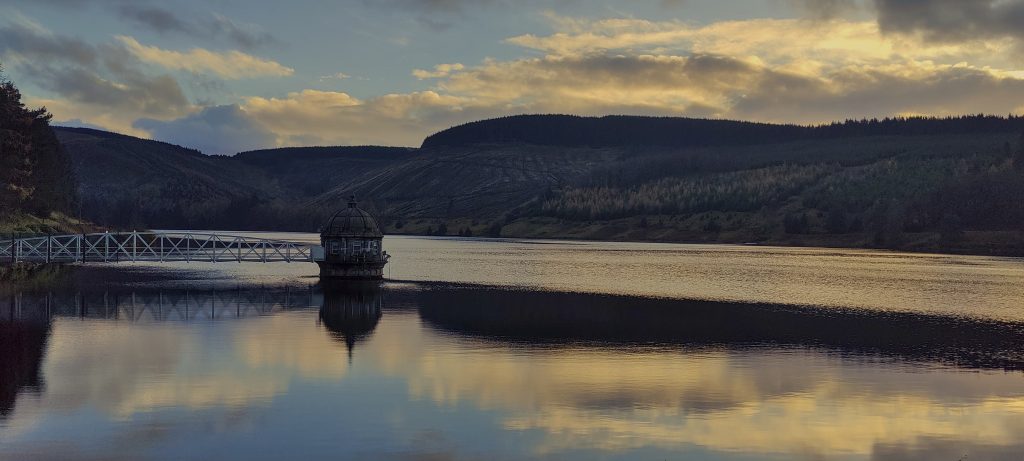 After several photo stops at Talla Reservoir we driving to Crianlarich, and we will attempt climbing Beinn an Lochain tomorrow.