We're on our way down from Jebel Igdet, our first trip ultrapeak, and it might not even be lunchtime. Jebel Toubkal is not too far away, so we have spare time. Said offers us a tour of one of Morocco's older and more important mosques. It is not operating as a mosque at the moment, but it is a fine example of Almohad Caliphate architecture, and Ibn Tumart, the founder of the Almohad movement, is buried here.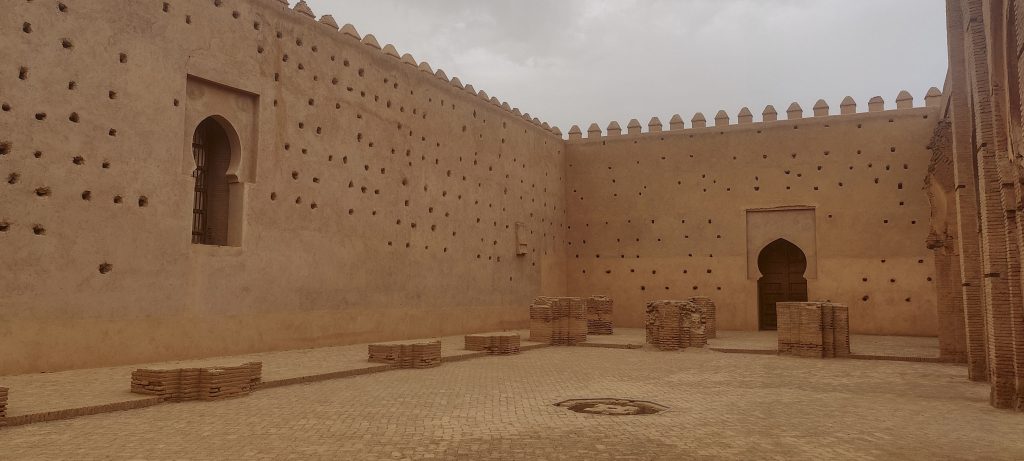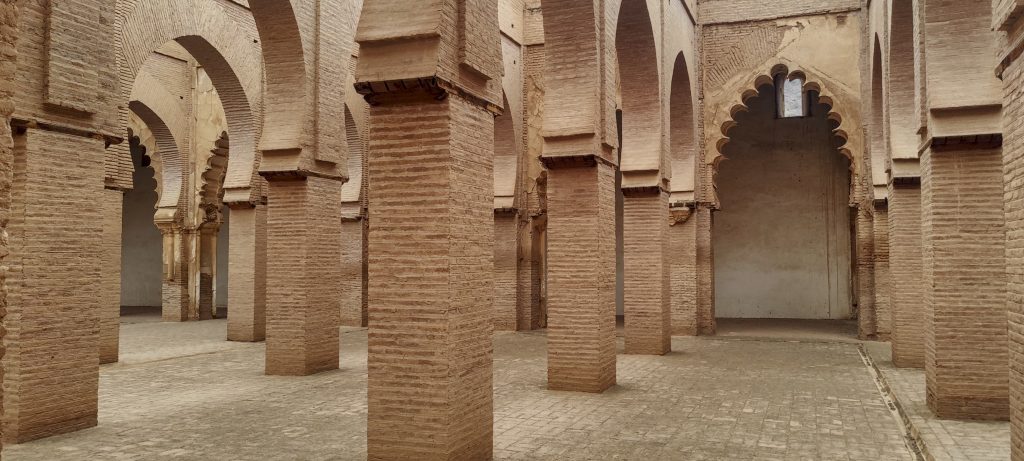 We find the mosque's doors closed, and, after taking a couple of photos, we are about to leave, but a man calls out to us to wait. He turns out to be the caretaker of the mosque, unlocks the door, and shows us around. It's hard to call it inside because there is no roof, but the outer walls, the columns, the doors, the door frames, and the passages are still there. Old ornaments survived history.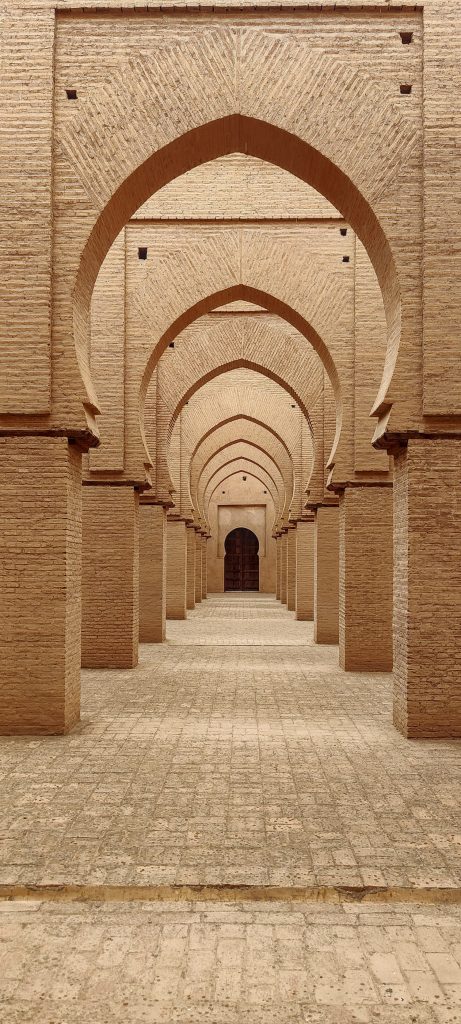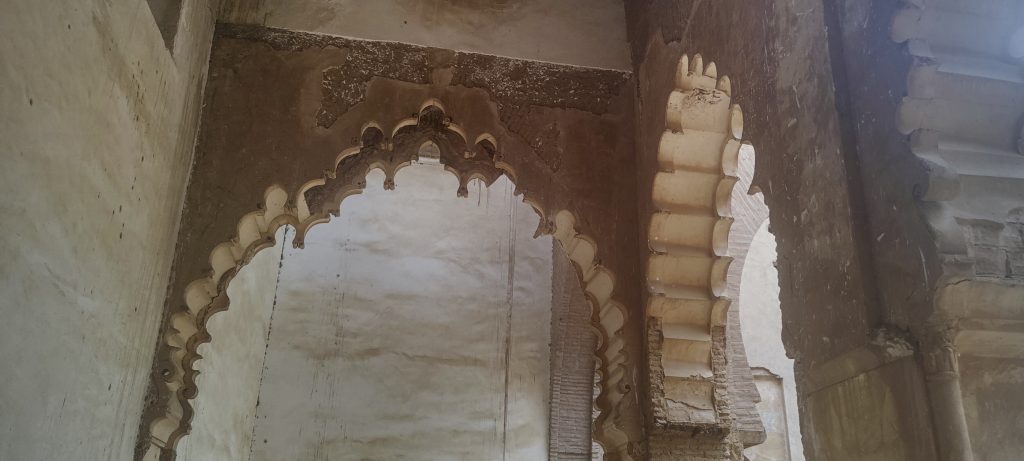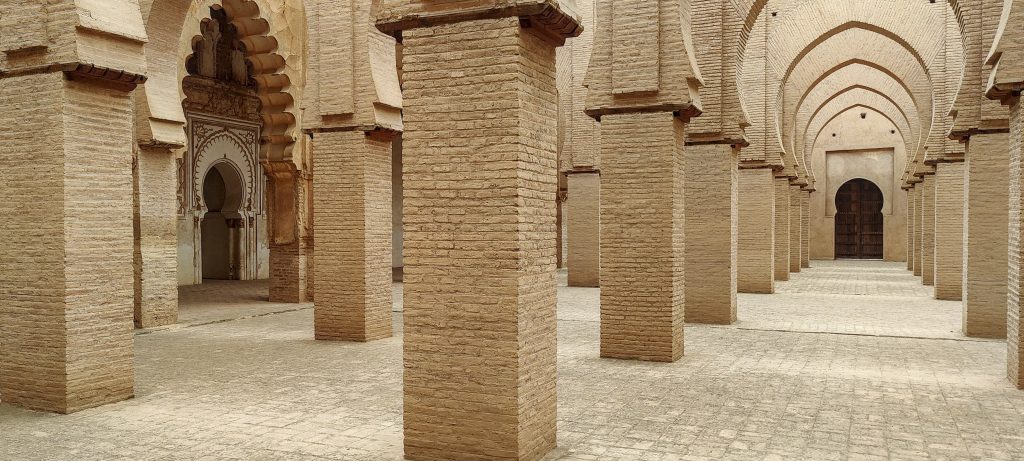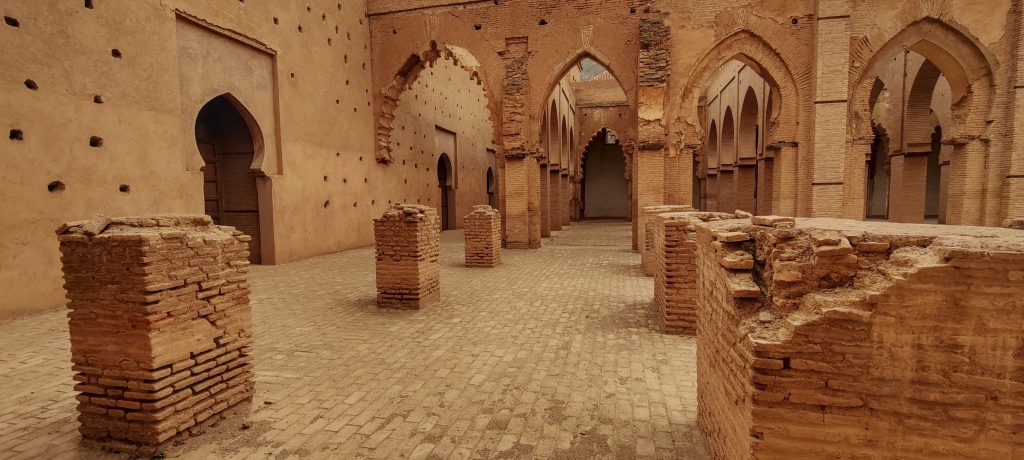 We see everything several times; leave the "how much money do you have to spare" money with the pricier and move on to Jebel Toubkal.