The westernmost ultra-peak of the Atlas Mountains. There are certainly enough reasons to climb it. We get up early in the morning and drive to the village of Arg. We leave the car there, quickly prepare, and start the walk. For a couple of kilometres, we follow a trail trod by locals and mules. On the trail, there are sitting toads of impressive size, they're so big, they can't even move when they see me. A few scorpions have also come out on the trail to welcome us.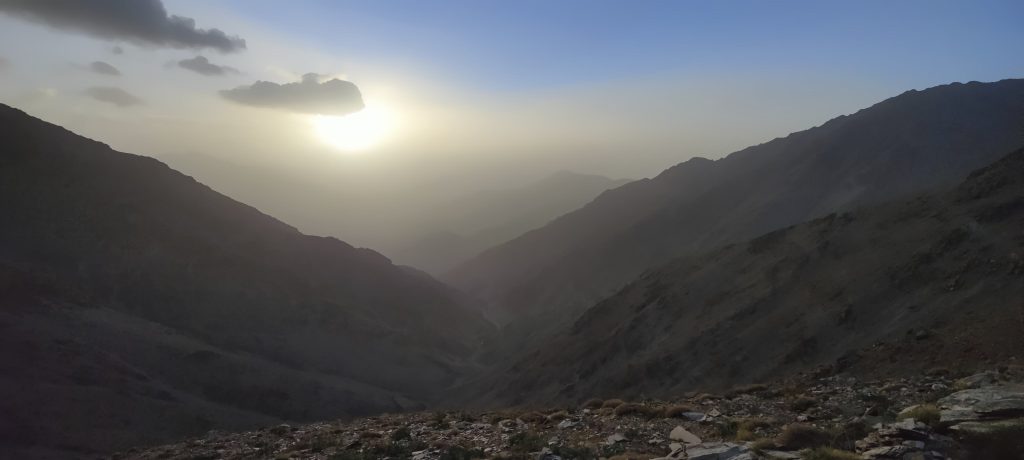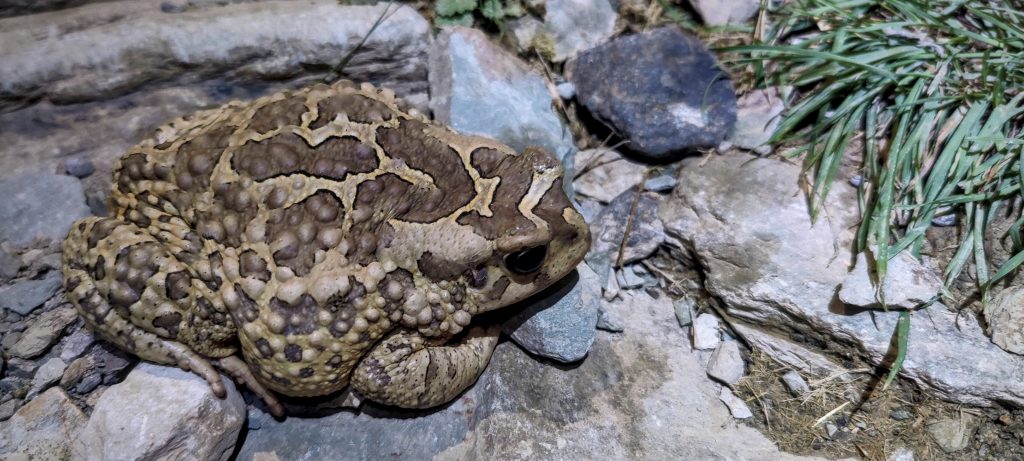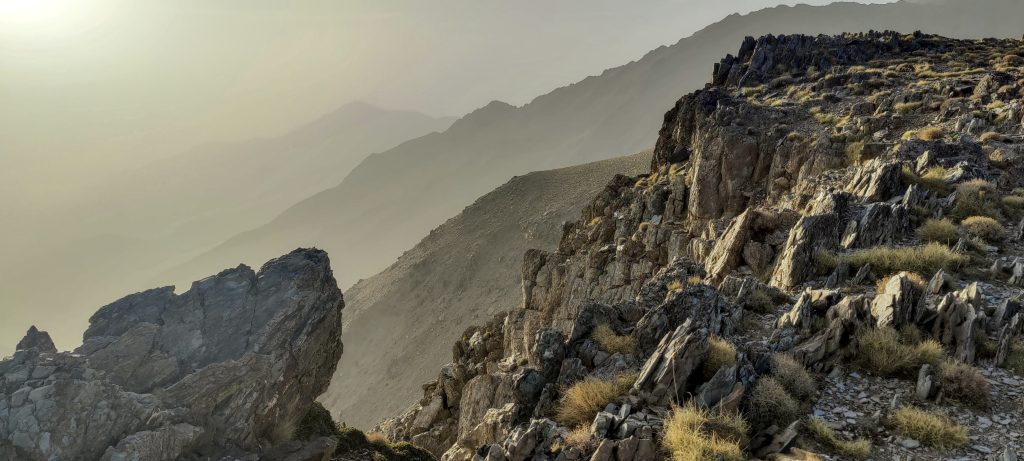 We approach and cross a stream, then climb up a steep slope without a trail, straight towards the ridge. A steep climb, but not dangerous or difficult. The sun is rising, seemingly illuminating the surrounding cliffs and valley. Cool views around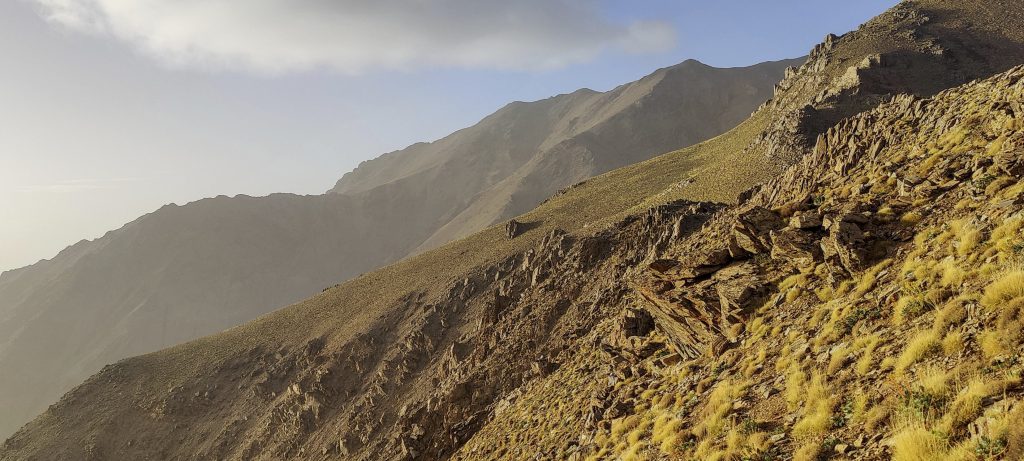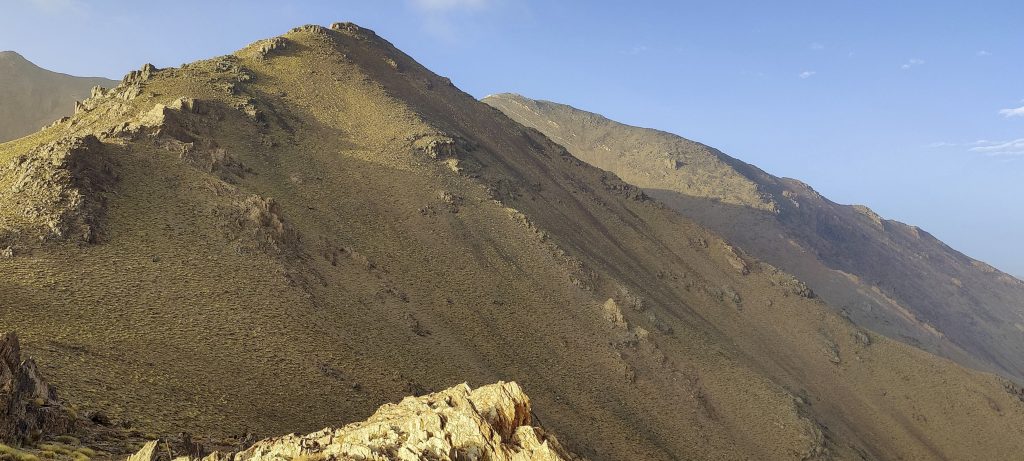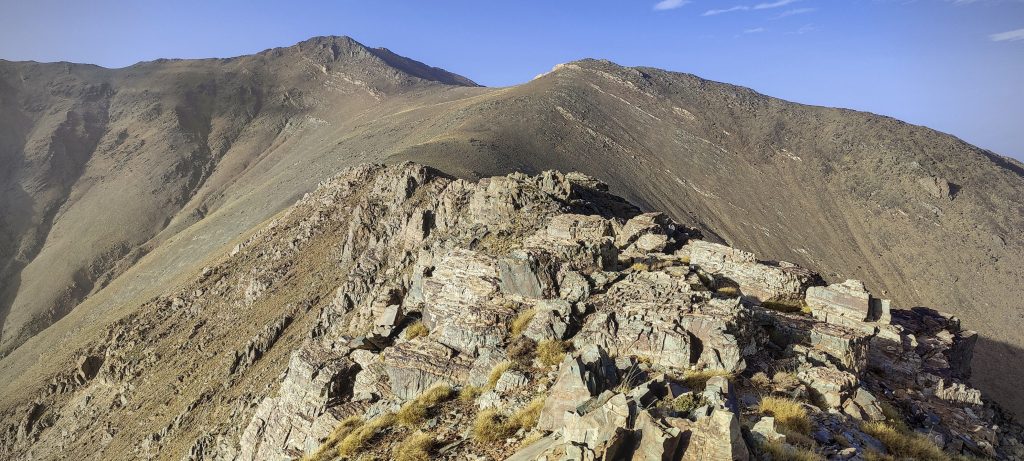 Once we reach the ridge, it is very gradual. There are only a few rocks to go around. In the distance, one can see the summit, which is just over a couple of kilometres away.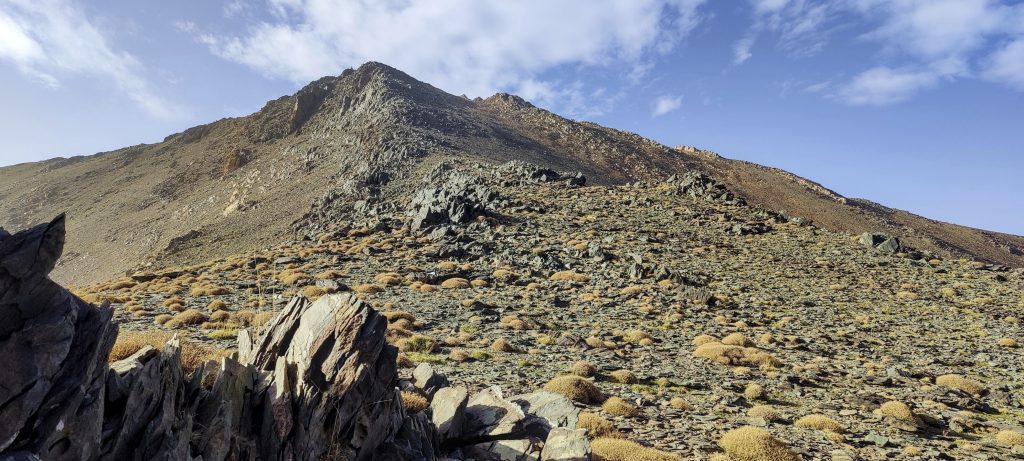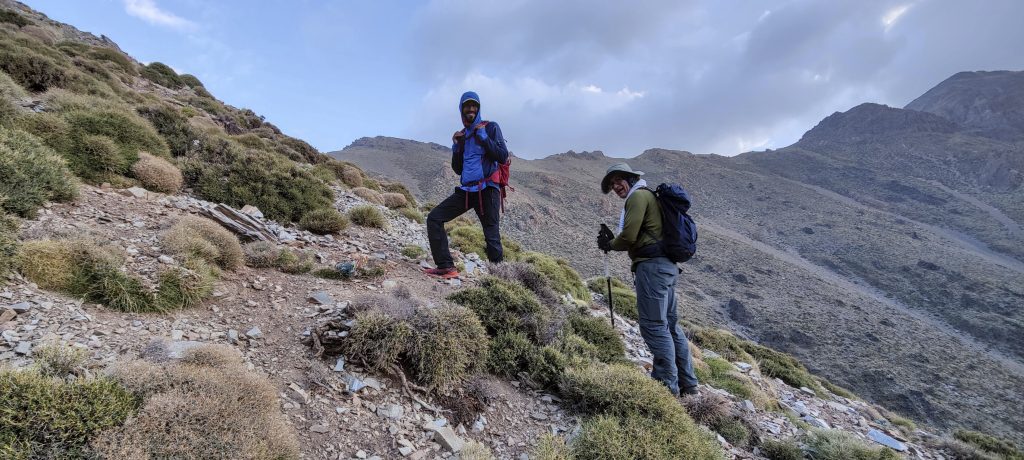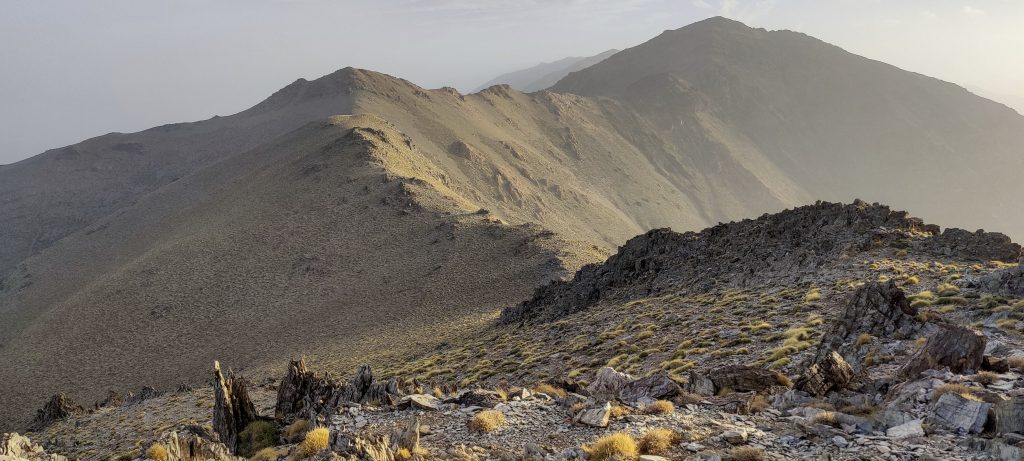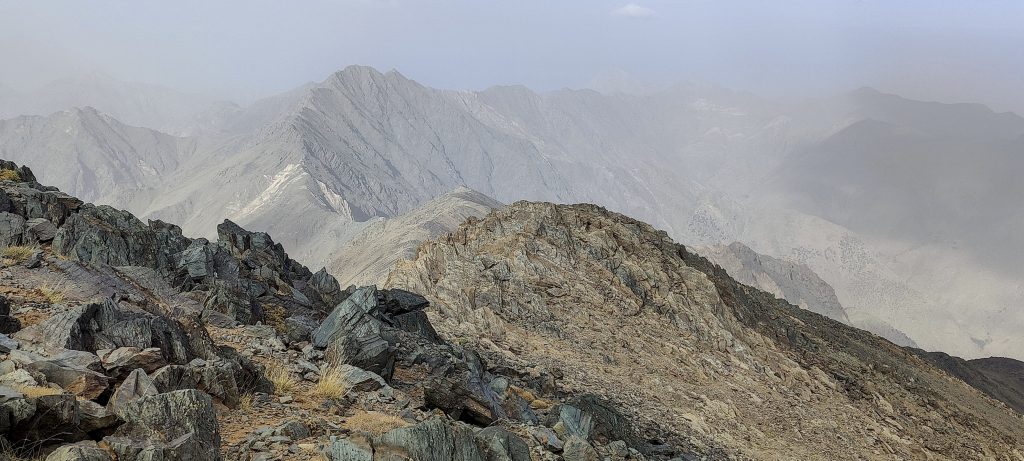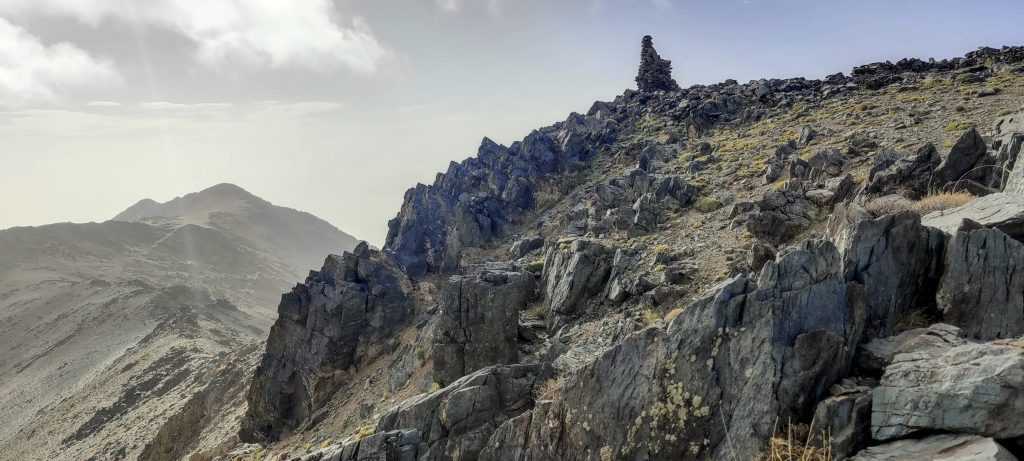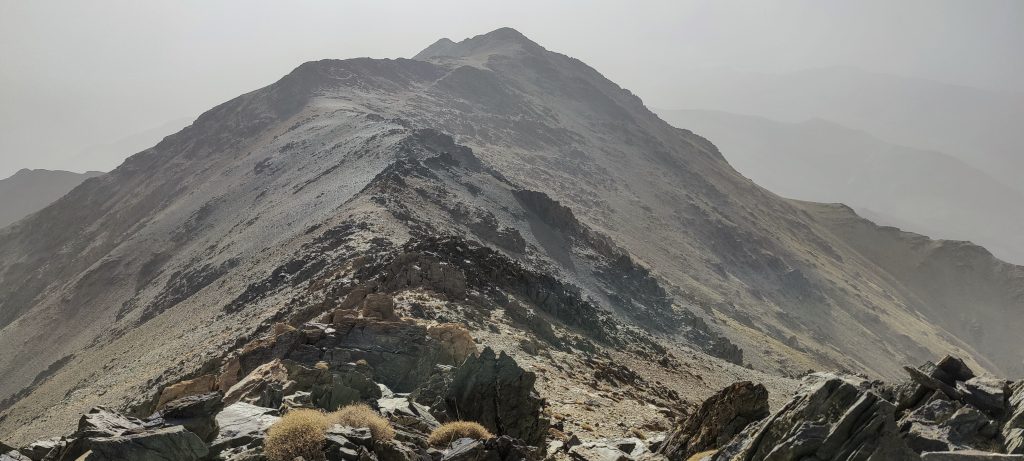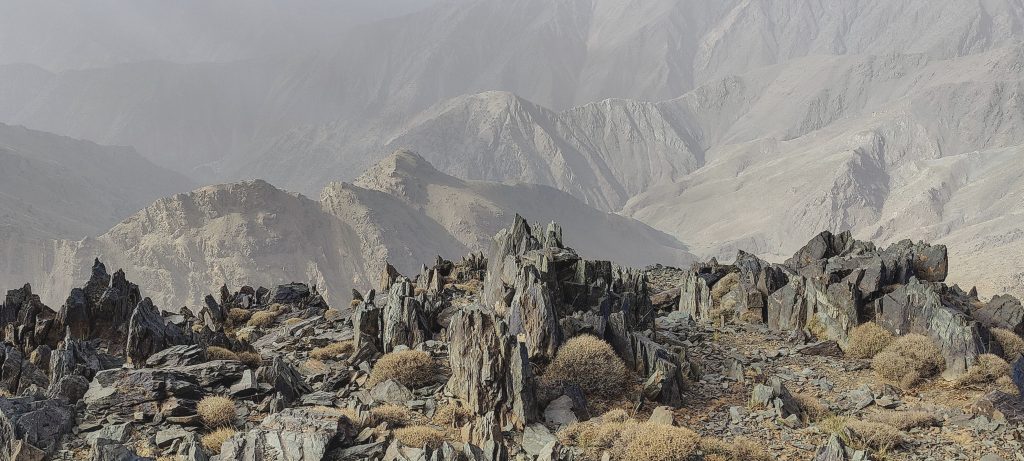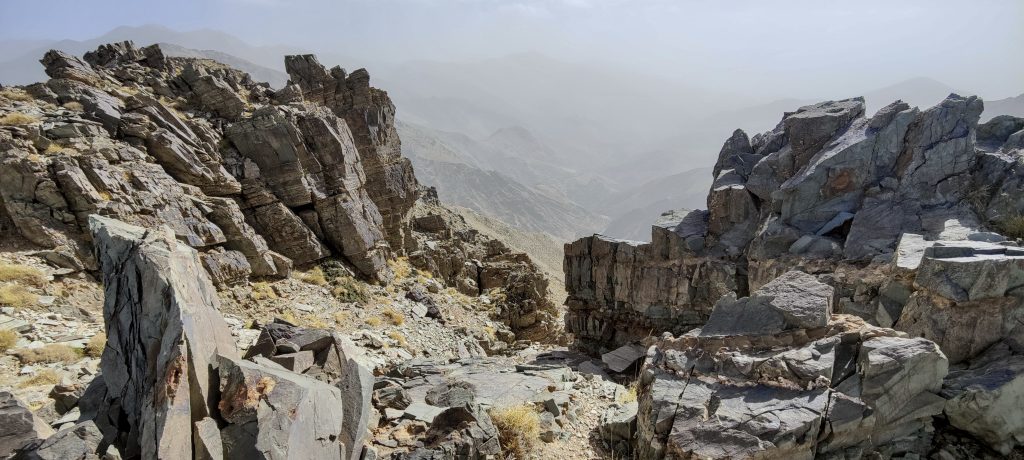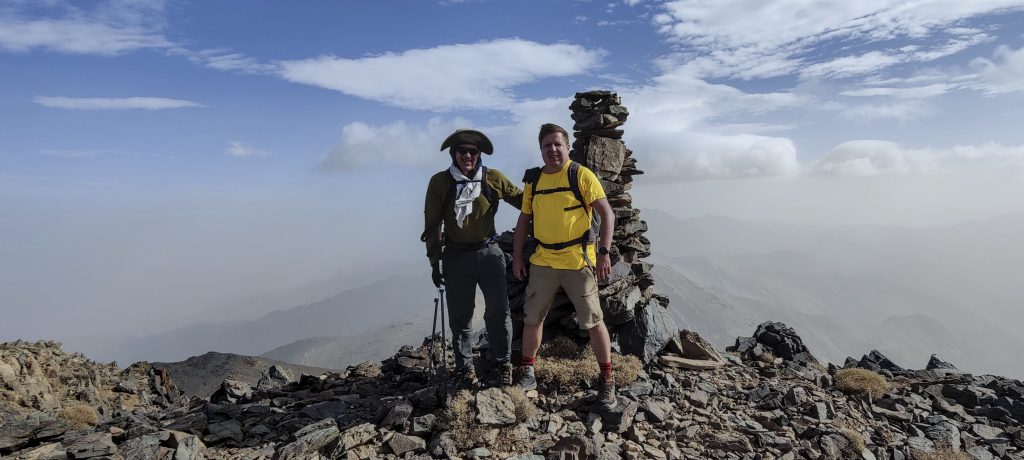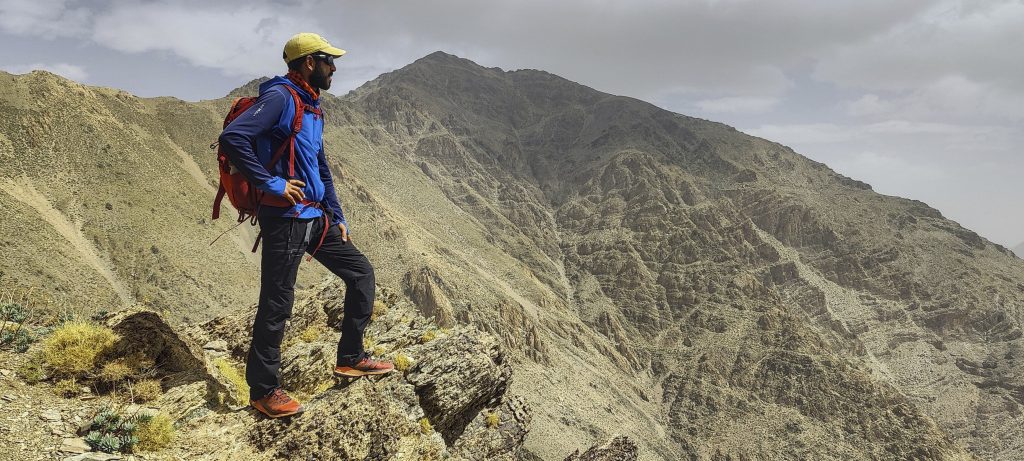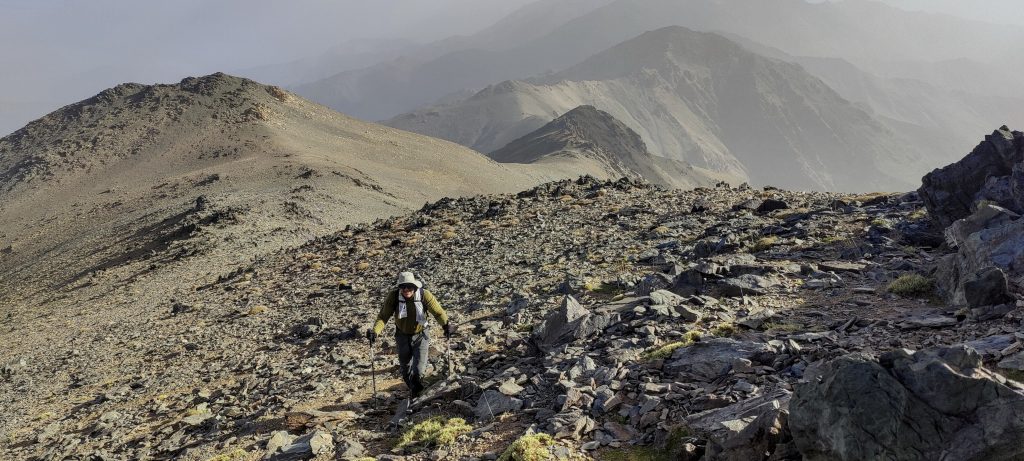 We reach the top quickly, with great views in all directions. We admire them for a few minutes and then descend. Said suggested shortening the hike and going down a closer slope. It's a good path, though not much shorter. In any case, a new route is always more intriguing.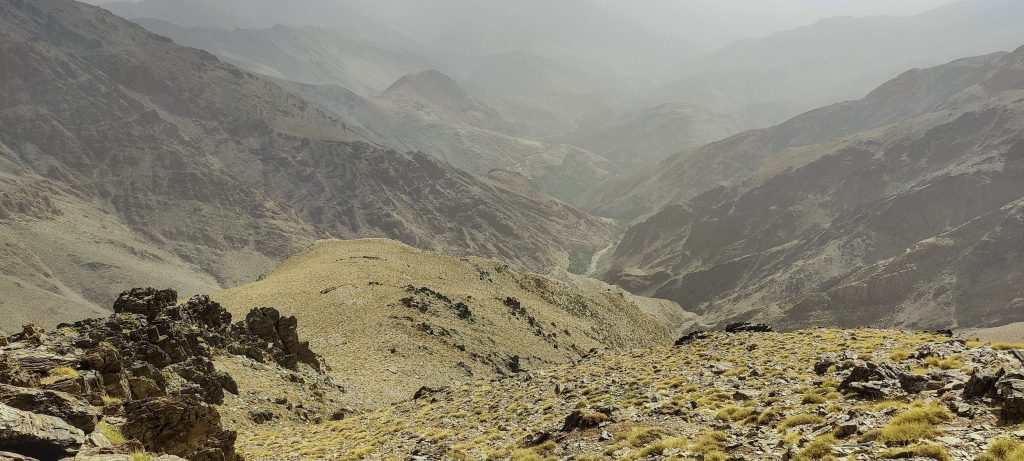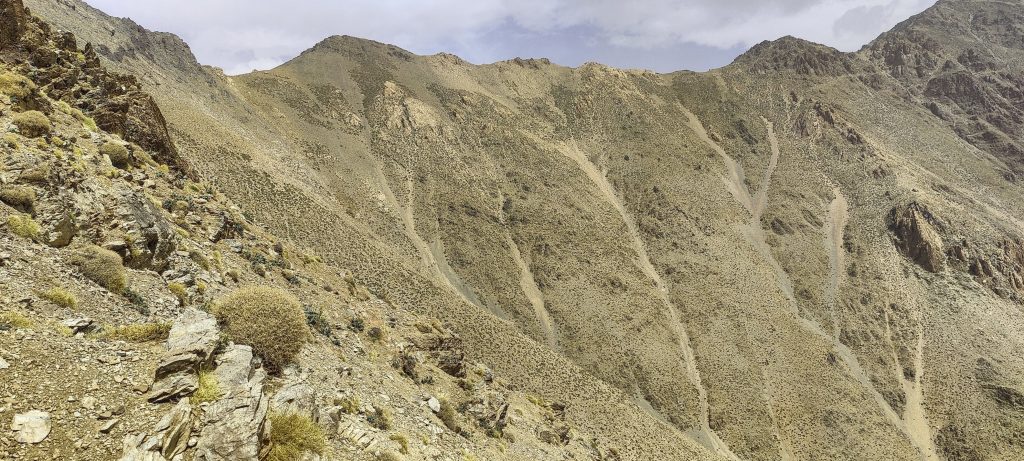 As we descend to the stream, we can see farmers' fields. The typical houses of the local population are well camouflaged on the mountain slopes. A little more and we are back in the village of Arg.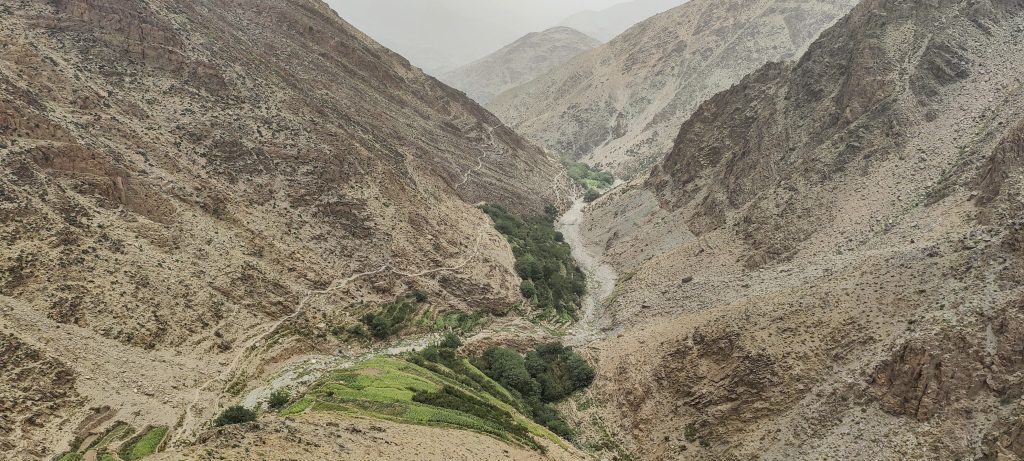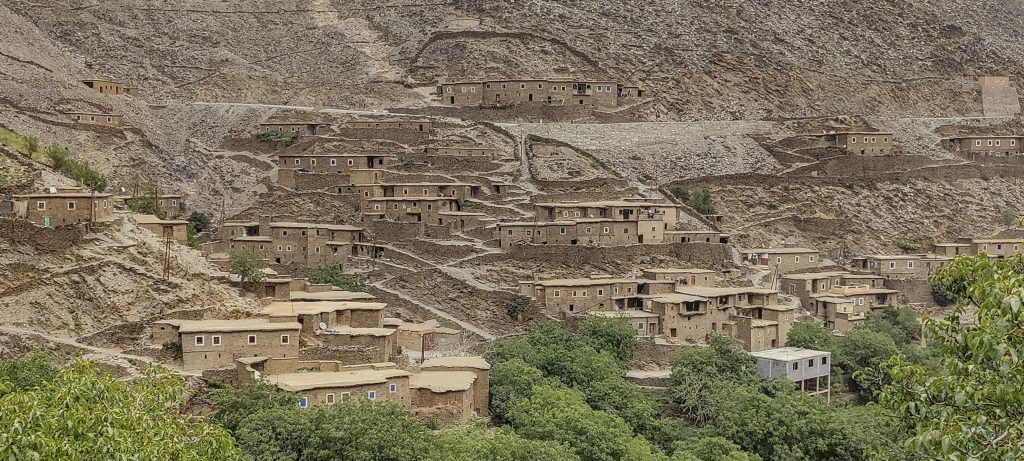 Well begun is half done! We've just climbed the first of five planned ultrapeaks in Morocco. We head towards Jebel Toubkal, stopping and checking out the interesting Tinmal Mosque along the way.