The world's 36th most prominent mountain is Morocco's highest mountain, the highest peak in the Atlas Mountains, and the nearest higher mountain is more than 2,078 kilometres away. There's definitely more than one reason to climb it. A guide is compulsory, but it is not very clear why it is needed. Everywhere there are wide, safe, clearly visible, and technically easy trails. Never mind, what matters is that we reach the top.
Day 1. Begin at Imlil village at 1925m. Then 1220m 9.5km 3h30 climb to Refuge Toubkal Les Mouflons at 3145m. After a short break 1022m 4.0km 3h20 climb to the summit at 4167m
Day 2. After breakfast 1220m 9.5km 3h00 descent to Imlil village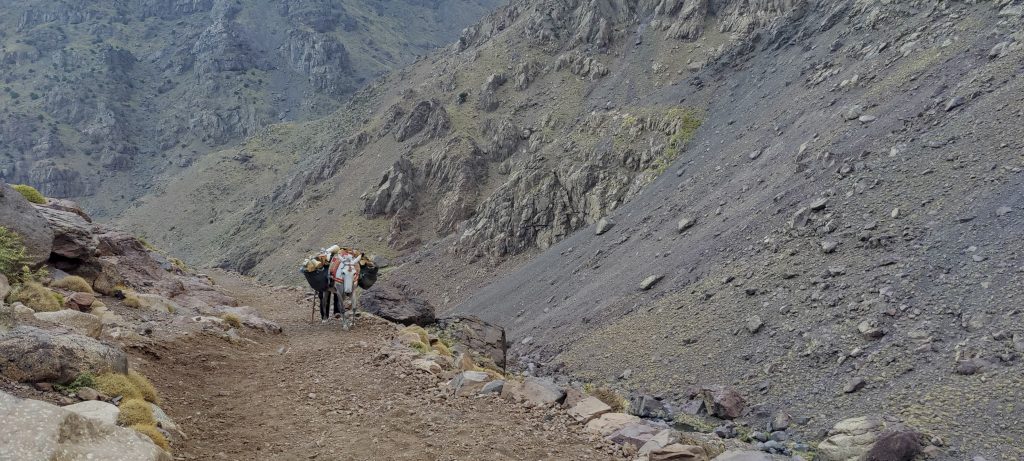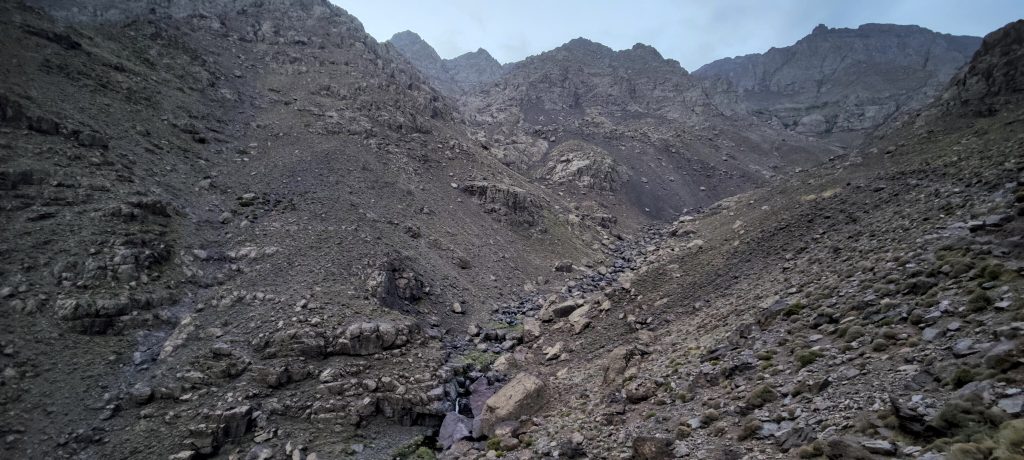 We start the climb early in the morning; the mules will bring our stuff a little later. Although, to tell the truth, I don't know exactly what the mules will bring because everything I need is in my backpack. Food, extra drinks, and water can be bought at the hut. I think I only need the mule to contribute to the local economy, which is also a good enough reason.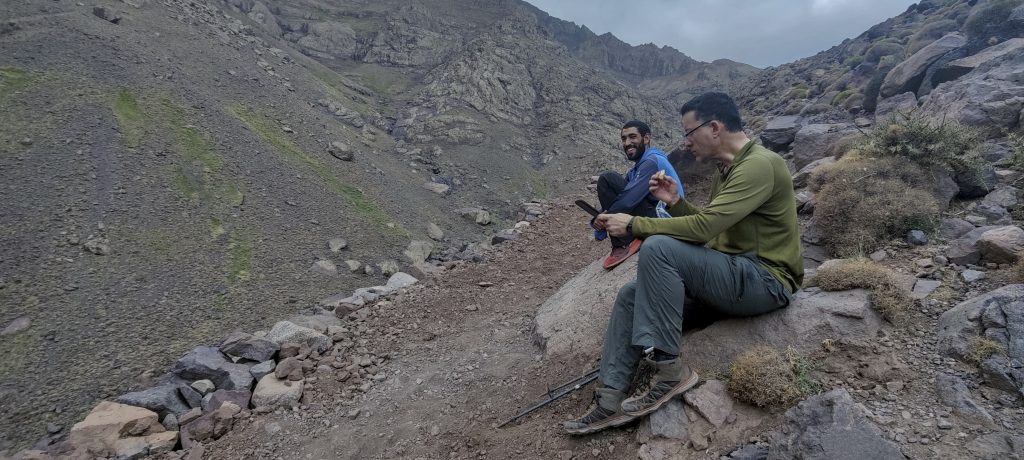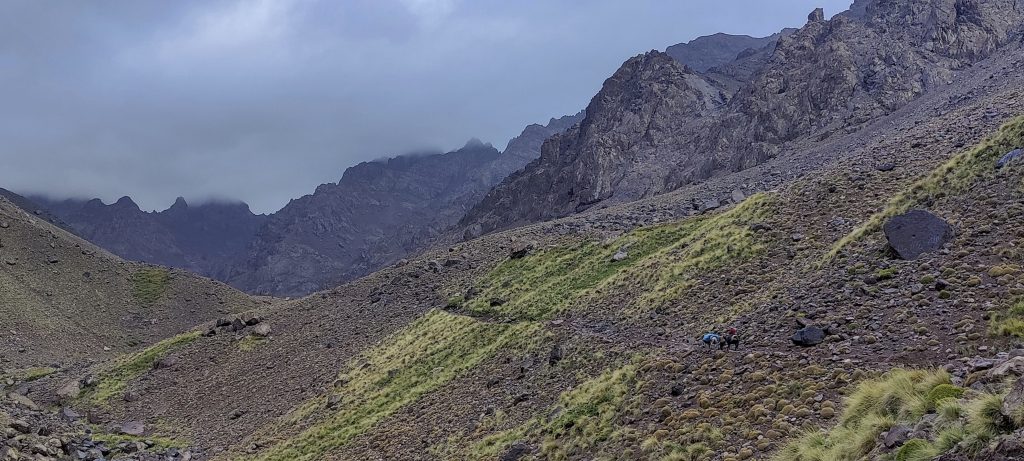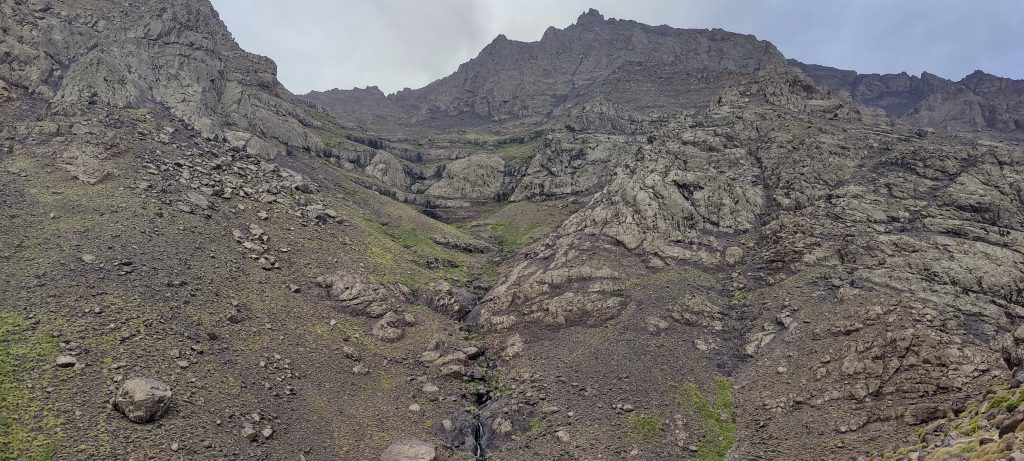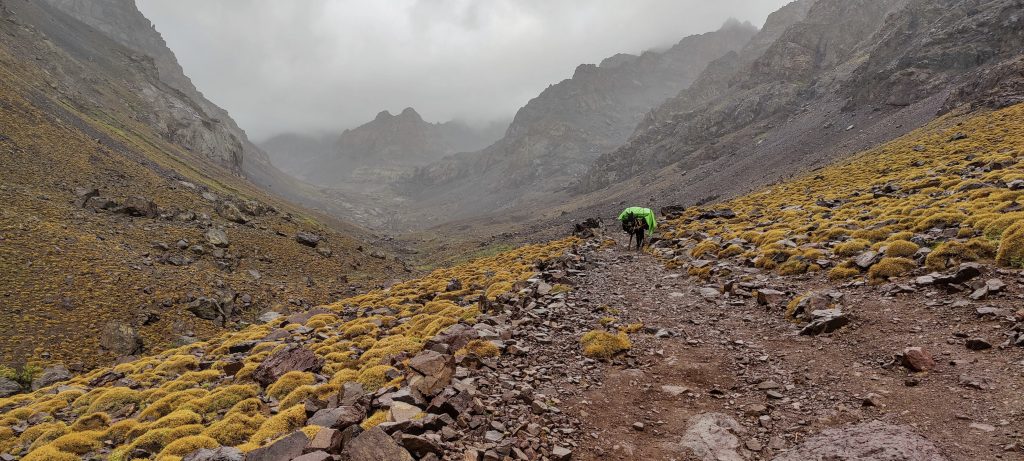 We climb up a wide trail, occasionally passing other hikers, mules, and locals. It's a very social climb, and I have to say hello a lot. A couple of kilometres from the hut, it starts to rain. The further we go, the heavier it gets.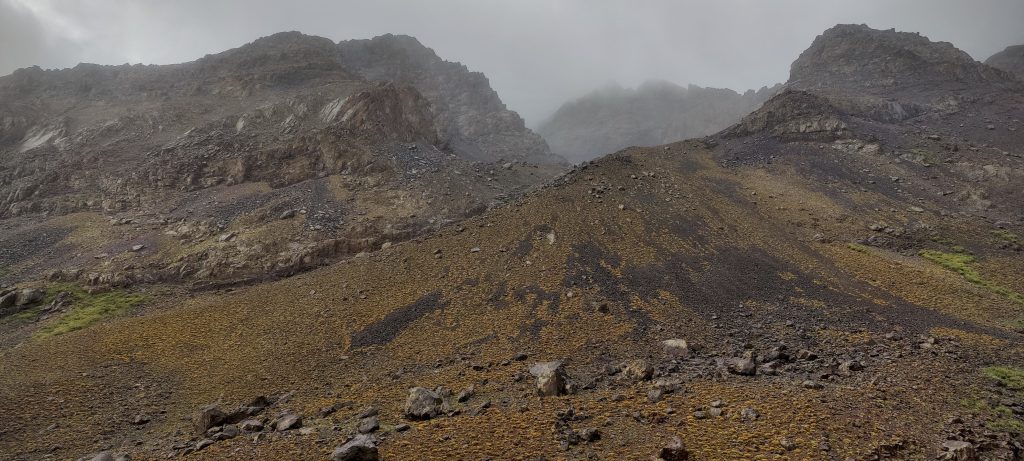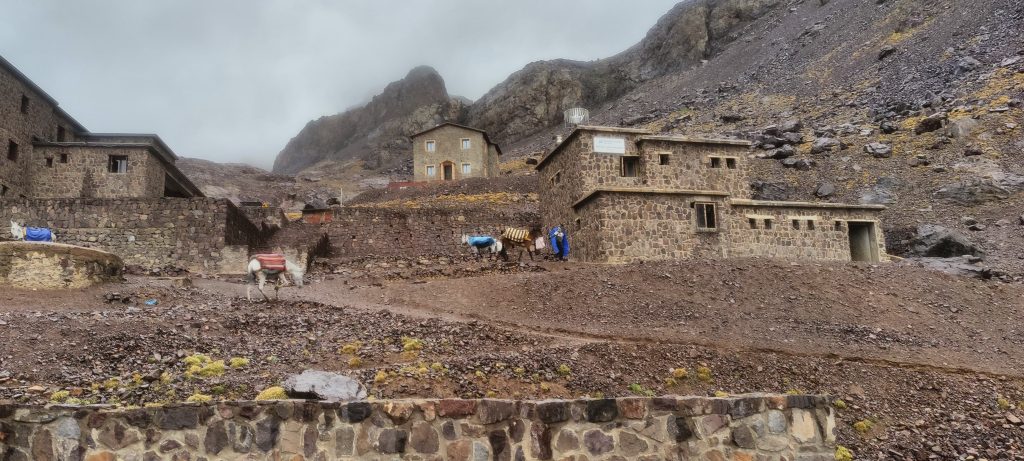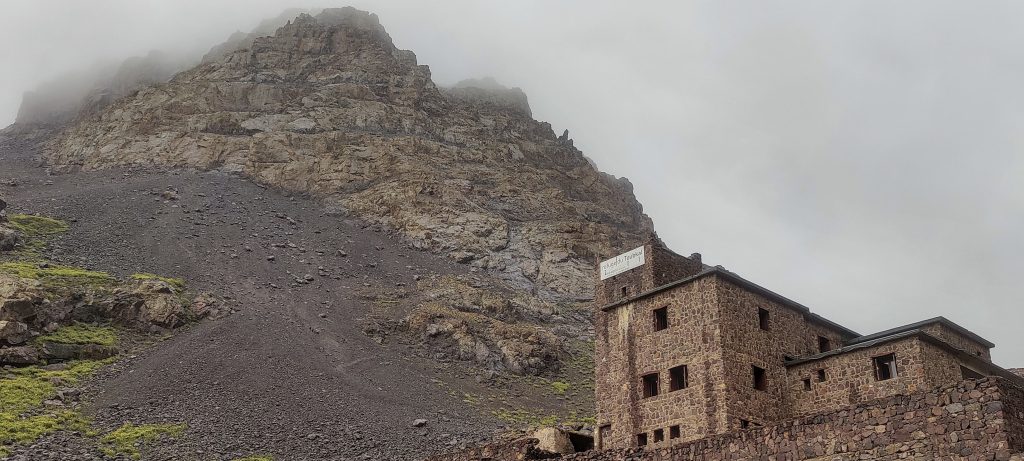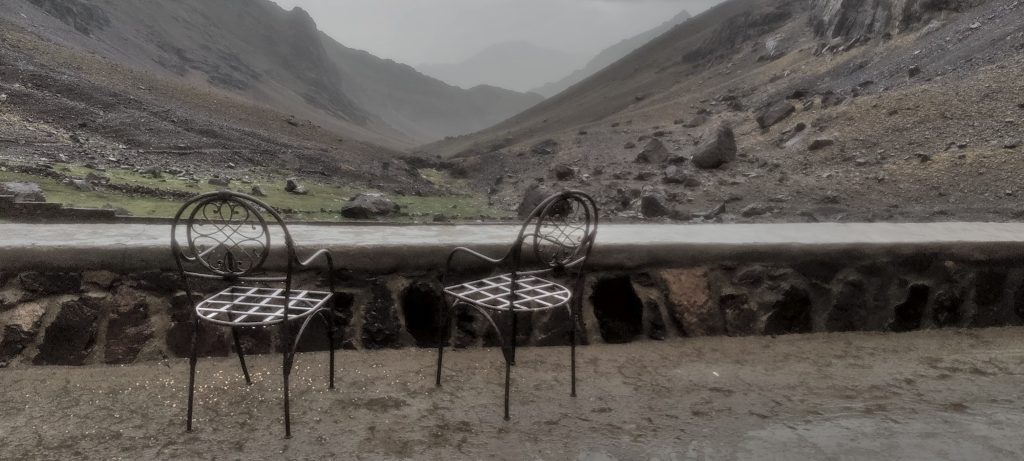 The rain gradually intensifies and reaches its maximum when we arrive at the hut. We sit inside next to the fireplace, dry our clothes, and have a snack. After a couple of hours, the rain stops, and we decide to summit today. If we fail because of the weather, we will have another chance tomorrow morning. It's not far to the summit; we get ready quickly and begin climbing.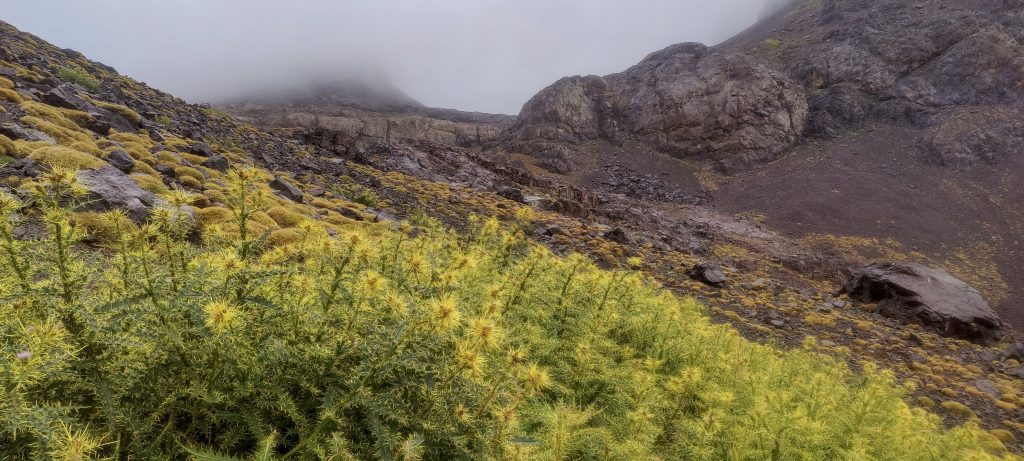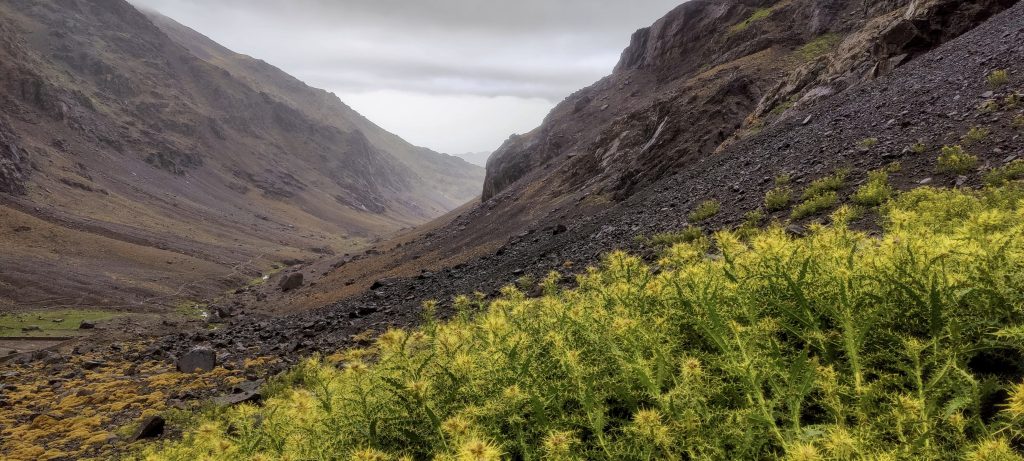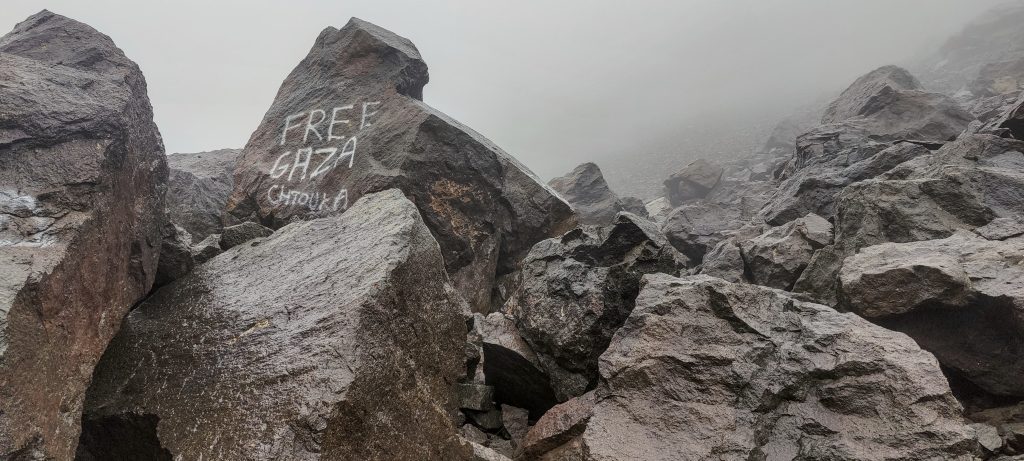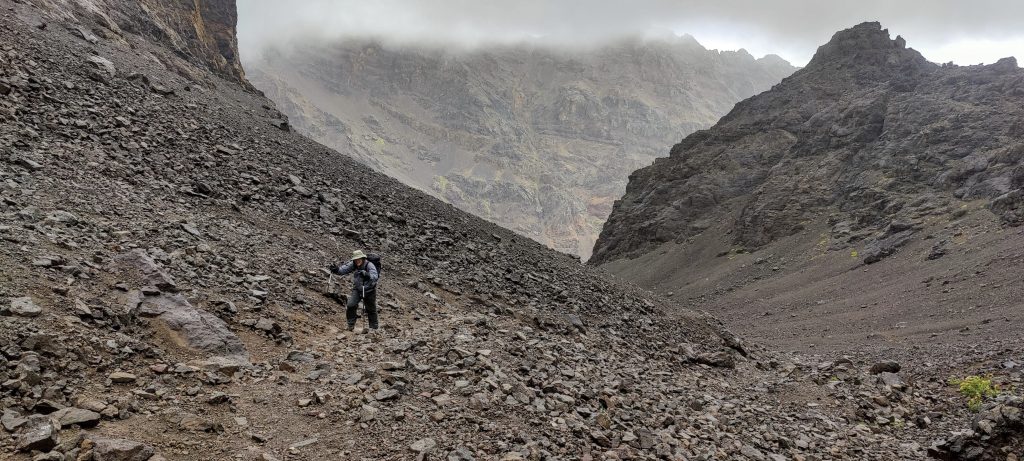 Approximately 4 kilometres of walking and 1,000 vertical metres of climbing It's not a lot; we have a full half day before dusk. At the beginning, the trail is on a steep, stony slope, but it is not difficult, and we are moving quite fast.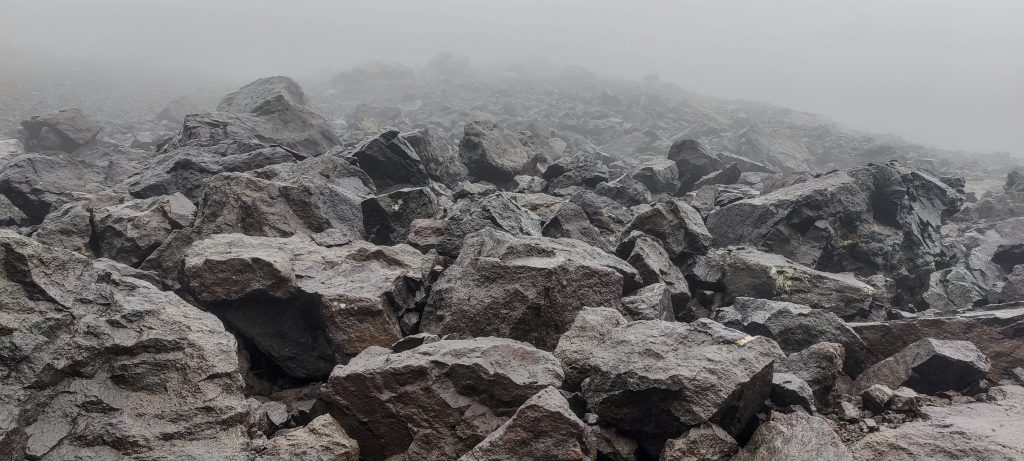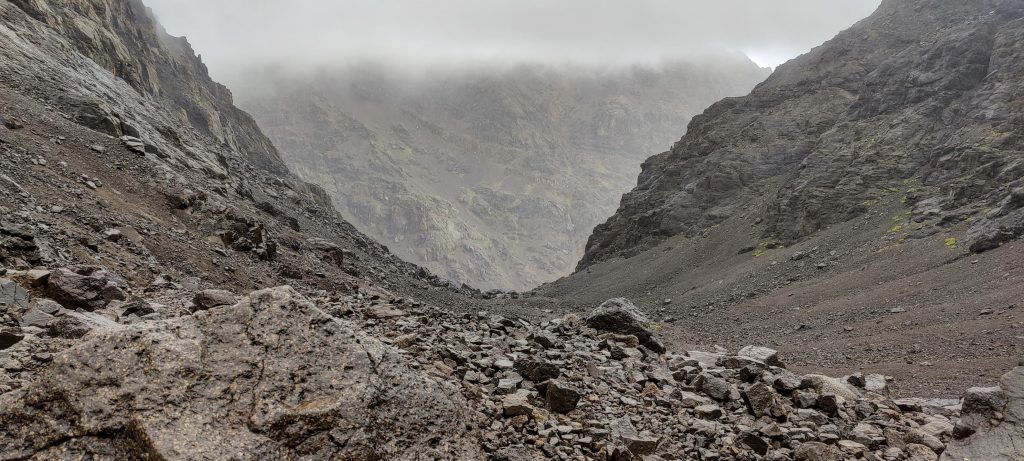 At the summit, we find a large triangular structure that some sources call Beirut. With clouds, rain, and visibility near zero, it is impossible to enjoy the surrounding views. After a few minutes, we descend the same trail.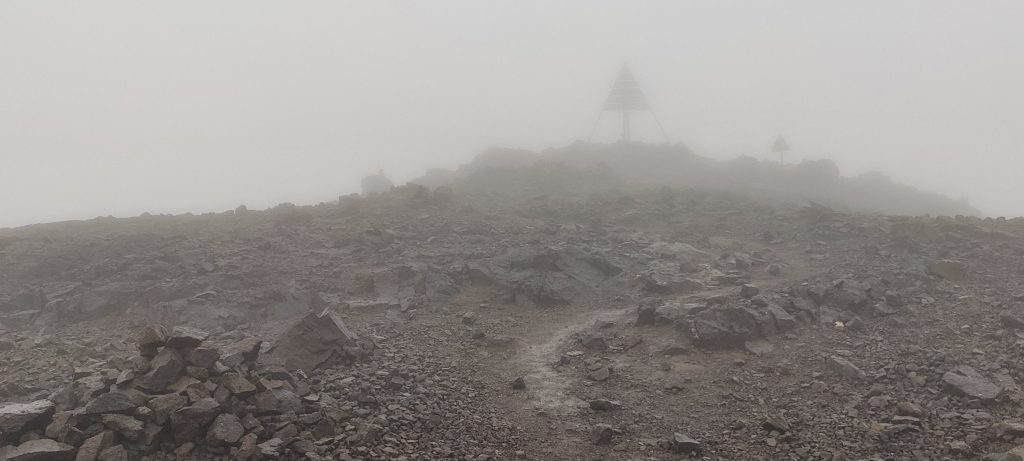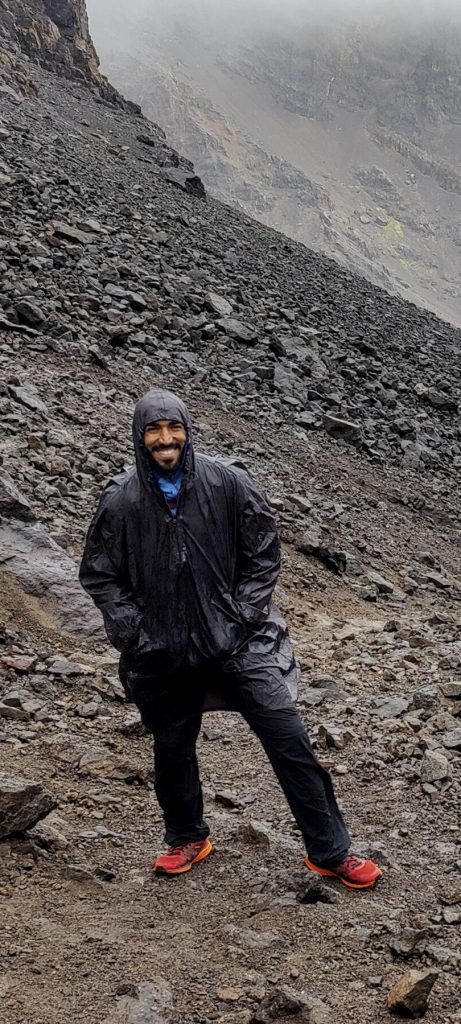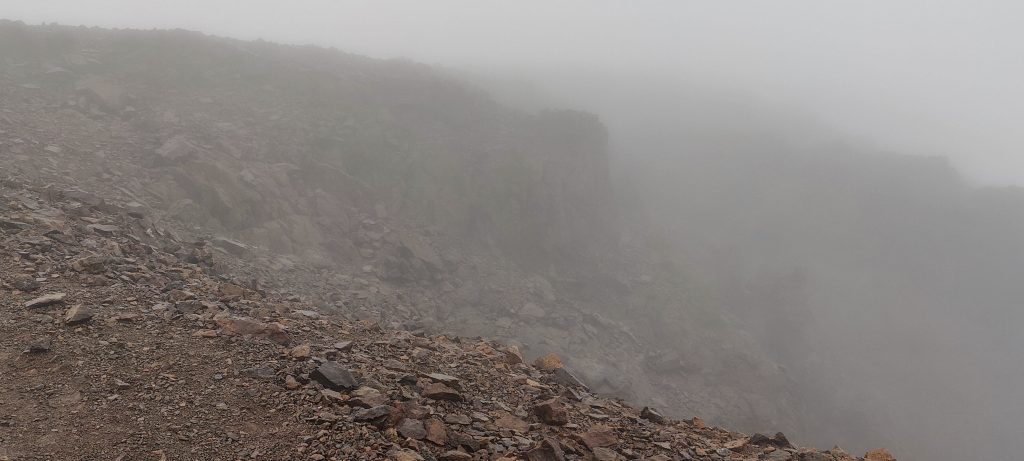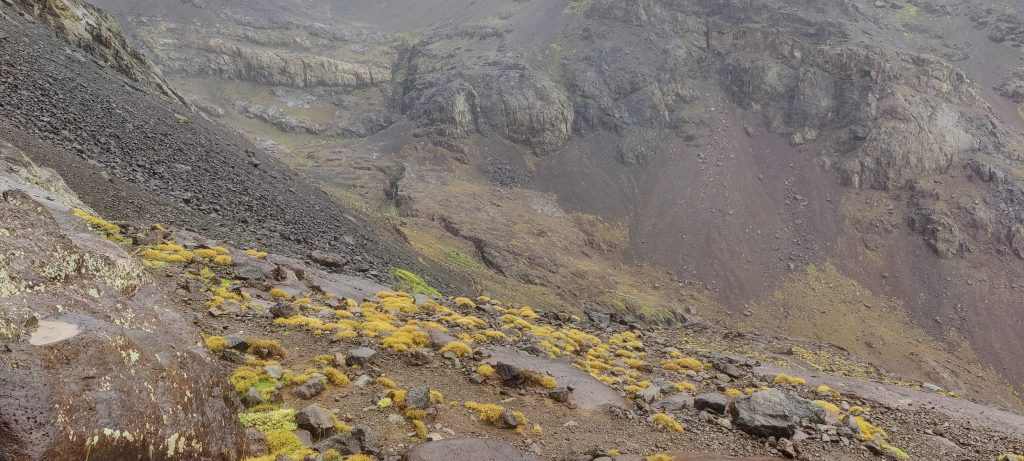 We descend to the hut, dry all our clothes again, have dinner, and then sleep. In the morning, we walk the rest of the distance at a fast pace. It was great to see so many people climbing and to talk to some of them, but personally, I am convinced that this peak can be climbed unescorted and then descended the same day. I mean, of course, given the right weather conditions.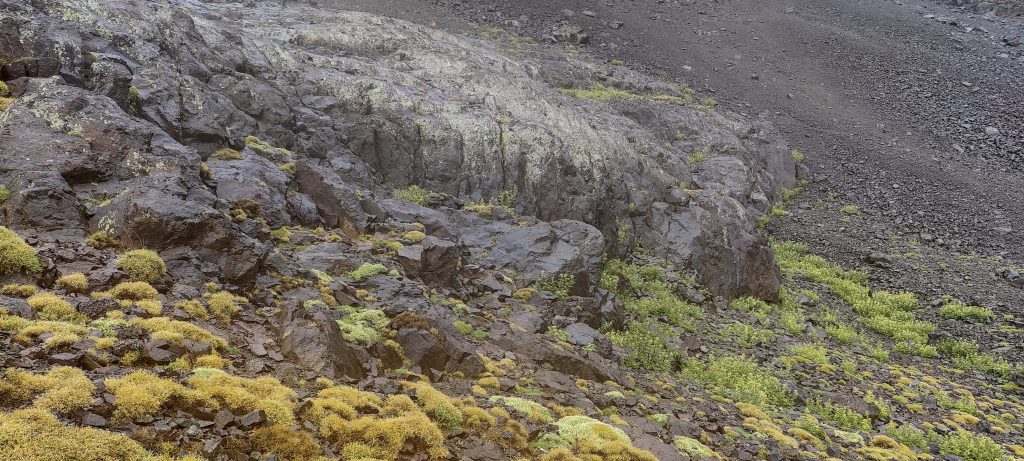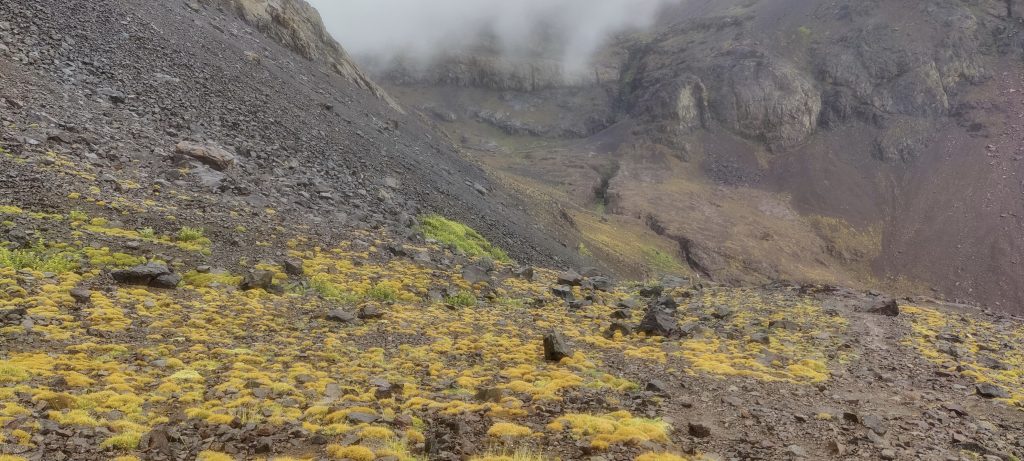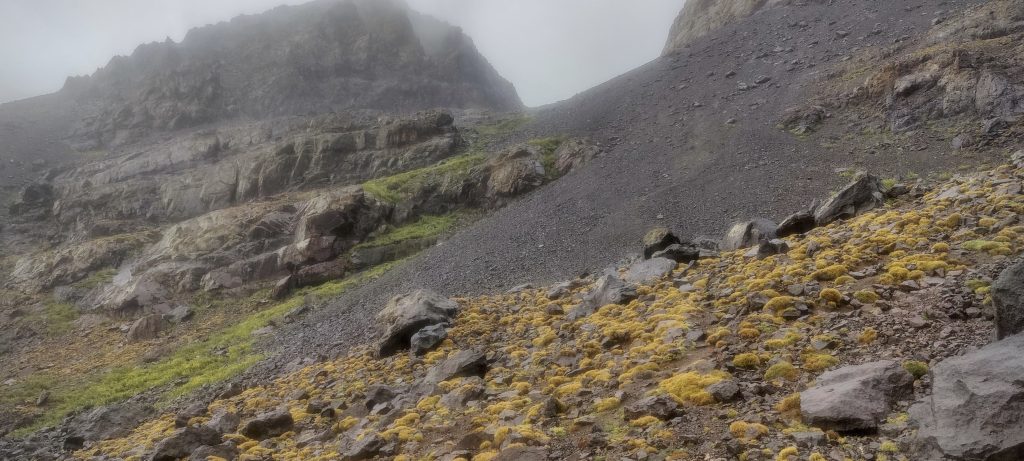 One of the world's most prominent peaks has been climbed, which means we had a good day. We're back in Imlil, still in the middle of the day. We take a bite to eat and head towards the Irhil M'Goun. It's a long way, and we'll be driving all afternoon and into the next day.