After we drive ten or fifteen kilometres along a private road, we stop at a farm, Franco talks to the owner's brother, and we pitch our tents in the yard. The most spectacular sight of the evening is the huge insects flying around and glowing bright green. The light is so strong that you can see them from half a hundred metres away.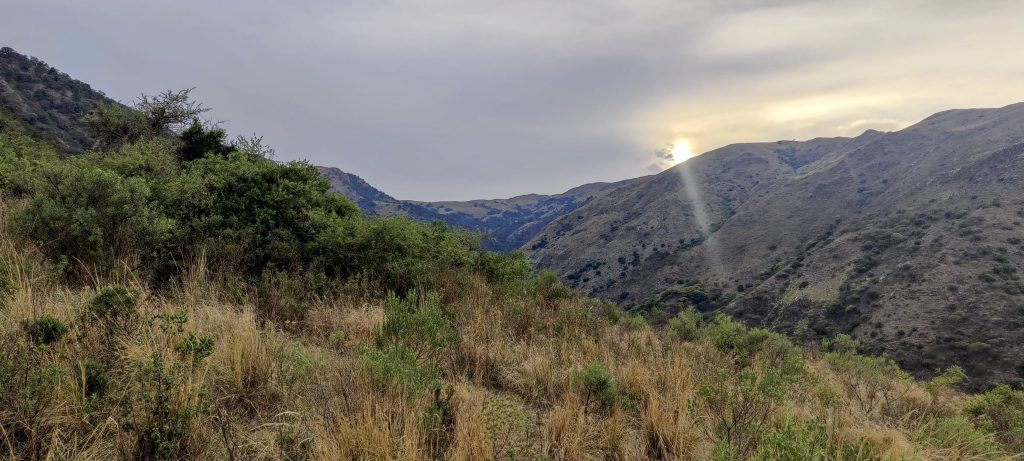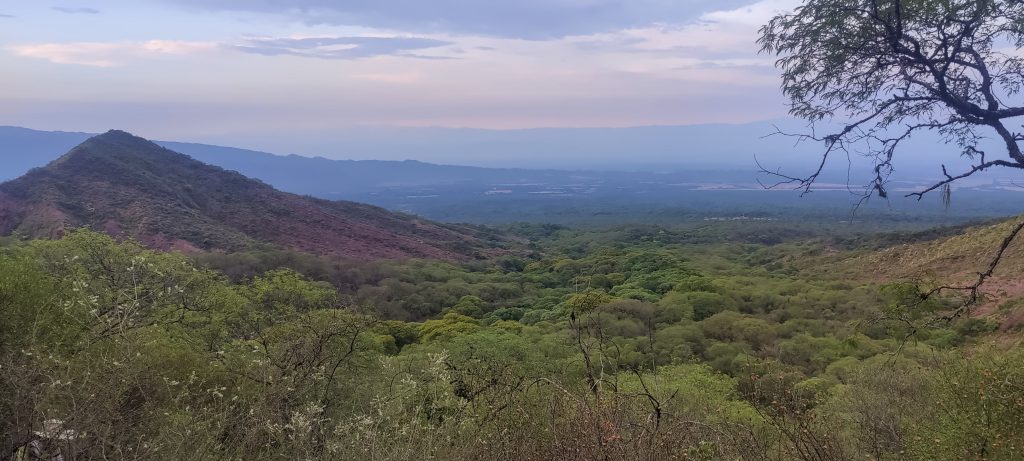 To avoid the heat of the day and possible afternoon rain, get up early, before sunrise. A car can cover about one and a half extra kilometers, so we do. Further on, there is a path along the stream. At some point, we have to leave the stream and climb up the slope to the ridge. There is a path, but it is heavily overgrown with bushes. As we climb up to the ridge, the trees and bushes are reduced, and the trail improves.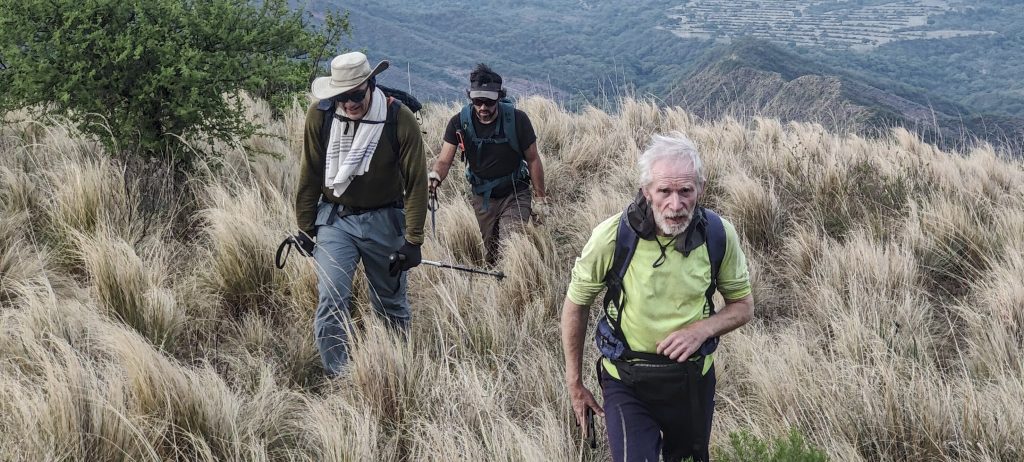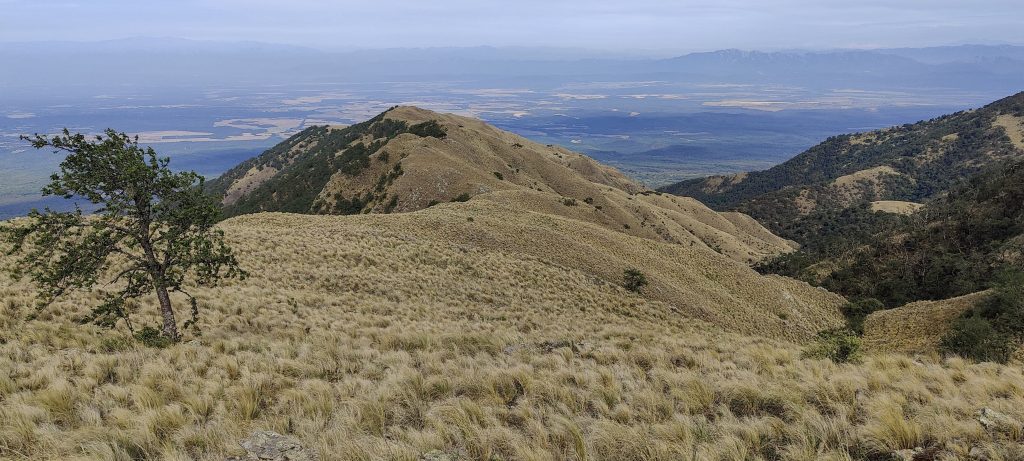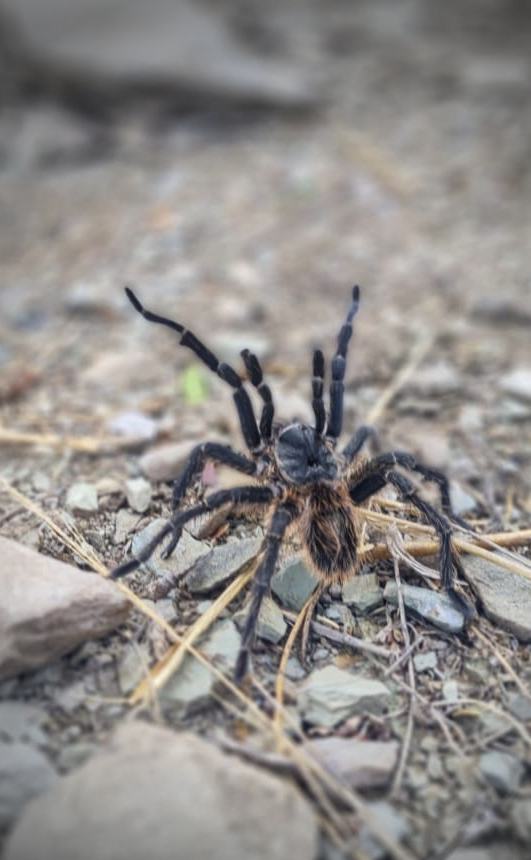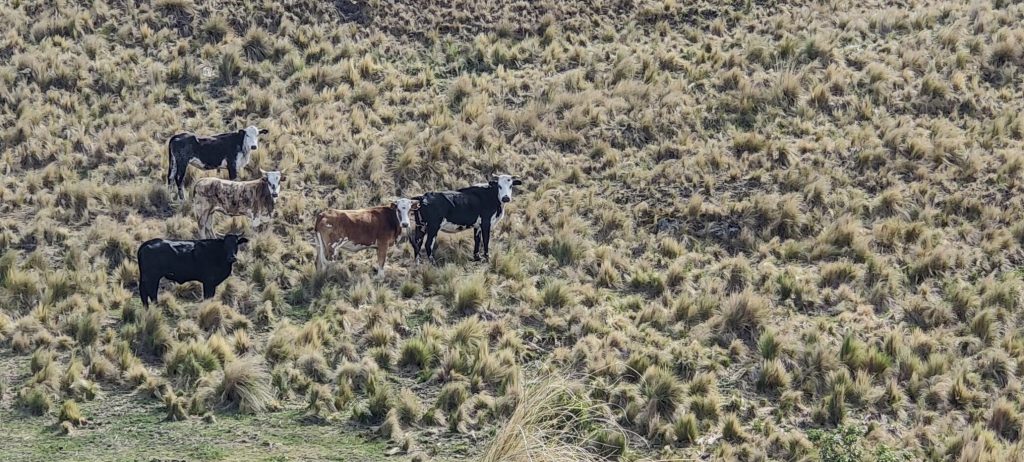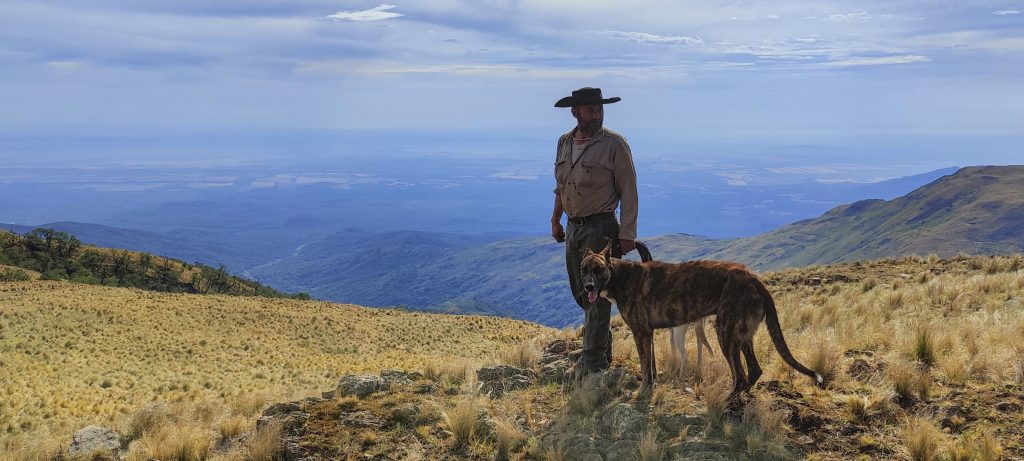 We continue along the mountain's crest, still about four or five kilometres from the summit, and ascend to a slightly lower, remote peak. We will have to descend some 100 metres, but there is no other option. We meet Alejandro, who is escorted by a couple of dogs and wears a fancy cowboy outfit. He shows us how to get to the top more easily. I give him some sweets, and he puts the whole package in his pocket. It's a good thing I have one more…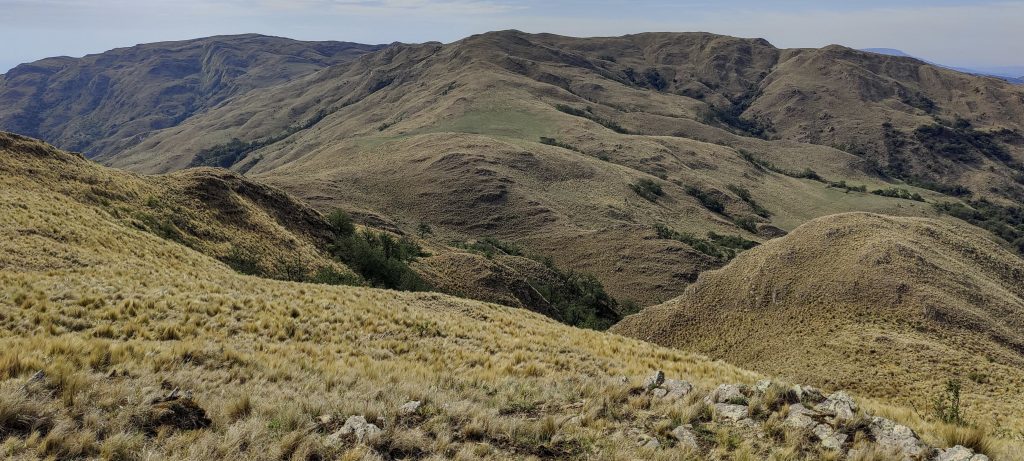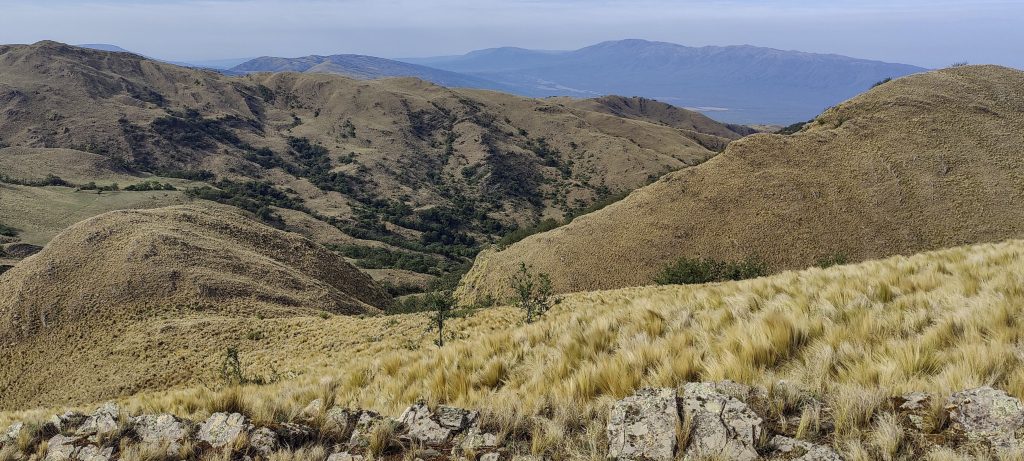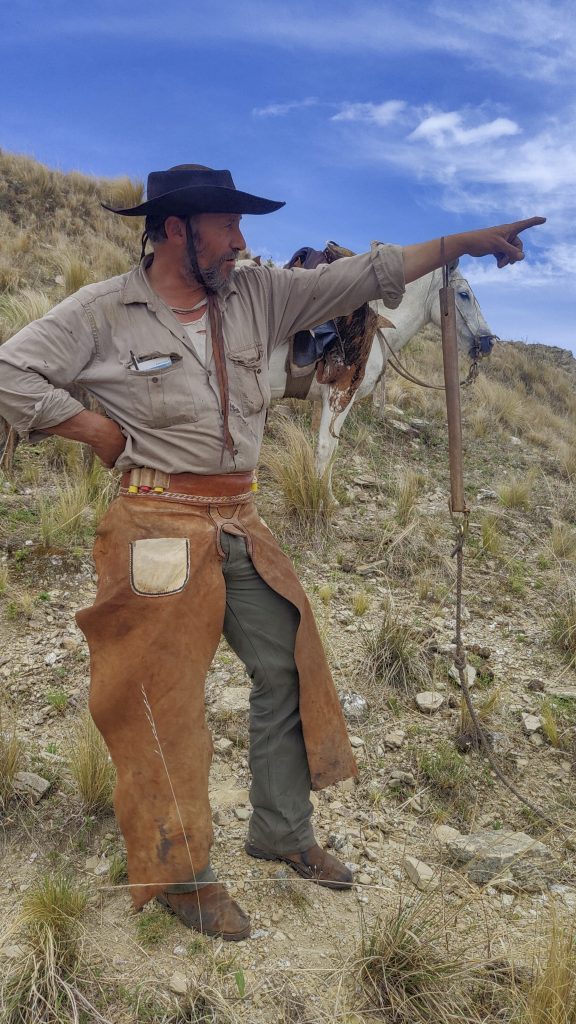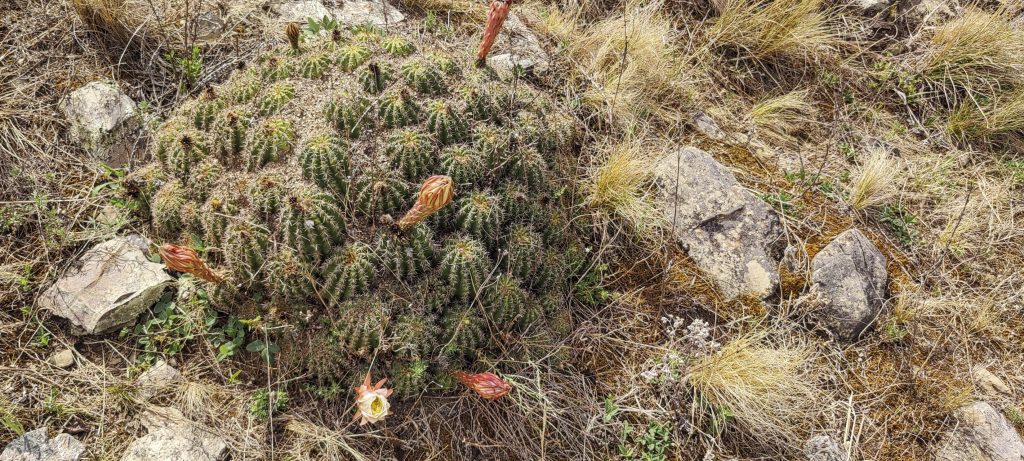 We follow the paths shown by Alejandro to the summit. Rob measures with the handlevel and finds that the next peak, a few hundred metres away, is higher. That's where we all go. We take our time and enjoy the views, perhaps spending 20 or 30 minutes on top.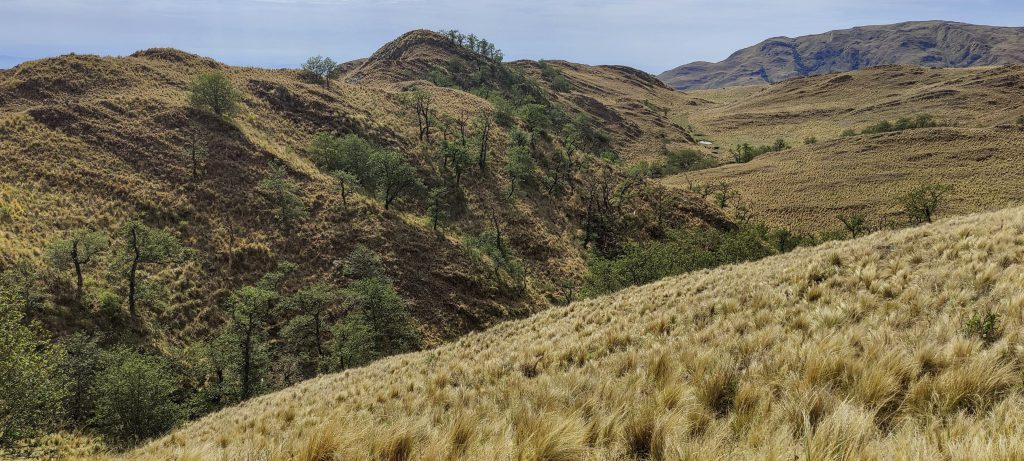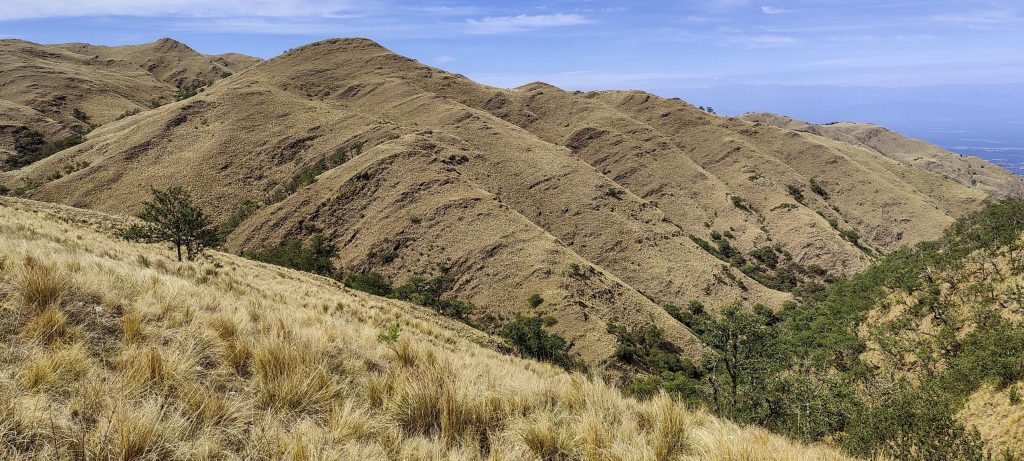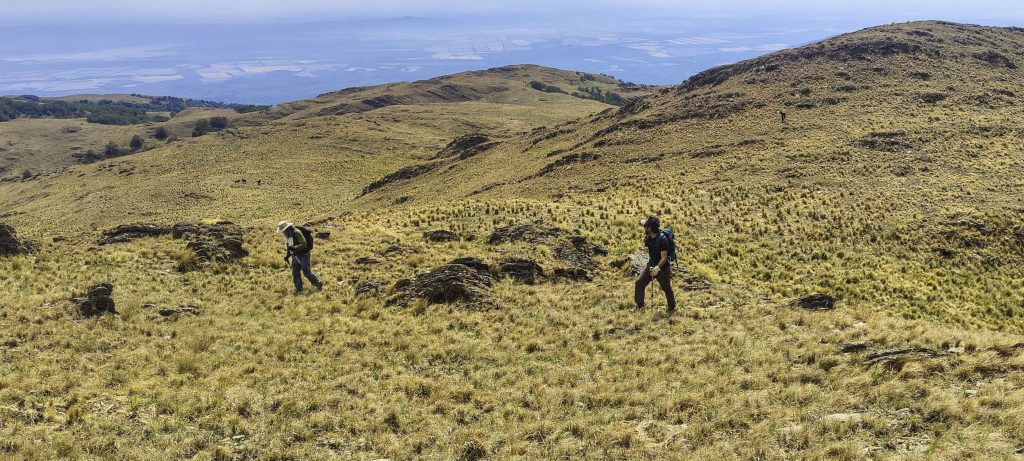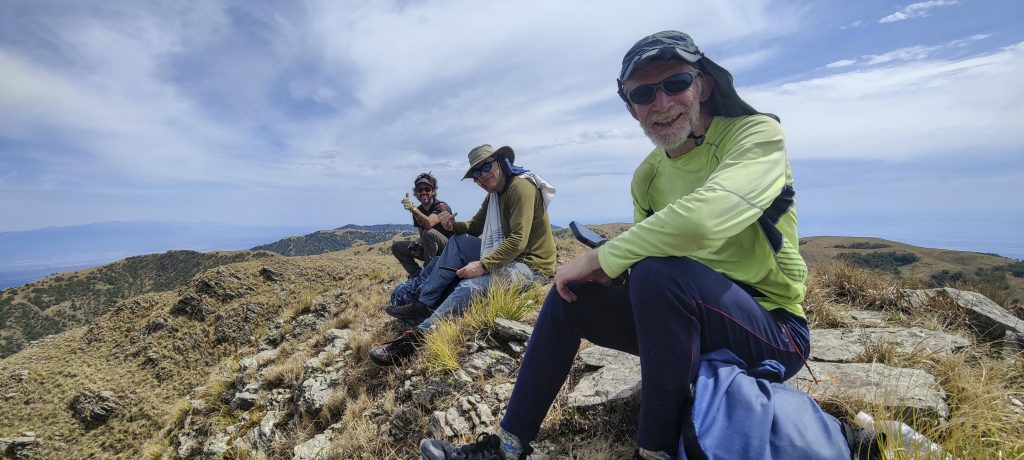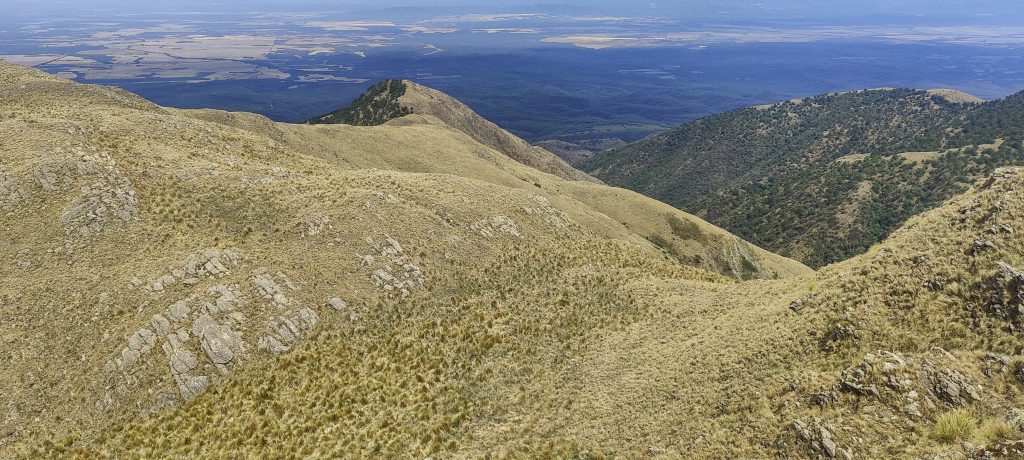 We take the same path back. Alejandro is waiting for us again on the way. This time he meets us on horseback with a hunting rifle bullet in his belt. I have seen something similar in Western films. Alejandro advises us to go back by the valley, not by the ridge. and this is very good advice. The valley path is not overgrown with bushes and runs alongside a nice, clear stream. Most of it is in the forest, so the sun and the heat don't bother us too much. The packet of sweets paid off.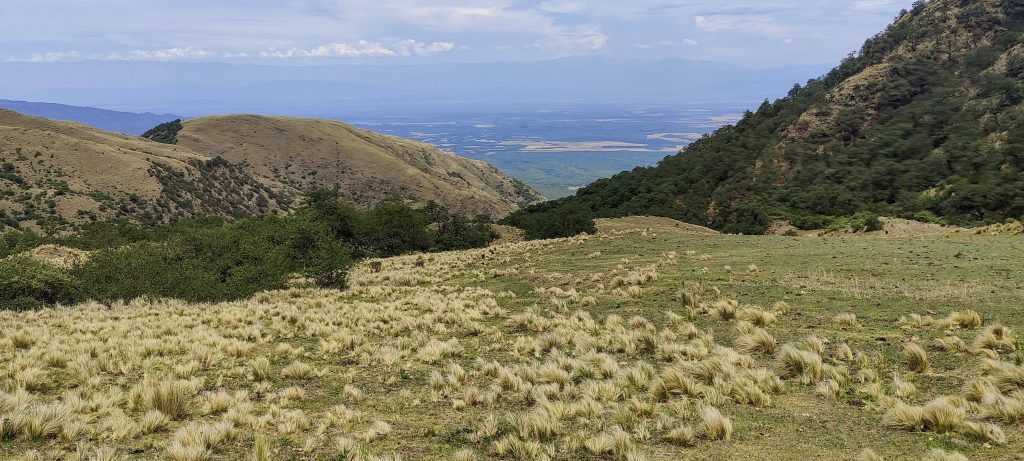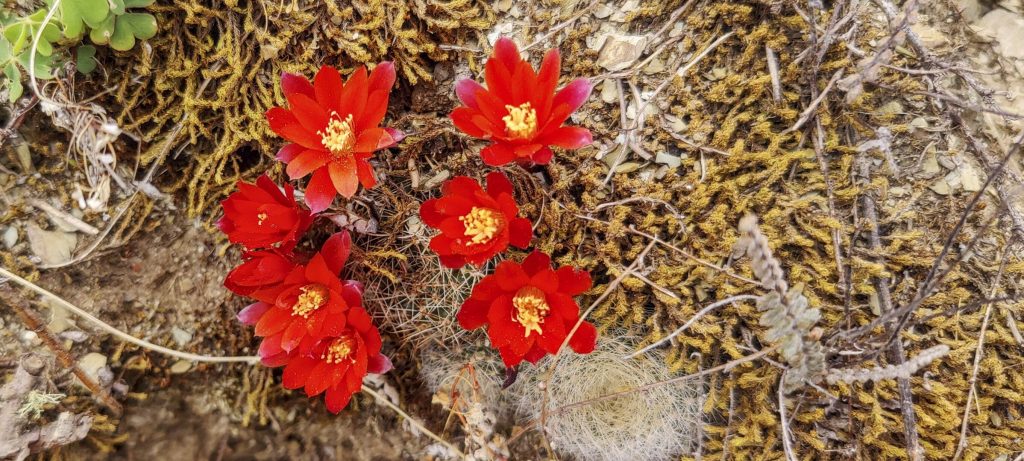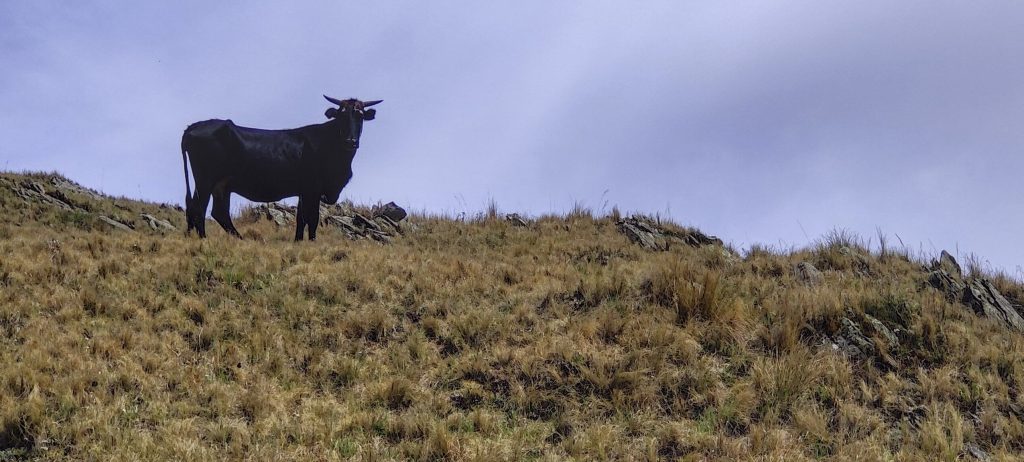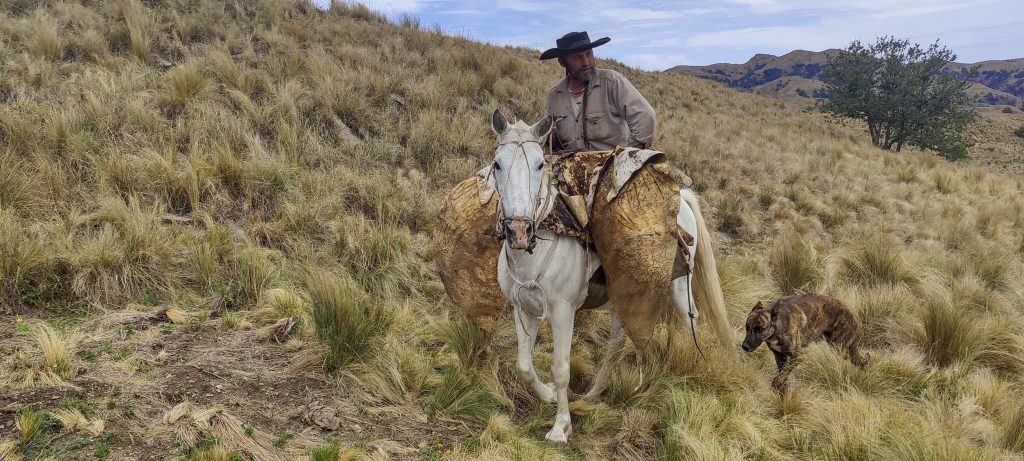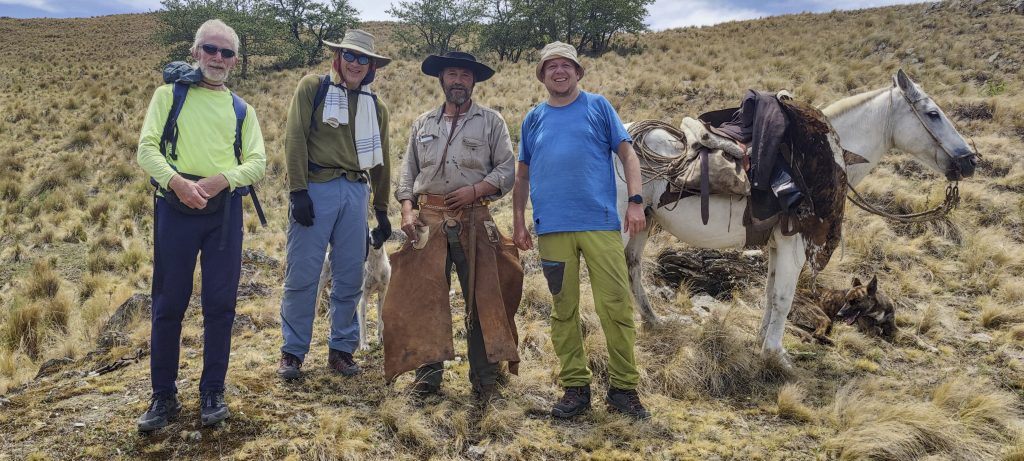 We reach the car at a brisk pace and the camp a few minutes later. We rest, pack up, and drive towards San Miguel de Tucumán. Rockinstraw is flying home tomorrow, and Rob and I will climb a few more peaks in the coming days. We will start with Cerro el Pelao tomorrow. Unfortunately, due to the weather conditions, we must skip Cerro Laguna Blanca this time. Anyway, I guess this was the last ultra this year, and I'm finishing the year with a total of 98 in my bag. happy about this!