The main objective of this trip was to climb the six ultra peaks, and if there was time to spare, perhaps visit one of the other lower or easier peaks. Due to the subtleties of acclimatisation, weather conditions, and logistics, we chose Cumbres Calchaquies for our first climb. The plan and the order changed several times, but the next mountain climbed was Cerro Malcante. Finally, we were acclimatised for Cerro Bolsón de los Cerillos. Then we hiked two lower mountain ridges with the peaks of Cerros de Pereyra and Cerro Castillejos. We reached all five ultrapeaks without any problems, and all the hikes left us with a pile of positive memories. Due to difficult weather conditions, Cerro Laguna Blanca had to be postponed until next time. Even if it was worth a shot, what was done was done. And we did a lot of other interesting things instead.
Also worth mentioning are other good hikes, like the one during the layover between planes in Cordoba. We rested our numb legs and climbed Cerro Pan de Azúcar. Nice detour. On the way for our main objective, we stopped in the town of Cachi and explored it from the viewpoint of Cerro Altar. From this mirador, we got a clearer view of the UFO landing site at Ovnipuerto Cachi. Now we are confident about where they will land. Due to the weather and logistics, we had some free time, during which we climbed more peaks. One Ribu mountain – Cerro Nuñorco Grande; one P600 mountain – Cerro Taficillo; and two P300 peaks – Cerro el Pelao and El Balconi. Although not a very prominent point, it was still fun to visit the Buenos Aires City High Point.
During our travels, we made several stops in Cafayate. There, we visited the modern Museum of the Vine and Wine of Cafayate and tested local wines. We watched at least a few World Cup games and celebrated Argentina's victories with them. The city of Salta has left us with good memories, not least because it produces great beer. Unfortunately, the Museum of High Altitude Archaeology was closed in the morning, so we left it for another time. So we accidentally wandered into the America Cultural Center. We had time to visit one of Argentina's most important archaeological sites, the Ruins of Quilmes. Buenos Aires has a population of 18 million, and this size is clearly visible on the evening descent. The city's name seems to reflect the purity of the air.
After descending from Cerro Malcante, we drove through Los Cardones National Park. One of the most beautiful parks I have visited, with its colourful rocks, wide open spaces, and countless cacti. I would very much like to go back and hike in this park again. The road through the Calchaquí Valleys can be a destination by itself.
The first big plus about the country is that you can get empanadas everywhere. The second big plus about the country is that you can get steak everywhere. Well, the third big plus is that it is delicious everywhere. Obviously, the aim of our trip was not gastronomy, and the only thing that made it into the review was what we managed to taste on the way in a few weeks. This time at the Museum of the Vine and Wine of Cafayate, we were more interested in the theory, leaving the practise for future visits.
For me, it was my first introduction to Argentina and to the Andes Mountains. Both experiences were very exciting. The magnitude and power of the Andes will remain in my memory for a long time. Obviously, we have only just touched on the nature and history of Argentina. It is also clear that, after visiting this country, the desire to come back again has only increased, not decreased.
On this trip, I managed to improve my altitude record twice, and I end the year with 124 new P600 peaks, 52 of them ultra peaks. I look forward to the new year and new adventures. Soon..
The mountain guide, Franco, from San Miguel de Tucumán, was a great help. He seems to be in his element at high altitude, having walked a lot of trails and climbed a lot of the surrounding mountains. His knowledge and experience in the Andes were of great value to us. Thanks! Thanks to Rockinstraw for his patience and for initiating this trip. Thanks to Rob for his excellent planning, systematic checking of weather forecasts, and correcting mistakes in these reviews. Thanks!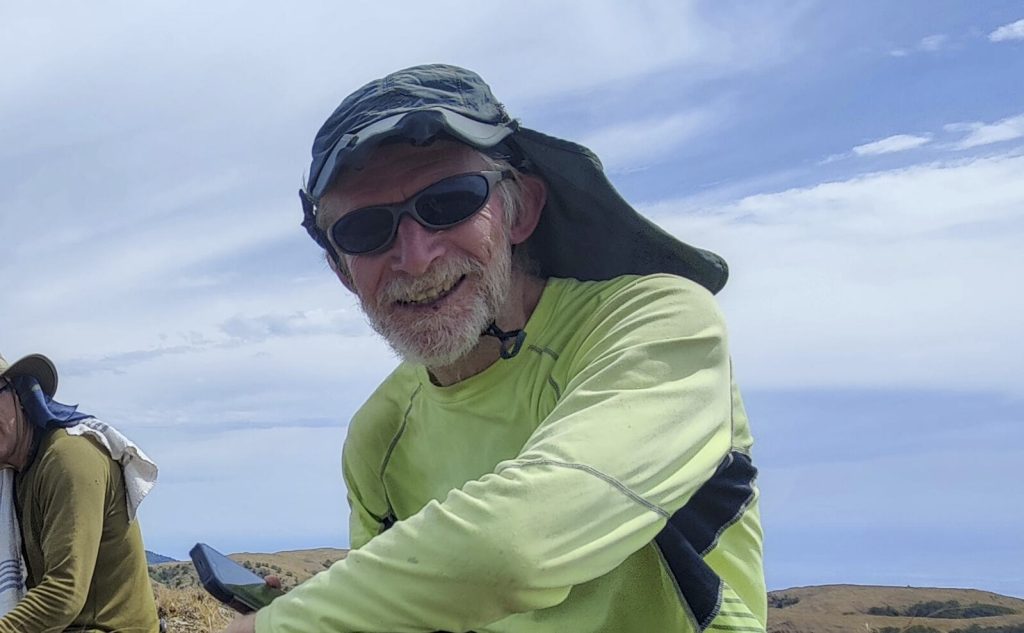 Done, next one…
ranges

altitude

prominence

isolation

distance

elevation gain

time

Buenos Aires City High Point
Pampas

38 m

-1 m

5.96 km

0.7 km

0 m

0h11

Cerro Taficillo
Puna de Atacama

1906 m

641 m

- km

15.5 km

754 m

4h00

El Balconi
Puna de Atacama

1505 m

316 m

- km

0.3 km

14 m

0h12

Cerro Nuñorco Grande
Puna de Atacama

3333 m

1093 m

40.59 km

11.2 km

1142 m

4h55

Cerro el Pelao
Puna de Atacama

2624 m

359 m

- km

8.2 km

604 m

1h55

Cerro Castillejos
Puna de Atacama

2490 m

1515 m

102.73 km

22.6 km

1199 m

8h55

Cerros de Pereyra
Puna de Atacama

2600 m

1650 m

73.43 km

25 km

598 m

9h05

Cerro Bolsón de los Cerillos
Puna de Atacama

5550 m

3250 m

117.03 km

42 km

2909 m

78h40

Cerro Malcante
Puna de Atacama

5100 m

1917 m

56.77 km

8.8 km

1058 m

5h35

Cerro Altar
Puna de Atacama

2525 m

15 m

- km

1.6 km

81 m

0h35

Cumbres Calchaquies
Puna de Atacama

4740 m

1688 m

43.16 km

38 km

2107 m

27h45

Cerro Pan de Azúcar
Sierras de Cordoba

1260 m

129 m

1.81 km

1.7 km

225 m

0h40

175.6km hiked and 10691m elevation gained in 142h28