After a coffee break in Asunción, our plane lands in Córdoba. Through the aeroplane window, I can see a mountain range. The first question is whether there is a peak that we could reach relatively easily. The second question is how much time we have before the next flight. The third question is: what transportation could we use to get to the trailhead and back.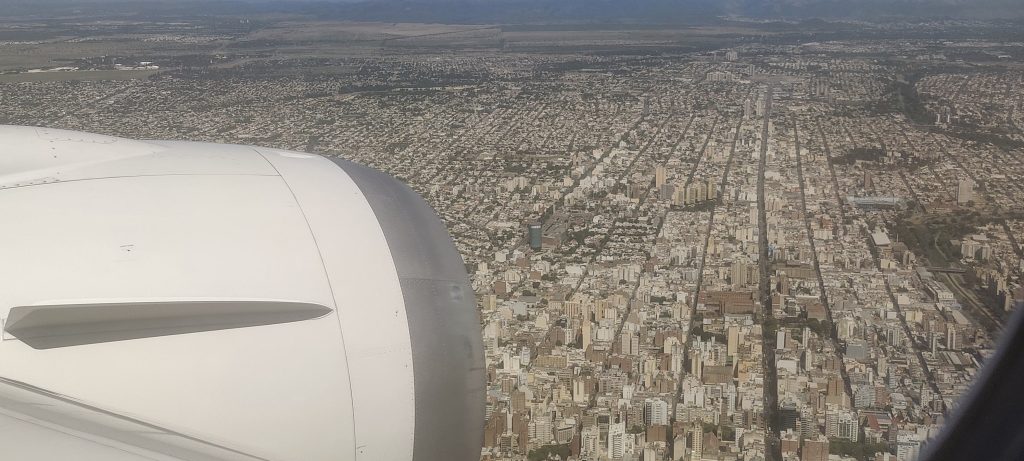 We discuss and find positive answers to all three questions. Yes, there are many peaks, but only one is close and easy enough to reach. We have about 8 hours before our flight to Salta. Of course, we have to keep in mind the passport checks and other procedures that await us on our return. Anyway, we have 4-5 full hours. Rob checks the app after landing to see if there is a taxi nearby and how much it might cost. We find a driver who can take us to the foot of the mountain for approximately 20 USD. We go through the formal procedures and get in the car.
I was surprised that the Argentina Immigration Department sent me my visa by email instead of stamping it on my passport. We just have to wait for the time when a citizen will not only be issued a passport but also an email address. Or maybe one day there will be no bureaucracy at all… uhh.. wake up D..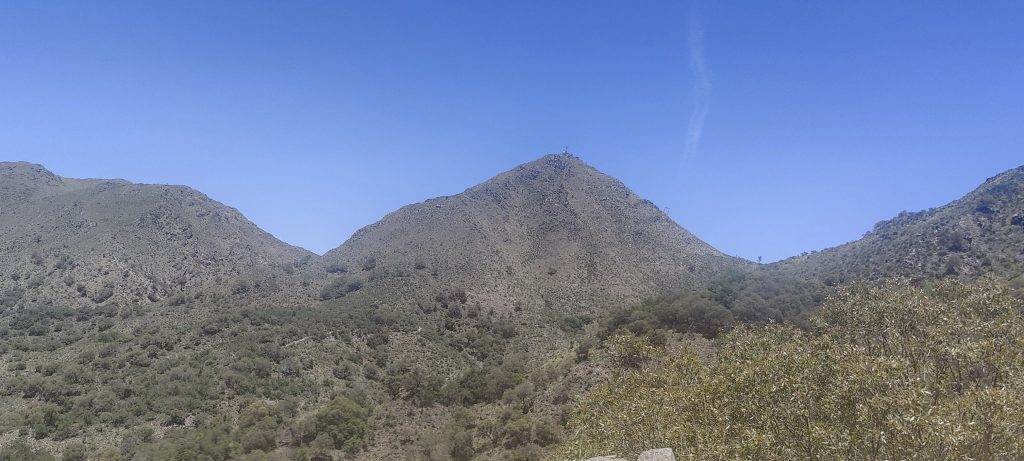 We are driving on a gravel road towards Cerro Pan de Azúcar and realise that calling another taxi driver might be difficult. With the help of a translator app, we agreed to pay another 20 USD if the driver would wait for us for an hour.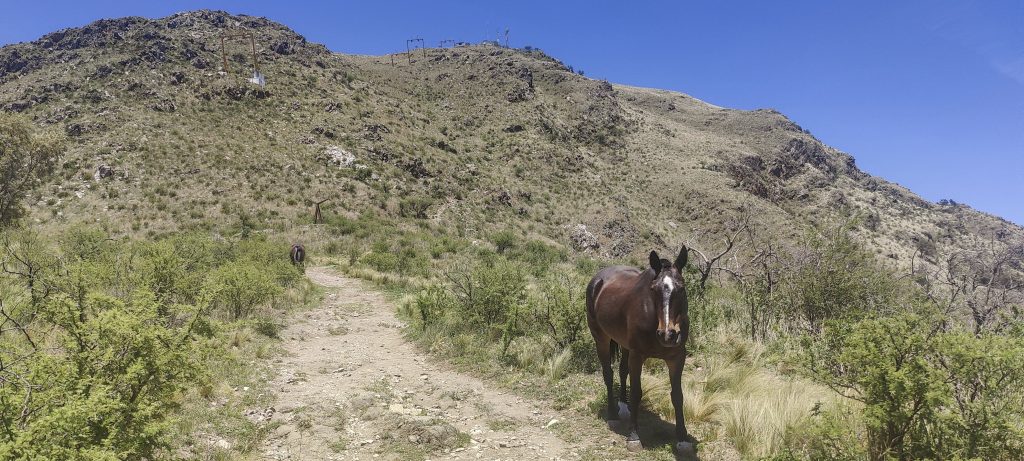 At the foot of the mountain, the driver speaks to the man working and happily tells us that the mountain is closed. We ask if he is talking about the chair lift, but it remains unclear. The driver calms down only when I tell him that we are going to have a look and will be back in five minutes or an hour. My best guess is that the chair lift is only operational on weekends or during peak seasons.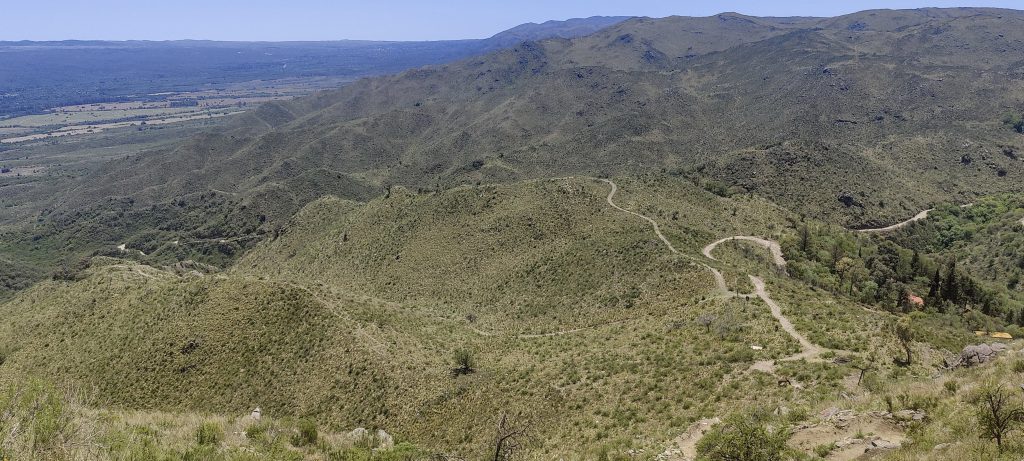 Twenty minutes later, we reach the top of the "closed mountain". Antennas, Madonna and cross. Apparently everything is connected in one way or another.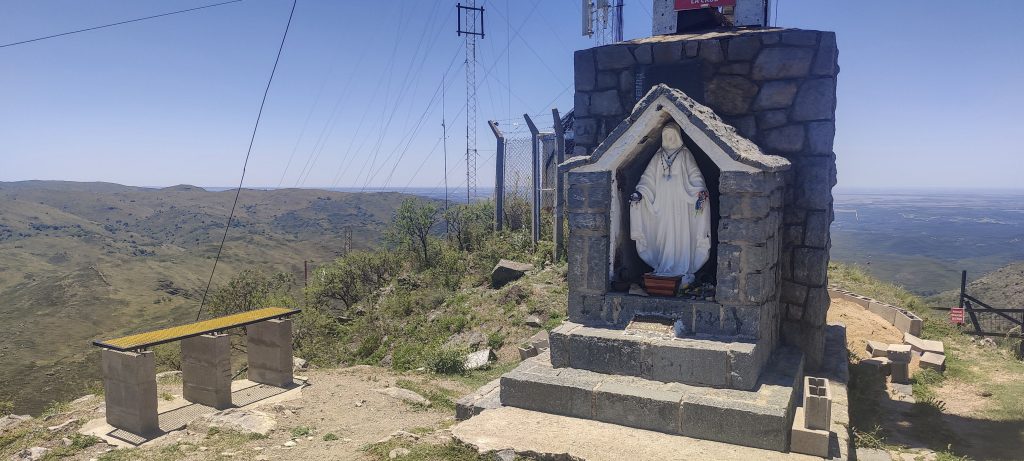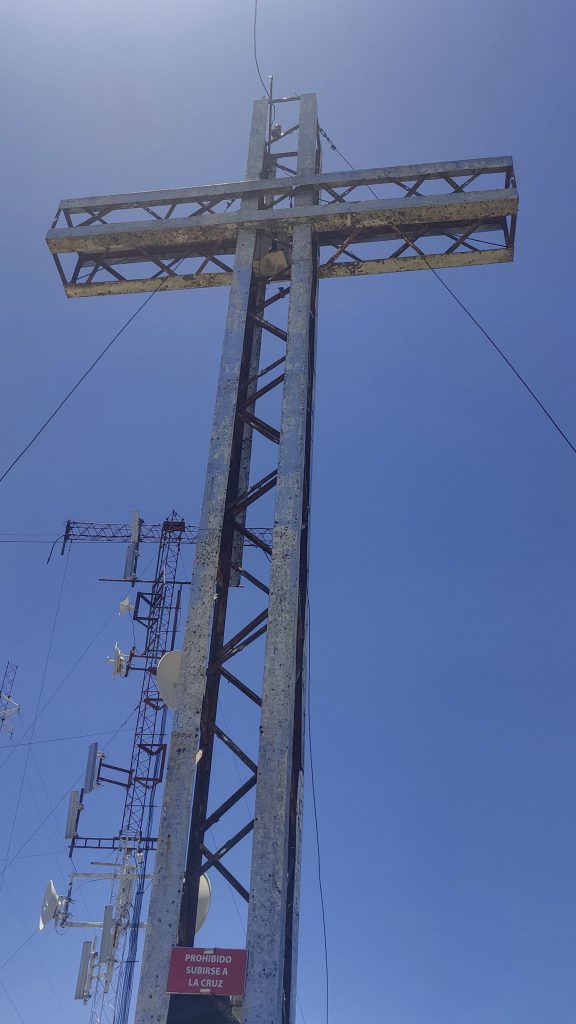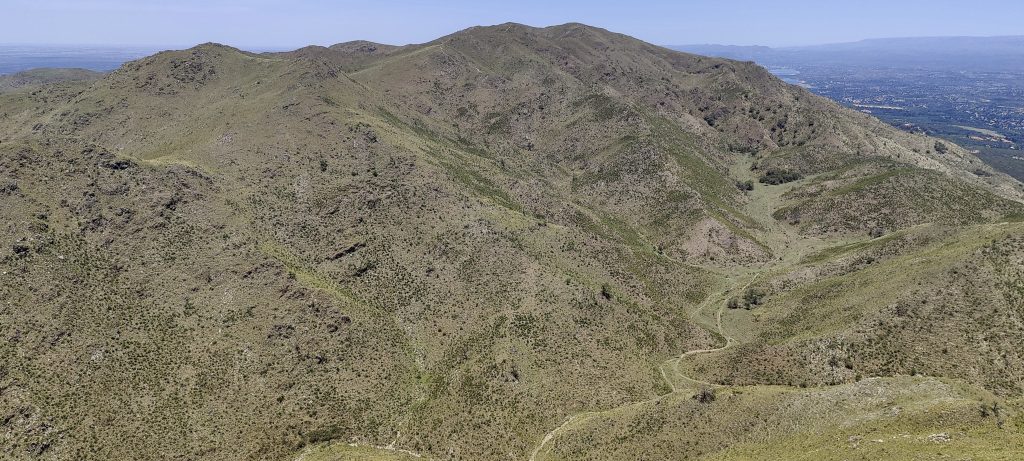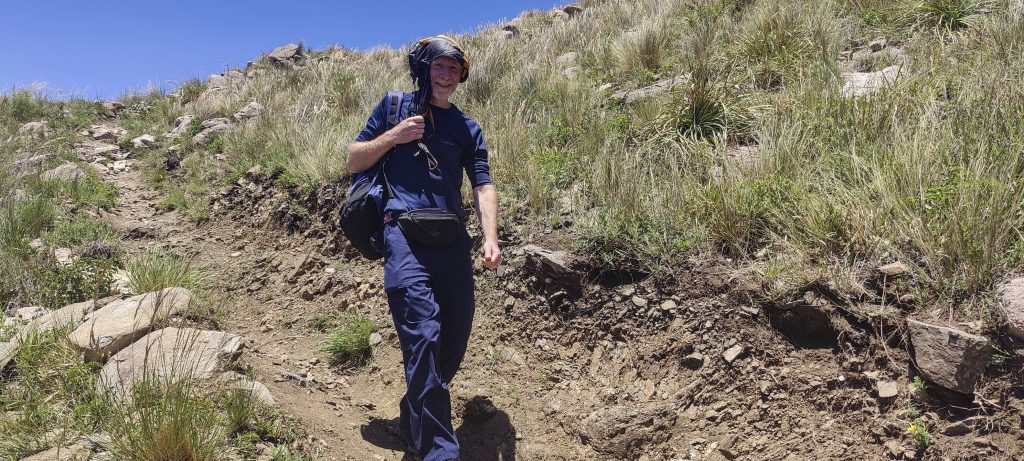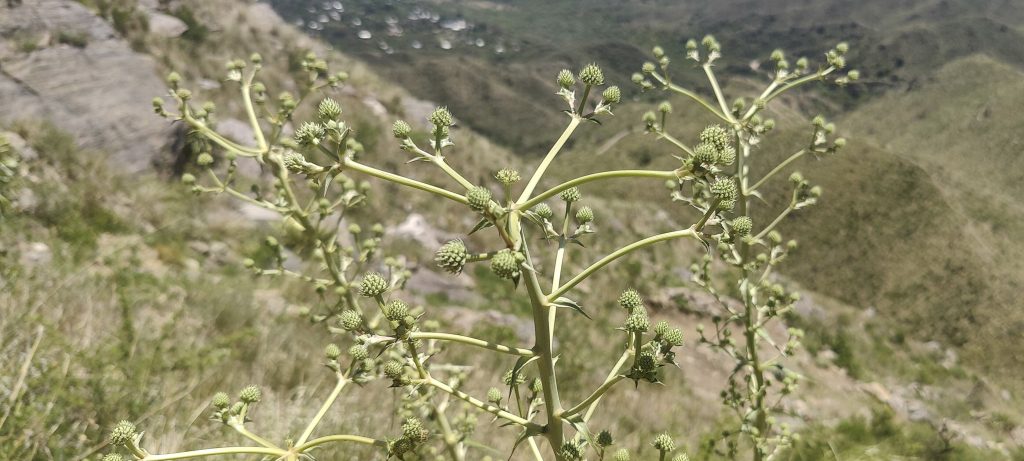 We climb down even faster, shortening the road at the bottom. The driver was delighted to see us, as he didn't expect us to come back so quickly. Another hour, and we are back at the airport. A minor misunderstanding occurred when the taxi company charged us for the return trip while the driver received cash, but everything has been resolved and the taxi company has returned the money. All good. Our plan of a few hours worked out perfectly; we certainly had a better time than waiting at departure gates. The first P100 peak is done, and in a couple of days we will try our luck with a slightly bigger mountain, the Cumbres Calchaquies.
Post header photo: Glandularia Tweediana ??