I get up with the sun, drive for a few hours. The last few kilometers are a good gravel road. I drive to the refuge, but I see that a road of similar quality goes further. I drive another kilometer or so and stop at a crossroads. I can see the path marked on the map and decide not to drive in the future on and start climbing.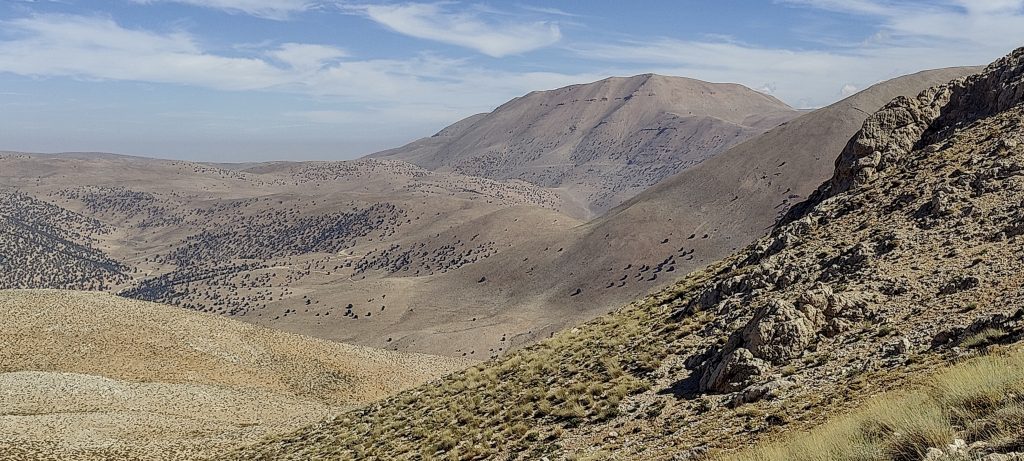 A slightly steeper slope at first, followed by a rather large but not steep stony field. I sometimes lose the trail, but it is not very necessary. I just walk towards the ridge I plan to climb to the top. I get to the ridge and see two options. The first option is to follow the map trail, but it is not actually visible. The second option is to follow kind of visible trail, but it is not on the map. I choose the second option.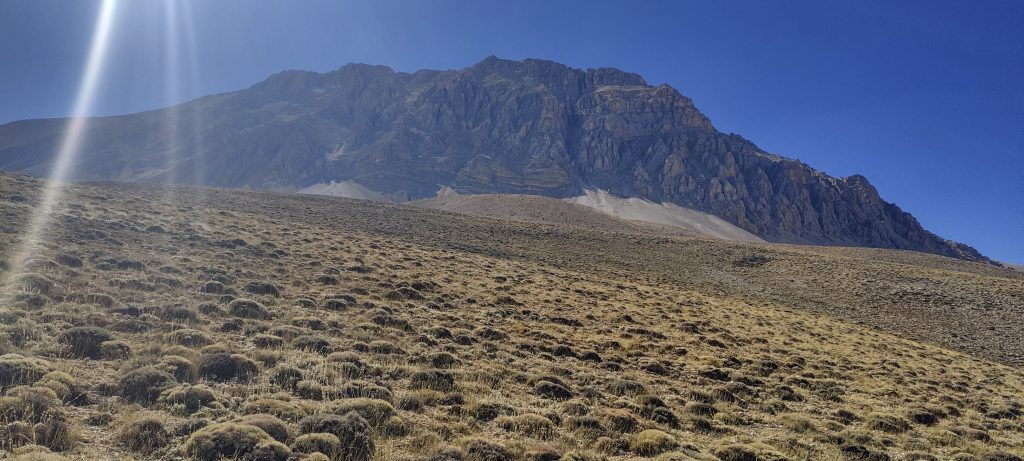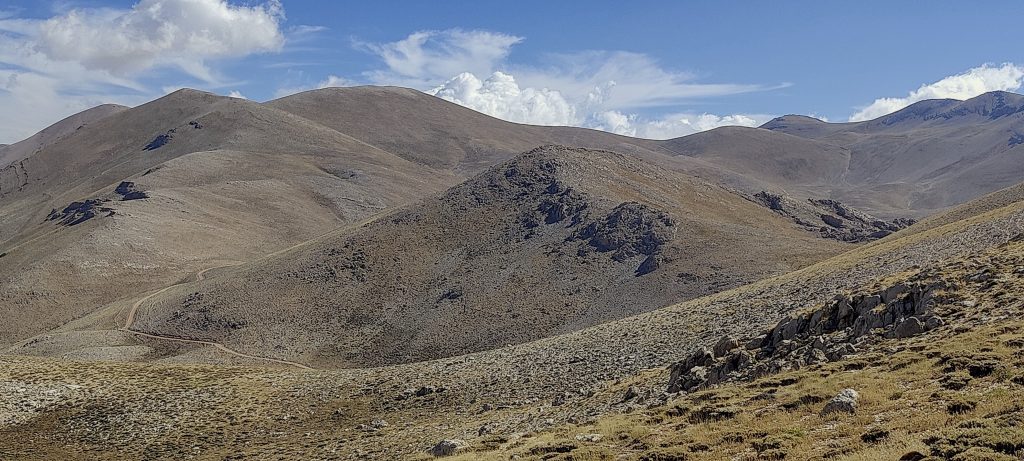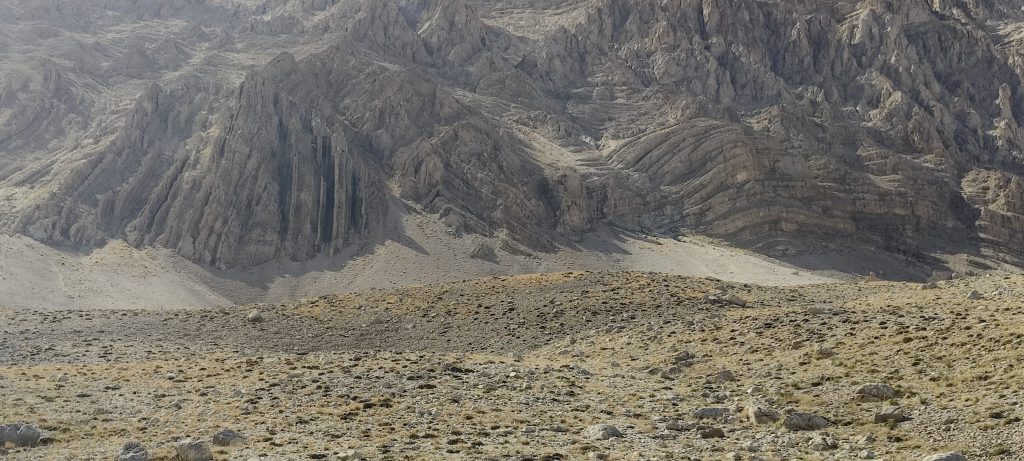 Several hundred vertical metres of steep stony slope. Every now and then a cairn marks the trail, giving me hope that I'm on the right track. It's steep, with rocks sliding out from underfoot. I think it will be hard to climb down.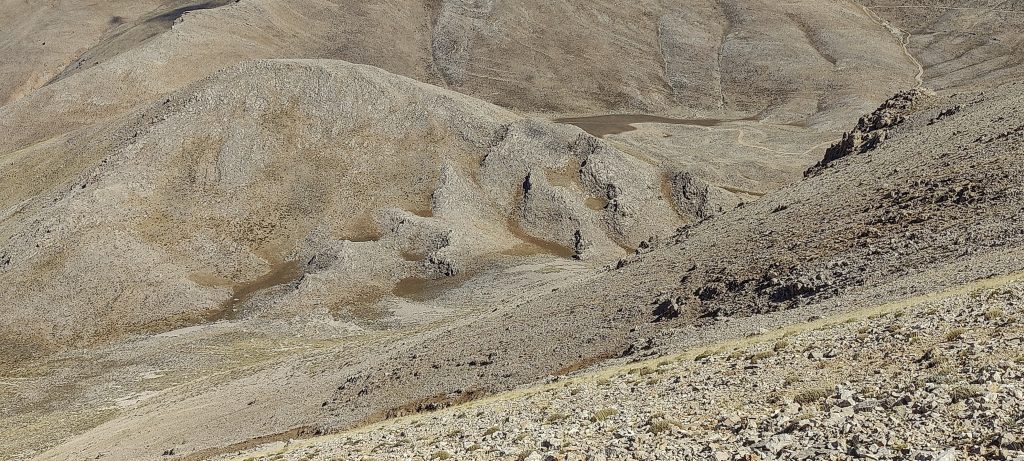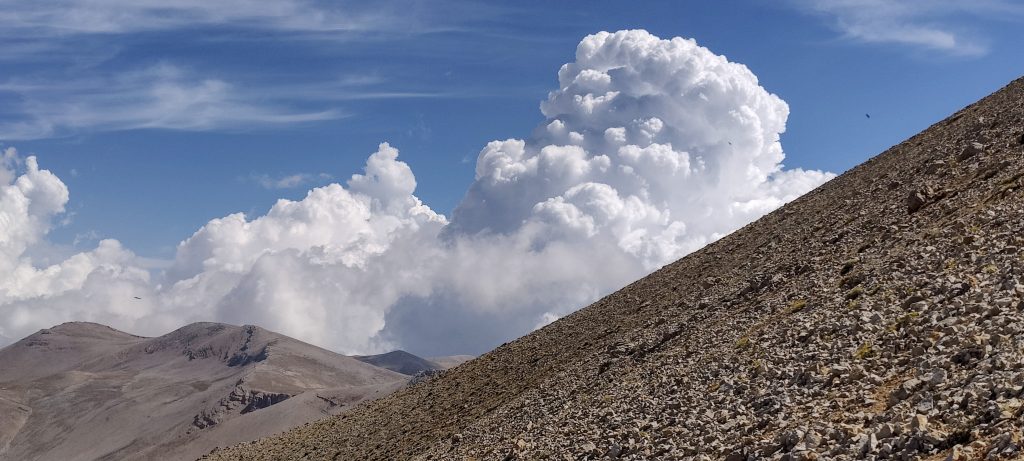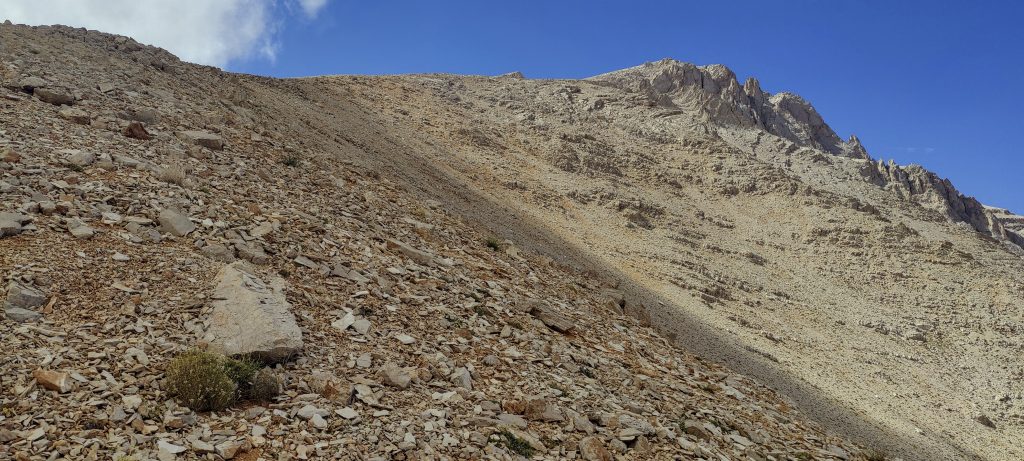 The top of the ridge is flat. Easy and comfortable. There is also a marked trail. I reach the false summit at the beginning, and after a few minutes I climb to the highest point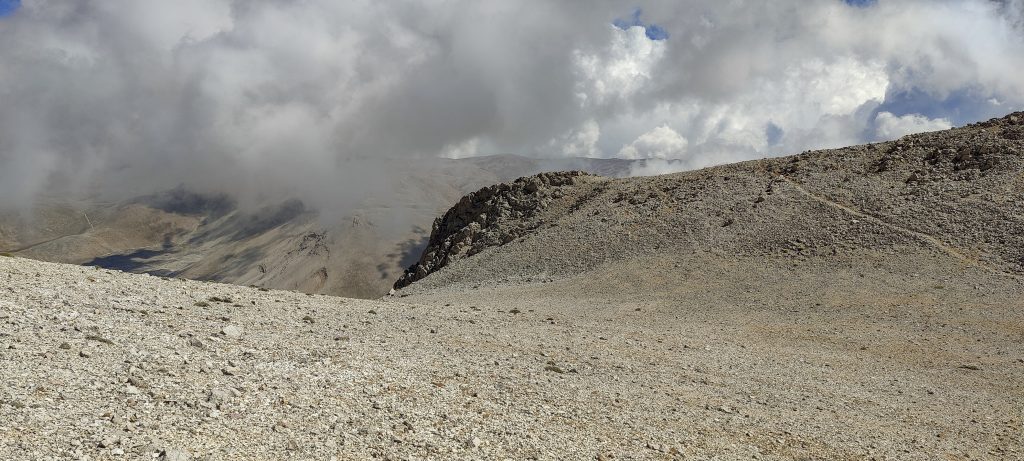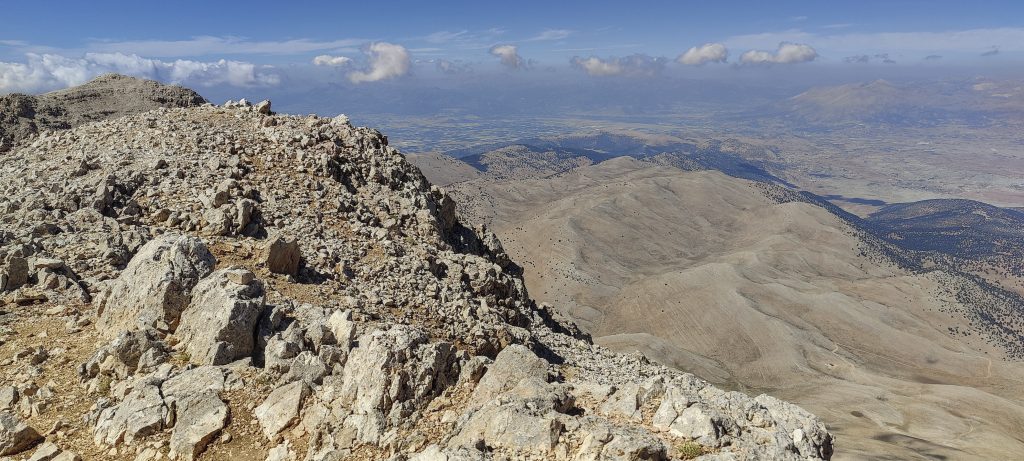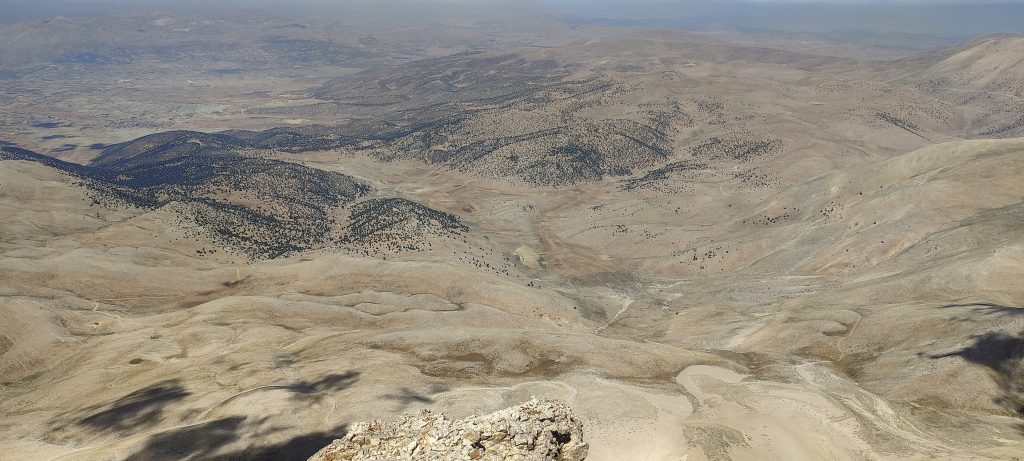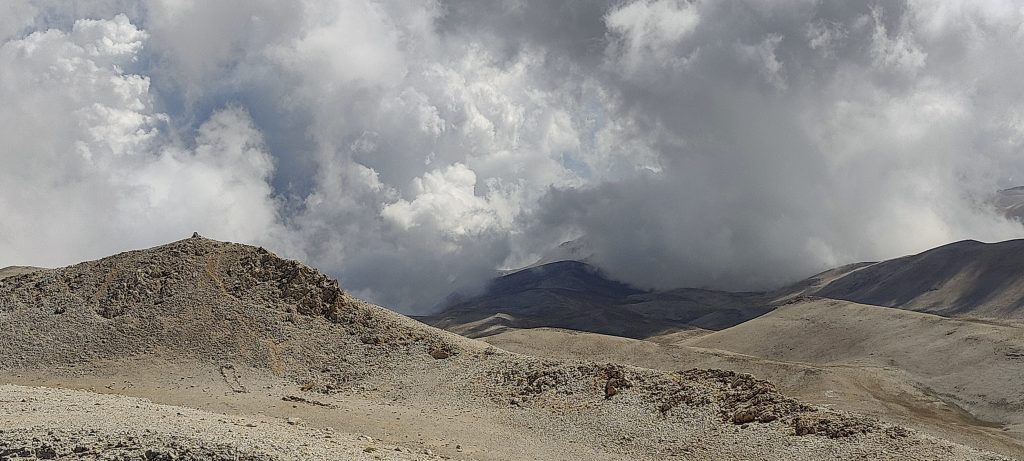 The flag flies at the summit. The clouds never inflated, great views. A few minutes and I'm climbing down on a similar route. This time I try to follow the Gaia map trail, avoiding the steep descent down the rocky slope. It works, although I have to traverse a few hundred metres without a trail, but it's still more comfortable and easier.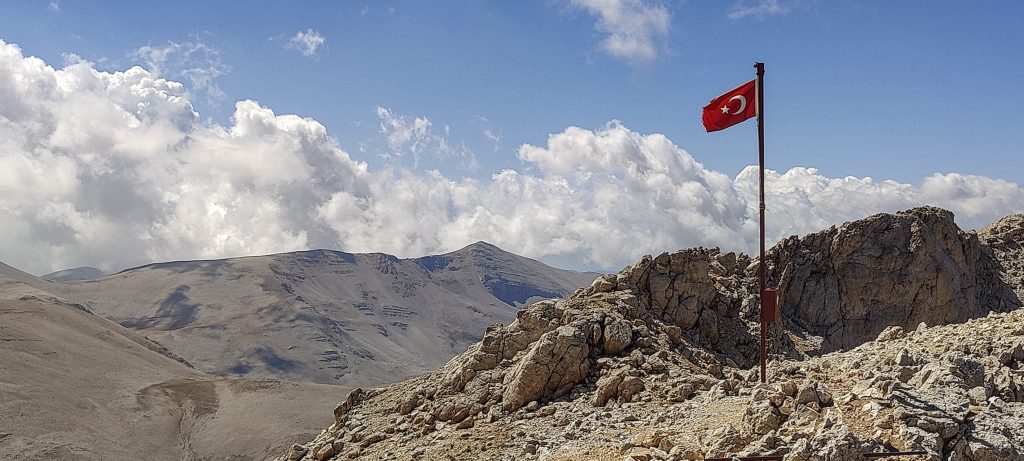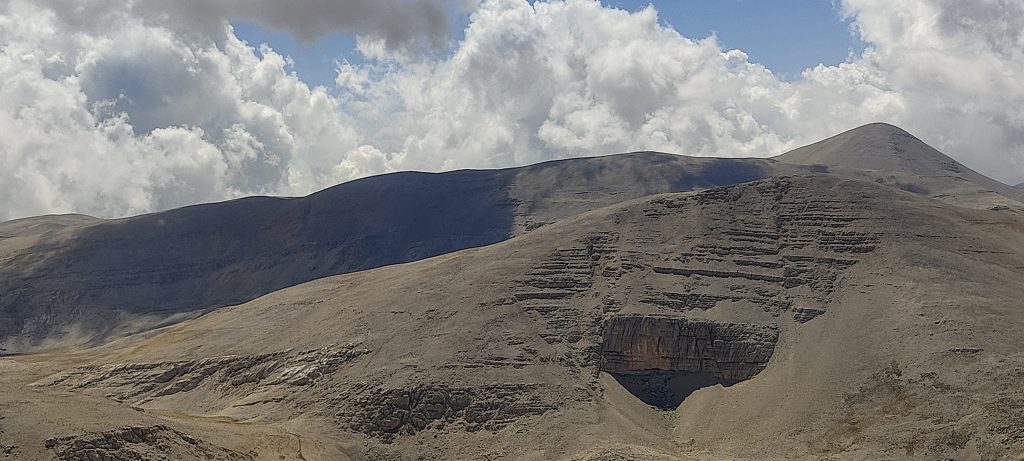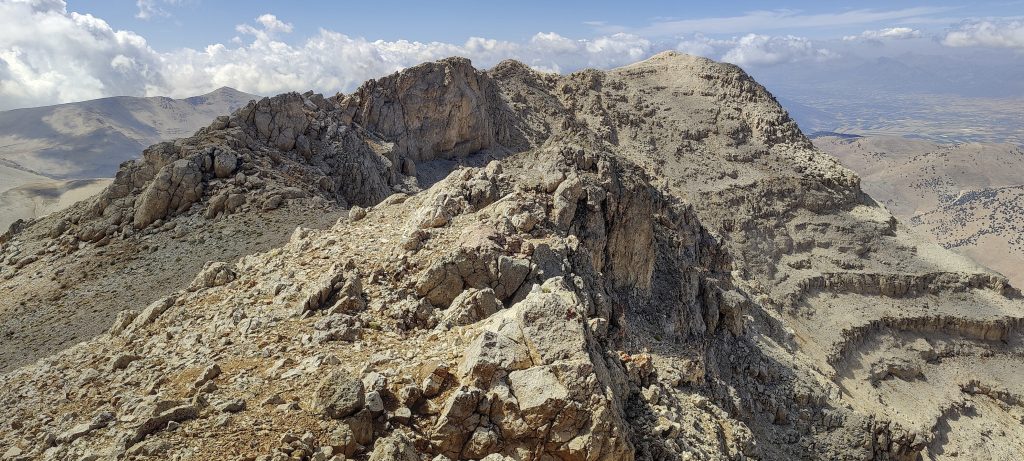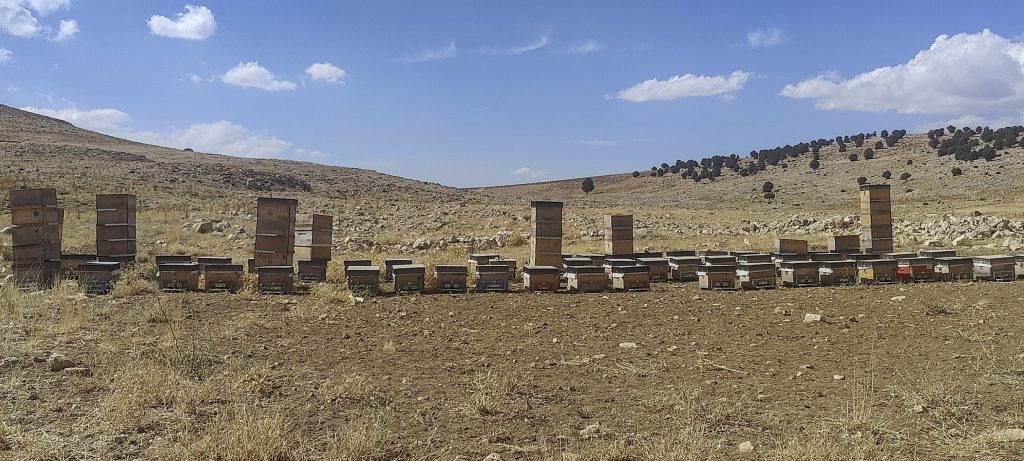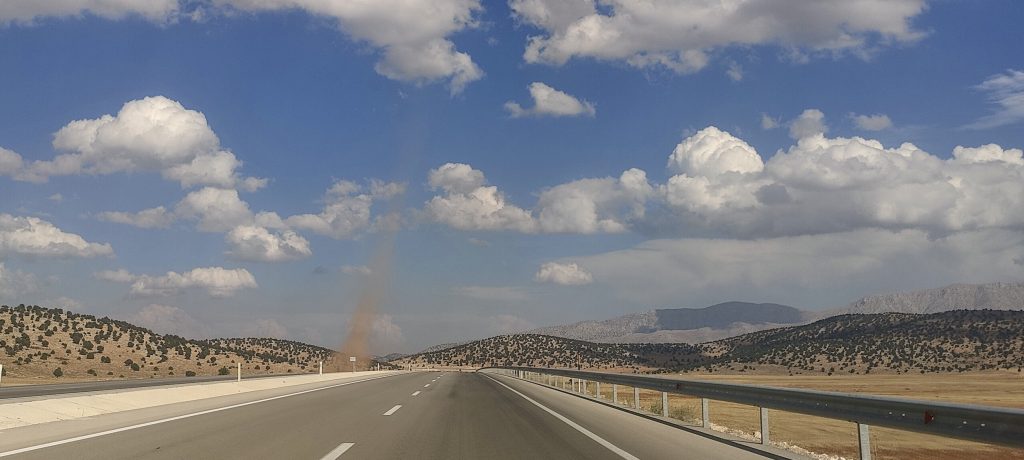 The second ultra peak of this trip. Great, I'm heading back to the hotel, I'll still have time to jump in to the sea.