I get into the car and drive to the nearby city of Side. To go to the old town is possible only by taxi or special transport. A kilometer before the old town, there is a large parking lot where I leave my car.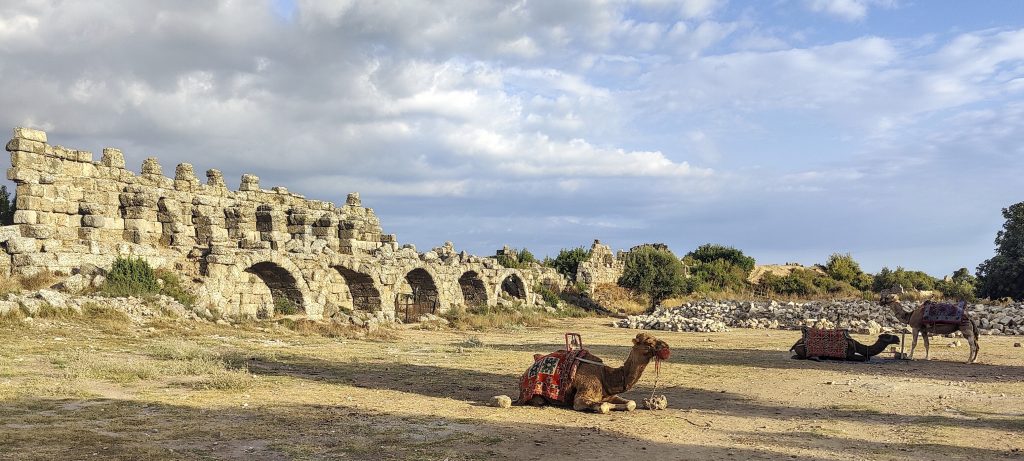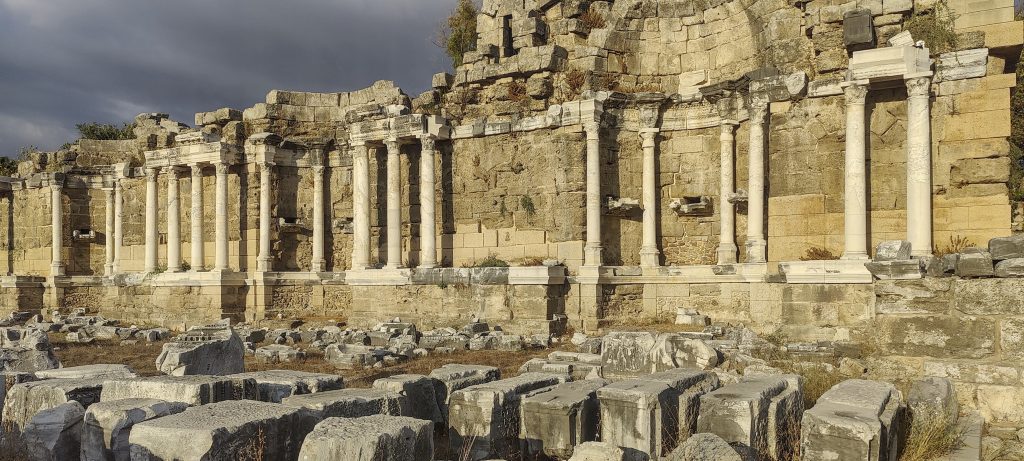 As soon as you leave the parking lot, you see the first ruins. The abundance of them is surprising, before coming here I thought it was a small archaeological monument, but it turns out to be a whole city, with streets, buildings and thousands of columns. The ruins cover a considerable area of 1x.05 km.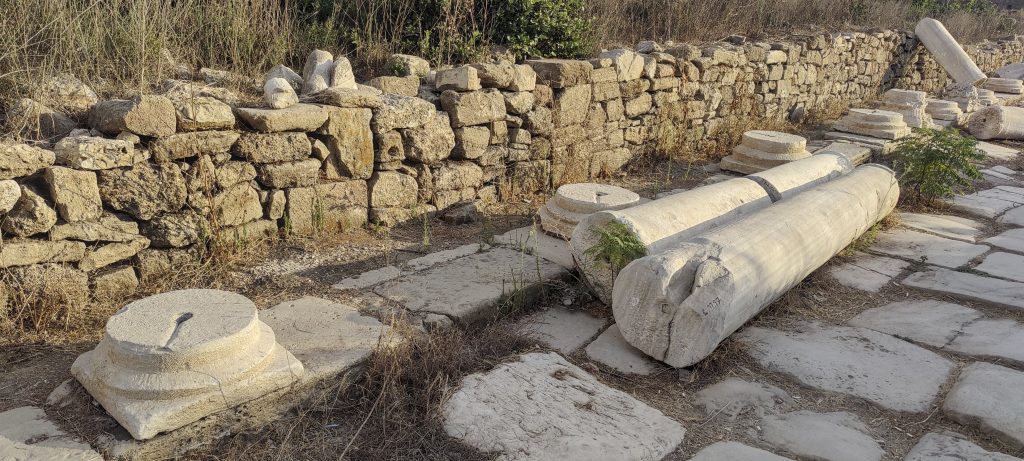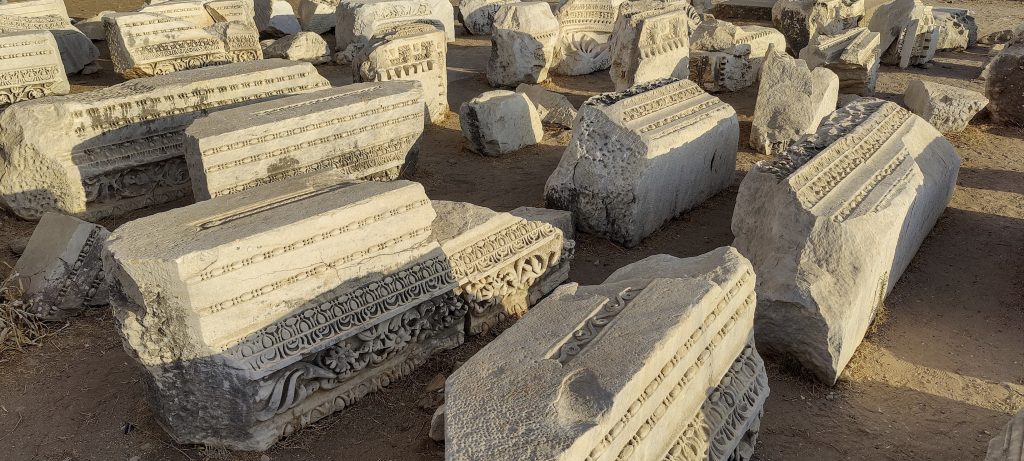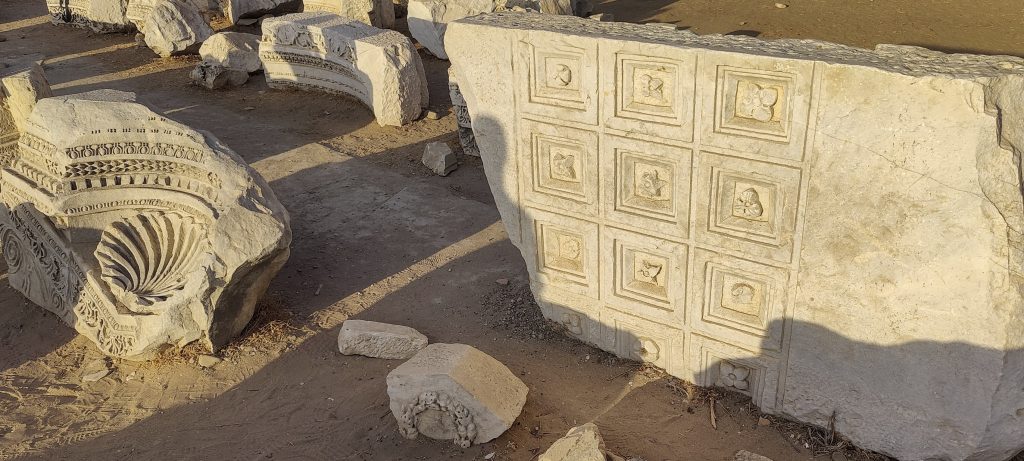 In the open museum there are many fragments of columns, preserved wall decorations and ornaments.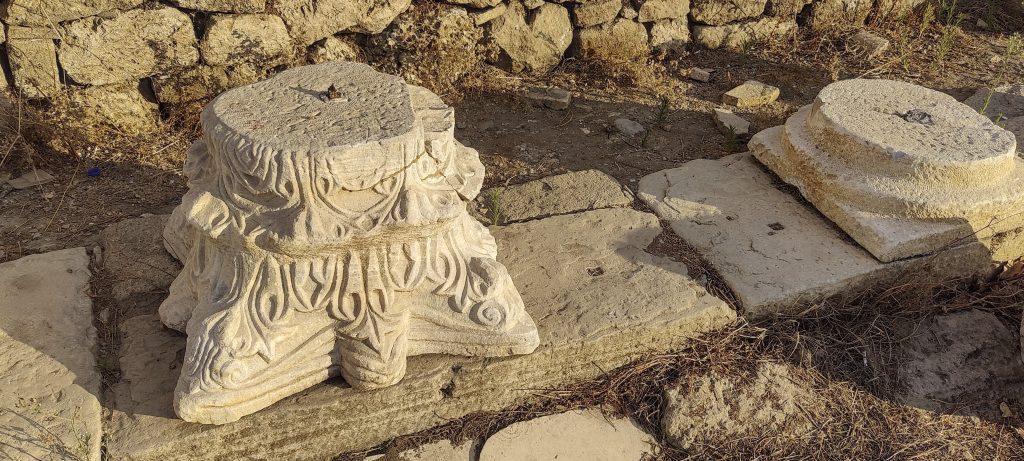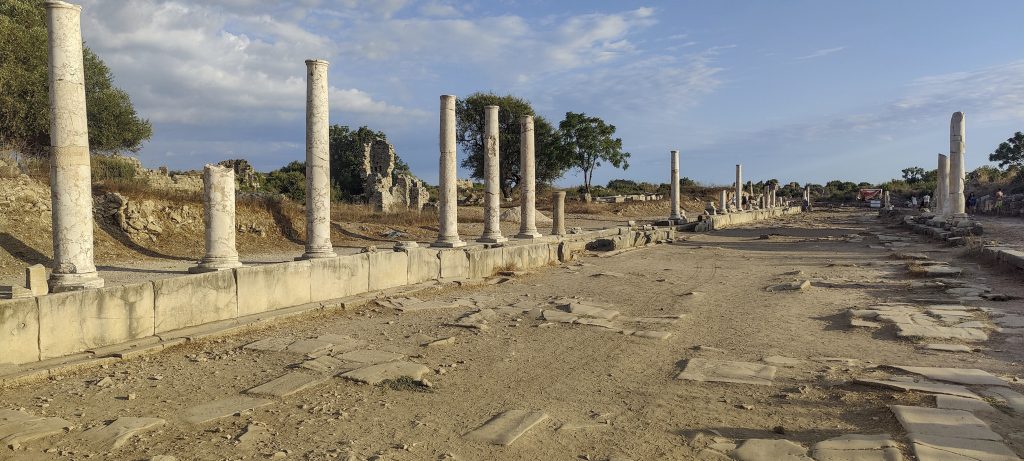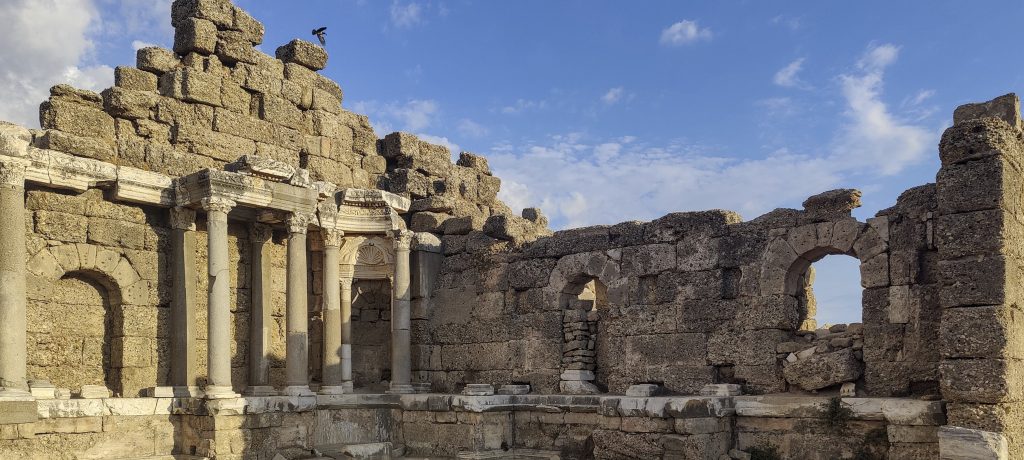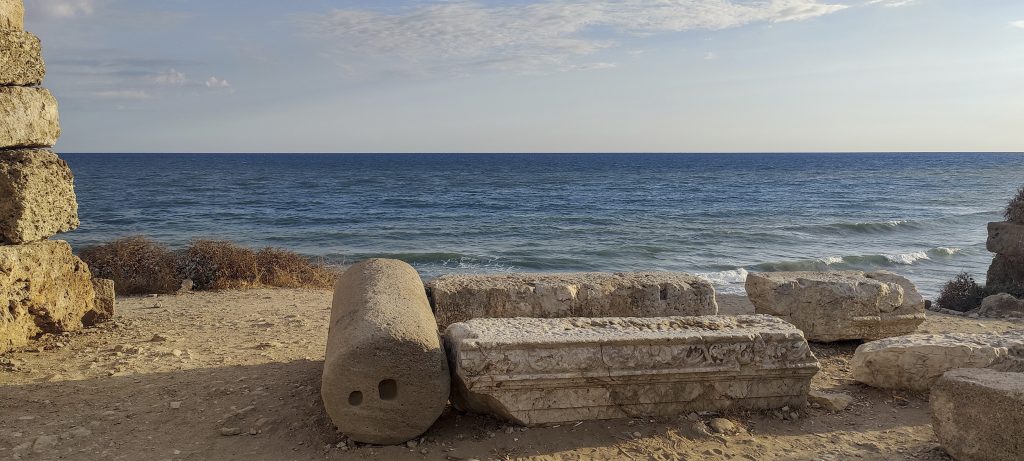 After walking through the ruins of the old city, we visit the amphitheater. Admission is not free, but curiosity wins. Currently, the ancient amphitheater hosts concerts, operas, and plays. But tonight it's quiet, just a few tourists. From the upper rows of the theater, you can see the surrounding mountains as well as the ruins of the ancient city.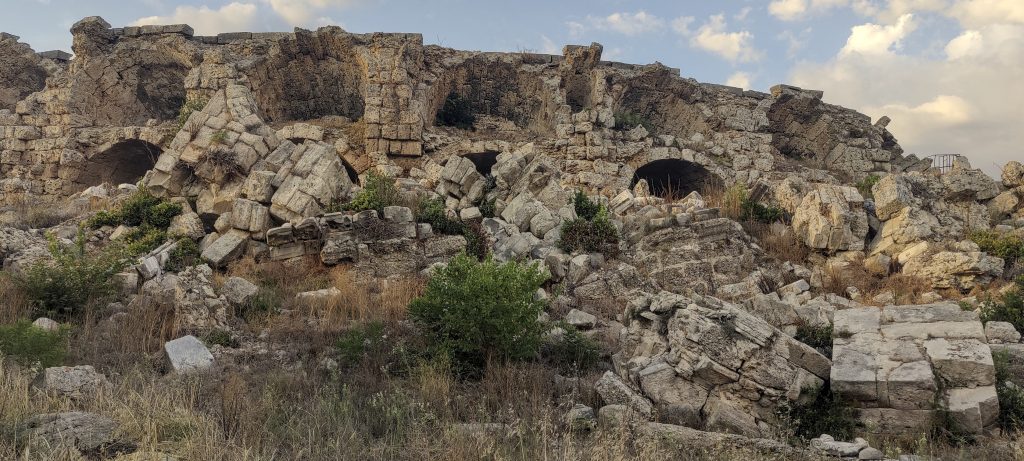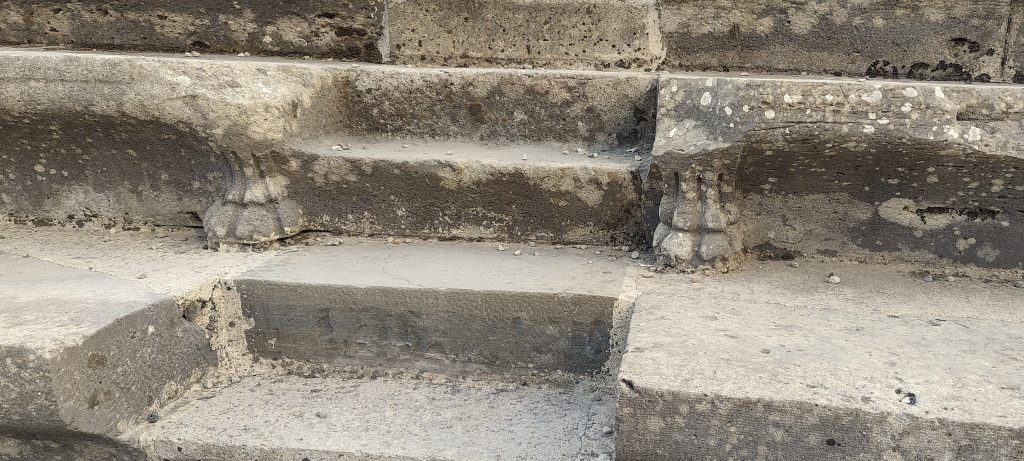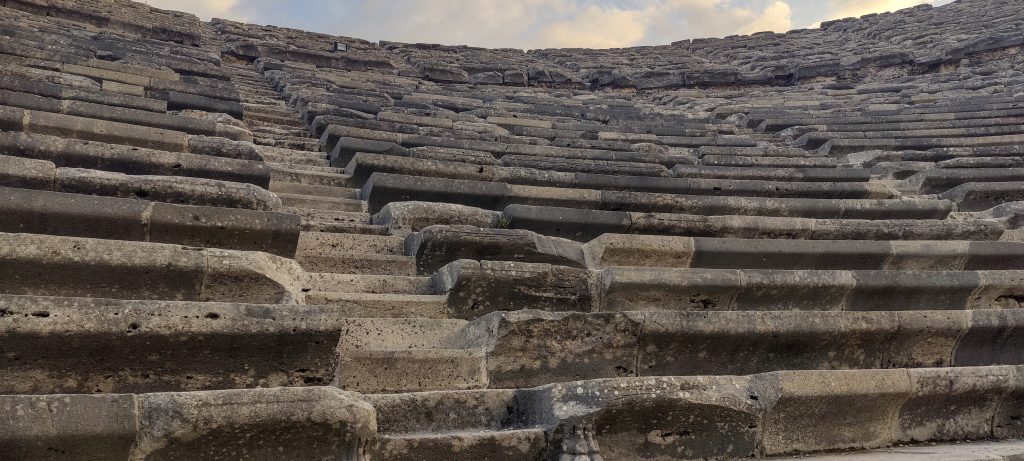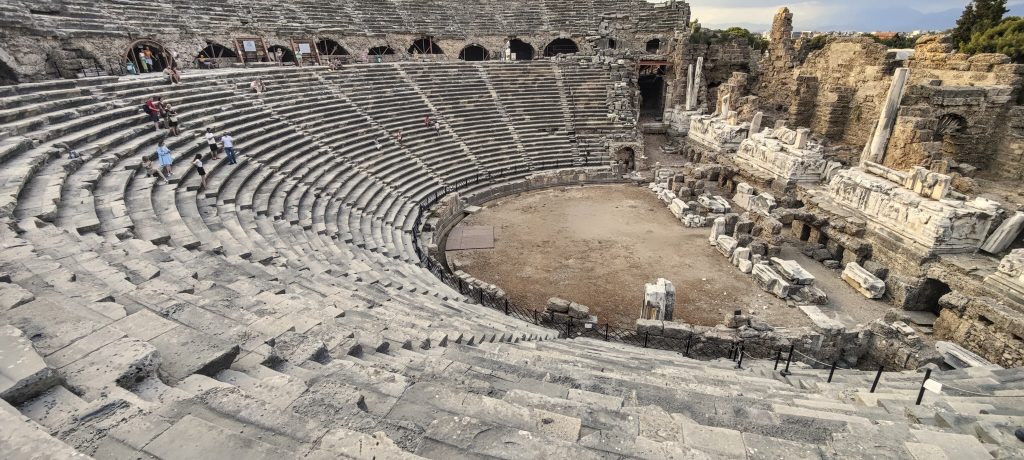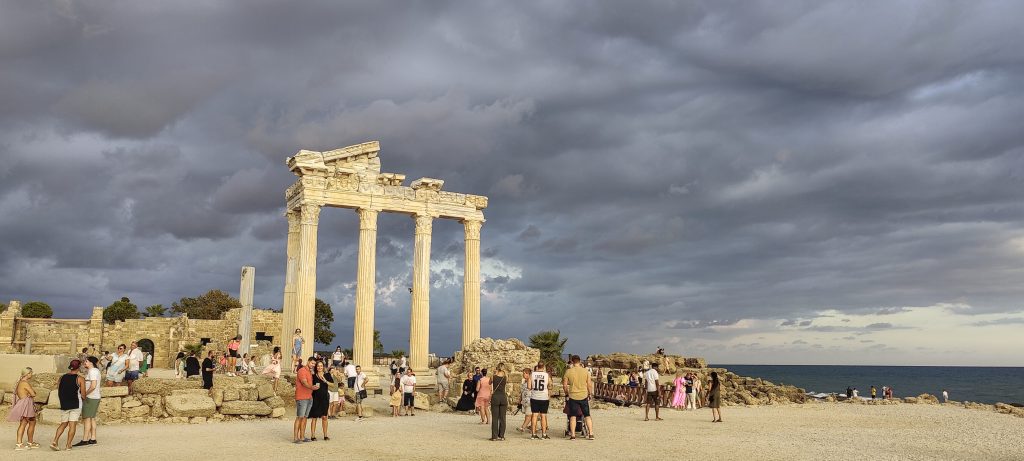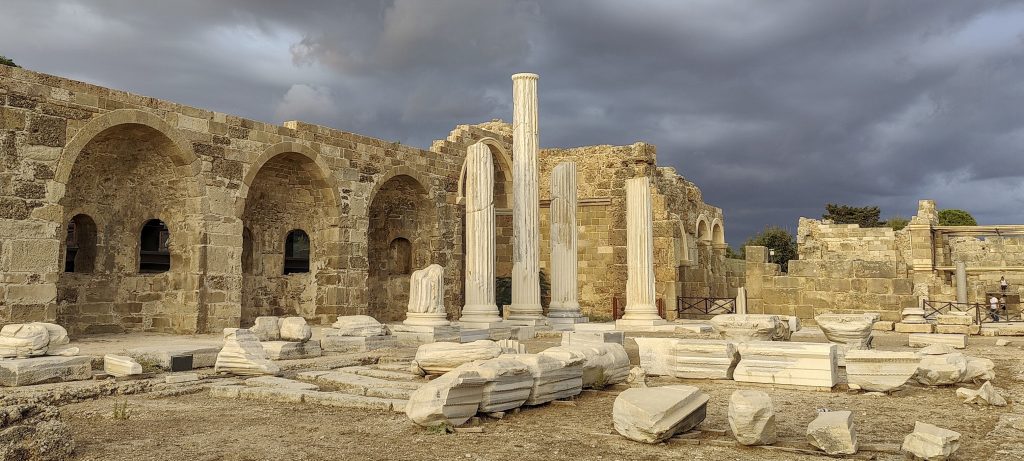 The columns that have stood for 29 centuries will continue to stand, and I'm moving to Uyluk Tepe