The highest point on the island of Luzon is Mount Pulag – 2922 meters, just 20 meters from the World Top 100 Prominence list. We find this hike very beautiful and interesting, especially because of the dwarf bamboo grasslands. The registration process is mostly boring but probably necessary due to the number of people trying to climb this peak. It takes about an hour to fill in some forms and attend a briefing with a dozen other trekkers. As far as I know, most people come for two days, but for us, it's a compact four-hour round trip.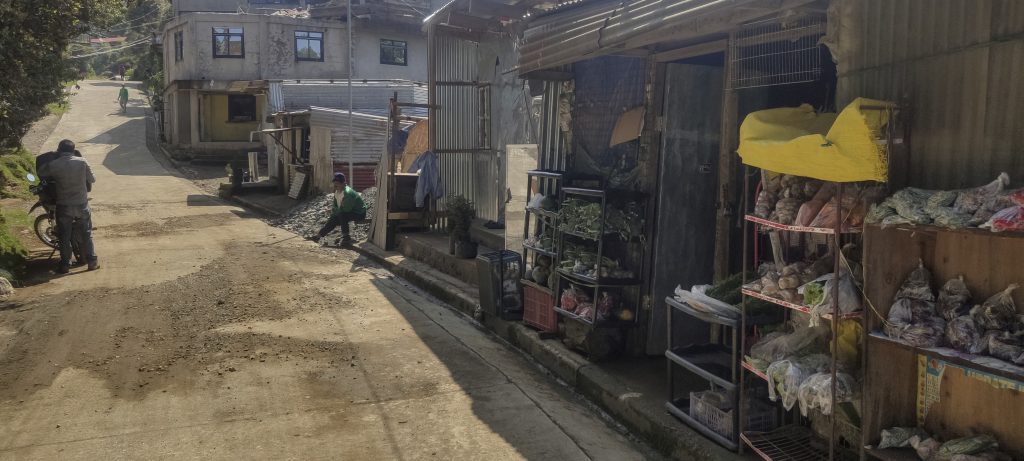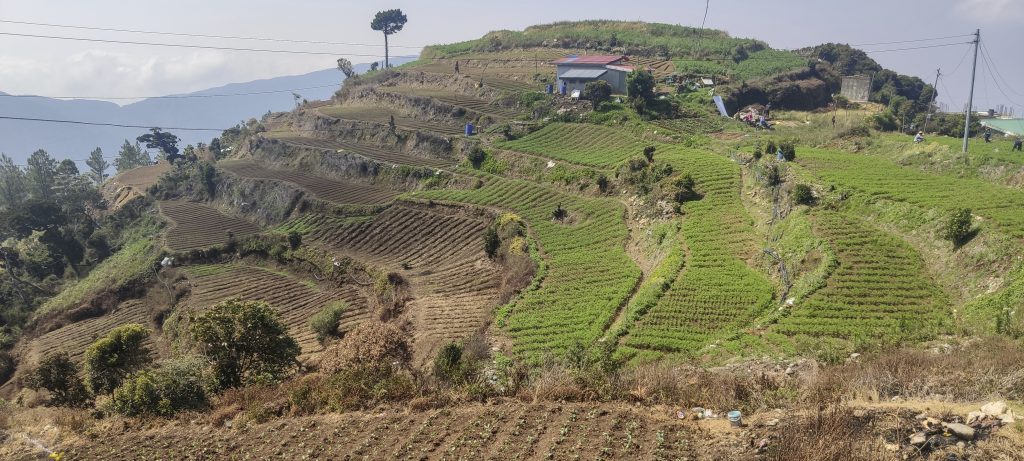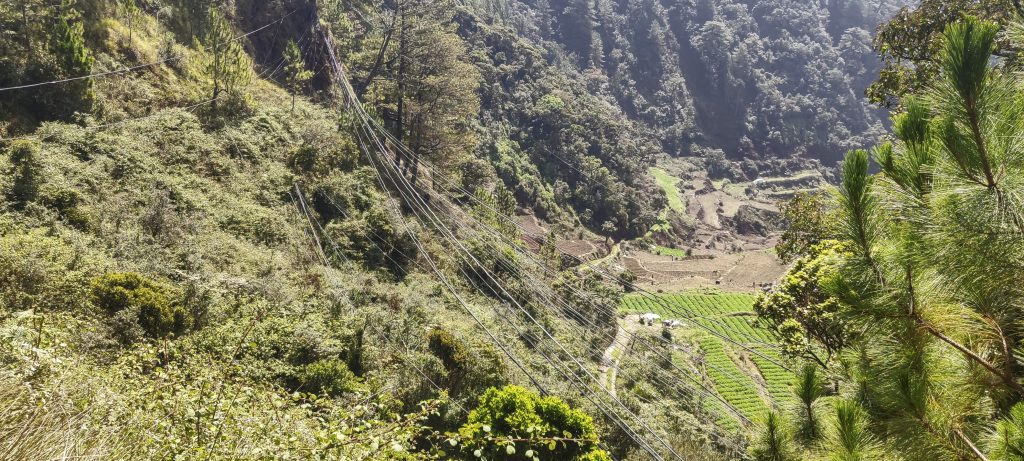 Anyway, soon after the briefing, we drive up another thousand meters and we are on the track. It starts on the road, passes some nice-looking farm fields, and soon we are in the forest. But not for long. After half an hour, we are out in the open. Nice views of dwarf bamboo grasslands. Very beautiful and interesting.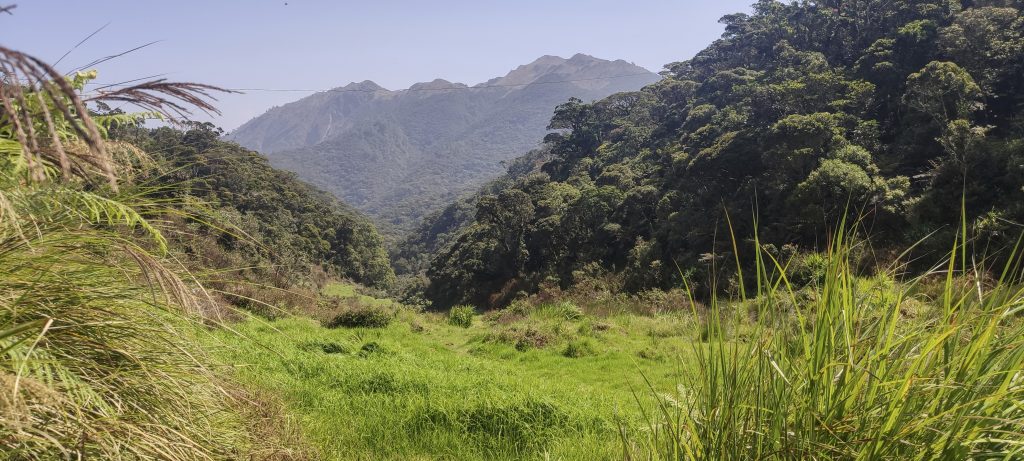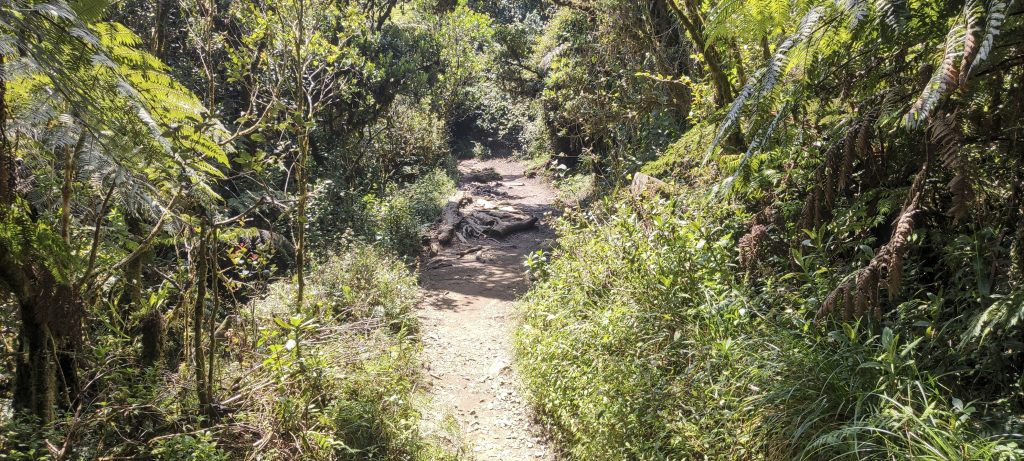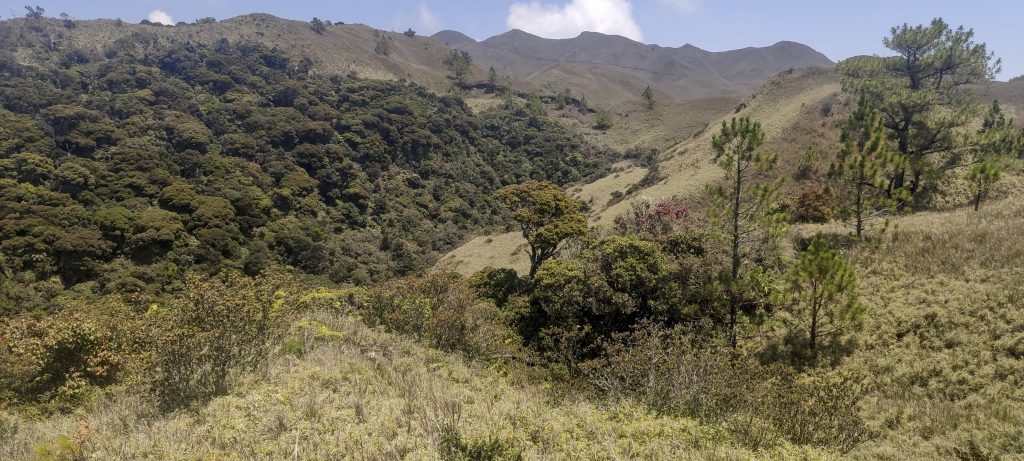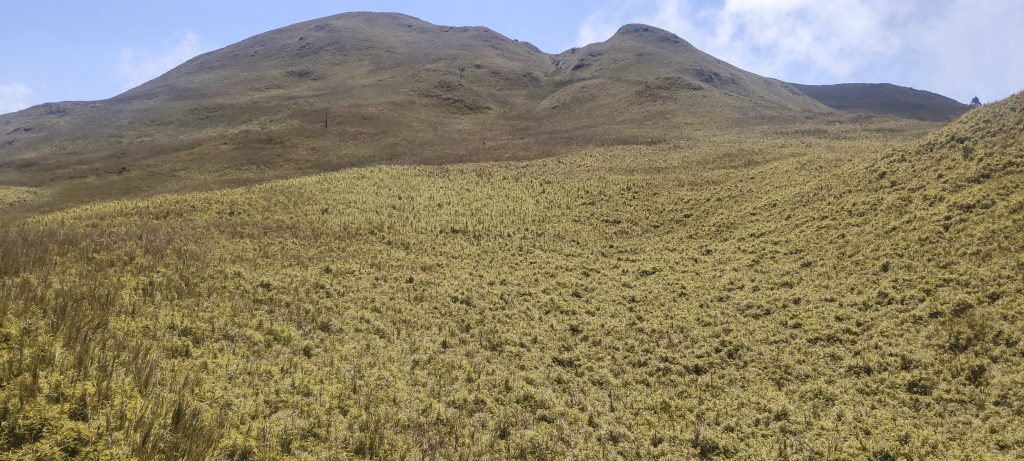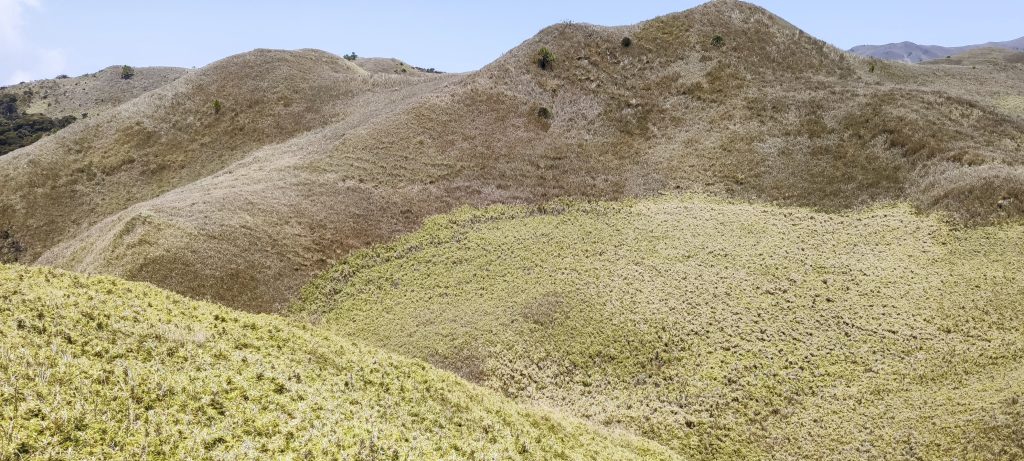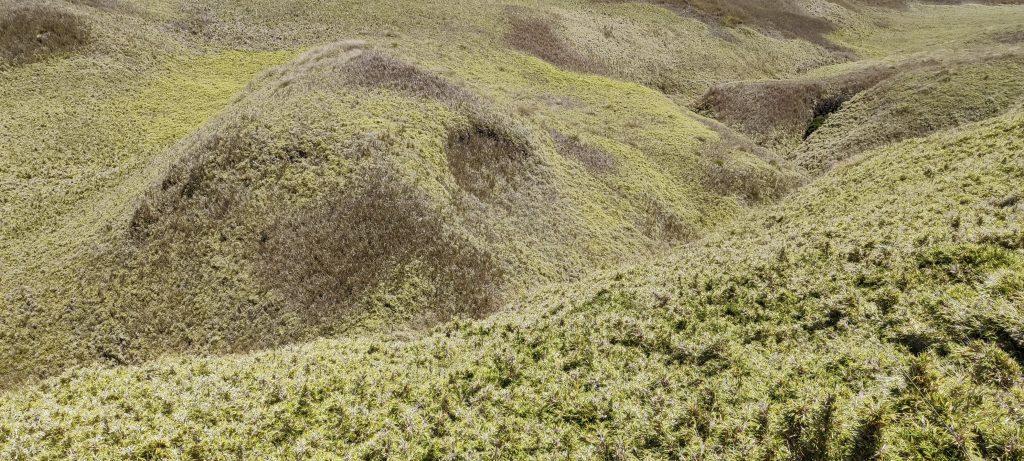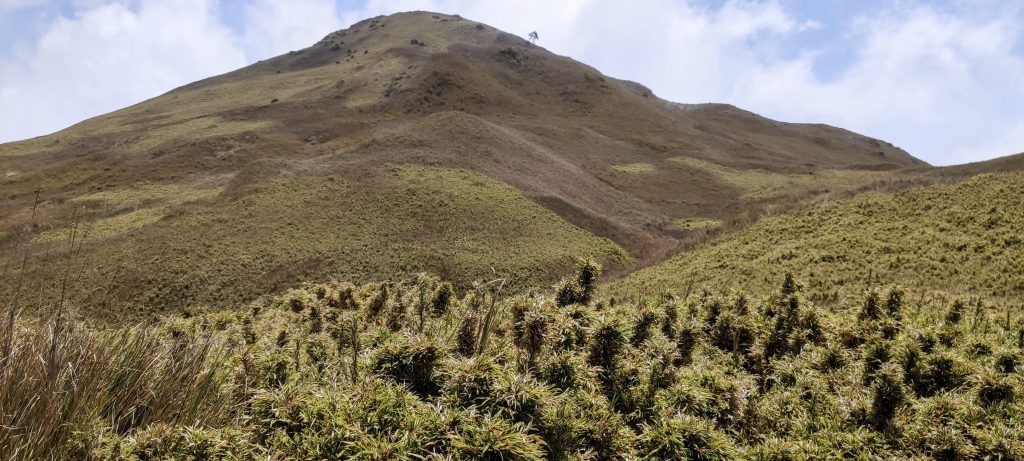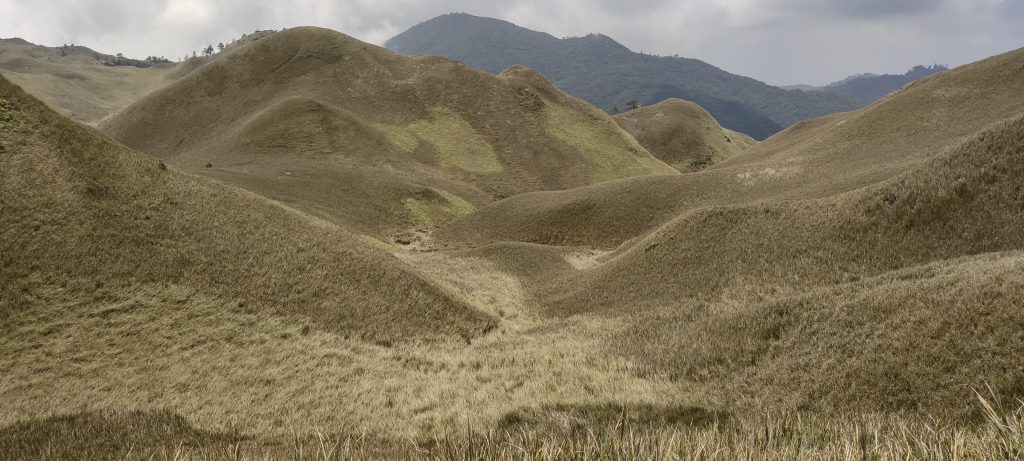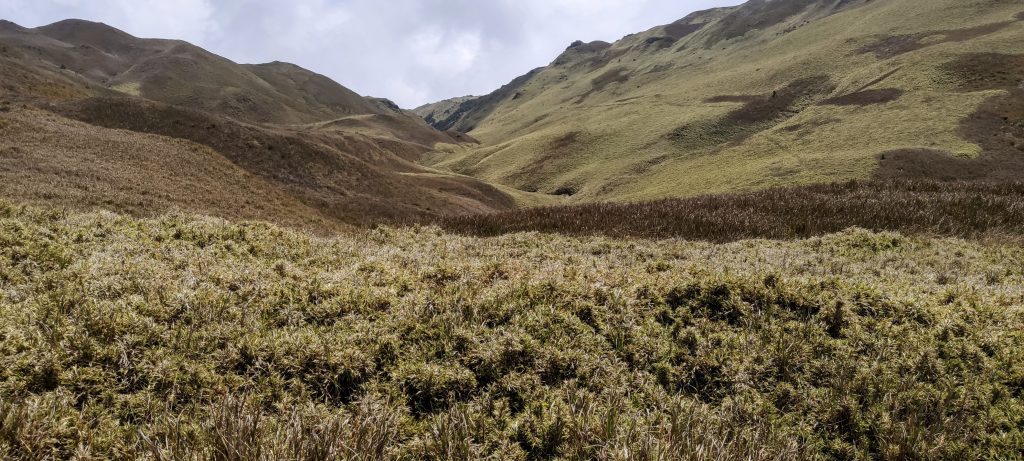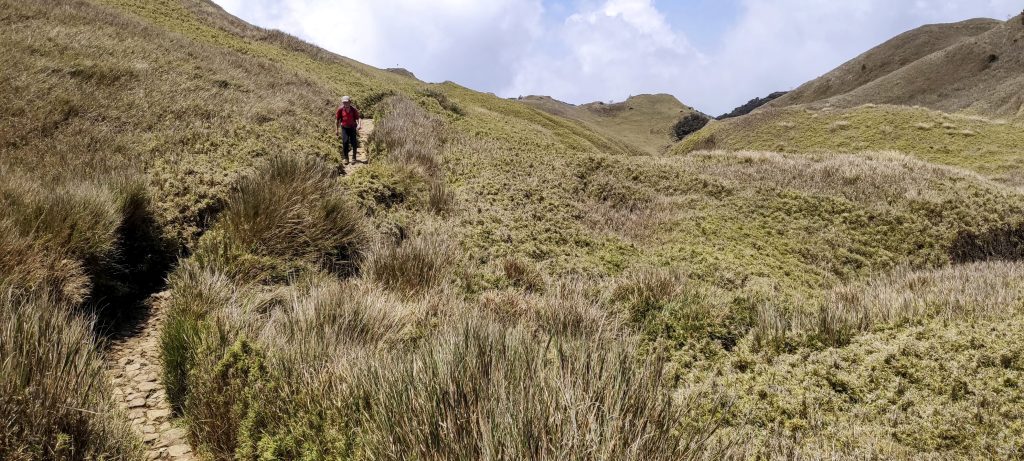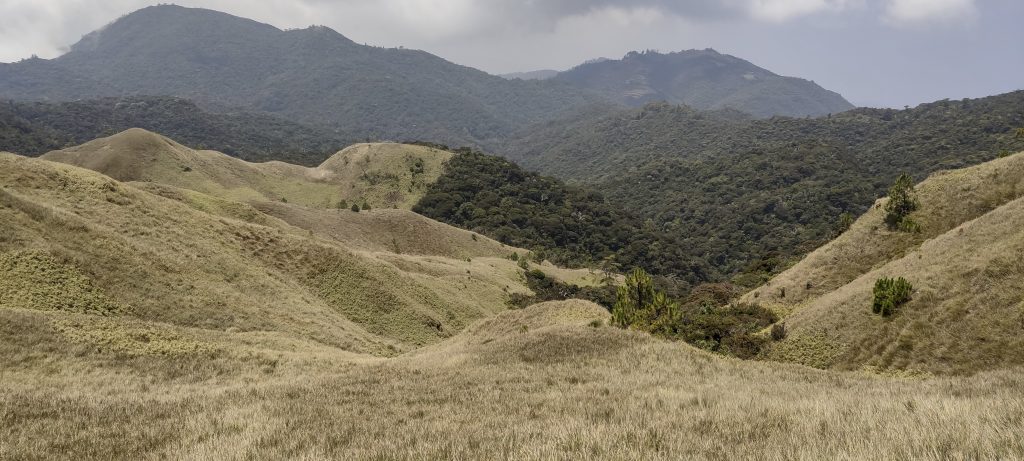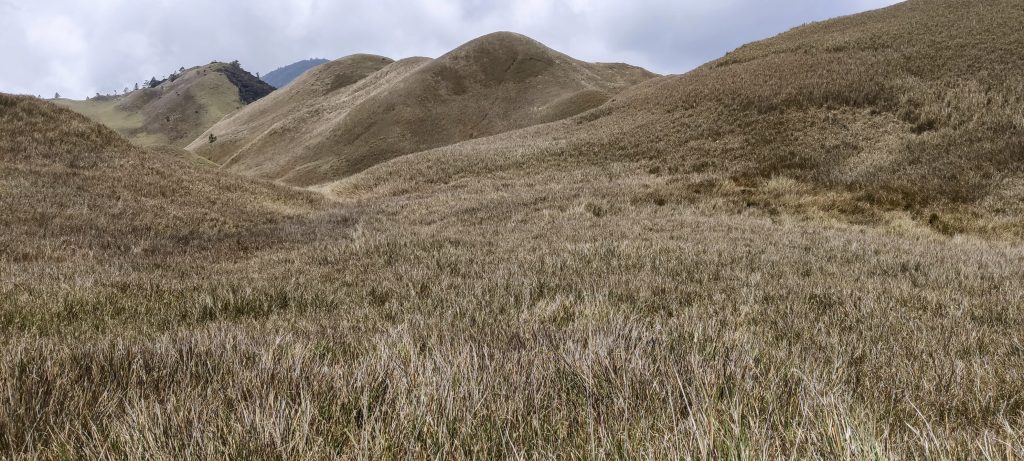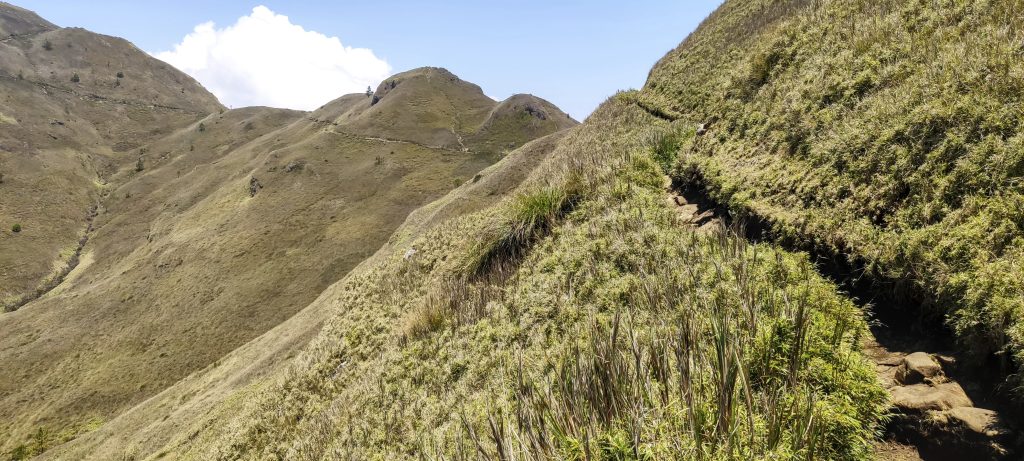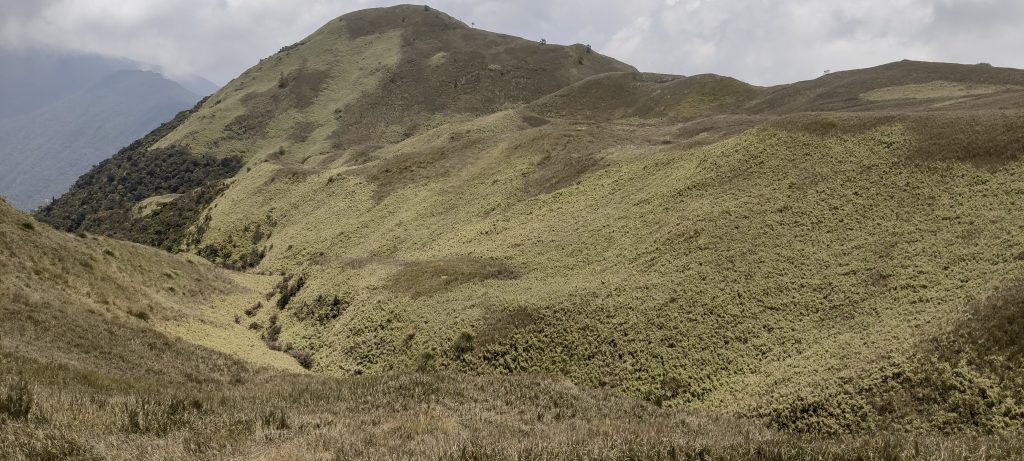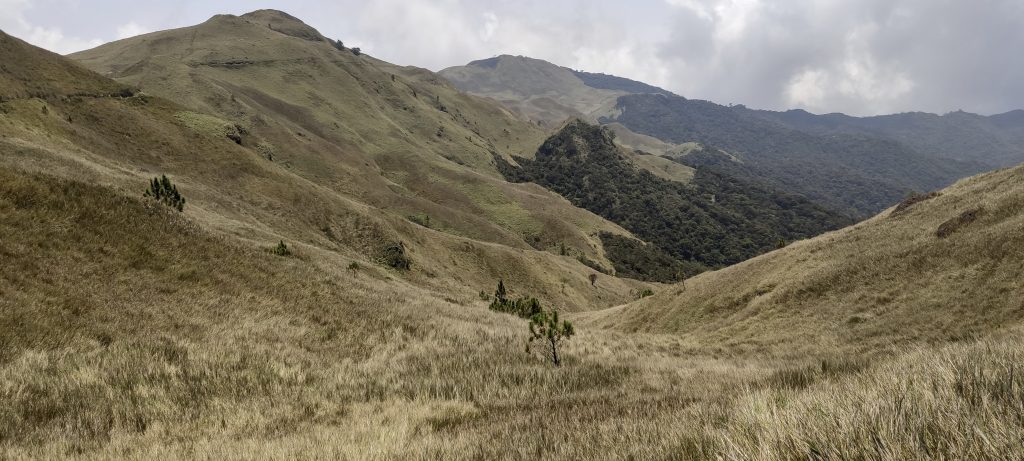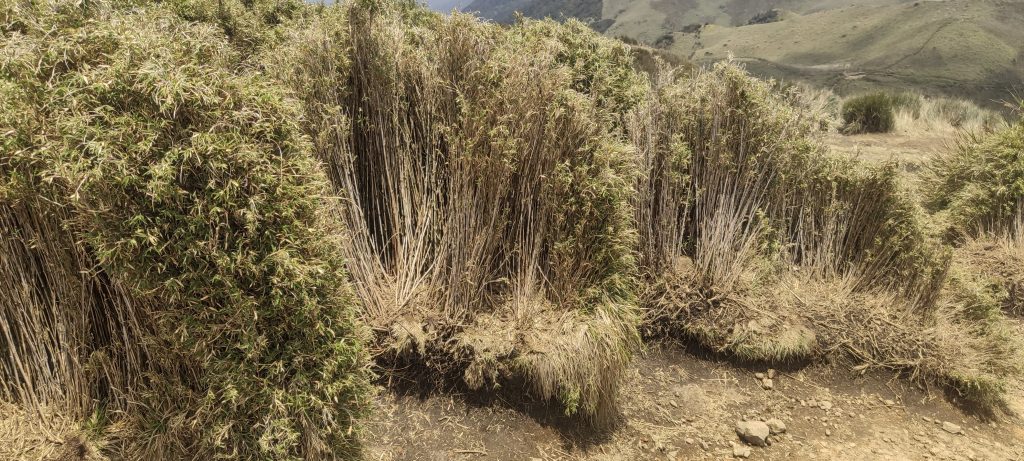 The path to the summit has no technical difficulties. It is probably the easiest trek of the trip. We soon reach the summit, which is marked by a plaque with impressively accurate measurements of height and position. The height is defined to a tenth of a millimeter, using different models, and even the value of gravity is defined. Respect!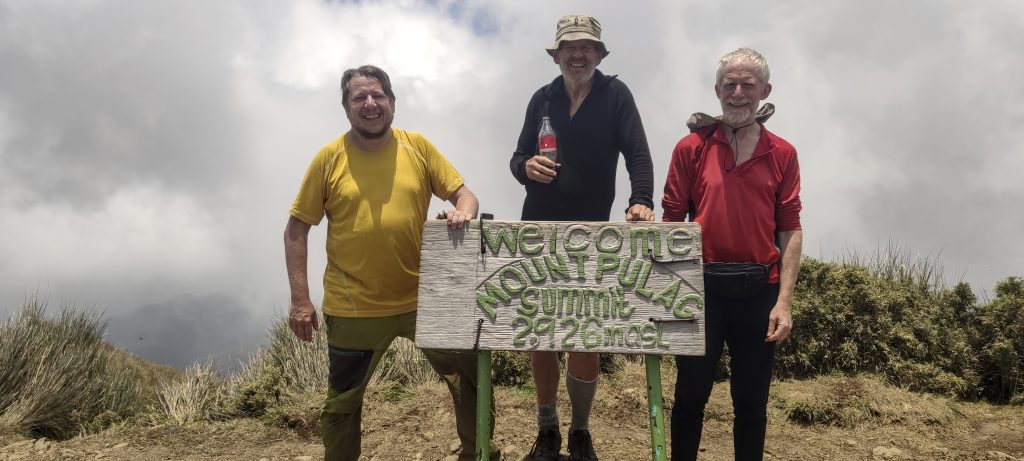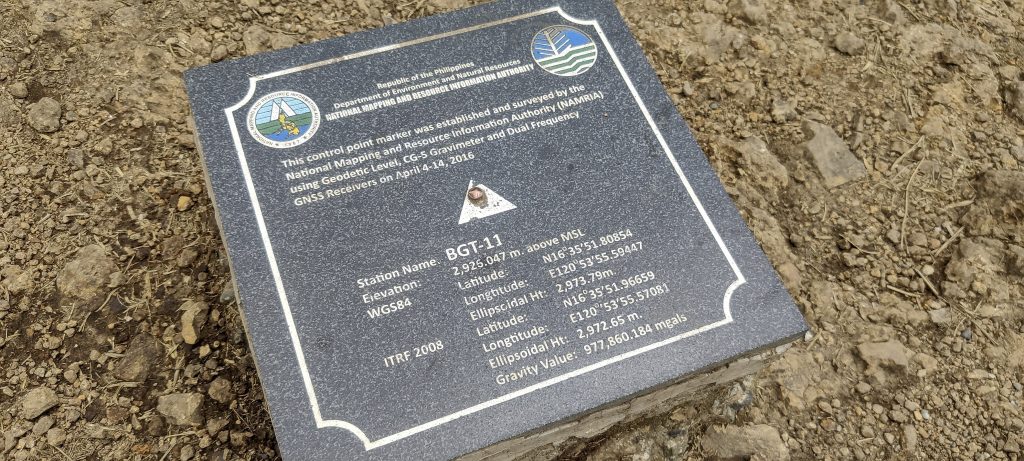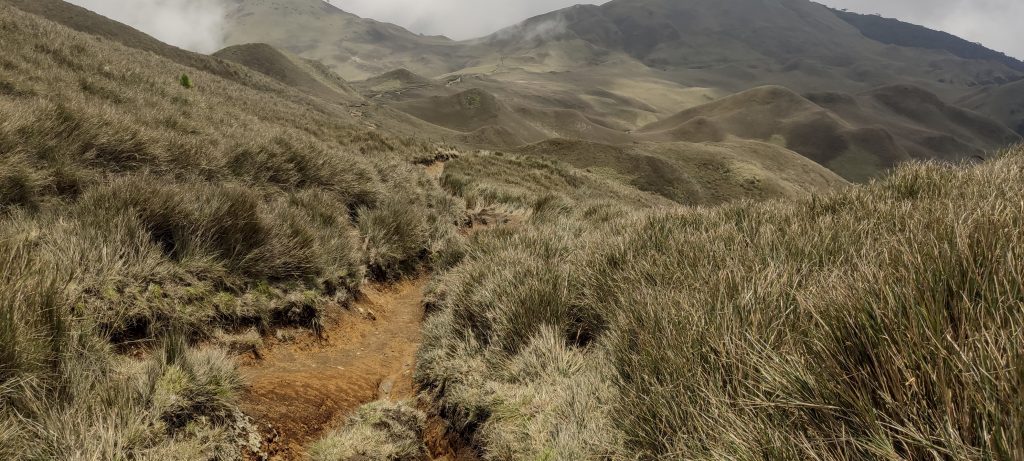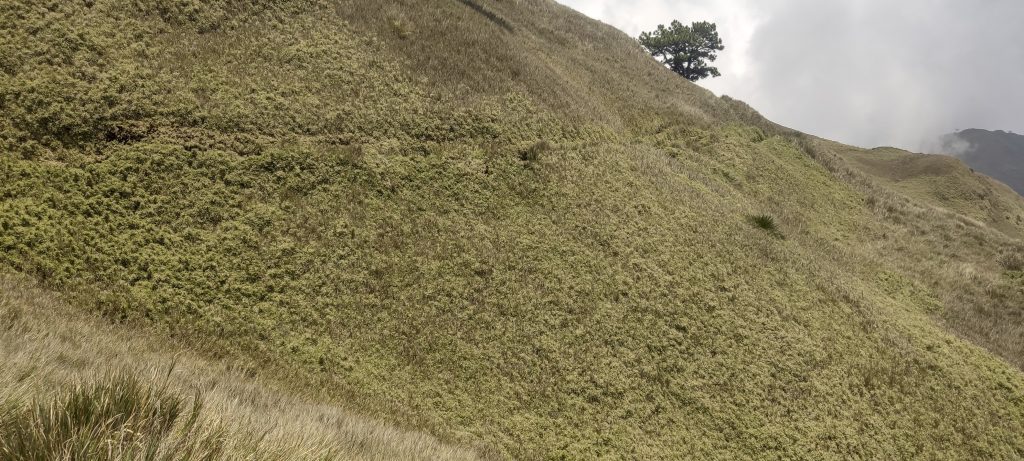 On the way down, Rob and I detour to Pulag Junior at 2795 meters with a prominence of 73 meters. There is a good path up, and on the way down, we can take a shortcut back to the main path. Some fenced antennas, but the highlight is a small bump a few meters away.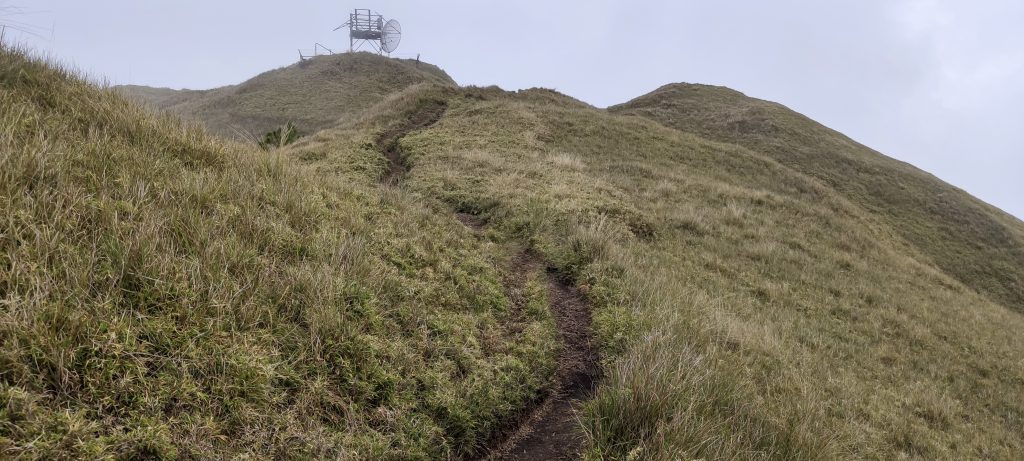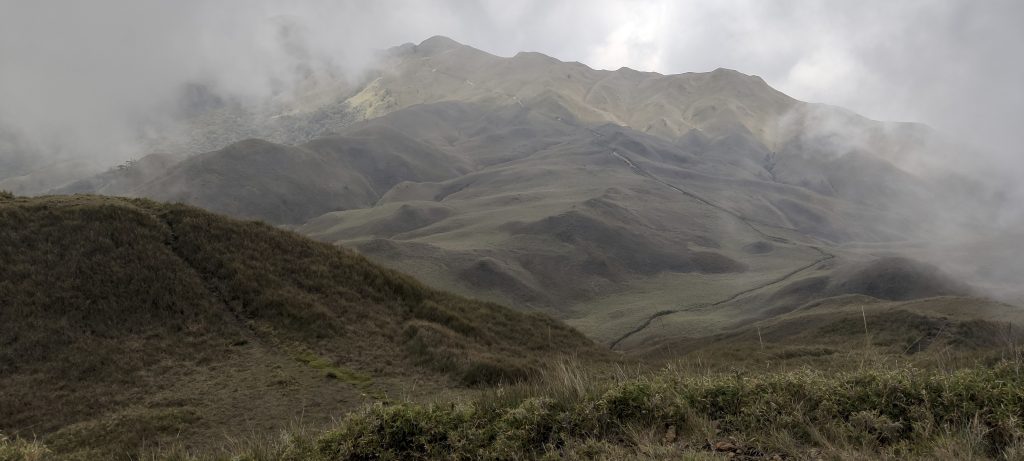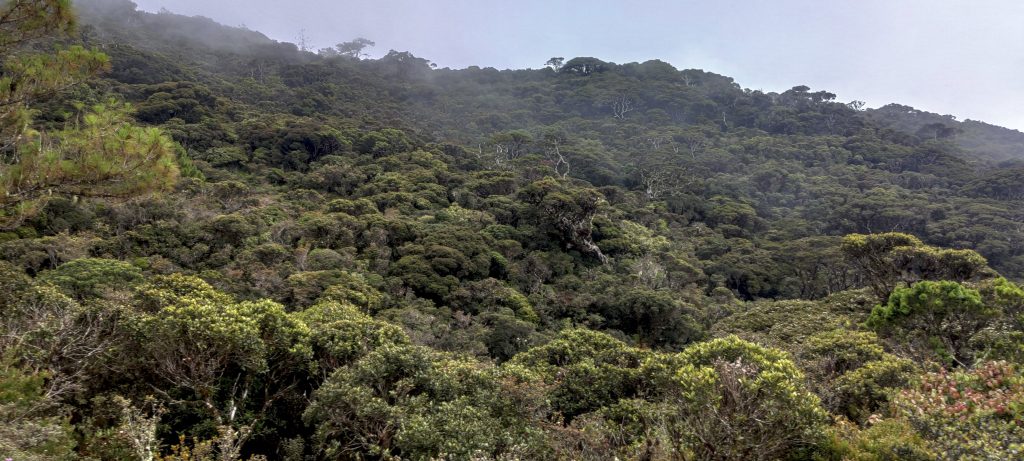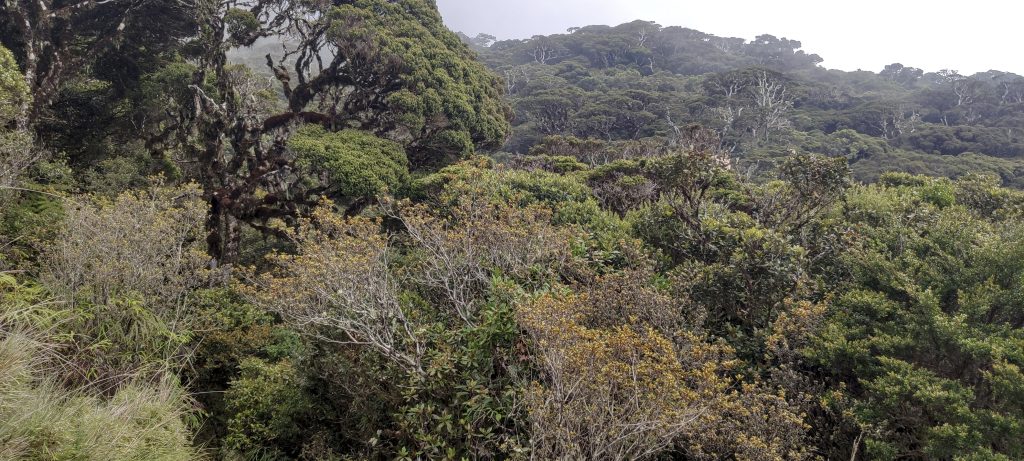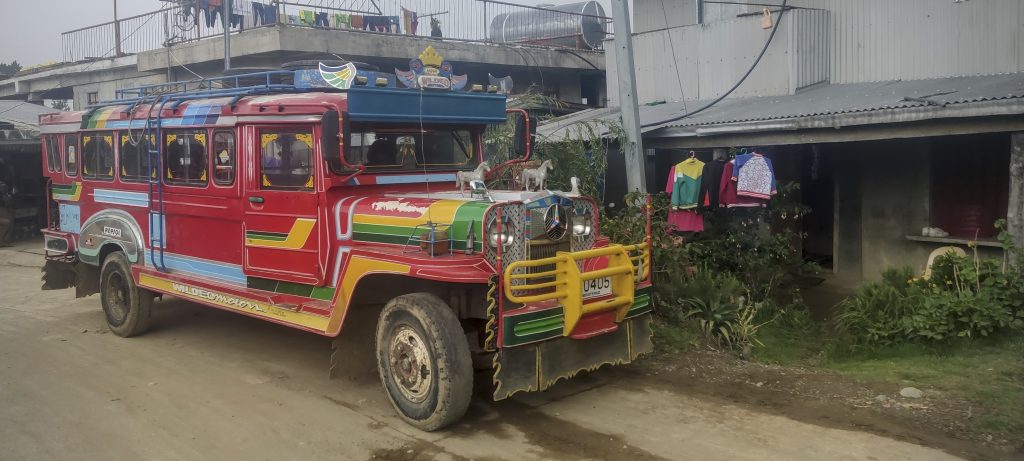 Before we reach the car, a light rain begins, which intensifies as we change and relax. By the time we start, the rain is so heavy that the driver decides to stop and wait. As expected, the rain soon stops, and we are back at the registration office.
An easy and memorable hike to the Ultra summit and the highest point of the island. We drive back to Manila one more time, and tomorrow we fly to Panay Island to try to reach the highest point of the island – Mount Madjaas.