It is very surprising to see such a beautiful pine forest on this peak, as opposed to the usual jungle in the region. We all agree that this walk reminds us of the Alps in Europe, although there are some differences, such as the leeches we find along the way. Fortunately, I do not get any, but I do see them. Knowing that the path might be open and without shade, we set off early in the morning before sunrise. After registering, we drive along the paved road for a while, then walk and pass a few houses before climbing up a wide, gradual, and rocky path, easy on the way up but more slippery on the way down.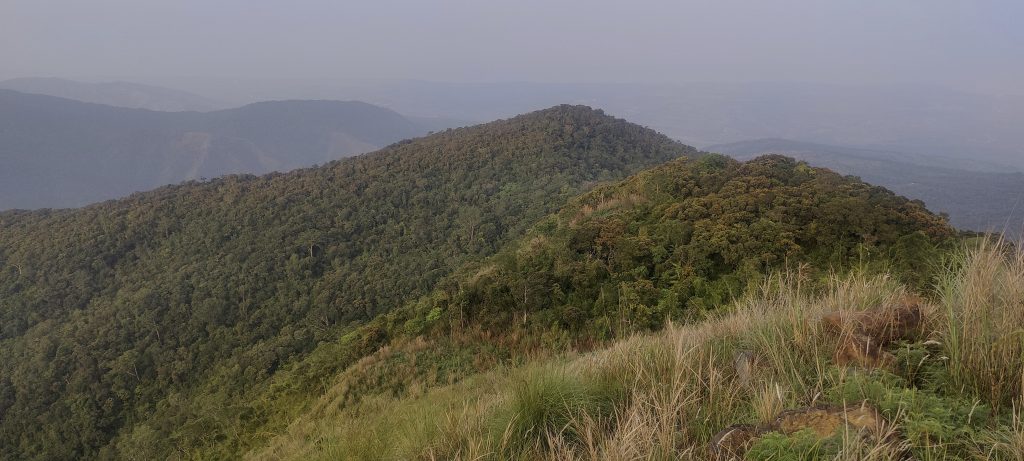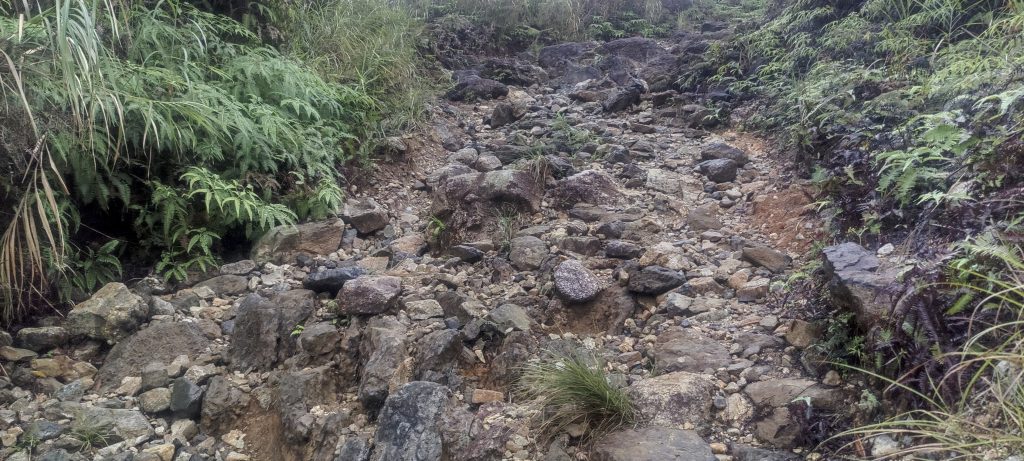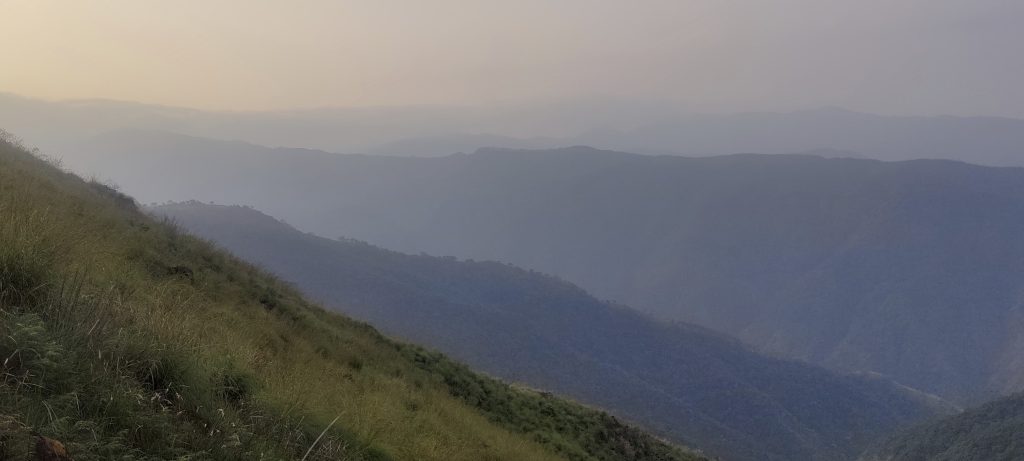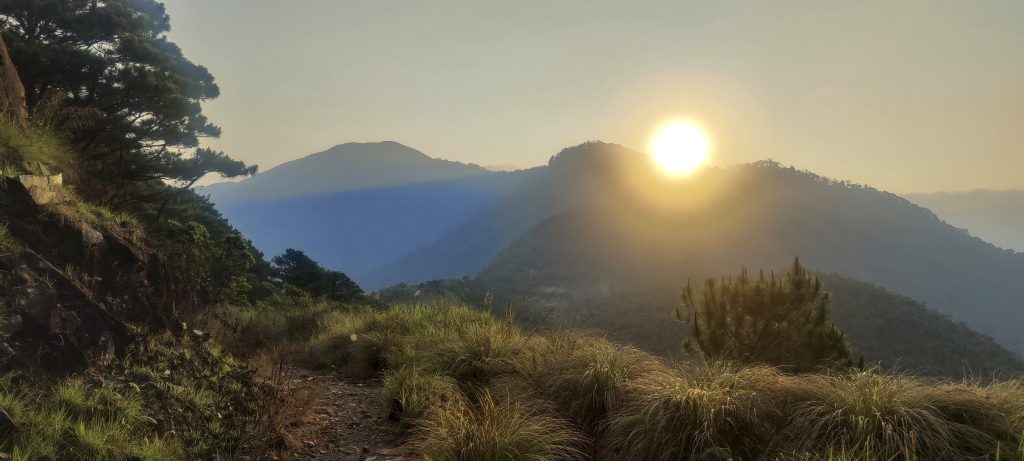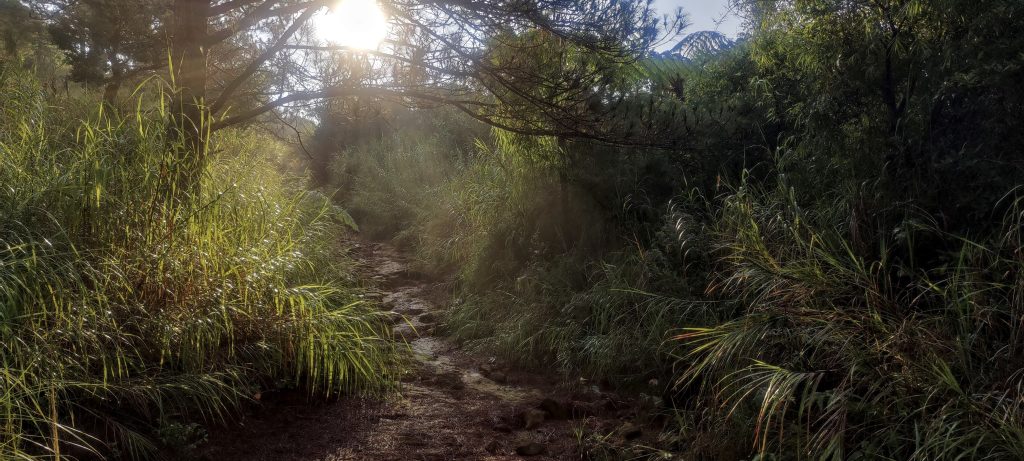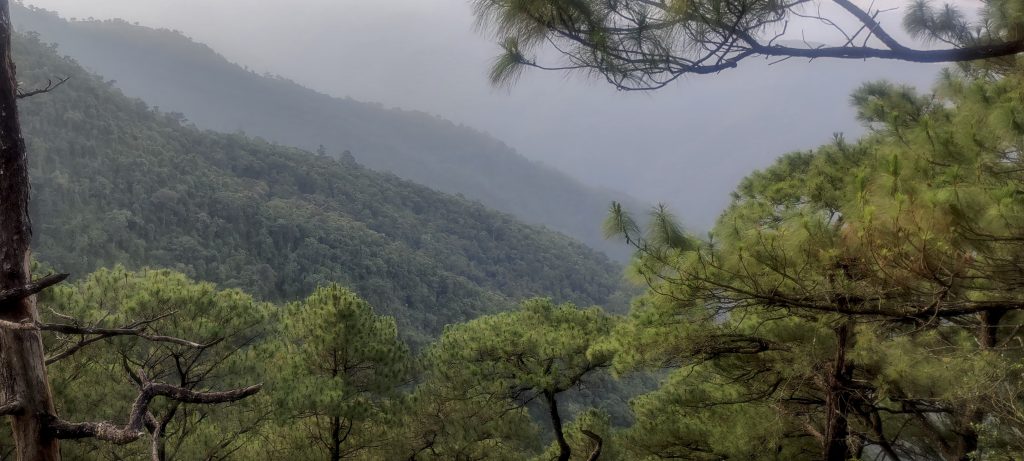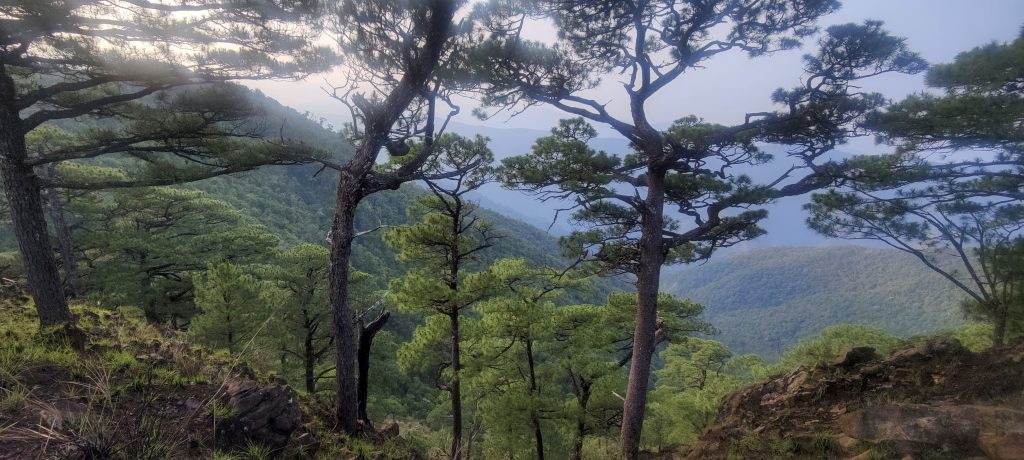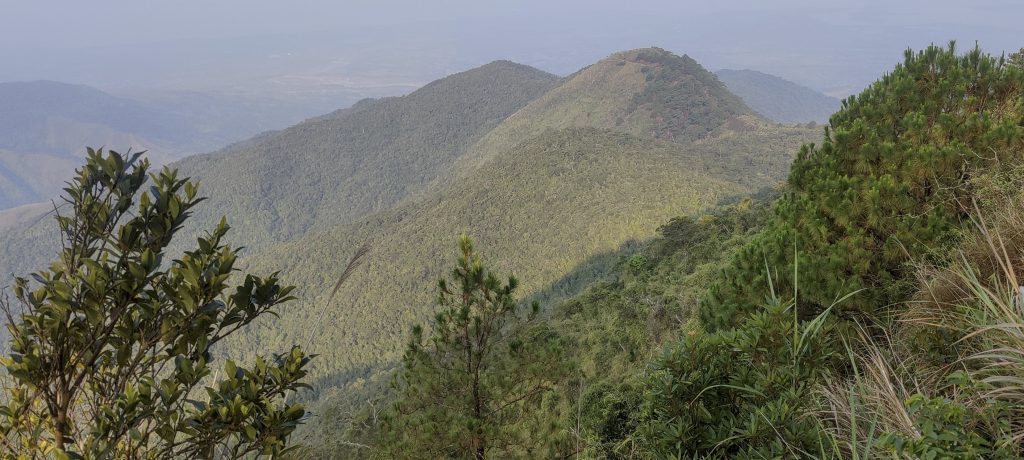 There are beautiful pine forests all around us, with nice views through the trees. There is a campsite before we enter the moss forest, the last bit of jungle is less than a kilometer and there is a relatively easy climb on the well-visible trail.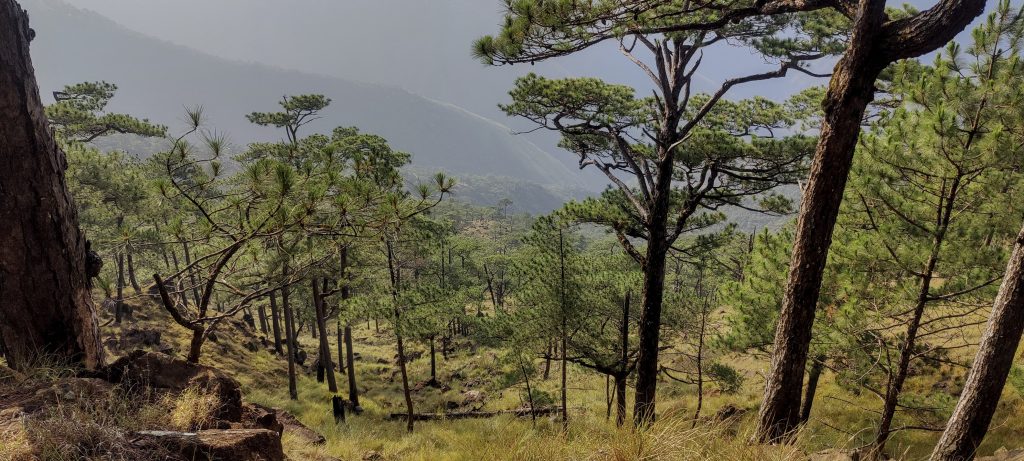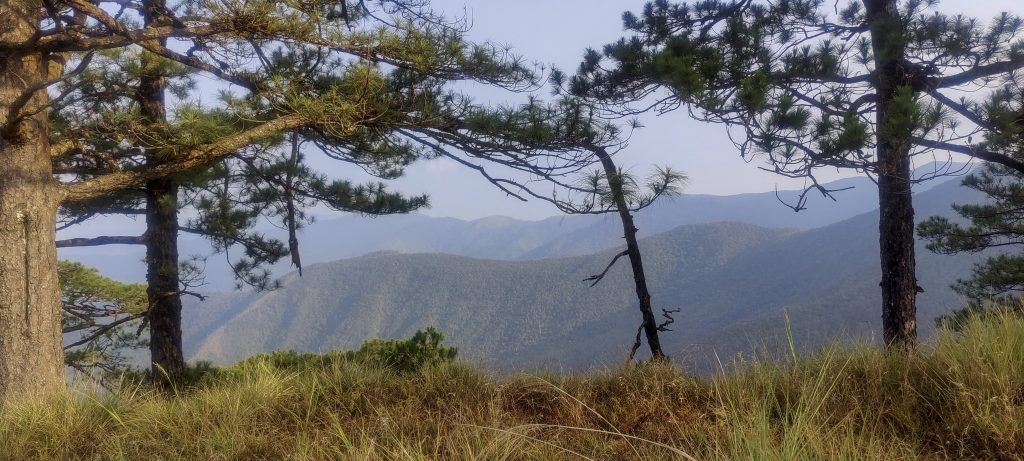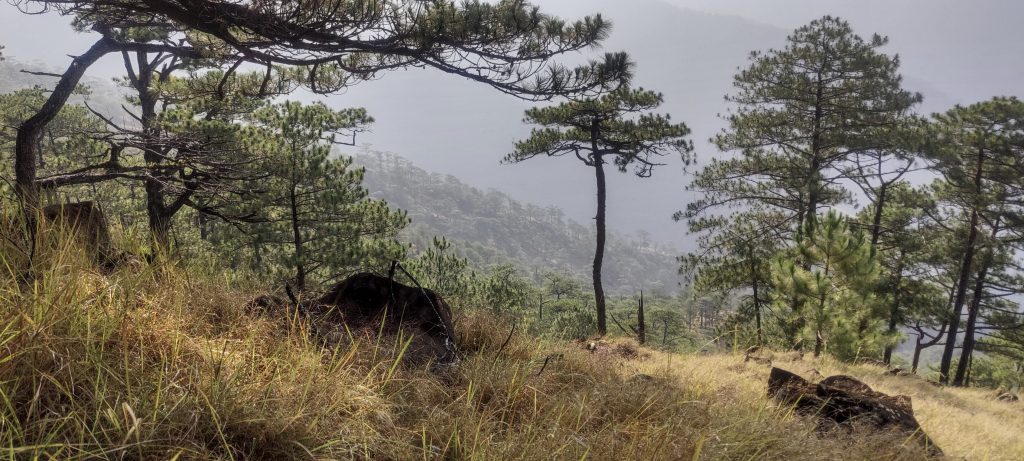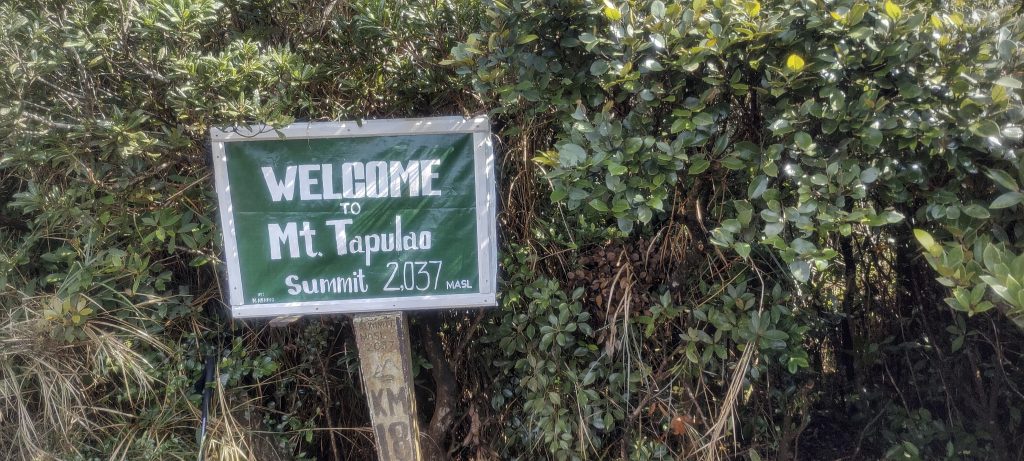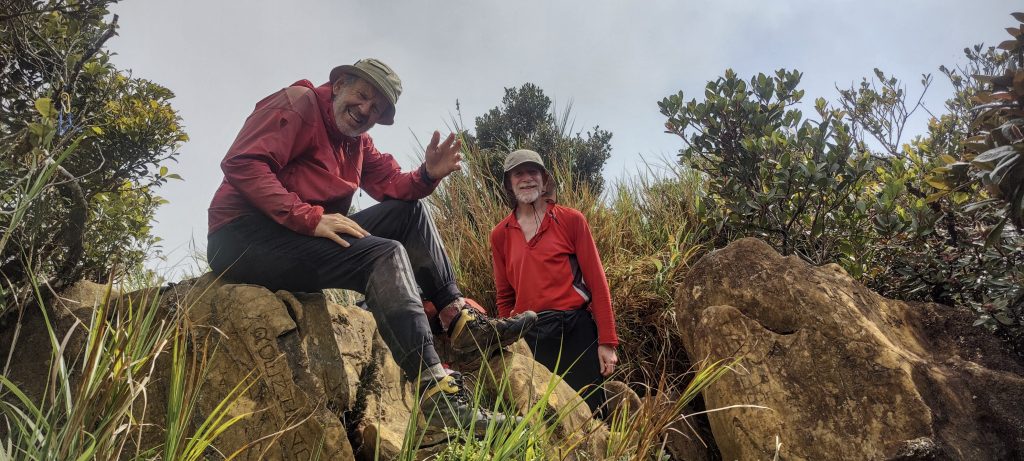 The top is a rock in the bush. There isn't much to see due to the vegetation and the clouds. I take the last picture with my primary mobile phone. It already has a cracked screen, and when I drop it again on a sharp rock, it shatters completely. The photos are later synchronized, but I am never able to use the phone again. On the bright side, the end of one thing is often the beginning of another. Now I have no reason to put off replacing my phone!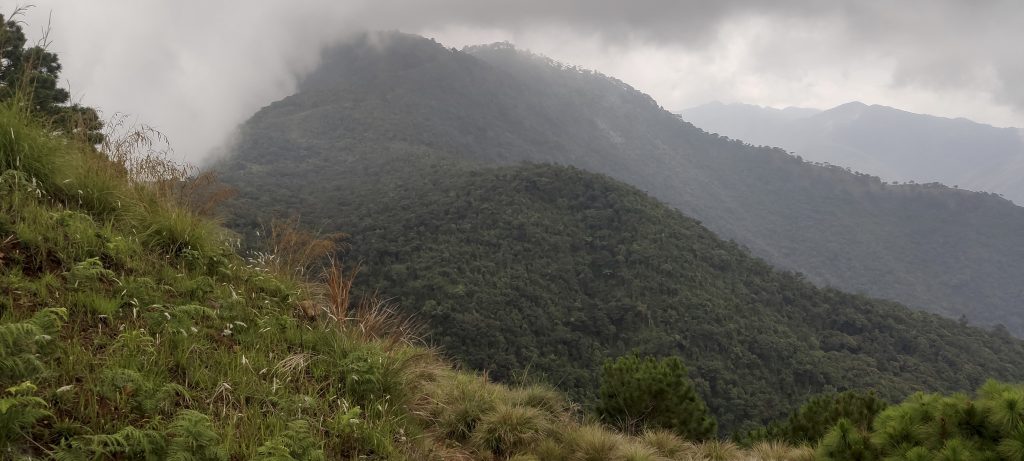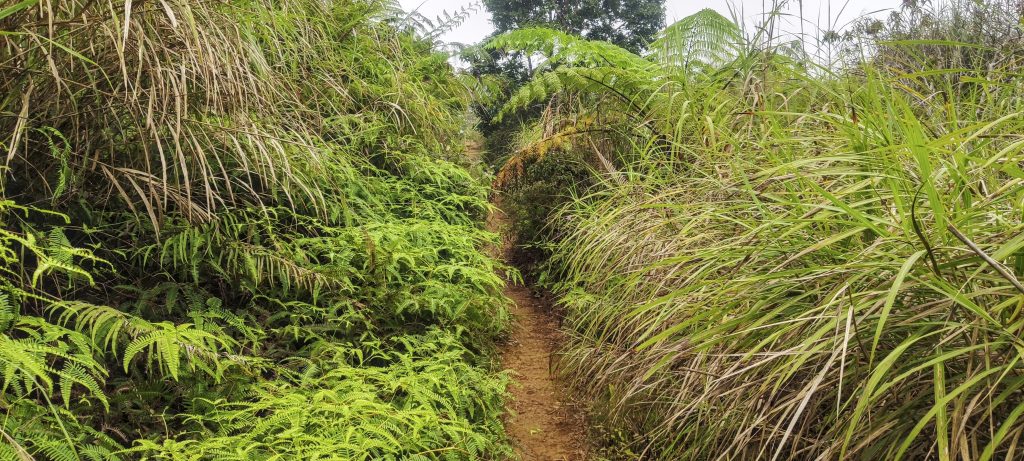 Rob and I detour to a small sub-peak that looks quite prominent, but Rob later measures it to have a prominence of 18 meters. We have time, so Petter, Rob, Win and I then detour to another peak on the southwest ridge which has a prominence of 49 meters. Soon we meet a team of motorcyclists practicing on the ridge. This is the second surprise after the pine forest.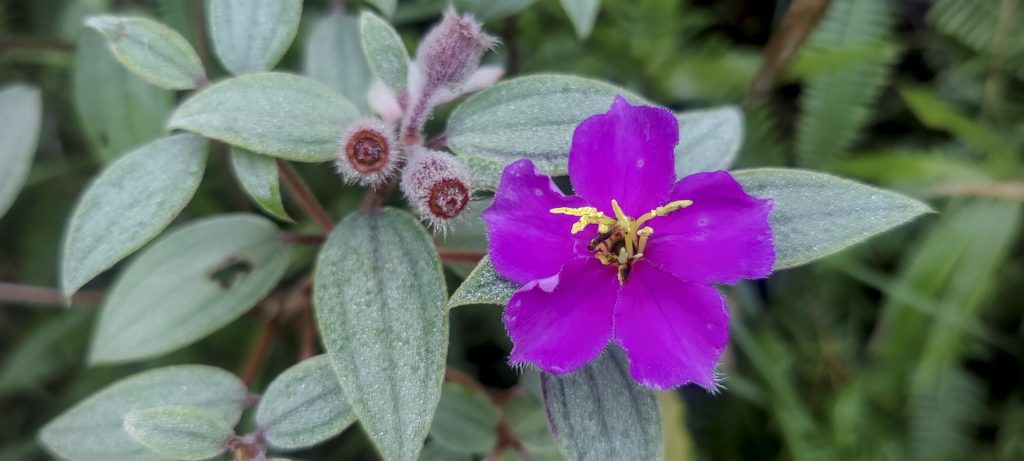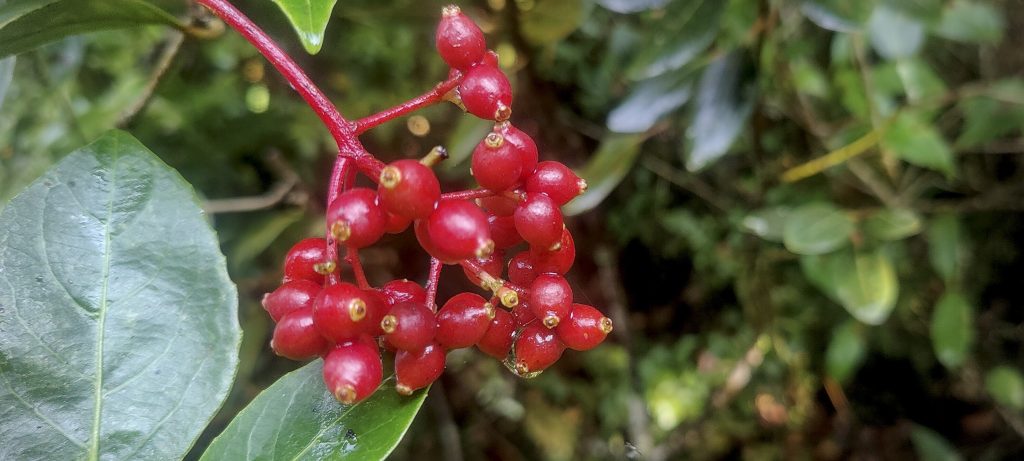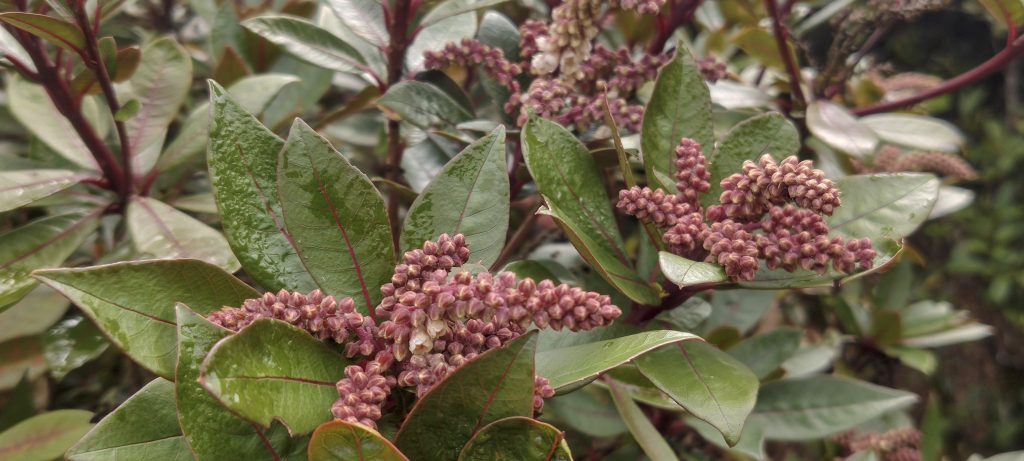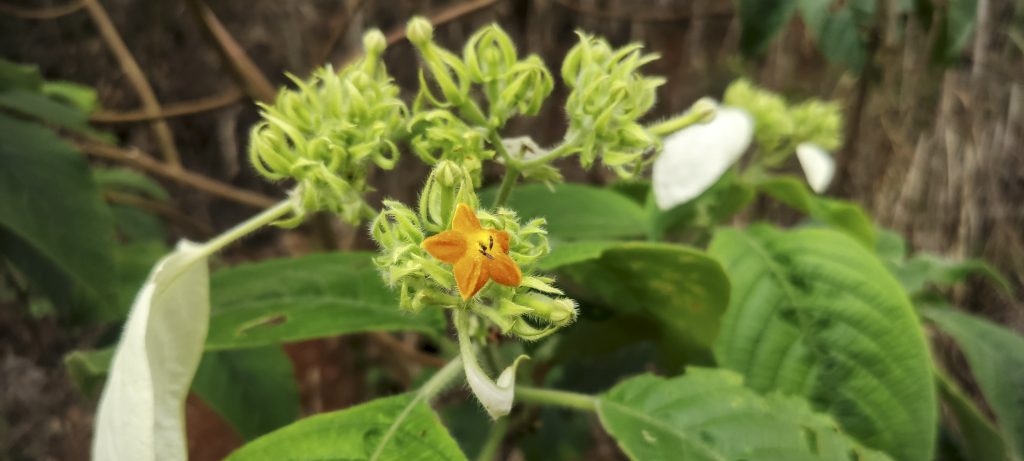 This climb is a quick win and we count five out of seven ultra peaks on this trip. The next planned summit is Luzon's highest point – Mount Pulag.