Merrick is far enough away from the other mountains to be the southernmost peak of Scotland's P600. It is the highest mountain in the Southern Uplands and southern Scotland, so I had enough arguments for visiting it.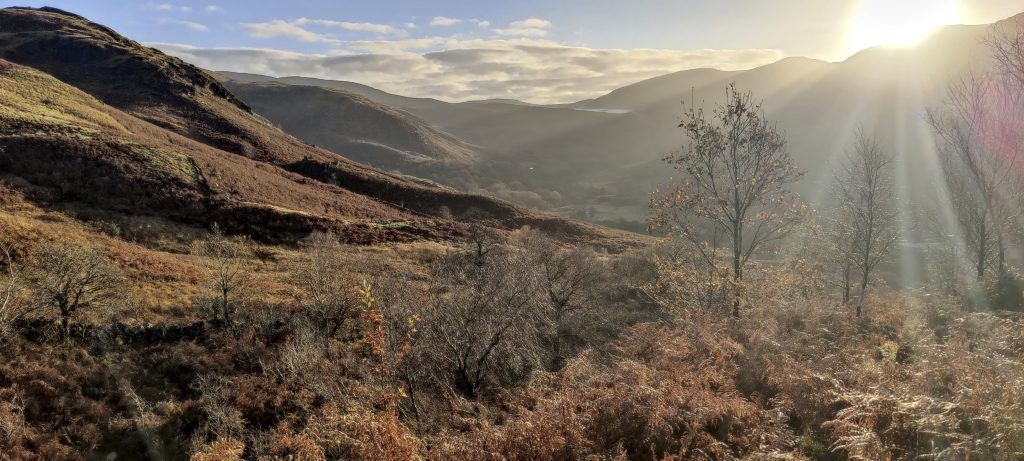 Several cars are already parked in the parking lot. We change our shoes, get dressed, and start climbing. The unpaved trail follows a stream and is a little muddy at times, but not too bad. The morning sun shades the surrounding slopes and mountains perfectly.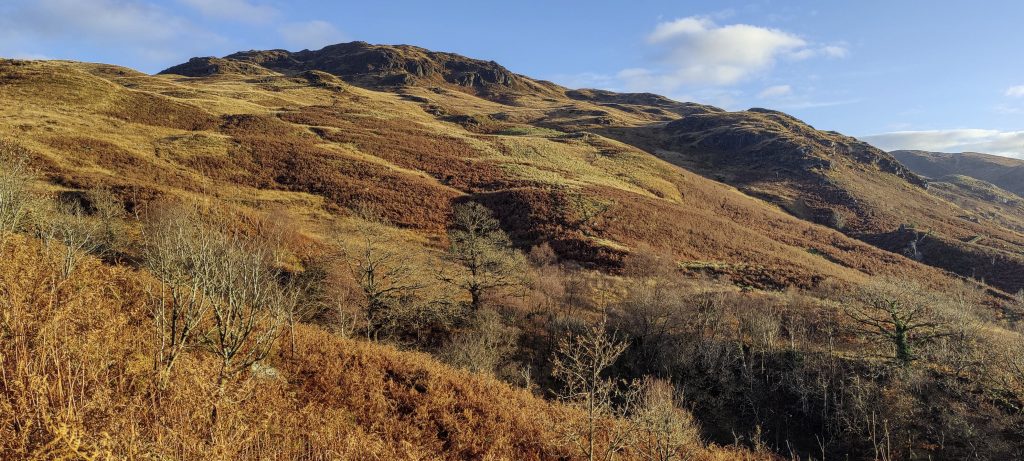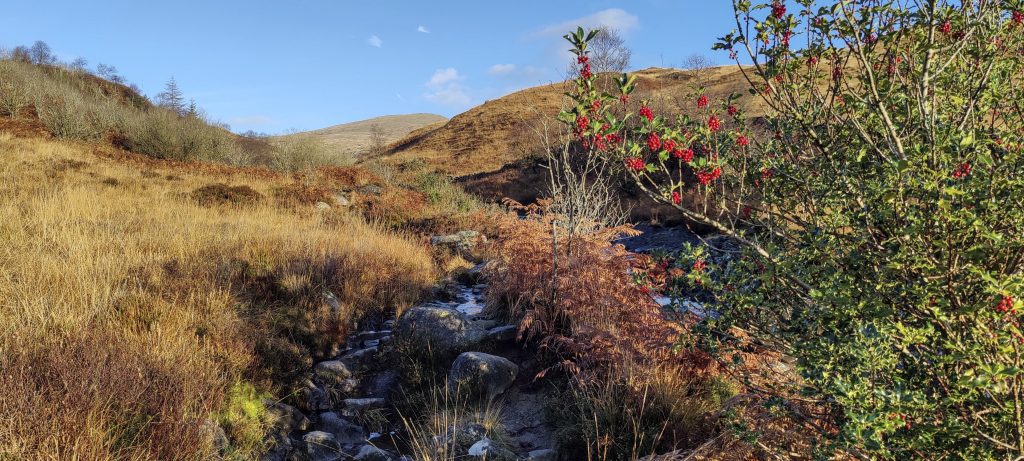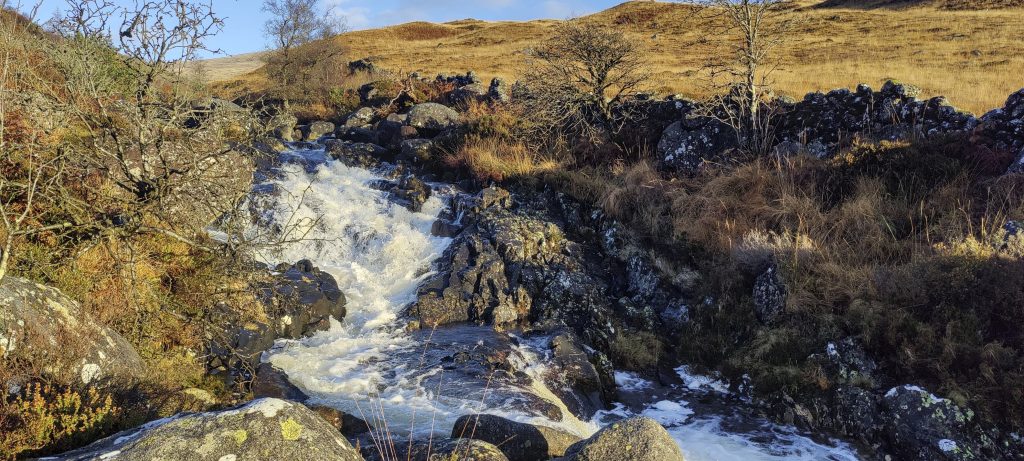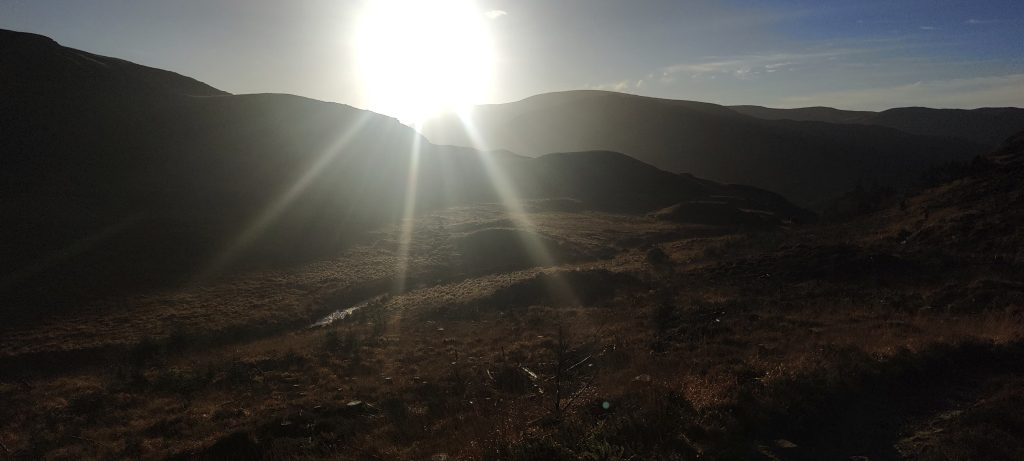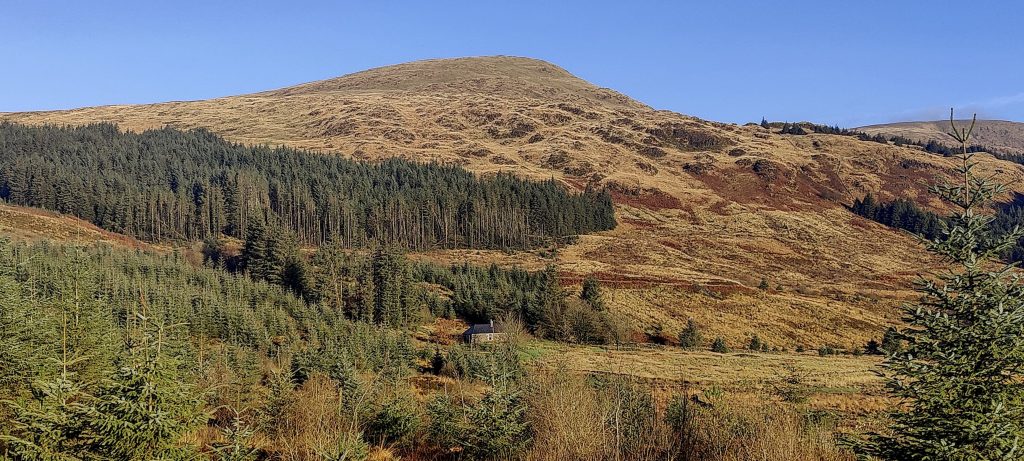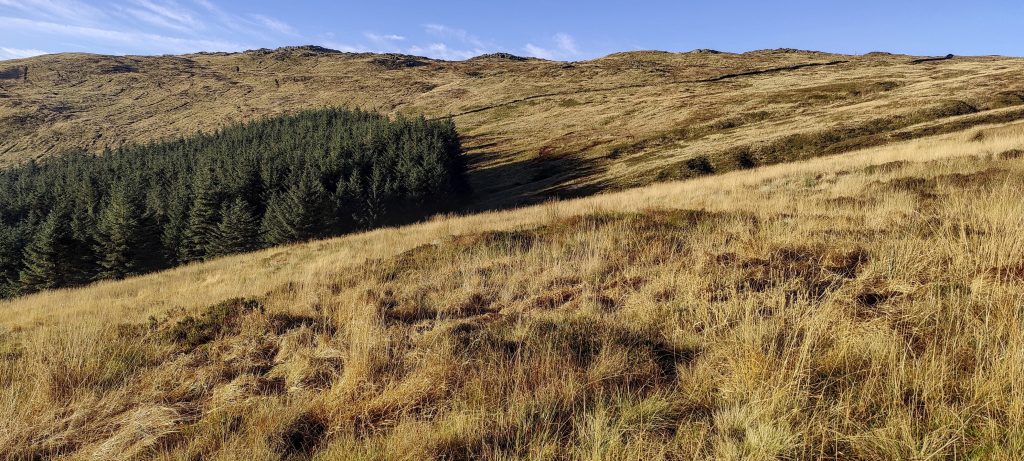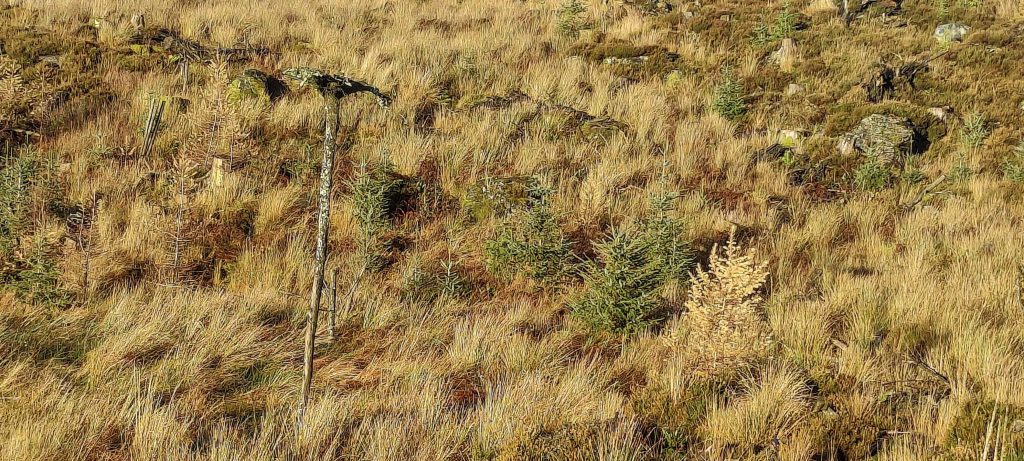 We cross the forest and climb up to the ridge. I make a small detour and visit the top of Bennan. Near the peak is a communications mast. I head back, heading straight for the summit of Bennyellary, where I meet Arūnas again.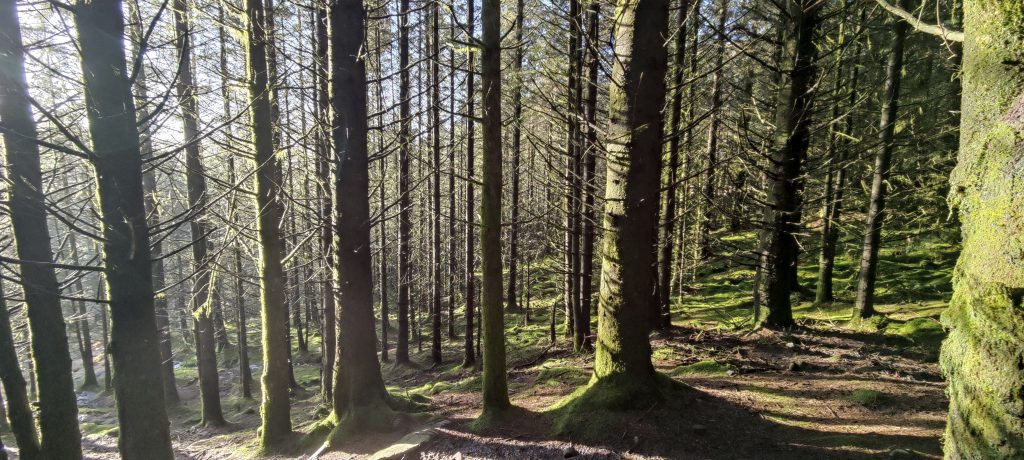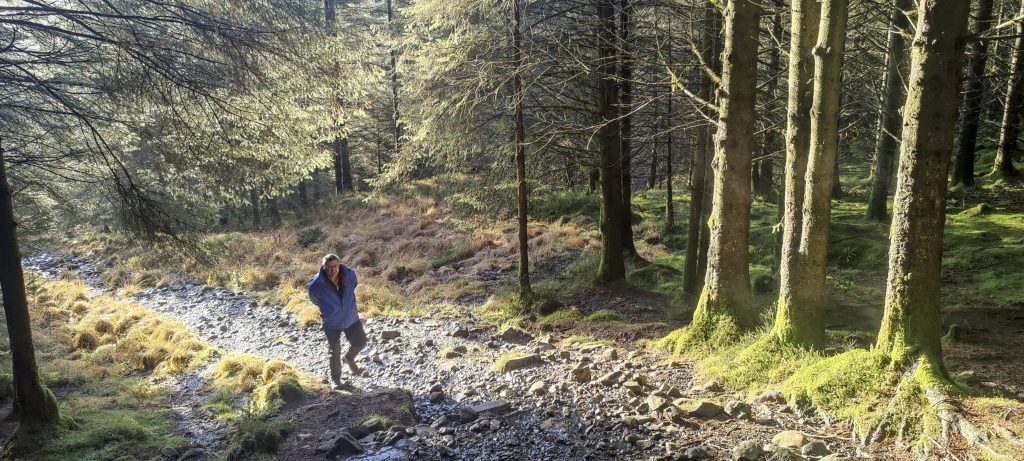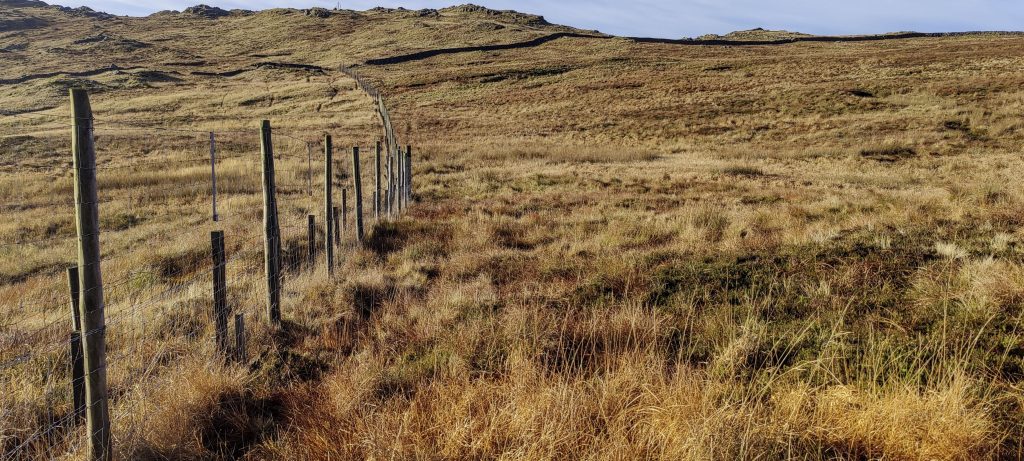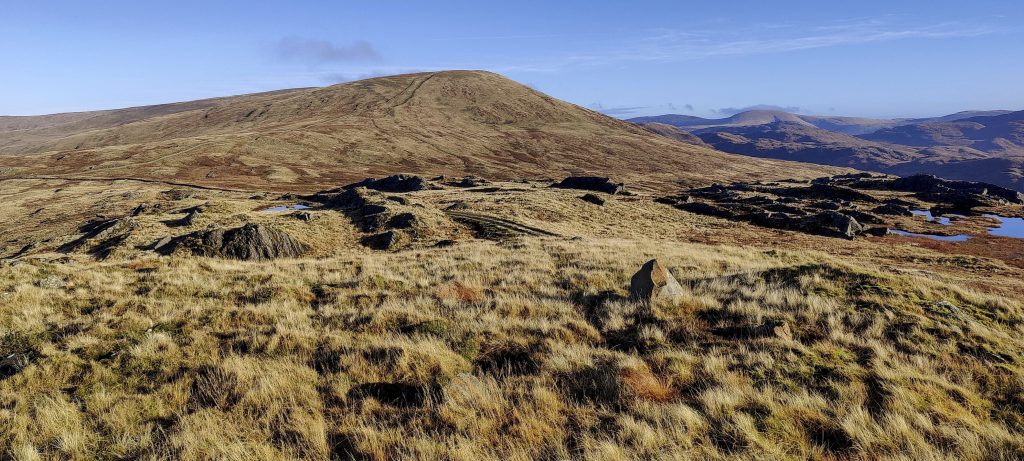 A small descent and we climb up again, and soon we find ourselves at the main summit of Merrick with the white-painted triangulation pillar. The clouds blow away, and you can see a little of the surrounding view, but it is short-lived.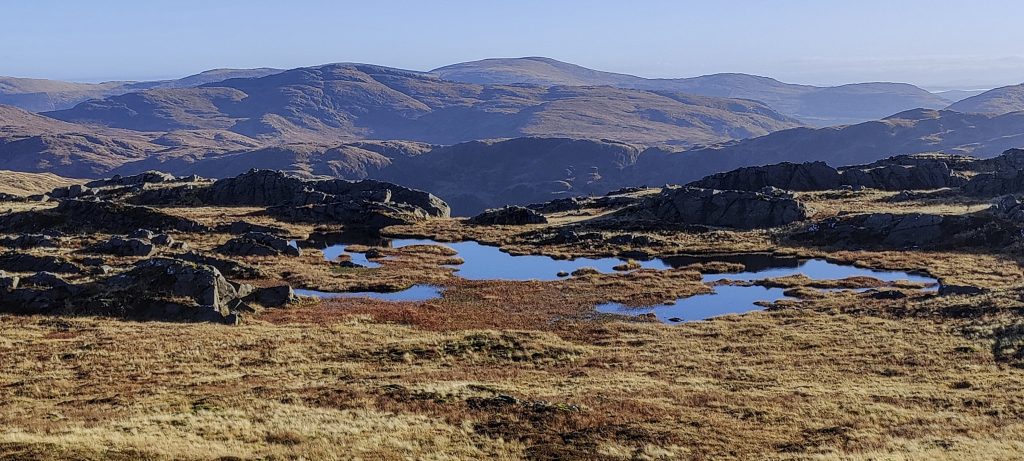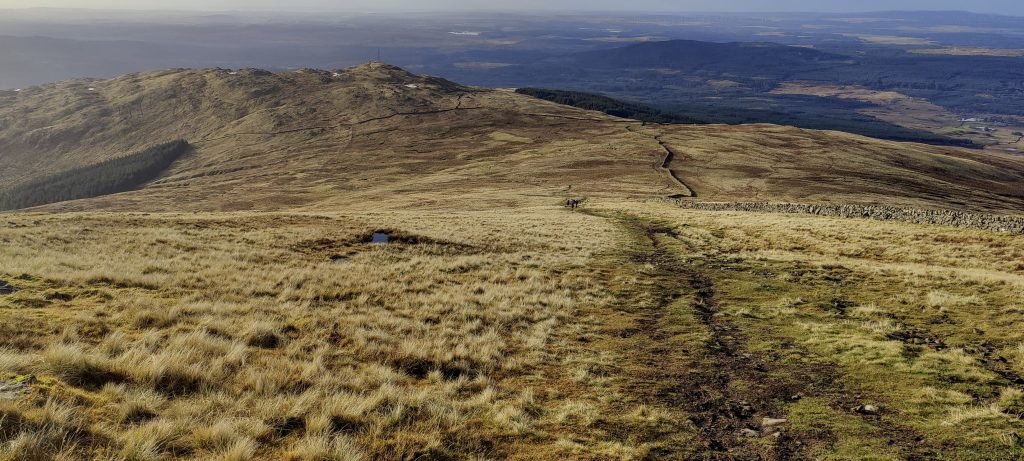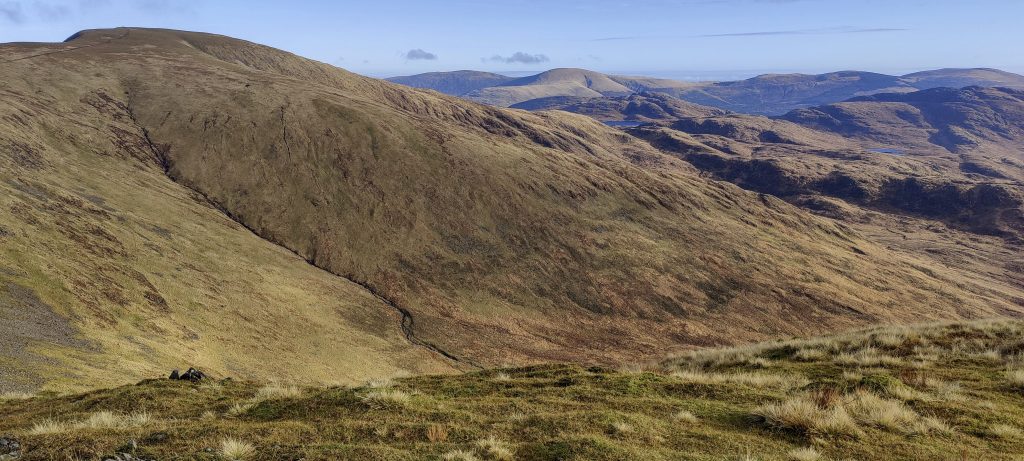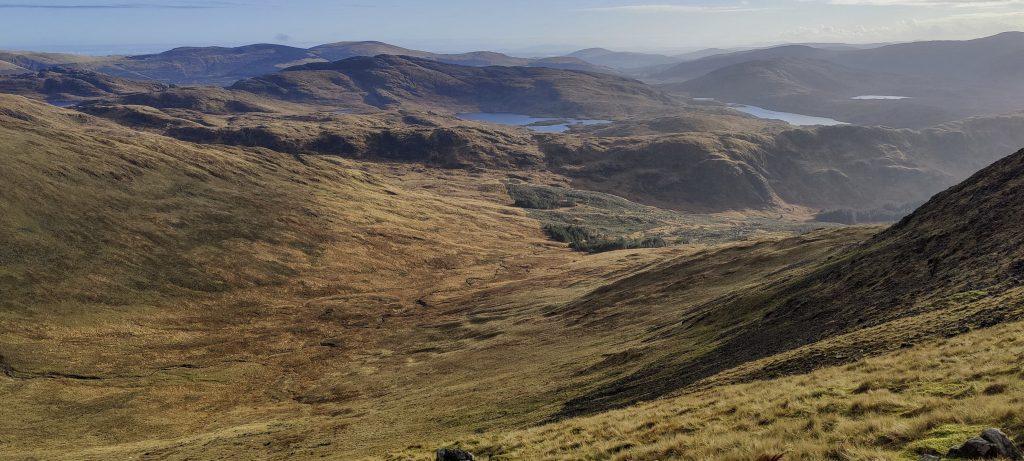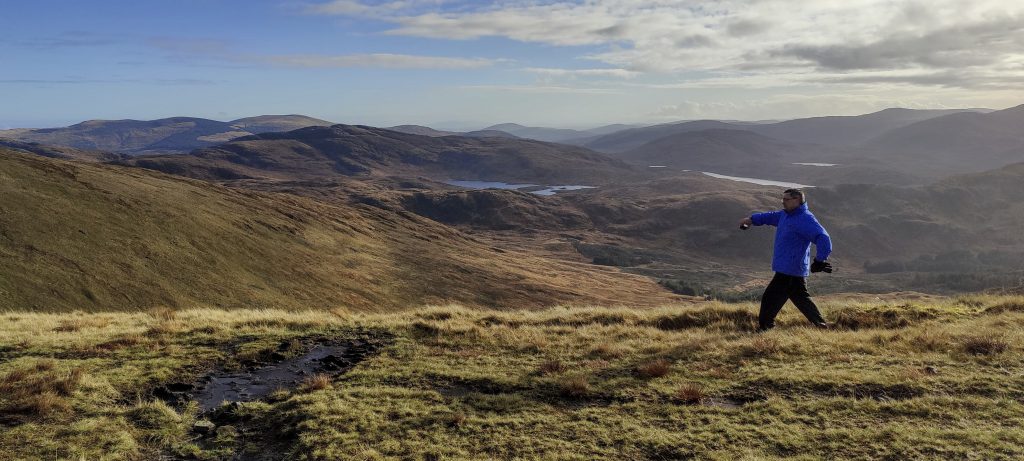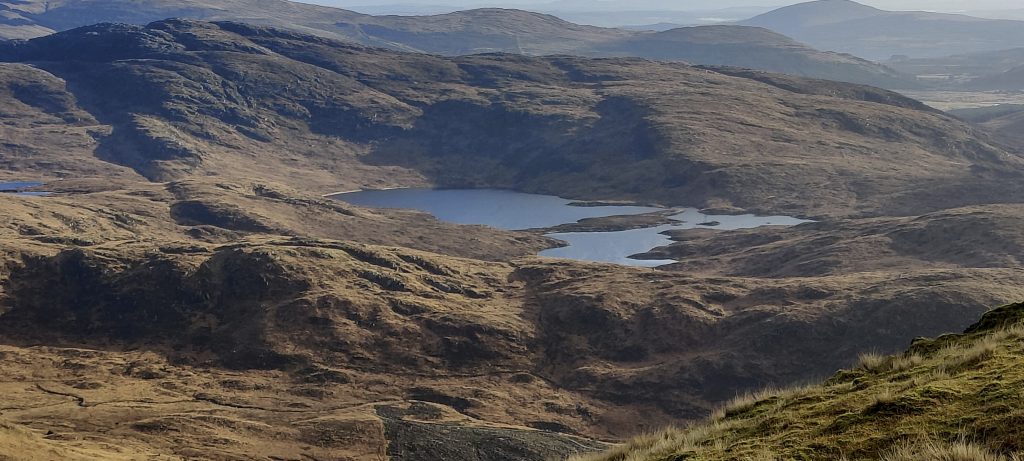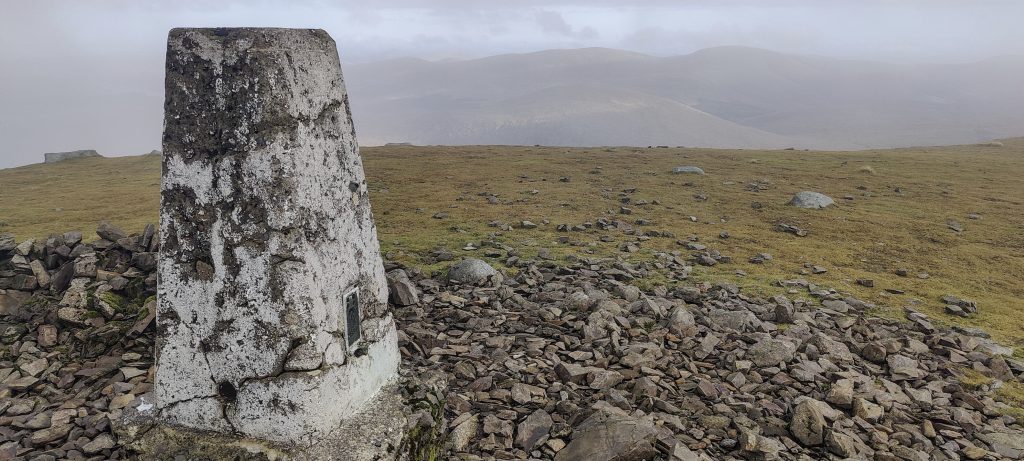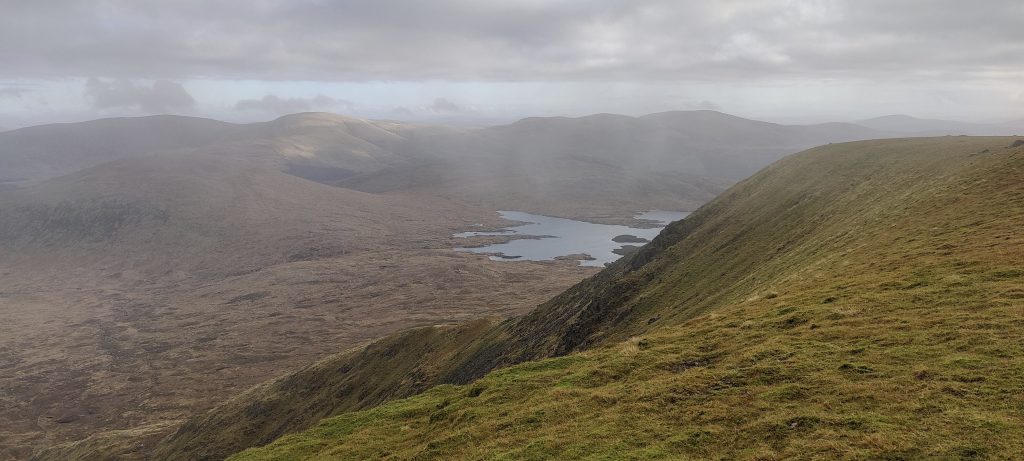 We decide to go back the other way, walk a loop, and descend the eastern slope of Merrick. Sometimes we follow a trail that is hard to see, and sometimes we lose it, but it is still a pleasant walk. We split close to the lake. I agree to meet Arnas in the saddle between Mullwharchar and Dungeon Hill, and I climb a hundred meters to the top of Mullwharchar. Twenty minutes later, we met again.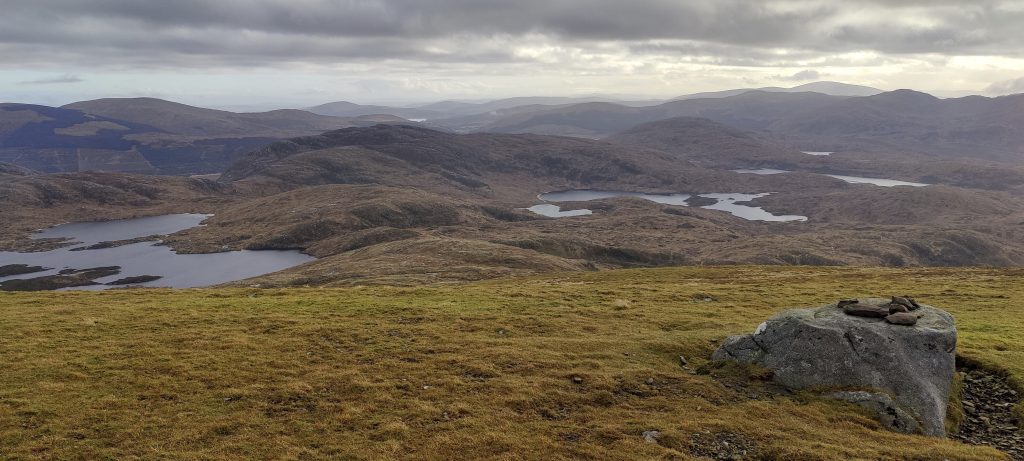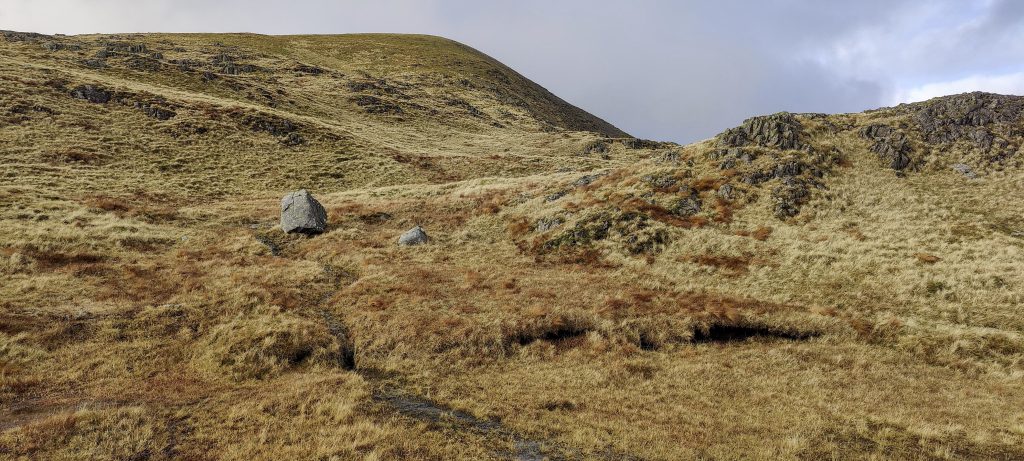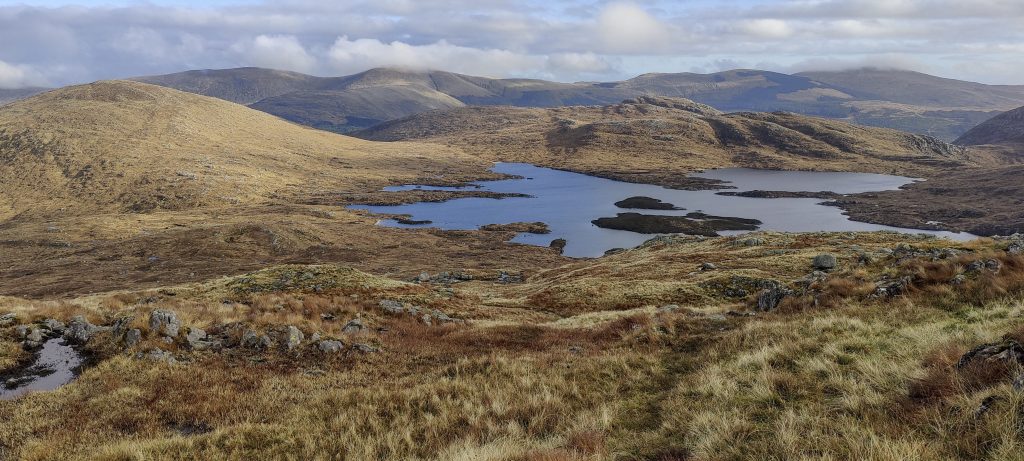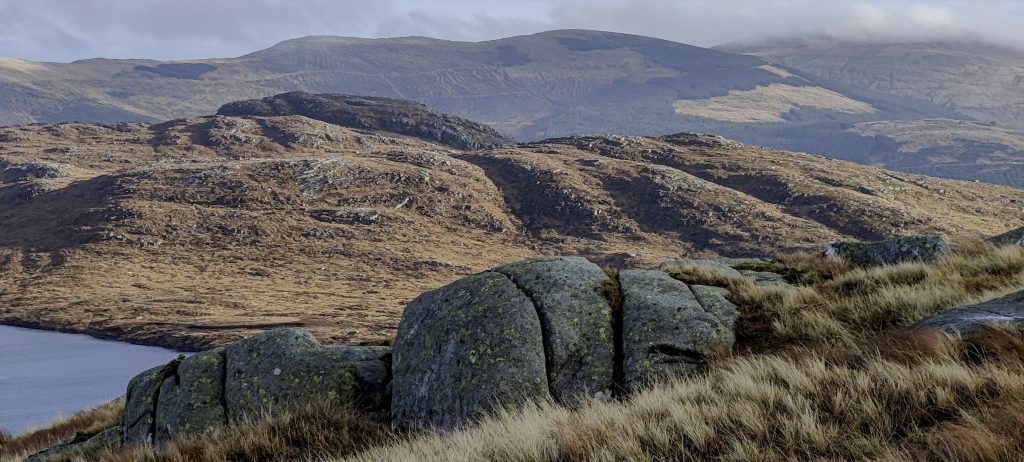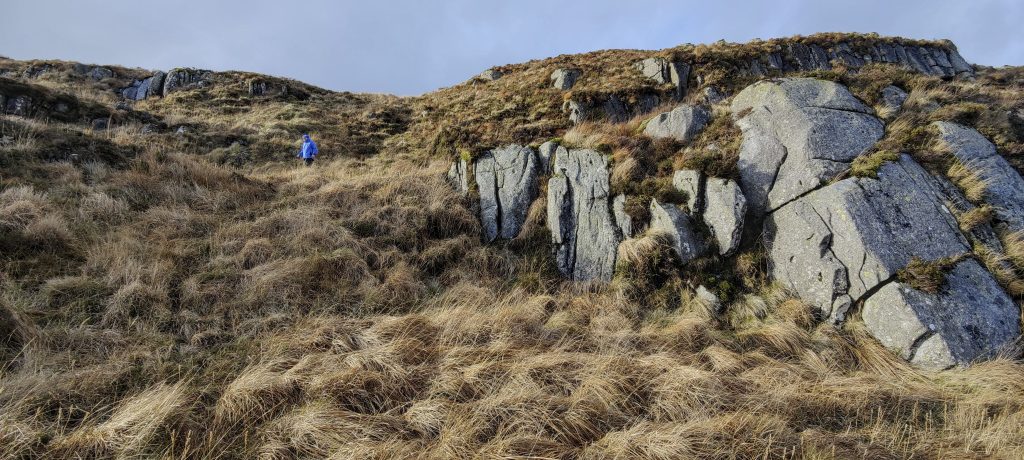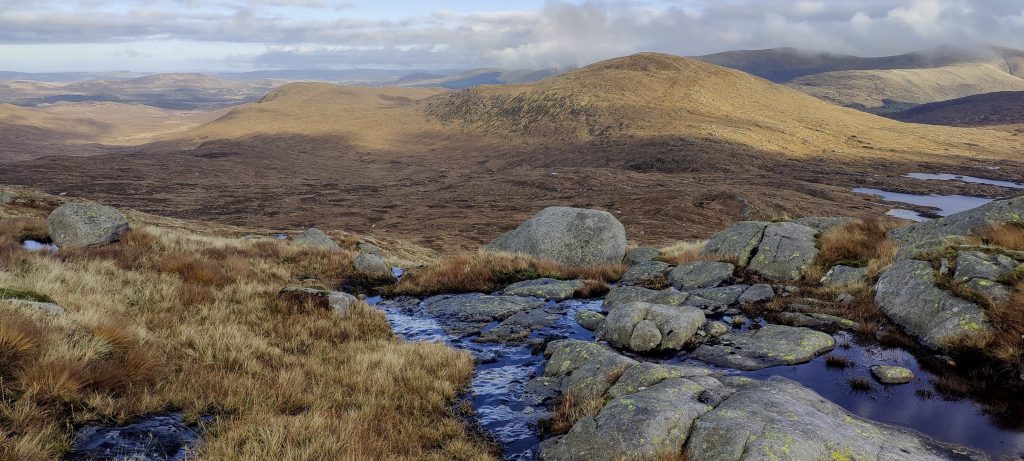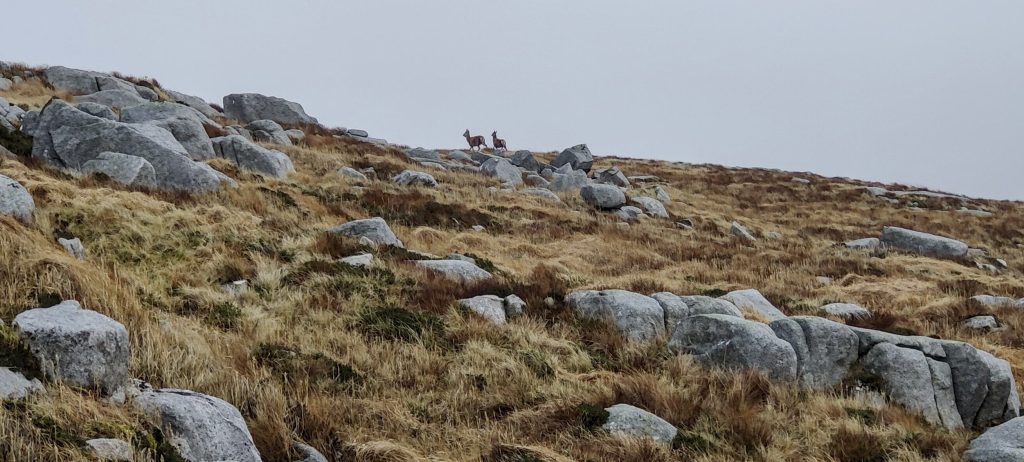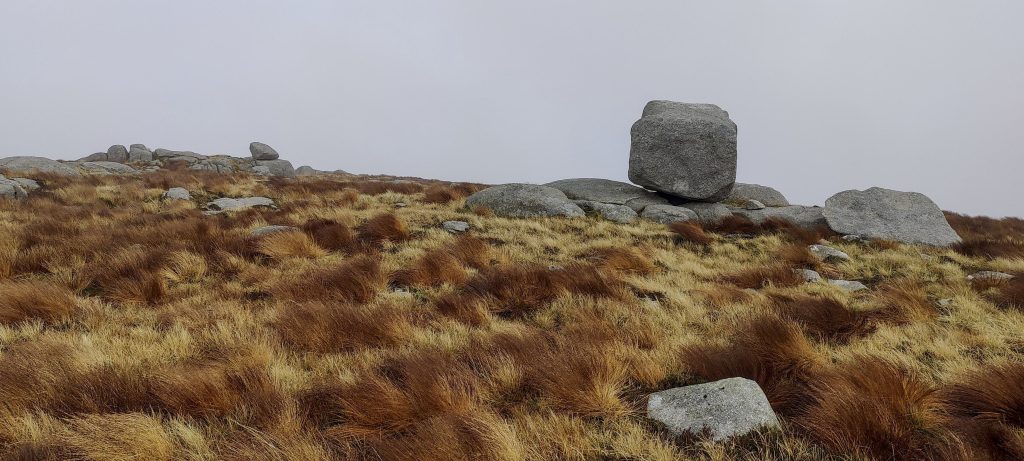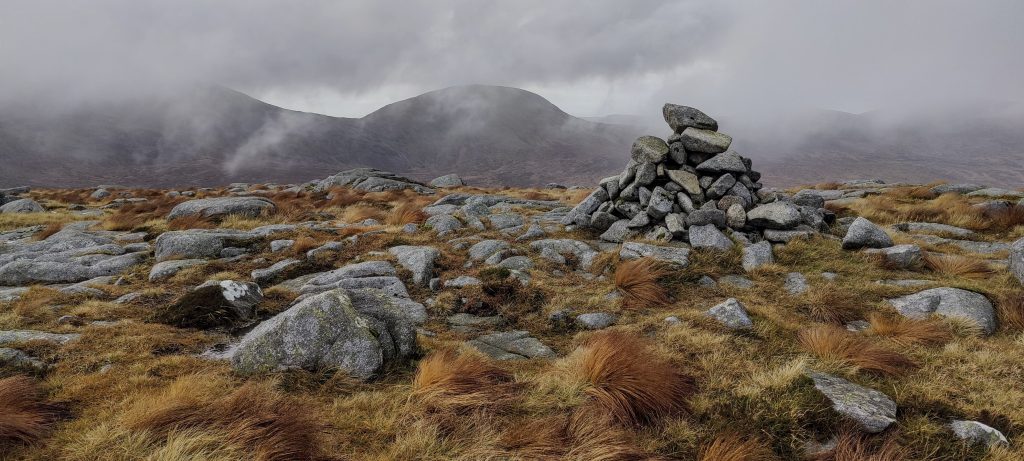 The day is drawing to a close, so Dungeon Hill and Craignaw are skipped. We traverse the slopes and head more or less in a straight line towards where we left the car. Of course, we have to take into account the landscape, the scree, the lakes, and at least one major stream between the lakes. We managed to cross it without getting wet, but if there had been a bit more water, we would have had to wade.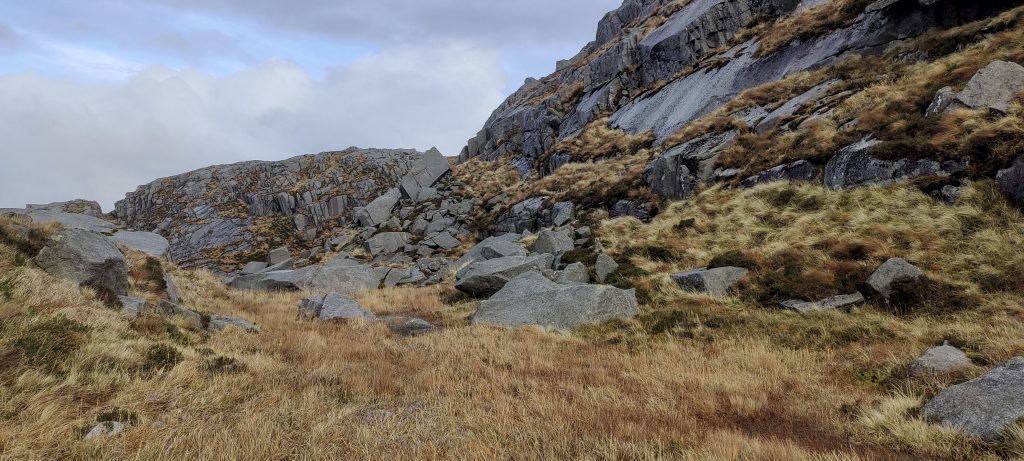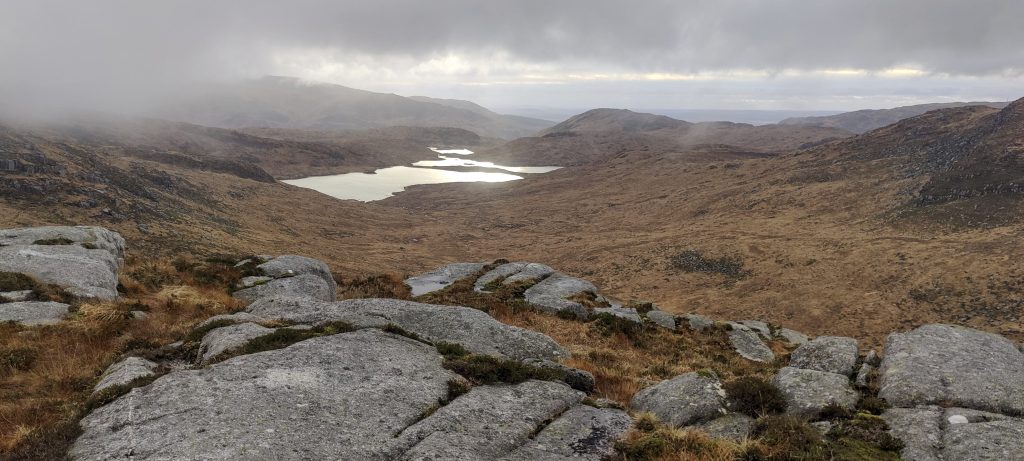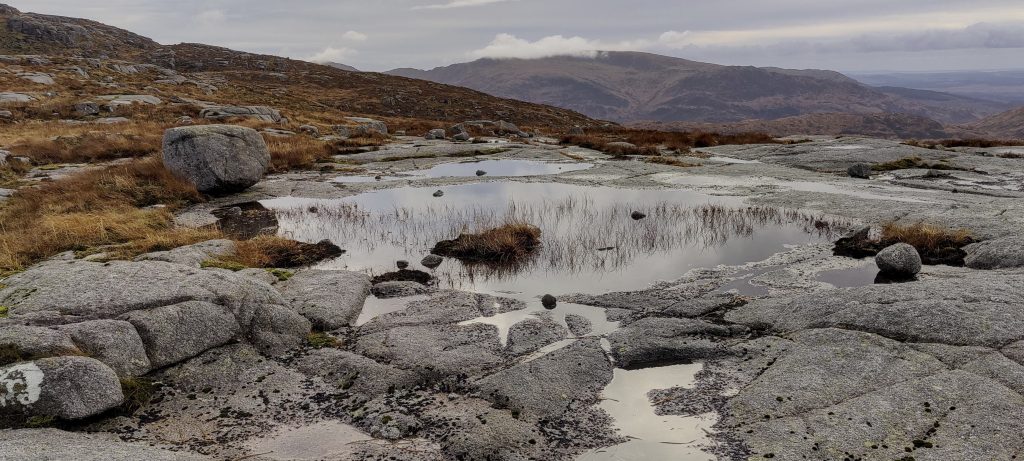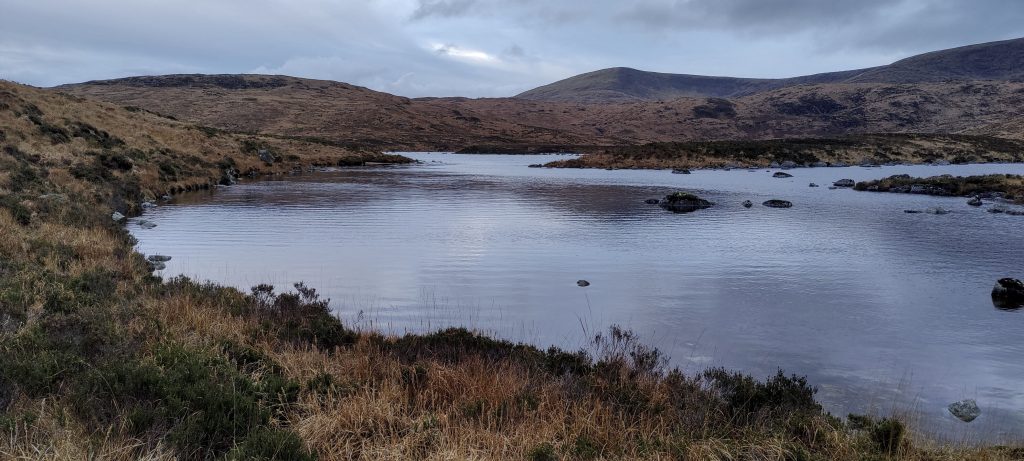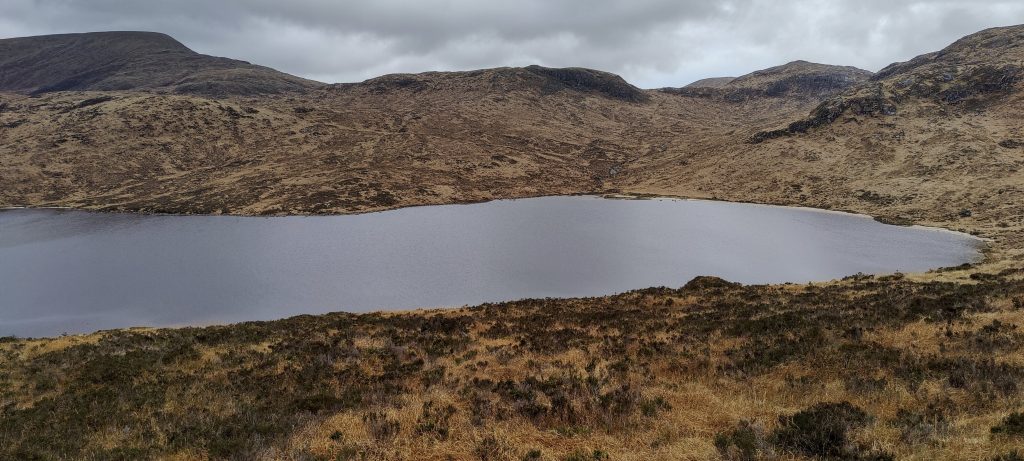 Because the sun sets early, we turn on our headlights and keep walking. From Loch Neldricken, there is a trail along a stream; it's wet and there's a lot of mud, but it's still easier to walk on the trail than without it. Our clothes and shoes are completely wet; our trousers are half black, but we had a great day and a cool walk. Back to Carlisle and a leisurely climb up Broad Law tomorrow.