We land in Lisbon, Portugal at 5am and our next flight is at 7pm, so we have plenty of time to bag the peaks around here. The only problem is that many of them have already been climbed by Rob, me or both of us. However, we found one regional highpoint that neither of us had climbed before, so we hired a car and set off for Aire. Based on previous reports we were prepared to walk a few miles, but to our surprise we found that there was a road all the way to the top. That was good; it saved us an hour or two. And soon we were on our way to the next peak, Alvaiázere; on the way we spotted Ourém, another hill with a castle on top.
After a nice walk around the medieval castle and good views of the surrounding villages, we continued on to Alvaiázere and later to Povoínha with the slightly lower peaks of the Mata de Álvaro. After these short stops, we still had time to visit Zibreiro. Finally, to end a good day, we drove through wind farms to two peaks of similar height, Besteiros and Cabeço Raínha. Interesting sight of the wave interference I had on the flight from London to Vilnius.
The micro-trip passed quickly and we rushed back to the airport for our flight back to London. Rob is almost home, but I still have to go to Vilnius the next day. We had a very nice day and managed to bag at least a few smaller prominence peaks, which made for some good time between flights. My next trip to West Africa is coming up and the thought of it makes me happy.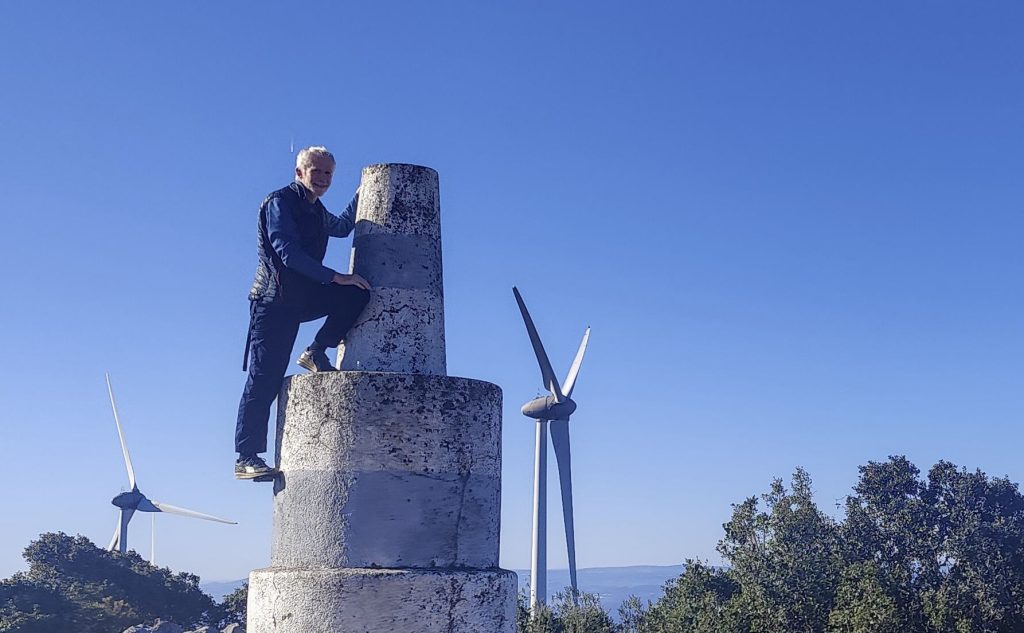 ranges

altitude

prominence

isolation

distance

elevation gain

time

Cabeço Raínha
Portugal-Galicia

1084 m

448 m

- km

0.1 km

1 m

0h15

Zibreiro
Portugal-Galicia

1097 m

427 m

- km

0.1 km

1 m

0h07

Povoínha
Portugal-Galicia

970 m

350 m

- km

1.3 km

1 m

0h13

Alvaiázere
Portugal-Galicia

618 m

363 m

- km

0.1 km

0 m

0h07

Ourém
Portugal-Galicia

330 m

100 m

- km

0.4 km

16 m

0h14

Aire
Portugal-Galicia

678 m

431 m

54.60 km

0.5 km

2 m

0h15

2.5km hiked and 21m elevation gained in 1h11