I leave the hotel well before dawn. Surprisingly good roads, and I'm moving relatively fast. But still, it takes almost 3 hours to get to the trailhead. A short stop at the lake, nice views, and a calm morning.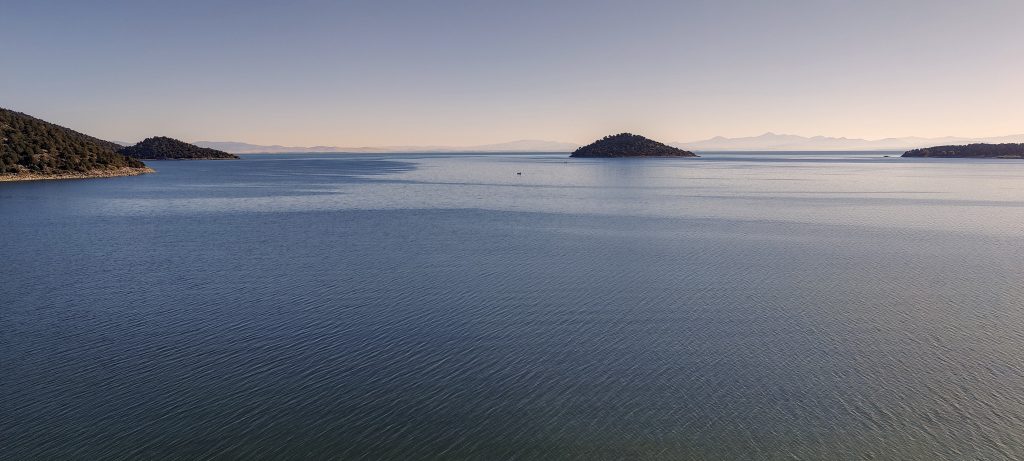 Yenişarbademli, the last bigger town on my way. It is only a few kilometers away from the trailhead, and I'm ready to start climbing. However, the road just ends soon, and I run into the wall of a new dam being built. I drive back half a kilometer, trying to follow the gravel road. Lucky moment: I'm back on the road.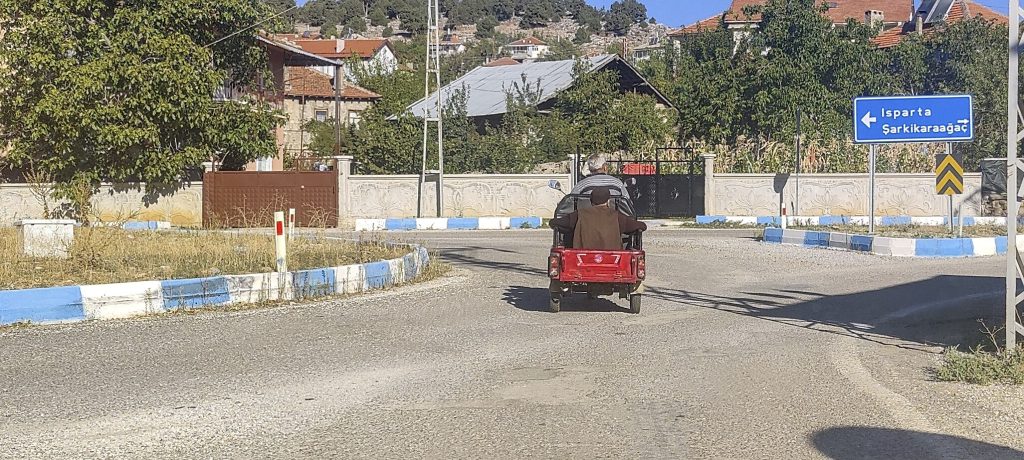 When I reach the park 'entrance', I run into a new obstacle. The road is blocked with signs saying it is under repair. I will have to walk 2.5 kilometers one way, adding an hour round trip. On the other side of a fenced field, I see another road and try to follow it. Bingo, around the corner, I rejoin my planned road. Technically speaking, I have not broken any rule.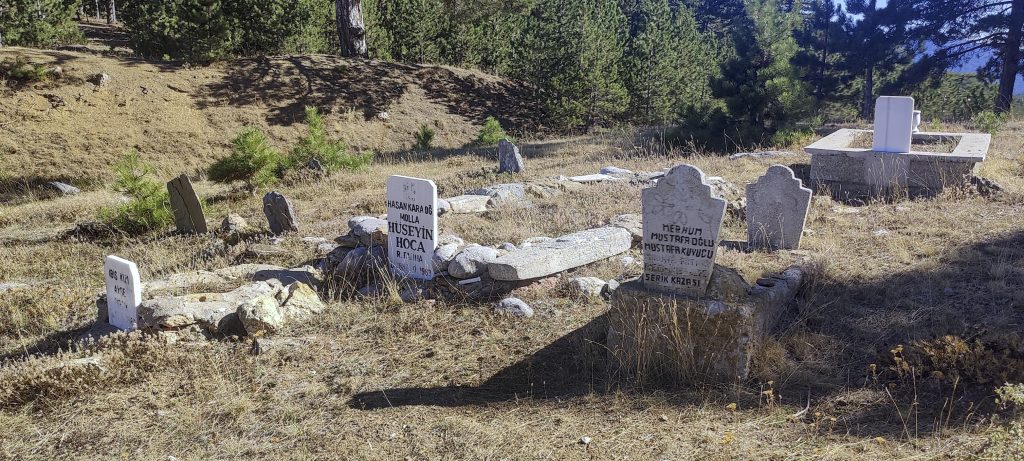 I leave the car at the road junction, 37.69884, 31.29545. I move through the meadows and then through the forest towards the mountain.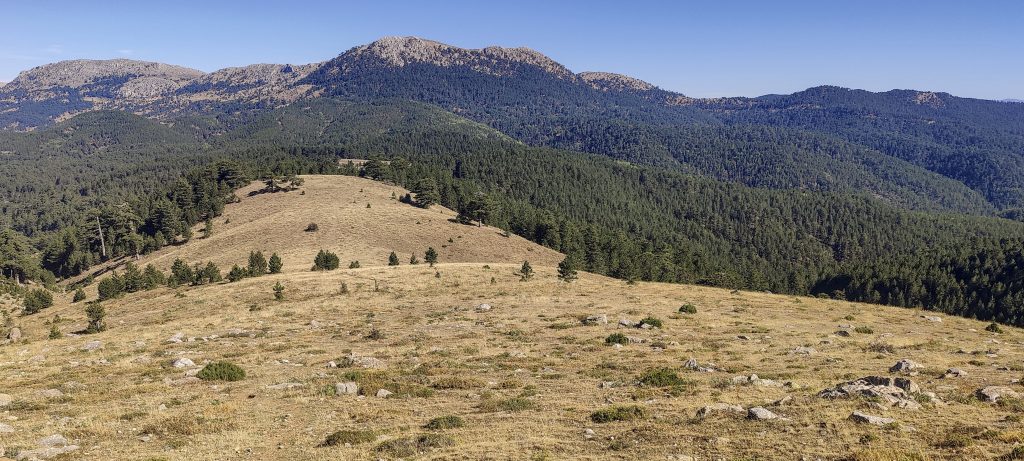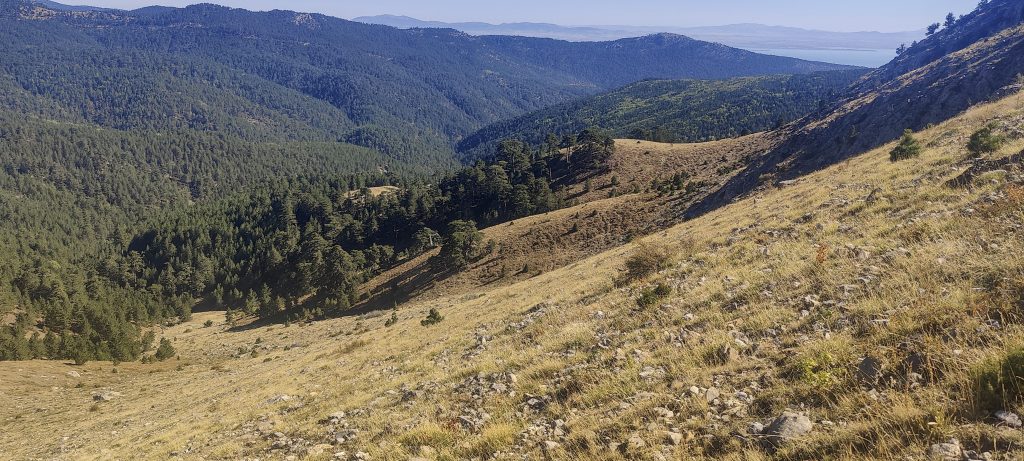 The first steeper slope is reached, the path forks, and I choose the more visible left one.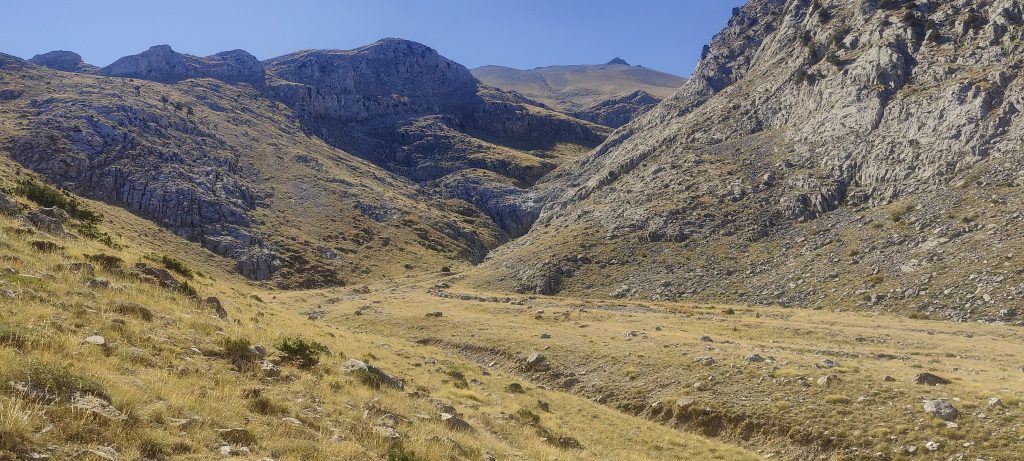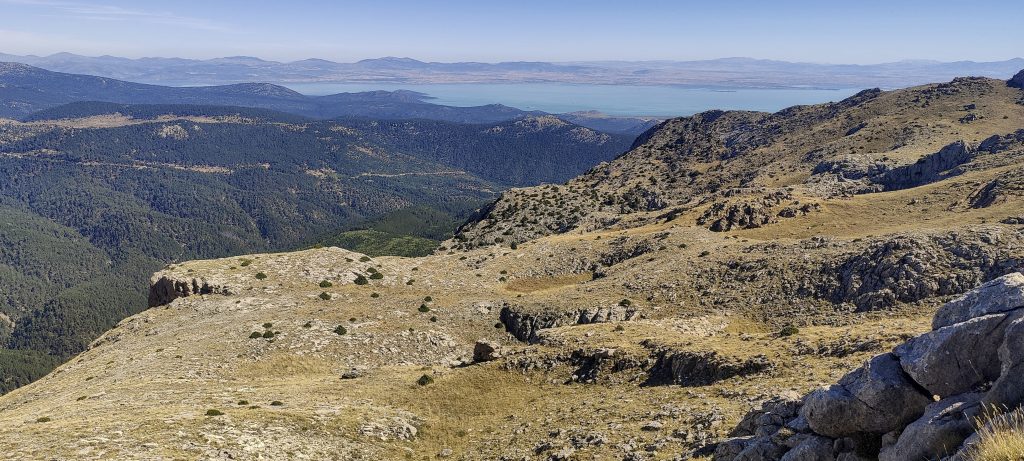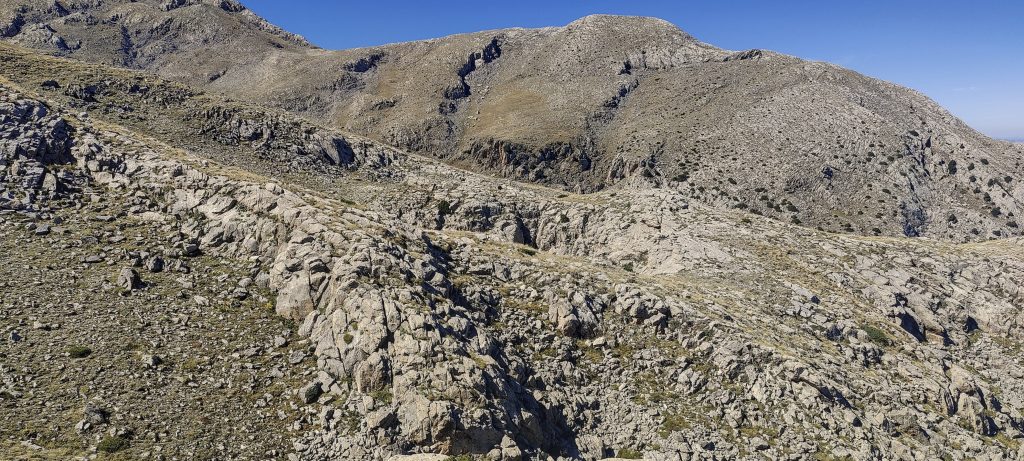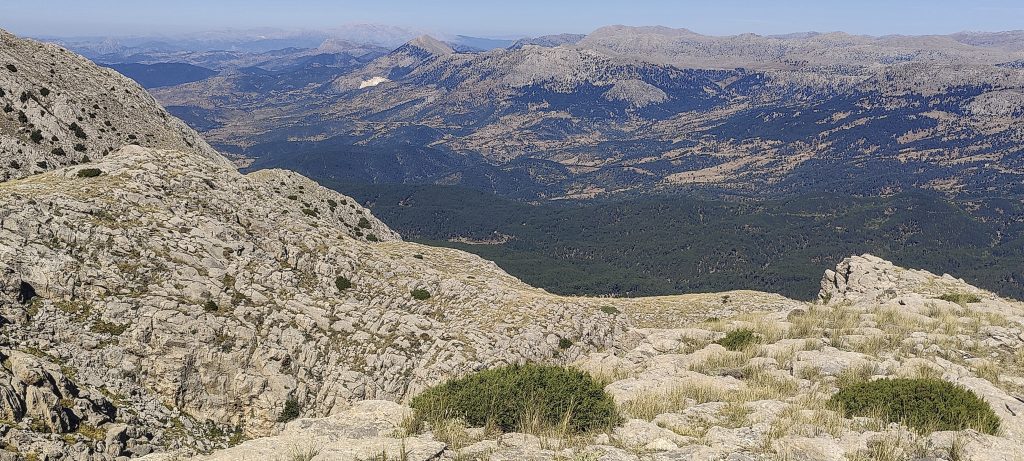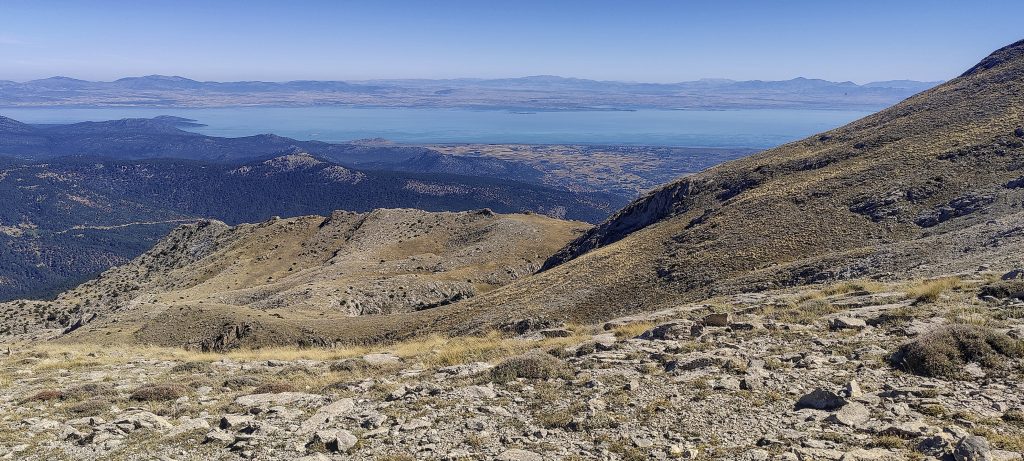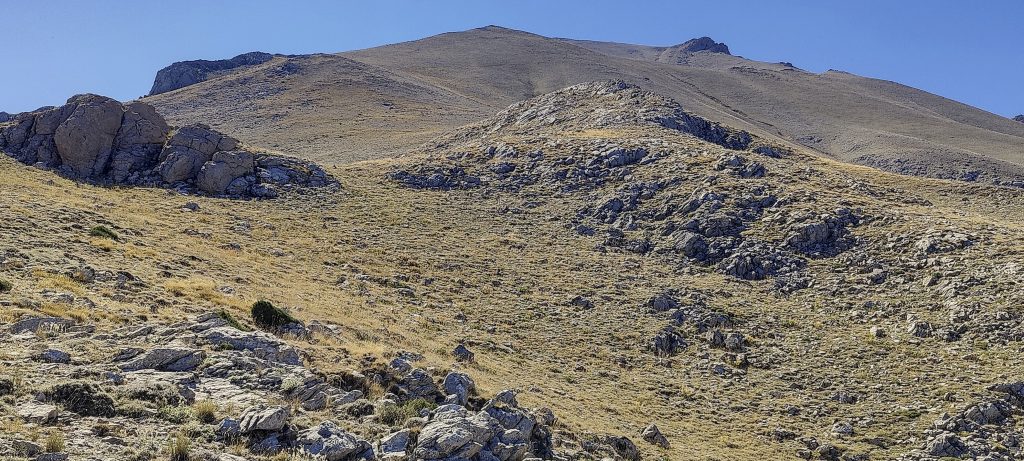 Soon I meet an elderly Mohammed. We get acquainted. I point with my hand to the car in the distance and to the summit on the opposite side. With a nod of his head, he assures me that I'm on the right track. We can't exchange any more information by gestures, so we go our ways.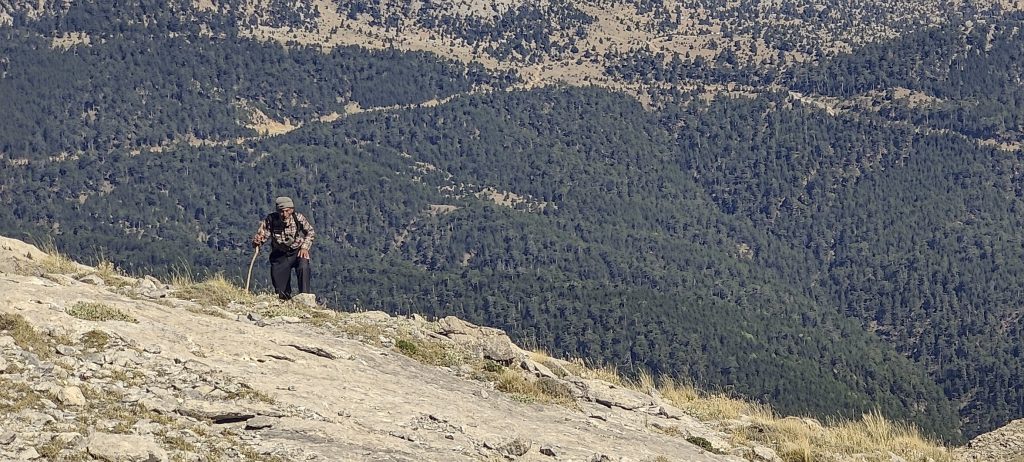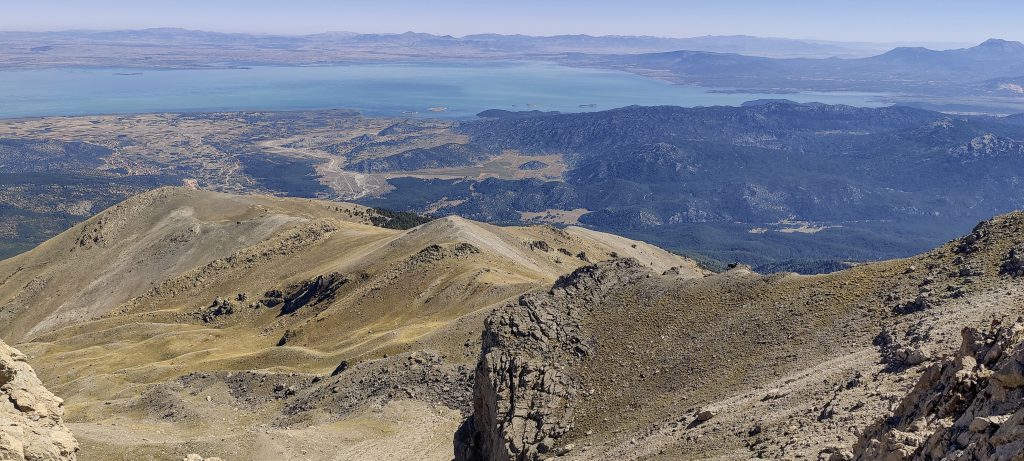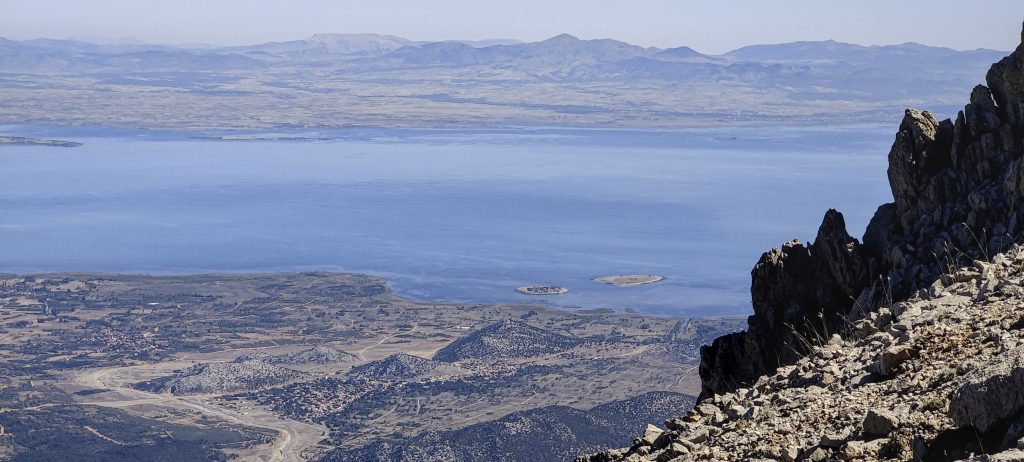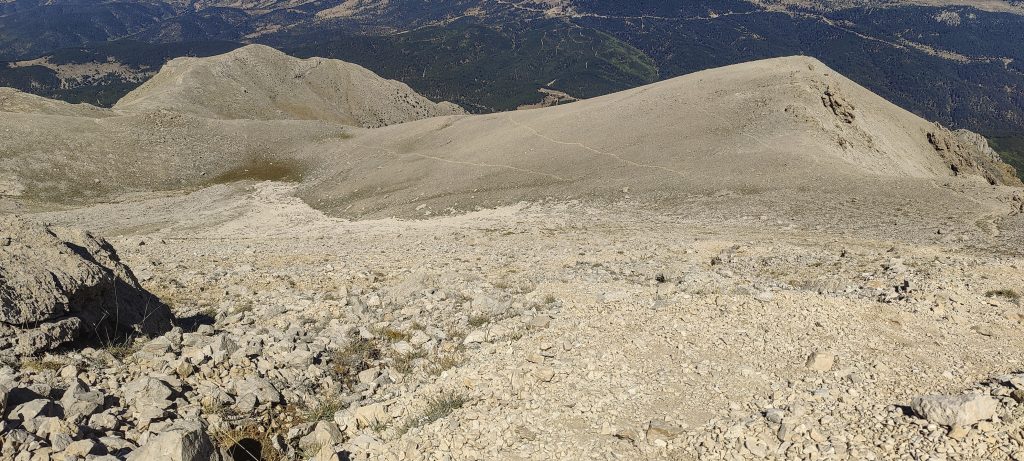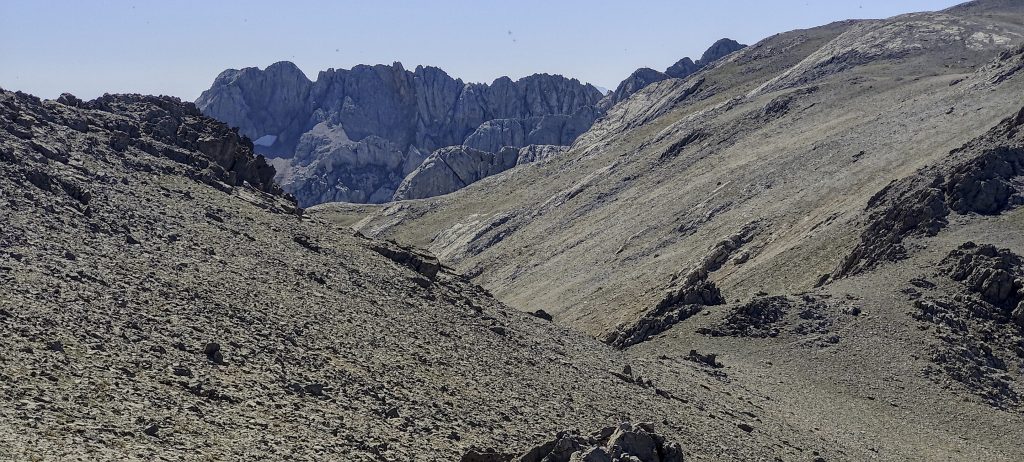 The path climbs up a steep slope, then cuts diagonally across a rocky escarpment. A few more meters and I'm at the top. The flag is at the top, and the scenery is magnificent, including blue Lake Beyşehir.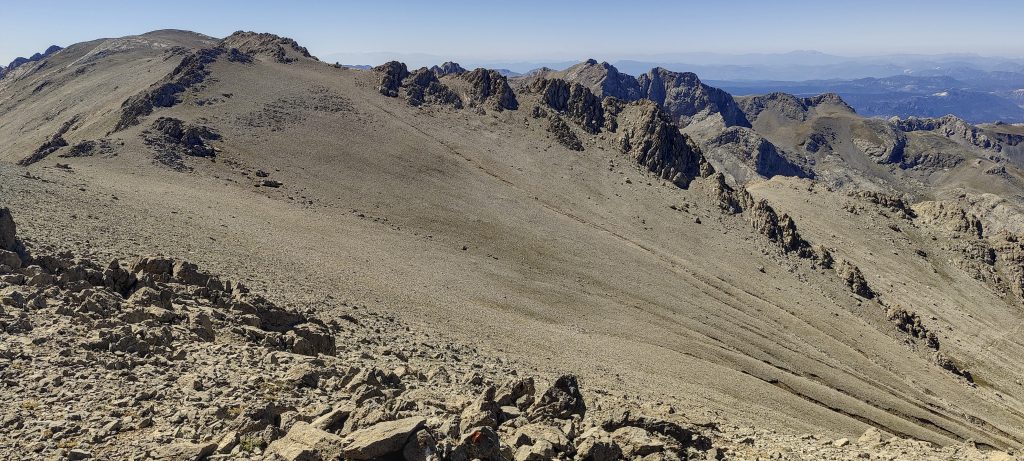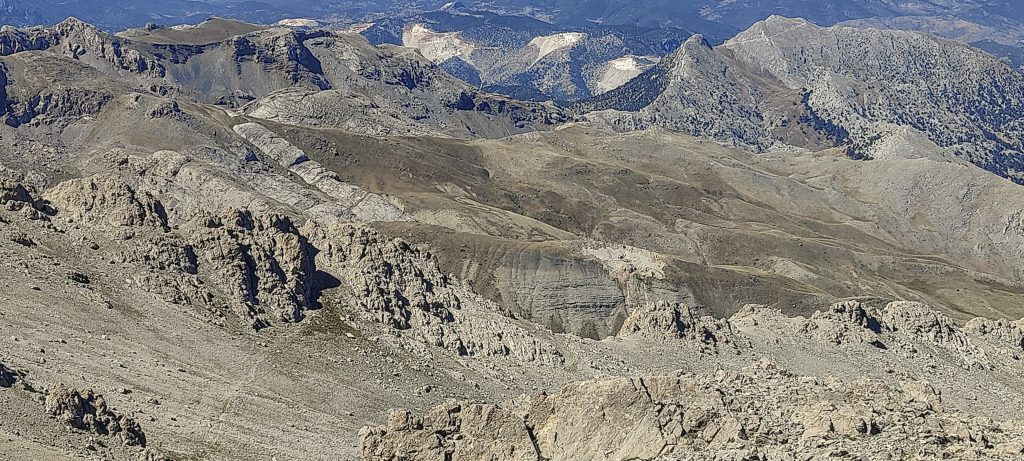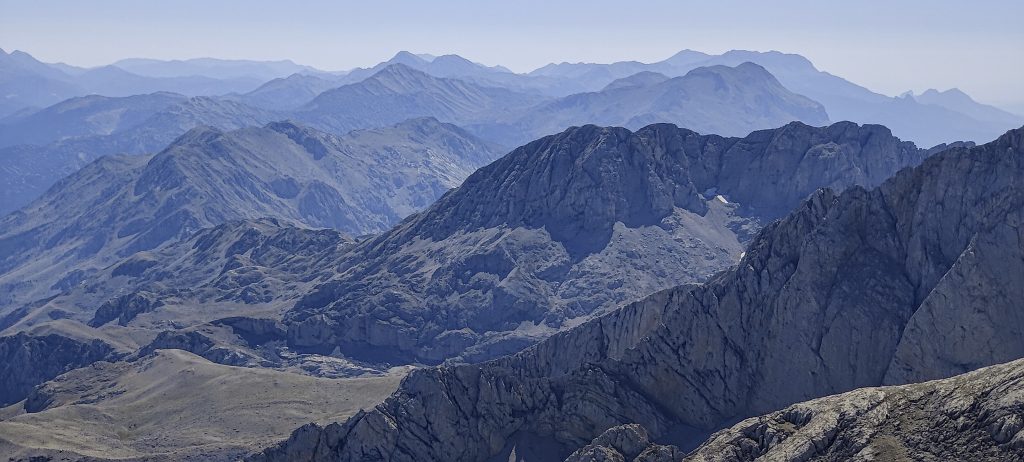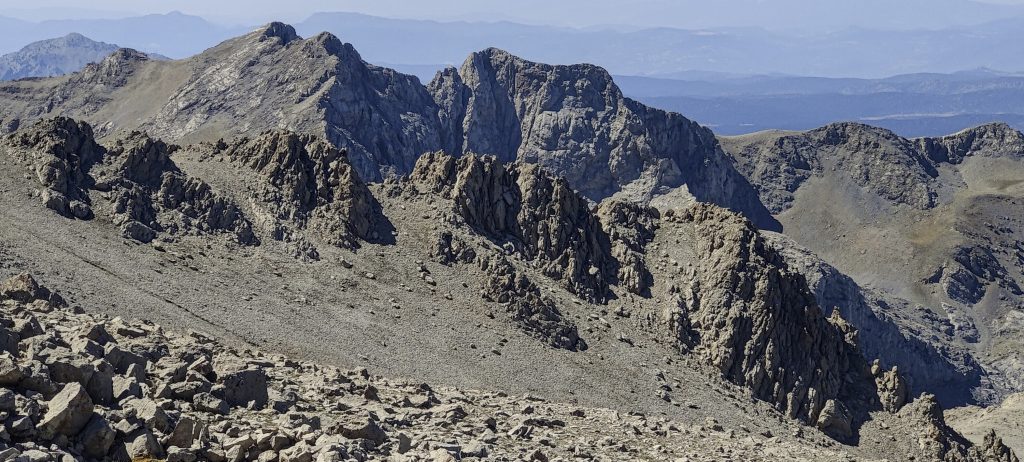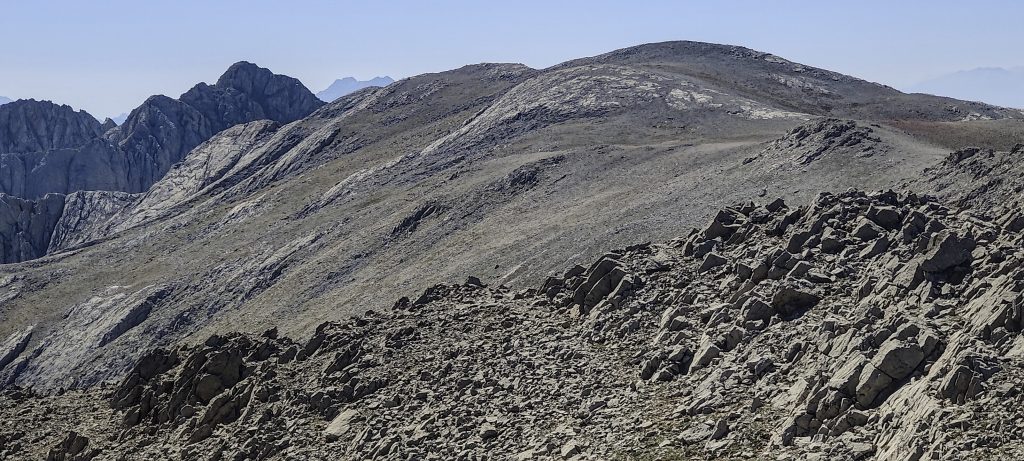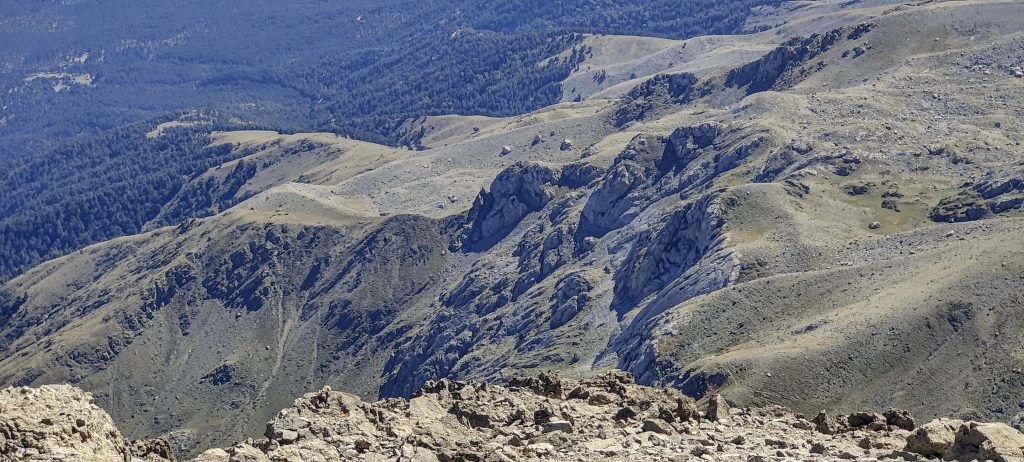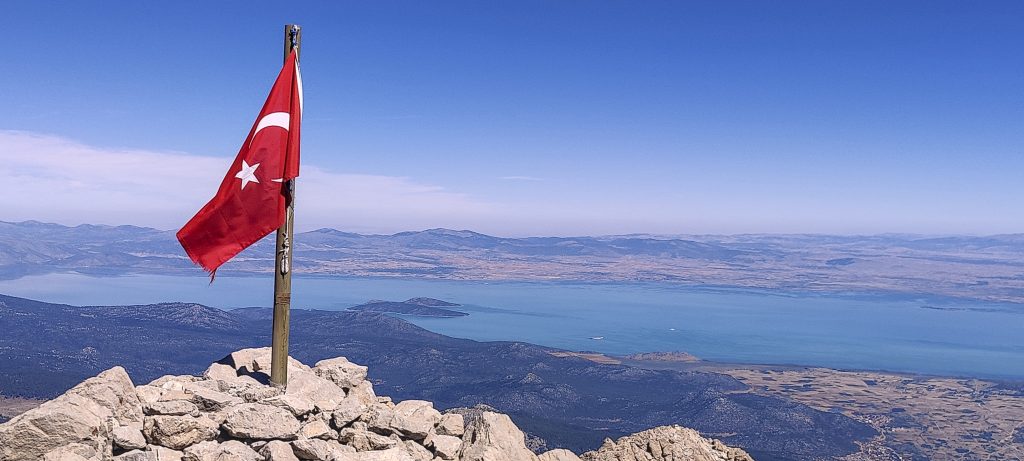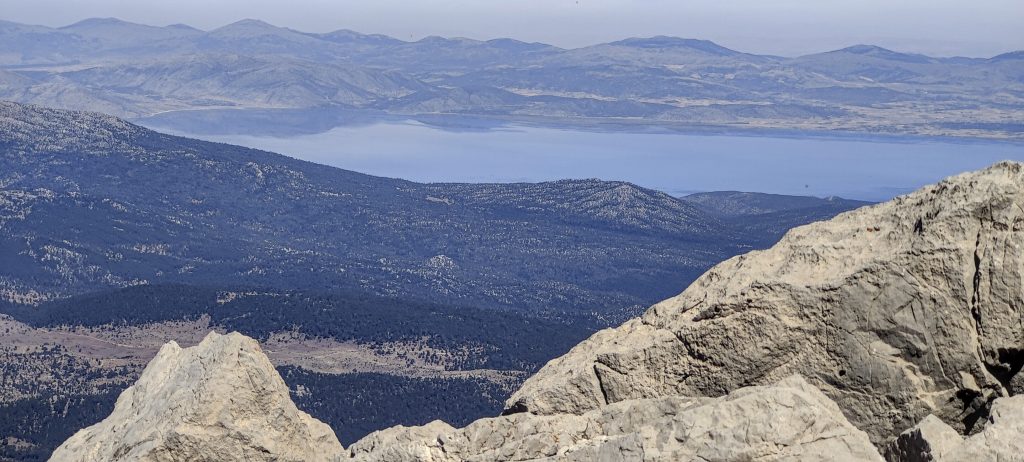 Soon, I find myself walking back on the same road. An hour and a half passes very quickly, and I do not even notice how I get to the car. An easy hike, a beautiful day, and another Turkish ultra peak