From the top of Uiluk Tepe, I descend at noon, leaving enough time for another peak today. I roll on small roads for almost three hours, although the straight line is only 35.5 kilometers.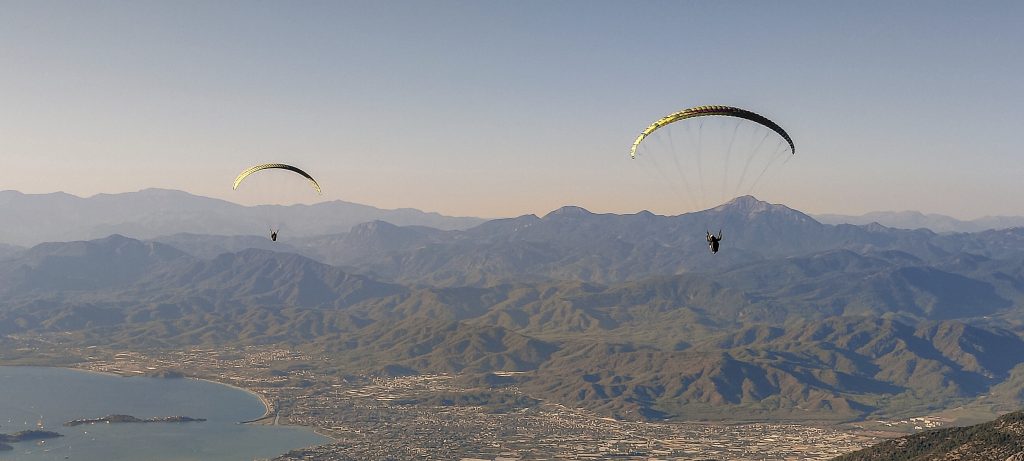 When approaching the bottom of the mountain, the navigator offers to drive along a gravel road (from SE). The road is not bad, just very dusty. Later, I will realize that I have saved a few euros. The official road is tolled. A few kilometers before the top, the gravel road joins the main paved road.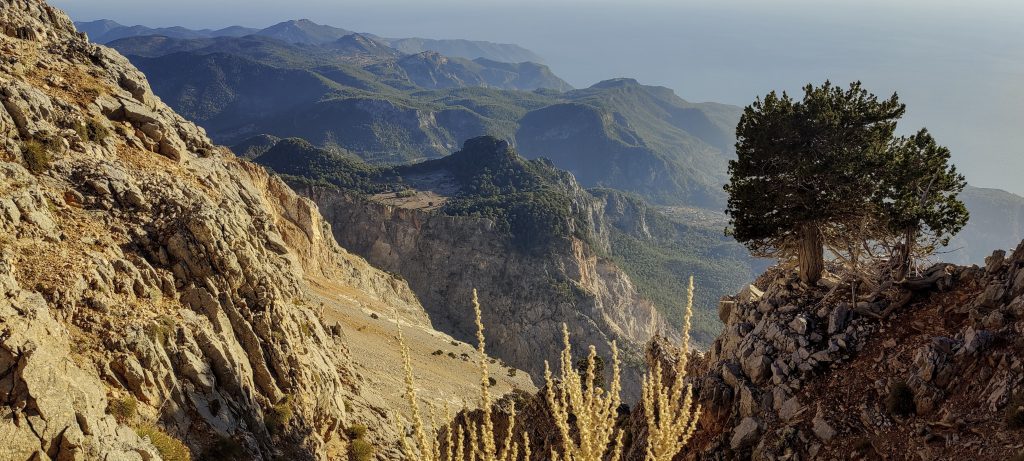 When I get upstairs, I pass the barrier, behind which I am greeted by a girl who explains that I have to leave the car in front of the barrier. The parking lot has a lot of space, with only a poor curb before the barrier. I leave the car half-inserted into the street, just like the others. Commerce is commerce..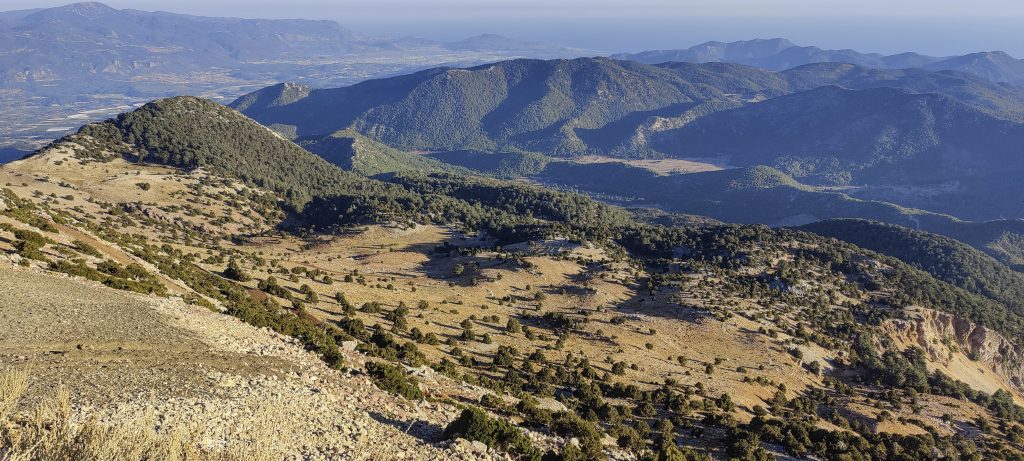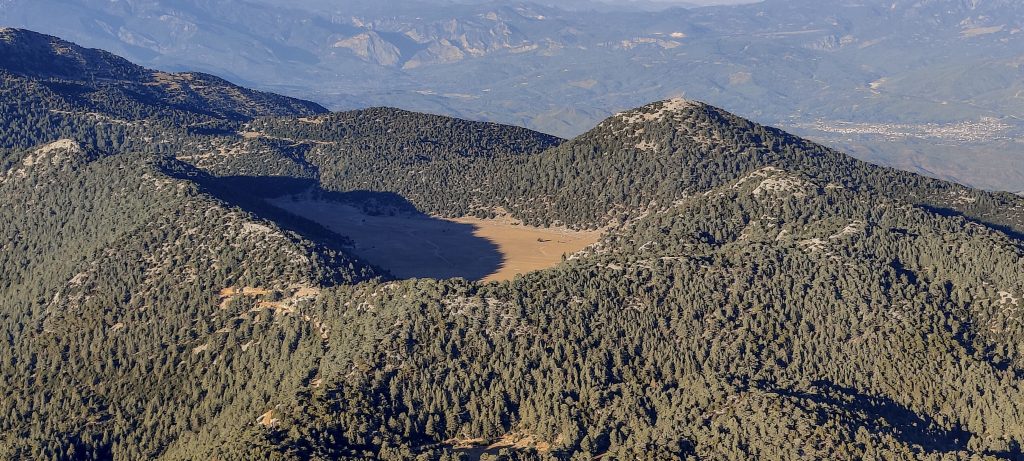 I'm on a easy gradual path to go fast. I pass the elevator, a café, and overtake a few tourists with slippers. Near the top, at the helicopter landing site, from which you can see excellent views.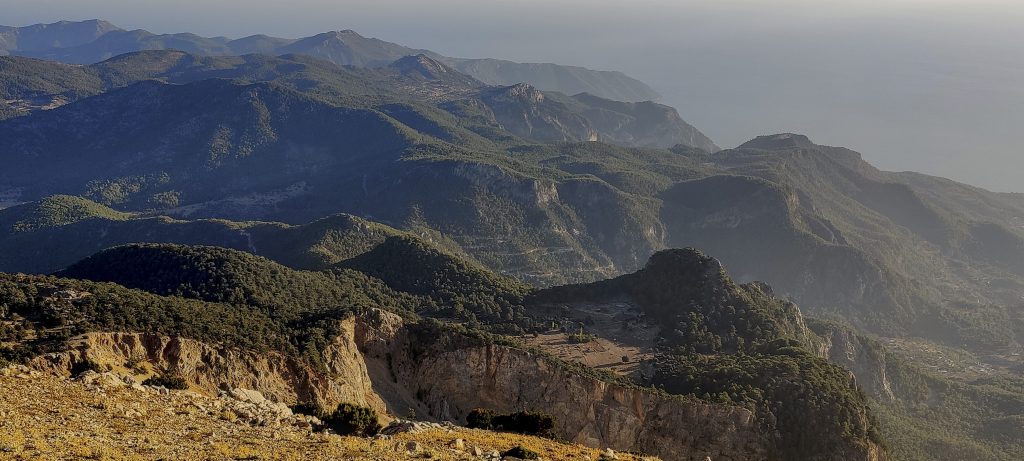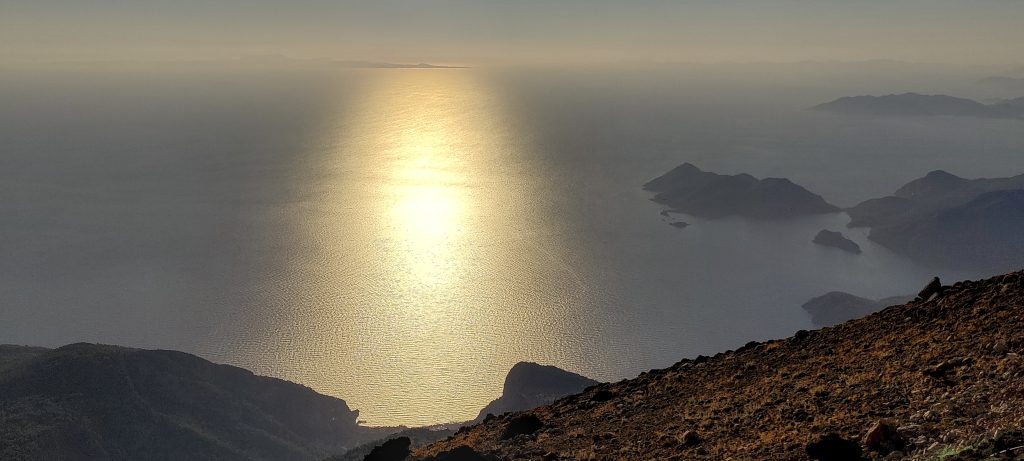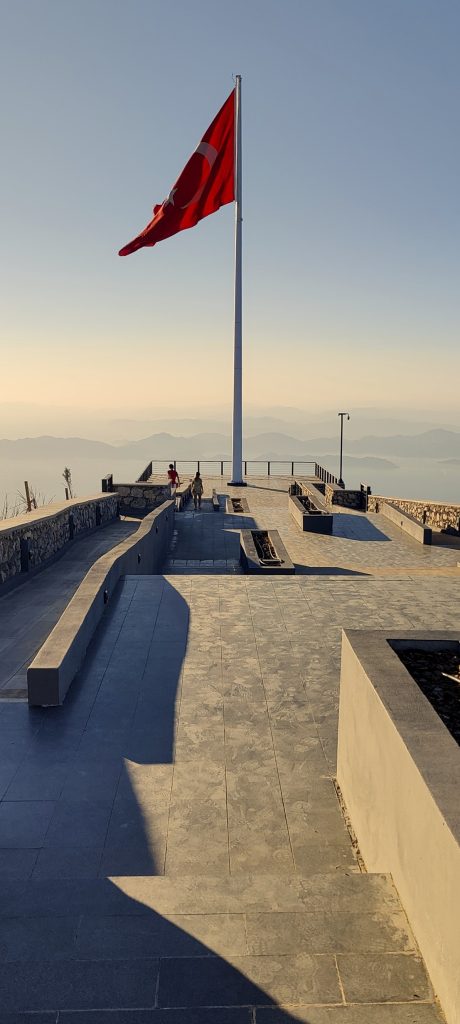 It is difficult to say where the highest point is. Most likely, it is located between or under the buildings. Nearby excellent observation deck with a gigantic Turkish flag.
The couple asks for a picture of themselves. I step back a bit and try to find a position to get beautiful landscapes into the frame. However, I am asked to take a close-up picture of the portrait. That's what I do. Encouraged by the 'portraitomans', I take a picture of my shadow, I'll be a 'shadowman'.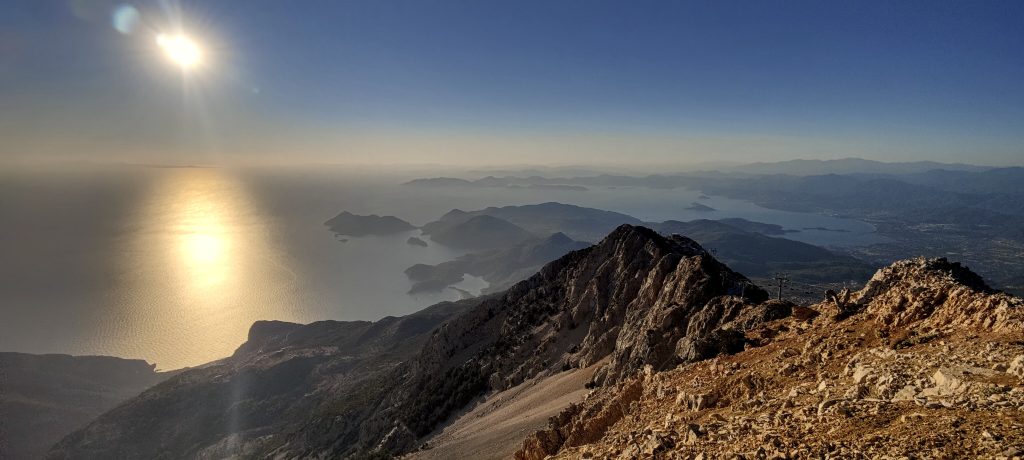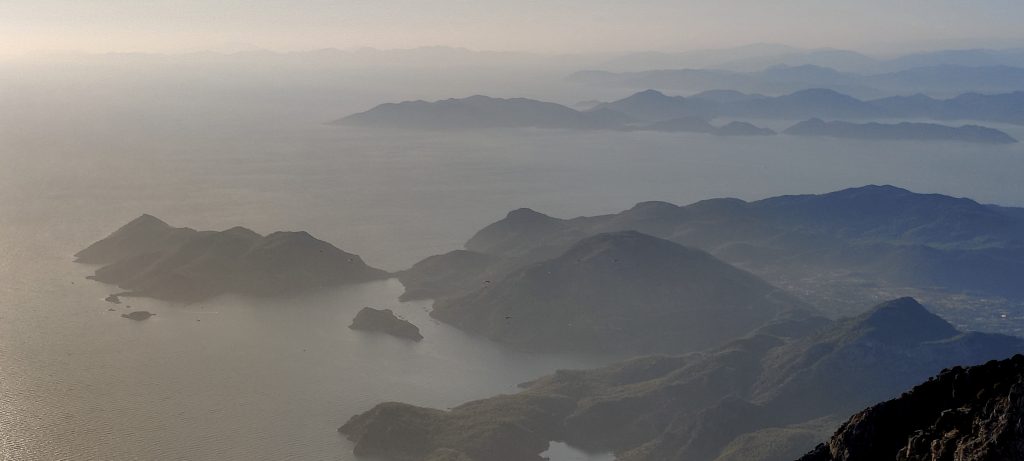 I'm going back pretty fast, towards the car. I visit another observation deck next to the café. But there are so many people out there that I peek into the city of Fethiye, the bay, and sprint from there.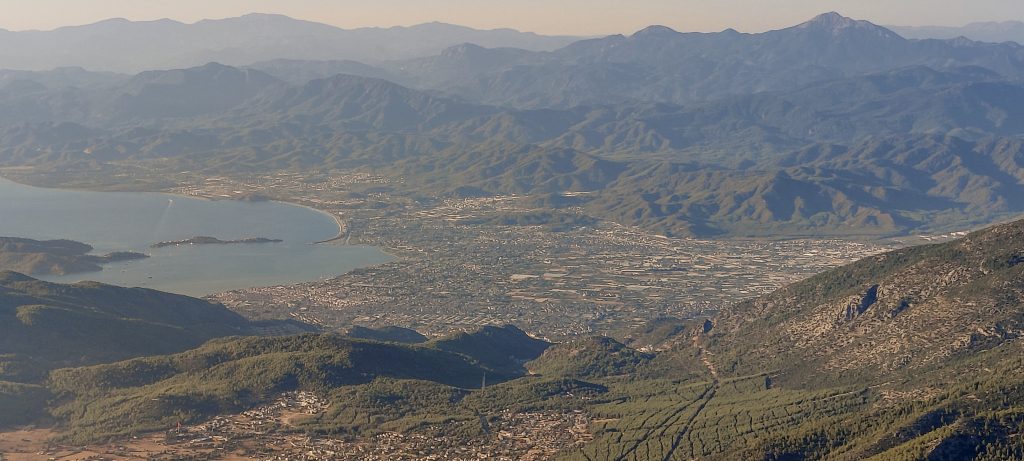 As I drive down, I don't hold back and stop for another photo of the sunset. A couple of minutes, and the sun goes down.
When I go to the bottom, I see the barriers raised and realize that I have gone up for free. However, there is no one to boast or pay for. So I move on. The hotel is another 4-5 hours away. Two Ultras had a fantastic day. There are some such days, but they are rare.