The ultra peak of NE Sulawesi is close to Manado, but we begin climbing at half past two a.m. We need to catch our flight to Jakarta. Later, we fly home from Jakarta.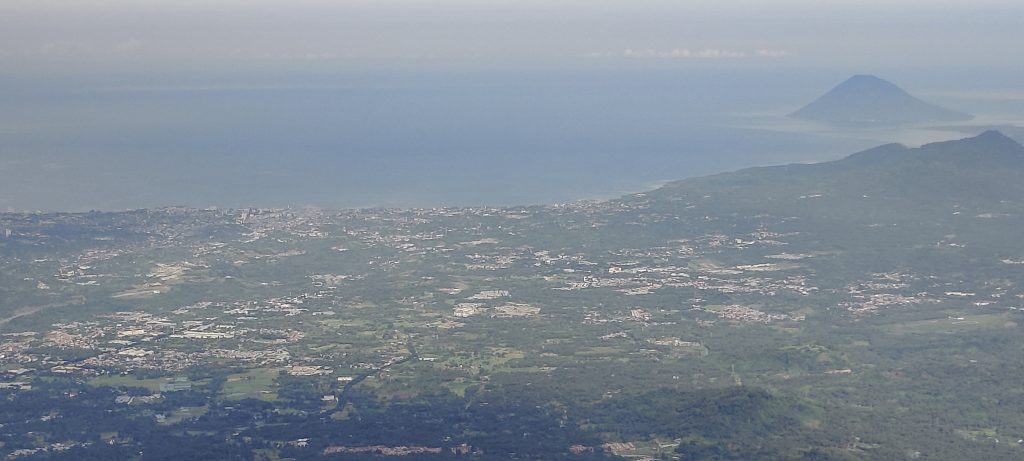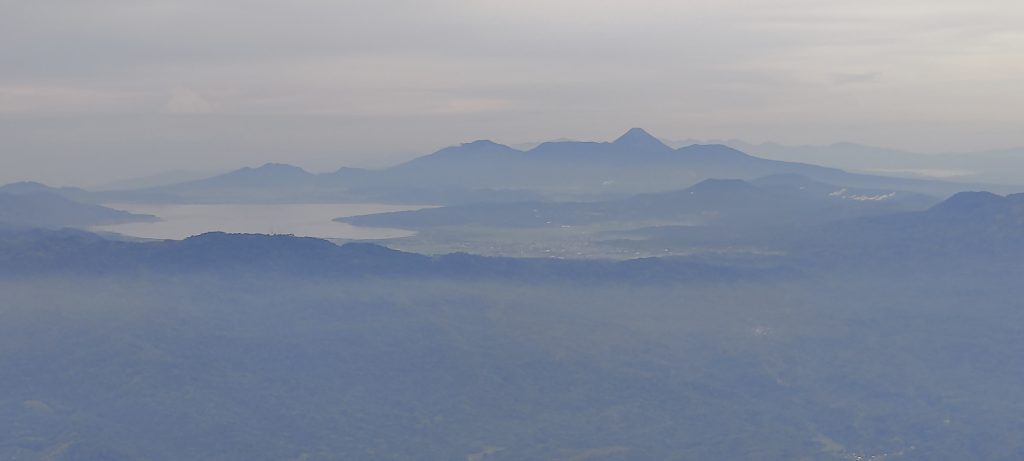 We leave the car at the widening of the road, but it seems to me that we could have driven a few hundred vertical metres on a paved road and saved some time. Aris is not sure that there will be a path, so we walk along a path through the cultivated fields. Somewhere nearby, there is a party going on and loud music is playing.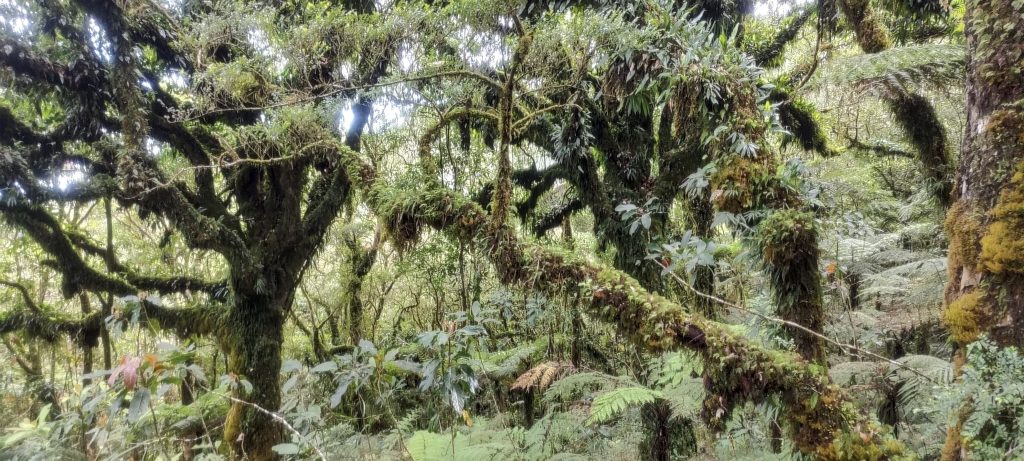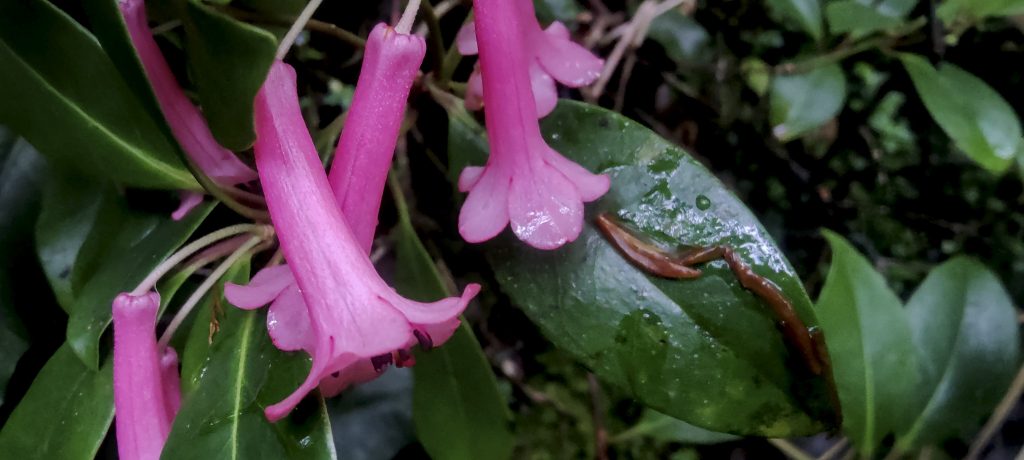 Not far from the summit, we find a camp with a few sleepy campers. The jungle is replaced by tall grass. There are a few markers at the top, including a triangulation pillar with the inscription "war on drugs."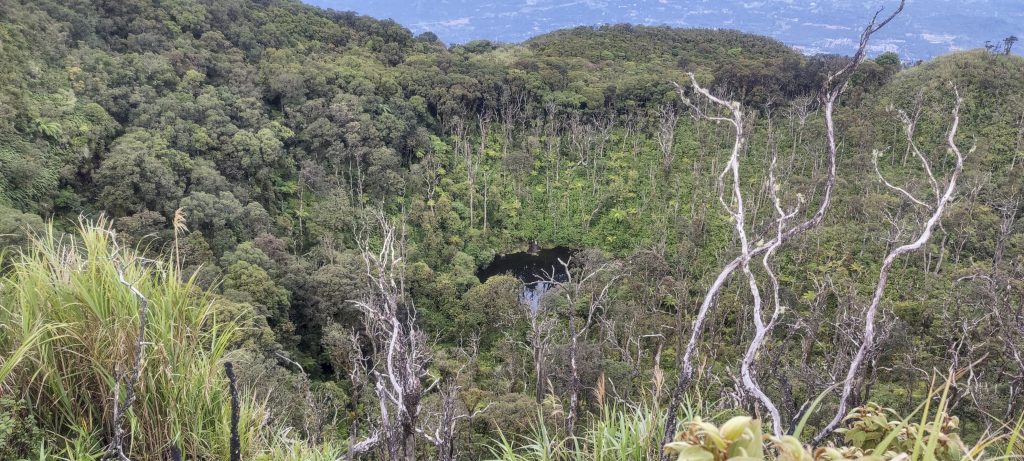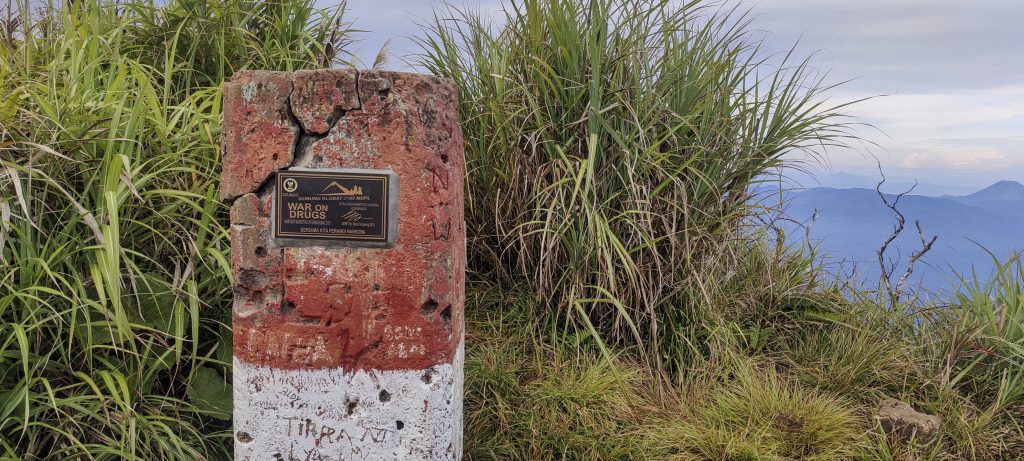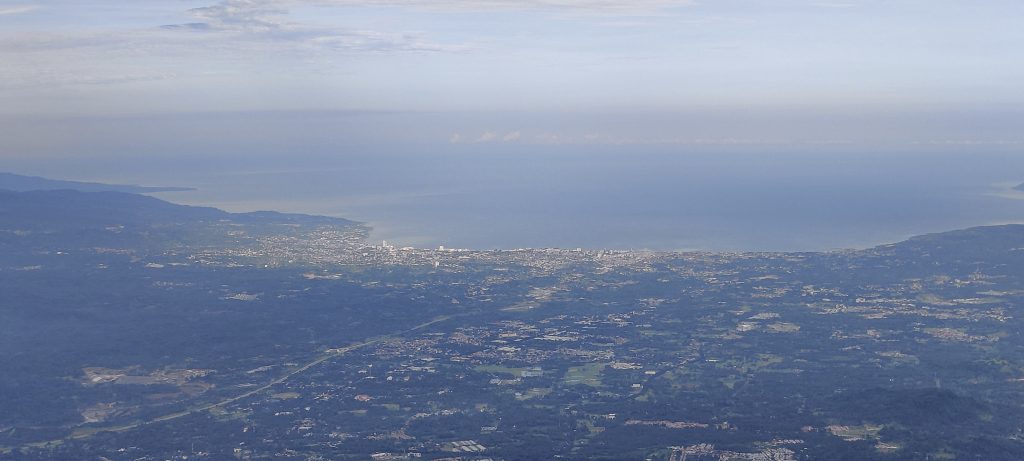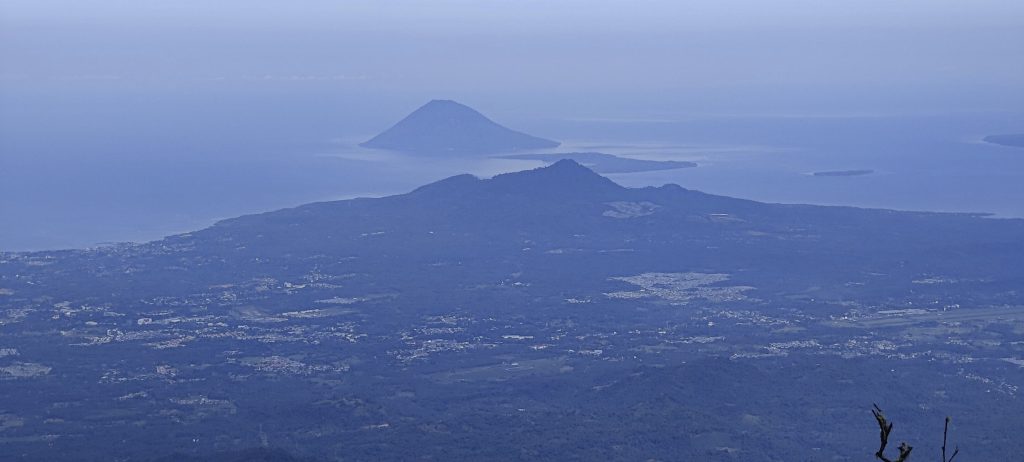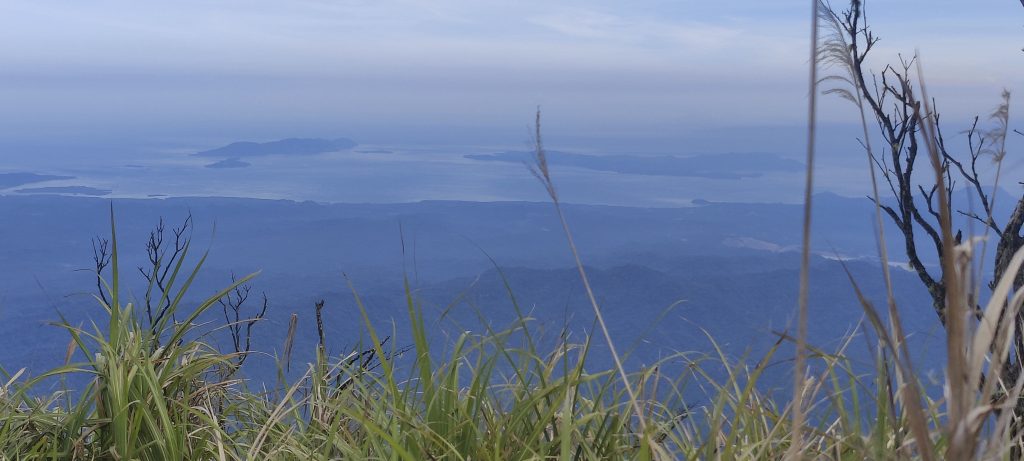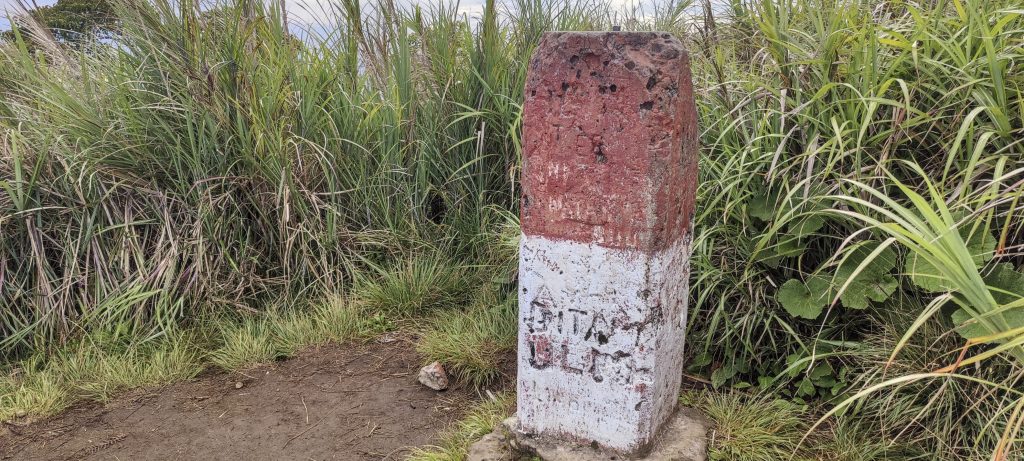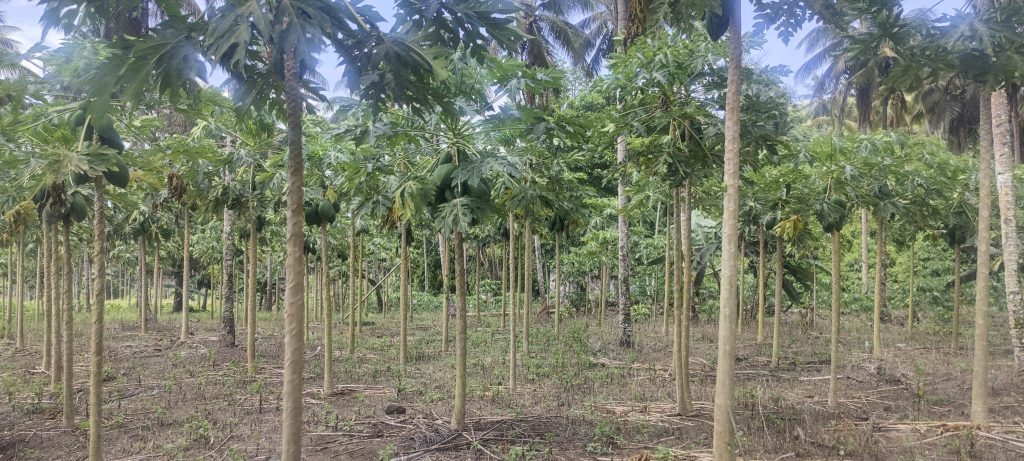 A few minutes later, we're heading down the same road. Like the other day, I still feel my side bruised on Gunatin Island, so I descend slowly. We reach the car, drive towards the hotel, and have a good hour to rest before flying home. This ultra peak was the last one of a trip that lasted a few weeks. A great time, lots of mountains climbed, at least five peaks on the Top 100 by prominence list. A very good trip! The next hill will be Barr Beacon on a short trip to Scotland.