The main goal of this trip is to climb ultra peaks and ribus. Indonesia has some to offer, and that's likely the main reason why I'm coming to the Malay Archipelago a second time this year. I call this a III trip because Malay Archipelago III trip and this one had different targets and arrangements.
I met Rob in Padang, and we climbed Talang a few hours later. This ribu peak is very nice and green, with a popular trail, nice views, and a little volcanic smoke close to the top. Our priorities will be slightly different the next day, but it will be simple to resolve. There are enough mountains for everyone, so Rob is climbing ribu Gunung Malintang, and I'm climbing ultra Singgalang. At the top of Singgalang, there's a funny, muddy old jungle trail and a lake-filled crater.
Memorable Gunung Marapi hike. We had little information but a strong belief in the trail's existence. Hope is the last to die, so we climbed up, and to our surprise, there was a trail. Hope survived today. Behind the impressive smoking crater system at the top, we found a top-rated overgrown jungle trail to the true summit. This experience corrected my understanding of nature vs. human relations.
And then we fly to Manado in the Sulawesi region. We took the fast ferry from Manado to Siau island, where we picked up gas masks and climbed to the Karangetang summit the next morning. One of the most active volcanoes in Indonesia, heavy rain, toxic gases, zero visibility, hot stones at the top, rolling and sliding rocks on the slopes—any serious hiker would envy such an experience.
Klabat ultra peak was we last stop before flying home. Good trail; relatively easy hike, compared to Karangetang a couple days earlier.
We were stranded on Siau Island one day because the ferry did not arrive due to bad weather. Instead of going to Awu, we changed our plans and climbed nearby Pulau Gunatin High Point. Again, the bushwhacking is tough, but the short hike may disappoint serious hikers.
We didn't have enough time for more remote ultra-peaks, but we did have enough to hire a boat and visit Manado Tua island. Relaxed hike and warm welcome by the local English teacher The same day, in the evening, we climb Lokon, another p600 peak. We're rushing to finish our hike before dusk, but there's still time to enjoy the smoke from an active crater.
Tarsiers, nutmeg, and, of course, volcanoes are a few things that I will remember from Siau Island. I'm so glad we changed our plans and detoured a couple thousand kilometres to see this place.
Time goes fast; the last few weeks ended quickly, and I'm looking forward to my next trip to North East Europe.
Special thanks to Aris for his enthusiasm in planning volcano climbs, especially active ones, and for helping with trip logistics and arrangements. I hope we will climb together again soon. Thanks!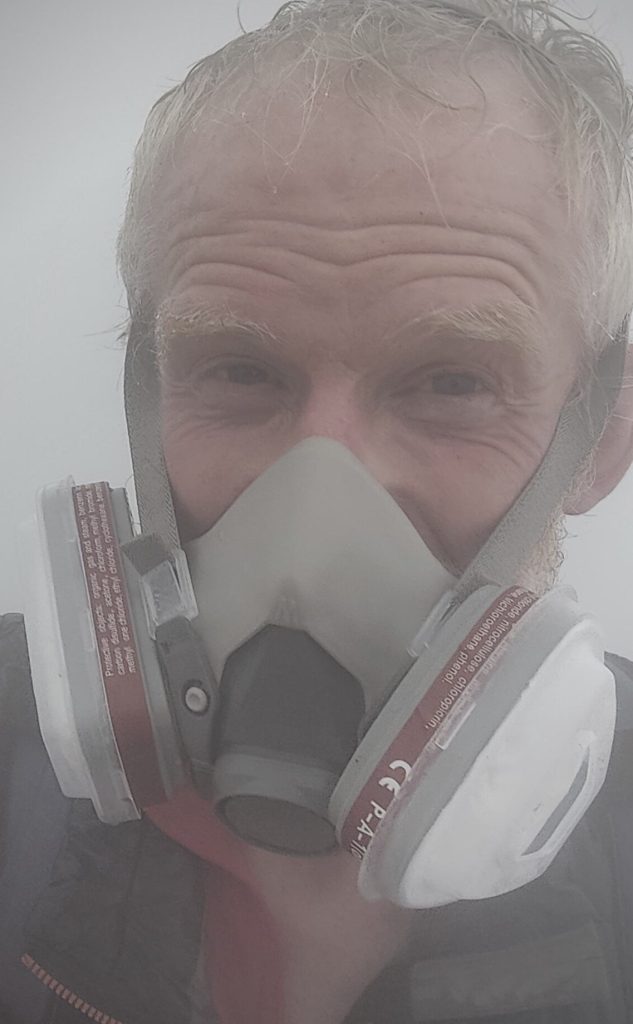 ranges

altitude

prominence

isolation

distance

elevation gain

time

Klabat
Sulawesi

1995 m

1852 m

287.60 km

13 km

1663 m

8h25

Lokon
Sulawesi

1580 m

842 m

25.89 km

6.3 km

591 m

3h20

Manado Tua
Sulawesi

805 m

805 m

27.70 km

9 km

802 m

3h50

Pulau Gunatin High Point
Sulawesi

285 m

285 m

11.85 km

5 km

282 m

3h00

Karangetang
Sulawesi

1827 m

1827 m

152.23 km

14.6 km

1495 m

10h40

Gunung Marapi
Sumatra

2891 m

2116 m

74.53 km

21.6 km

1770 m

10h45

Singgalang
Sumatra

2877 m

1723 m

15.89 km

11 km

1377 m

7h25

Talang
Sumatra

2597 m

1047 m

35.10 km

11.2 km

1086 m

5h30

91.7km hiked and 9066m elevation gained in 52h55