Old Manado is the translated name of the island. We plan to visit the island, climb highpoint in the morning, and then climb mount Lokon on Sulawesi in the afternoon. It's a tight schedule, but it's totally doable. Early in the morning, we buy some buns on the street and come to the river harbor. A small boat owned by a local fisherman is waiting for us. The eighteen-kilometre trip took an hour and a half. It was interesting to watch the ocean waves collide with the outgoing river.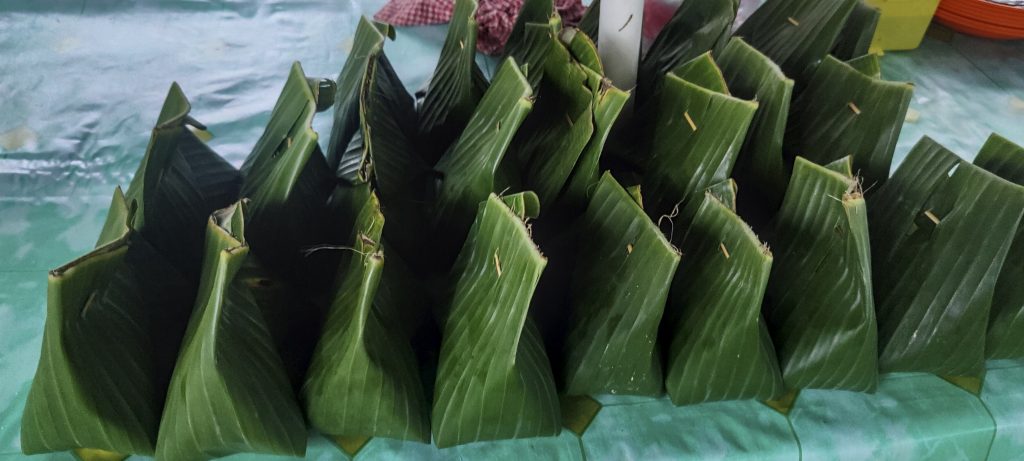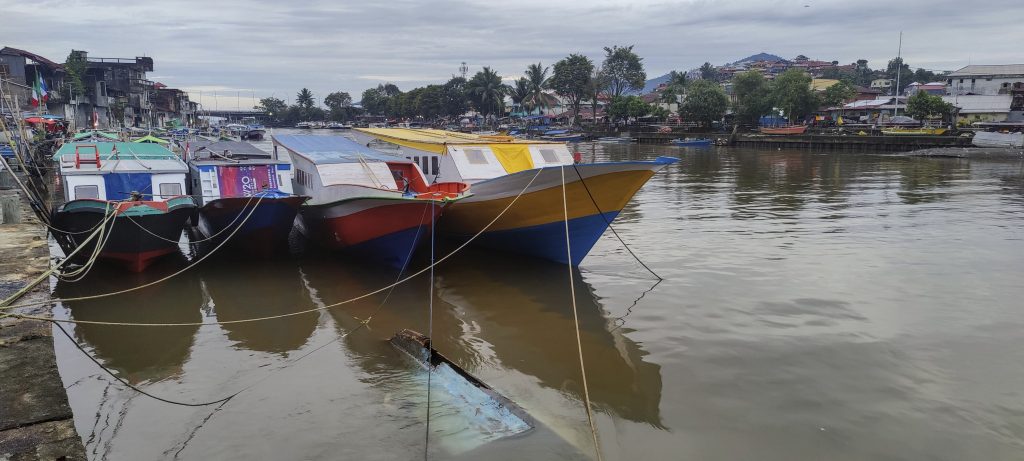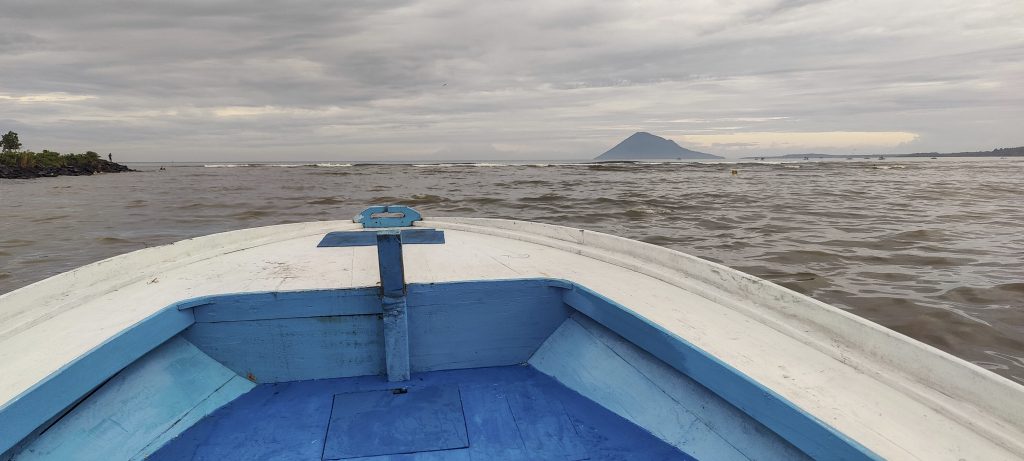 Our disembarkation at the south island settlement is causing a stir, with locals claiming it is unwise to climb the mountain without a guide..Well, we ask a few of them if they would be willing to accompany us, but we don't get any concrete offers. We walk toward a village on the east side of the island. Judging from the map and the information we have, there must be a path leading to the summit.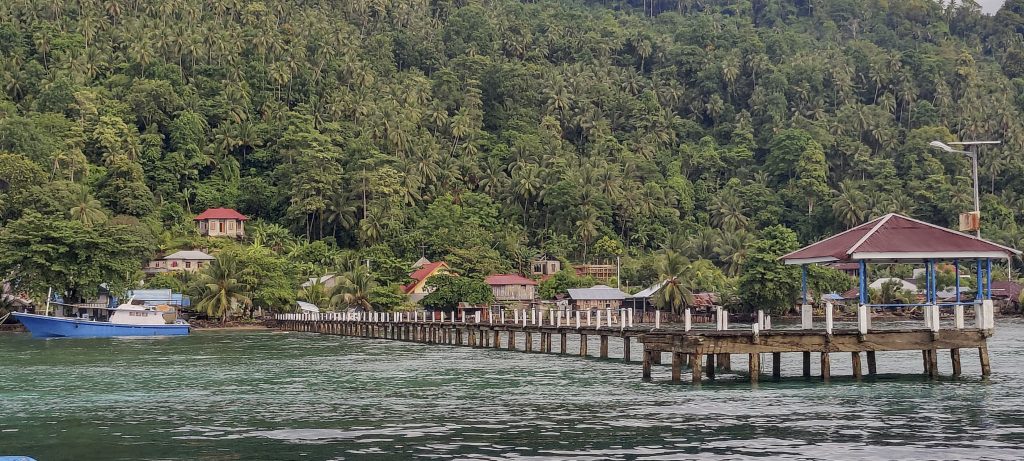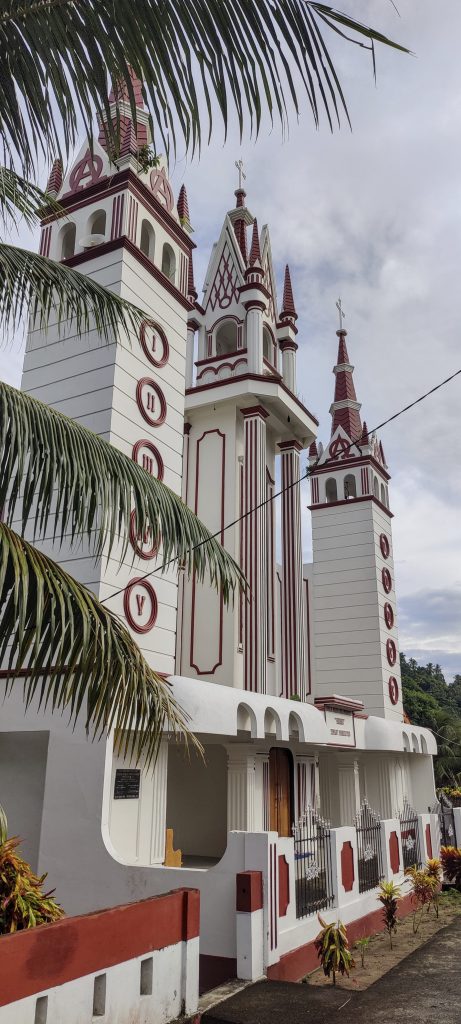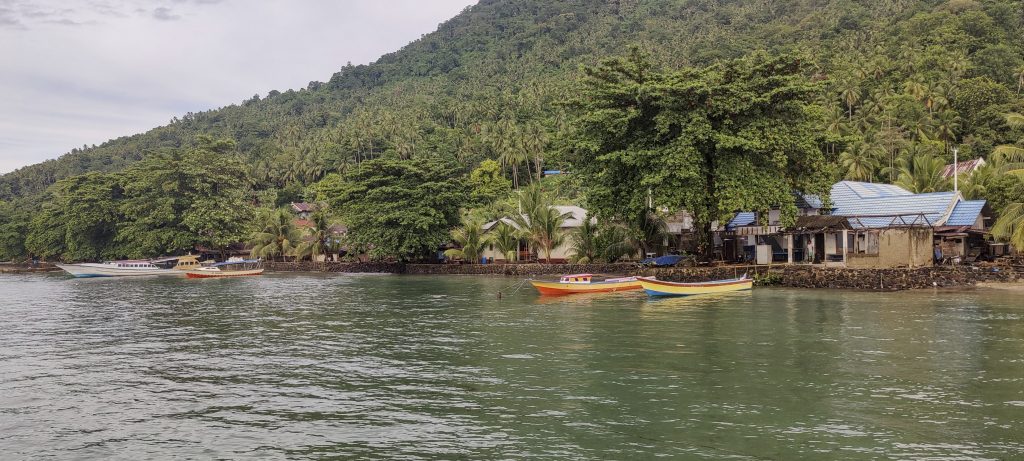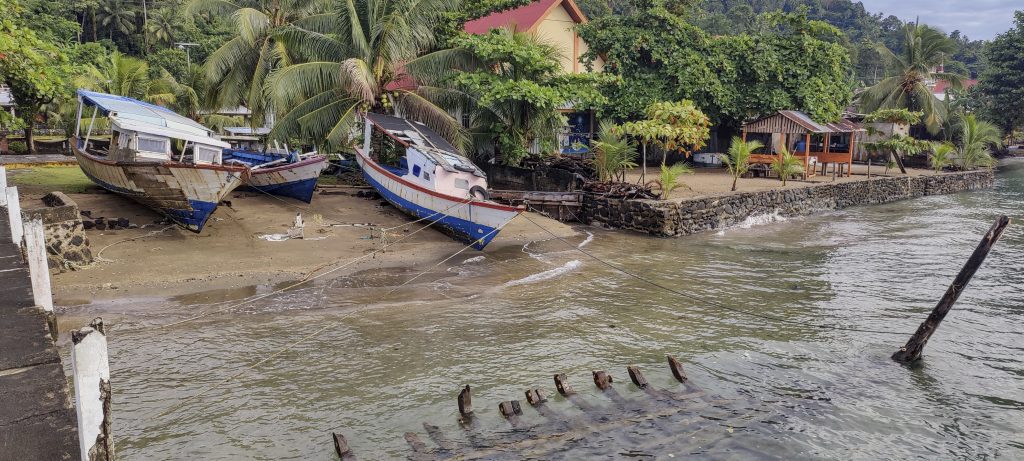 In the second settlement, the story repeats itself. We are not allowed to go without a guide, but all the guides are fishing at the moment. We agree with the local English teacher that we'd better buy lunch instead of a guide when we come down the mountain. The deal works for both sides, so we start walking alone. In one of the cultivated fields, we meet a man and ask him if he knows how to get to the top. We get an affirmative answer and ask if he would be willing to accompany us to the top. He agrees, but says he needs to change his clothes. Soon he comes back, barefoot and with a machete. He also carries an ultralight-one-bottle-hand-made backpack. Nice! Something to learn.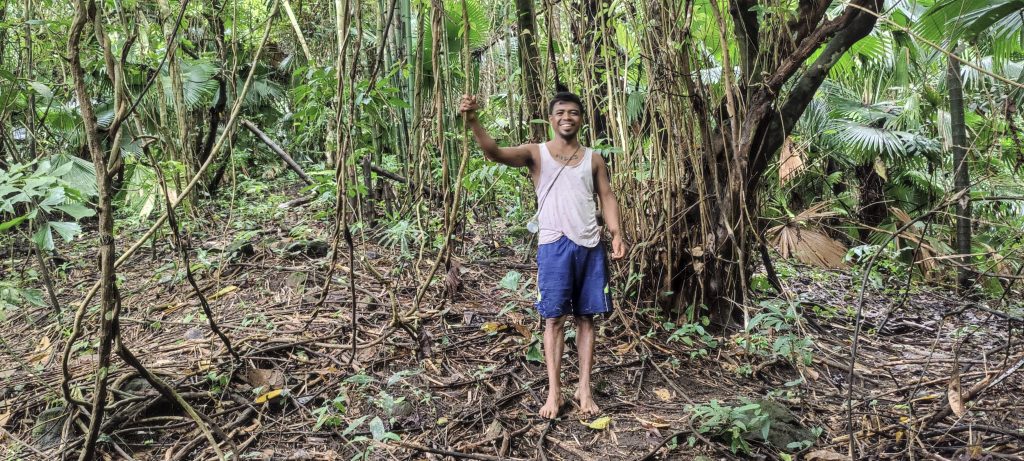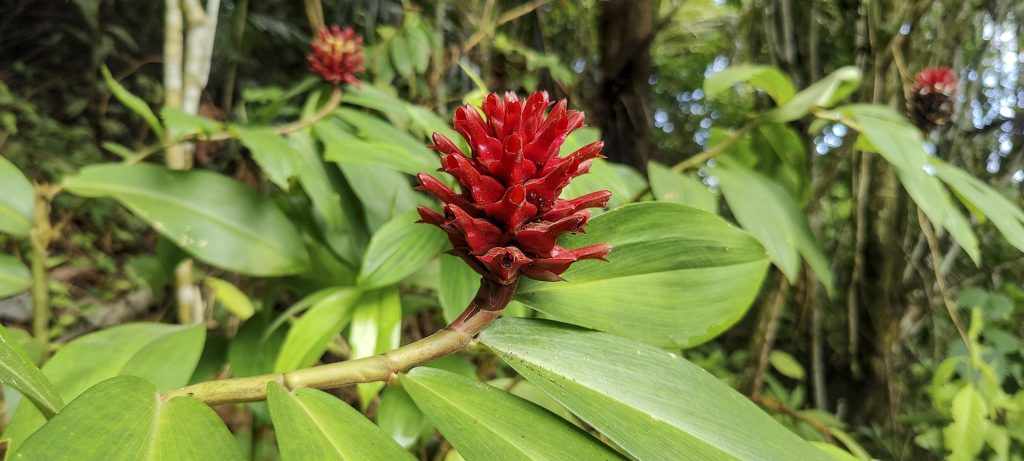 I guess there is a normal trail to the top, but our guide cuts the trail short and leads us through the jungle. impressive, especially considering that he is barefoot and still has to wait for us. At the top, we find a flagpole, a triangulation pillar, a monument, and a fenced-off pit dug by the locals in search of treasure supposedly hidden by the Dutch. I wonder if they found anything.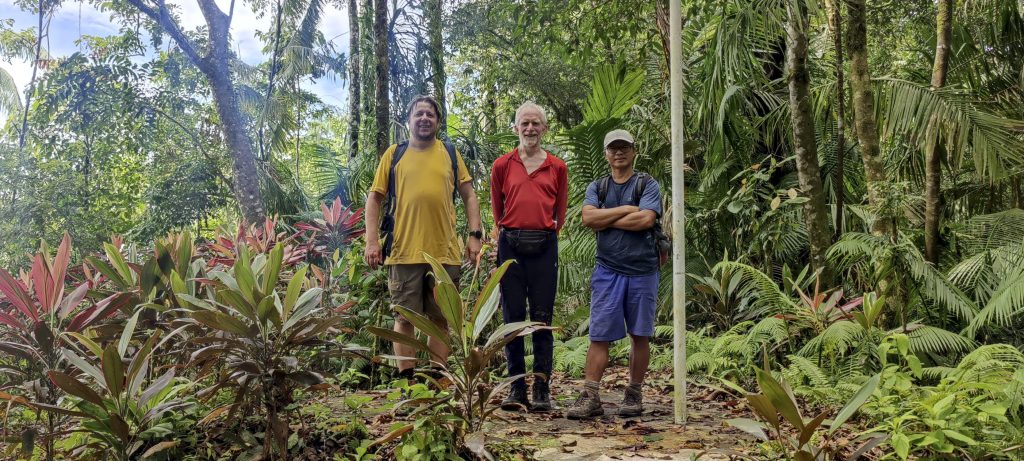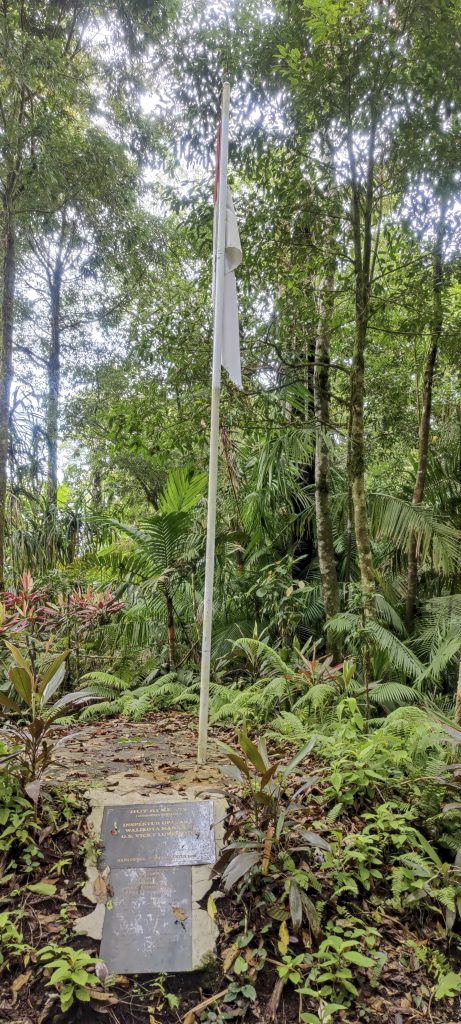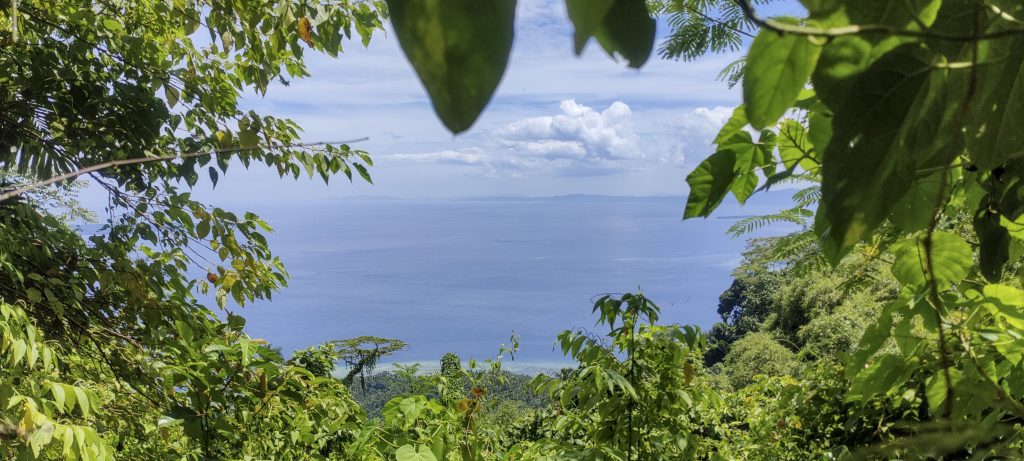 As we descend, our guide climbs up a palm tree and picks a coconut for us. He pokes a hole in it so we can drink through it. That was nice, thanks!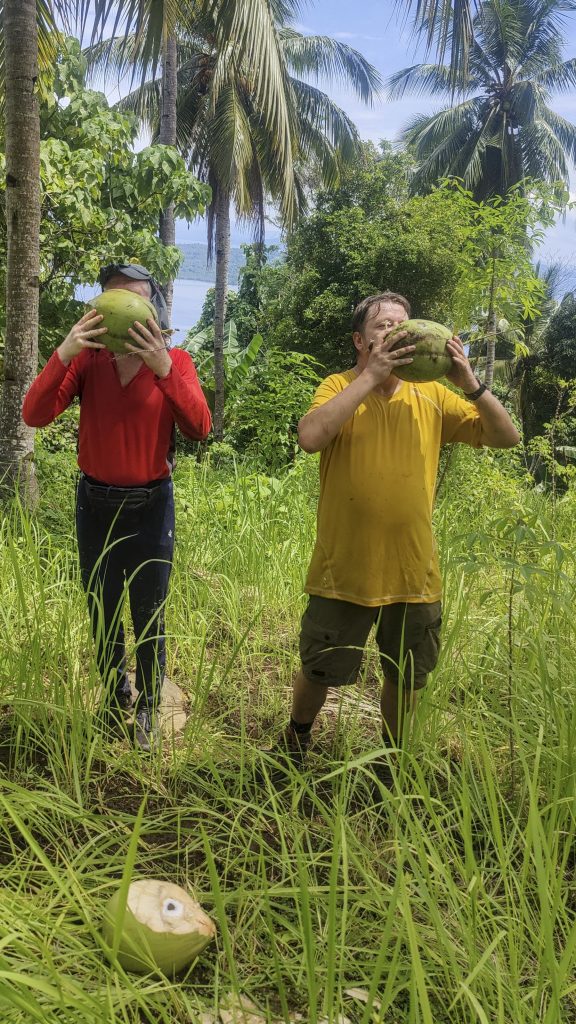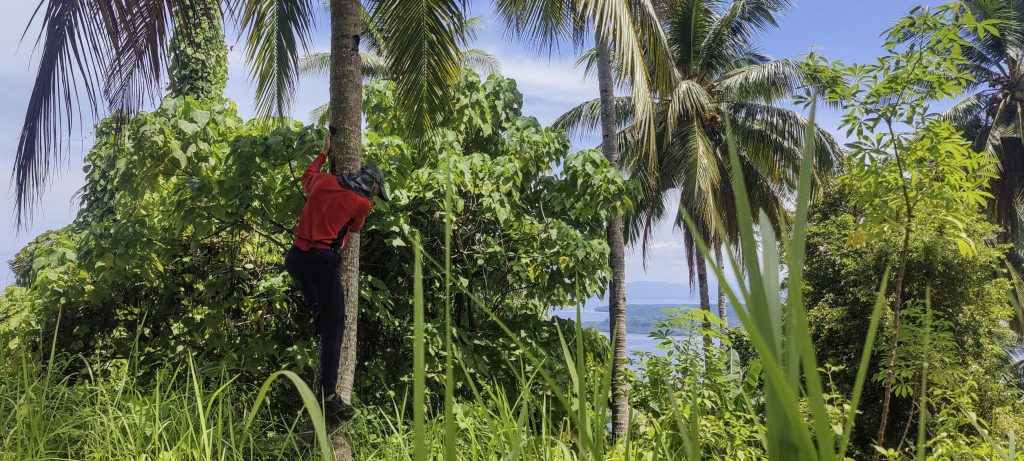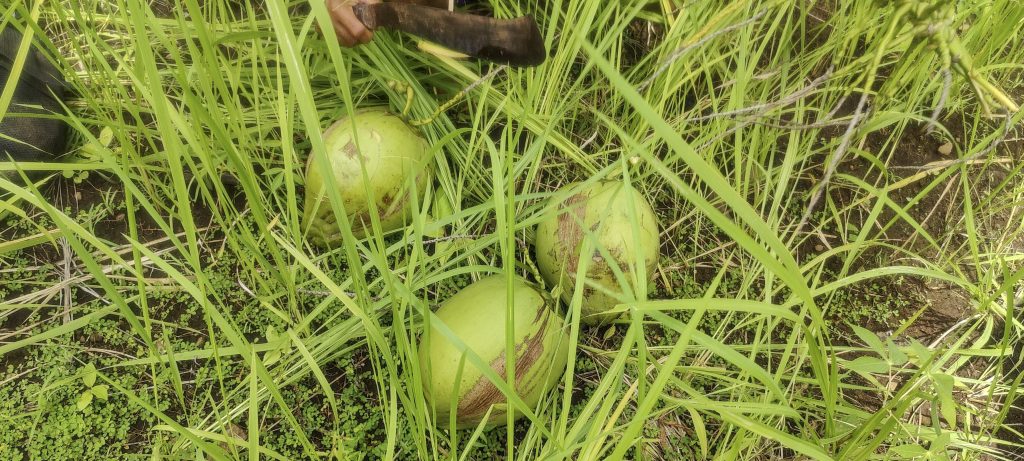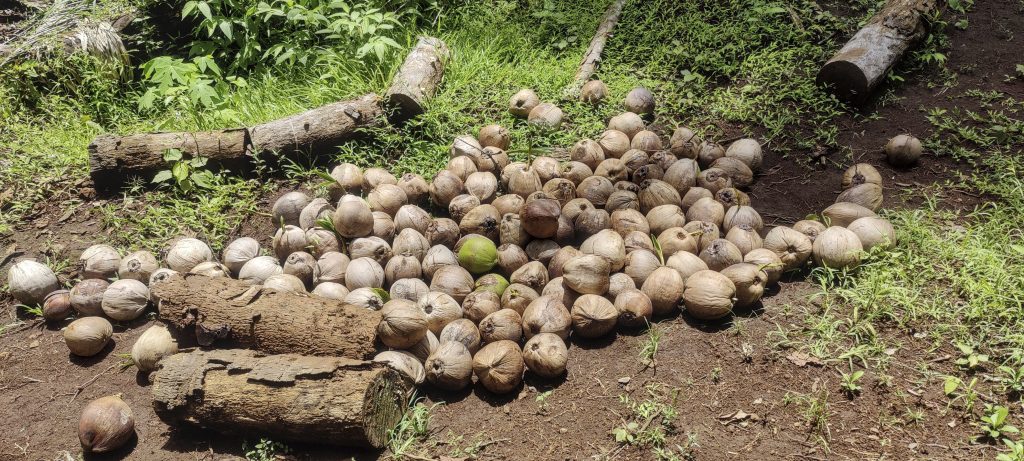 An agreement is an agreement. A fine lunch awaits us as we descend the mountain. For dessert, we get "apple-mangoes", which the children pick for us straight from the tree. Fruit that is raw, a little sour, and very tasty!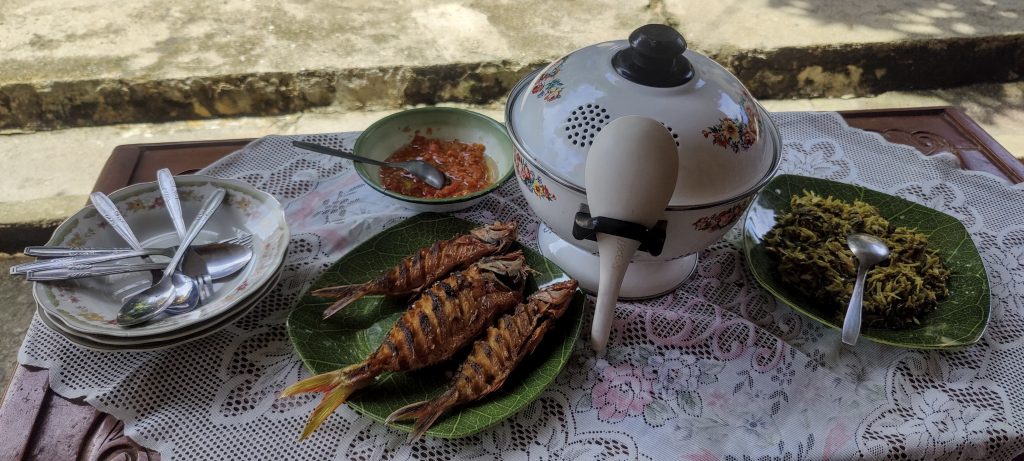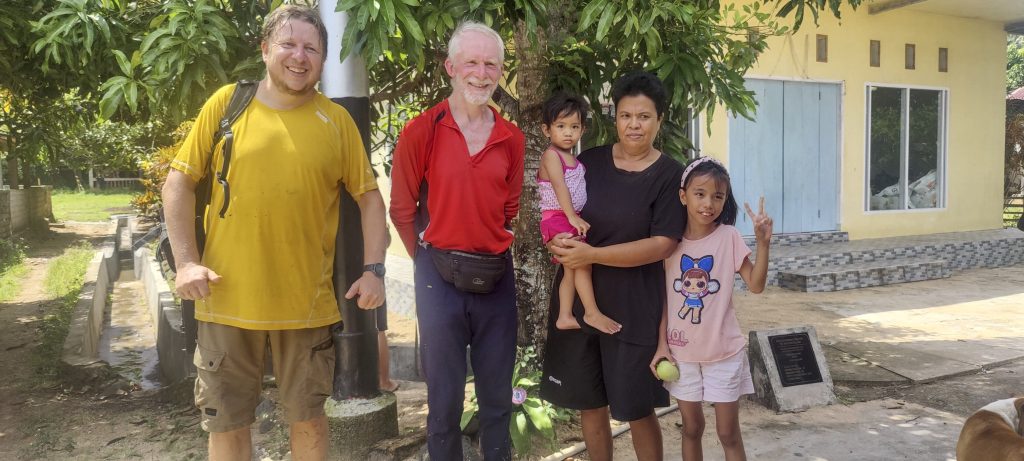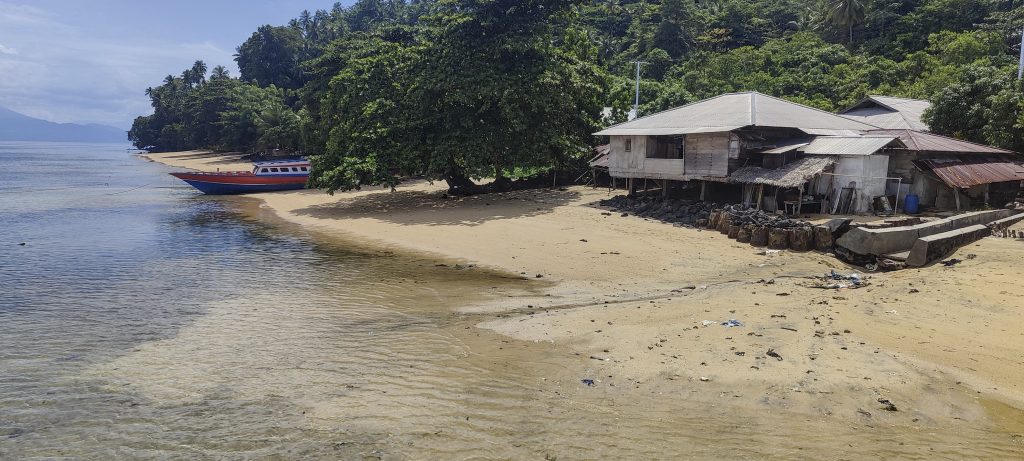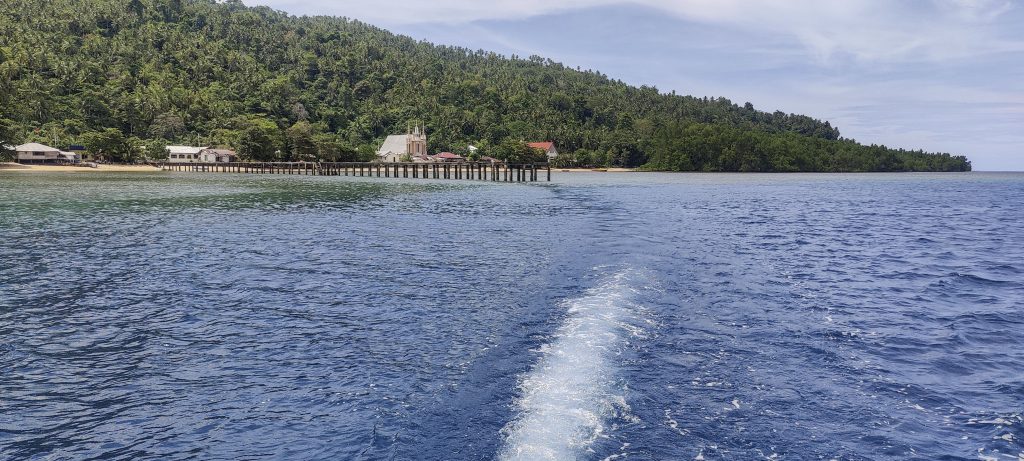 We don't stay long; we sail back to Sulawesi Island, and today we have an evening climb up Mount Lokon.