Our third trip ultra-peak stands before us, but it's still too distant for a day hike. We strive to find a route to the steeper slope. Satellite images show a few car tracks, but they aren't clear and often disappear. In the evening, we drive until the 4G internet from the nearest village weakens, then stop. We'll cover the last two kilometers the following morning. Sometimes, faint car tracks are visible, but it's more accurate to describe it as a true off-road drive. Eventually, driving loses its benefit, so we park and start walking.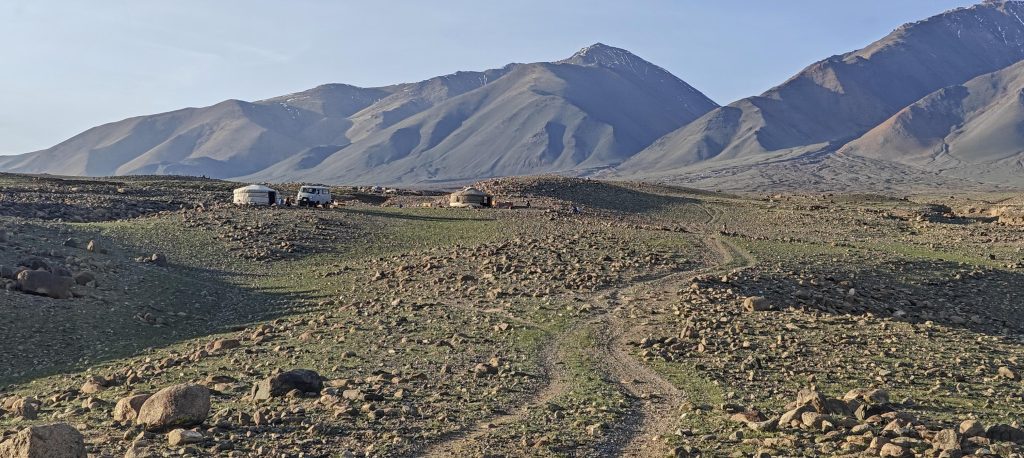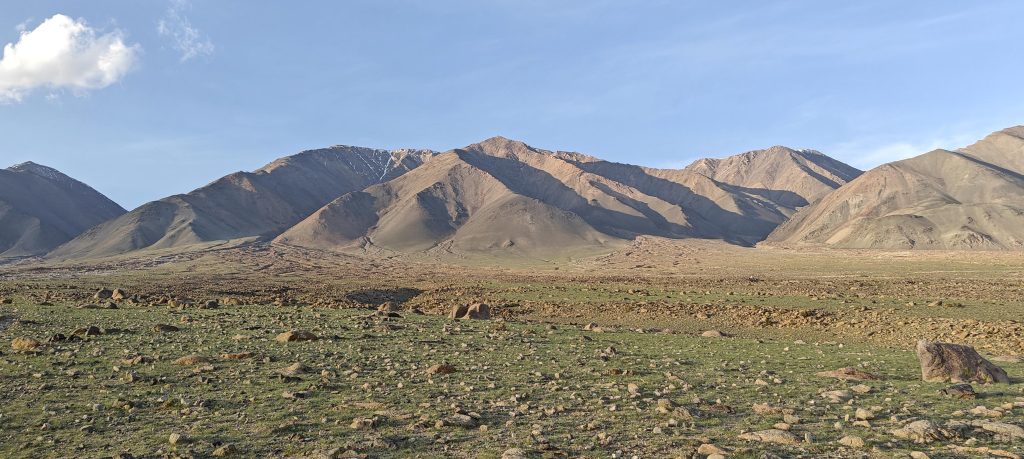 In the evening, we identified at least four different ridges leading to the summit. Each of them appears equally suitable for climbing. Naturally inclined to think from left to right, we opt for the "leftmost" ridge. Just kidding. The real reason we choose it is that it looks the most straightforward and direct. While there's some snow at the peak, the maps show a fairly flat summit, so we aren't too concerned. Consequently, we leave our crampons at the trailhead.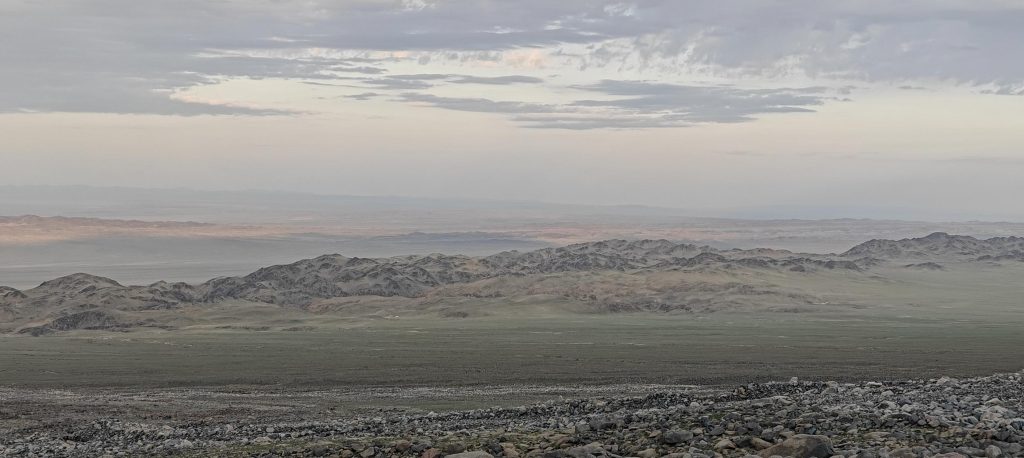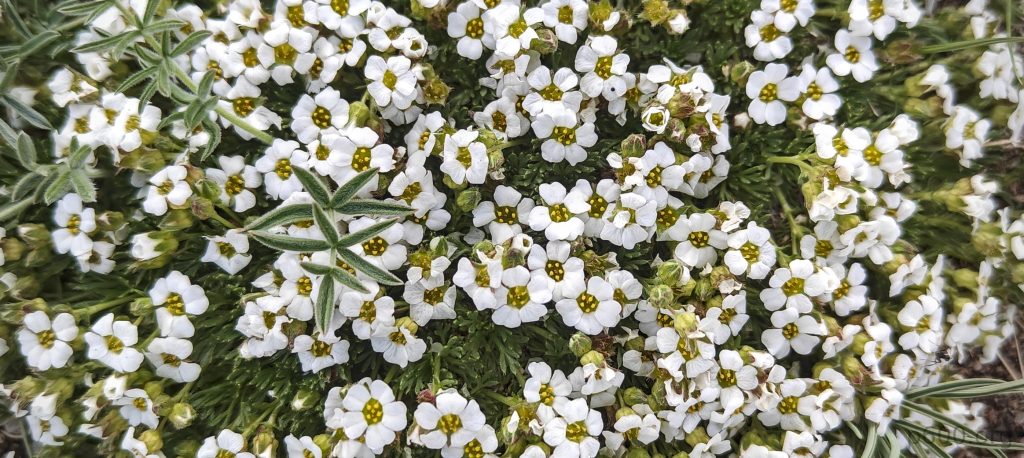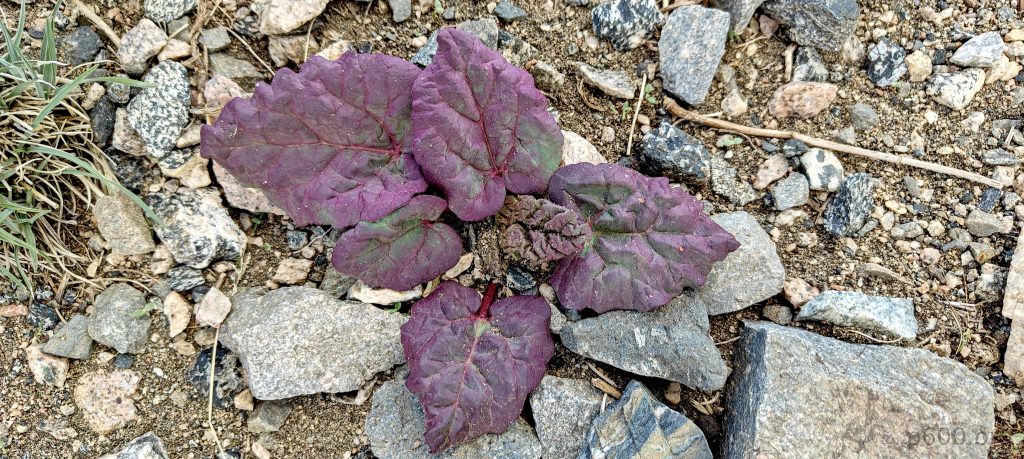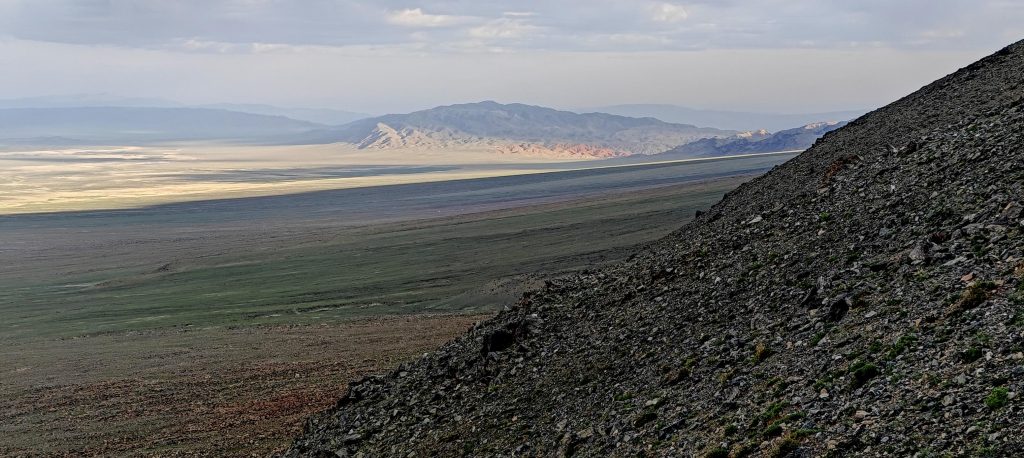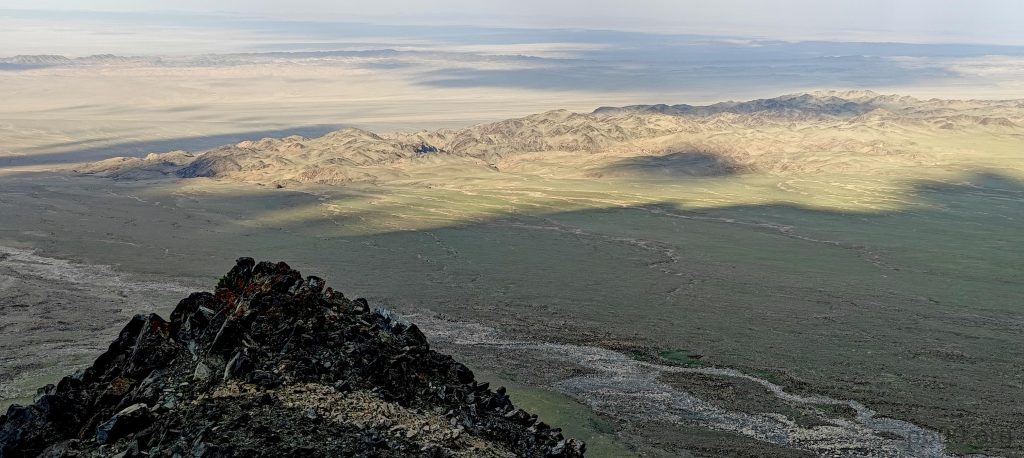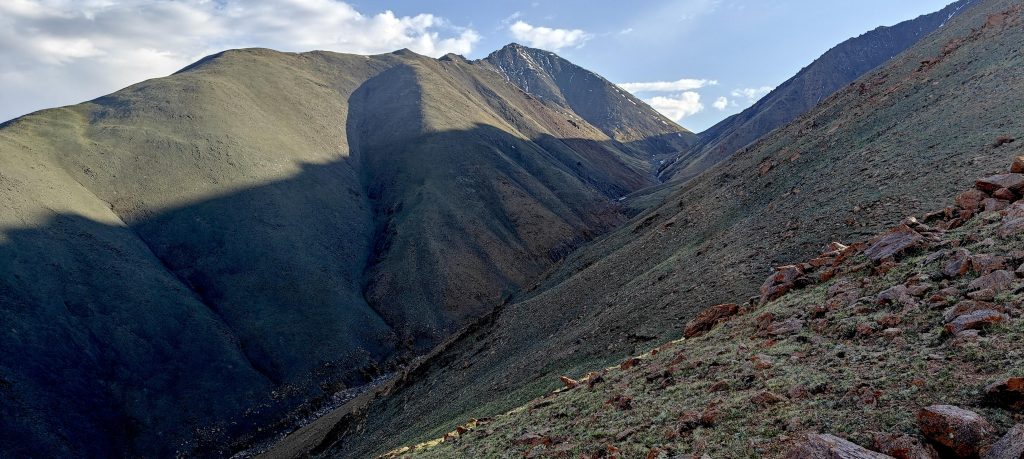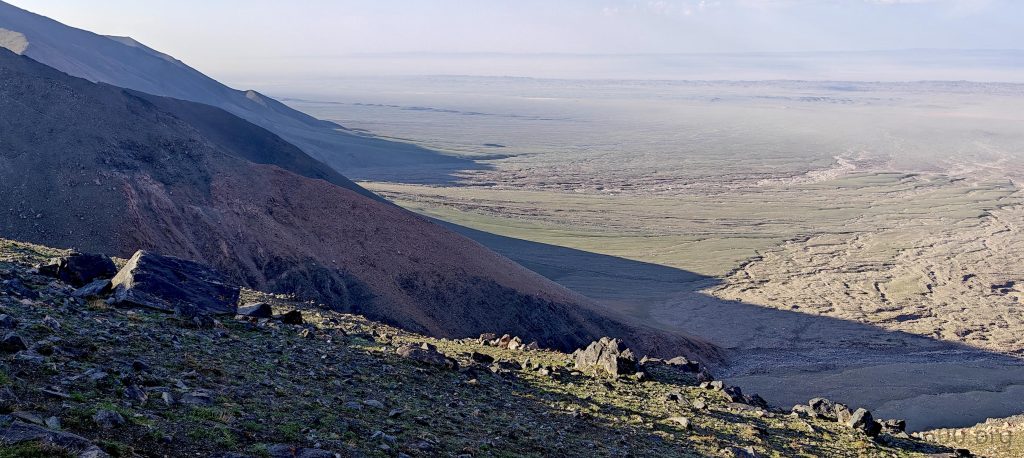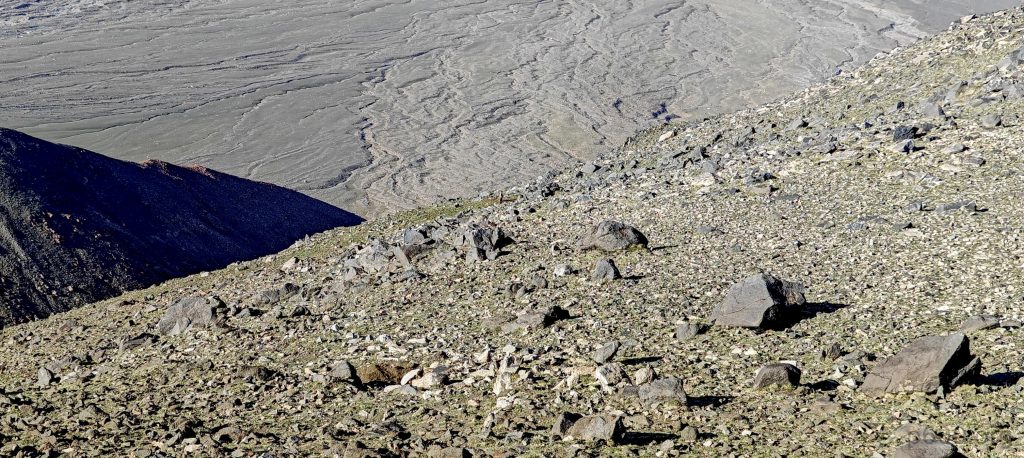 The first part of the ascent is an easy climb on the gradual slopes and ridge. However, approximately half a kilometer before the summit plateau, we find ourselves scrambling on boulders. Their sizes range from that of a rugby ball to a grand piano. Some are unstable, but there are many possible paths, and risky moves can be avoided.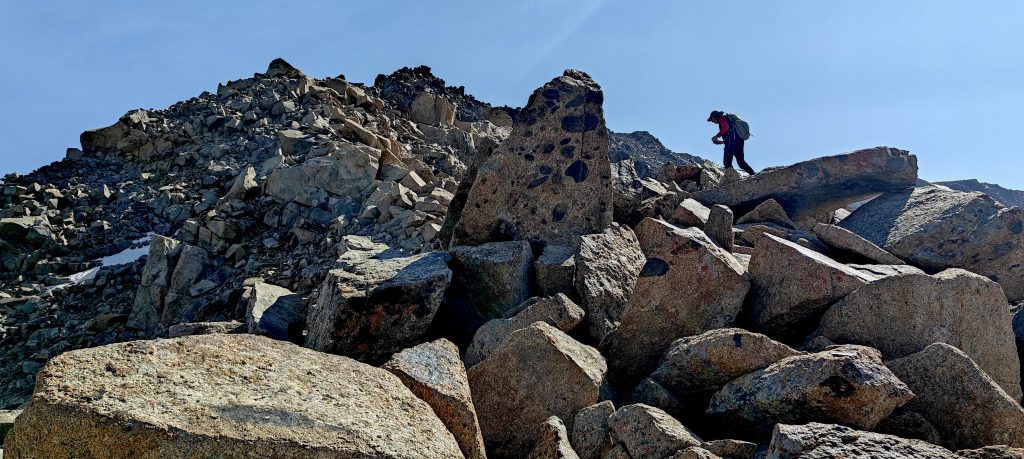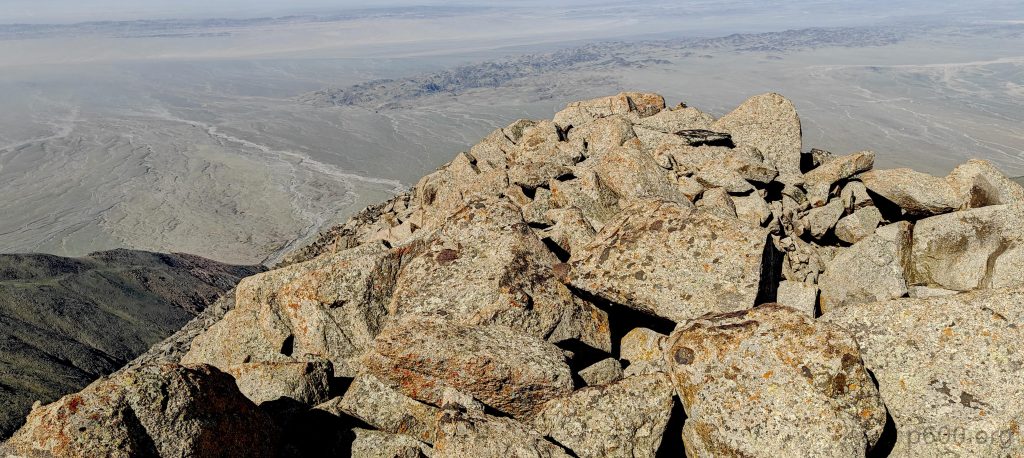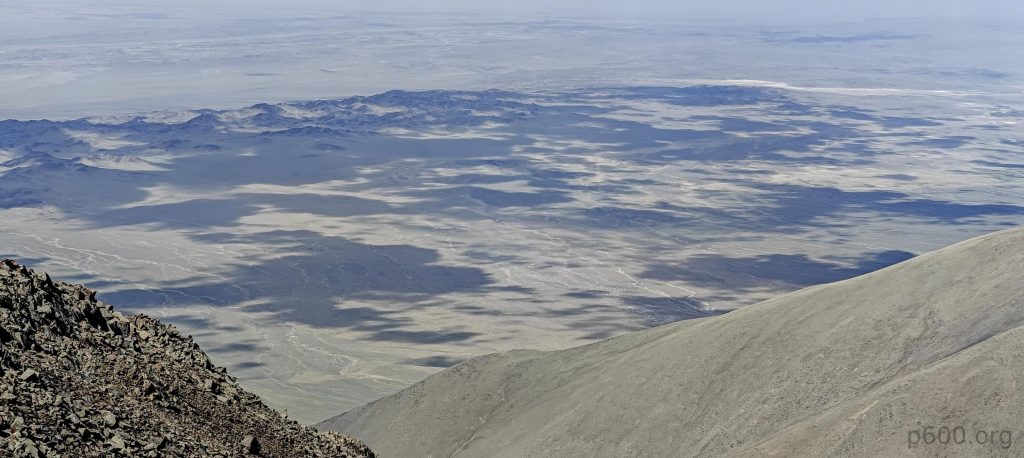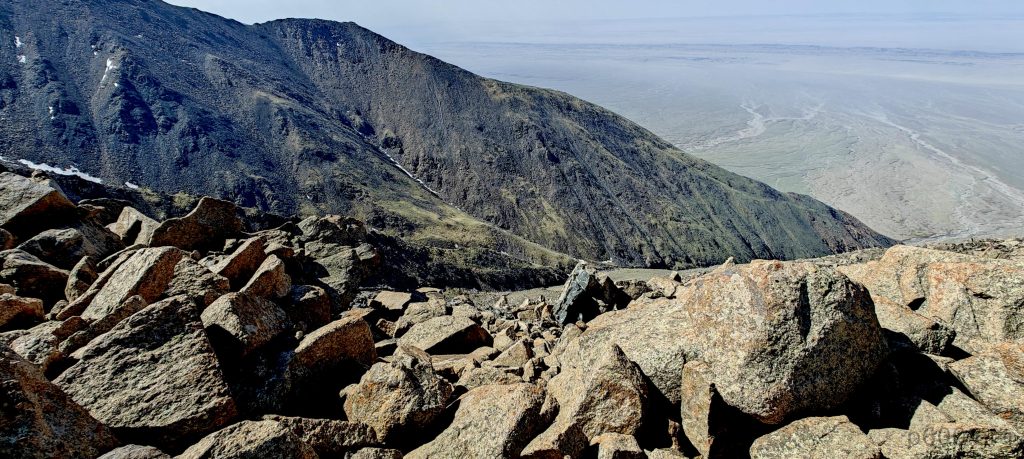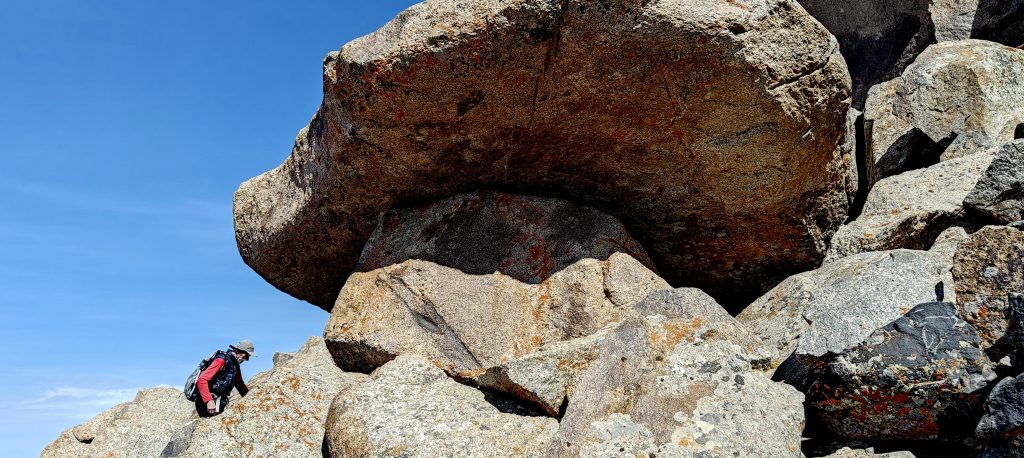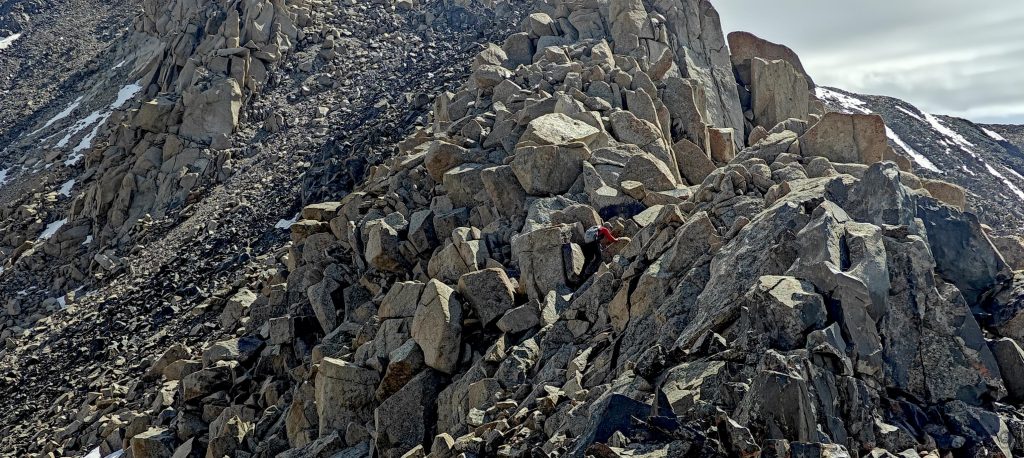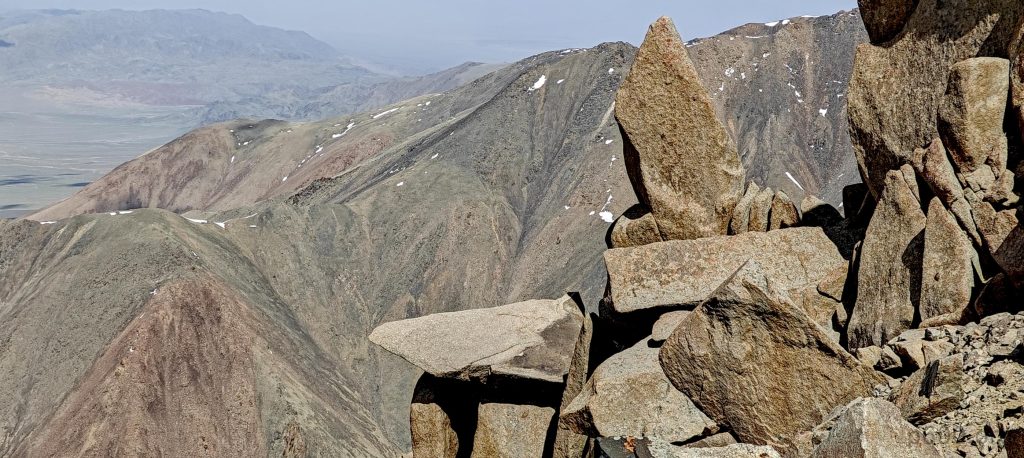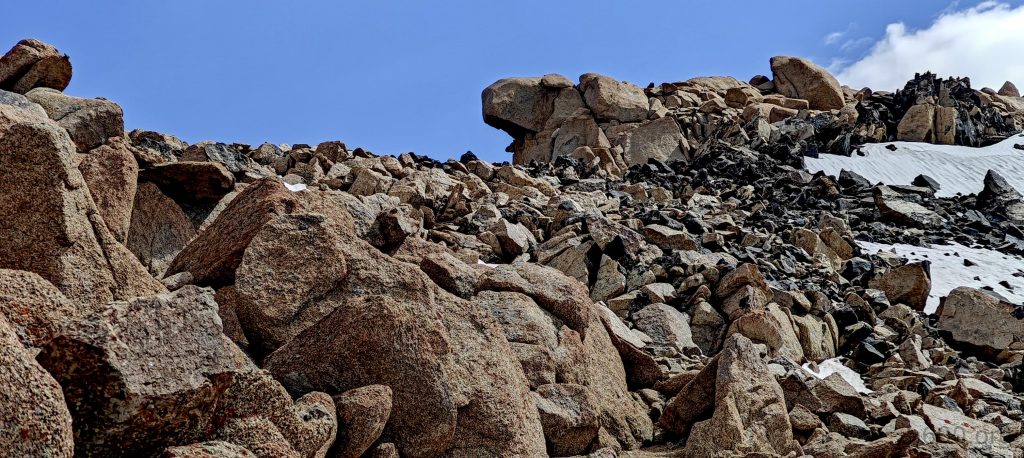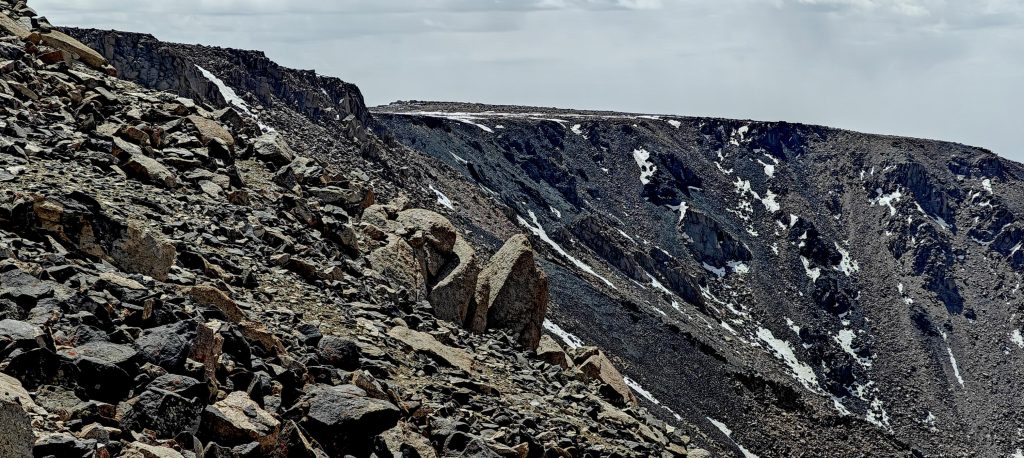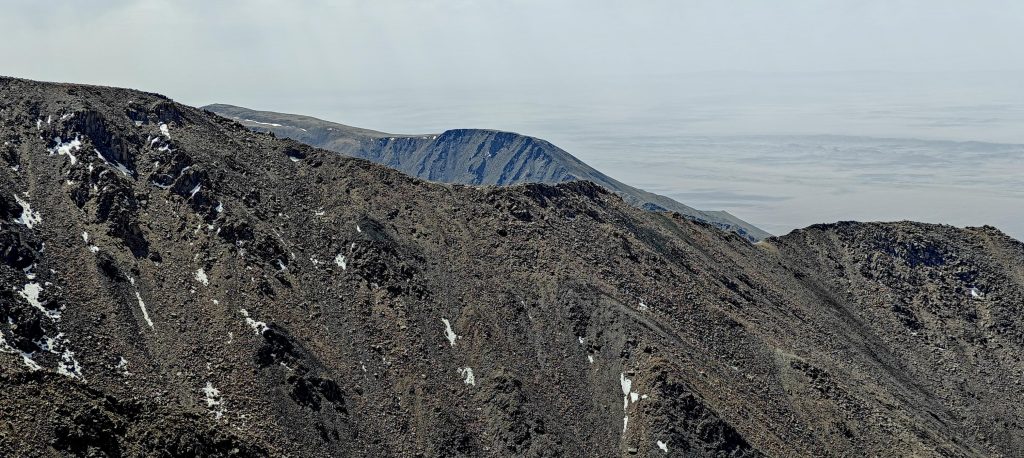 Soon, we see the first snow patches. The summit plateau is vast, a 2×3 km field partly covered with soft snow. The snow is so soft it won't support our weight, making it challenging to choose whether to walk on the snow or rocks. Regardless, we can see the summit, and I start feeling that we'll make it. There are no more serious obstacles in front of us.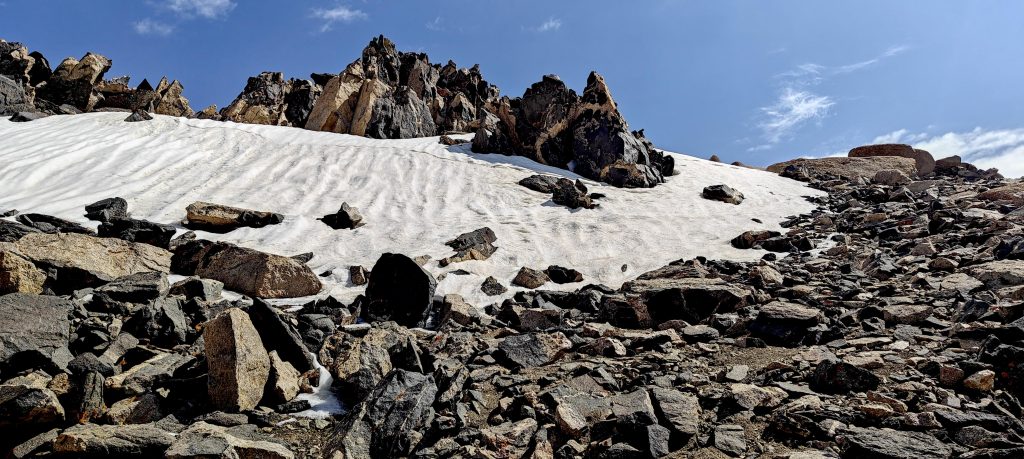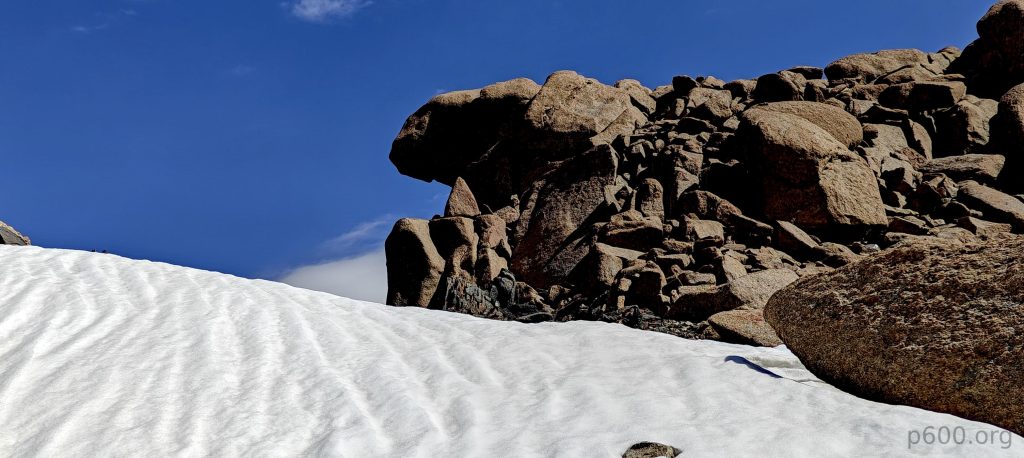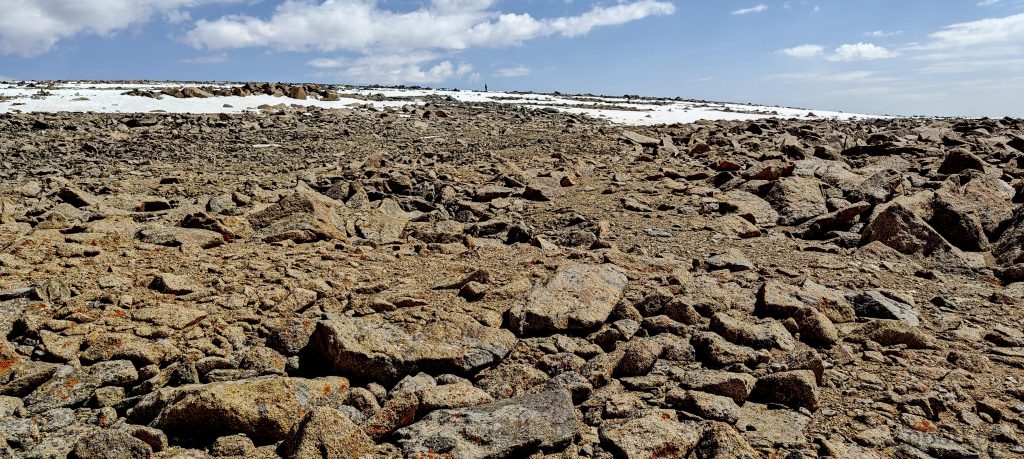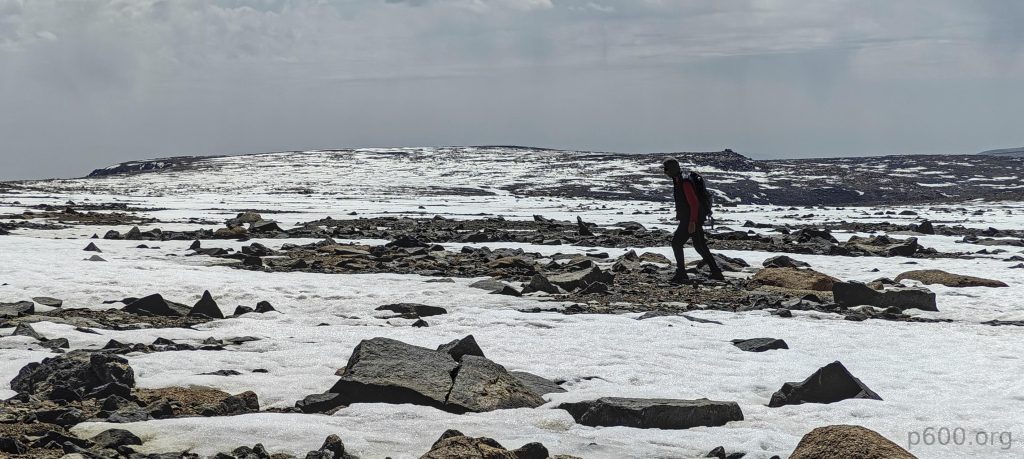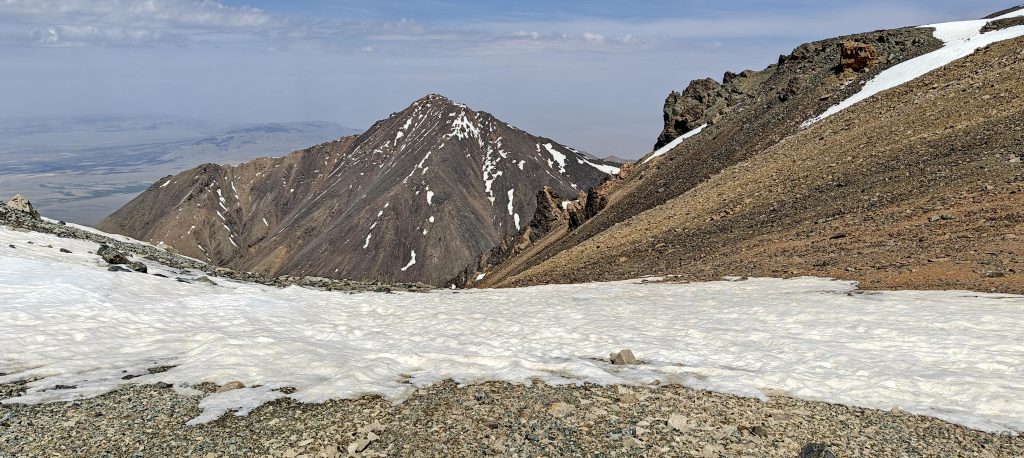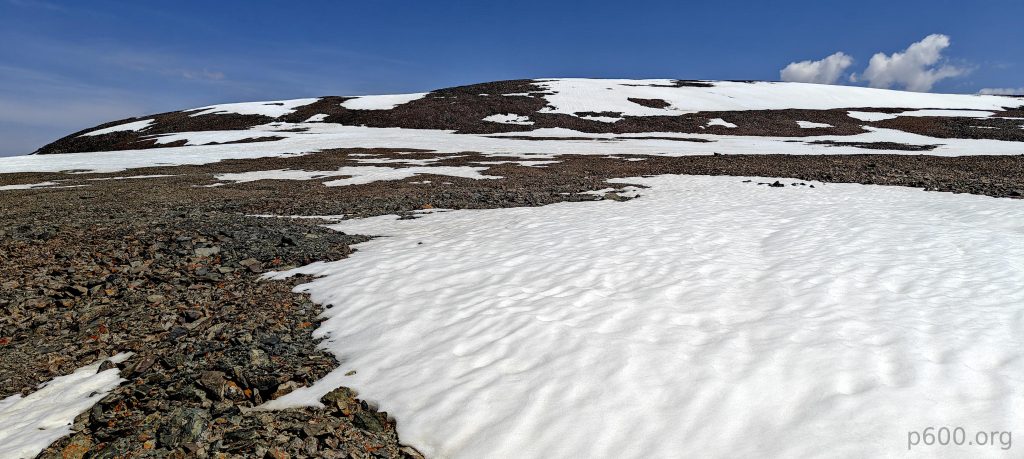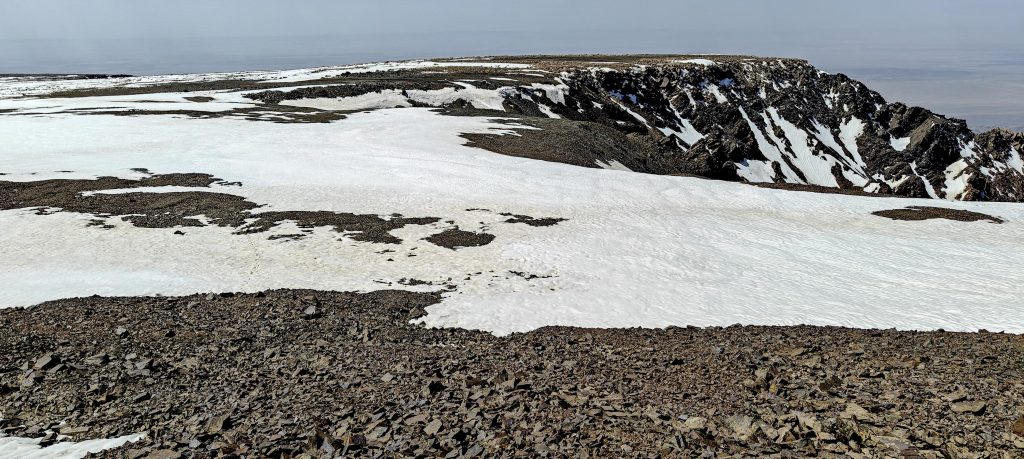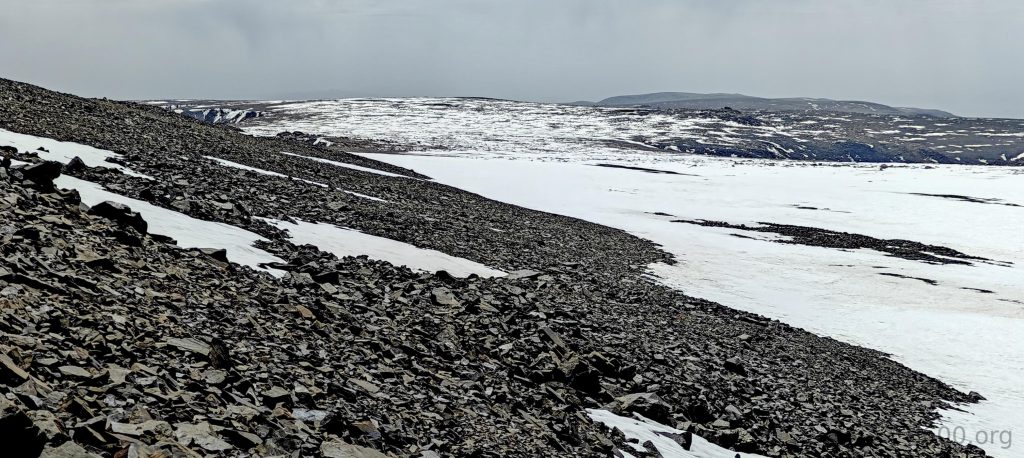 As is often the case in Mongolia, the summit is marked with a cairn and blue material stripes on a pole. We take a ten-minute break and then begin our descent. On the way up, our gaze was constantly drawn to the parallel ridge, especially while scrambling through the boulder fields. The grass always seems greener on the other side. Naturally, we decide to take the longer route and descend via ridge number two. Over the snow fields, we head straight to this ridge.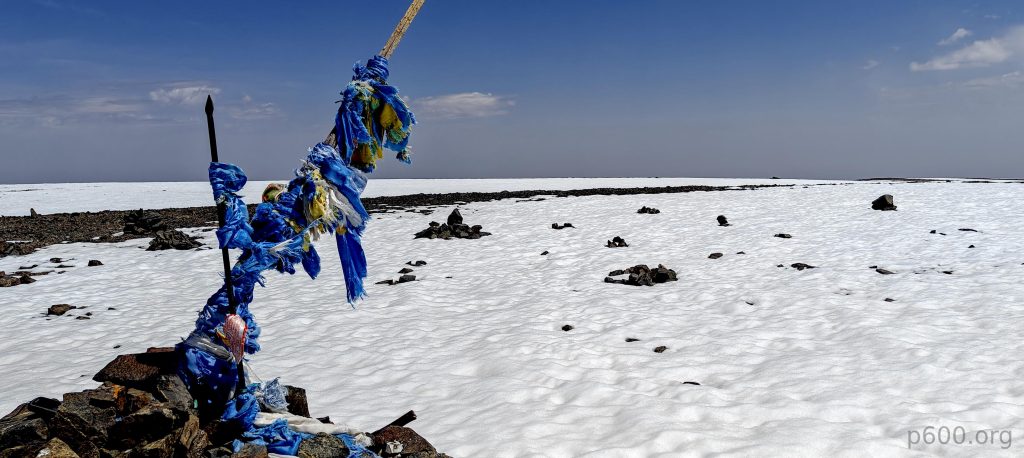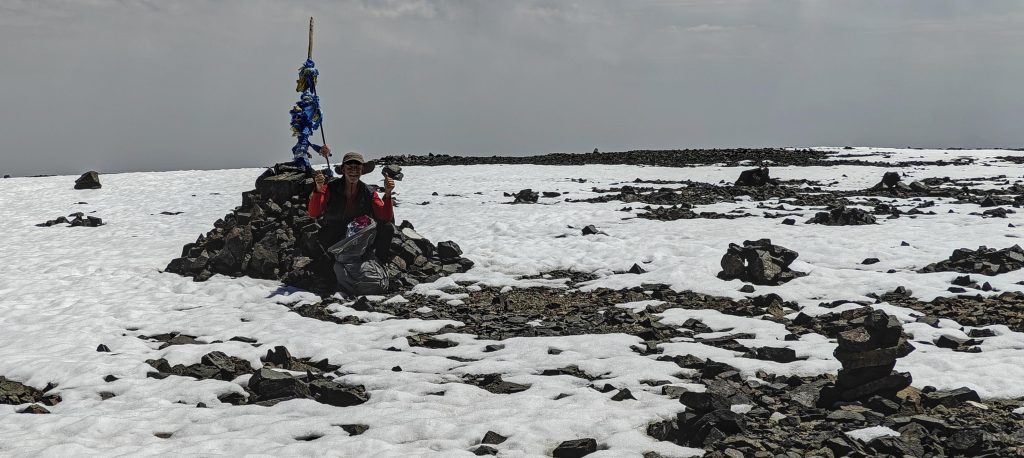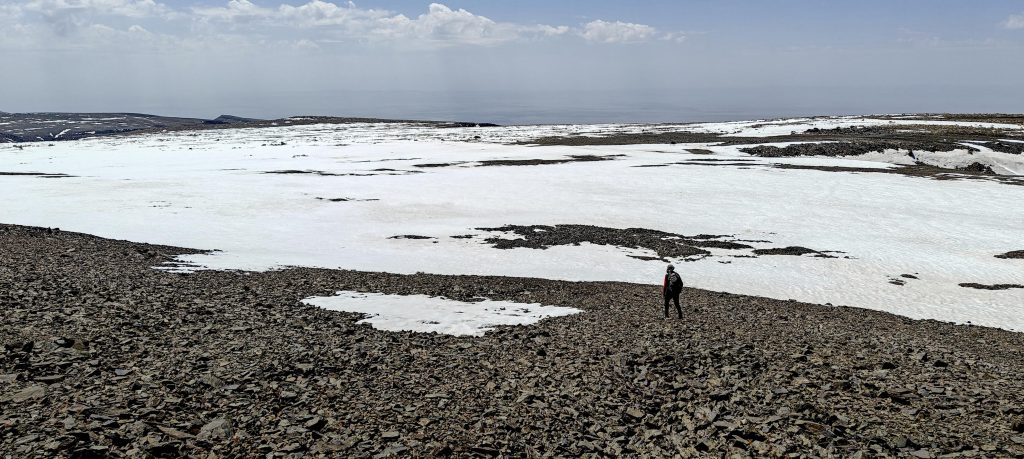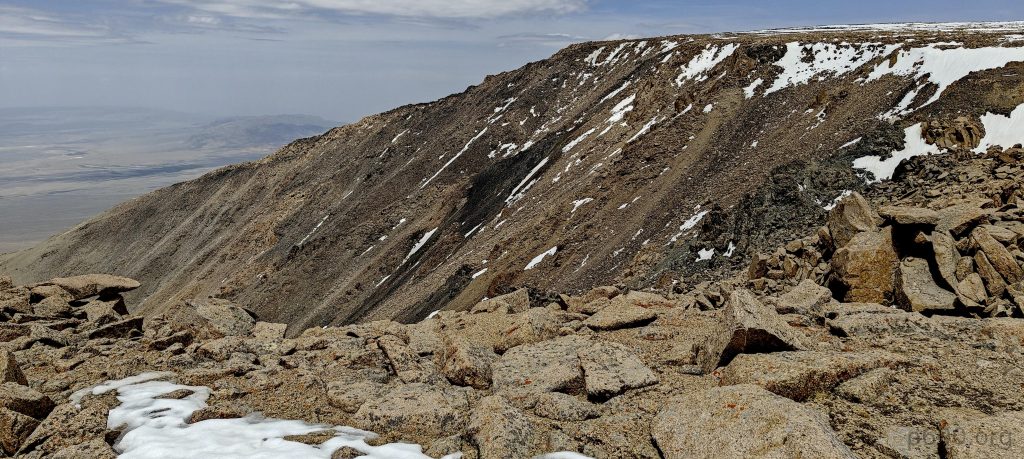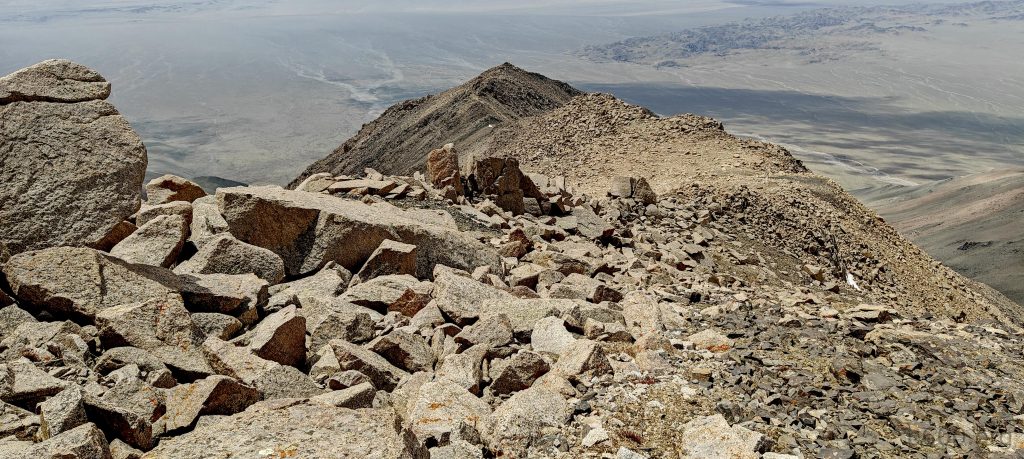 Ridge "number two" is longer but also a bit easier. It still has some scrabbly rocky sections, but they are not as long as on the "leftmost" ridge. We move quite fast, take a few breaks, and soon find ourselves close to the trailhead again.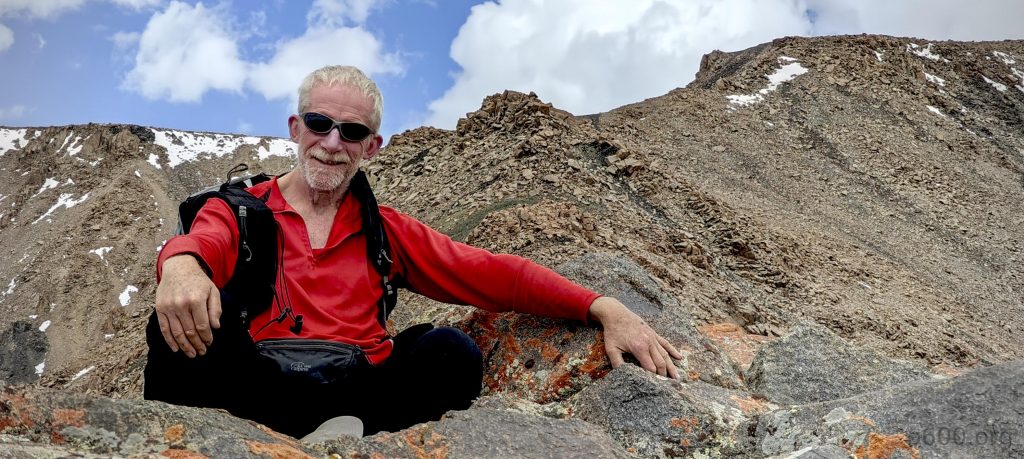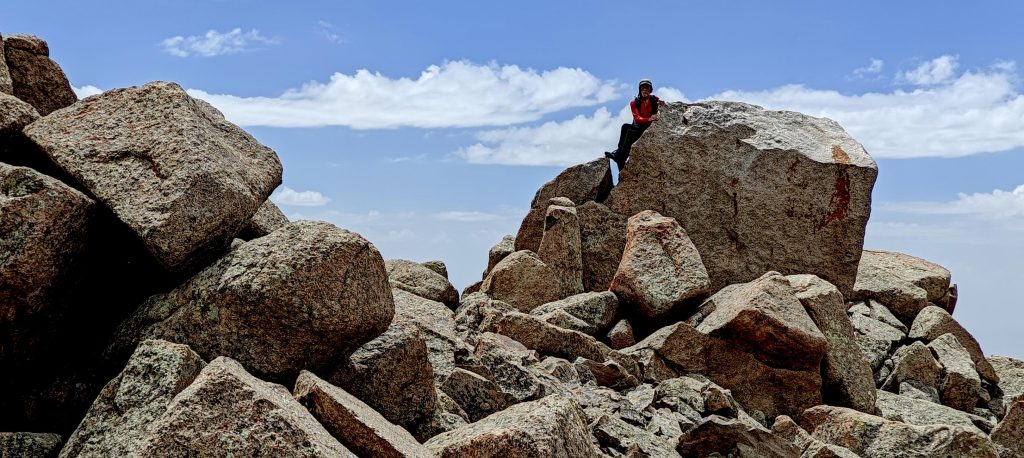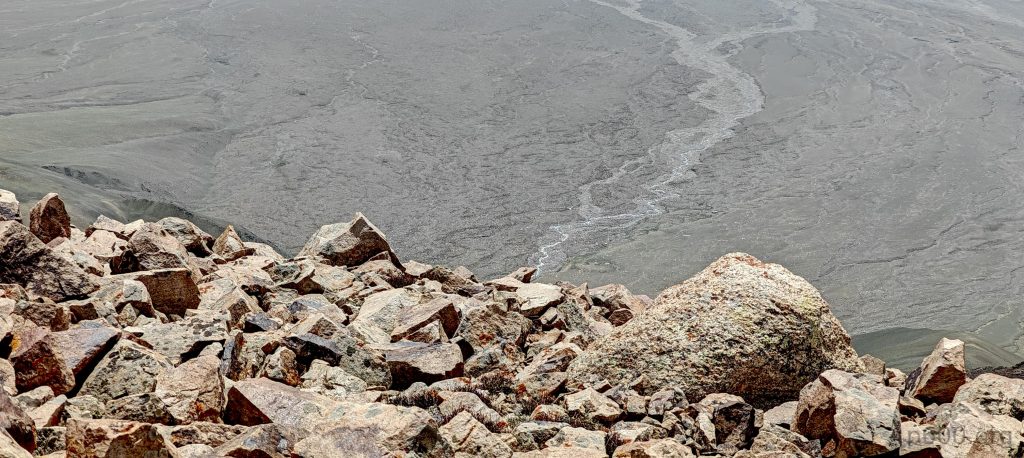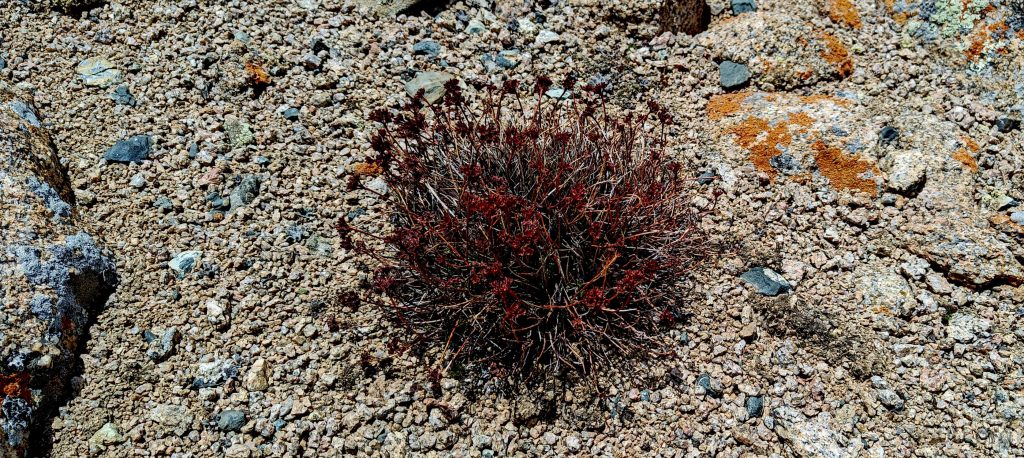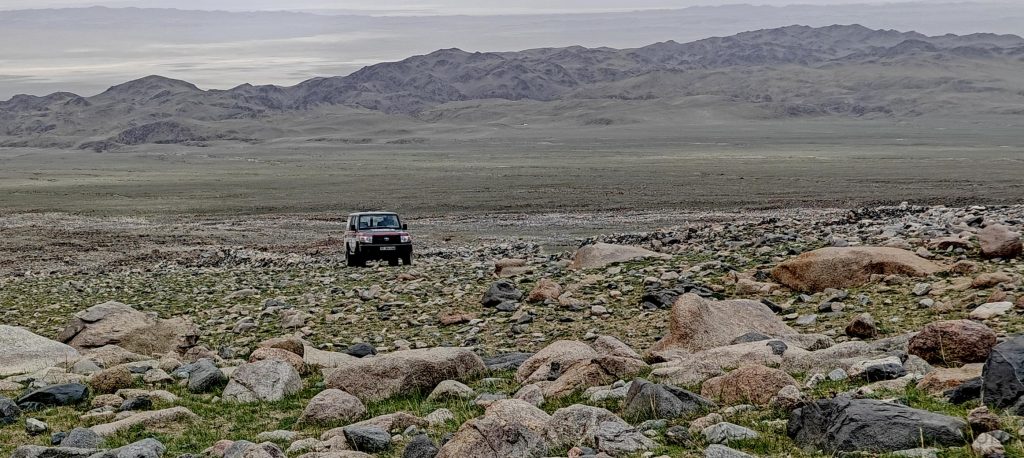 After climbing the third ultra on this trip, our confidence and belief that we will climb more peaks are as high as ever. I ponder which of these qualities appears first, confidence or belief, something to contemplate while we drive towards our fourth ultra peak – Hasgat Khairkhan Uul.