Yesterday, we tried to cross the Gobi Desert. However, a sandstorm surprised us, obscuring our view of the road ahead. We stopped and asked road construction workers for directions, seeking guidance. Their multiple route suggestions only added to our confusion. Consequently, we decided to drive back 150 km to Dalanzadgad. Today, we're traveling from Dalanzadgad to Bogd, but we've planned short stops. We use these breaks to climb some of the smaller prominence peaks we find. Two peaks of similar height near Bulgan city catch our attention. Since our maps don't label either peak, we name them based on their altitude and proximity to the city: "Peak 1156 Bulgan" and "Peak 1158 Bulgan".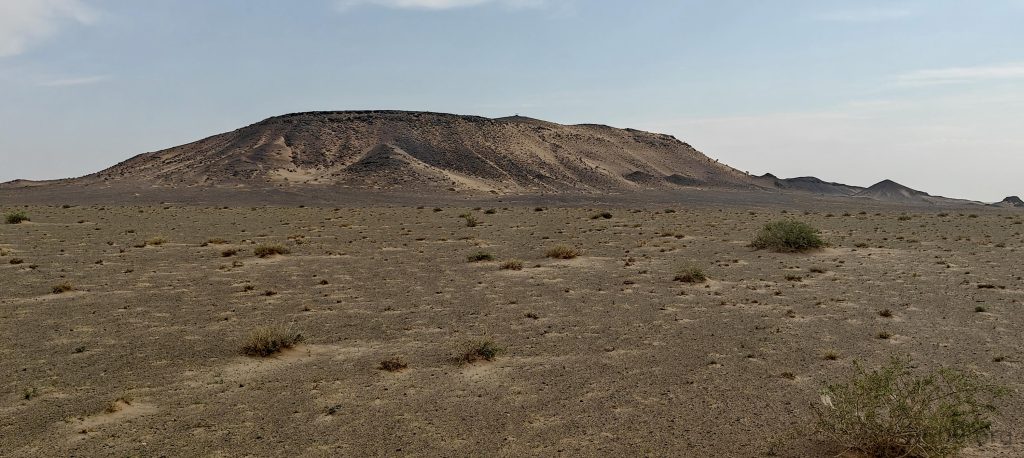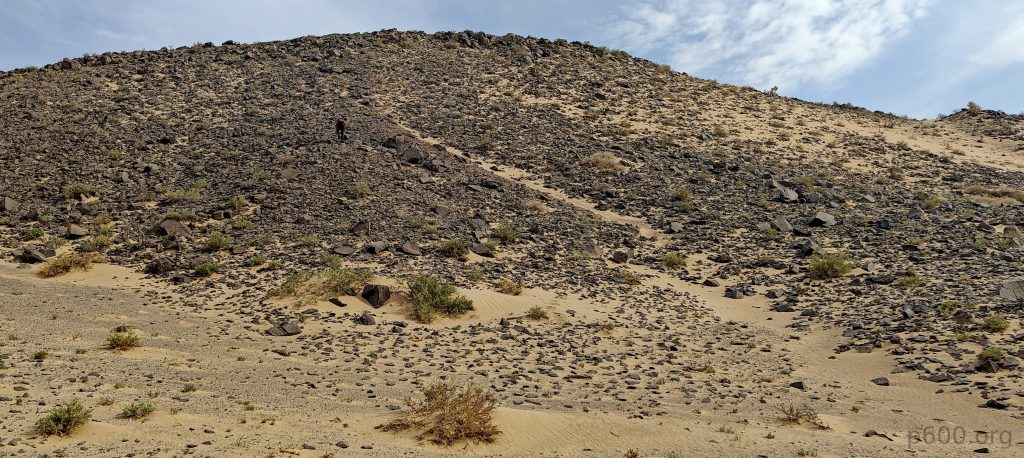 We turn the wheel to the right and head towards the peaks. Navigating around a few small ravines, we eventually stop in front of a slope that, though not particularly high, is somewhat steep. We leave the car, hop over rolling stones, and within minutes, reach the summit plateau.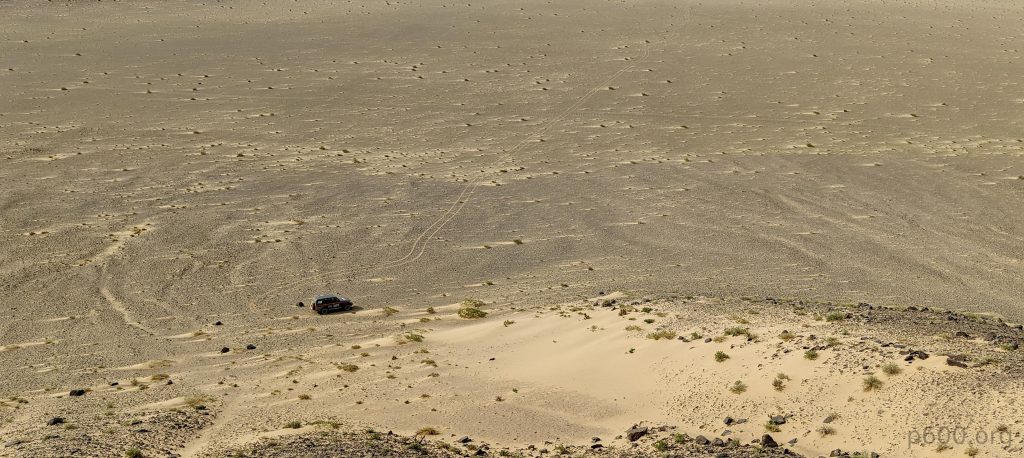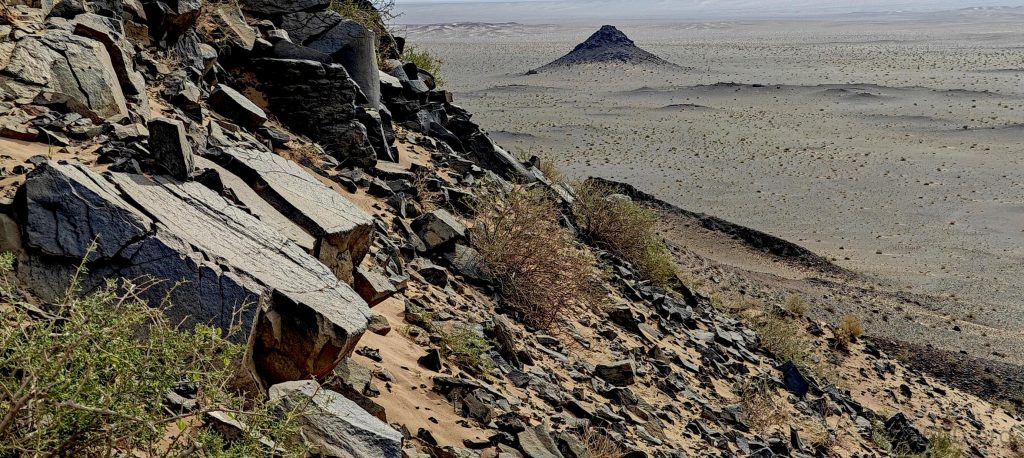 As is common in Mongolia, we discover a cairn at the summit, accompanied by a small shrine. The shrine has three pillars. This suggests that locals often visit peaks like this one. It's all very intriguing.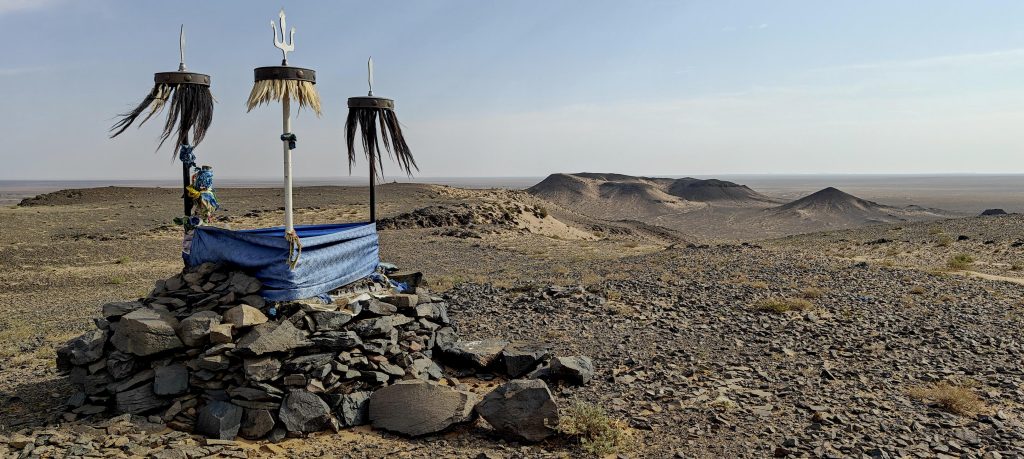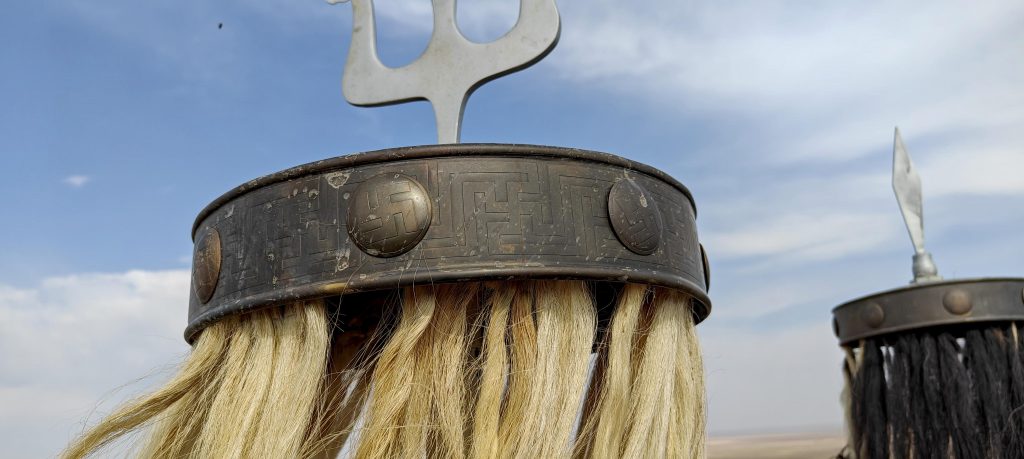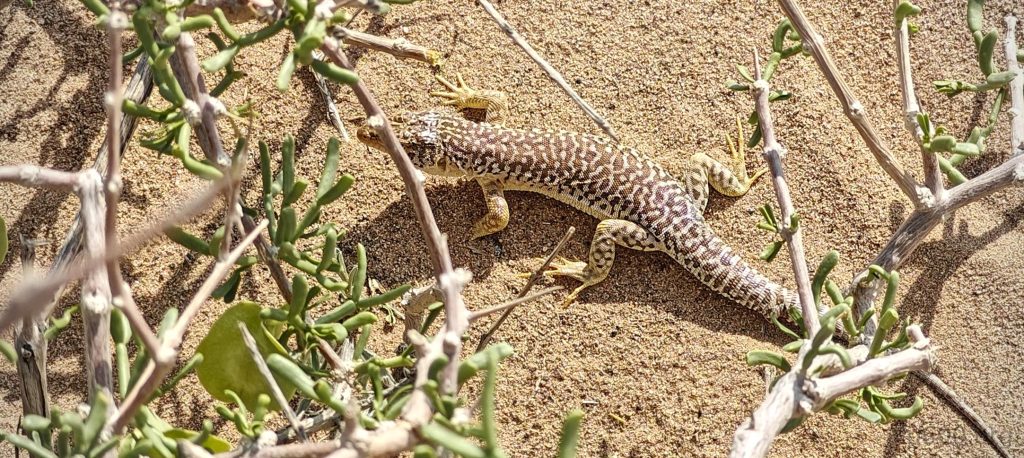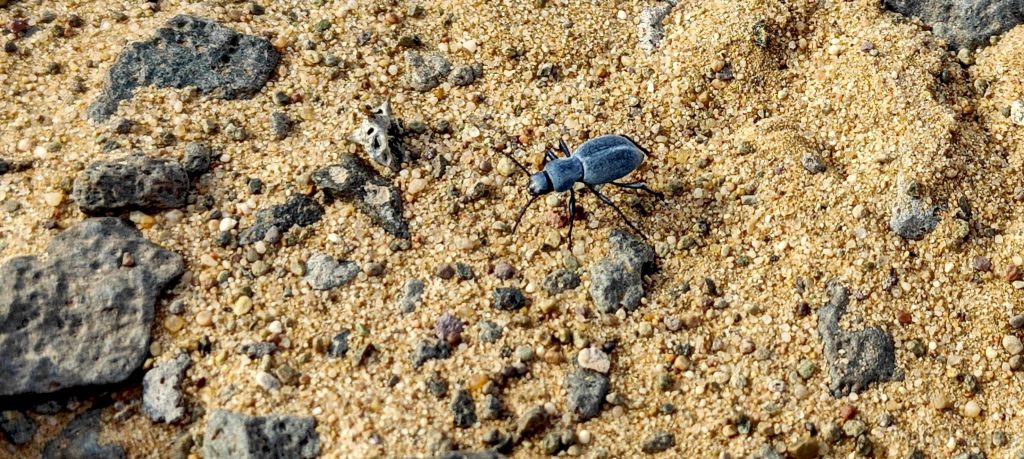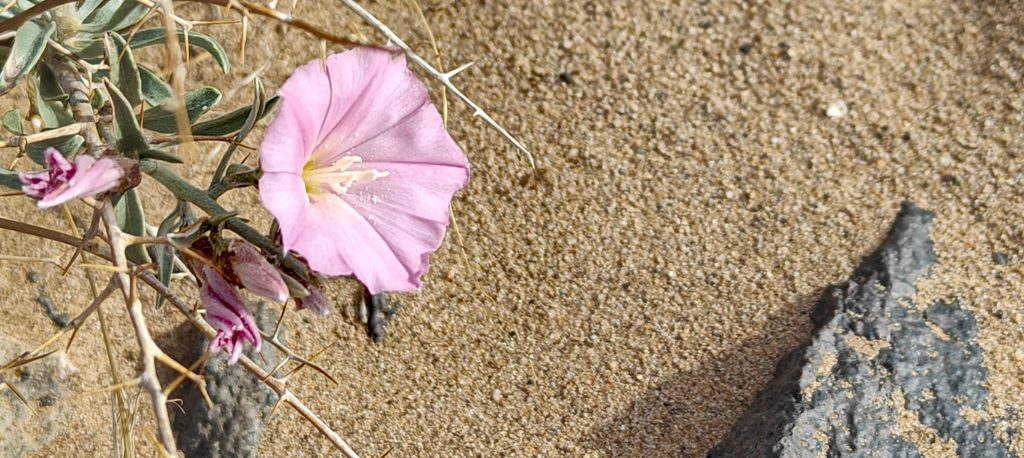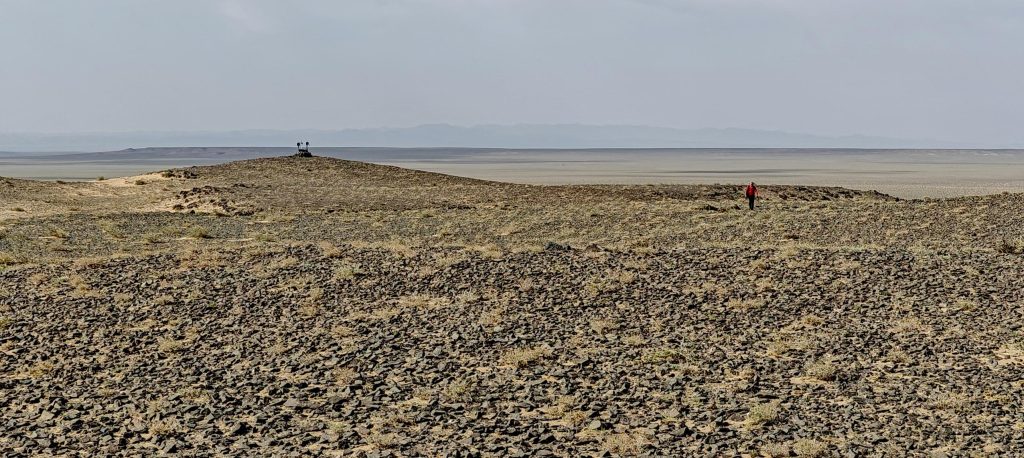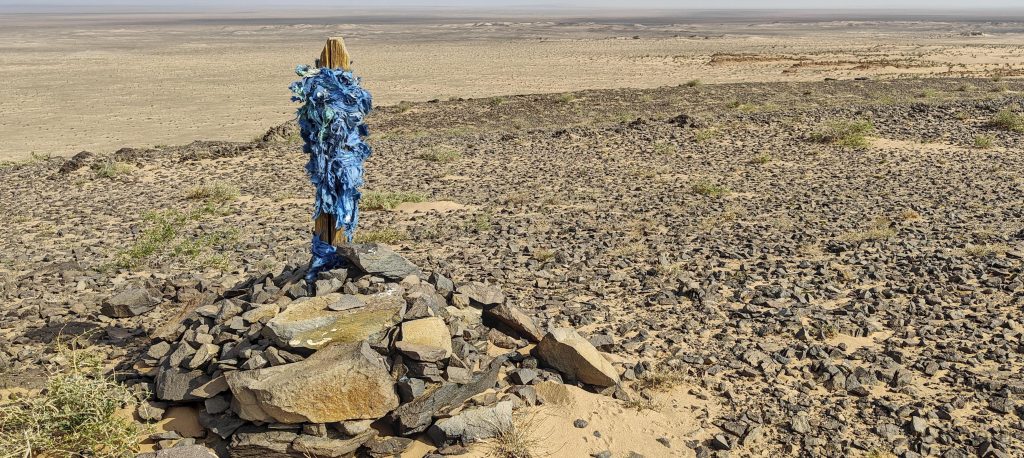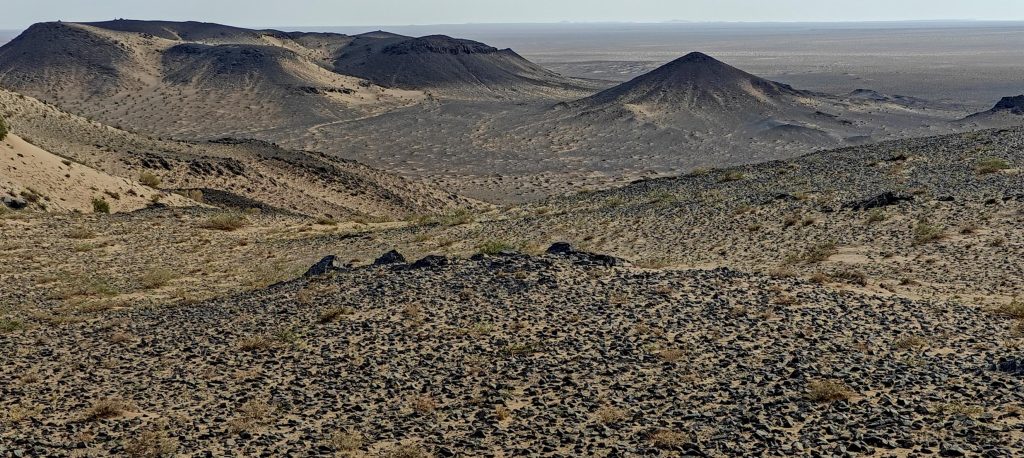 We walk a bit further to another subsummit with a cairn to the north, even though it's situated slightly lower. Using a hand level, Rob measures another peak about 1.2 km to the northeast and determines it's a bit higher (we later confirm that Peak 1158 is 2 meters higher). Rob decides to walk directly to that peak, while I opt to return to the car and drive closer to it. We plan to meet in the saddle between the two peaks.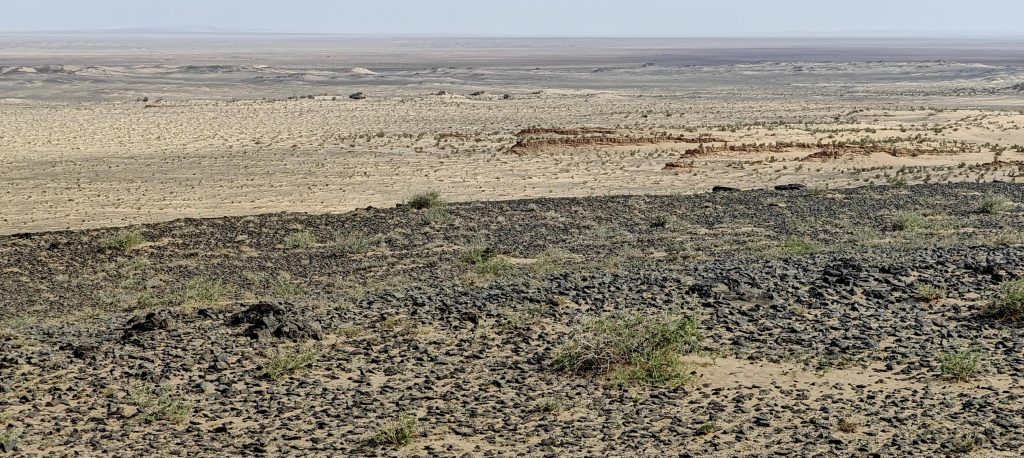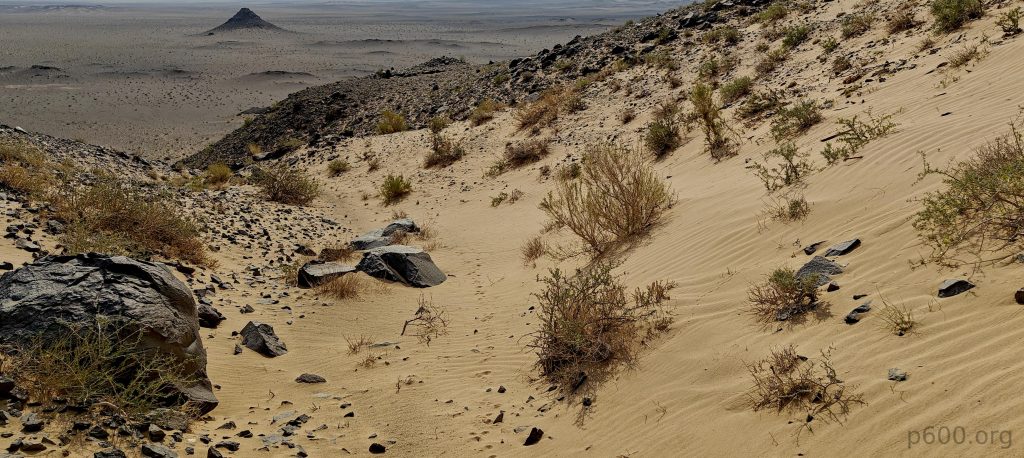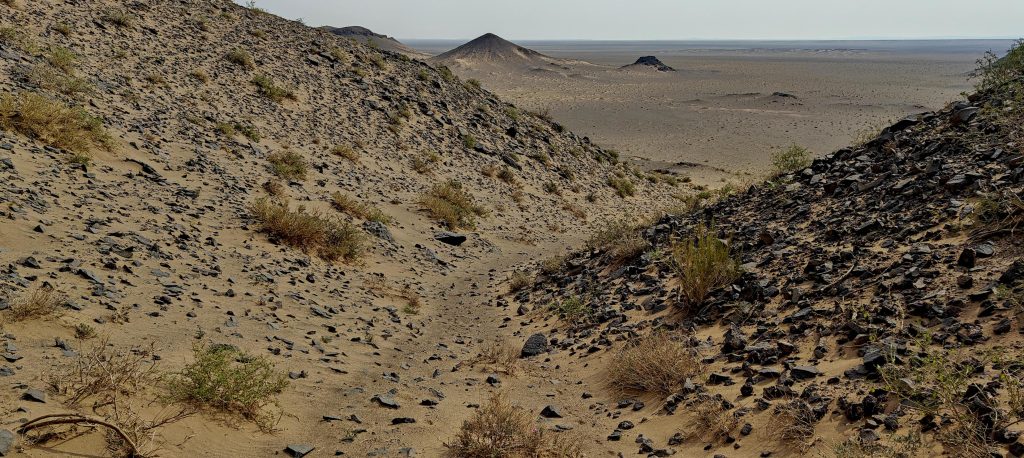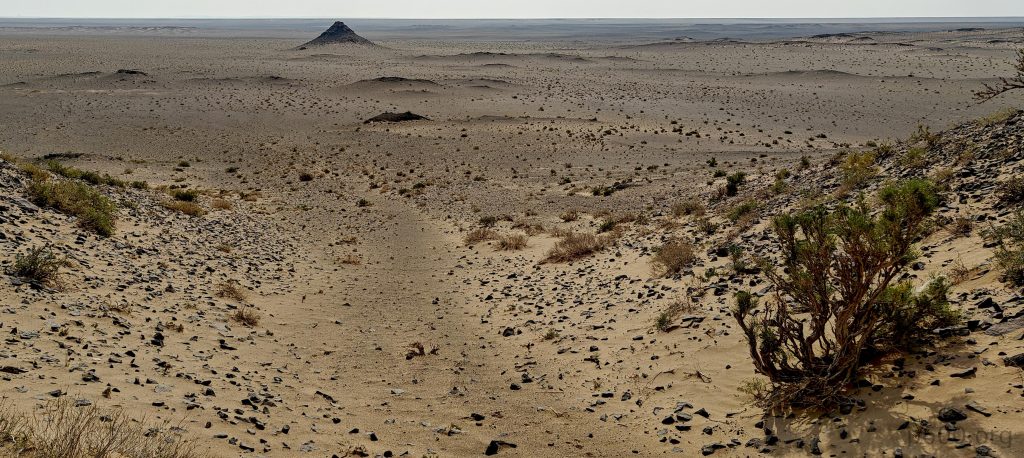 While descending, I avoid the slippery gravel slope and choose a sandy ravine instead. This turns out to be a good decision; descending becomes much easier, and I predict ascending would be too. Within ten minutes, I reach the car and then drive to the saddle, meet Rob, and together we ascend Peak 1158. The hike, though short, has been quite interesting.