The road from Ulaanbaatar to Dalanzadgad is paved and generally in decent condition. Approximately a hundred kilometers of the route have some potholes, but overall, the travel speed remains relatively high. We procure food supplies near the airport early in the morning and drive a couple of hundred kilometers to Mandalgobi, where we find one of the rare restaurants and enjoy a nice lunch. The restaurant is run by the owner's children, who are shy and hide behind the bar while serving two foreigners. Later in the afternoon, we traverse the streets of Dalanzadgad, which is situated 600 kilometers away from Ulaanbaatar. This town is inhabited by around 20,000 people and functions as the capital of the Ömnögovi Aimag province. Its relative proximity to the first ultra mountain, Dund Sayhni Nuru, makes it a convenient place for us to stay overnight.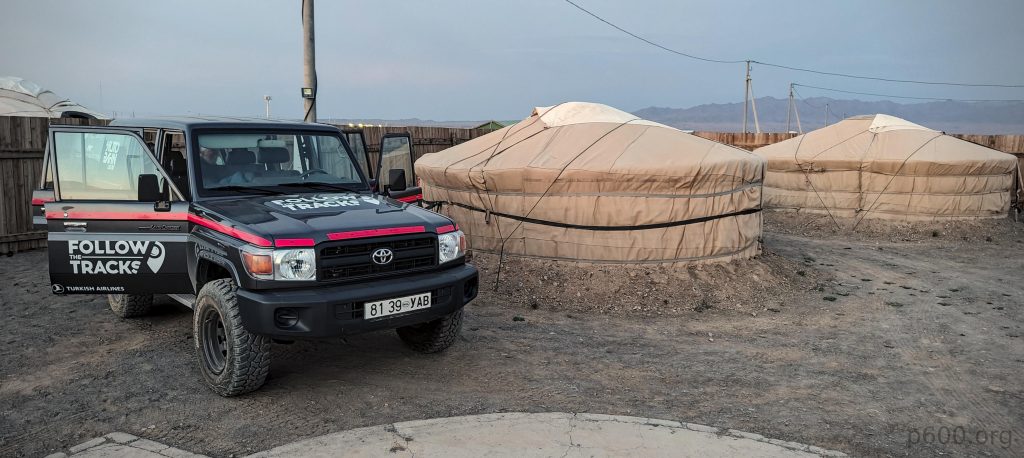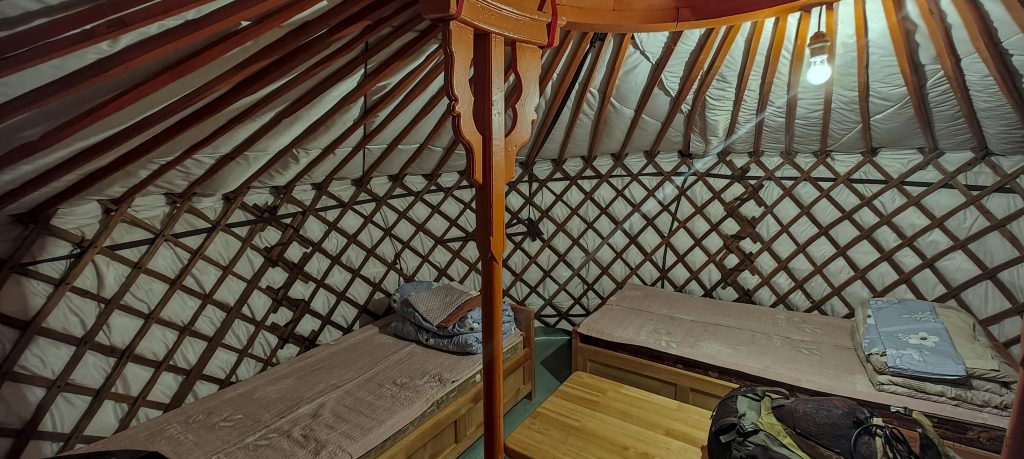 We are prepared for camping in the steppe, however, when we spot a good-looking hotel in Dalanzadgad, we stop and try our luck. Booking hotels in advance outside Ulaanbaatar is challenging or impossible for two reasons. First, there are very few hotels, and they are mainly located in larger centers like Altai, Khovd, Bayankhon, or Dalanzadgad. Second, the few that exist do not have an online presence. Regardless, a lady at the reception informs us that the hotel is fully booked for the next week and offers us local homestay accommodation, and we somehow accept it. Soon, another lady comes to the hotel, and we follow her a few kilometers to the outskirts of the city. It becomes obvious that we will be sleeping in a yurt, which provides a unique and enjoyable experience for our first night in the countryside.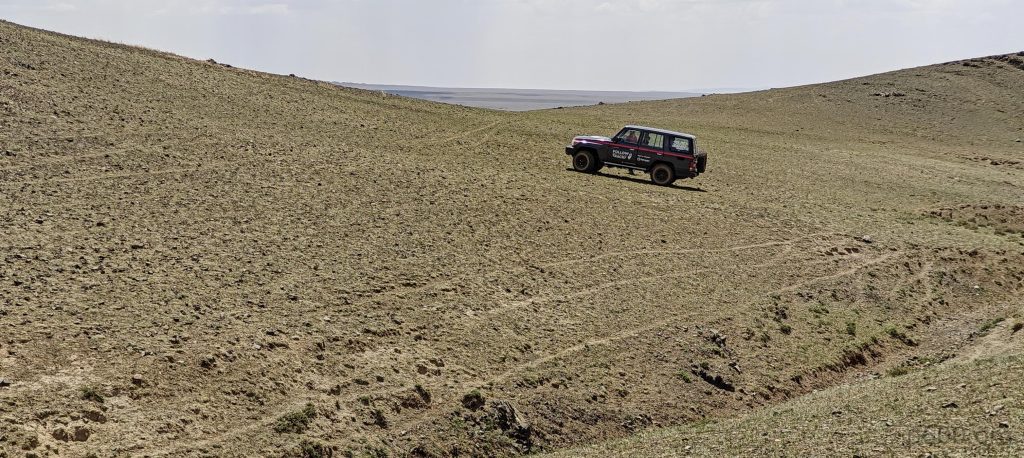 Early in the morning, we drive southwest towards Bayandalaj village, covering another fifty or more kilometers. At a certain point on the paved road, we head straight towards the summit direction. It's not a complete off-road situation, as there are tracks to follow. We manage to drive another dozen kilometers before encountering a ravine that's too deep to pass. This is a clear sign that we need to park the car and start walking.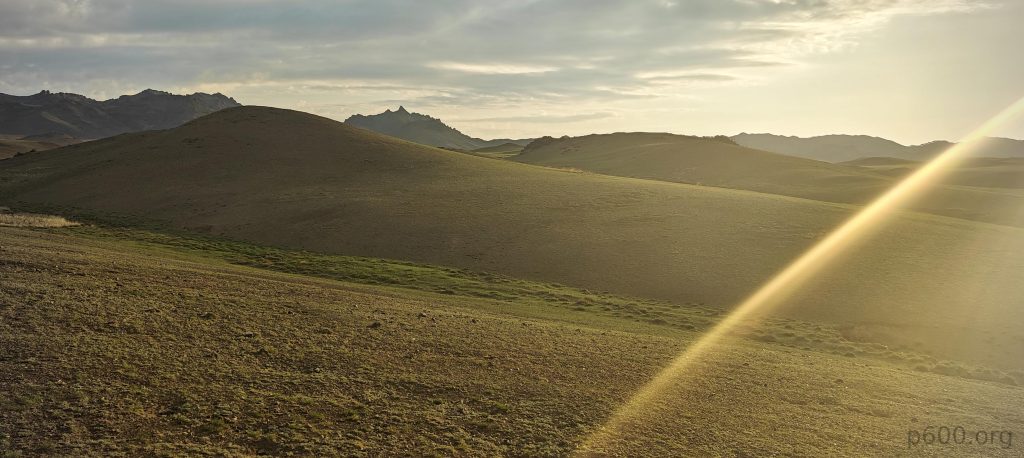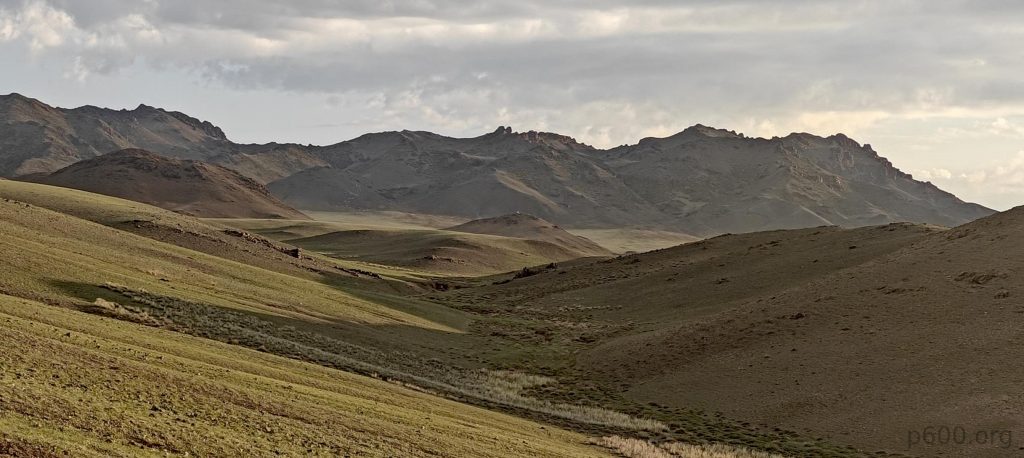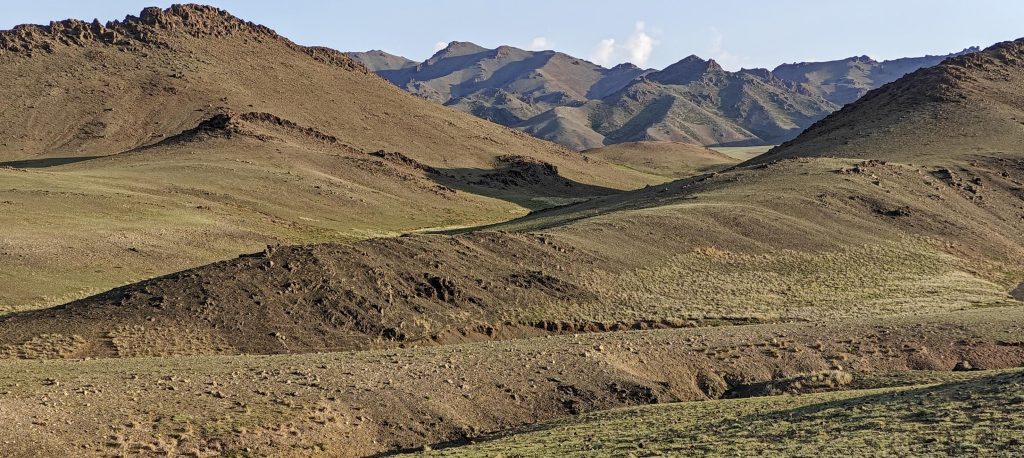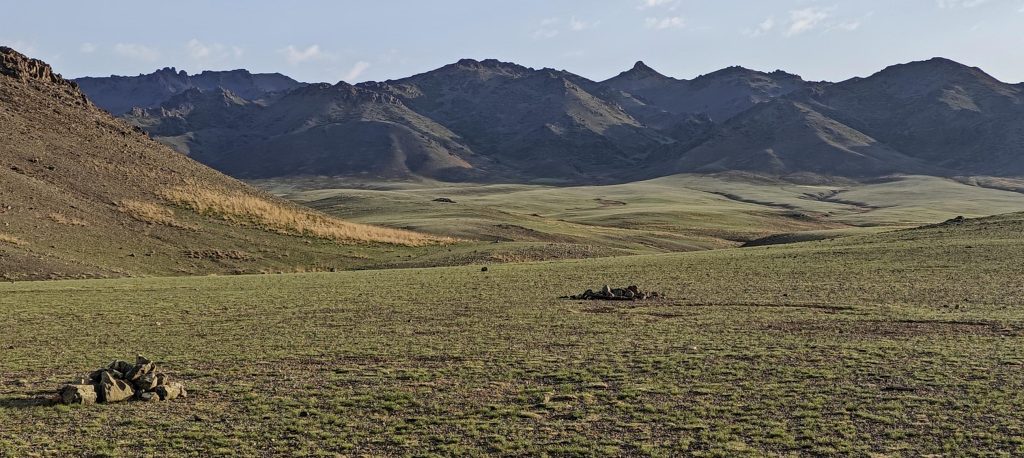 The temperature is not too cold nor too warm; walking in the morning has its advantages. The surface is also friendly, with a few minor inclines. After an hour, we reach the mountain base and start ascending the slopes. Once again, nothing too complicated, just a bit steeper than before. One slope, then another, and one more – finally, we find ourselves on the ridge, heading straight towards the summit. The ridge is easy to follow, and we move quickly.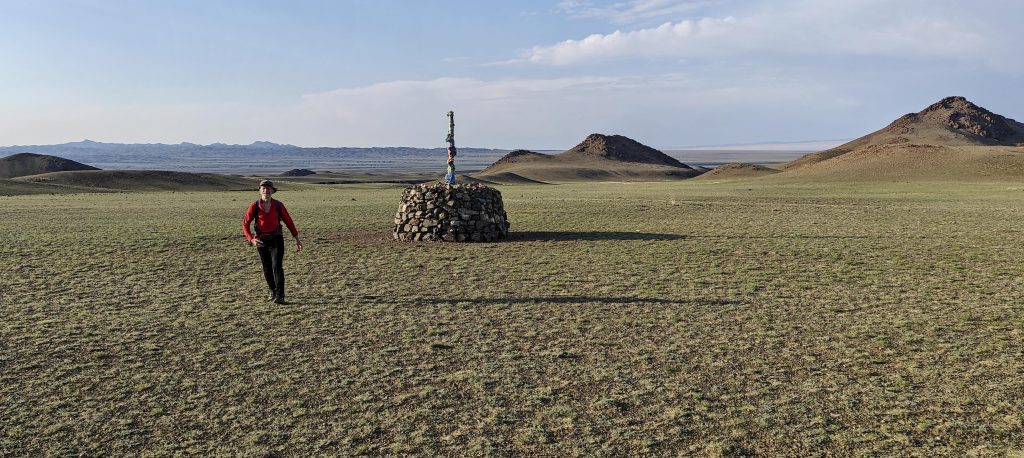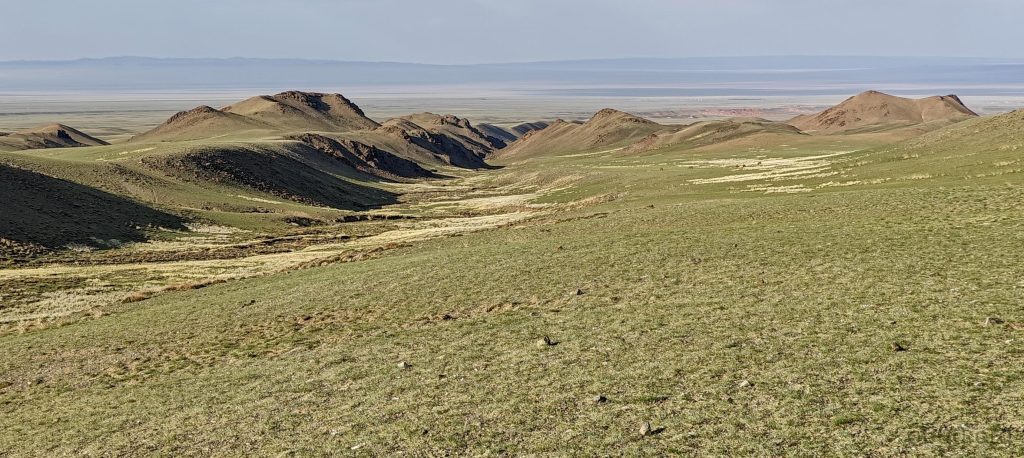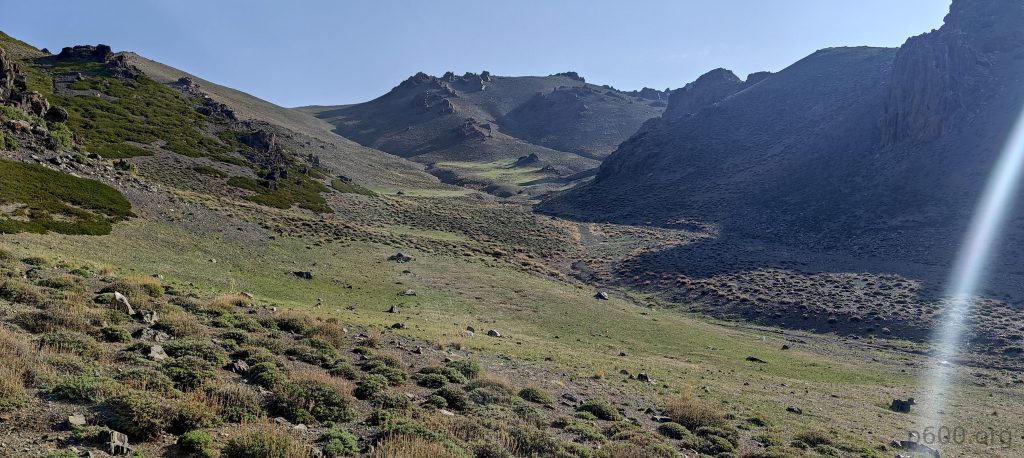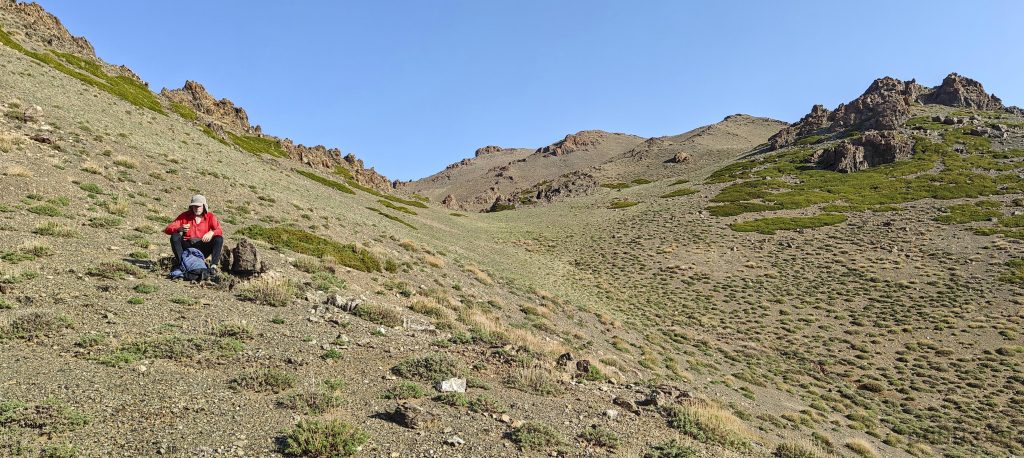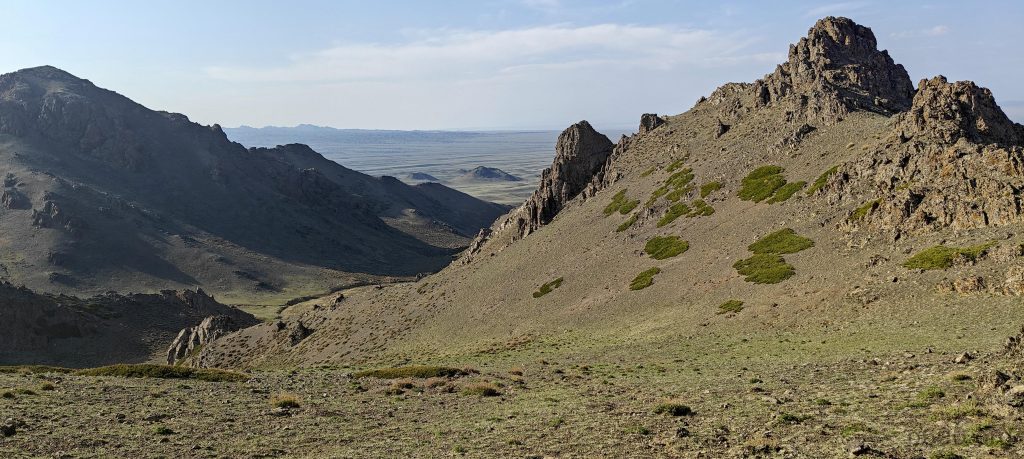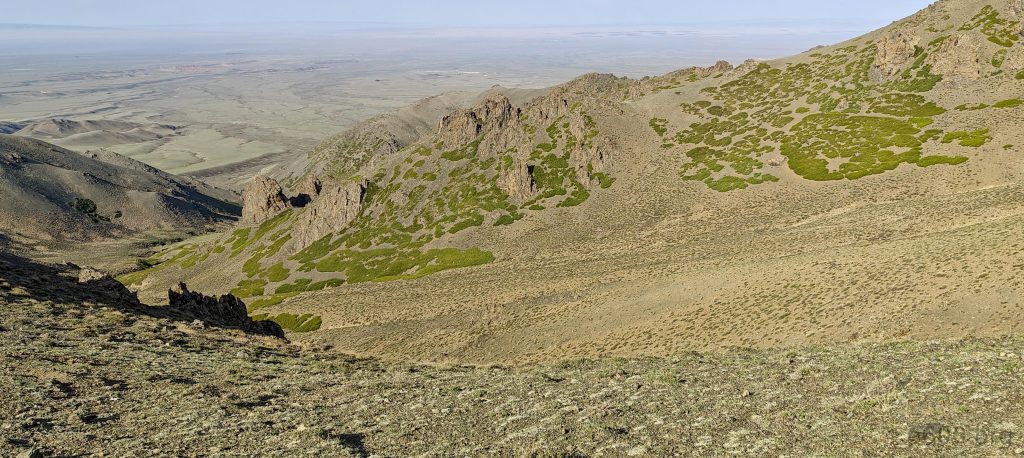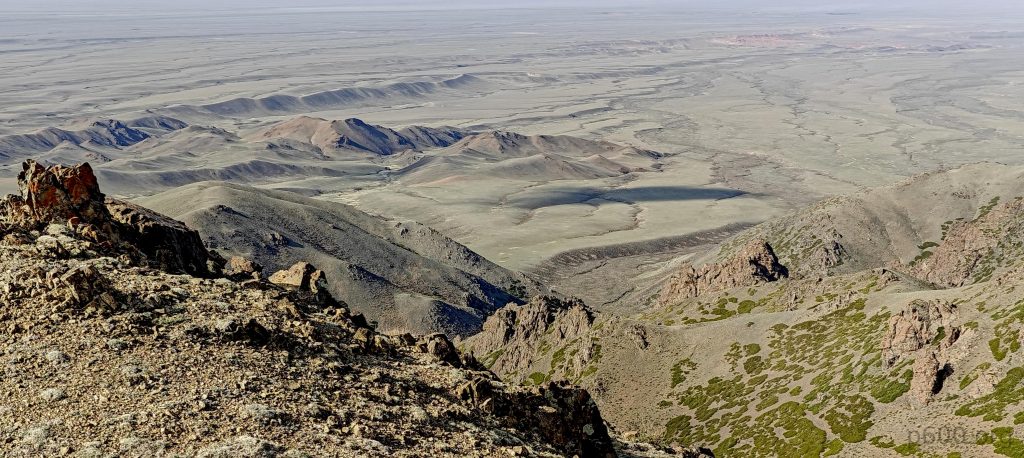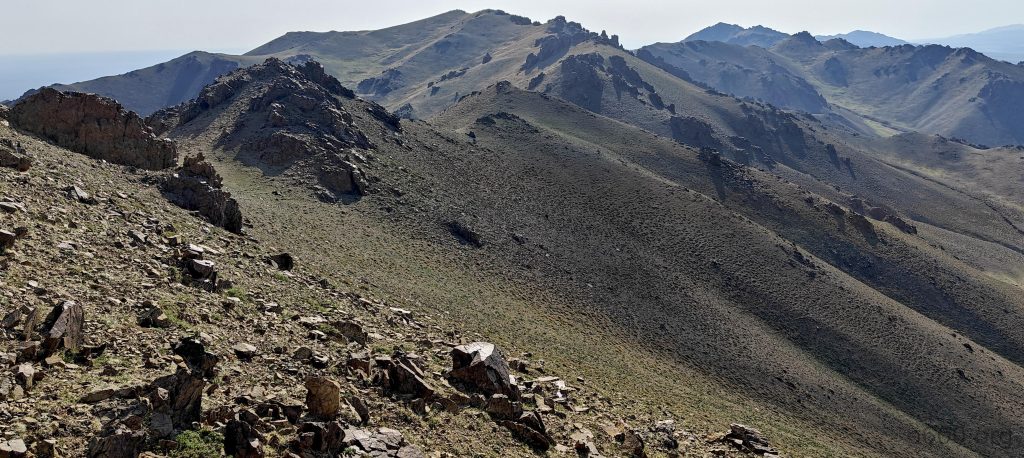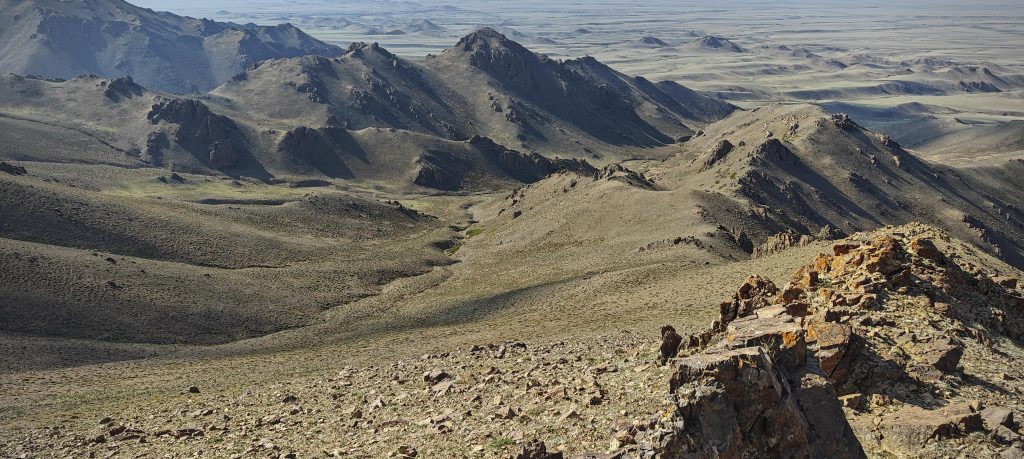 The mountain has three smaller sub-summits, each a couple of kilometers apart. The highest one is called Middle Beauty. Interestingly, while we're not entirely certain, on the map we came across Eastern Beauty, situated approximately 30 kilometers southeast in what seems to be a different mountain range. Its altitude is slightly lower, at 2815 meters, compared to our ultra Dund Sayhni Nuru. I don't know for sure, but I suspect that somewhere northwest, one might find a range with a Western Beauty summit.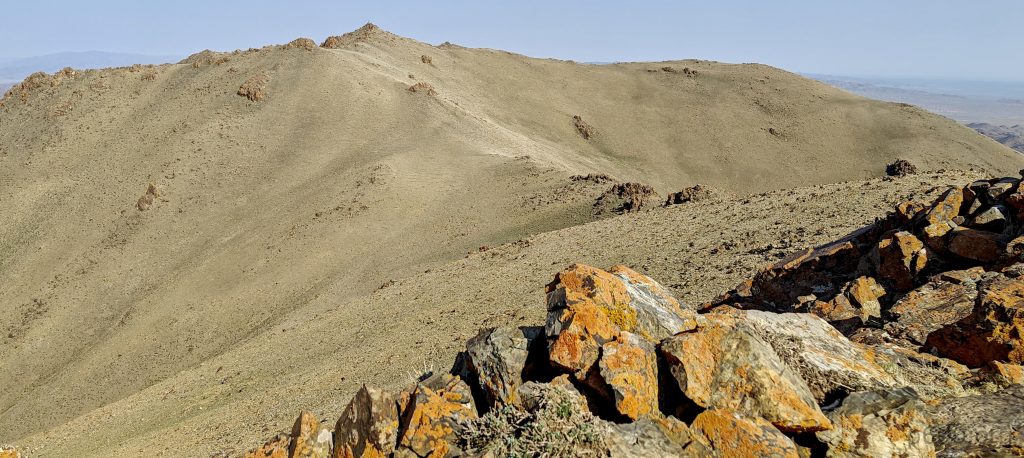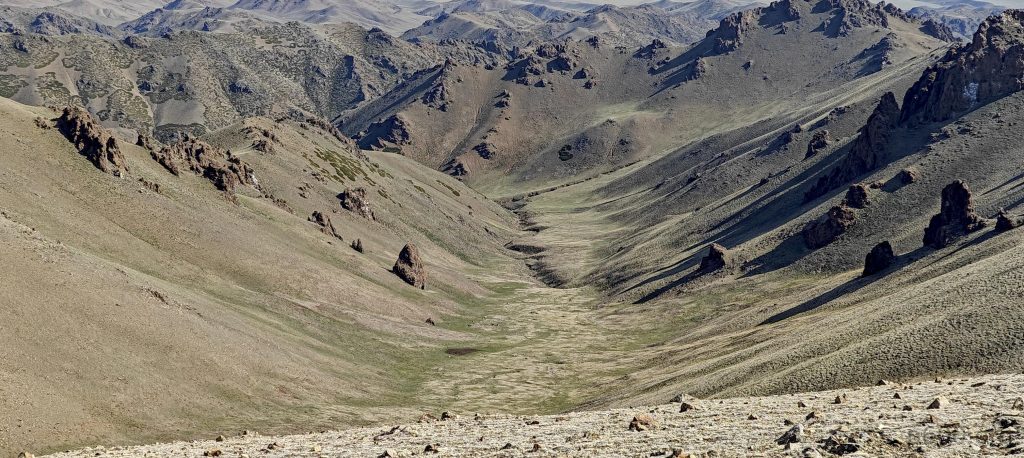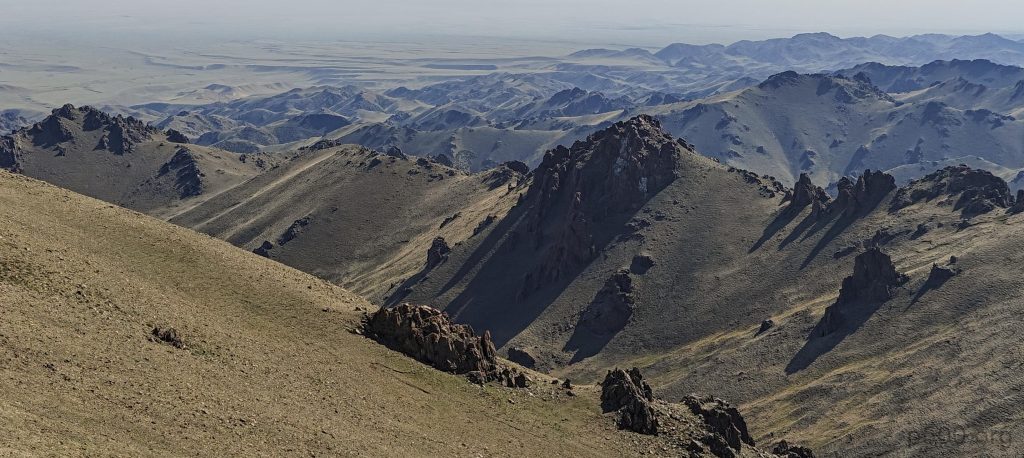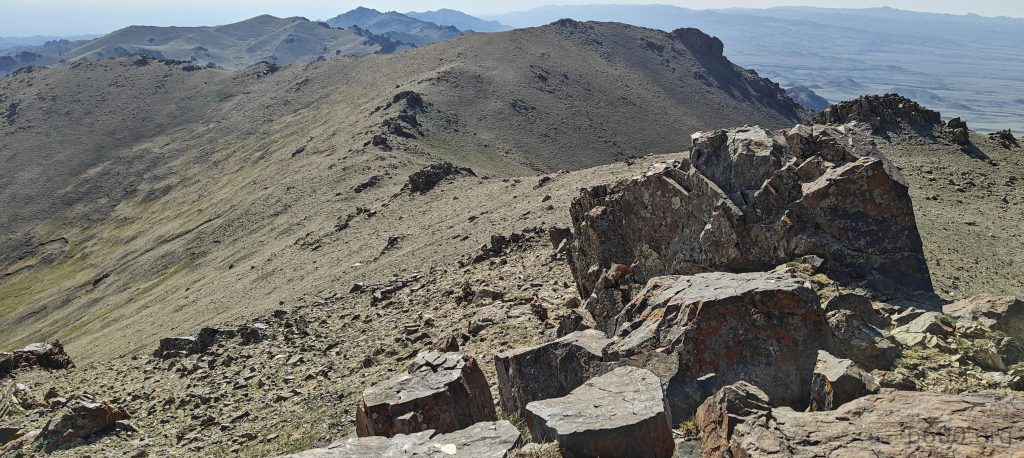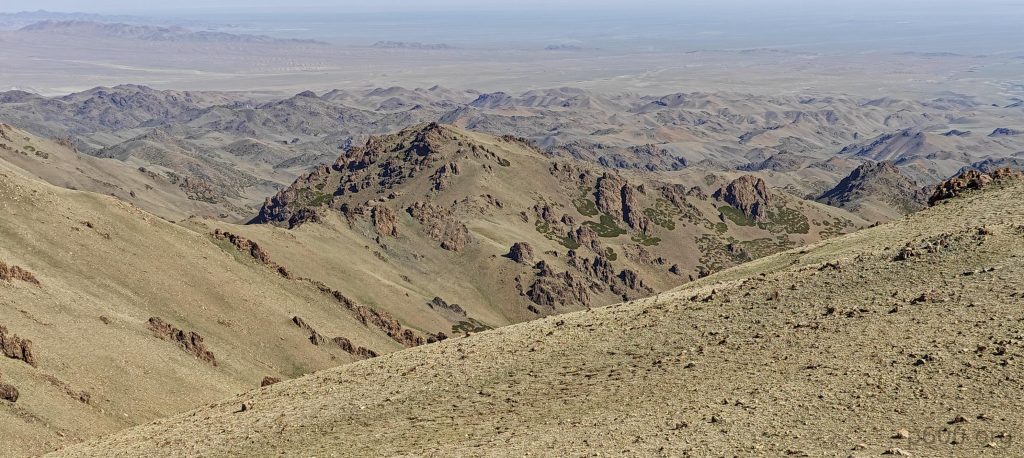 At the highpoint, we discovered a typical blue shrine. After a short break, we decided to visit the northwest sub-peak as well. Rob's handheld level measured it to be lower, but anyway, since we're here, why not visit it? Moreover, we noticed an intriguing white bar a few meters below the summit. Later on, we found it to be another shining shrine.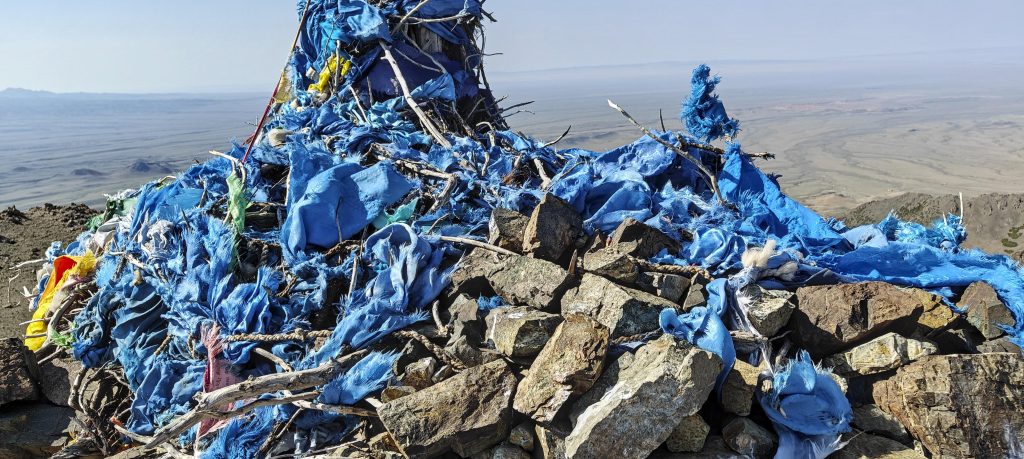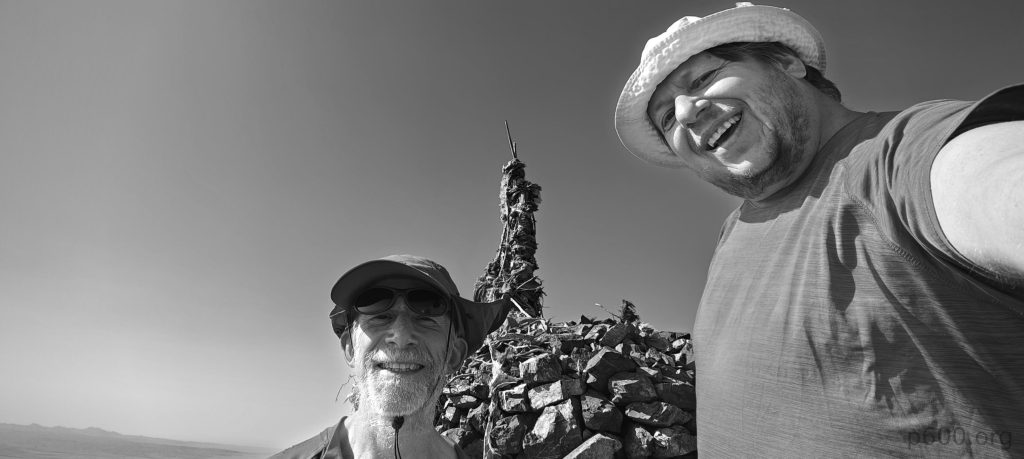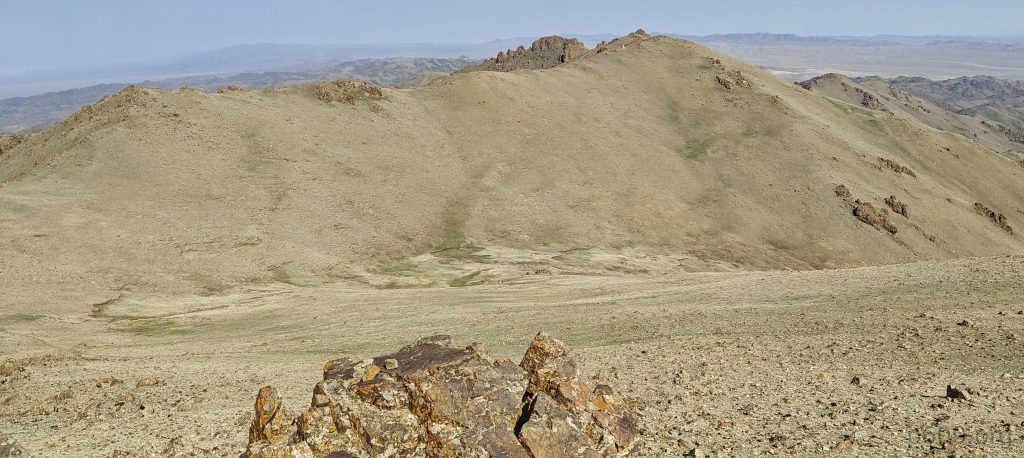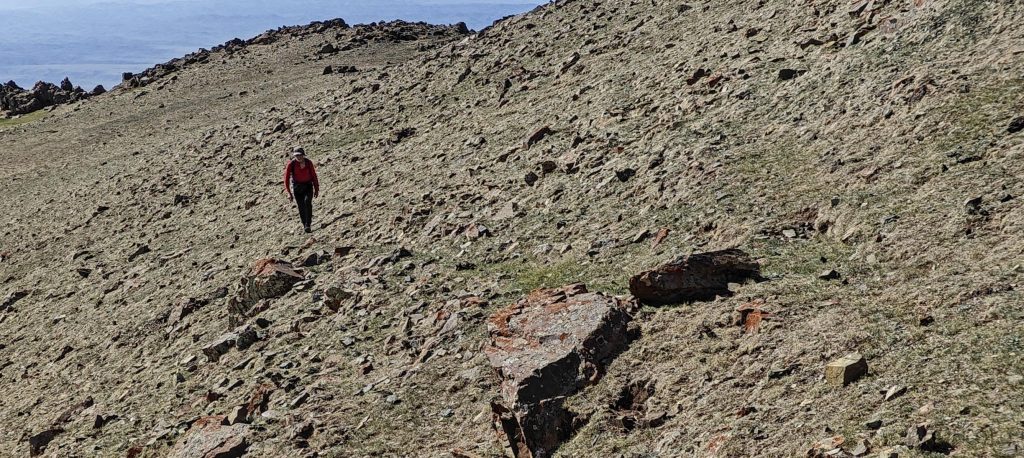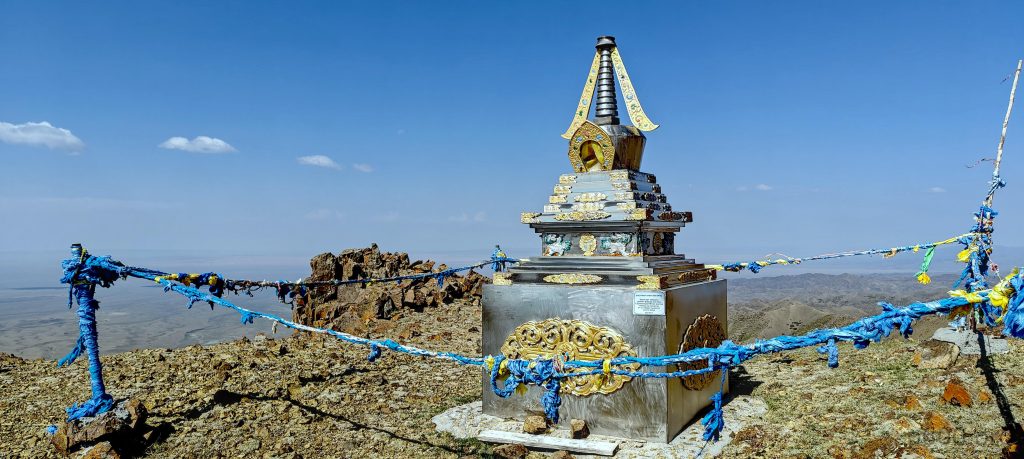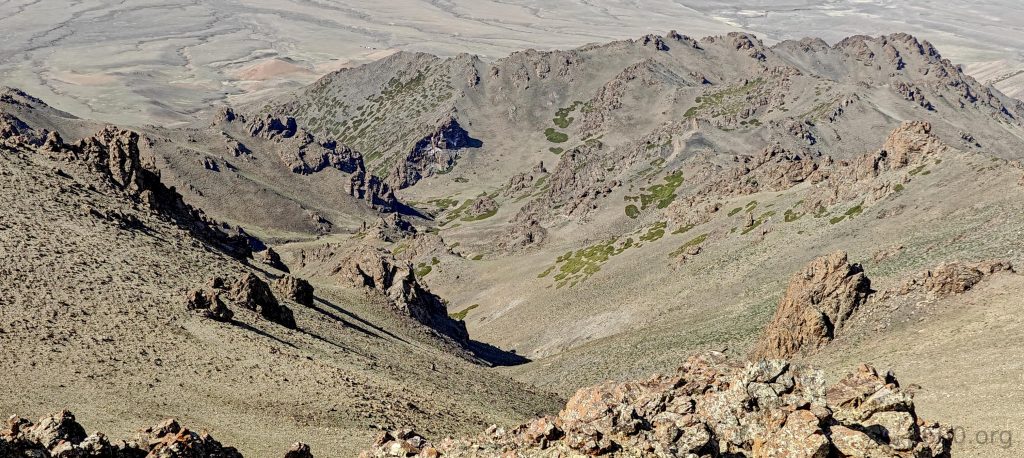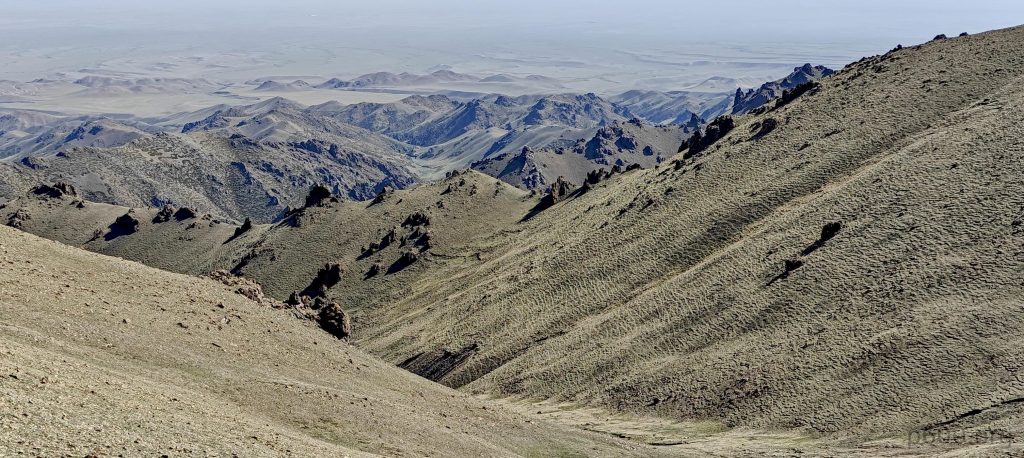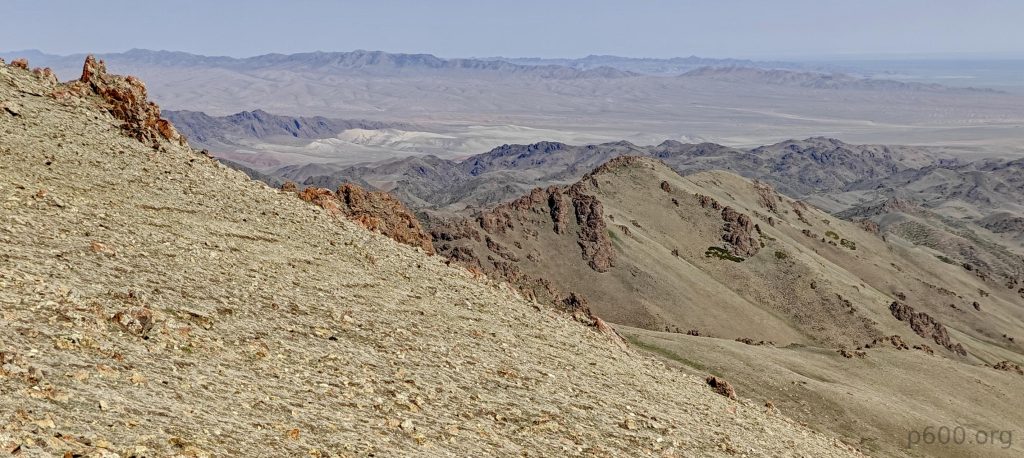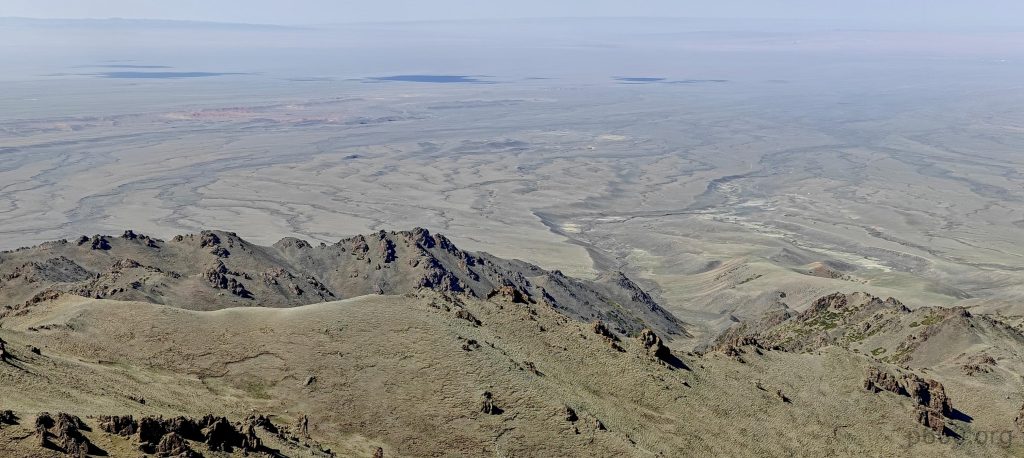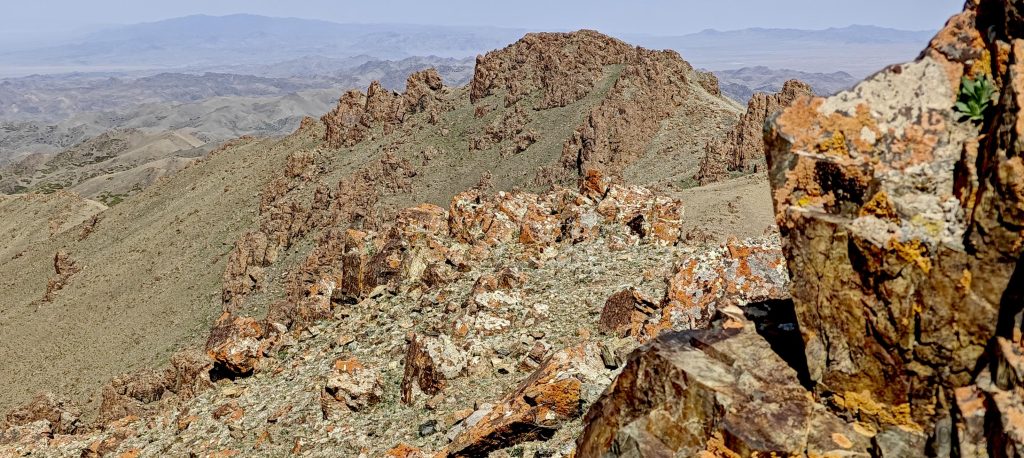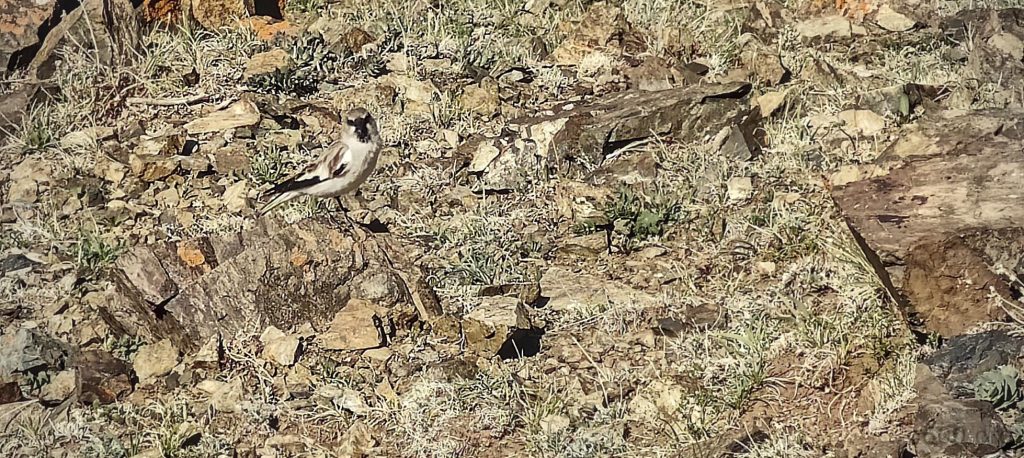 On the way down, we follow the same ridge but start descending the slope before the southeast sub-peak. Maybe half a mile away from there, we reach the ridge on the way up. The terrain is not bad, more or less the same quality and complexity as on the ascent. Soon, we are down at the flatter part. We can see car tracks coming here, so it must be possible to leave the car somewhere here, much closer to the summit. Anyway, the difference is not dramatic; we walk another half hour and decide to detour to two bumps – P60 and P40. It's an easy scramble with very good views around. Soon, we reach the car, find a good spot for lunch consisting of sardines and noodle soup. After lunch, we continue driving, and just before the paved road, we spot one more P30 peak, and Rob tests our car's limits. Not bad; however, the last few meters we need to walk. So, unlike us, the car has its limitations.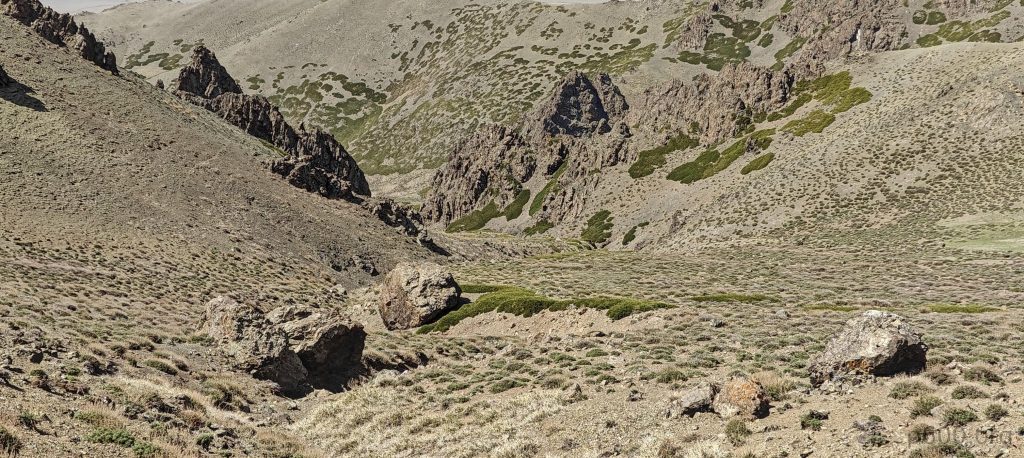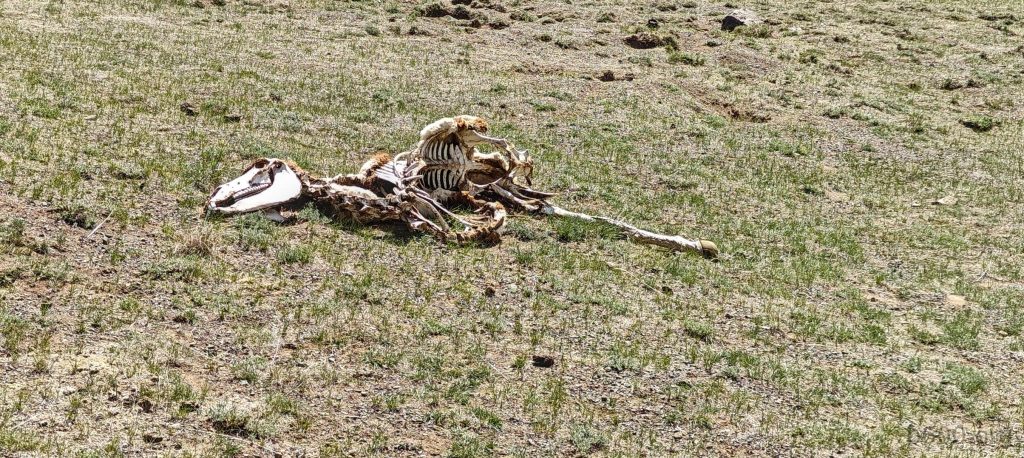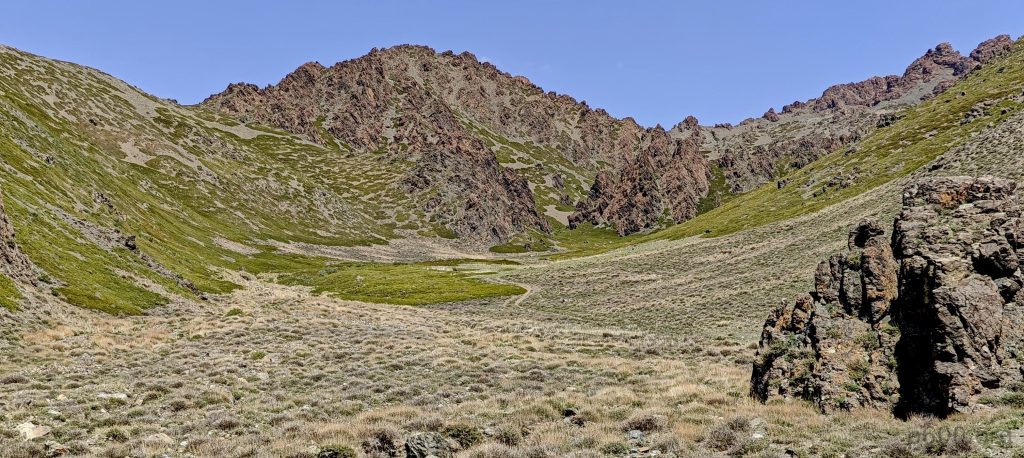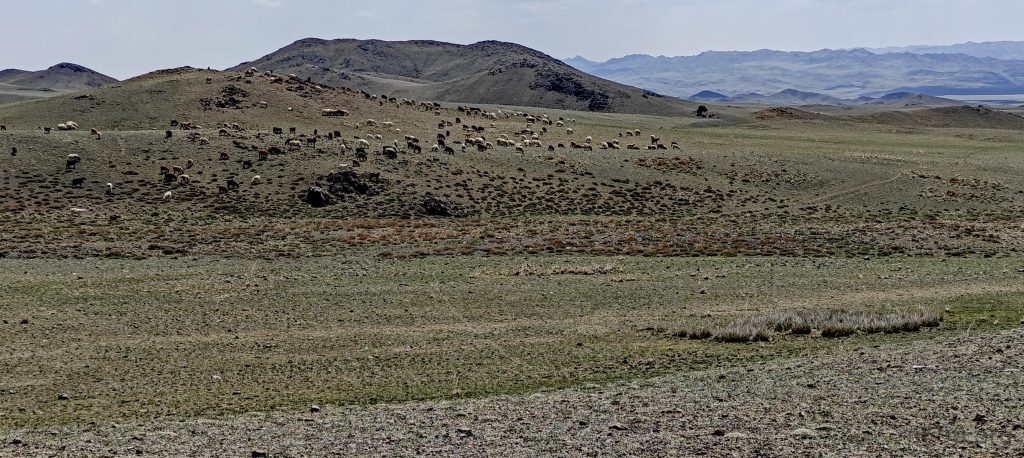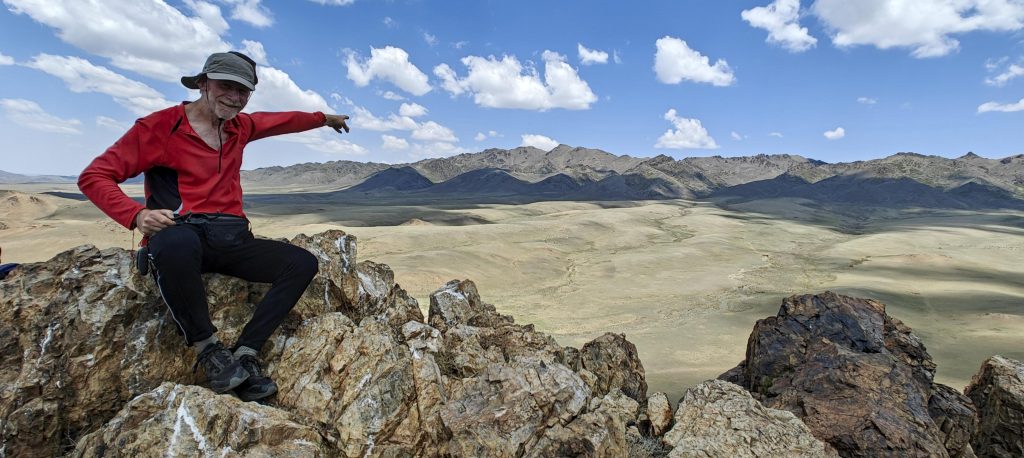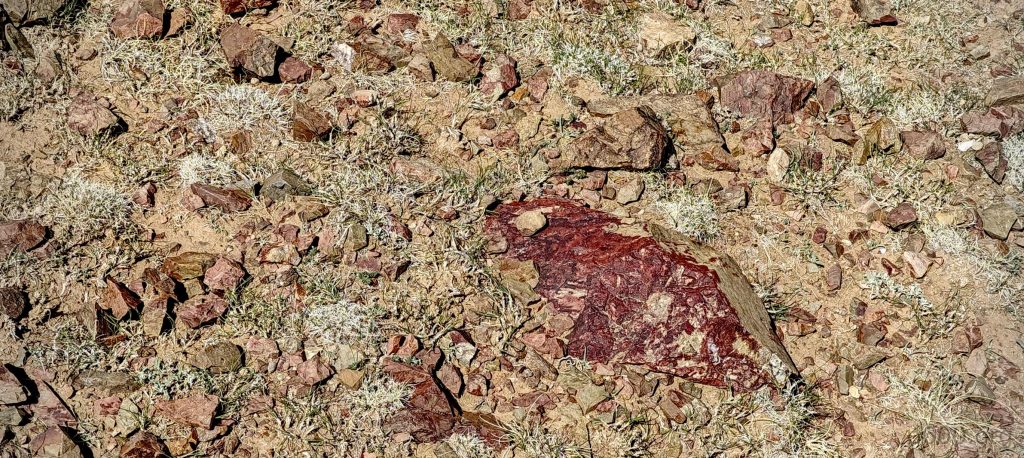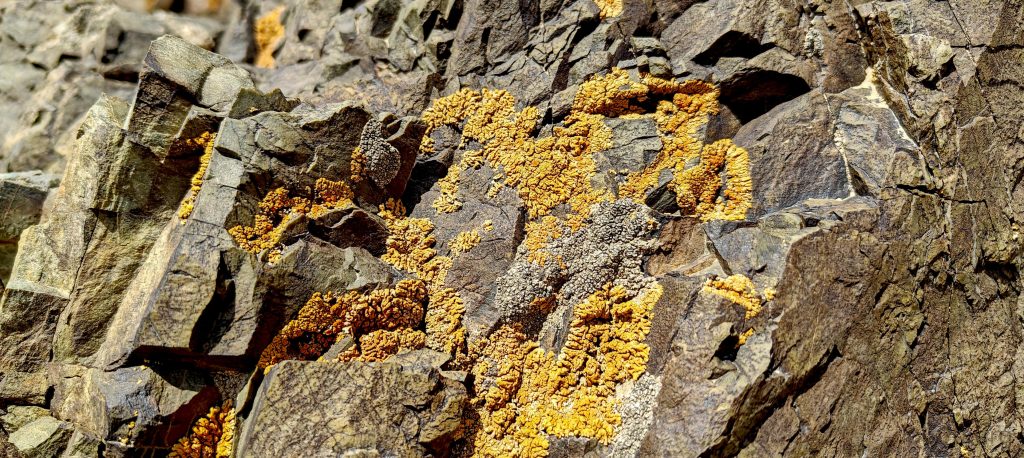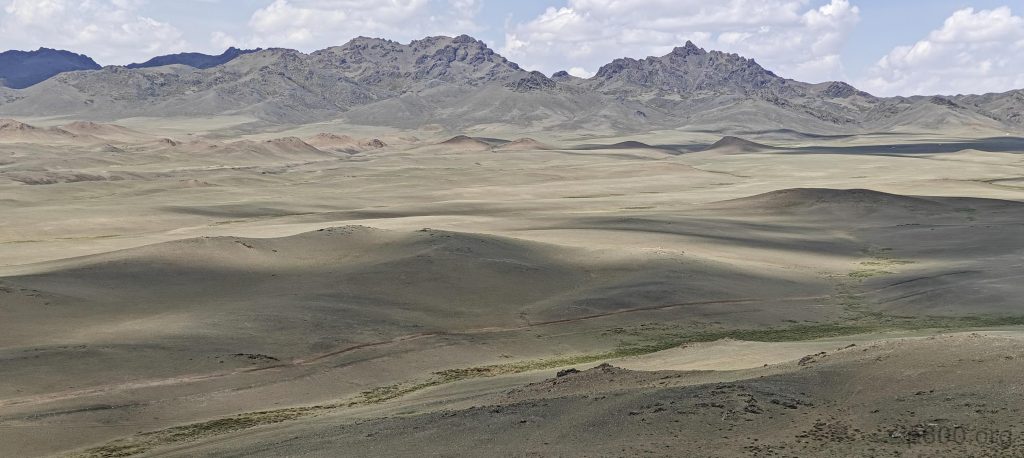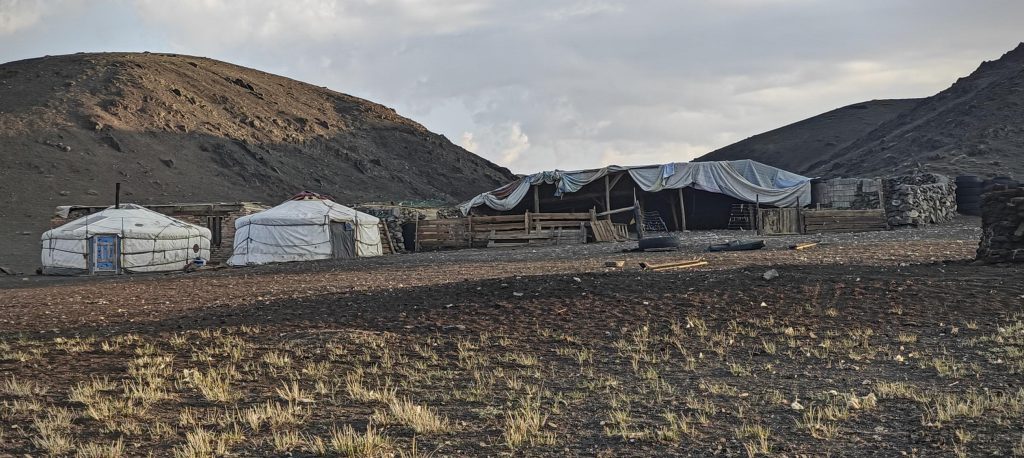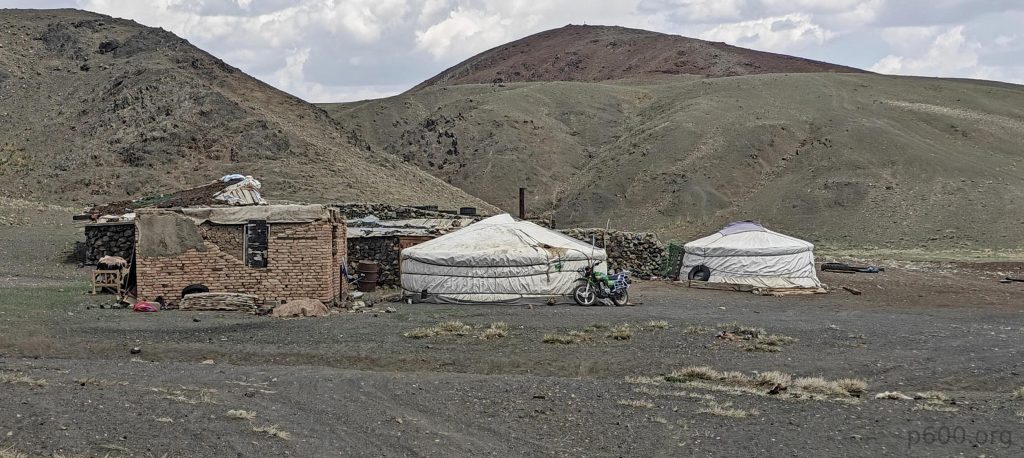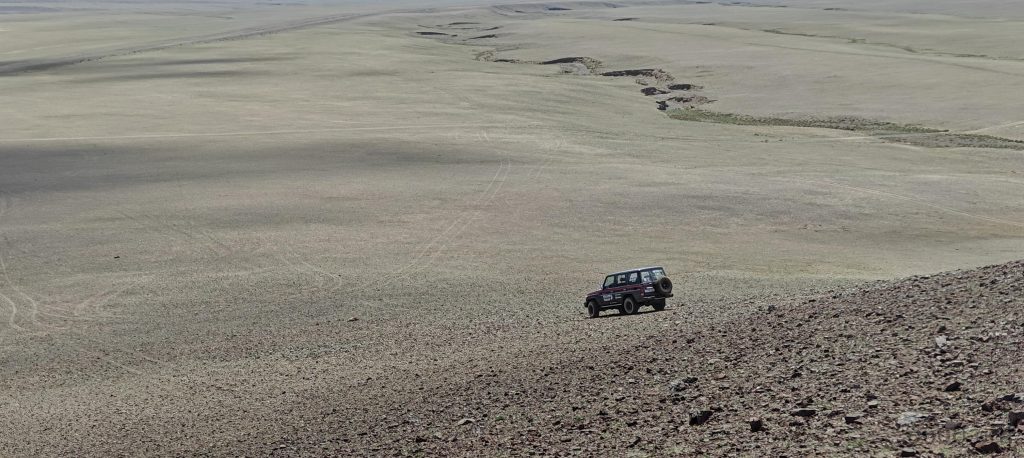 Superb day and great success – we have just climbed our first Mongolian ultra and reached the Gobi Desert Ranges Highpoint. When planning the trip, we had so many questions and a lot of uncertainties. But now we have seen that everything went smoothly. We're considering, optimistically, how we can cross the Gobi Desert on the way to Myangan Yamaat. But we end up retracing our tracks, driving back to Dalanzadgad, and visiting a few smaller peaks along the way: Peak 1156, Bulgan, Peak 1158, Bulgan, and Ich-Tevsh-Ula.