Mount Labo – interesting and remote Ultra mountain had no peakbagger reports and little information. So we got up early in Daet, met our trike driver and drove almost an hour to the trailhead near the village of San Isidro. After formal registration, we were introduced to the local guide and soon began our longish hike. We were unsure about the distance; somewhere we found out that the round trip would be 38km. No problem, except that on the map it looked not more like a 20km roundtrip walk. But this time the maps hid a lot of bends, curves and roundabouts. In the end we walked just over 37km.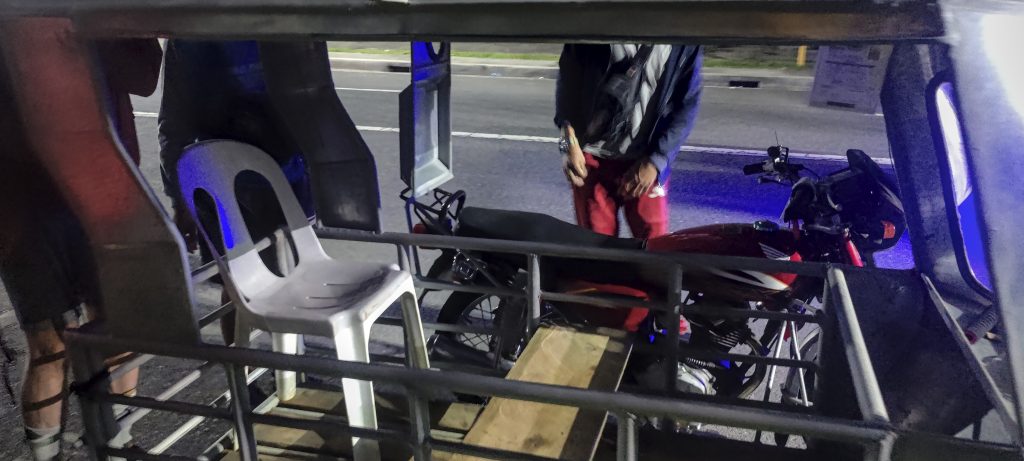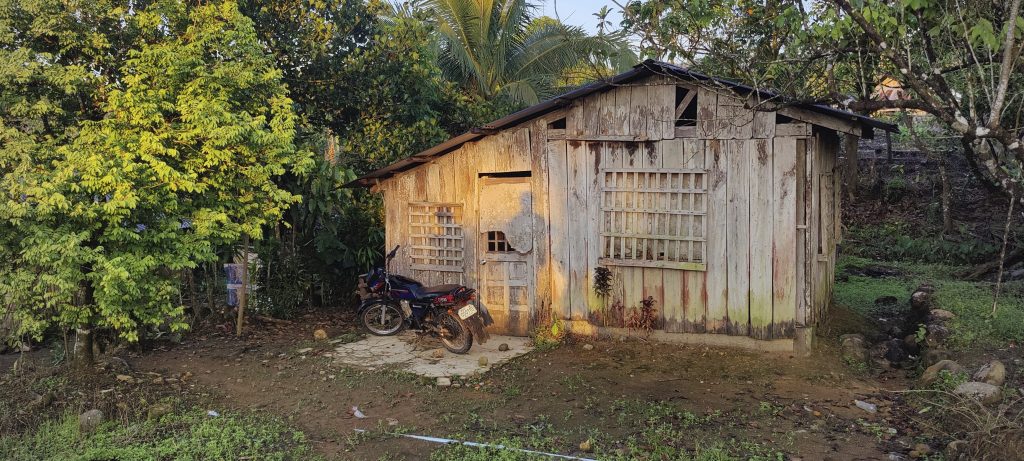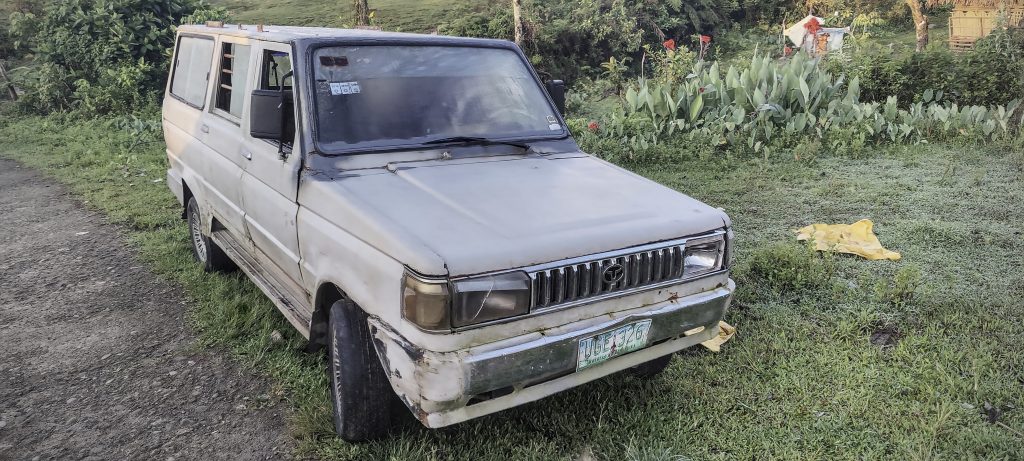 At first we walked through rice fields, farmland and inhabited areas. I think a motorbike can be used for a few kilometres before the road becomes impassable. The beautiful clear sky in the morning allowed us to see the surrounding green peaks and possibly our summit too.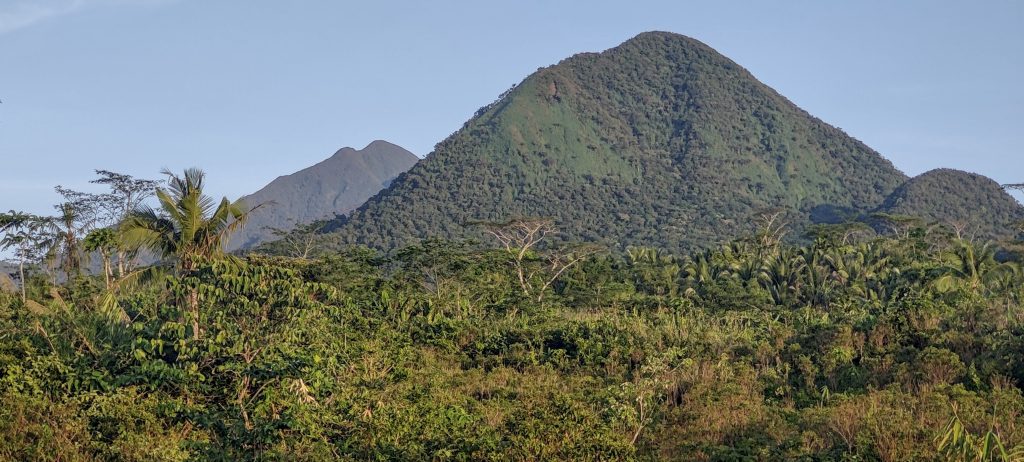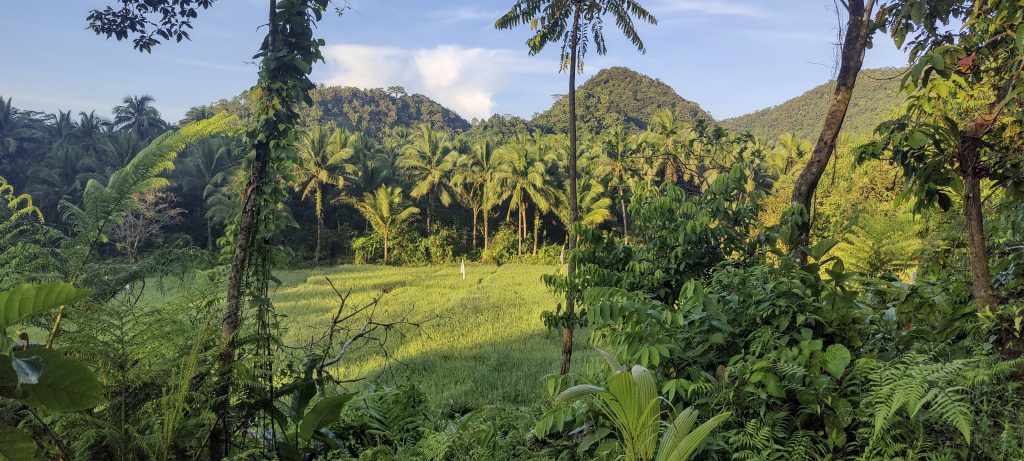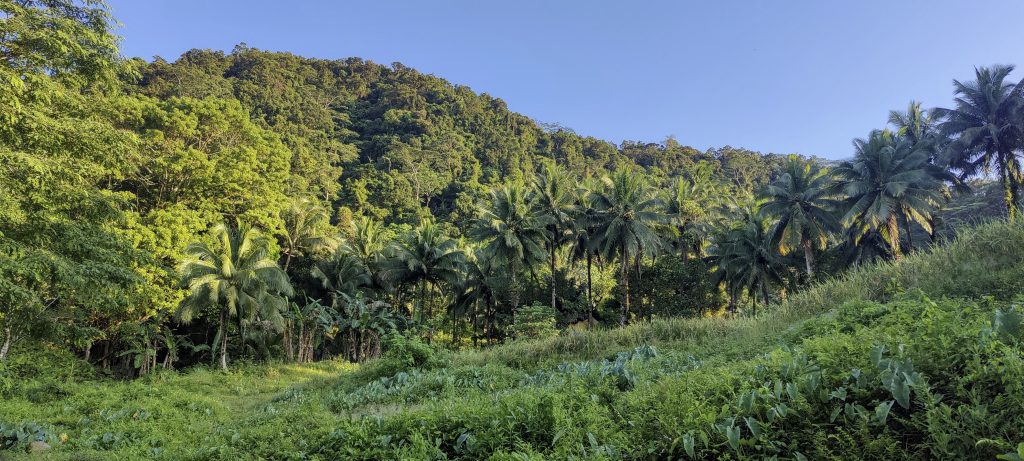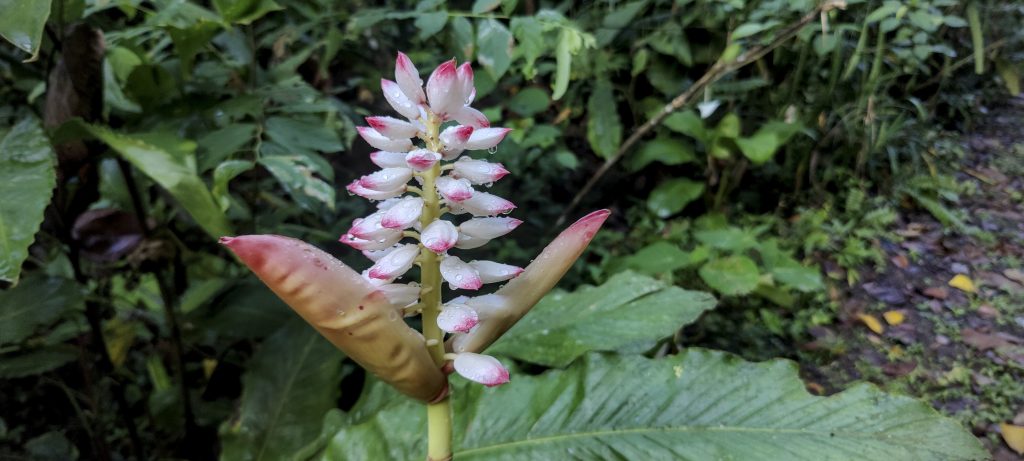 The local guide said we would cross seven rivers, and although I counted slightly fewer, it depends on how you define a river. Luckily our shoes stayed dry as all the crossings were on stony paths. The bigger problem was the leeches on the trail; in some places it was difficult to avoid them, so the only option was to keep moving. On the way back, a local guide used a stick to coax a snake out of our path.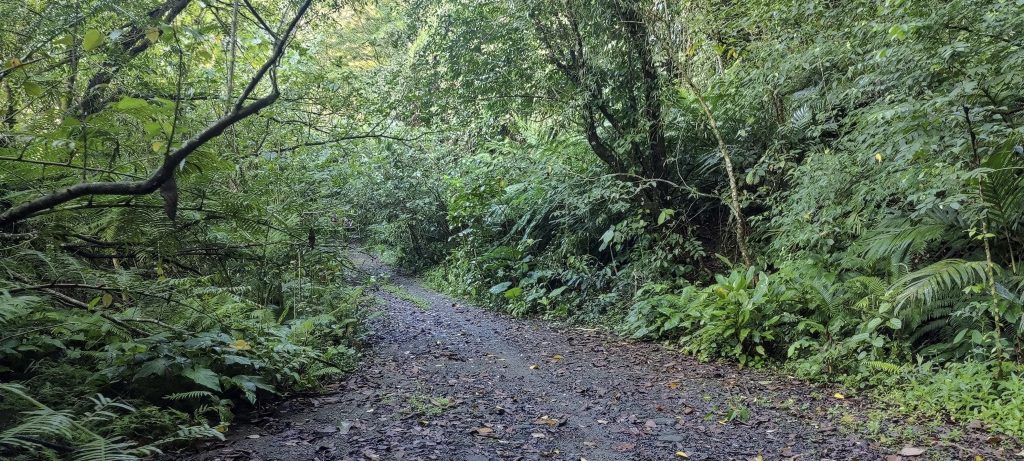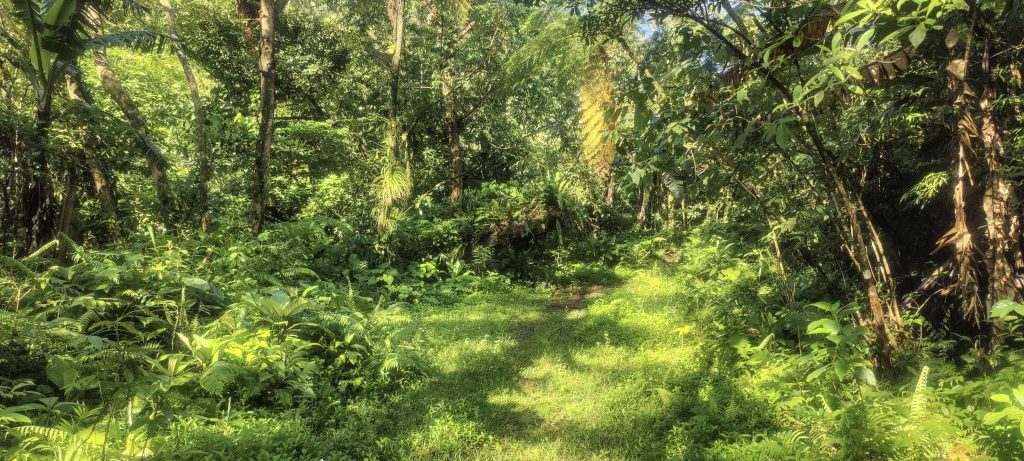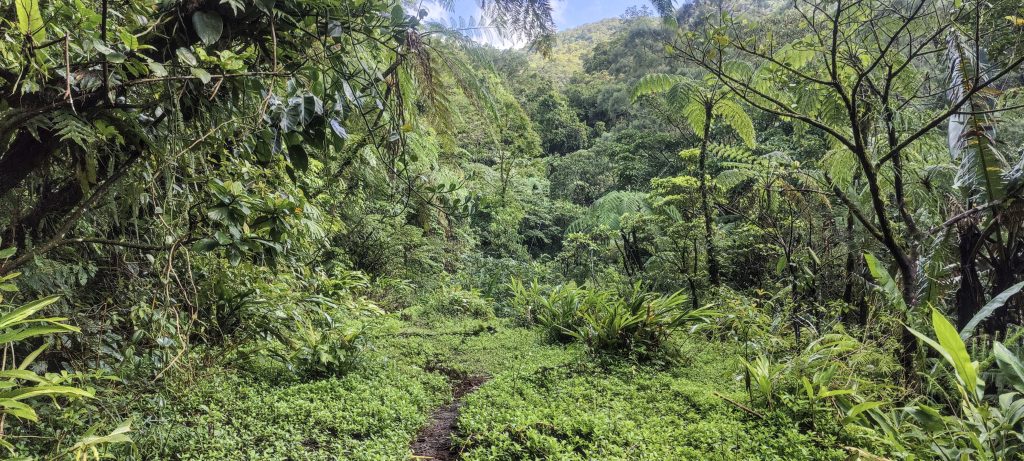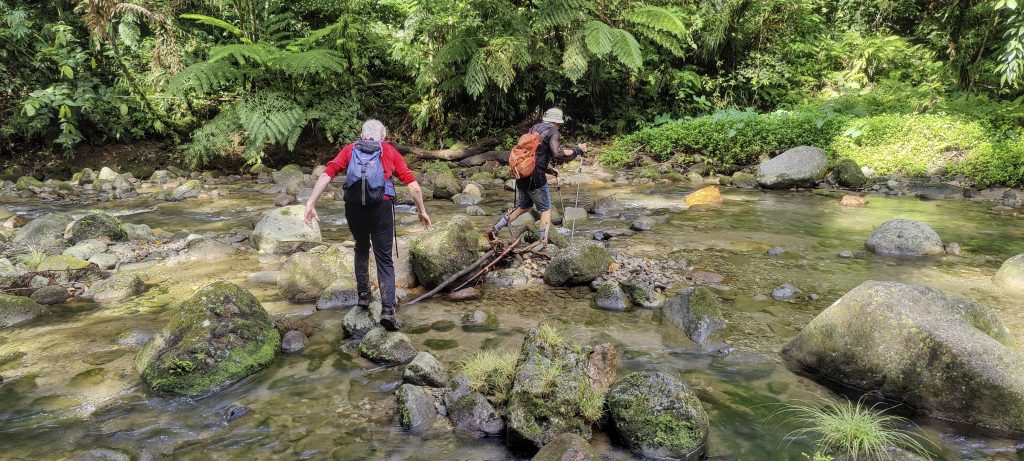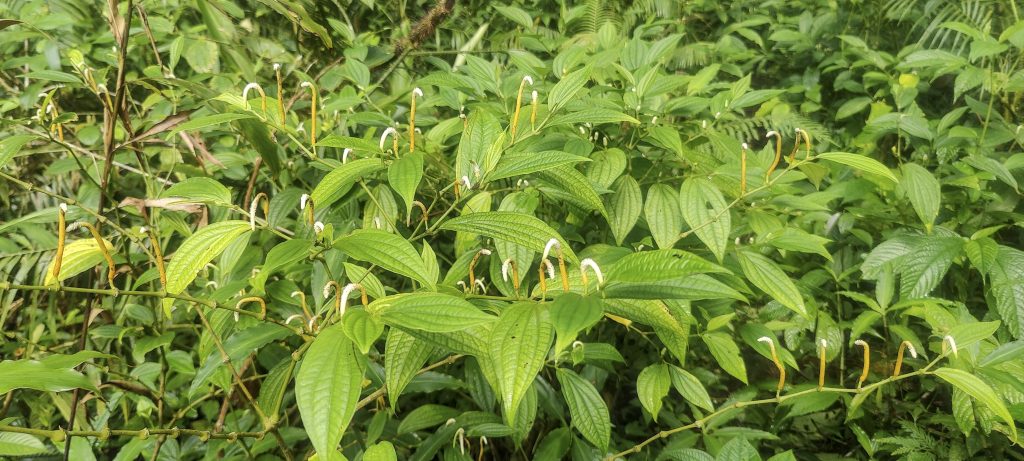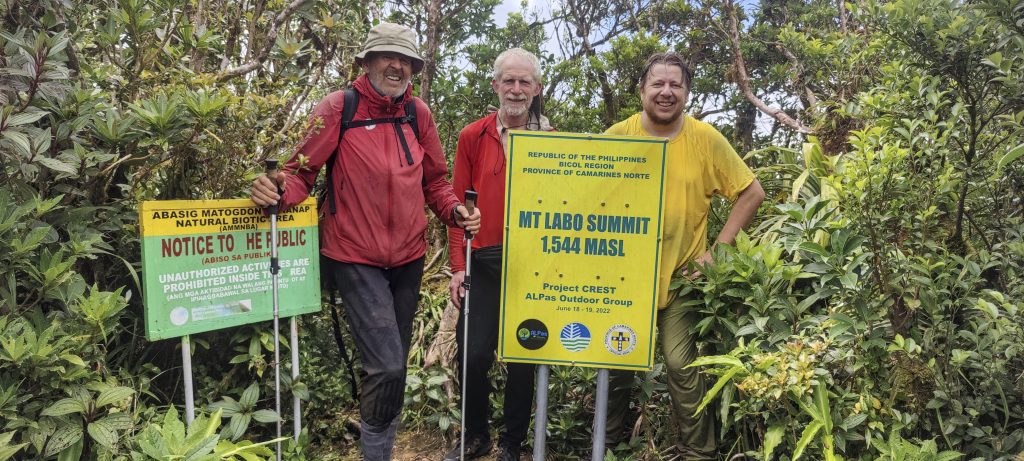 Most of the long walk was very gradual and easy. Few kilometres from the summit we walked on the ridge, which had a few re-accents, but not bad, with a short scramble section. The last part to the summit was a steeper climb in the jungle, but again nothing complicated. At the summit we found a couple of boundary markers (one was a few hundred metres away), a plaque with the name of the summit and the altitude. This peak was only 24 metres higher to be classified as an Ultra. There was a small risk that we would find it lower, but all went well and we confirmed the maps with GPS readings that were accurate enough to ensure a flawless Ultra definition. There were some nice views through the trees to the lower northeast summit. Rob confirmed with a hand level – it is lower. After a short break we headed back the same way.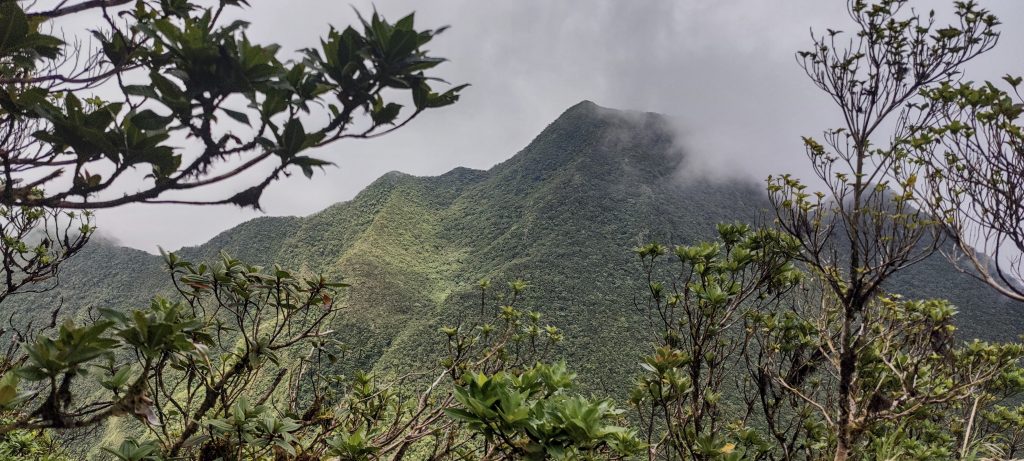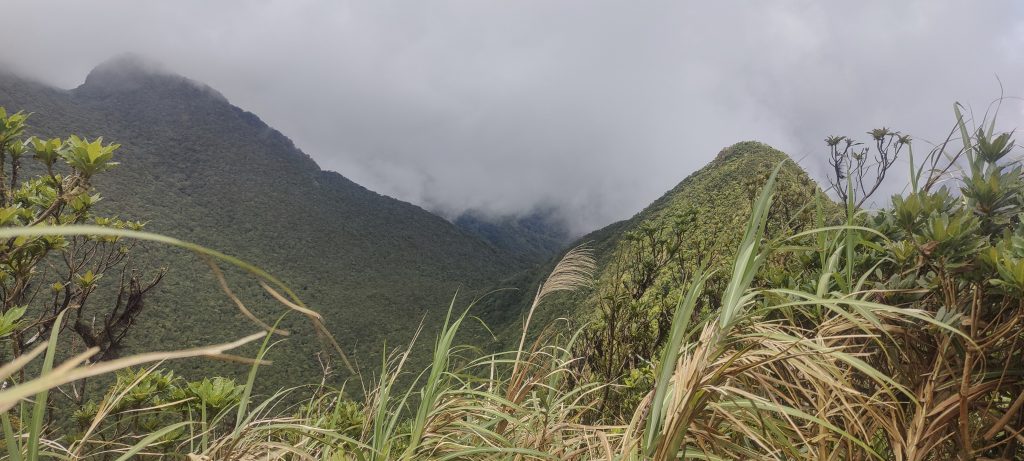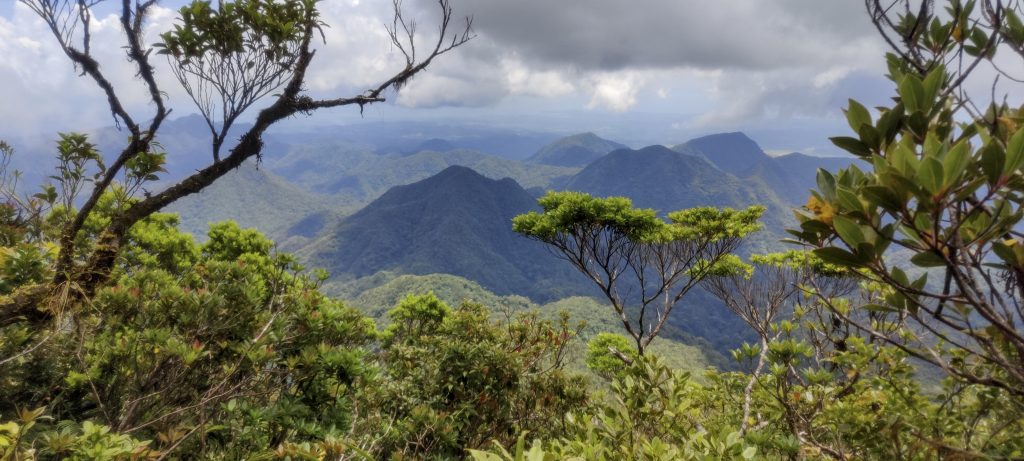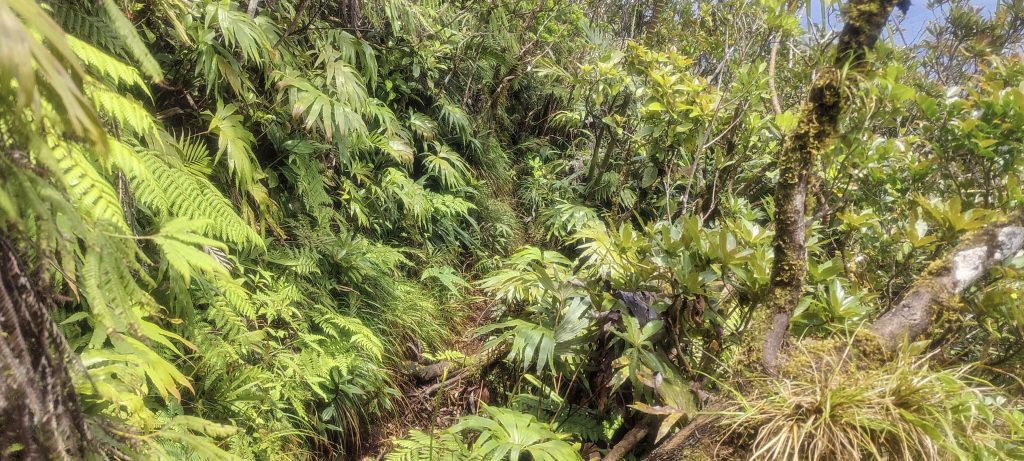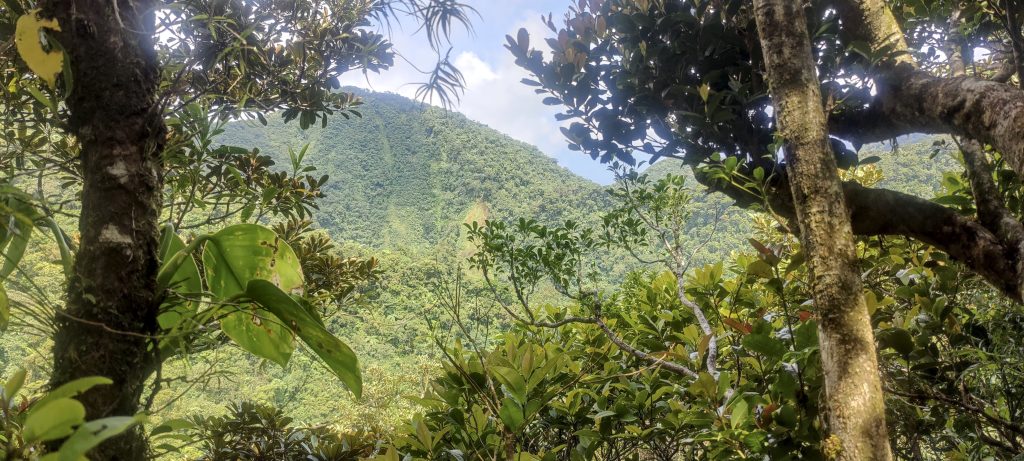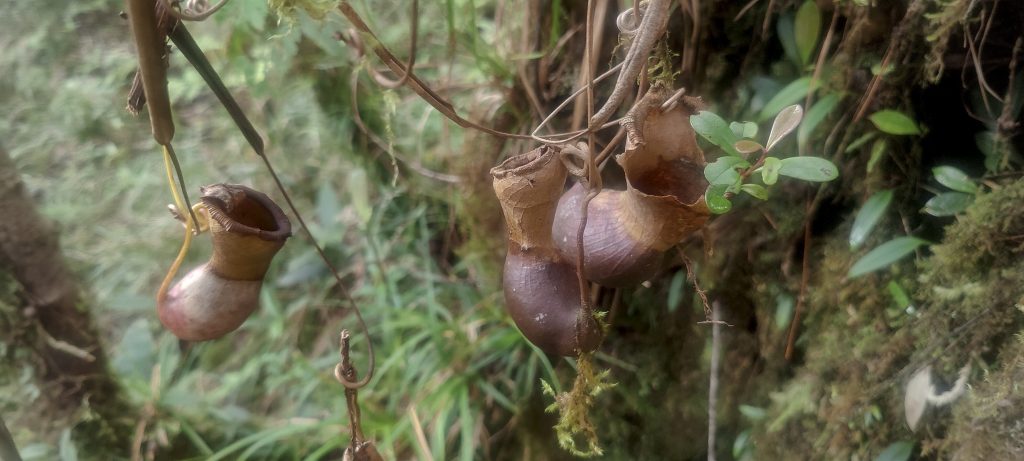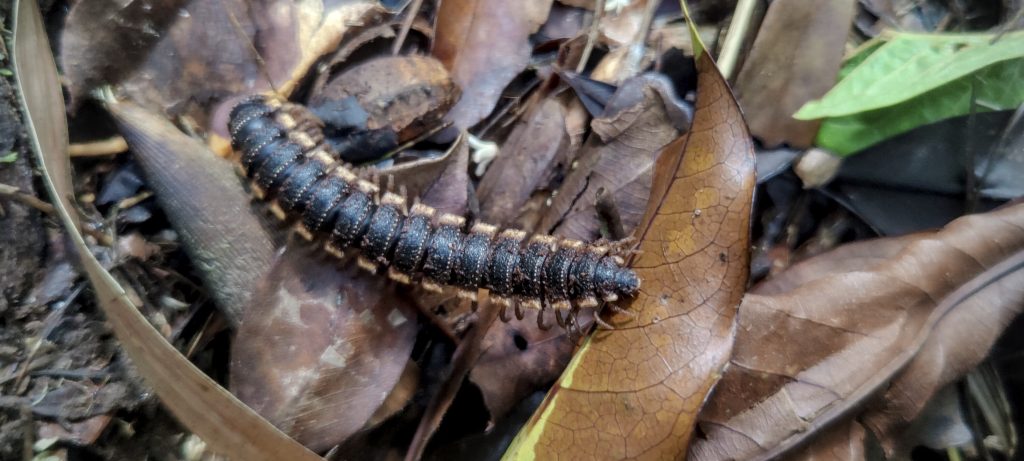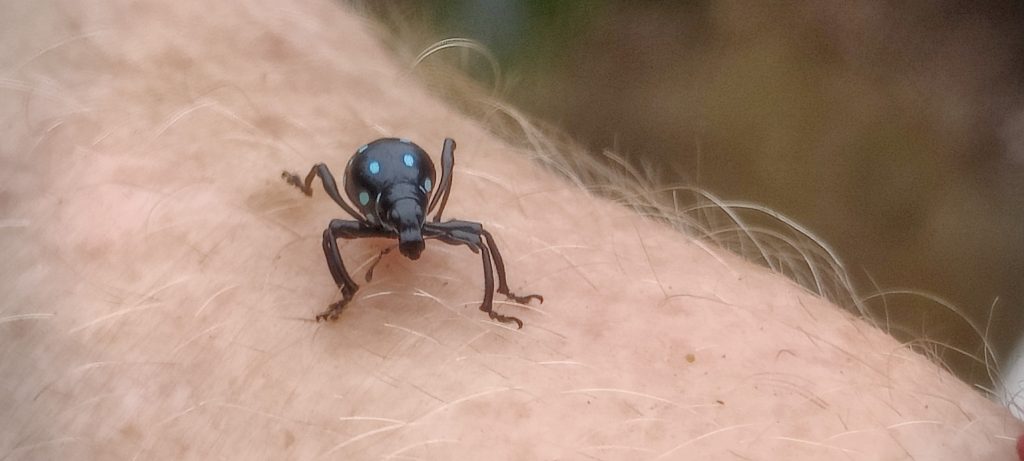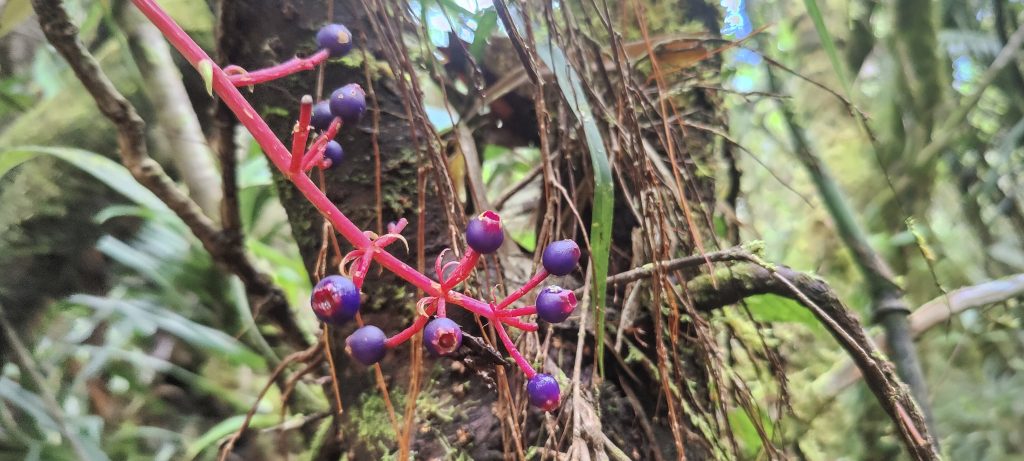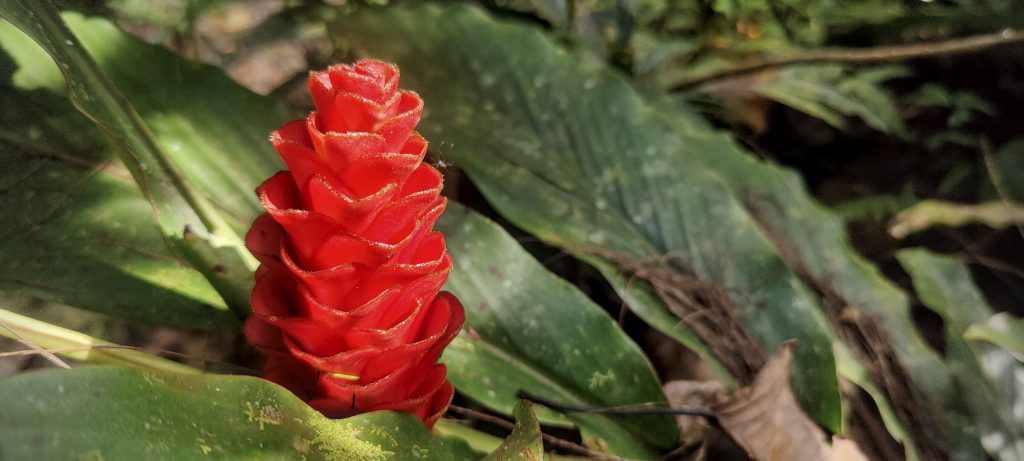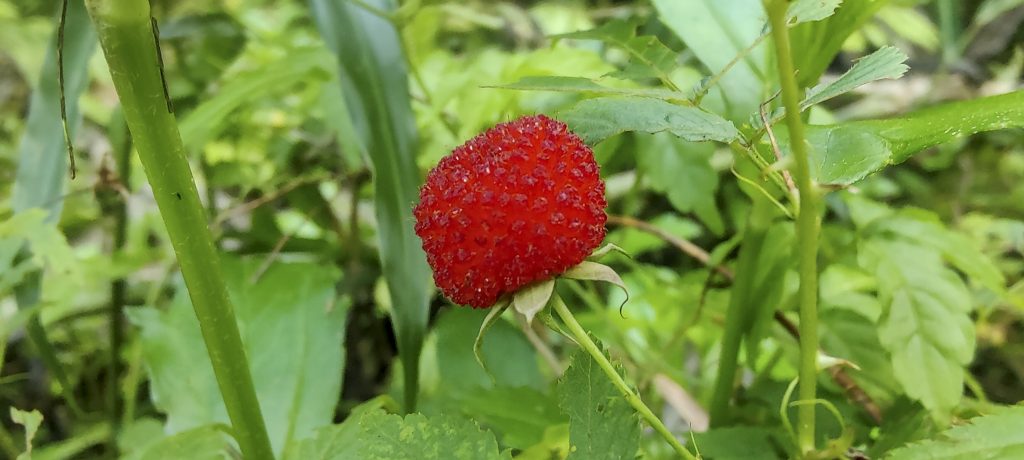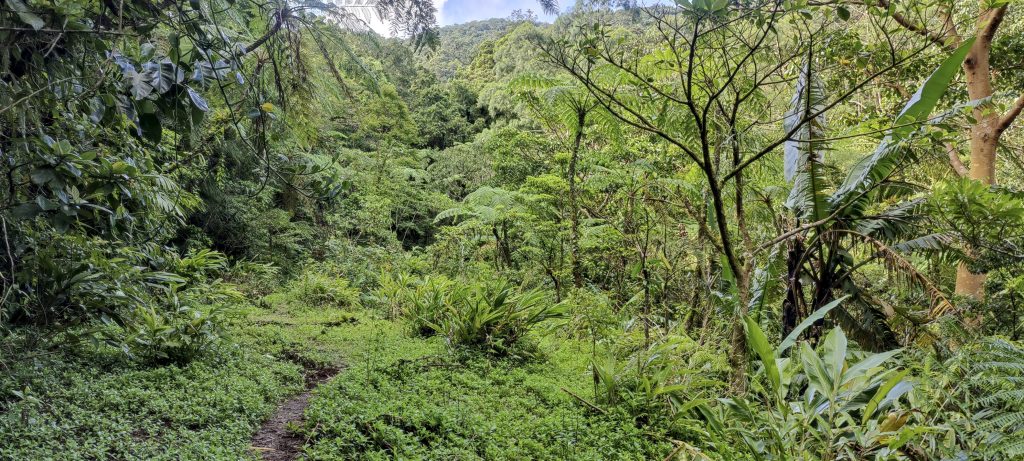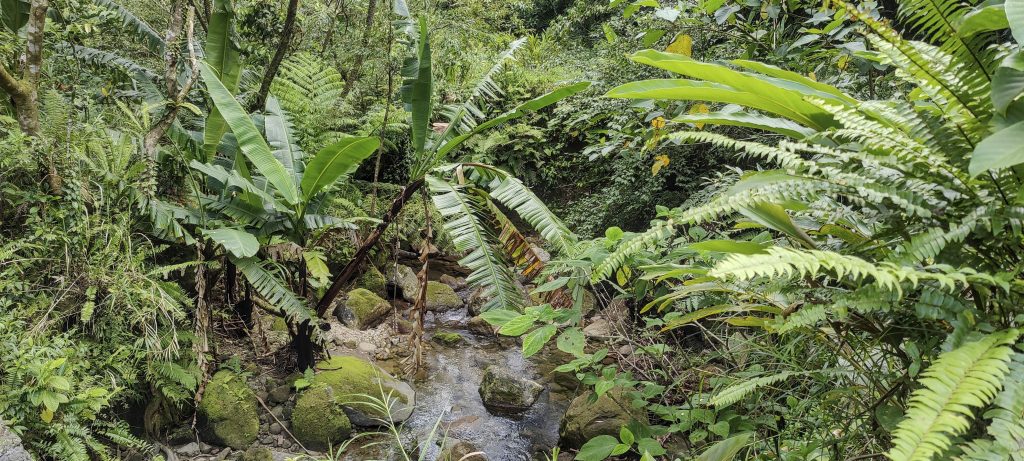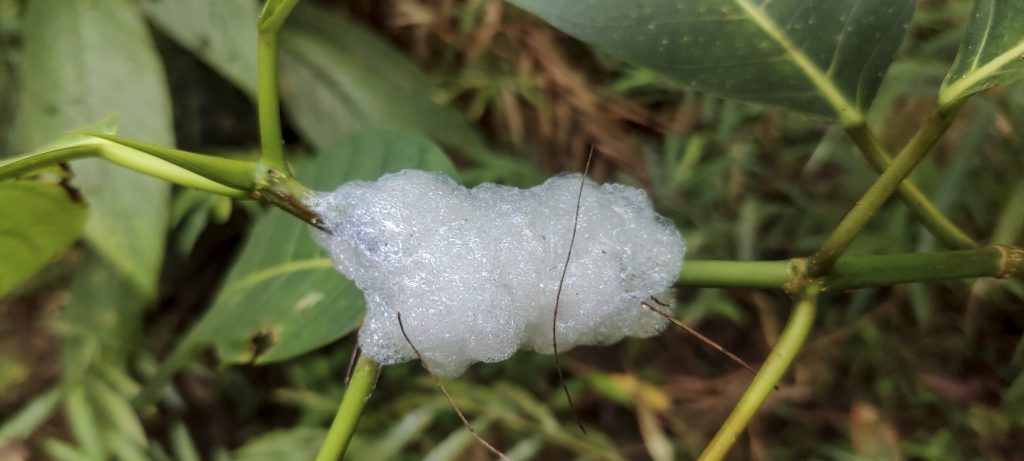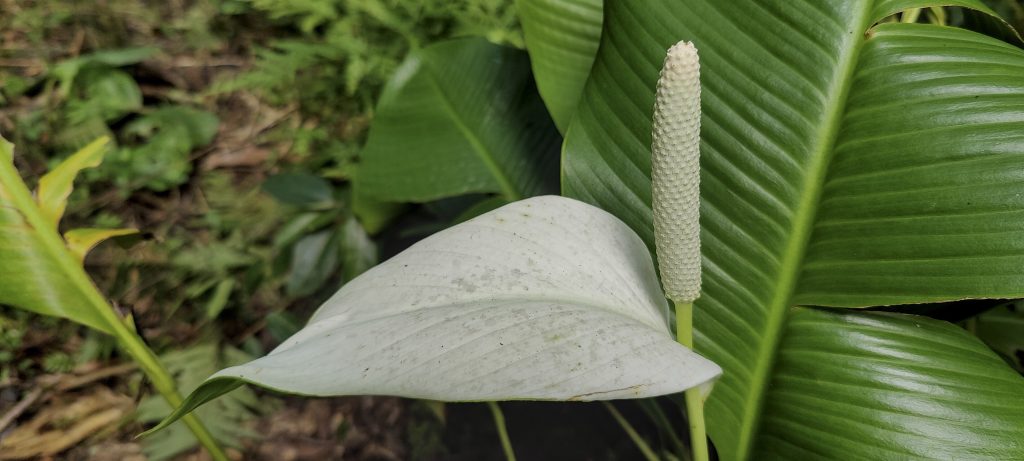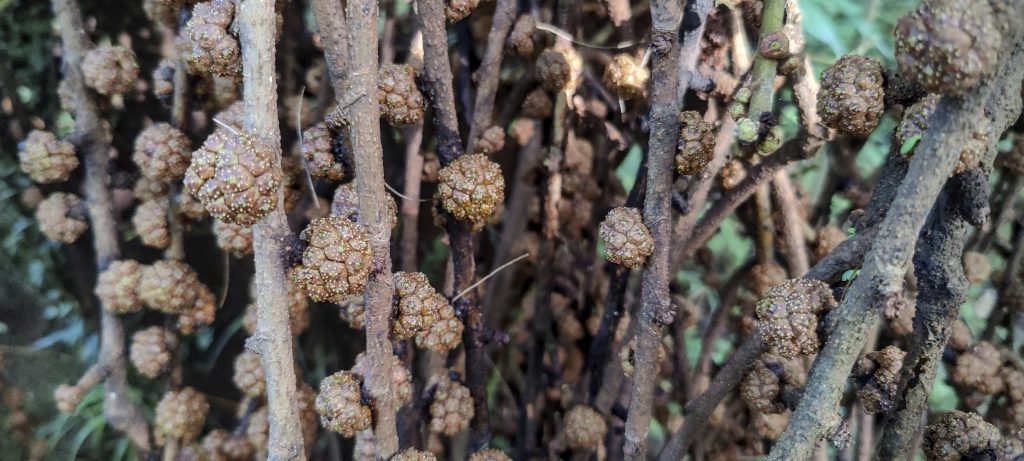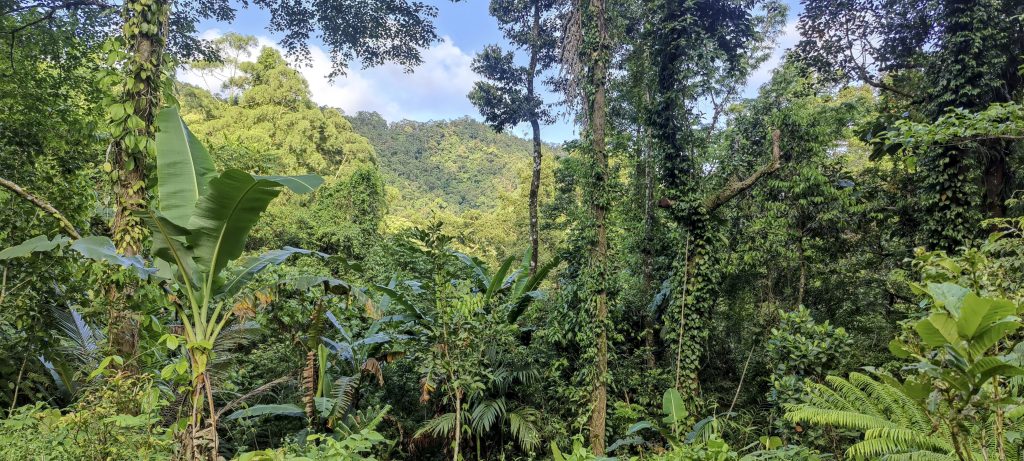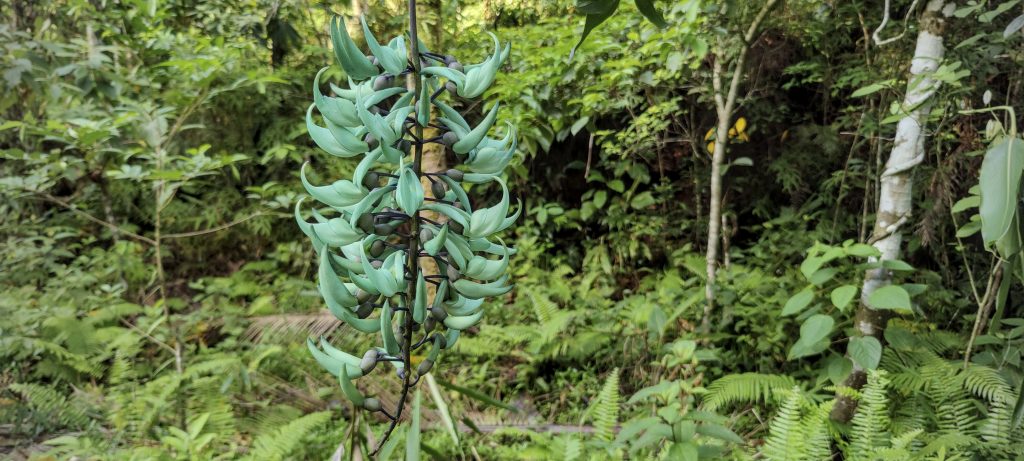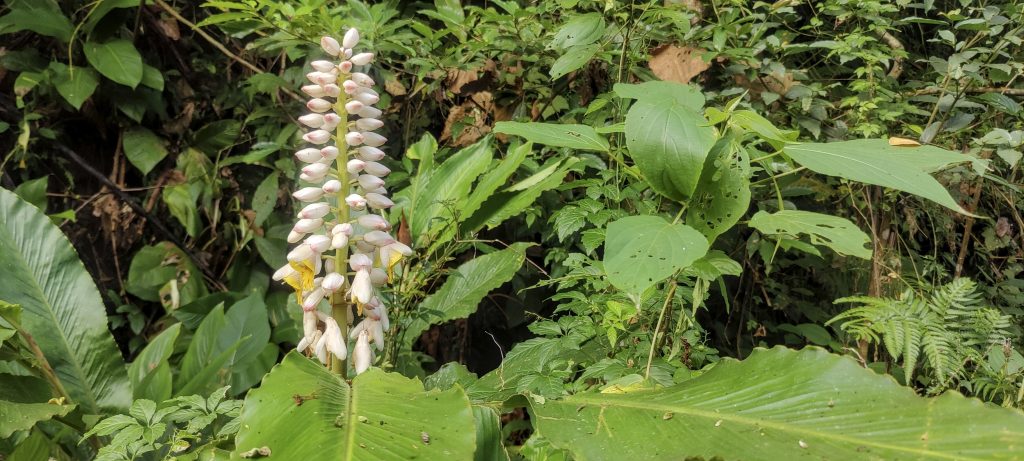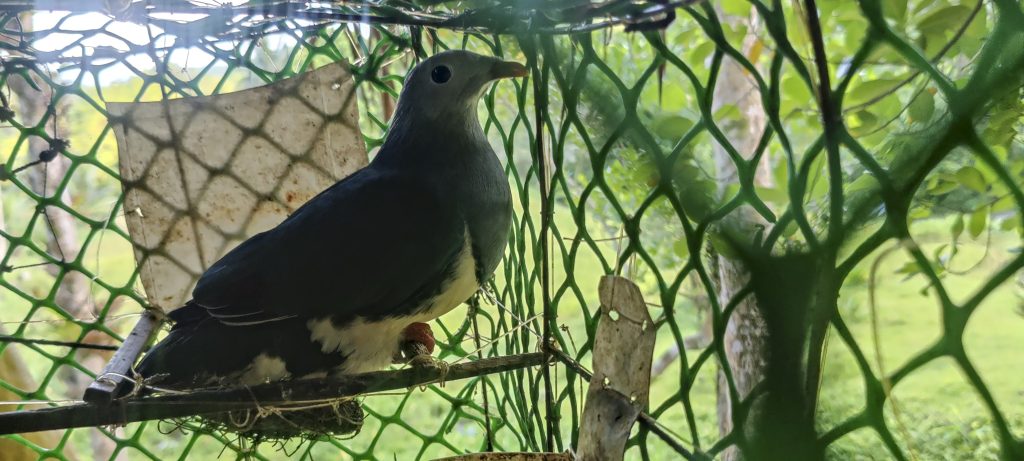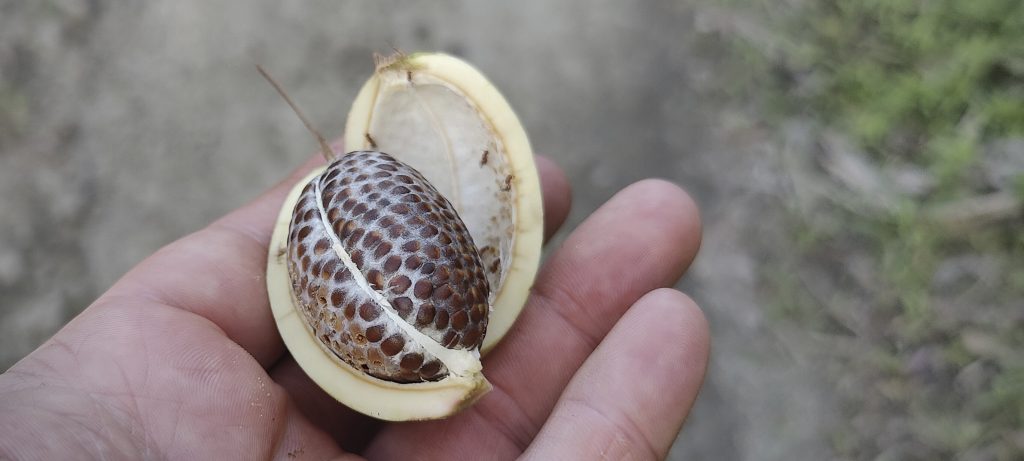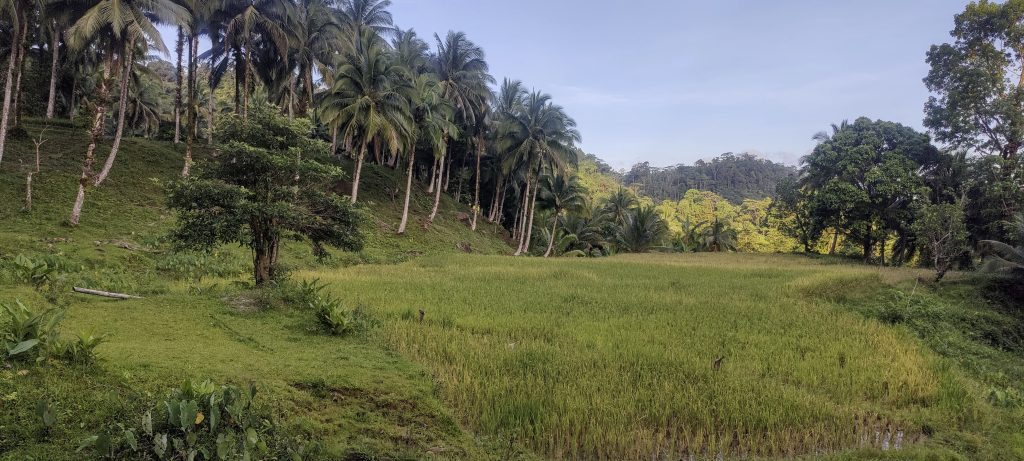 Unspoilt nature and very green scenery for most of the walk. Quite a few miles, but for me it was a top rated hike, definitely worth the effort. We have returned to our rented apartment and will try to catch a bus to Manila tomorrow morning. There we will meet up with Win and head for another ultra mountain – Mount Tapulao.