The shuttle takes us from Managua to Liberia in Costa Rica, but we have plenty of time, a couple of hours drive and not much to do the rest of the day. So we look at the map and see a tourist sign for the Parque Nacional Volcán Masaya. There is also a small peak (P189) called Volcán Masaya. The plan is obvious, we stop and hike to the top and around one of the craters.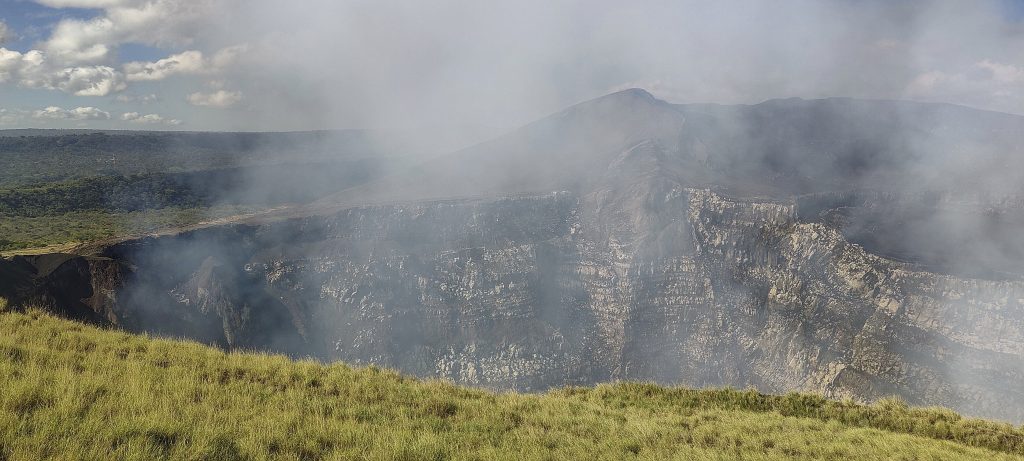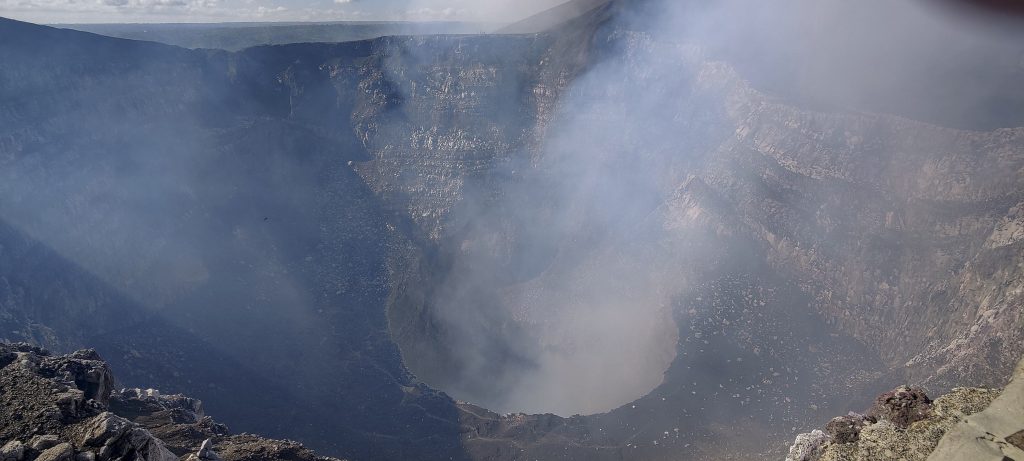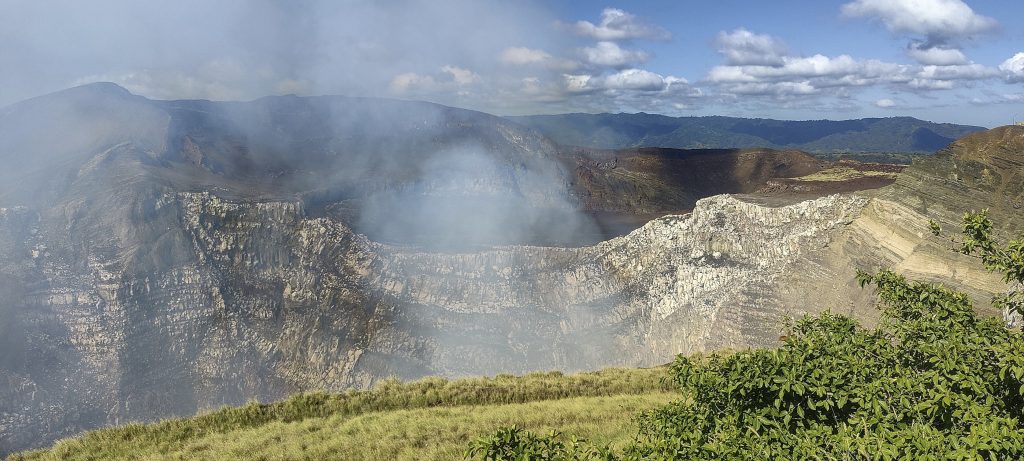 We bought tickets at the entrance, but the ranger at the car park told us it was too early for a walk and that we had the wrong tickets for the summit. He and his manager think for a while, call someone and we agree to give him money and he will buy the right tickets for us. Uhh… green light, now we can walk to the top.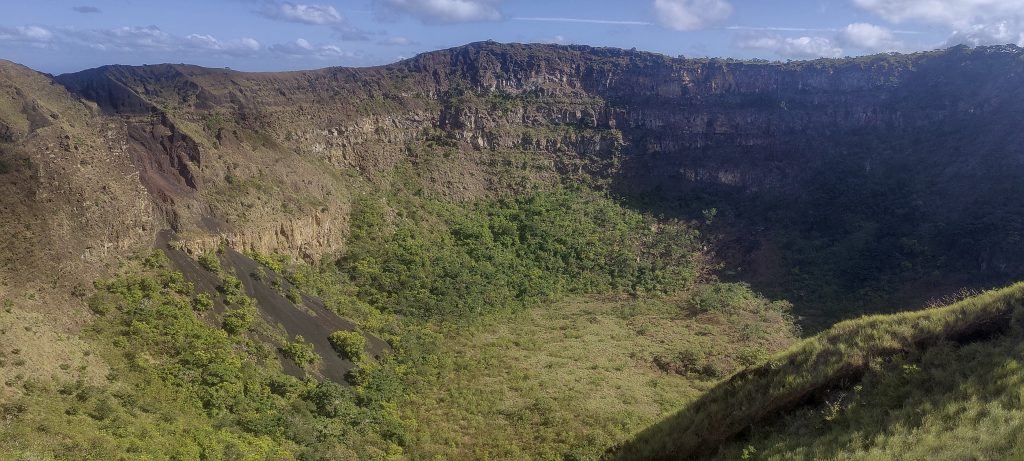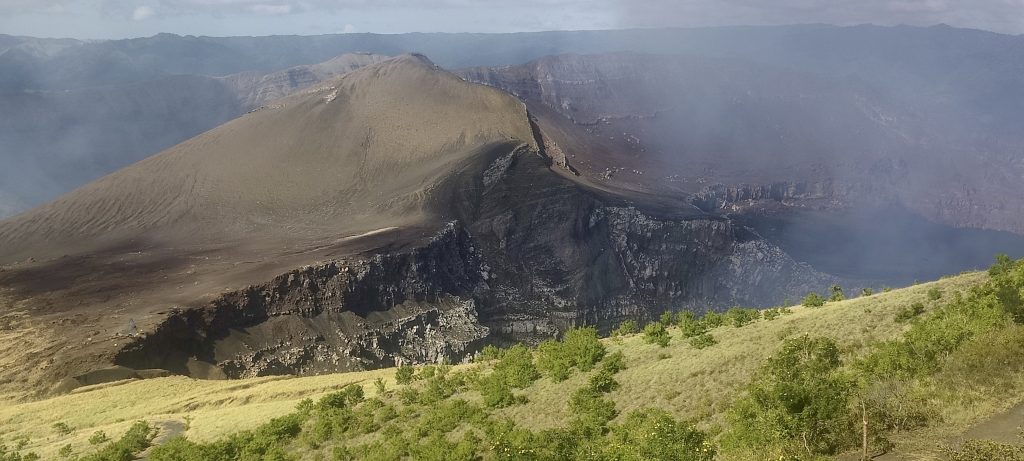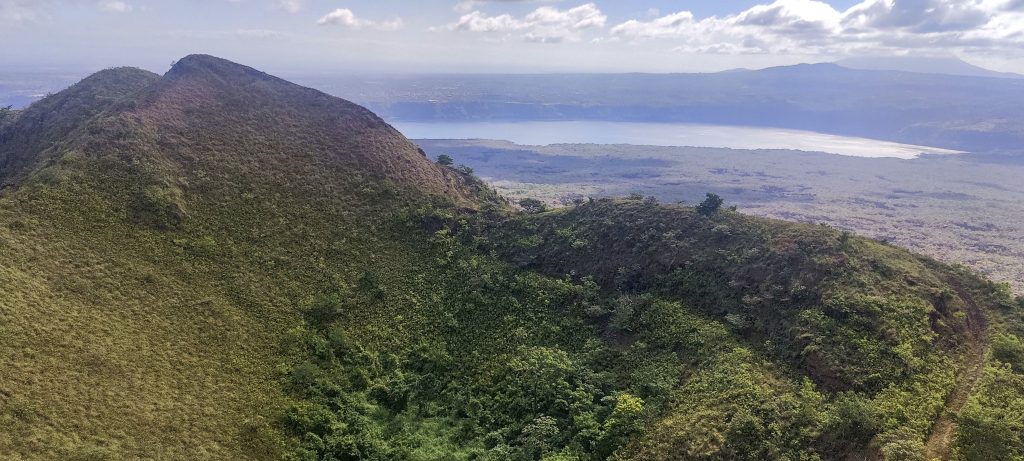 At 9am we seem to be the only visitors in the park. A wide tarmac road leads us to the summit. We want to go around the San Fernando crater and go straight down from the slope. Wrong decision… a ranger comes out of the bushes and tells us to go around. We do so. The rest of the trail has nice views of the park landscapes, but almost no views of the volcano or crater. Still, it was a nice and relaxed morning walk that we enjoyed.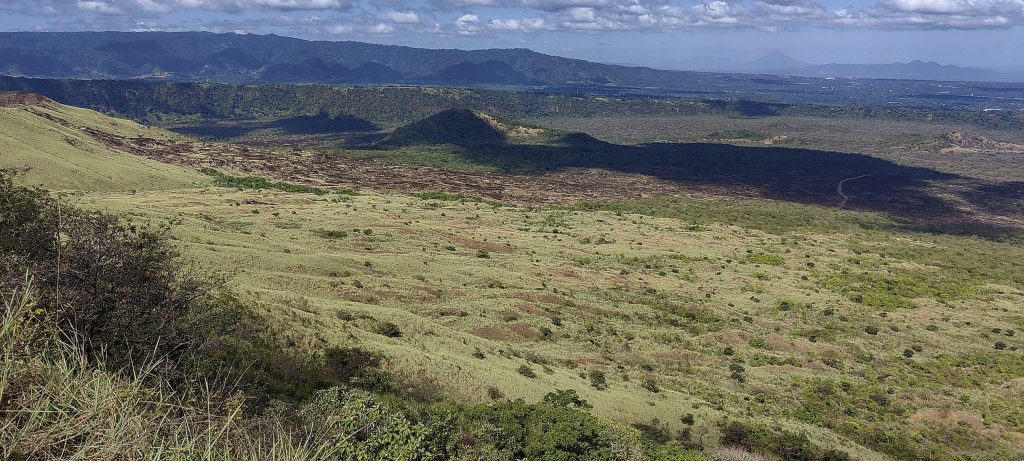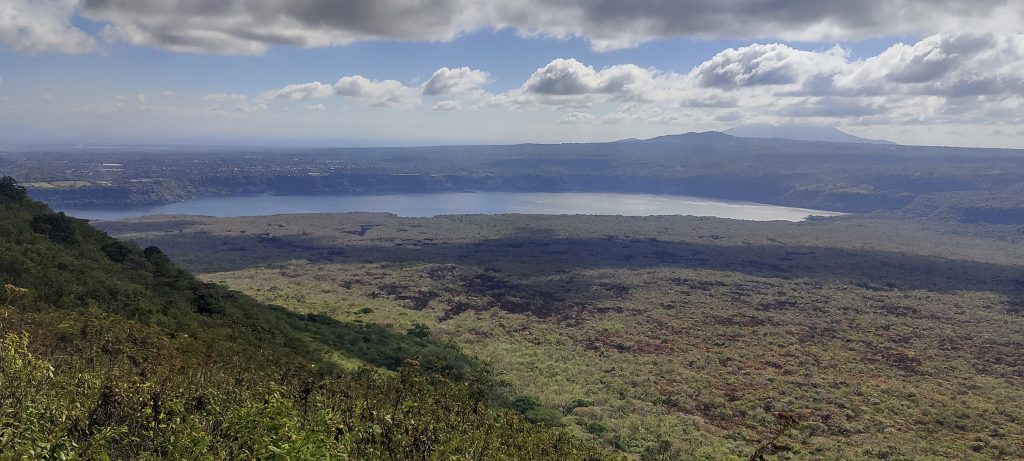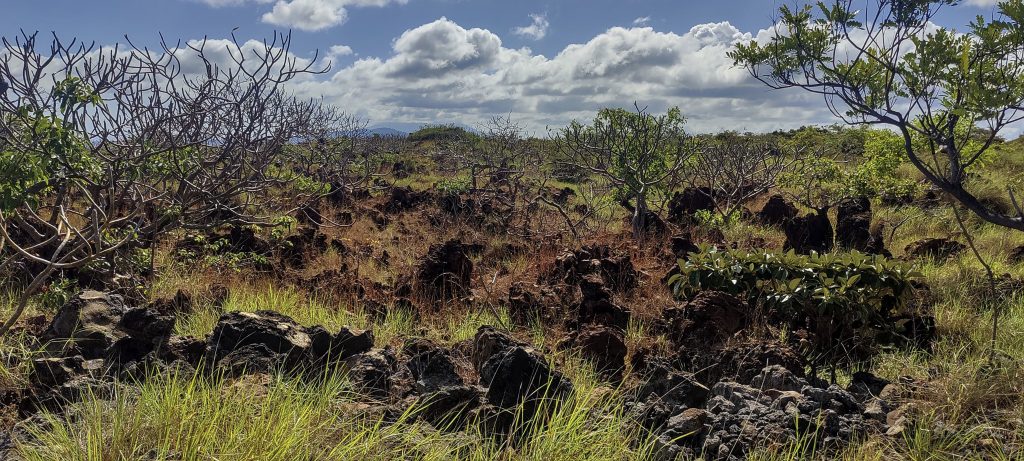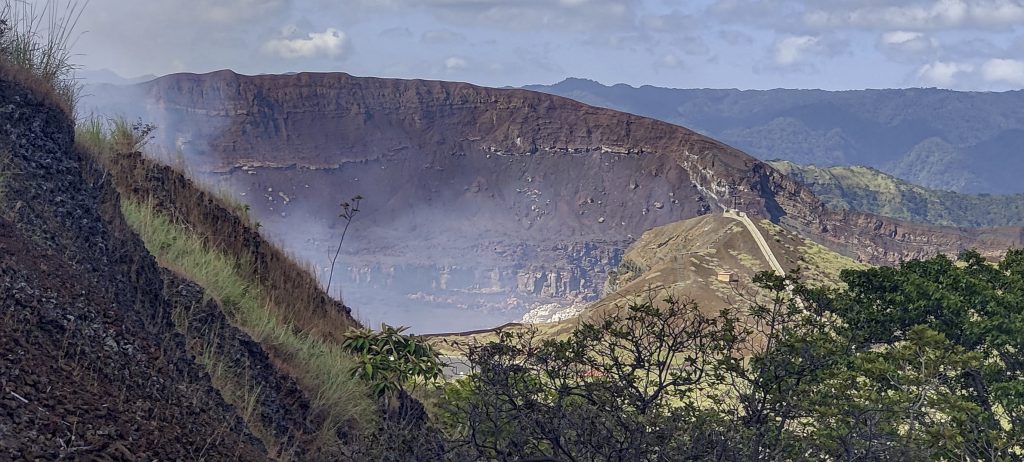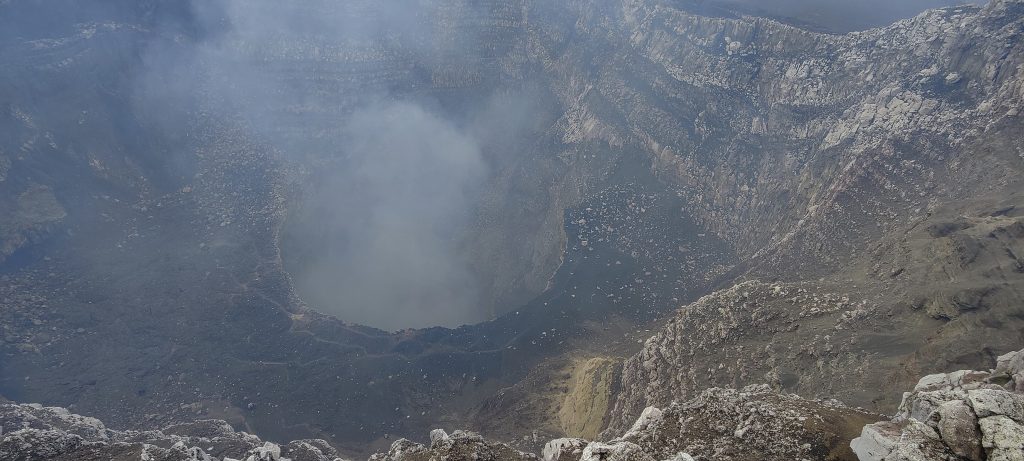 As we leave the park, the ranger tells us he will meet us in the evening. Not sure how it works, but i guess the ticket includes an evening walk, as lots of people come to see the red lava glow. We will do that next time, now we are off to Liberia in Costa Rica and tomorrow we will try to climb Volcán Miravalles.