Volcán Miravalles is a stratovolcano located in the province of Guanacaste, Costa Rica. It is the highest peak in the Cordillera de Tilarán, rising to over 2,000 metres above sea level. The volcano powers several geothermal power plants at its base and offers hot springs for tourists.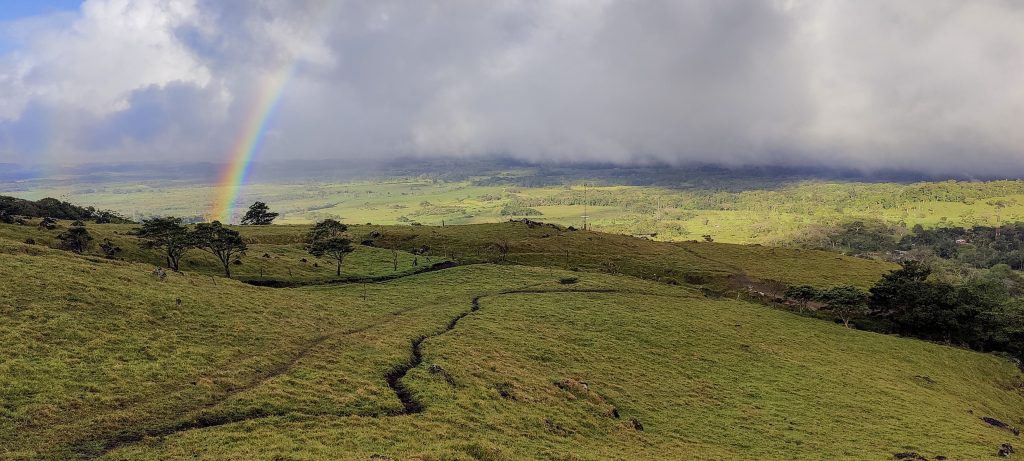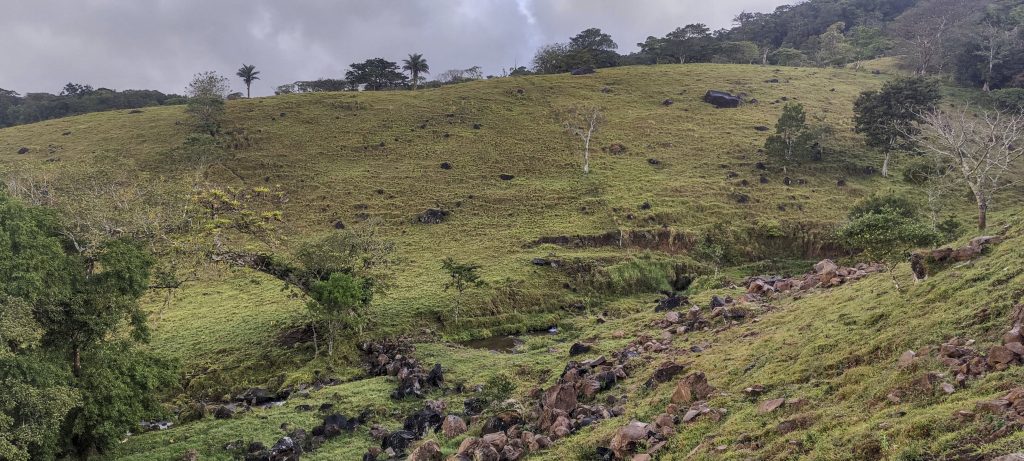 As usual we start early in the morning and meet Freddy at his house where the trailhead is located. He introduces us to his assistant Julian. We park the car, get changed and start climbing with Julian and his dogs leading the way. The first part of the climb is an easy walk across the pastures. Later we enter the jungle and continue climbing in the shade of the trees.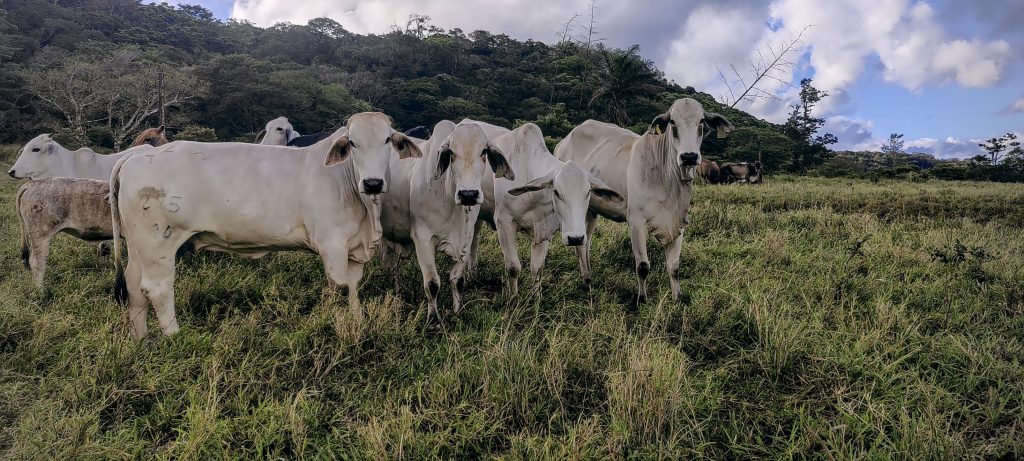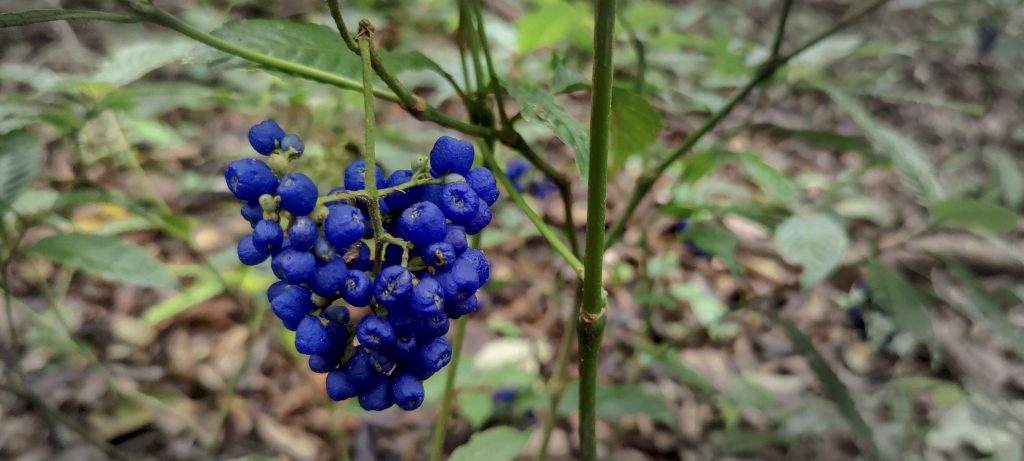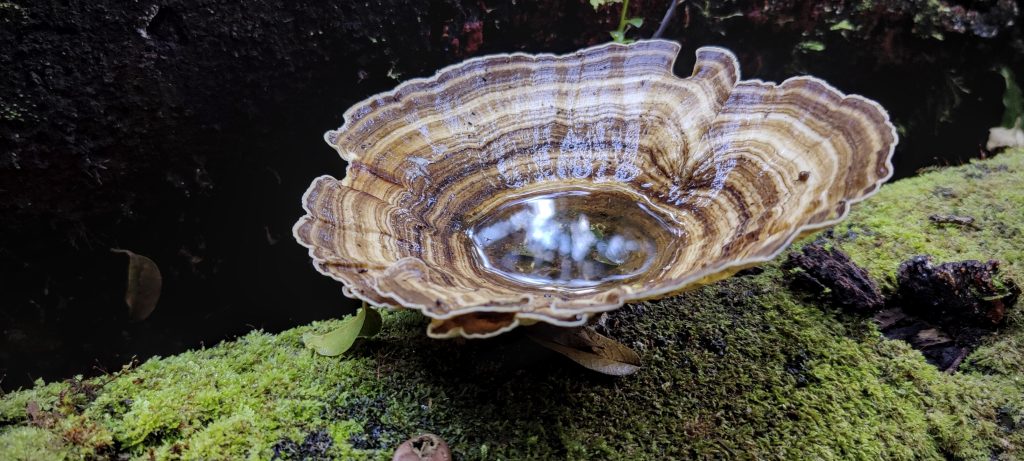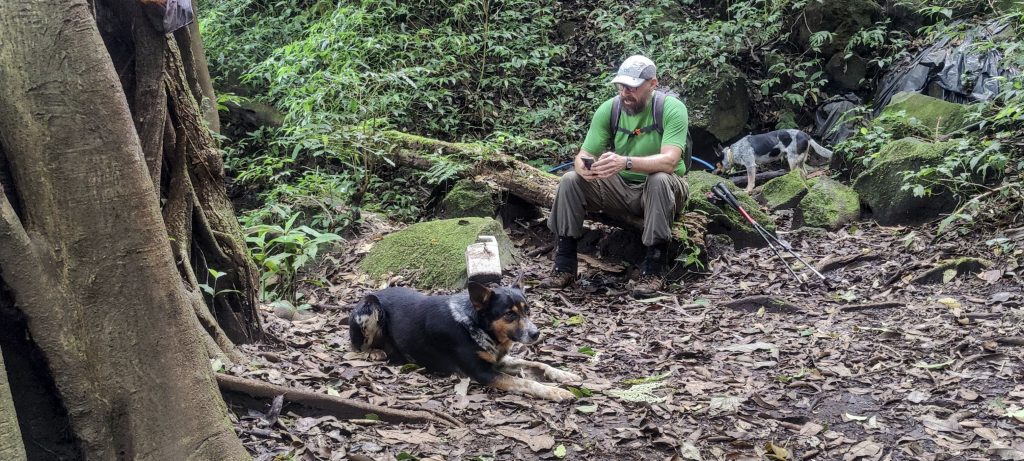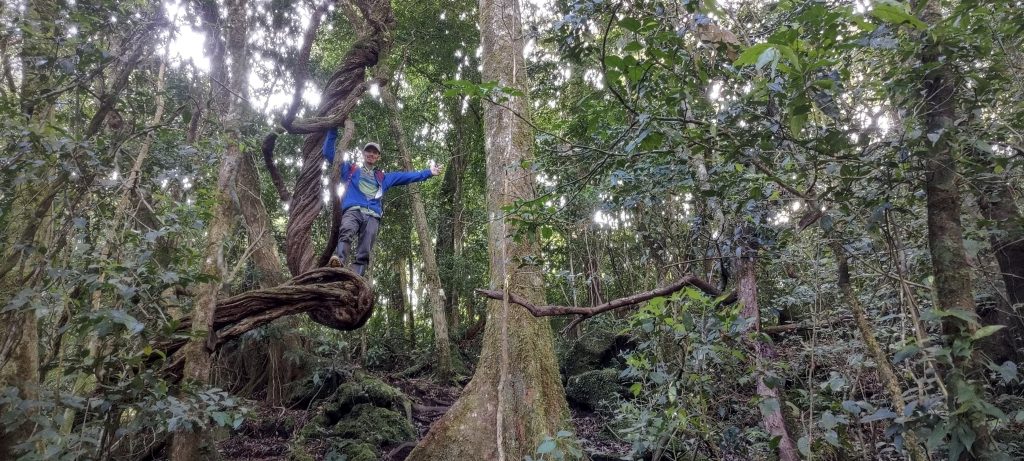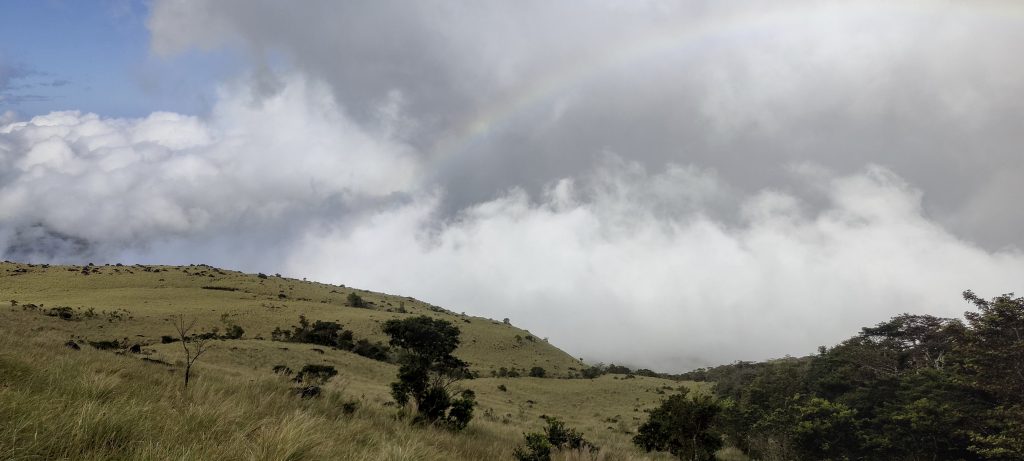 After a few hundred vertical metres we are back on the open slopes. Beautiful views and much easier to climb with a breeze. Soon we reach the popular summit on the rim. This is where most of the tourists go and stop. But we know that our summit is still ahead of us. Forty minutes of difficult jungle trail separates us from the real summit. After a short break we continue.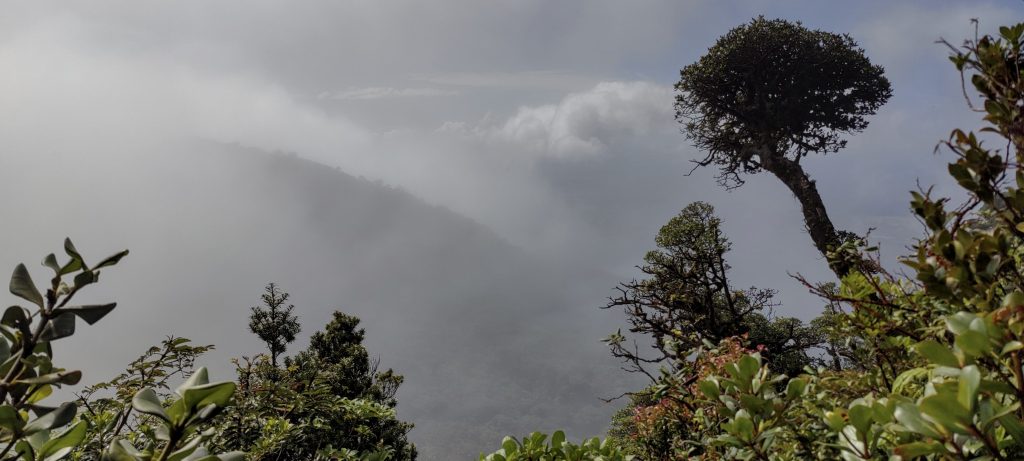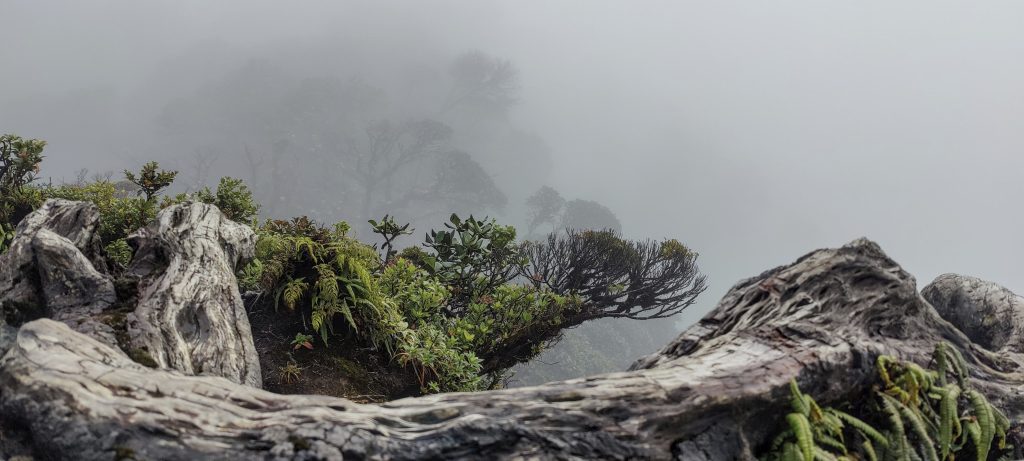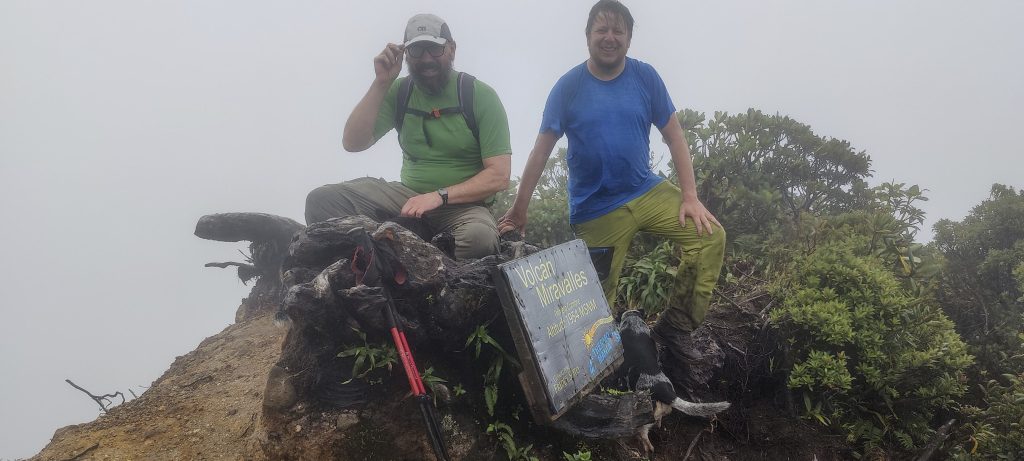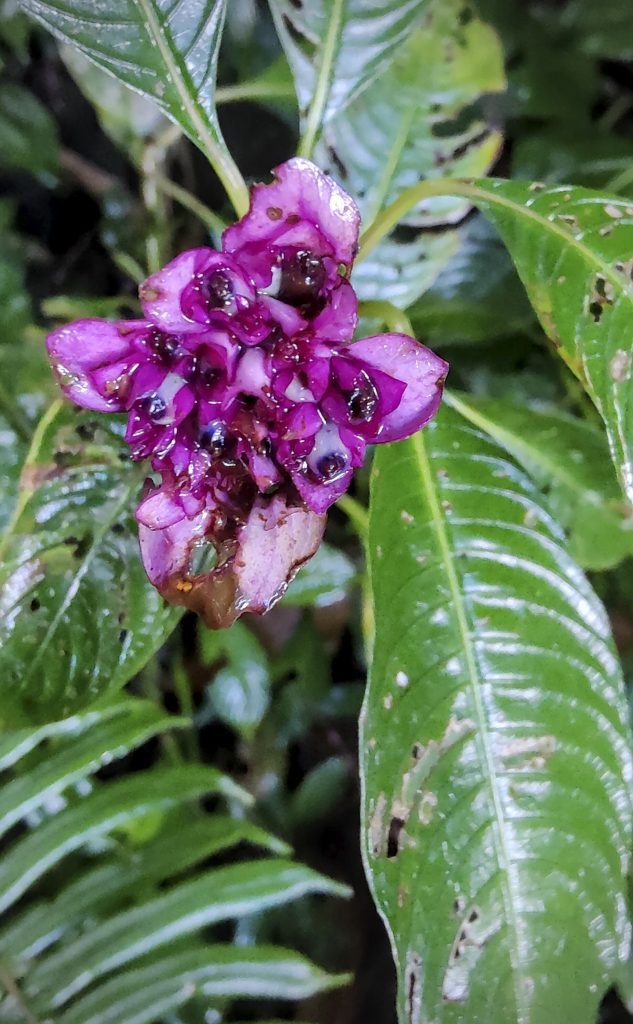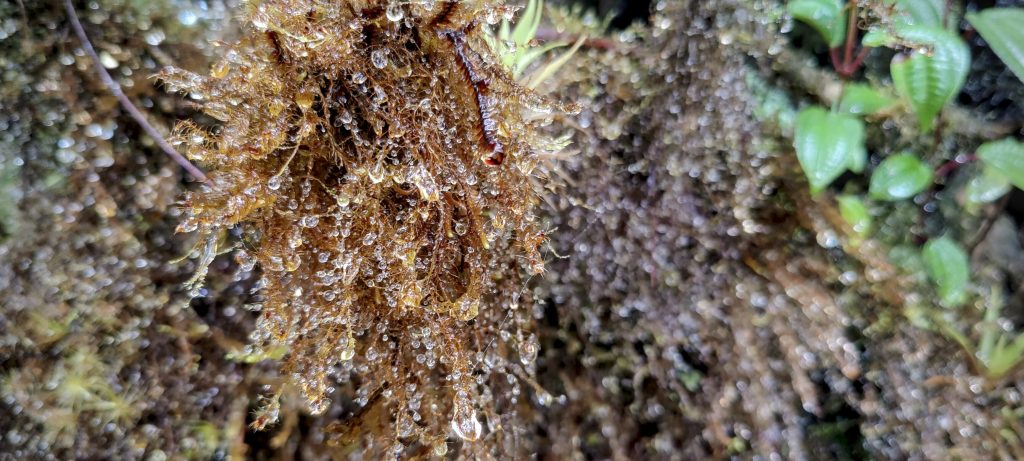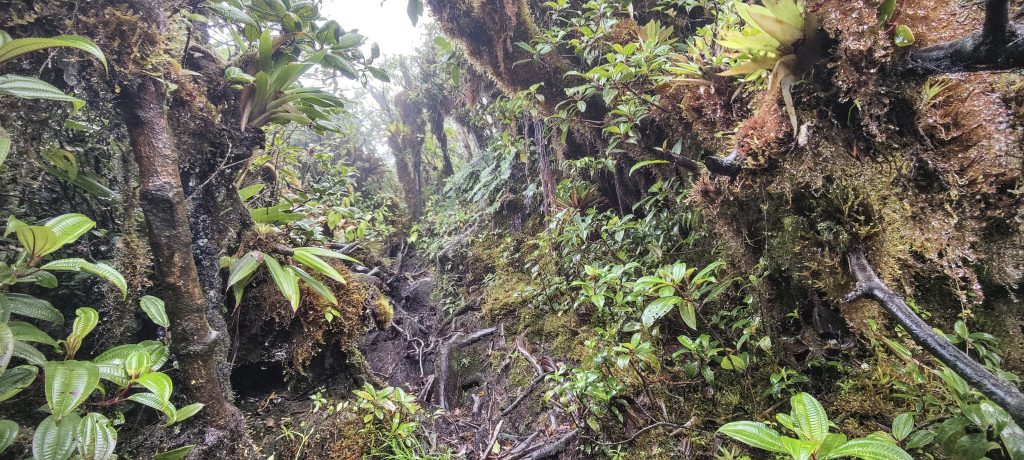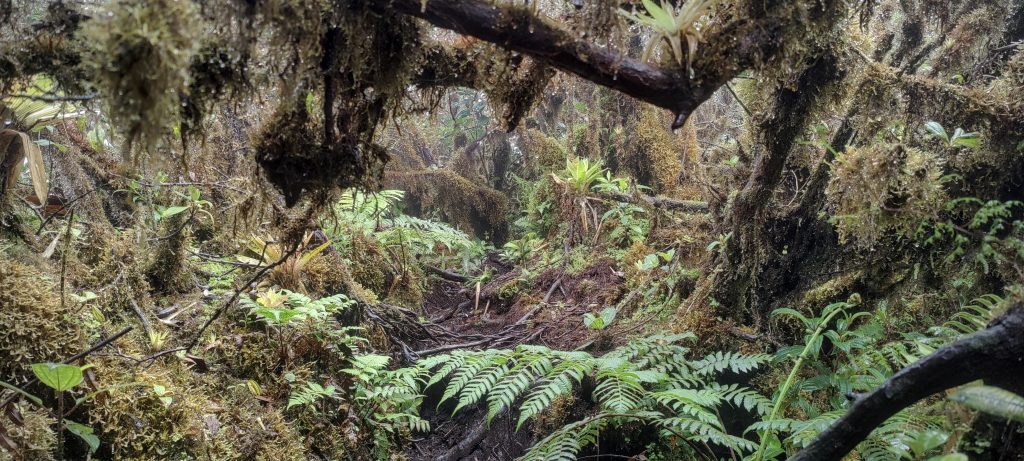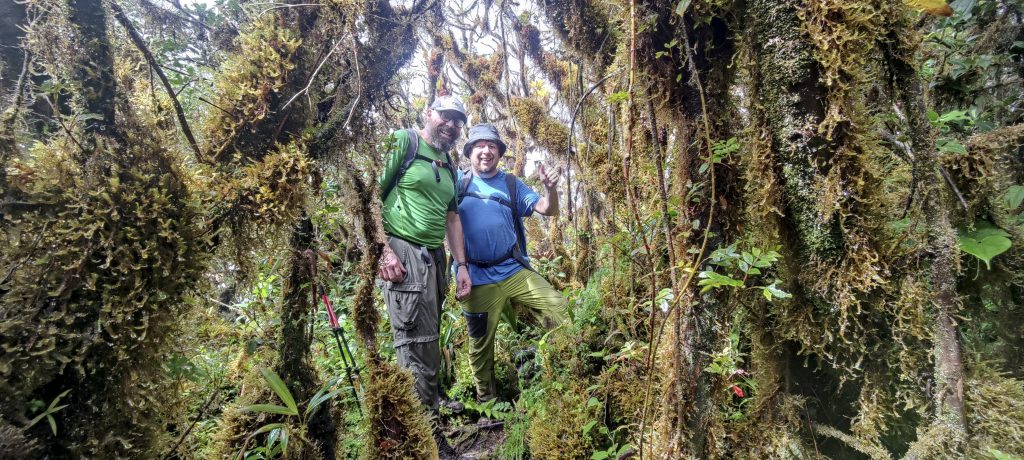 Small but steep descent, muddy path with fallen trees. This is what I would call a jungle trail, a nice experience. The real summit is not marked and is difficult to identify, only after walking a bit further do you realise you are already descending. It is very wet, all the plants are soaked and we are surrounded by a beautiful mossy jungle. A quick stop, a few photos and we head back.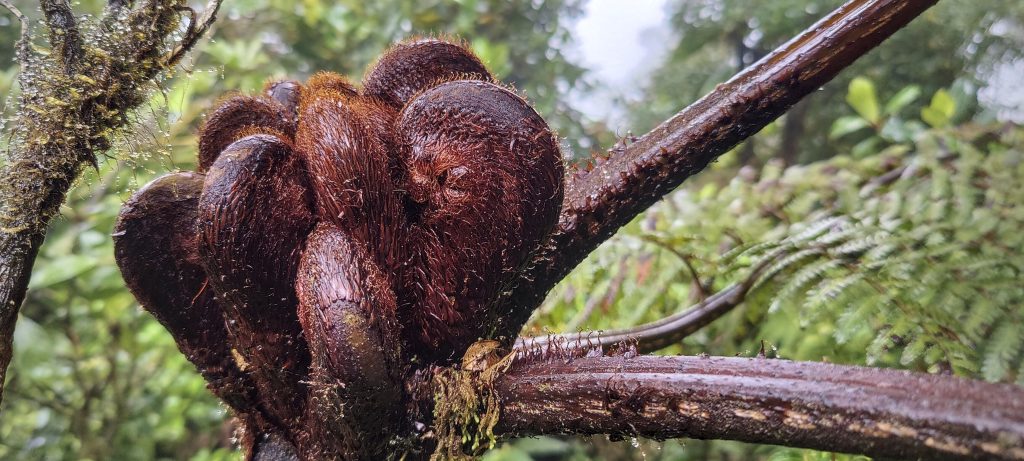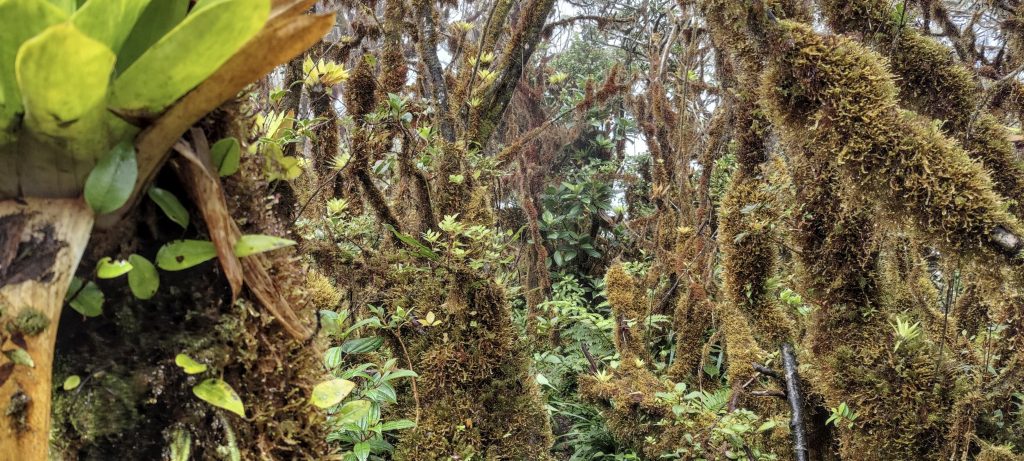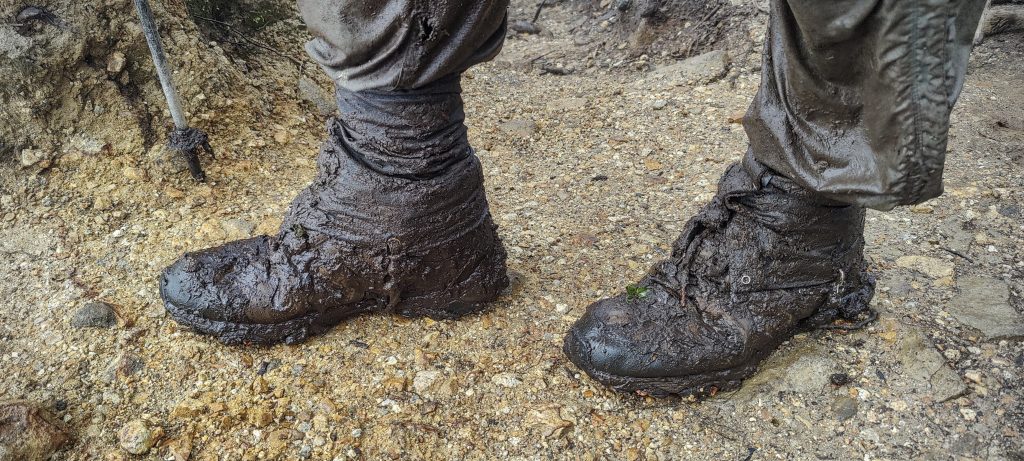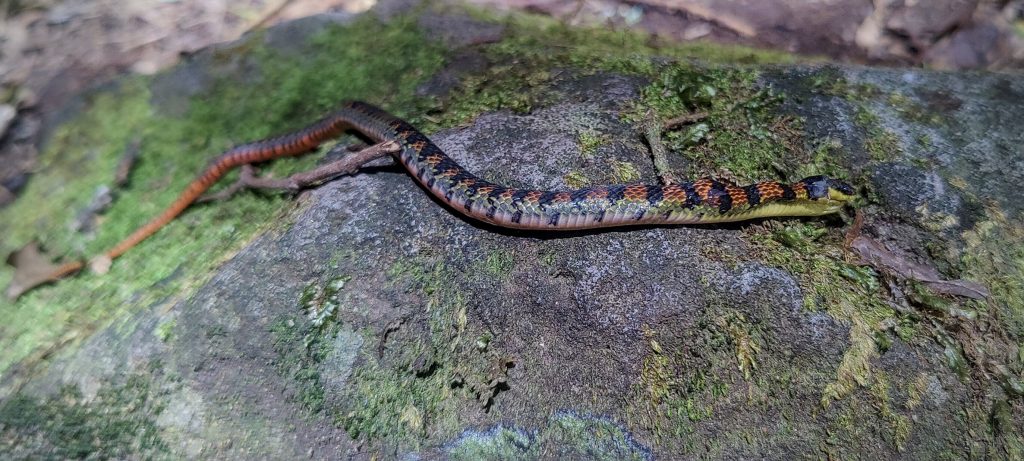 Various berries, monkeys and a coral snake make the descent less boring. Julian also offers a short detour into the canyon and it is worth it, we get a view of the dense forest canopy, everything looks very impressive. A family of monkeys raised an alarm when they saw us approaching. They were wrong, we came in peace.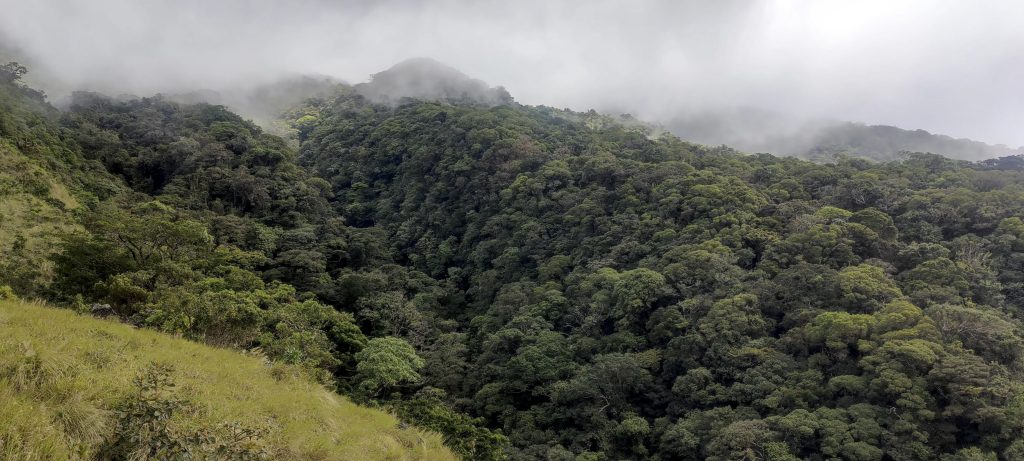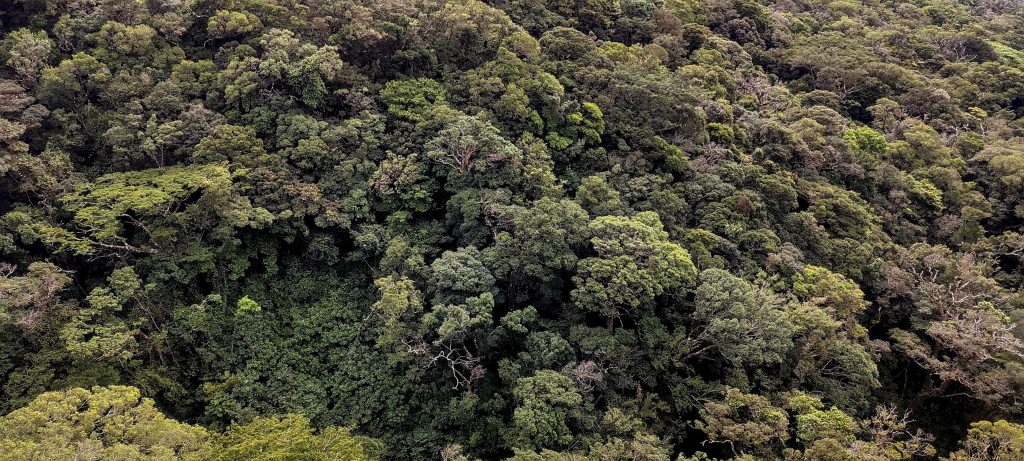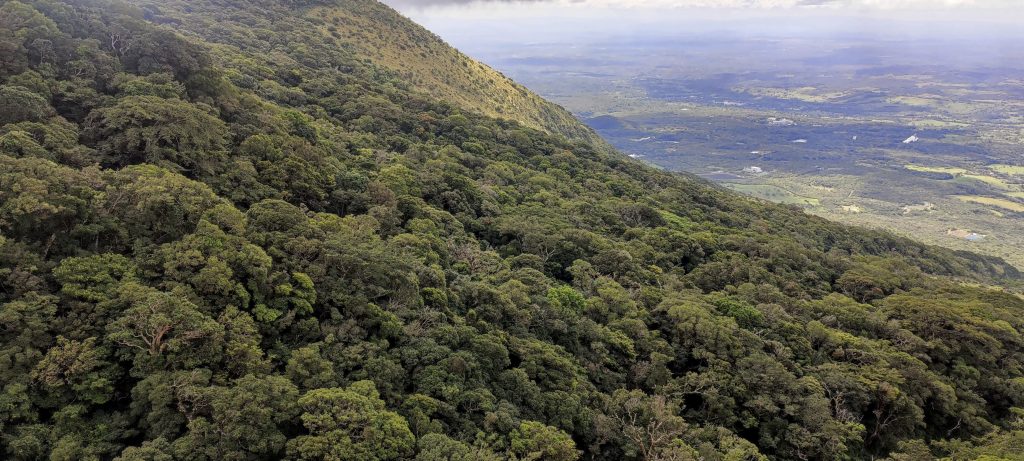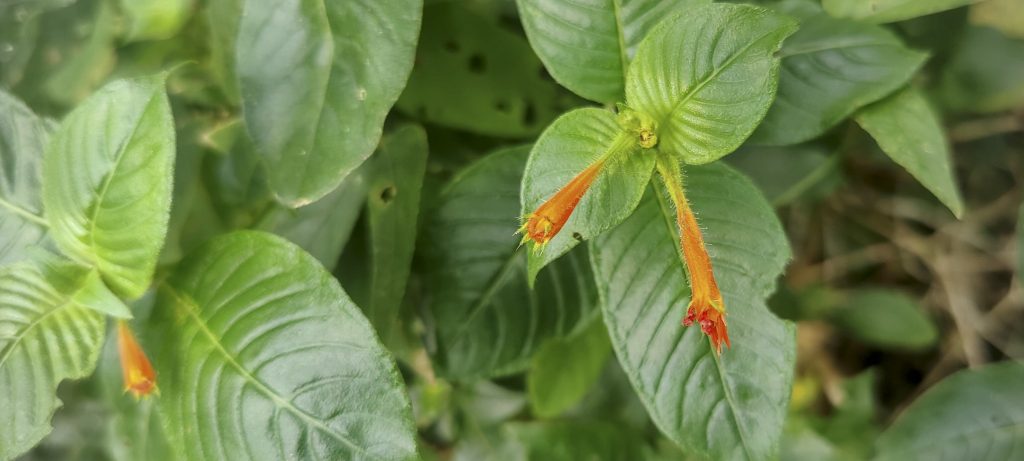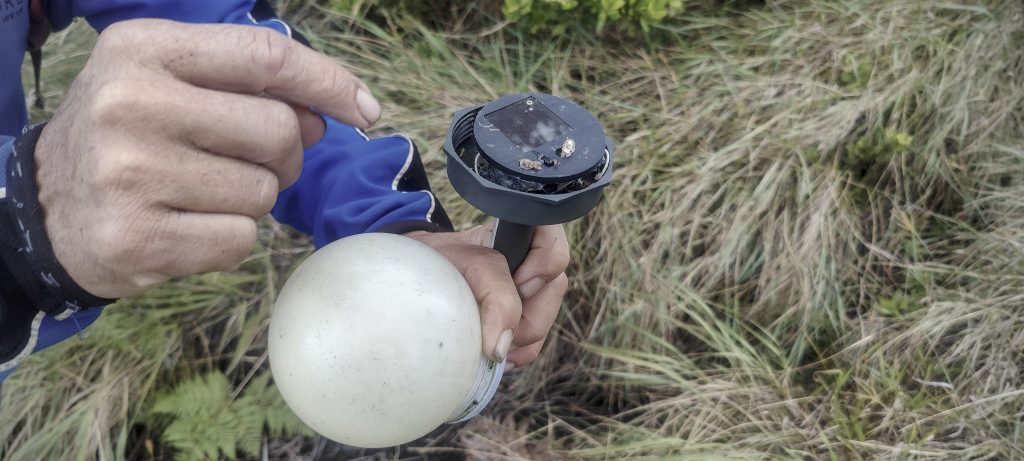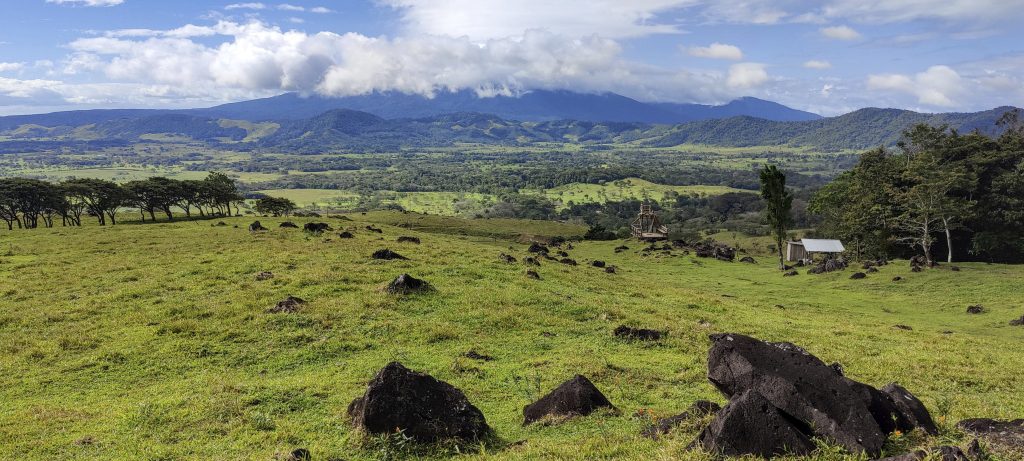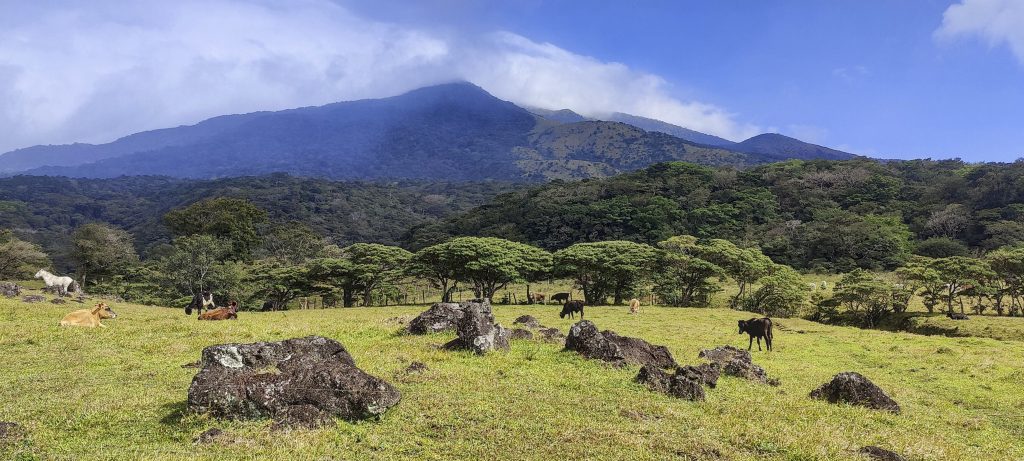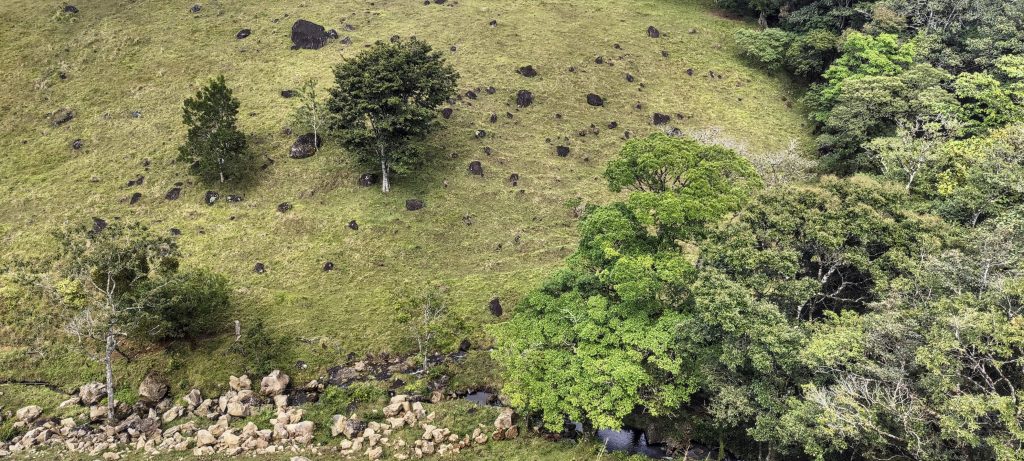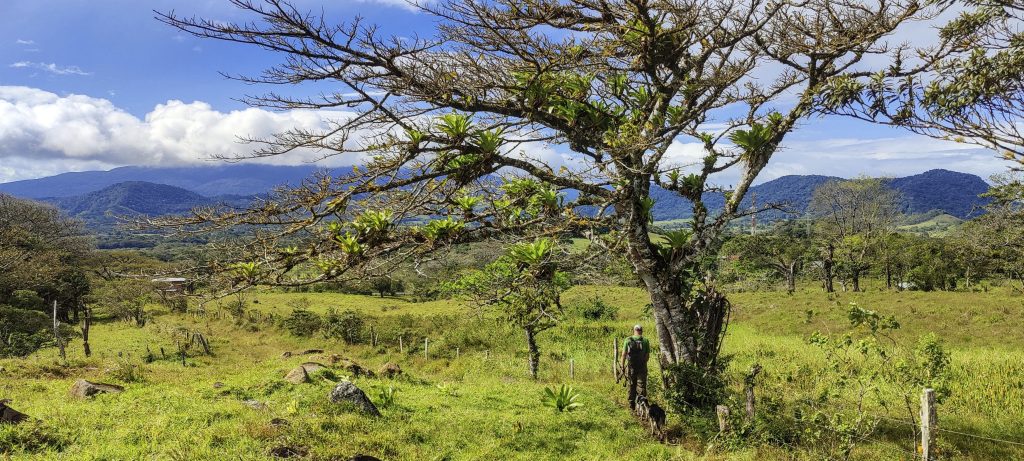 Back at Freddy's house, he offers us a shower. What a good offer, and soon we are heading towards Volcán Barva, we will try to reach the real summit tomorrow.