This is my first introduction to the world of Nicaragua's smoking volcanoes. First impressions are important and these are great. One of Nicaragua's two ultra mountains is Volcán San Cristóbal, an active stratovolcano with a bush-covered base and a half kilometre high volcanic sand slope. Today we'll have a great opportunity to get our legs in shape.
Early in the morning, we try to reach the farm on a narrow dirt road. But the road is sandy, and there is a high risk of getting stuck for a long time. We leave the car in the bush and walk. After about a kilometer, we meet a finca farmer, who is genuinely surprised that we have no car and tells us that the fee is 5 USD per person. We pay, and we move on.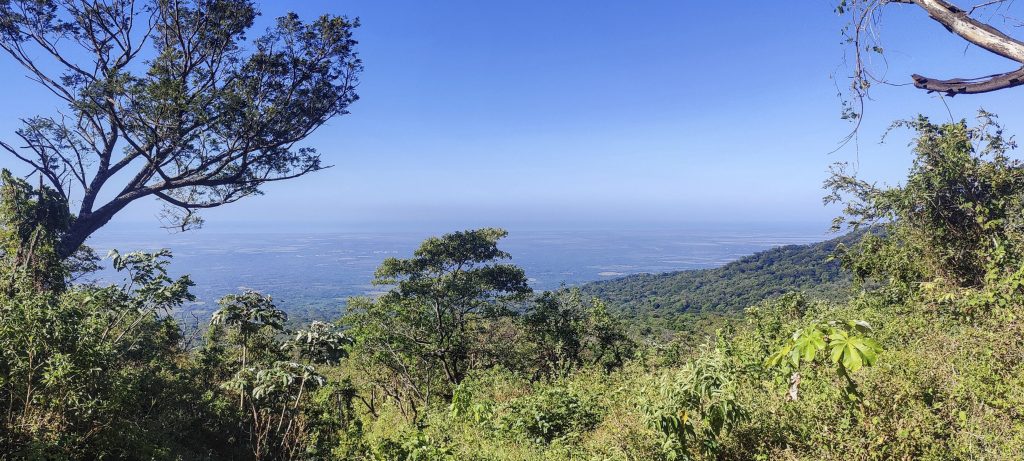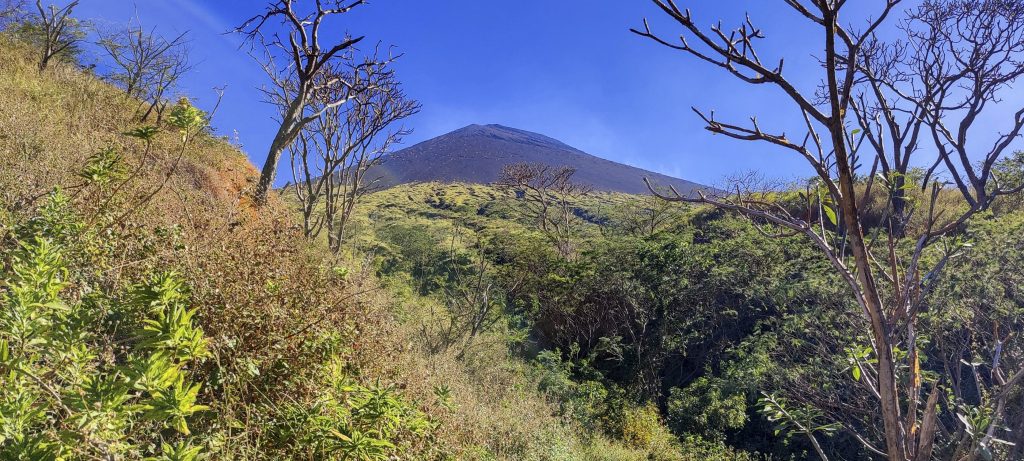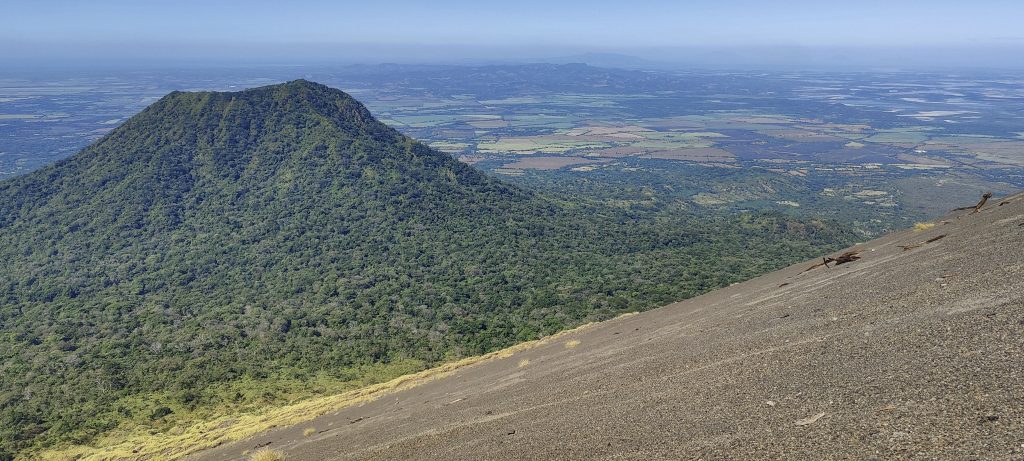 The path is through the bush and then up a steeper slope, but it is easy in comparison to what it will be like later. Soon we reach a slope of black volcanic sand. Two steps forward, one step back. A light breeze is comforting, as is the thought of how easy and good it will be to climb back down.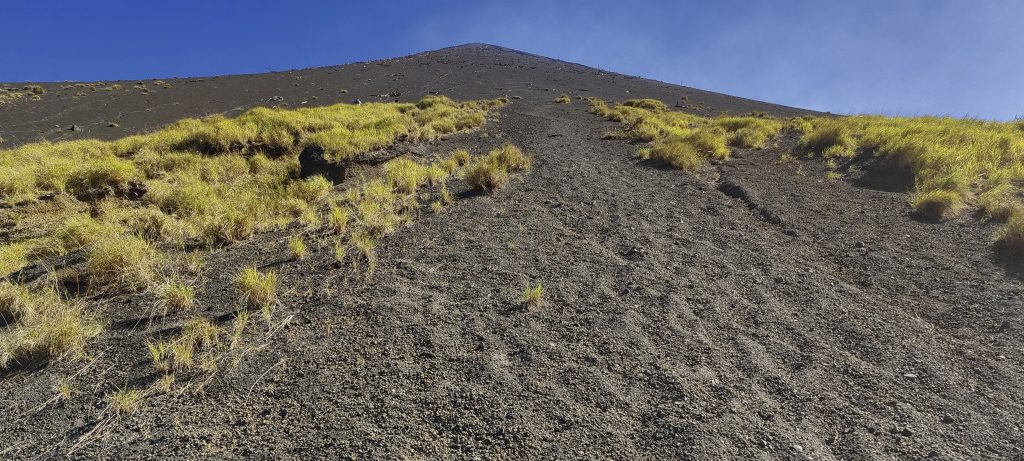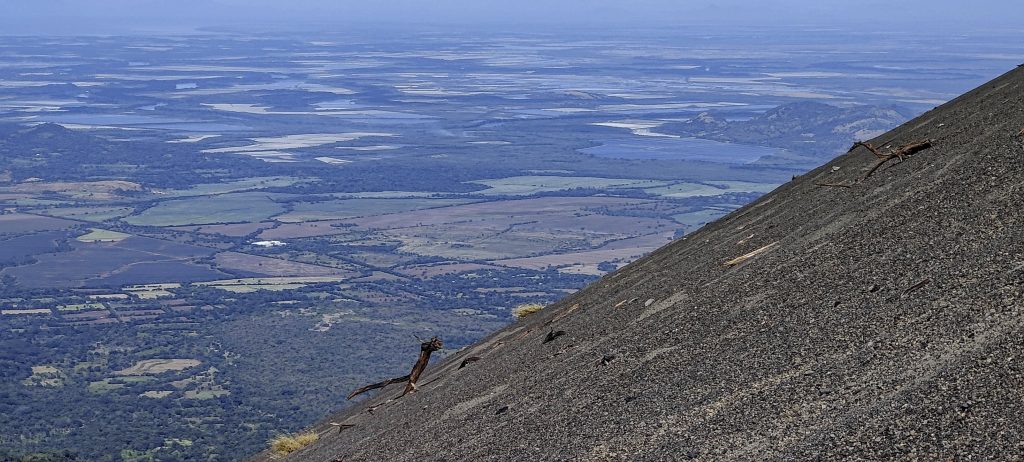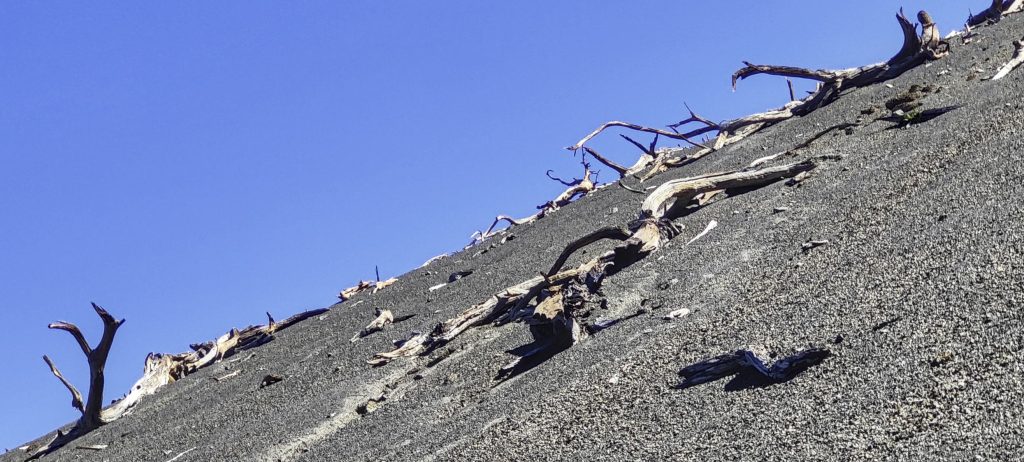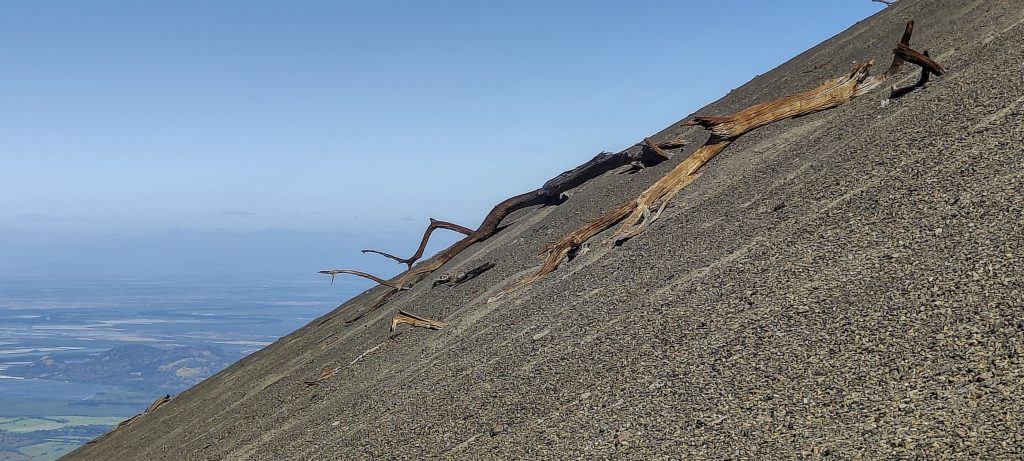 Steep slope, it would be interesting to have a comparison with other stratovolcanoes. Do they have the same steepness? In some places there are dead trees sticking out of the ash, apparently there was a forest here not so long ago (in geological terms). The vegetation was forced to retreat during one of the eruptions.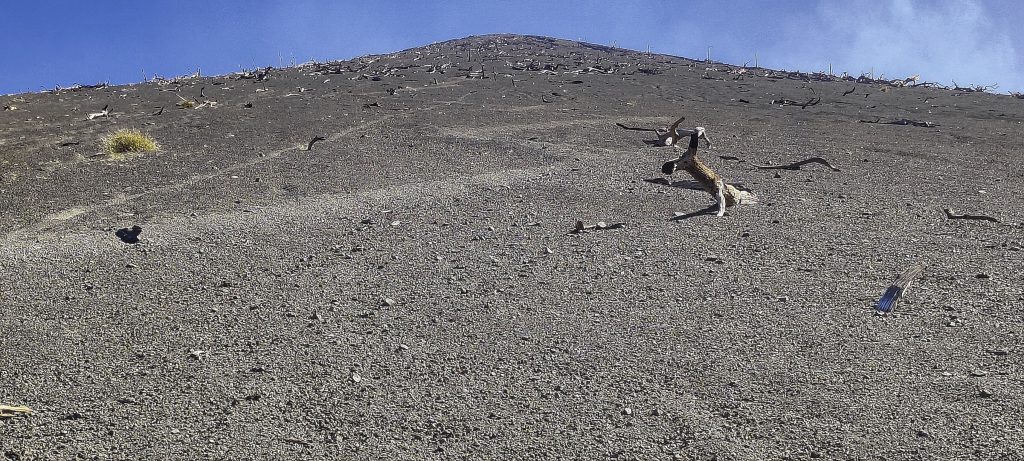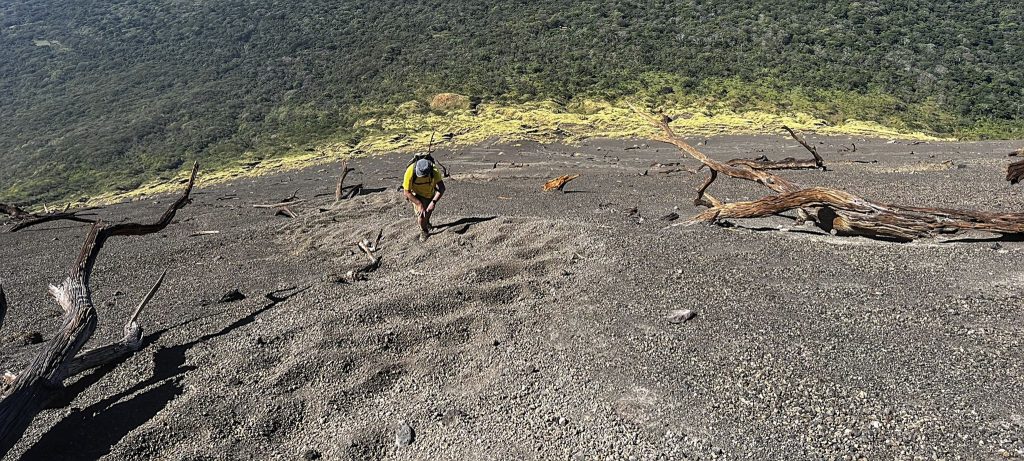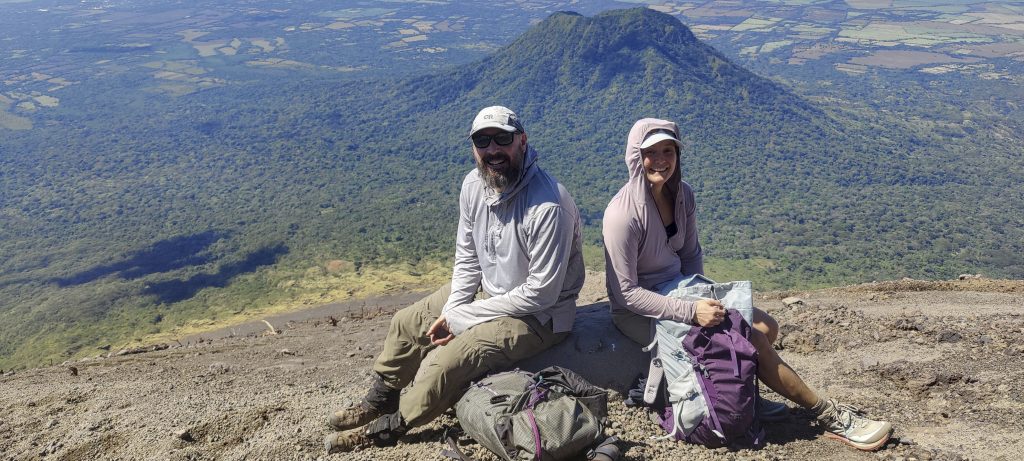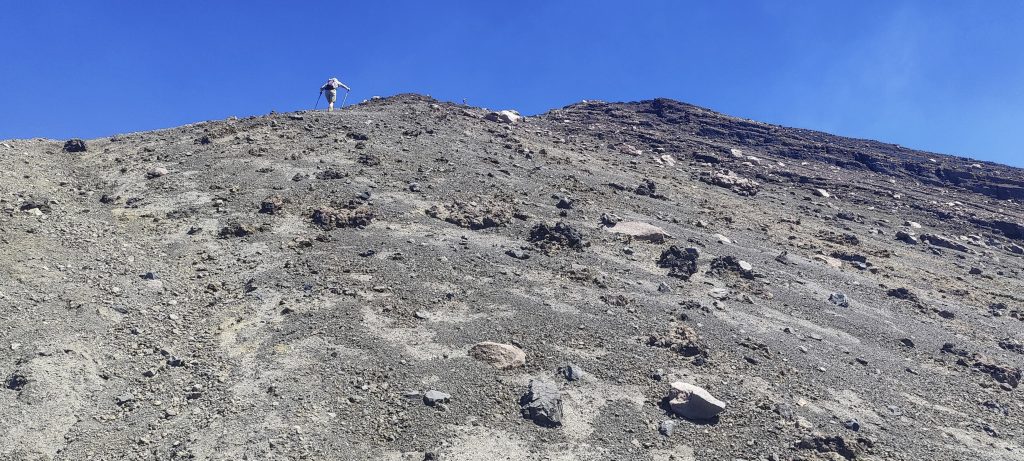 Two up, one down, two up, one down, and I'm at the top, where Renee and Dave had settled a little earlier. The top of the big mountain is marked with a stick about the length of a finger. A spectacular view of the crater with light smoke rising from it. Volcán San Cristobal stands in the middle of flat agricultural fields, giving excellent visibility in all directions. Volcanoes in the vicinity include Volcán Telica, Volcán El Hoyo, and Volcán Momotombo.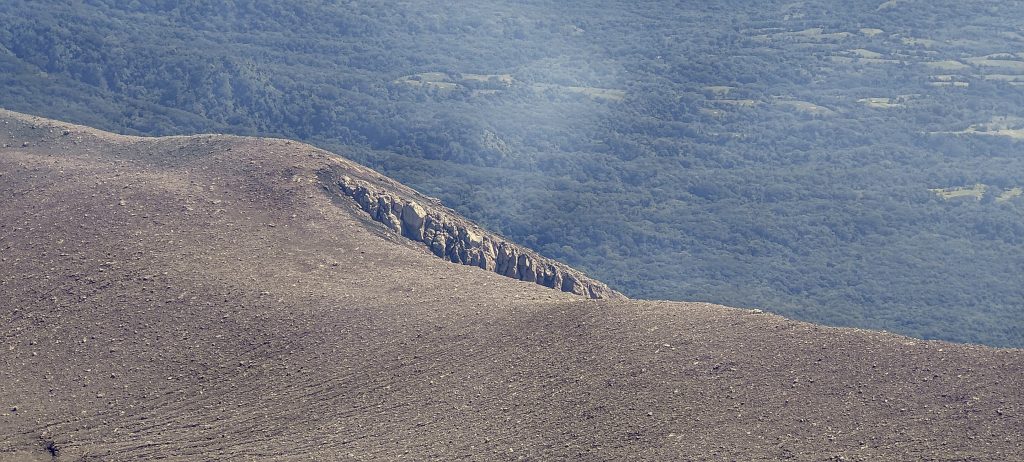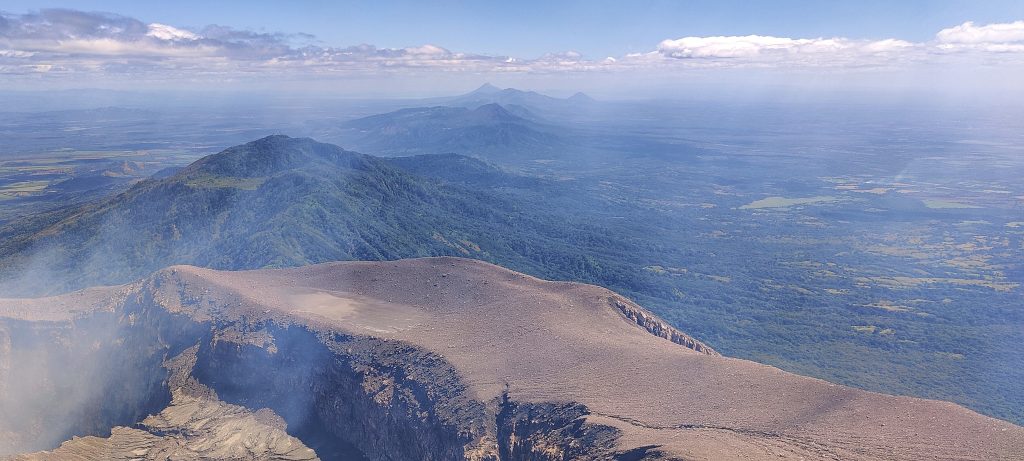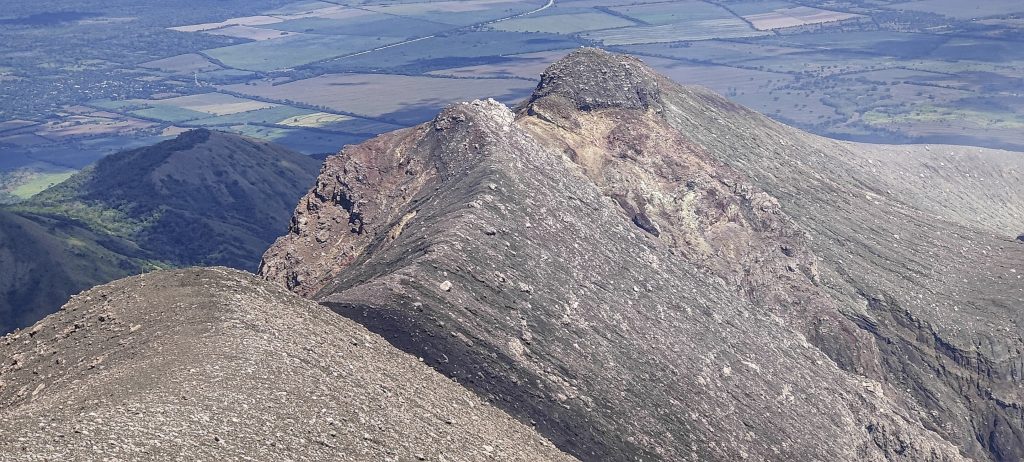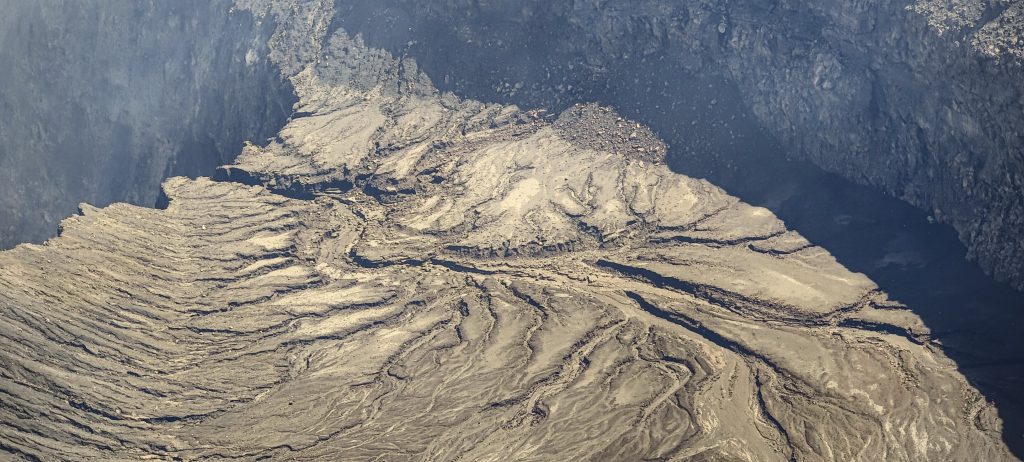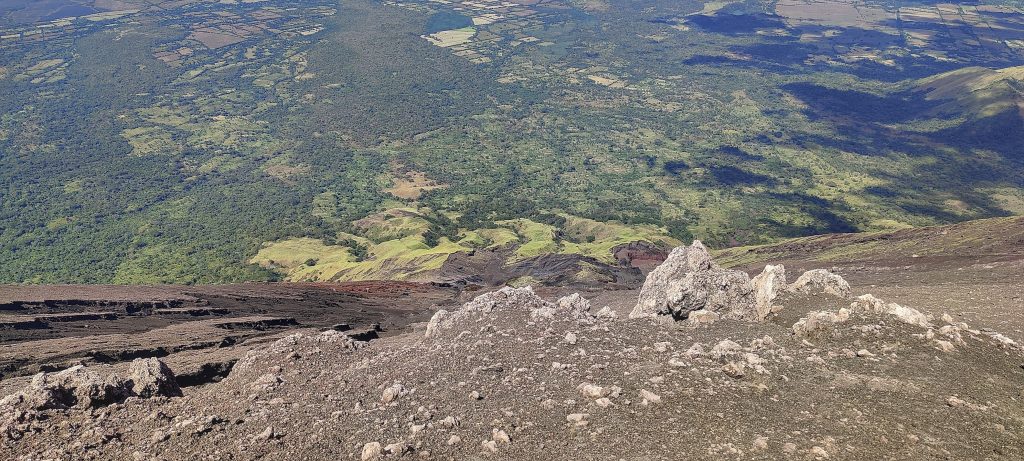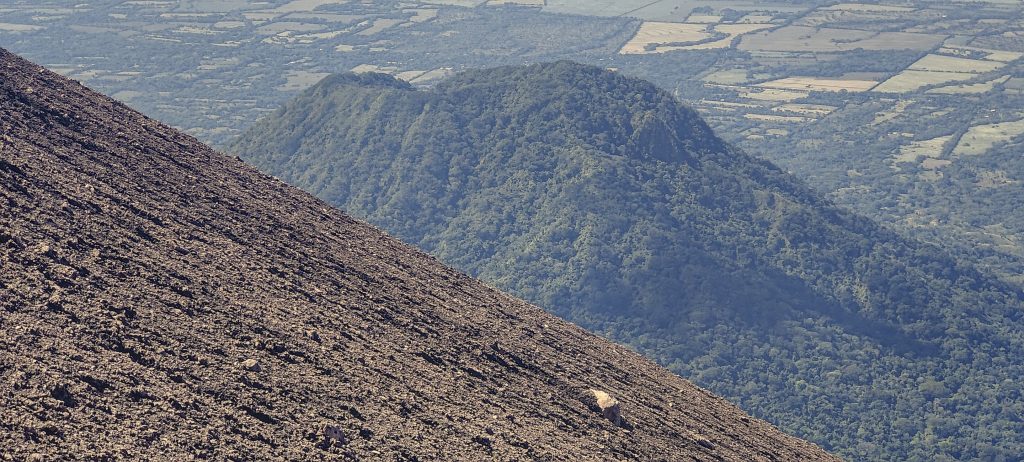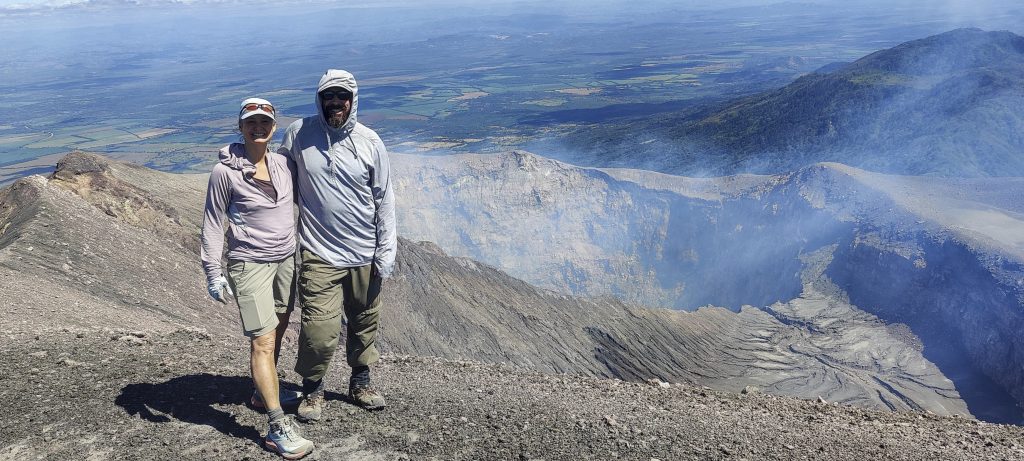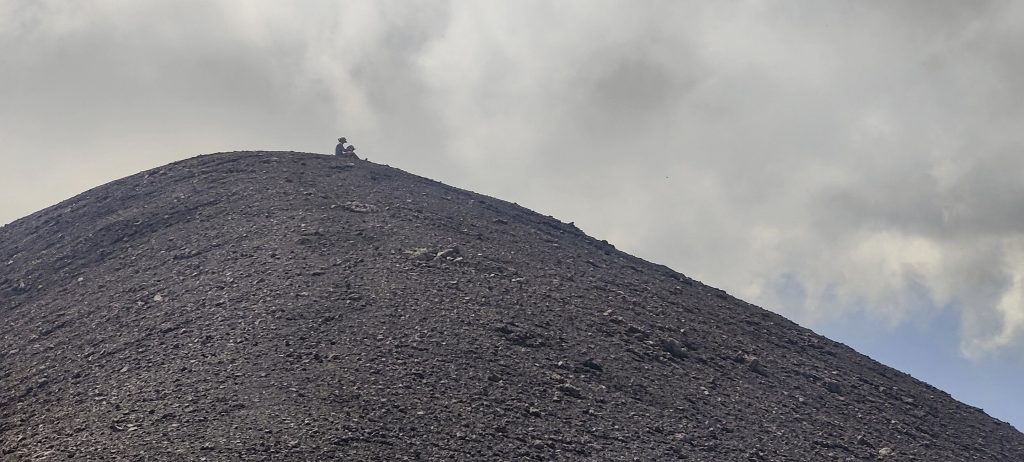 We look around for about half an hour and then climb down the same way. Yes, it's not only easy to climb down, it's also a lot of fun. It took us a couple of hours to get up there and less than half an hour to get back down. Real – Volcán Express.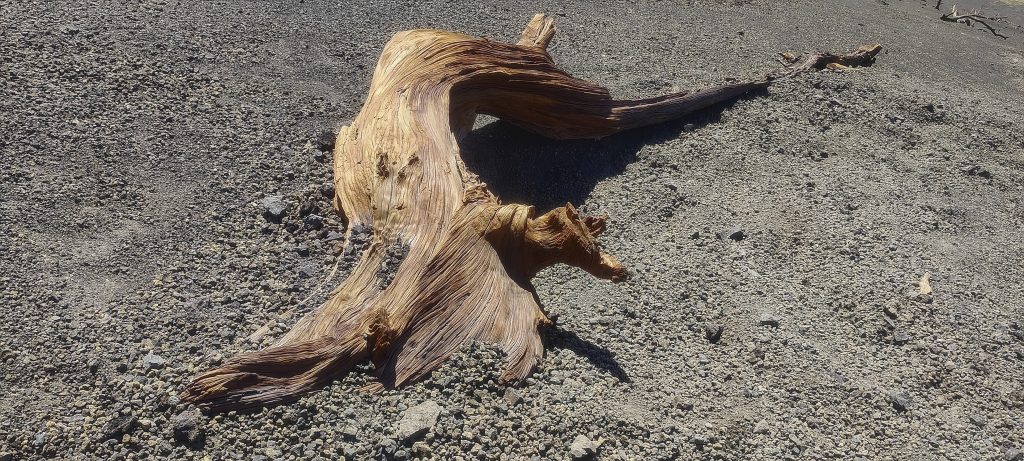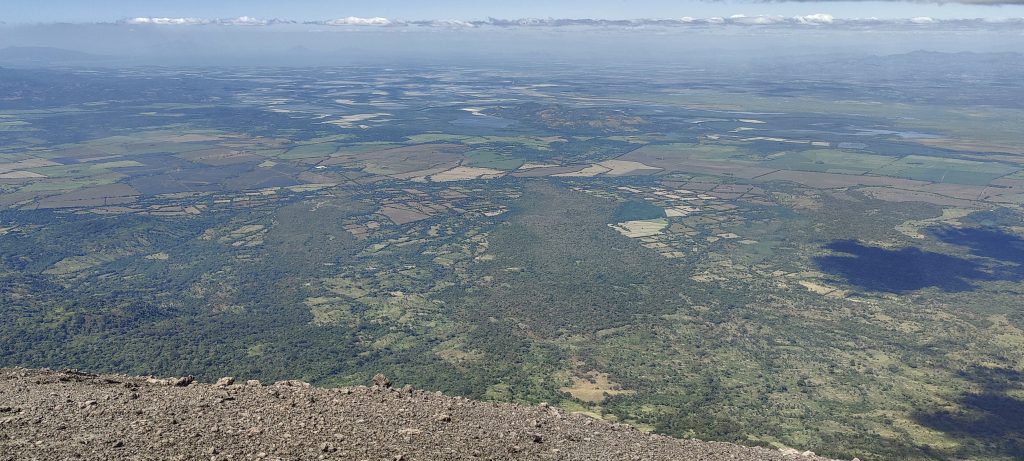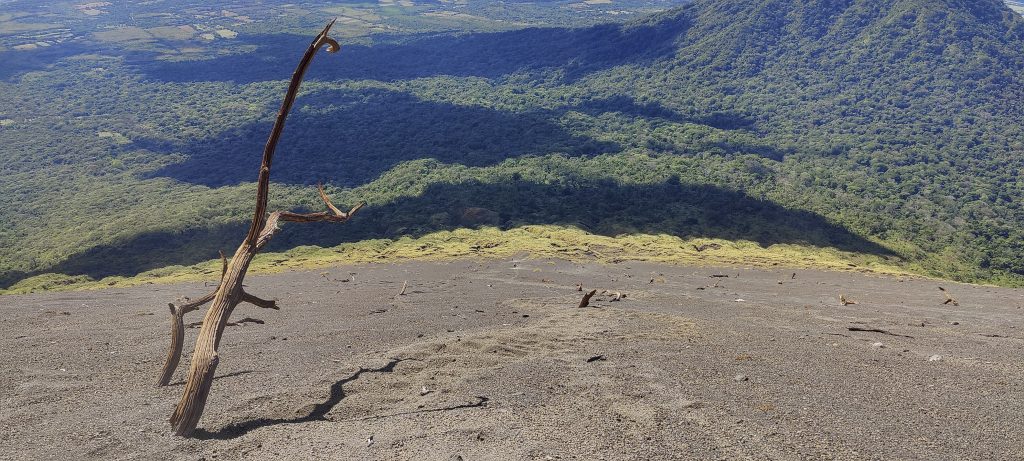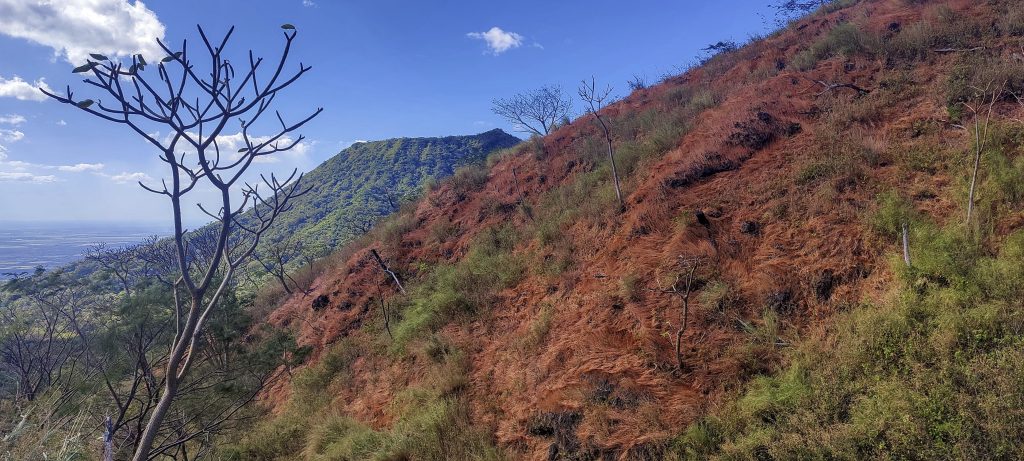 For three of us, this was our first ultra summit in Nicaragua. We head back to the hotel, thinking about ice cream and dinner.
After a very short visit to Nicaragua, Renee flies home and Dave and I make plans for tomorrow. We have two P600 candidates. Volcán Telica: we are not sure if we will reach the actual summit And Volcán El Hoyo: we are not sure if we will make it to the trailhead. Where two fight, the third wins! After dinner we found a mountain we had not seen on the map before. Volcán Cosigüina is the westernmost P600 peak in Nicaragua. Great, we will climb it tomorrow.