Our plan for Equatorial Guinea fell through due to bureaucratic problems. So we quickly came up with a new plan in the same region that would include an ultra peak and not be a long trip, preferably something that could be done over a weekend and self-organised to avoid tour operators. São Tomé and Principe met all these criteria perfectly. We also quickly set a goal for this trip – to climb an ultra peak and as many prominent peaks as possible in the time available.
Rob and I met at London Heathrow and flew to Lisbon where we decided to walk to the hotel as there was only a shuttle service from the hotel to the airport and we wanted to avoid taking taxis. We found pavement all the way to the hotel; it was about two and a half kilometres, so in twenty-five minutes we proved that taxis are not the only way to get around. The next morning we took the hotel shuttle to the airport. After a five-and-a-half hour flight, we landed at São Tomé International Airport, where the process went smoothly. The immigration officer insisted on knowing the name of our hotel, but when we told him, he said he didn't know it as it was quite new. Hiring a car was also straightforward; the lady from the car hire company gave us the keys and, after signing some paperwork, we were on our way to the hotel. Unexpectedly smooth, but there you go.
We set off for the Pico de São Tomé trailhead at 5am and luckily found a guide to join us. Although the walk didn't require a guide, we decided to hire one to increase our chances of success. We reached the highest point on the island around midday and were rewarded with stunning views into the thick clouds. We then had time to drive north and watch a beautiful sunset from one of the beaches near Diogo Vaz village. To top it all off, we even found some 1-10 metre prominence rocks to climb. It was an excellent day!
The next day, after the only island ultra peak, we took a more relaxed approach and headed to the southern tip of the island. On the way we stopped at an oil palm plantation and climbed Aida peak, next to the old Villa Irene ruins. We then drove another hour to Inhame beach and walked up to Lama Porco, where we found an old artillery installation that had rusted over time. The next peak on our way back, Cantagalo, was less inviting but still interesting; we had to find a path and bushwhack up its steep slope to reach the summit.
On the third day we found a couple of peaks closer to the airport, as we had a flight home in the evening and needed to get there in the afternoon. We started from the beautiful Pico Boa Entrada volcano, following the locals' advice to start on the east side, which was quite steep and grassy with some bushwhacking. The bigger problem was the tropical rain on our way down the north side; we were completely soaked within ten minutes. Our next peak was Muquinqui, with communication masts on the summit. The walk along the spiral forest access road seemed easy and short, but it turned out to be much longer than expected. Luckily we had managed to avoid the morning rain. Finally, we drove to Sameiro for our last summit of the trip, with wonderful views all around.
Flying from Lisbon to São Tomé, we had a breathtaking view of the Saharan Atlas mountains in Algeria, followed by the vast expanse of the Sahara Desert. I was also amazed by the women of São Tomé and Principe who could carry tuna fish on their heads – something I have yet to master with my half-kilo pillow!
Very good trip, and interesting experience. The final verdict is that São Tomé and Principe is a hidden gem. It has few visitors, friendly people and delicious food in the restaurants. I thoroughly enjoyed this trip and believe that anyone looking for something different from the standard destinations will appreciate it. Don't expect luxury, but you will find beauty. We leave this place and move on to Portugal, where we have half a day to climb a few more peaks.
I would like to thank Rob for being great company on the trip and for locating all the lower peaks. I would also like to thank the locals and Zezito for making our walk to the highpoint so comfortable and enjoyable.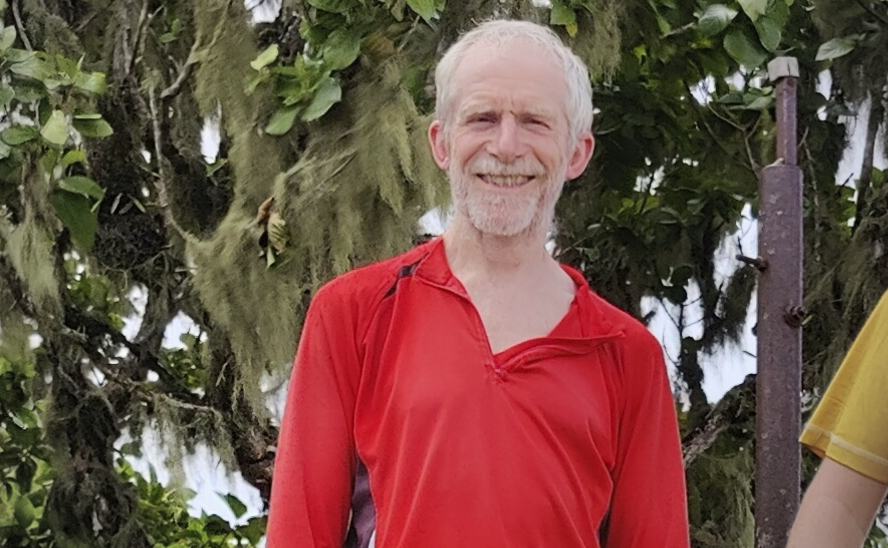 ranges

altitude

prominence

isolation

distance

elevation gain

time

Sameiro
Bight of Benin

142 m

65 m

- km

1.4 km

66 m

0h30

Muquinqui
Bight of Benin

270 m

125 m

- km

6.2 km

121 m

1h25

Pico Boa Entrada
Bight of Benin

361 m

106 m

- km

4.5 km

164 m

1h35

Cantagalo
Bight of Benin

252 m

167 m

- km

5.6 km

139 m

1h55

Lama Porco
Bight of Benin

125 m

120 m

- km

2 km

114 m

0h40

Aida
Bight of Benin

243 m

158 m

- km

2.8 km

138 m

1h50

Pico de São Tomé
Bight of Benin

2024 m

2024 m

405.92 km

18 km

1652 m

10h20

40.5km hiked and 2394m elevation gained in 18h15