A great day despite not being able to start climbing Sankan Biriwa, the highest peak in Tingi Hills Forest Reserve. An interesting journey from Makeni to Kundema-Lei village and also interesting negotiations in Kenewa village.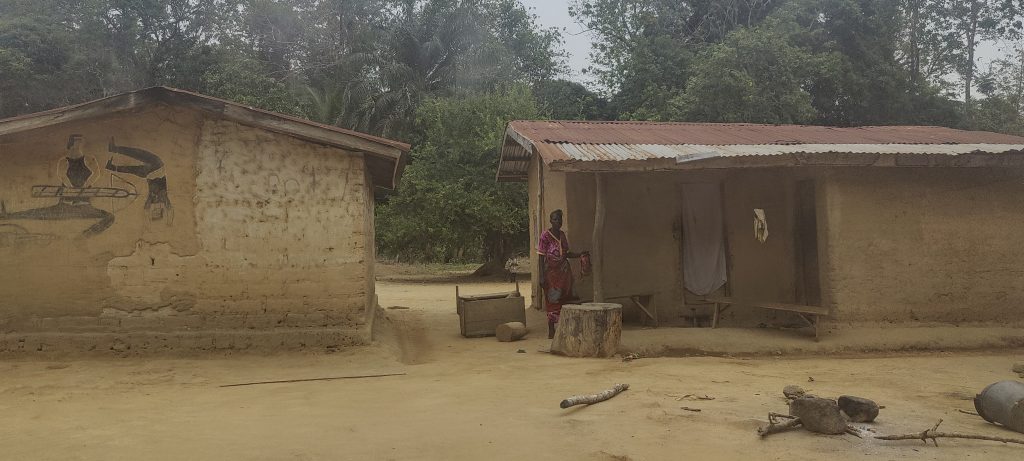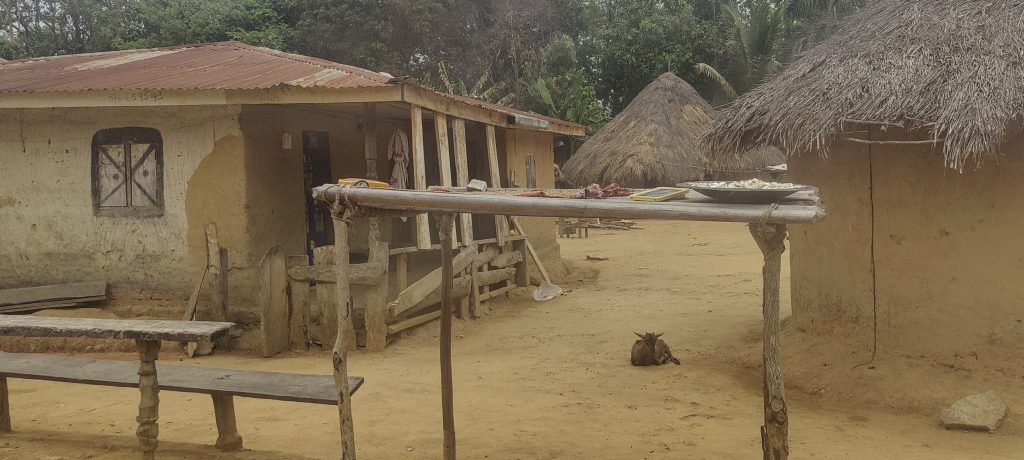 After breakfast at the Makeni Hotel, we get in the car and head east. The tarmac road is good up to Koidu, so we are making good progress. After Koidu there is no tarmac road, but there is some construction going on, so maybe one day there will be. We turn north at Jagbwema village and drive another 30km on a rough road, crossing some wooden bridges that don't look like they could hold our car, but they do!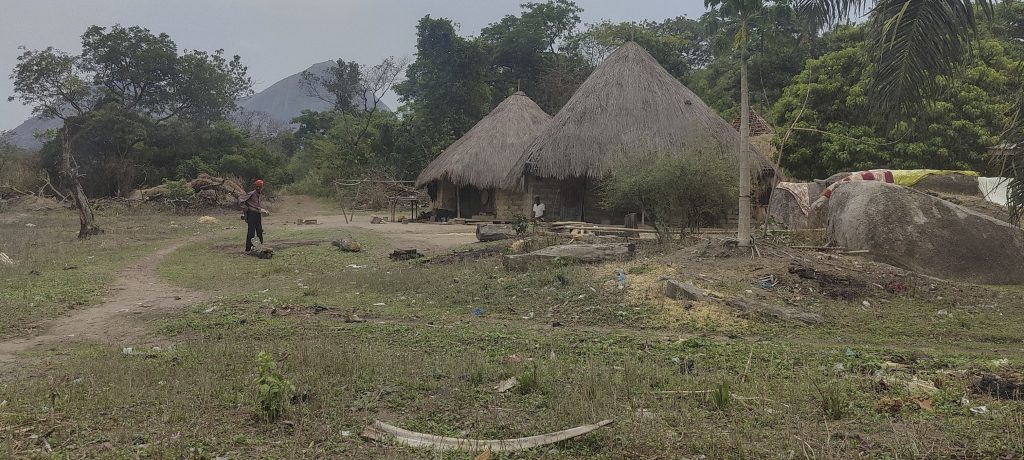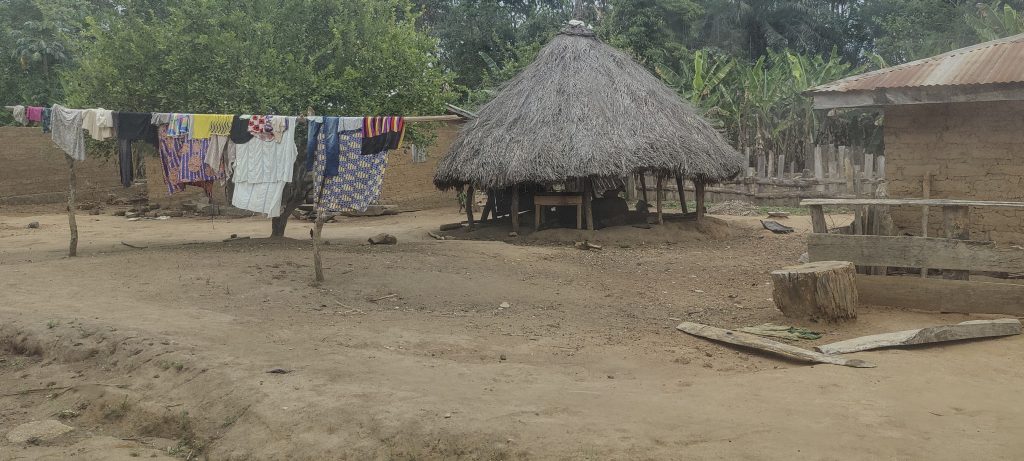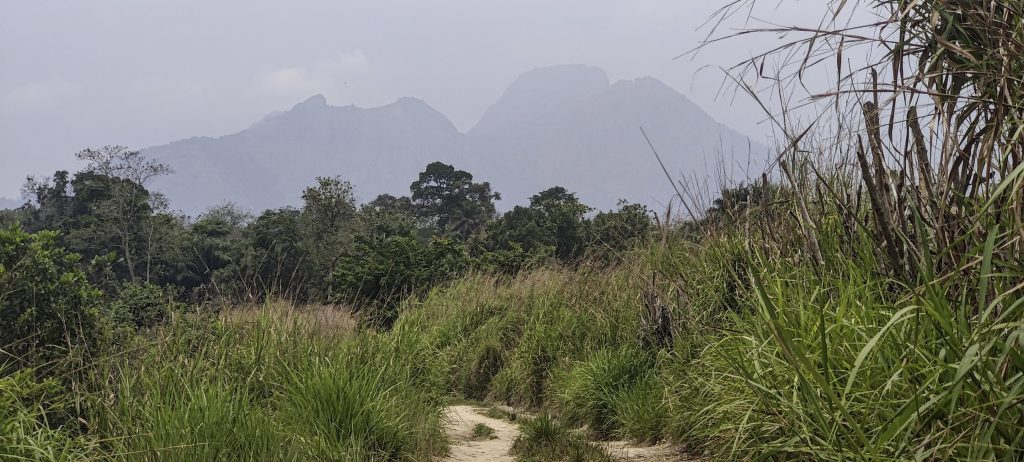 We finally arrived in the village of Kenewa (8.82669, -10.79236), where the locals met us and brought benches under the shade of a large mango tree. Elderly people and children came to greet us and soon there were dozens of people waiting for something, we were waiting for the verdict. To go or not to go. After another hour our success was confirmed – Alex had made a deal with the chief and for about a hundred euros we could climb the mountain and we would be provided with a local guide and porters. To be honest, it was more than we could have expected.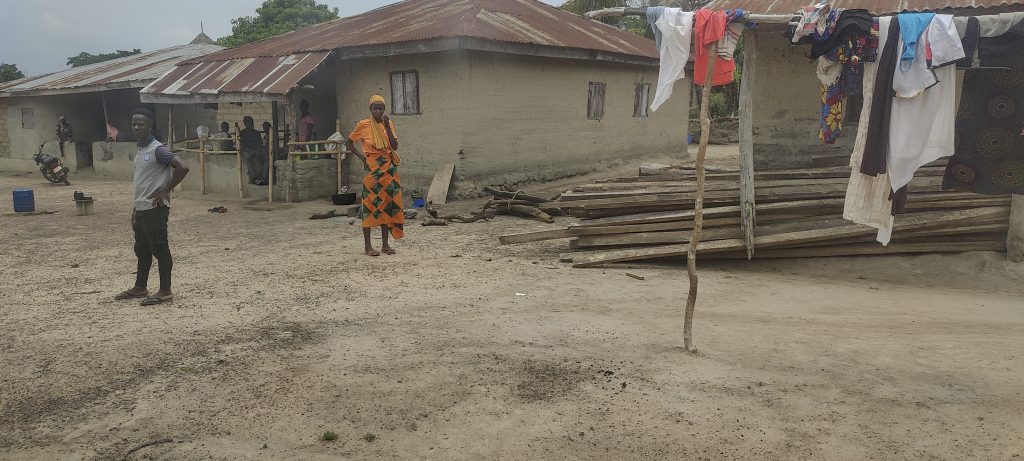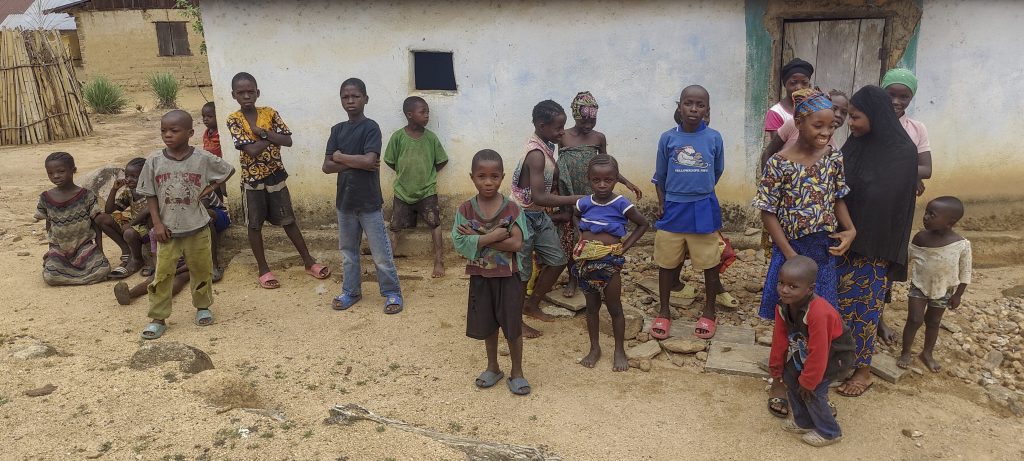 We drove towards the village of Konelo, but stopped a few kilometres earlier at the Kundema-Lei (8.84447, -10.77550). repacked for a two-day trek, changed our shoes and were ready to go. Suddenly dark clouds began to gather. In every sense of the word. The chief of Konelo village was very grateful at first, but then he demanded that we pay for the passage. Our agreement in Kenewa village was meaningless to him and he wanted us to pay the equivalent of four hundred euros more. We immediately refused and said we would leave instead. We expected him to change his mind when he saw us in the car, and he did, lowering the price to three hundred euros. However, we did not want to set a bad precedent and decided to leave anyway. Hopefully this decision will help future trekkers and promote fair tourism development in the country.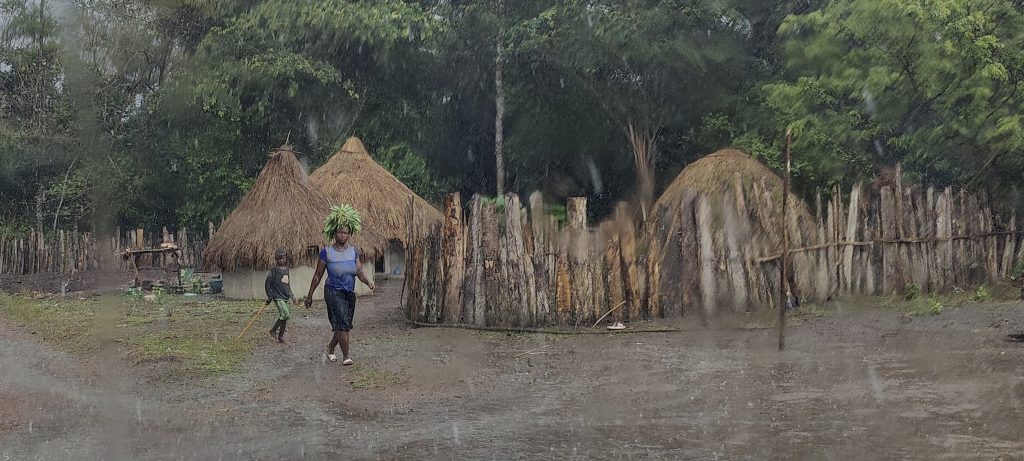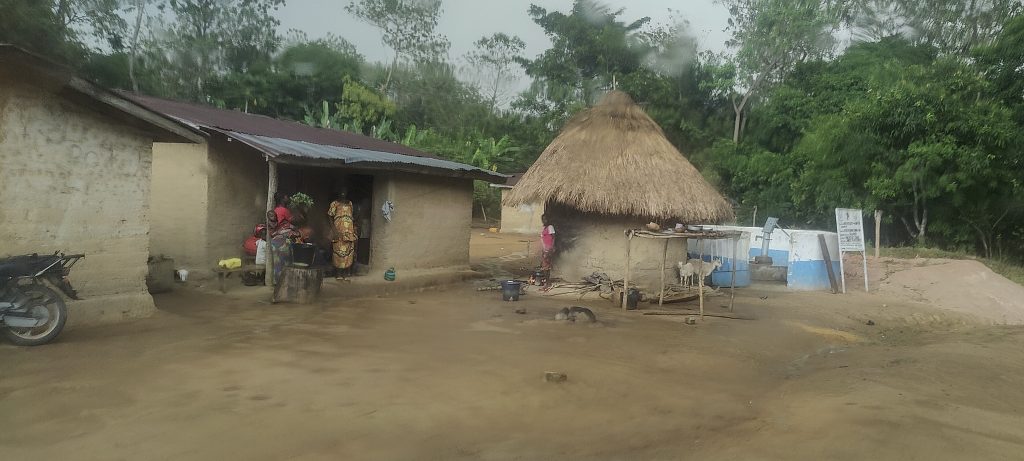 The showers have started, so it's probably a good idea to go back instead of walking. We would have survived, but it would have been quite wet for the night and another day. As I said, we didn't make it to the summit, but that's not a failure – it was an interesting trip and a great adventure. We headed back to Makeni and tomorrow we will try to reach the Banana Islands in the Atlantic Ocean were we plan climb Dublin Island Highpoint and Ricketts Island Highpoint