One of Indonesia's several most active volcanoes is on a remote island of Siau in the Sulawesi region. There was little information from other hikers and no peakbagger reports. For the above reasons, this ultra-peak was not in our original plan. But we met Aris, a man who loves volcanoes in action. He often climbs them and has climbed Karagentang multiple times. Moreover, the island's highest point, was for a long time on the North peak, but constant eruptions have changed the topographic lines. Today, the South peak is higher. Another favorable coincidence is that the North Peak is currently very active and the South Peak is relatively quiet.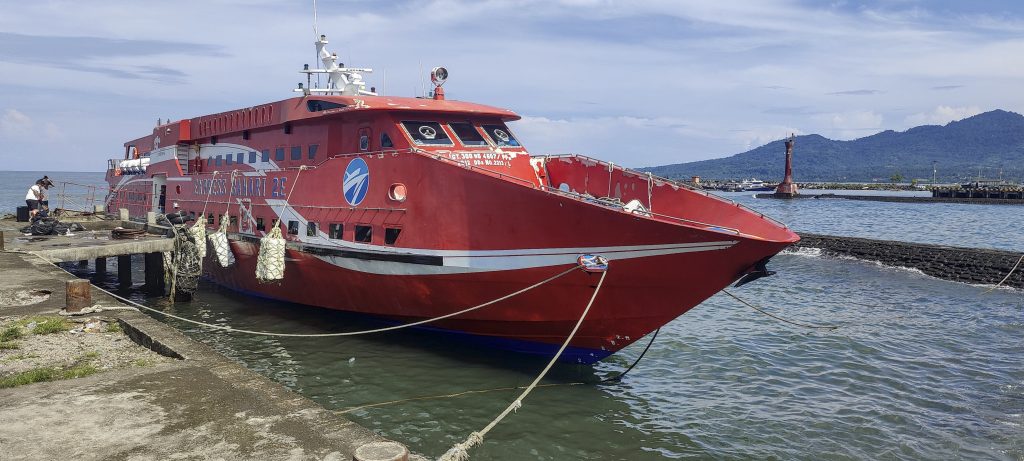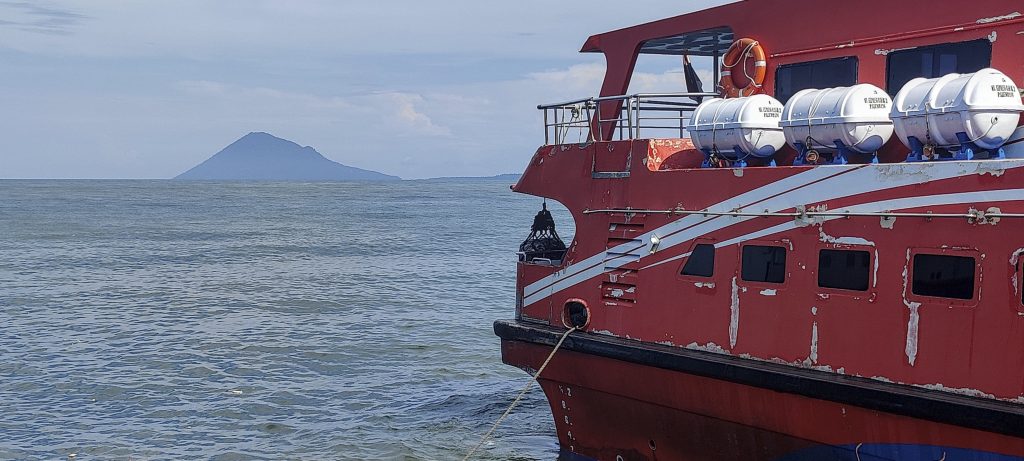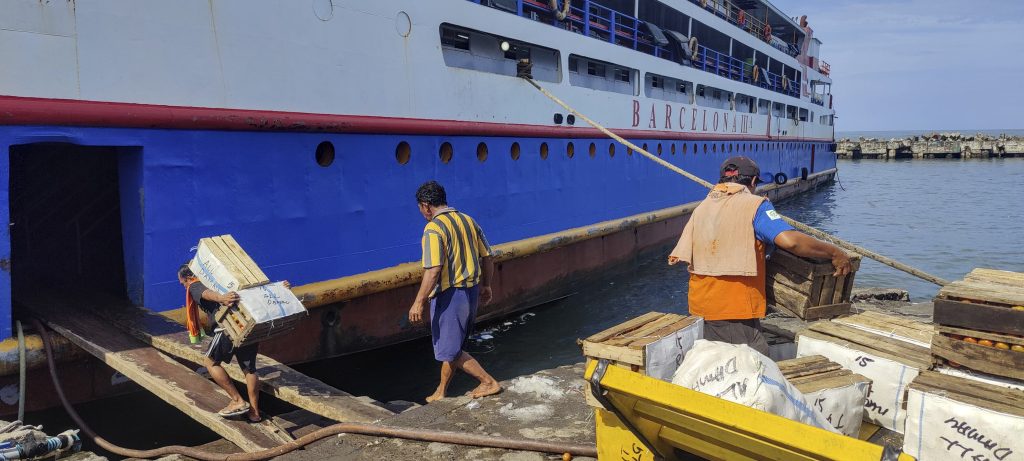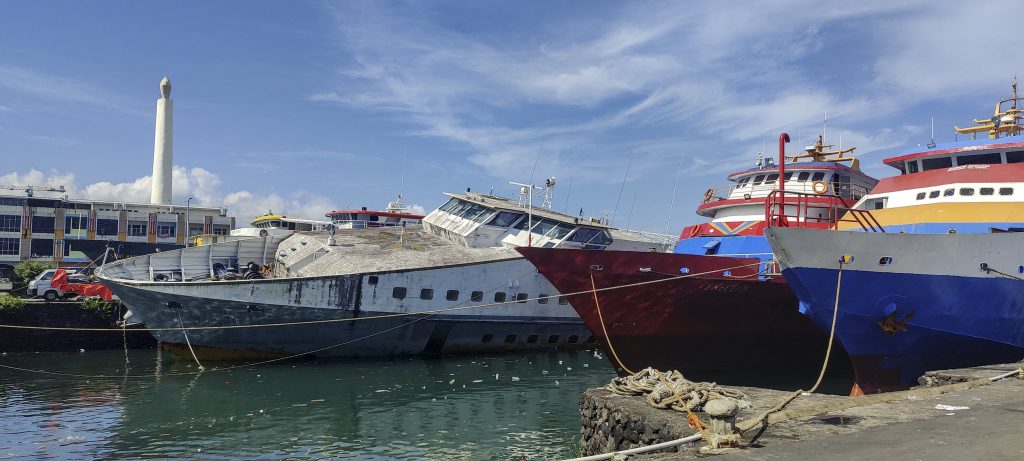 Thanks to these coincidences, we decided to fly to Manado, a town in the Sulawesi region, take a ferry to Siau Island, and try to climb Karangetang. It's a long flight from Jakarta to Manado, almost 3 hours and 30 minutes, and before that, we had to fly from Sumatra. The fast ferry was cool, quite comfortable, air-conditioned, and fast. Ferry gets to Siau Island in 4-5 hours. On disembarking, we were greeted by a tropical downpour. He's probably trying to prepare us for tomorrow's climb.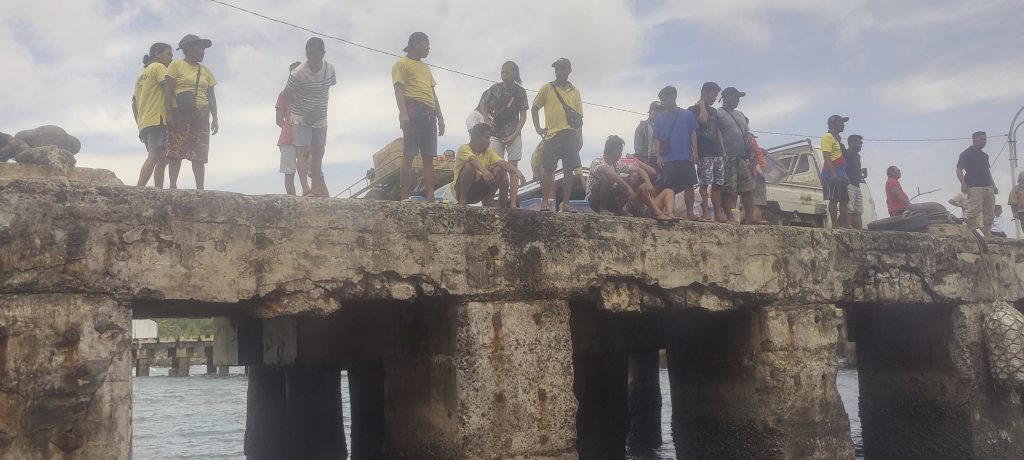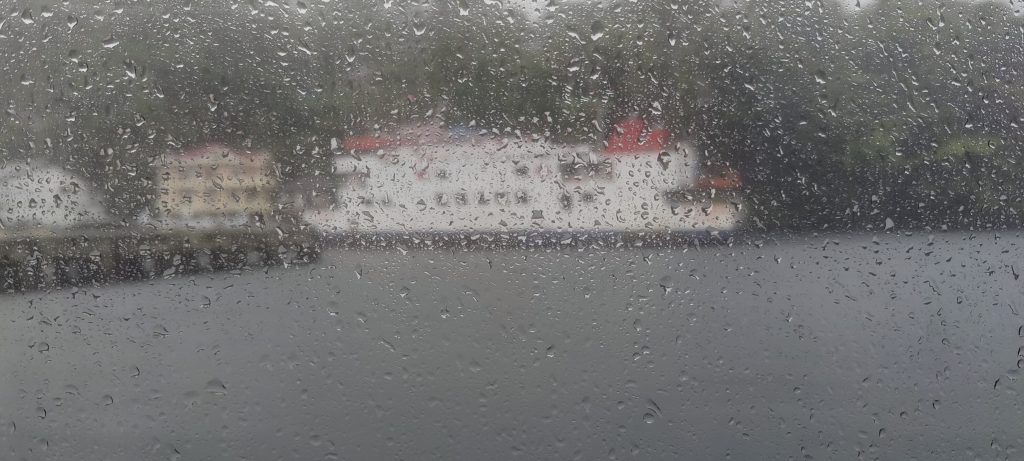 After a good dinner and a few hours of rest, we get on the motorbike at around 12 o'clock at night and ride to the trailhead. We walk for 20 minutes on the paved path and reach the farmhouse, where Om Sony is waiting for us. A local guide who knows the island like the back of his hand. We have a quick breakfast at the homestead and climb towards the summit.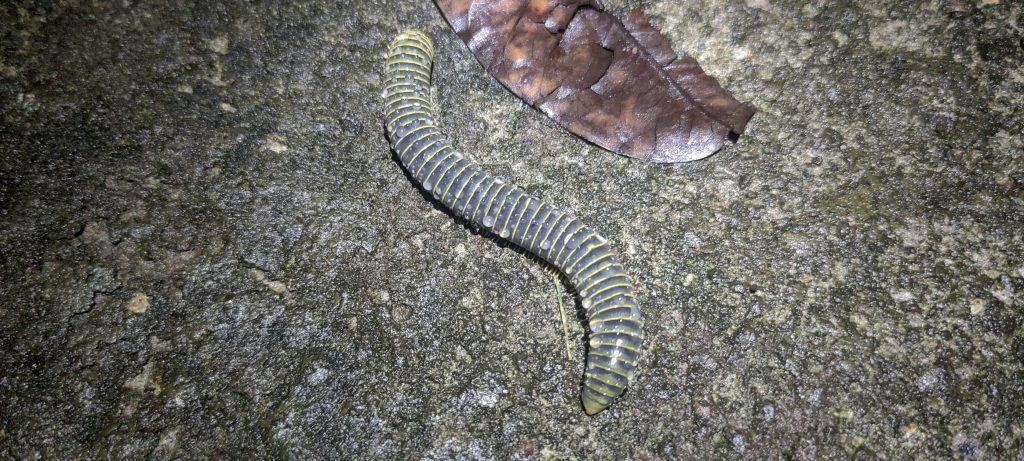 At the beginning, the jungle was typical, with slippery and steep trails. As we approach an old lava bed, most of the vegetation disappears. A few hundred meters of rocks, which are covered in lichen, are relatively easy and safe to follow. But they are soon replaced by loose stones. At the beginning, one other pebble fell, but then a few chair-sized stones also fell. For safety reasons, we climb in parallel, side by side.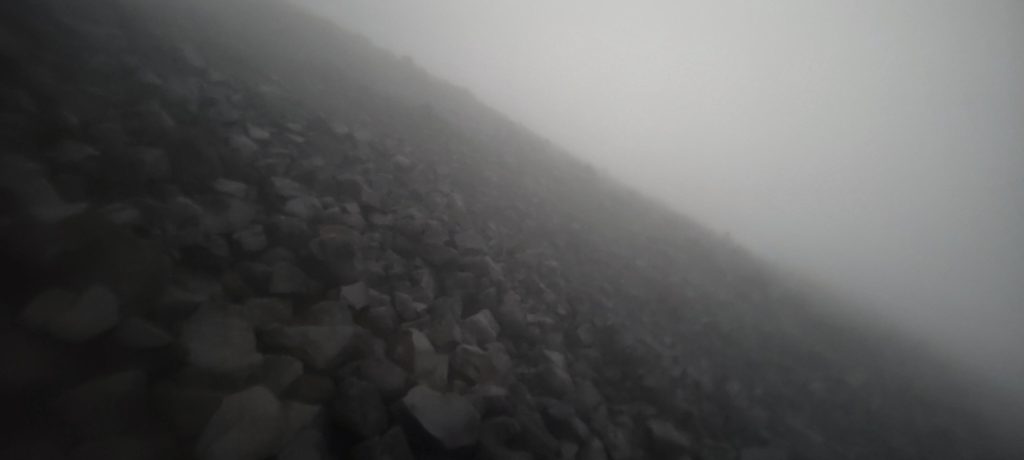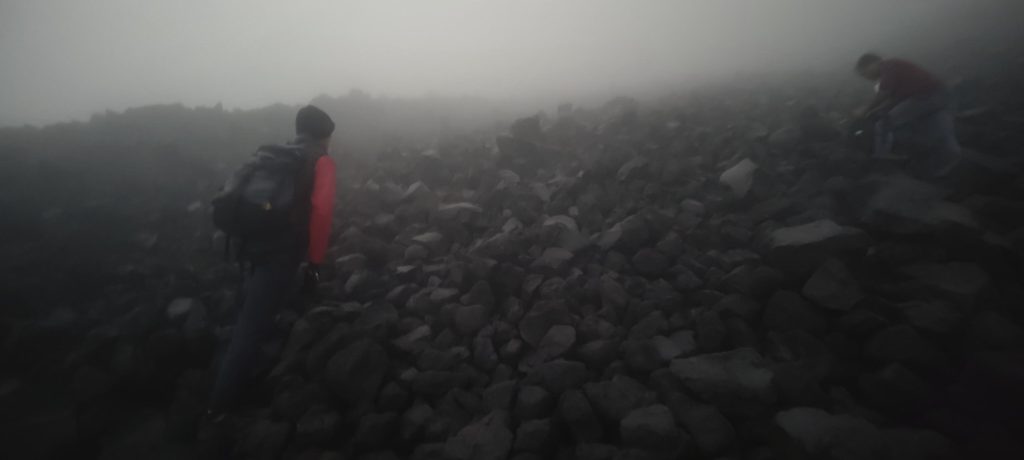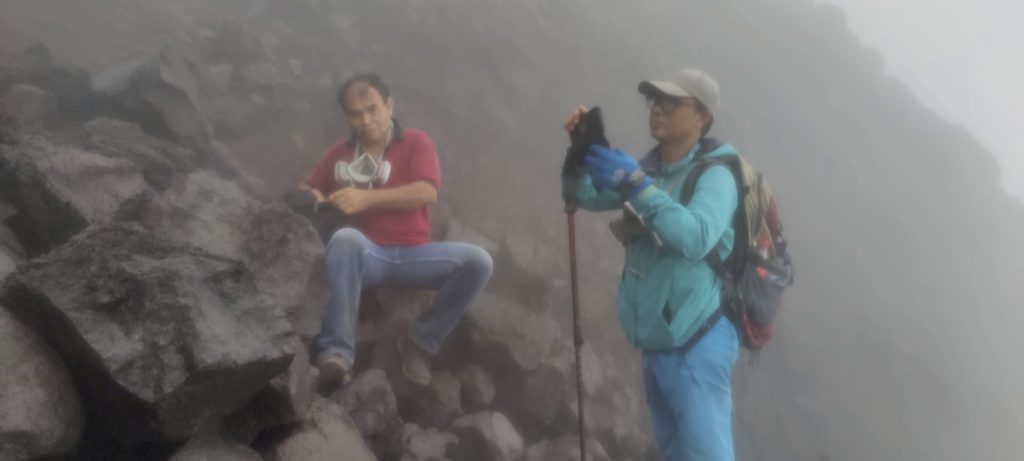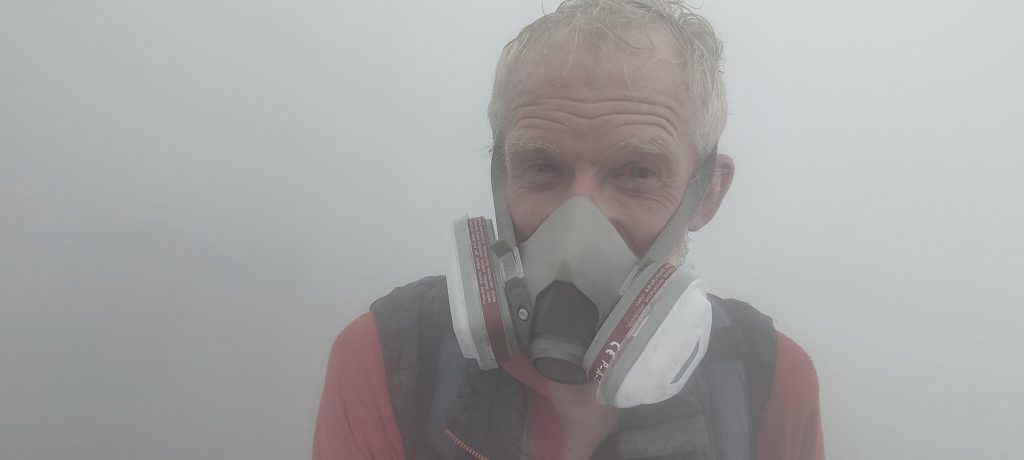 We climb into the clouds; visibility is poor; it's humid but not raining. A couple of hundred meters from the top, the smell of sulphur is getting stronger, and we put on our masks. In the beginning, you could climb without them, but in the last segment, you really need them. The mixture of sulfur and water vapor is so strong that it is difficult to breathe even with a mask. The smoke, vapor, and fog make visibility zero, in the true sense of the word. When climbing a few rocks, I have to check the path with my hands because I don't see where to put my feet. The ground is warm, and I can feel the heat through my shoes. We have been at the top for less than a minute; it is probably dangerous to stay longer.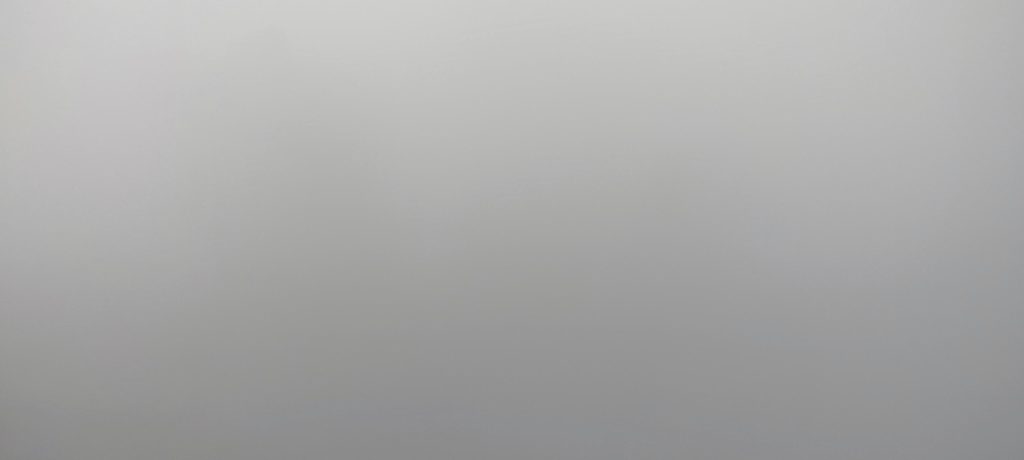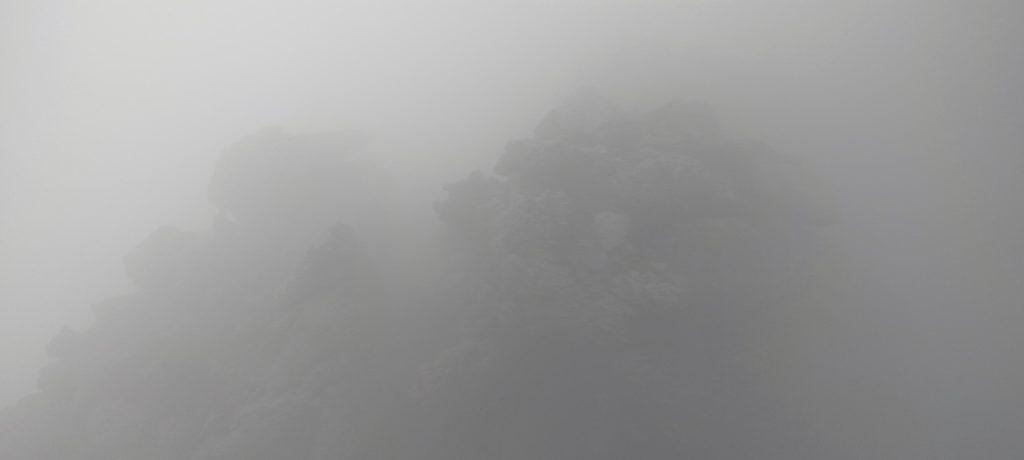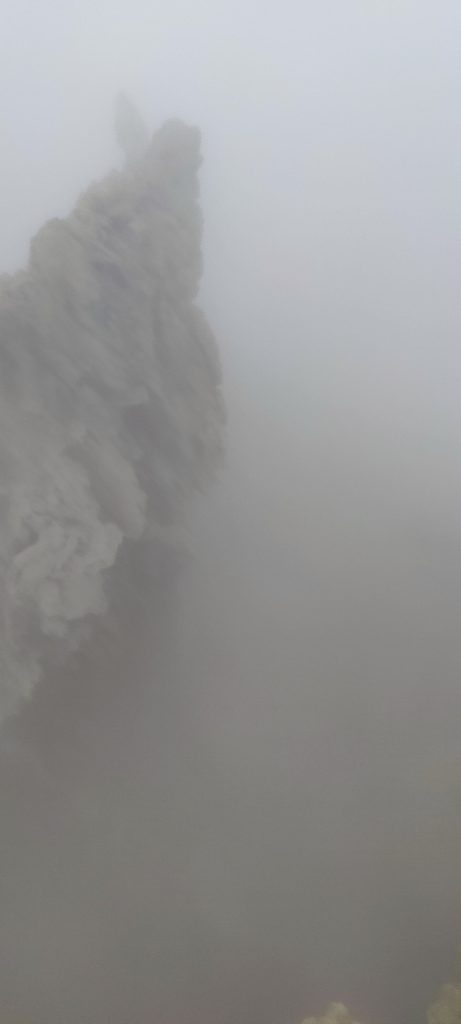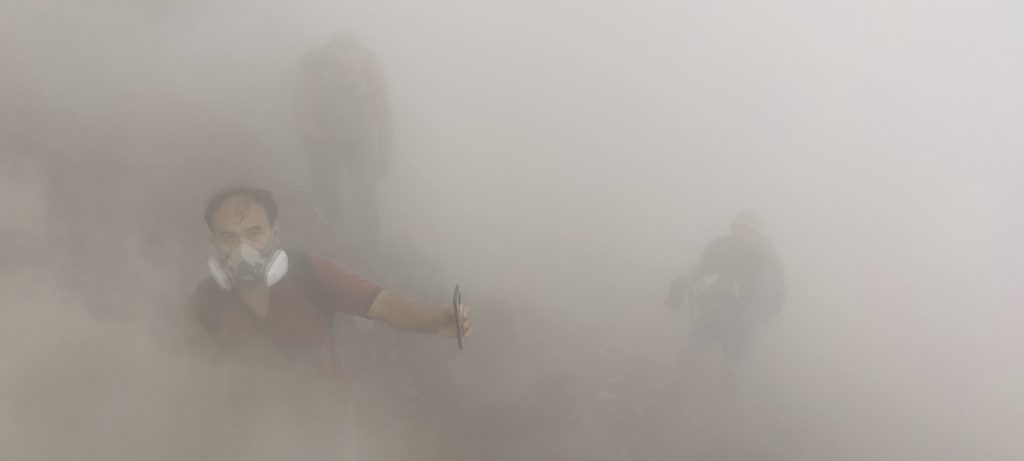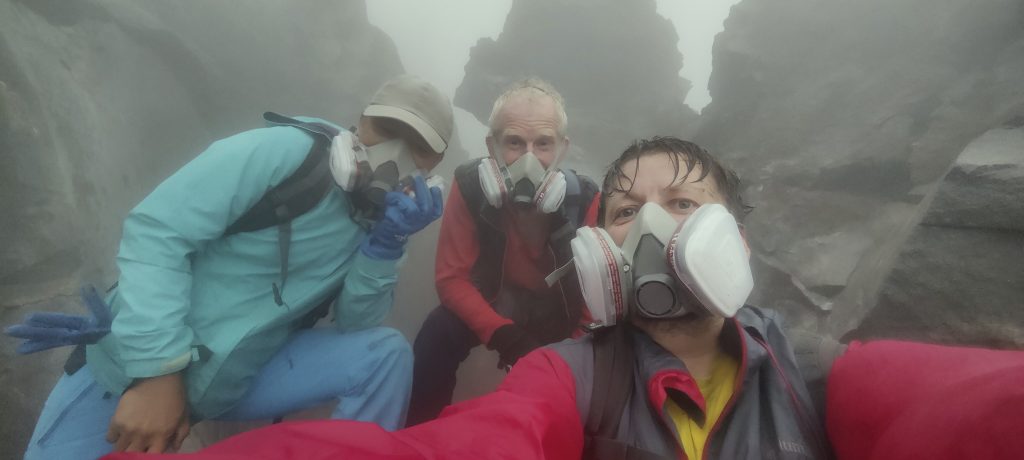 Because of the visibility, we are descending very slowly. When we reach a stretch of rolling stones, visibility improves a little, but we still move slowly because almost every step knocks over a few stones that roll down. Again, we descend in parallel, side by side. When we reach the cloudy and stable stones, the situation improves. But not for long; a few times it thunders and the heavy rain starts. A few minutes later, we are completely wet. But it's better to have rain compared to sulfur vapors or a crumbling slope… We climbed up in 4 hours, and it took us all of 6 hours to go down.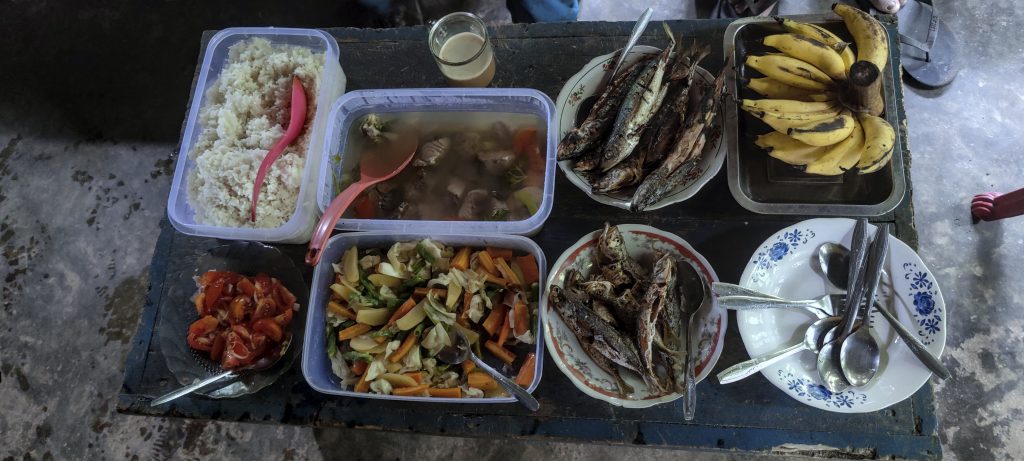 We have a lovely lunch at the homestay and find out that there is no fast ferry today because of the typhoon. So our plan to sail to Sangihe Island today and climb the Awu volcano tomorrow has sailed away.. or rather, hasn't arrived. No big deal; tomorrow we will visit the adjacent, smaller island of Guantin and find out where the highest point is and how to reach it. Today's mission is over. A very unique ultra-peak of two active craters was reached. Very happy!
Two weeks later, a volcano erupted, resulting in a new 1.5-kilometer lava flow.