I said goodbye to Dave in the morning; he flew home, and a few minutes later we met up with Rob, who had just arrived here after hiking on the island of Java. Dave and Rob nearly met, but they only missed each other by a few minutes. Next time. It was quite a late morning, with not much to do, so we chose Ribu Talang. Mountain is approximately an hour and a half's drive from Padang.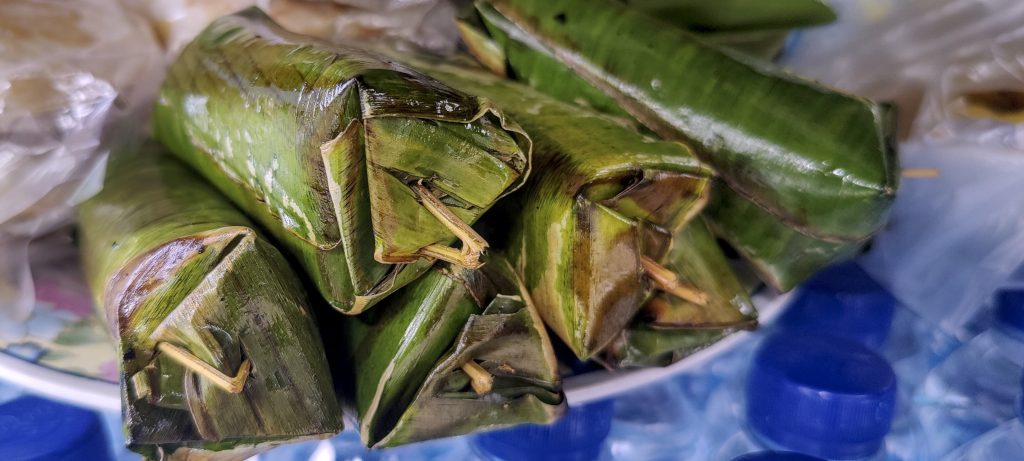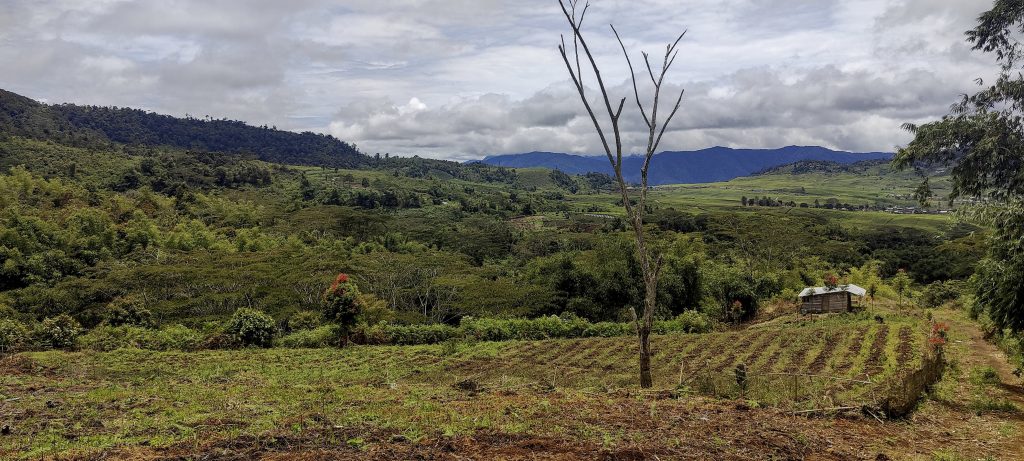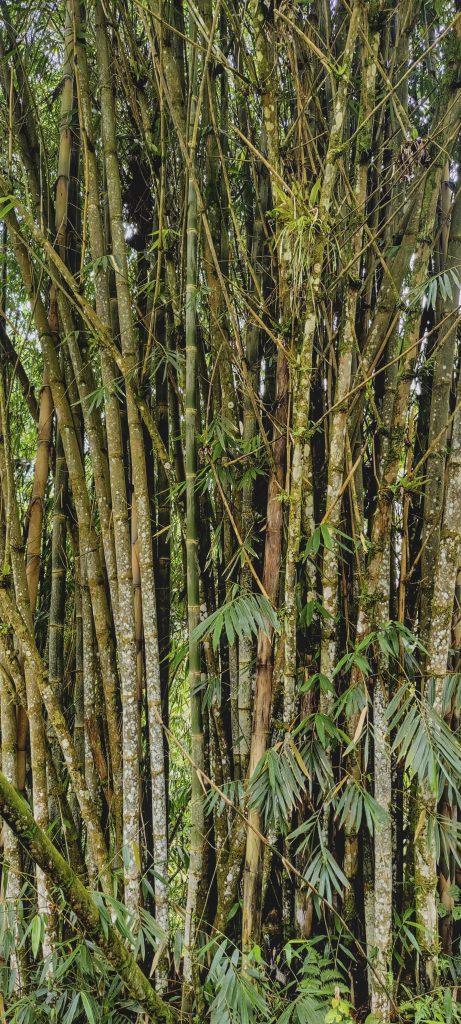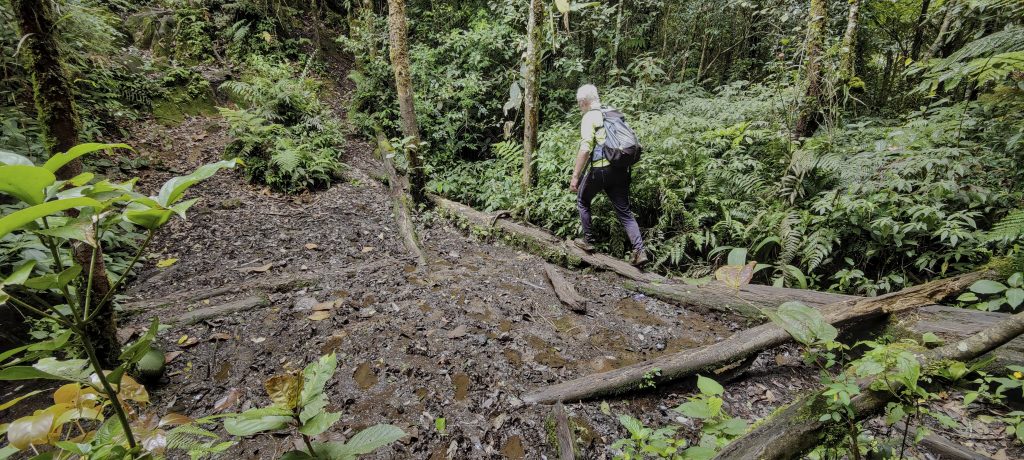 At the beginning, we hit a completely slippery clay path; I even wondered how we were going to climb down. But within a few hours, the trail dries out and is not as slippery on the way down. The first part of the hike was through a typical jungle. But once you get higher up, the jungle changes. more open areas and palm trees.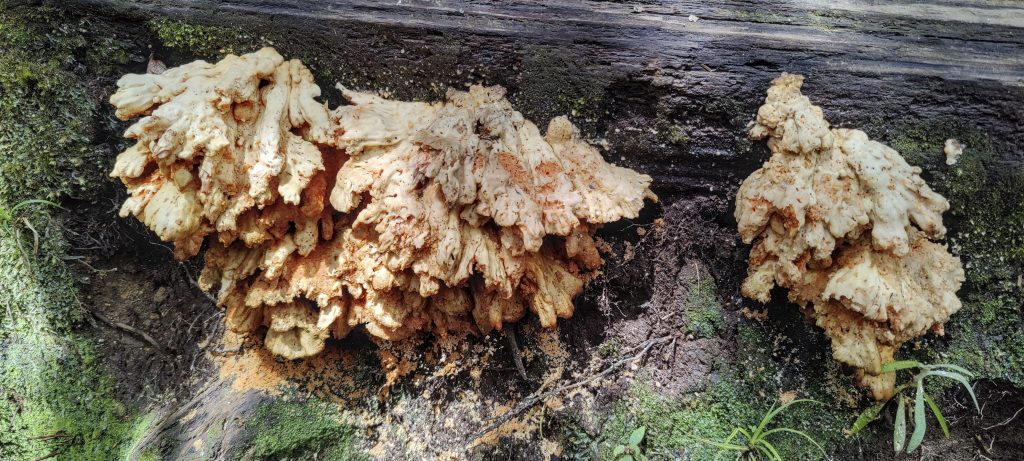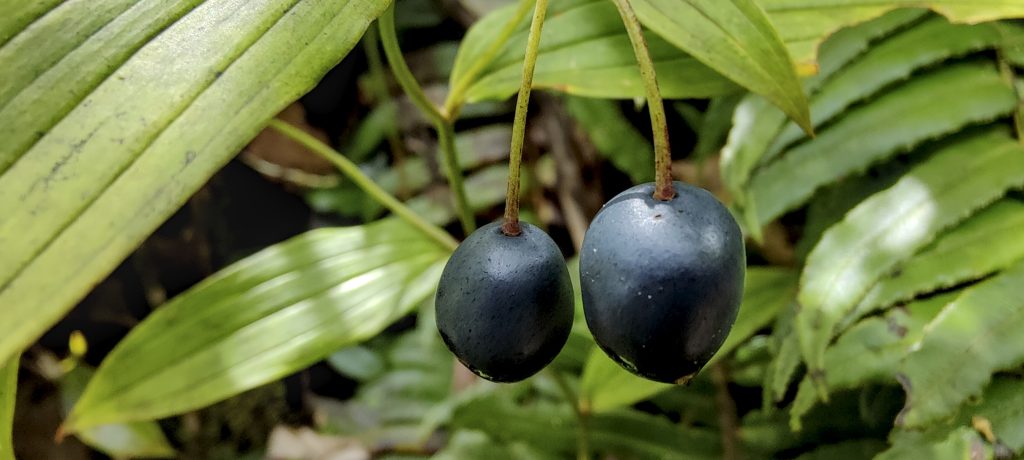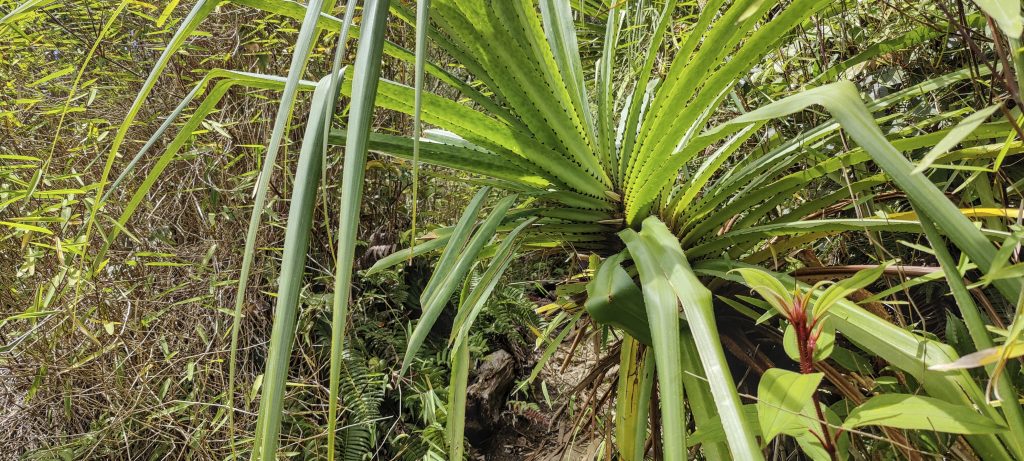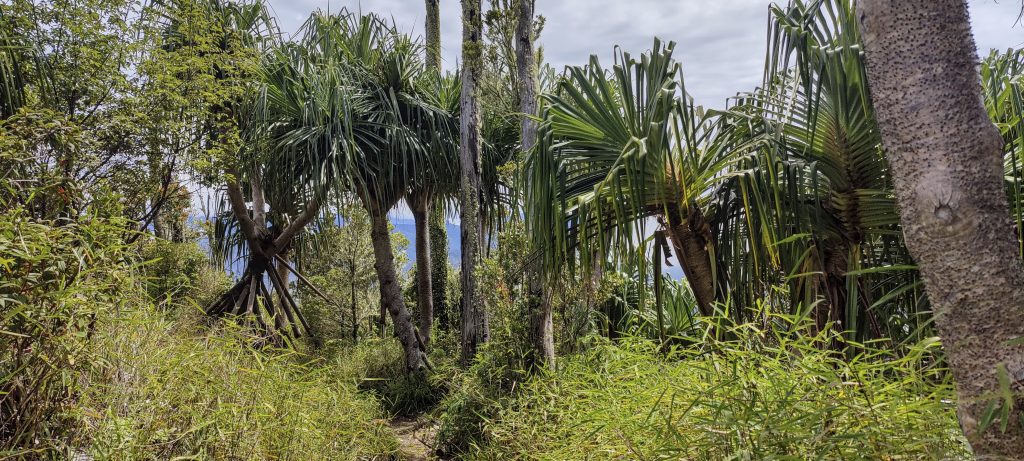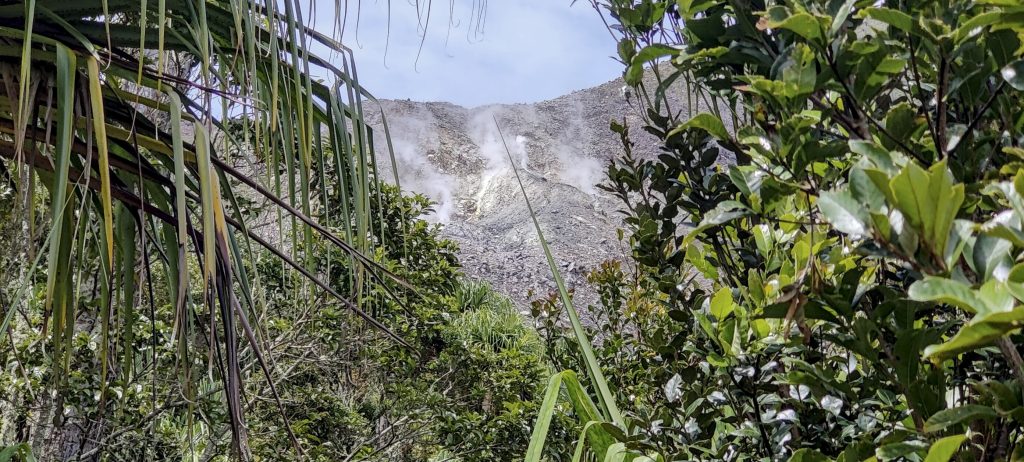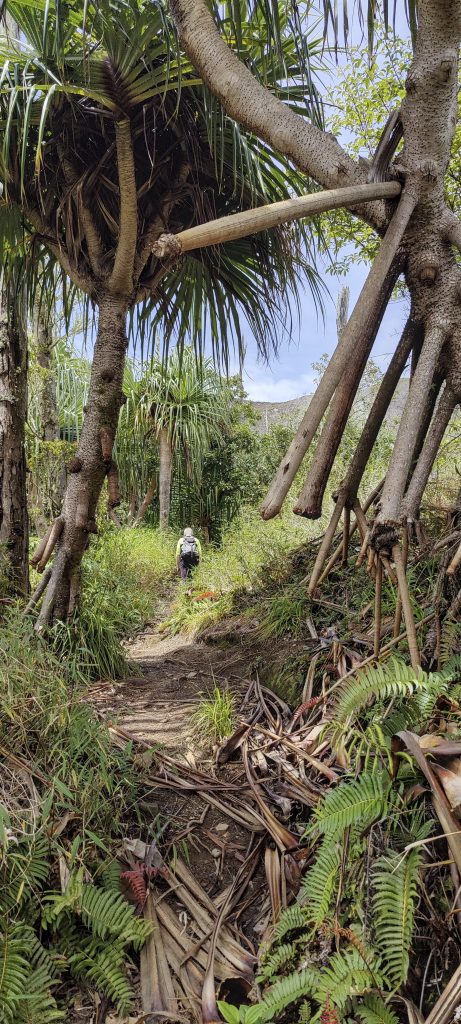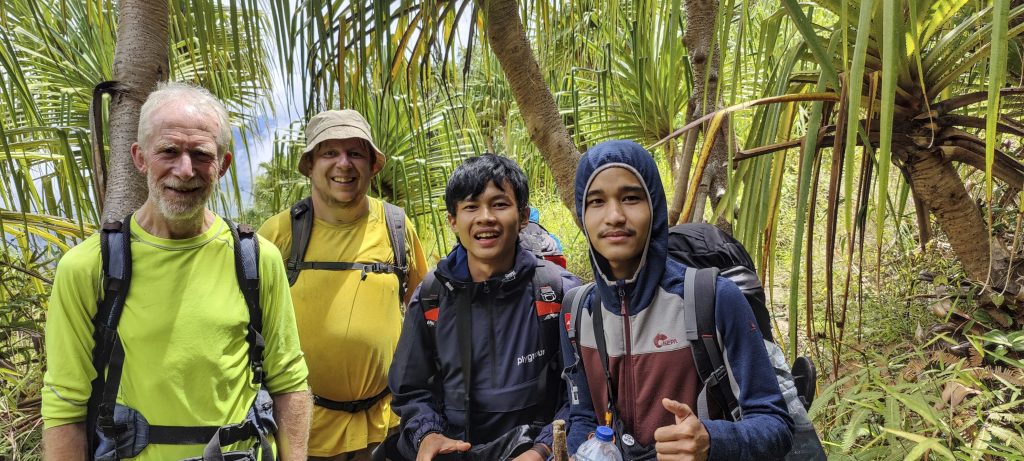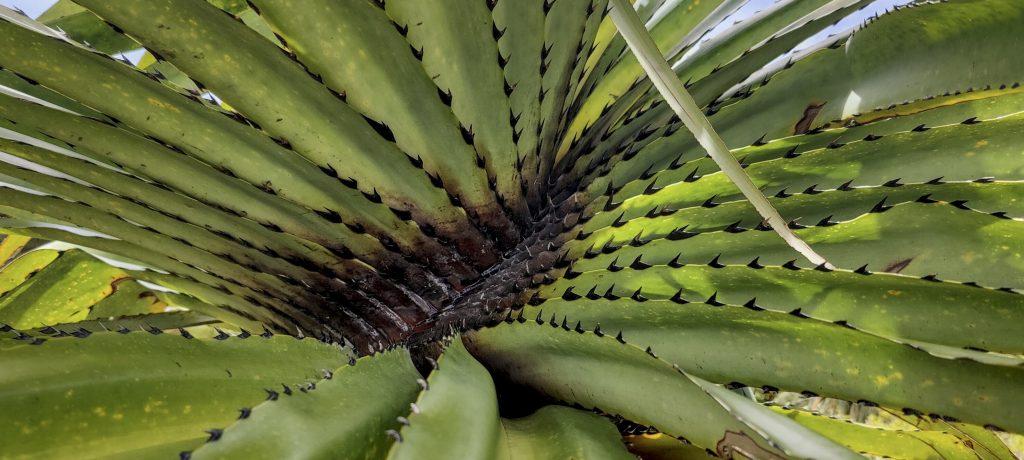 A few hundred meters from the top, we enter a flat plateau. Apparently, there was once a crater here; now it is a campsite with several tents. We say hello and continue climbing. There is a lot of fumarole smoking on the slope and a slight smell of sulfur. The vegetation on the ridge is even different, with many dry trees. I guess it's the result of volcanic activity.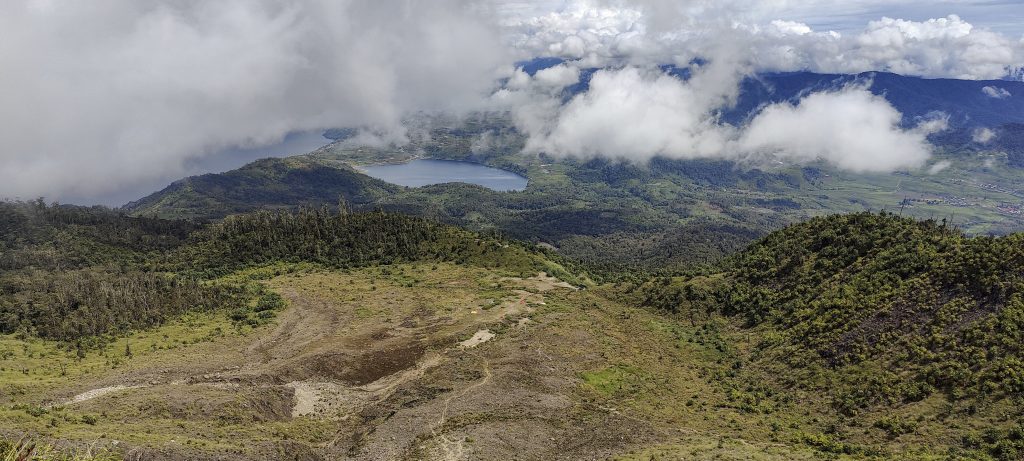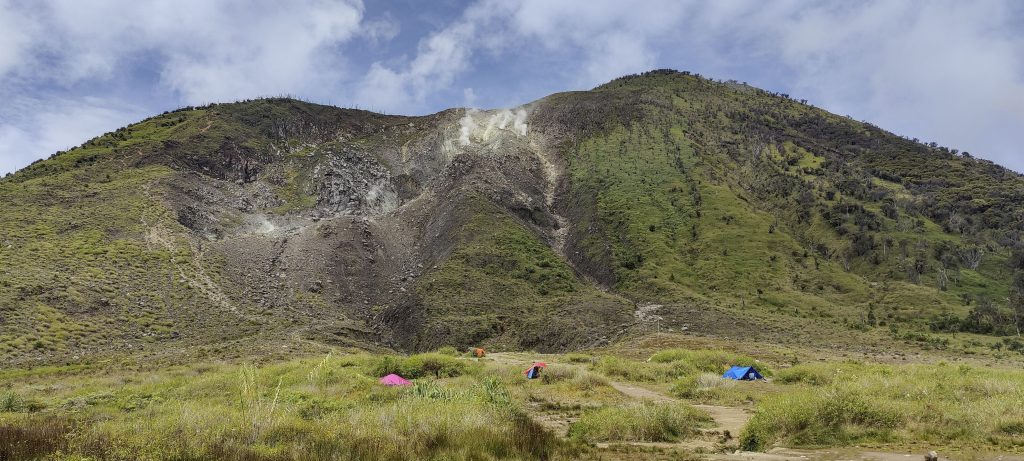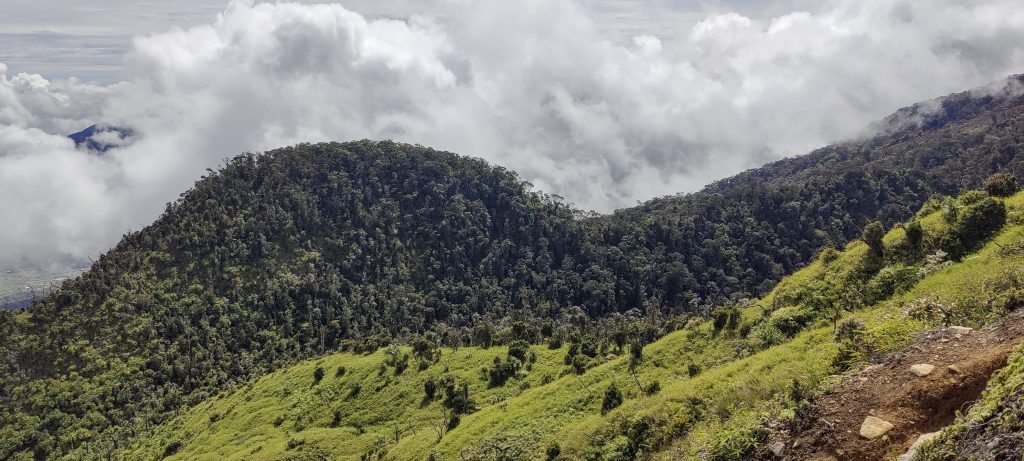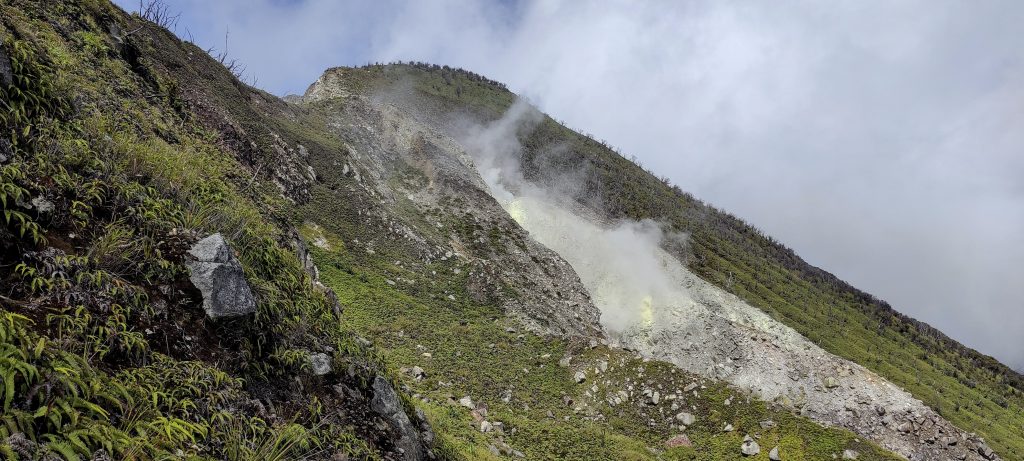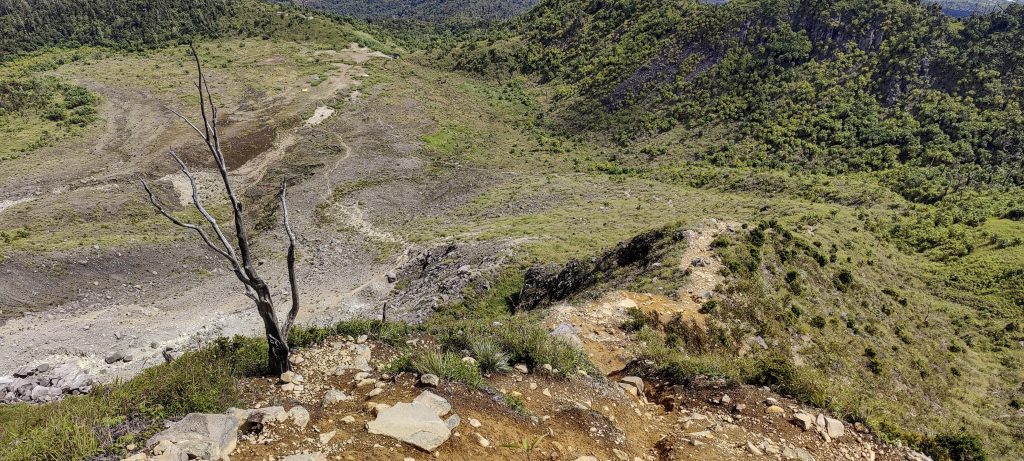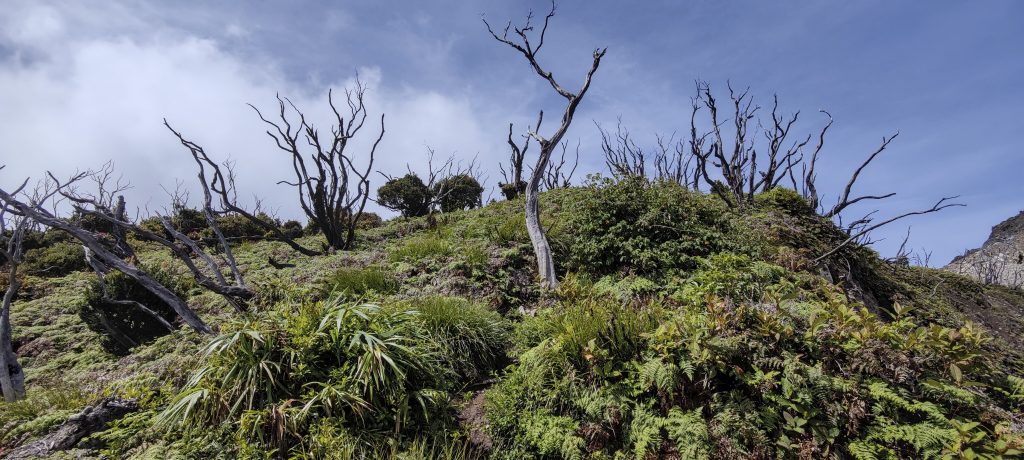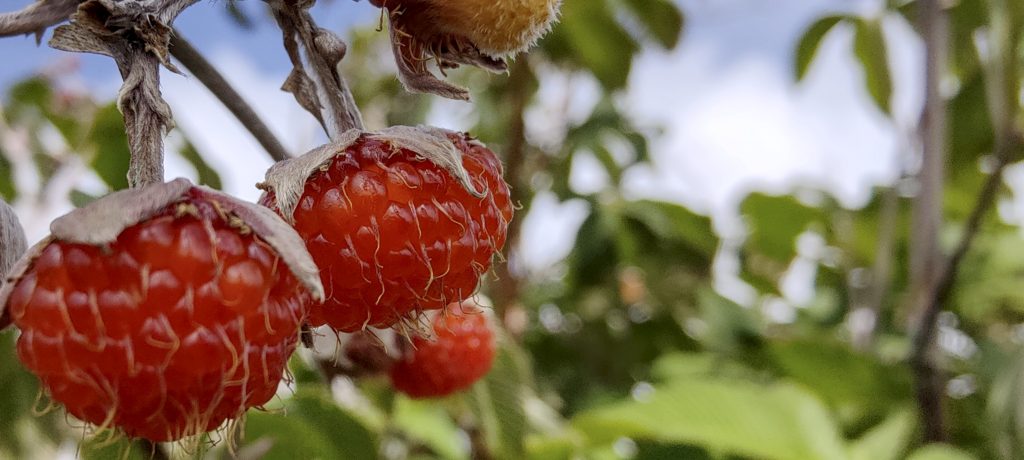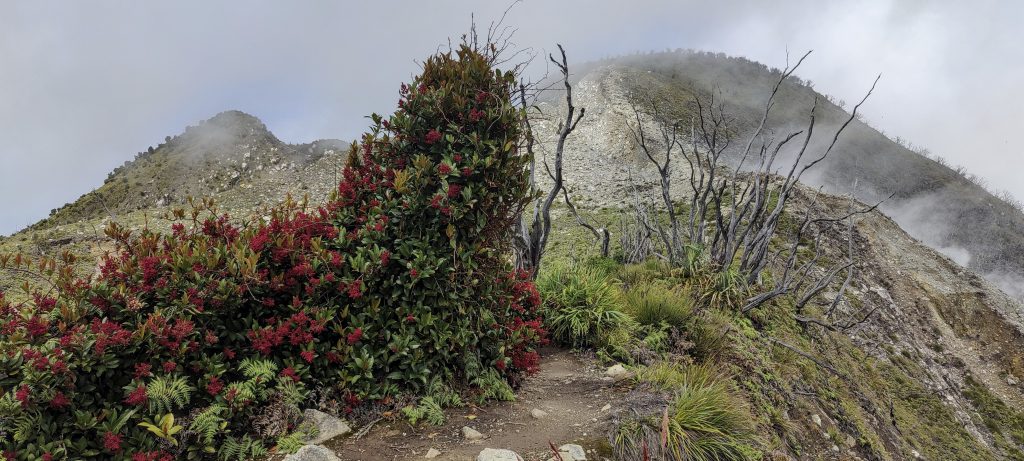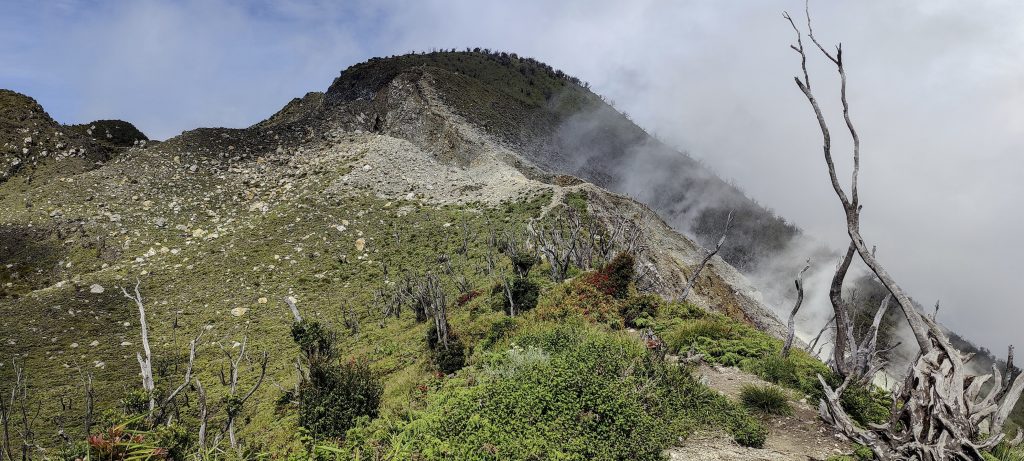 Half an hour later, we reach the ridge; ten minutes later, we reach the summit. The Indonesian flag flies at the top. And we have to figure out which of the larger rocks has the highest point. At least two are certainly very similar in height. With the help of a handlevel, Rob finds that the rock to the south is slightly higher. Peabagger's highest point is in the same place.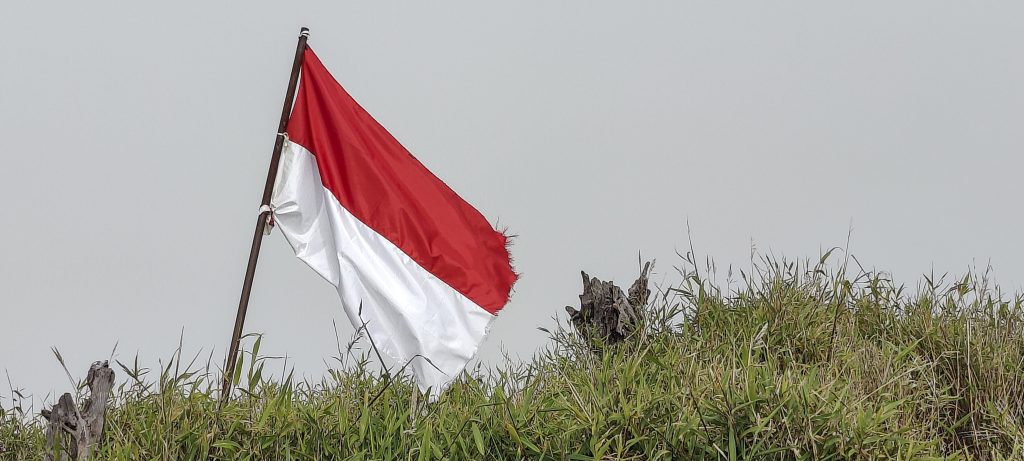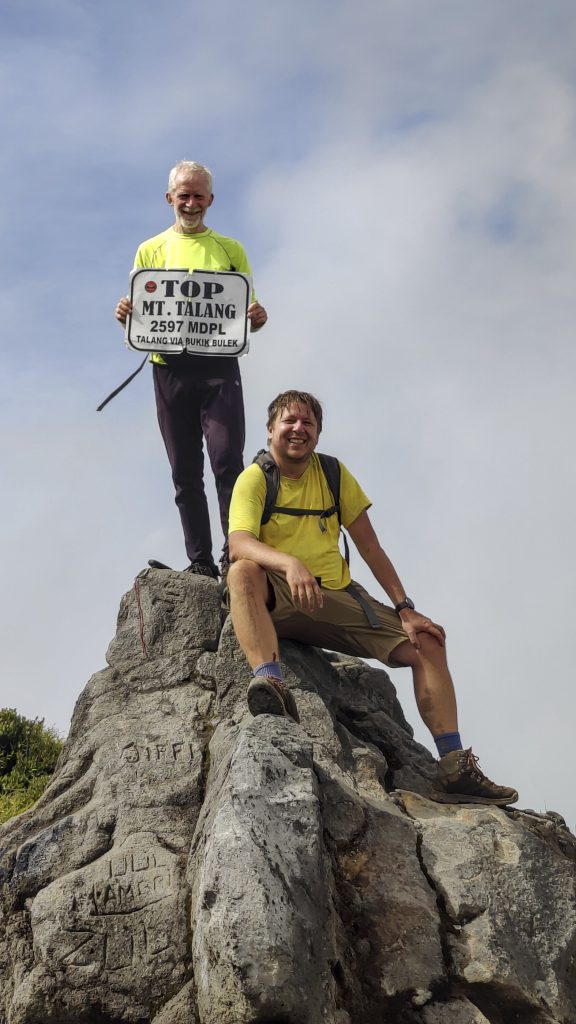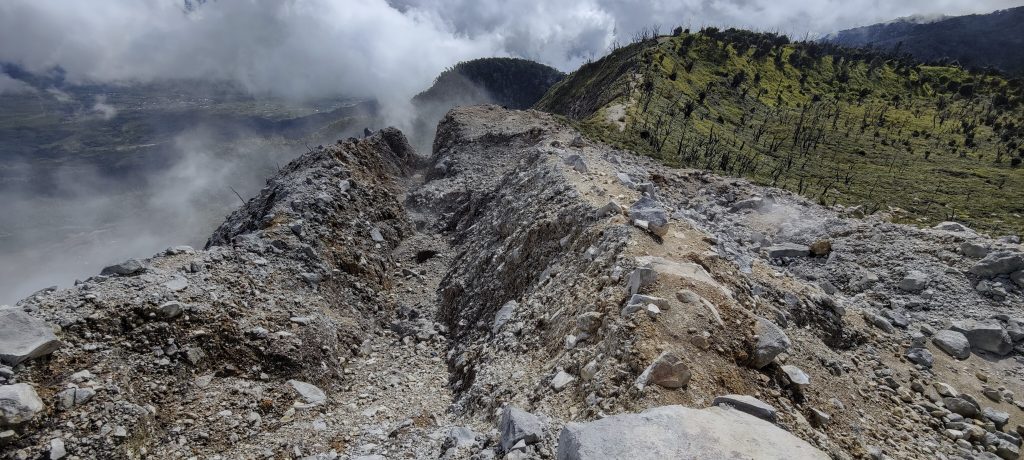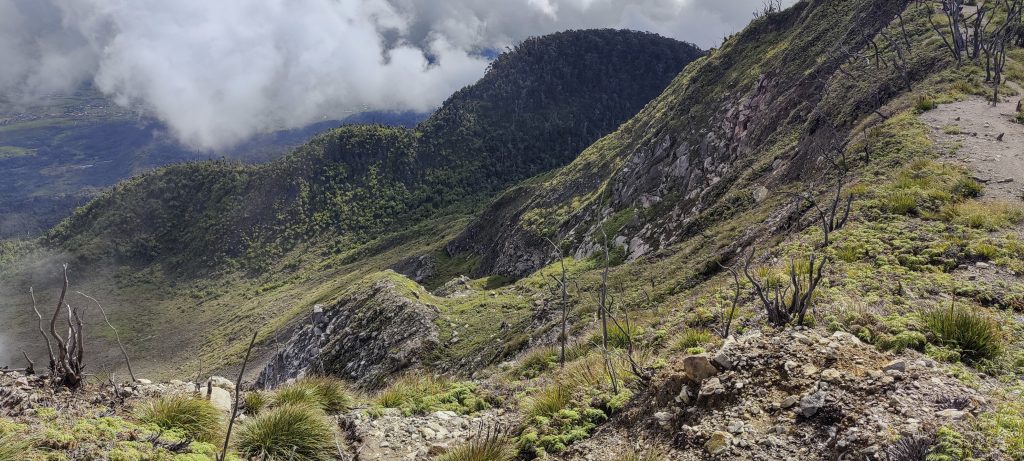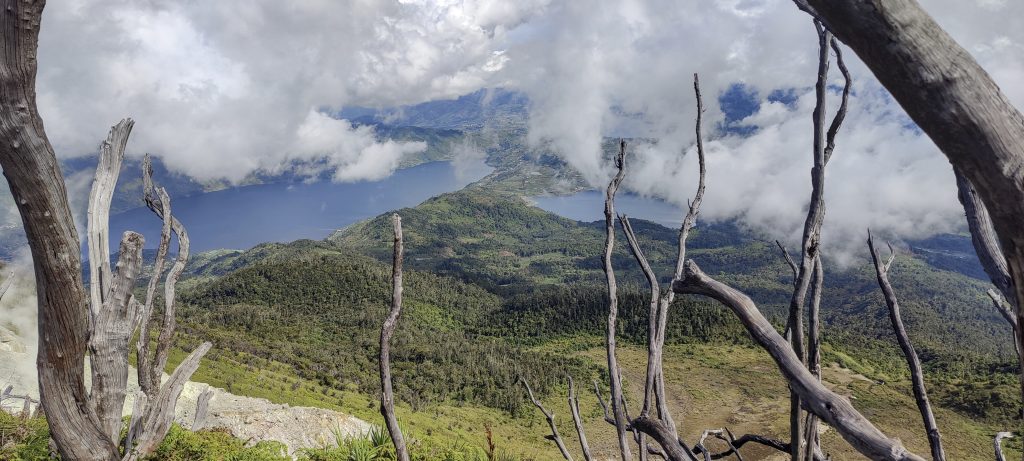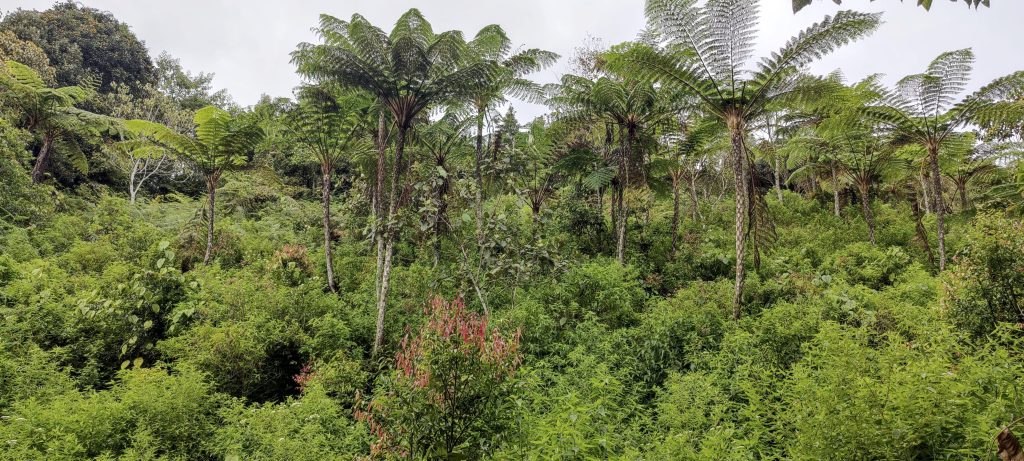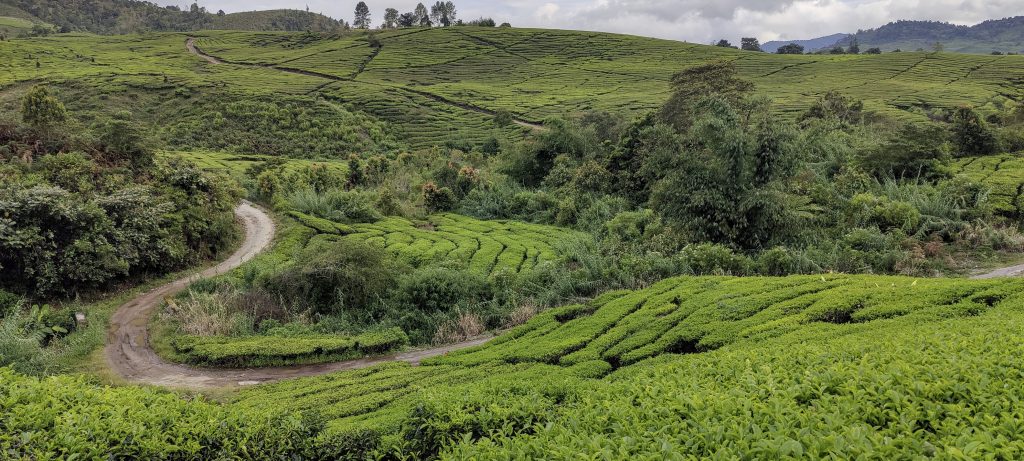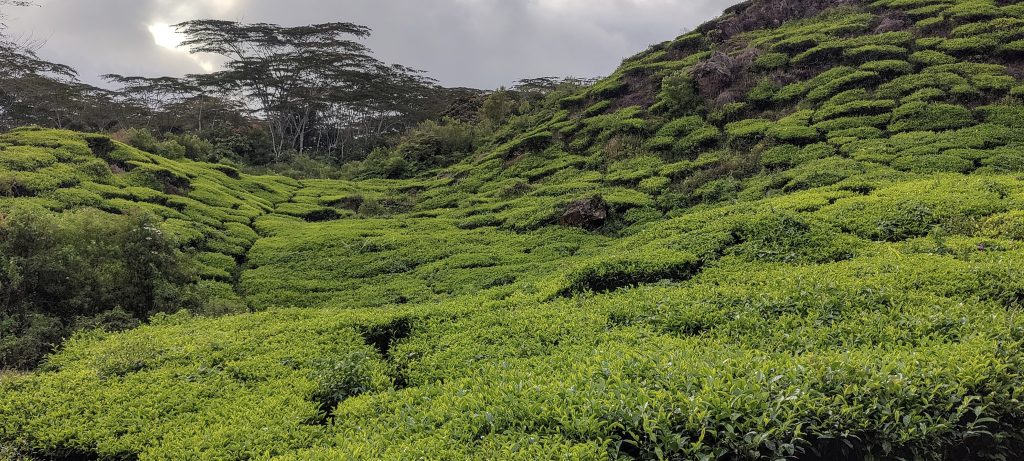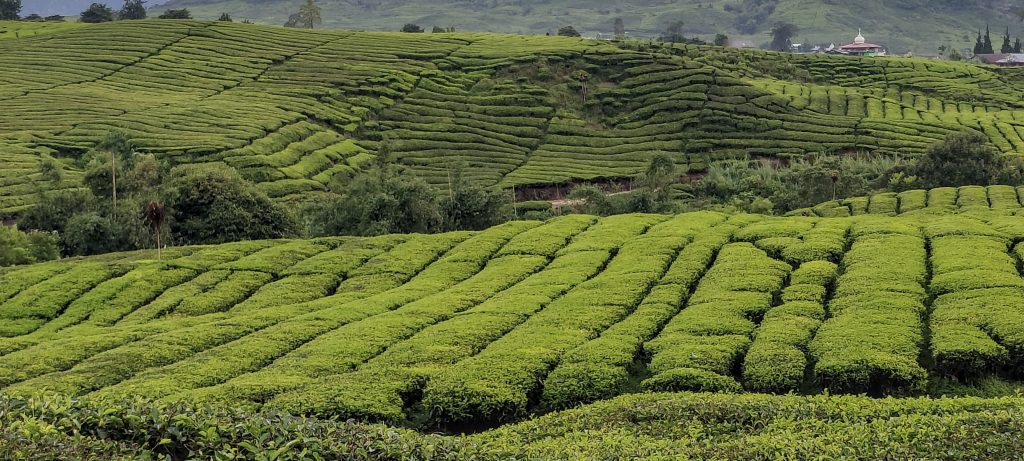 We're going down the same path; the time flew by, and I didn't even notice how we ended up back on the tea plantations. Tomorrow we have different plans: Rob will climb the Ribu Malintang and I will climb the Ultra Singgalang (Rob has already climbed it). It was a great day with beautiful views, and moreover, we avoided the rain.