After successfully climbing five ultrapeaks in Morocco, we arrive in Madrid, get in the car, and a couple of hours later, we stay in the village of Hoyos del Espino, which is reasonably close to the trail. Pico Almanzor is the first of three planned peaks in mainland Spain. Good, we have a plan; we are here; everything is as expected.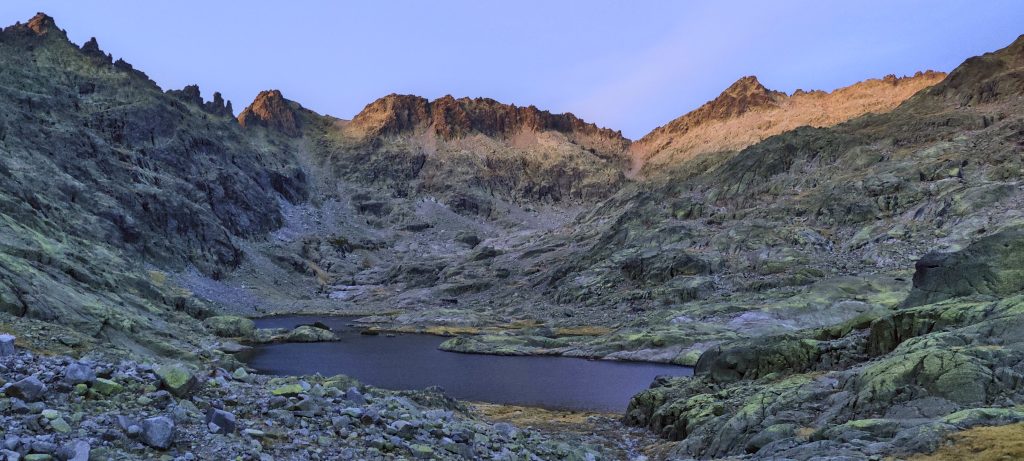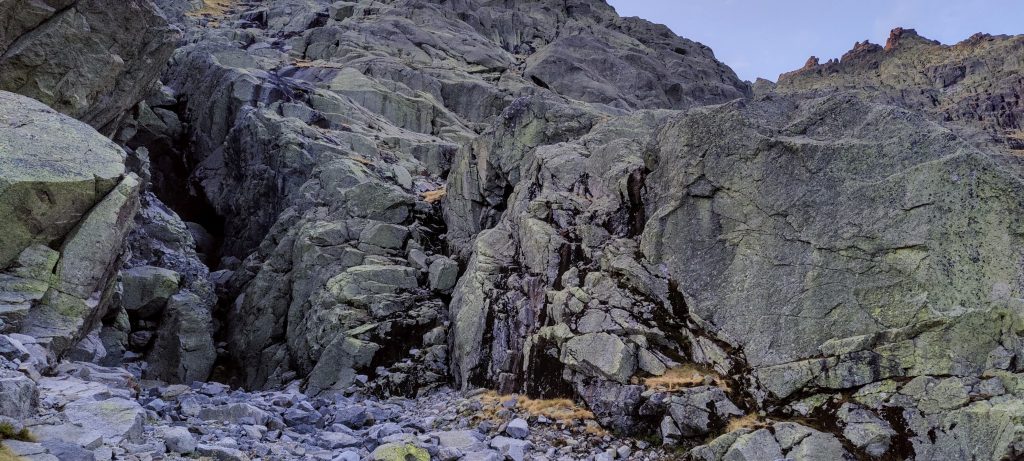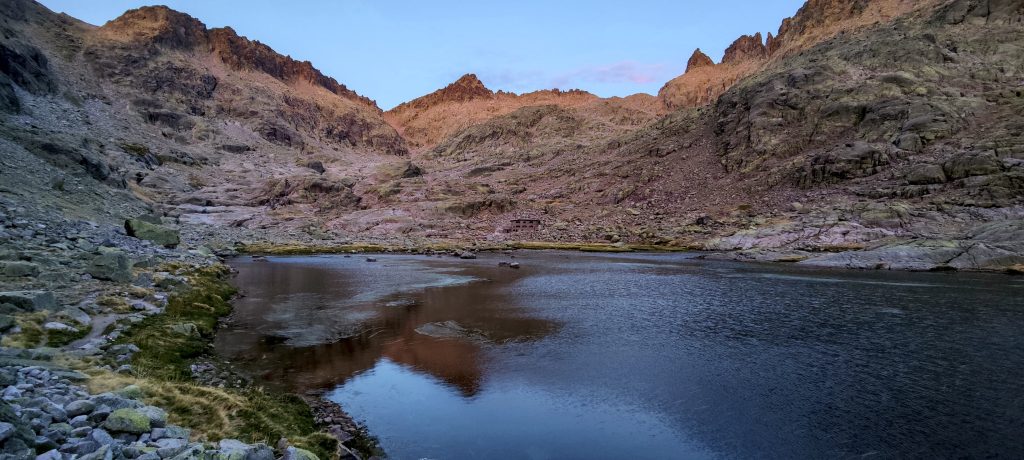 We get up a few hours before sunrise, drive and leave the car at dedicated parking at 40.27587, -5.23194, and walk in the dark for a couple of hours. After crossing the ridge and approaching the Laguna Grande lake, it starts to get light. A hut is open, but we don't stop, and we keep moving on a clear, gradual trail that is not difficult to follow.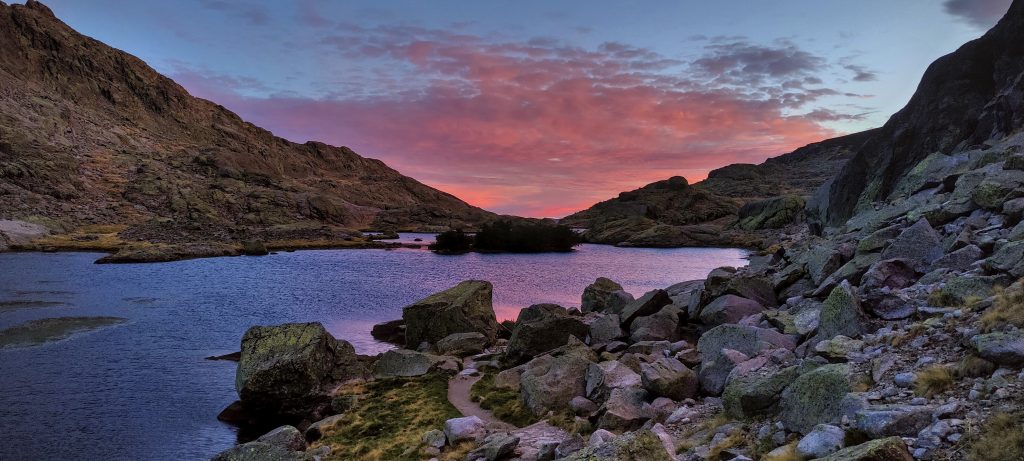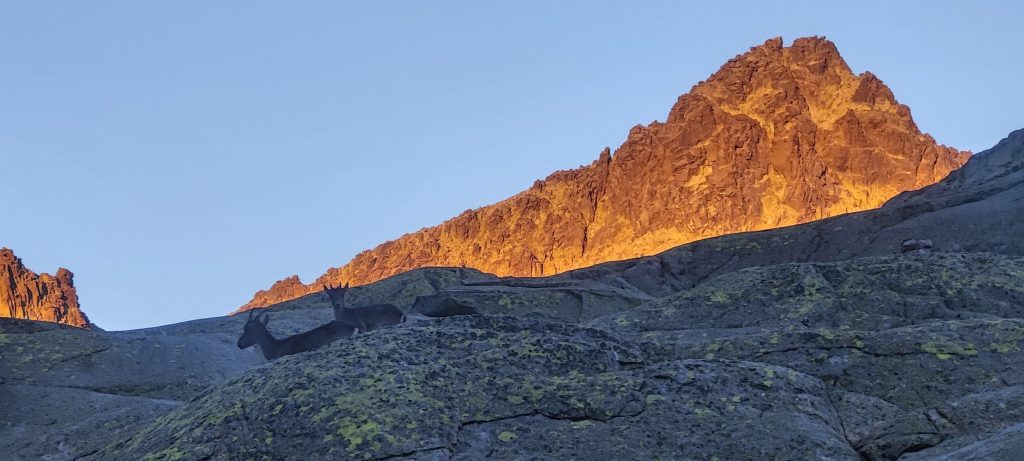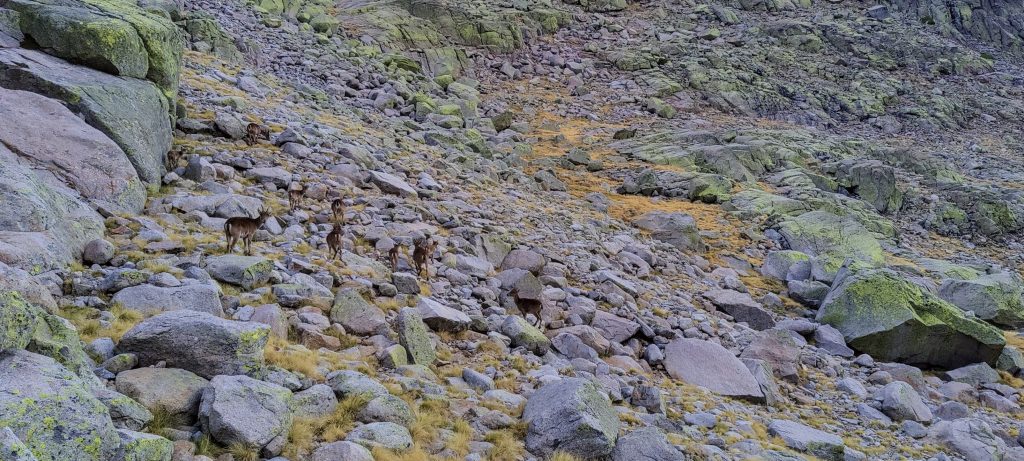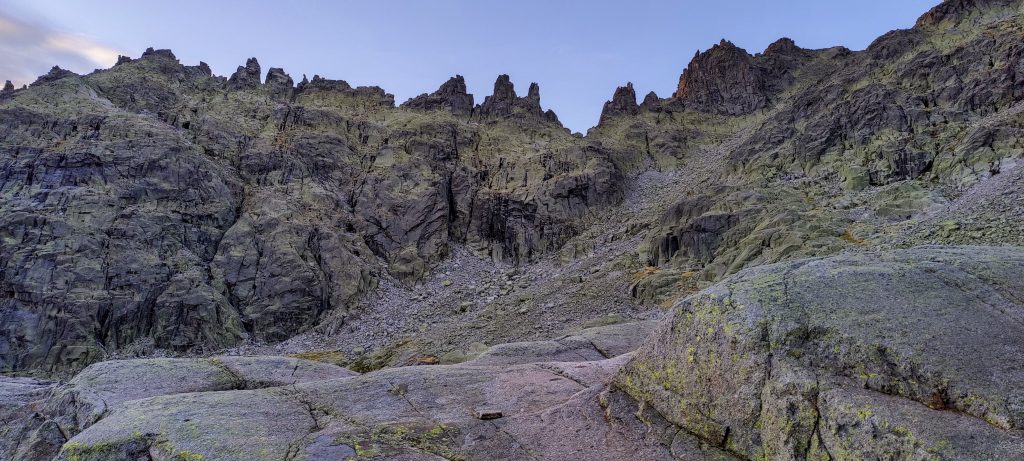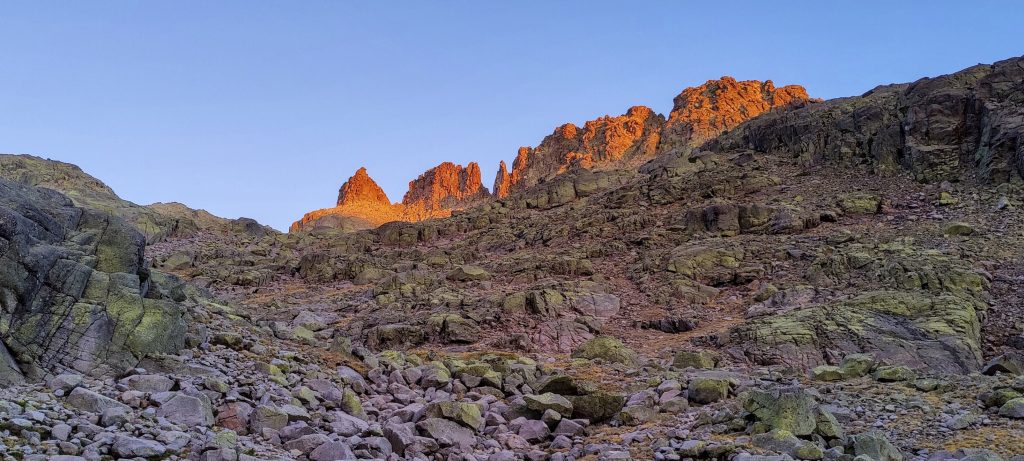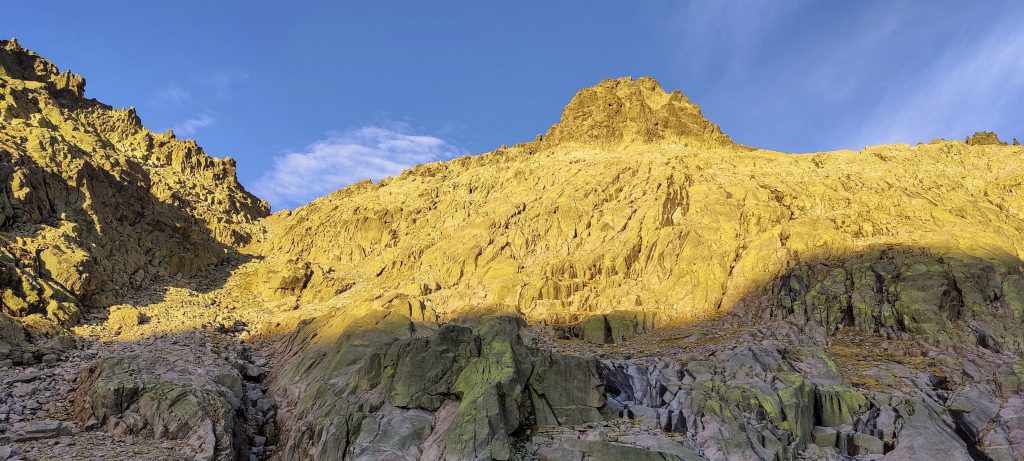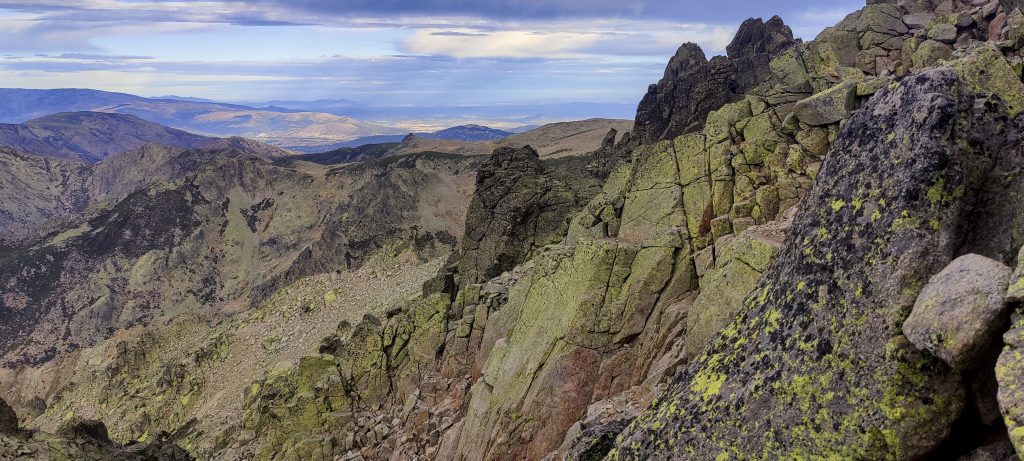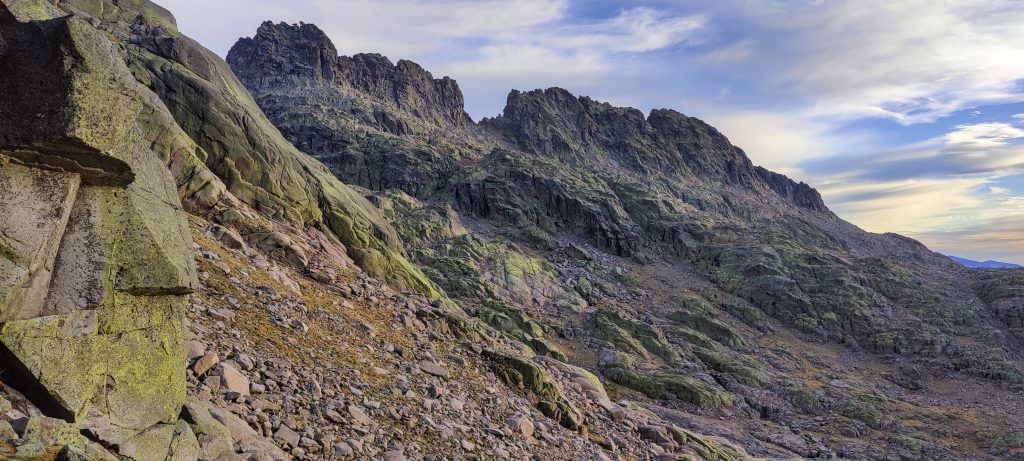 Trails lead up a gully. We're almost to the top and need to scramble, which is easy and safe at first, but there are some exposed steps in the last few meters. I think about how the step will have to be repeated on the descent. But, later on, going down was easier than it looked.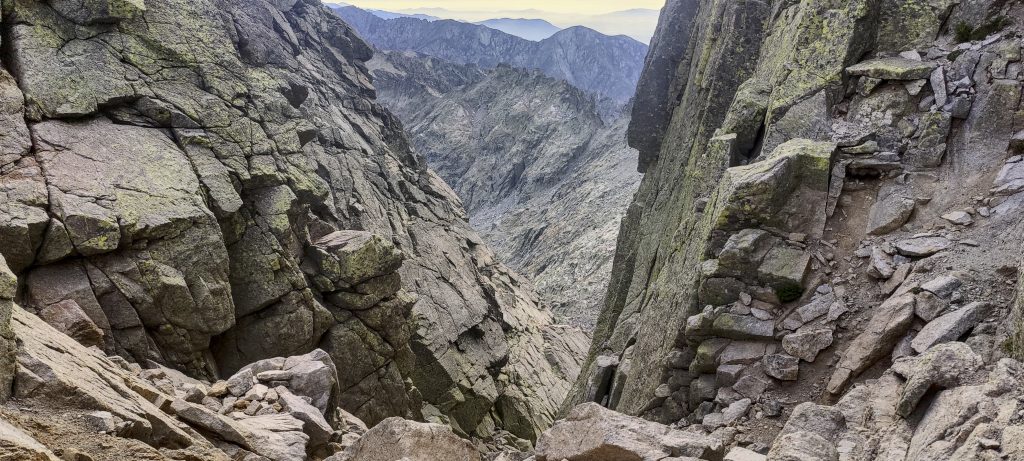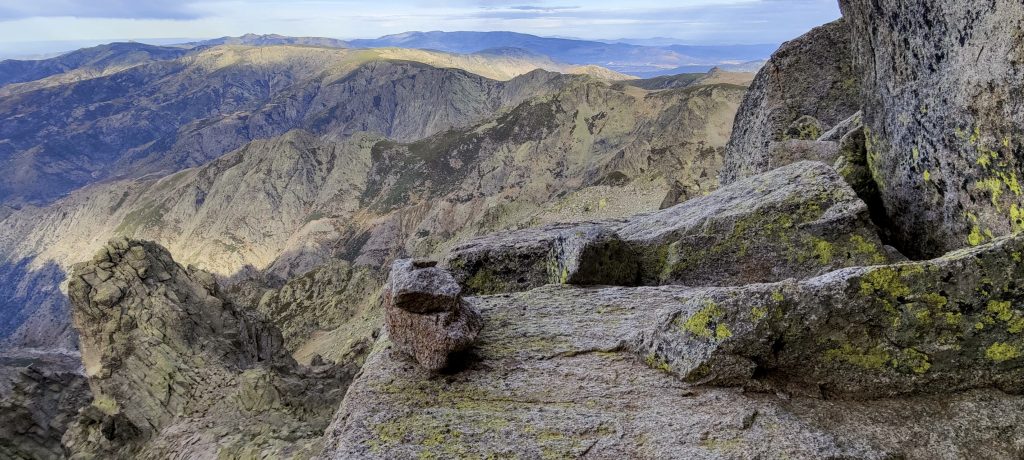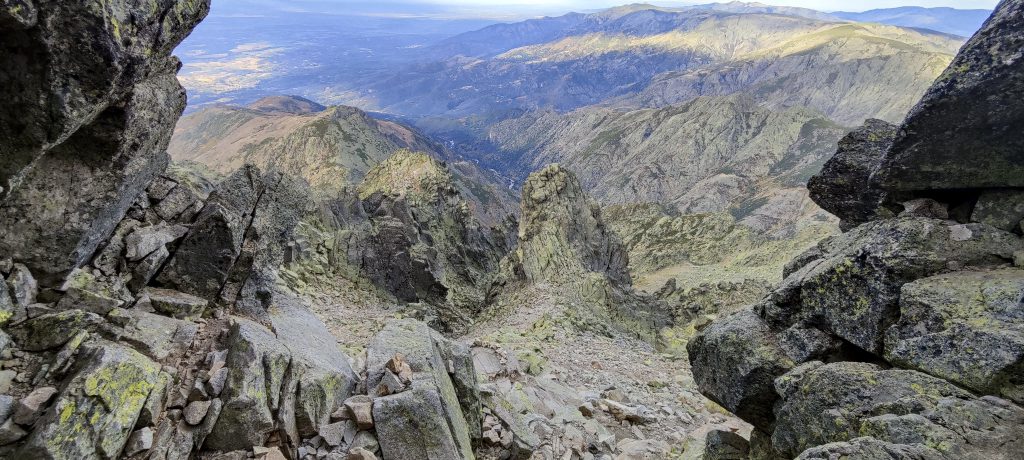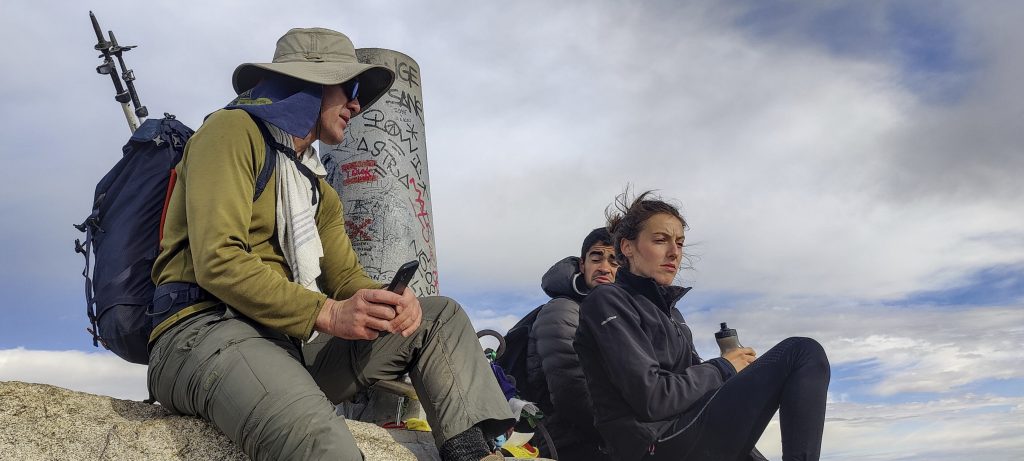 At the top, there is a big rock that one has to climb if one wants to get to the triangulation pillar. A Basque couple catches up with us. We take pictures of them, and they take pictures of us. After a few minutes, we go down the same road. A gully, a hut, a lake, a couple of hundred metres of ascent to the ridge, a descent, and then a car park again.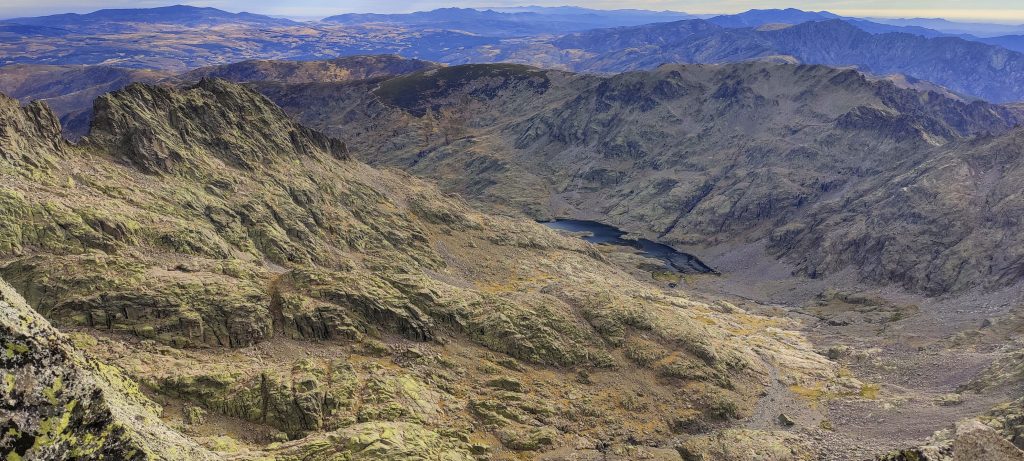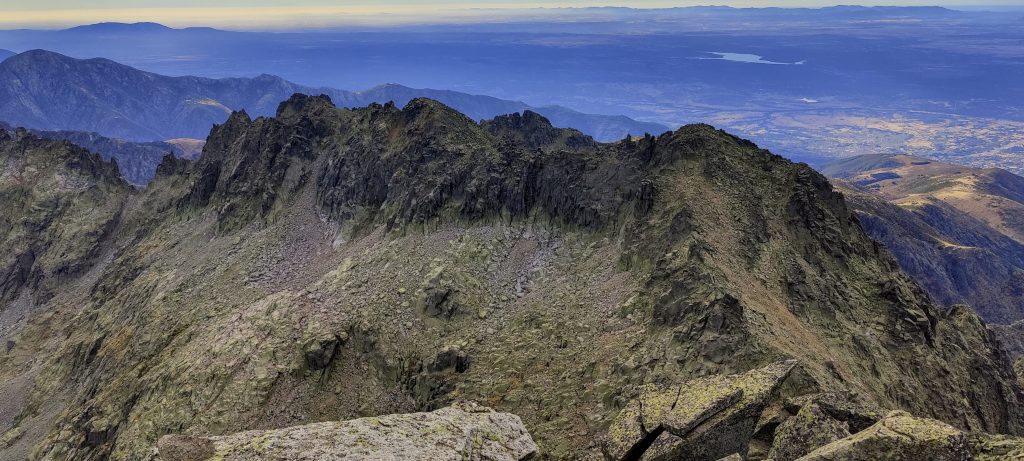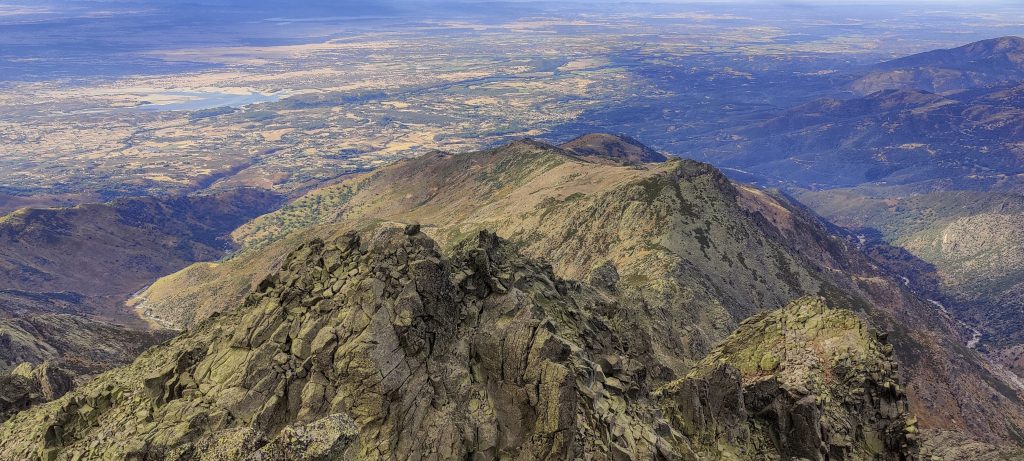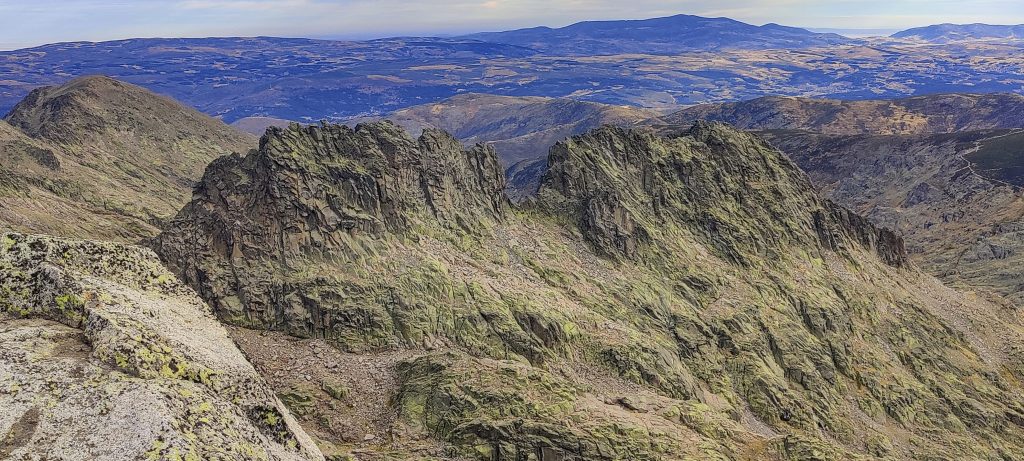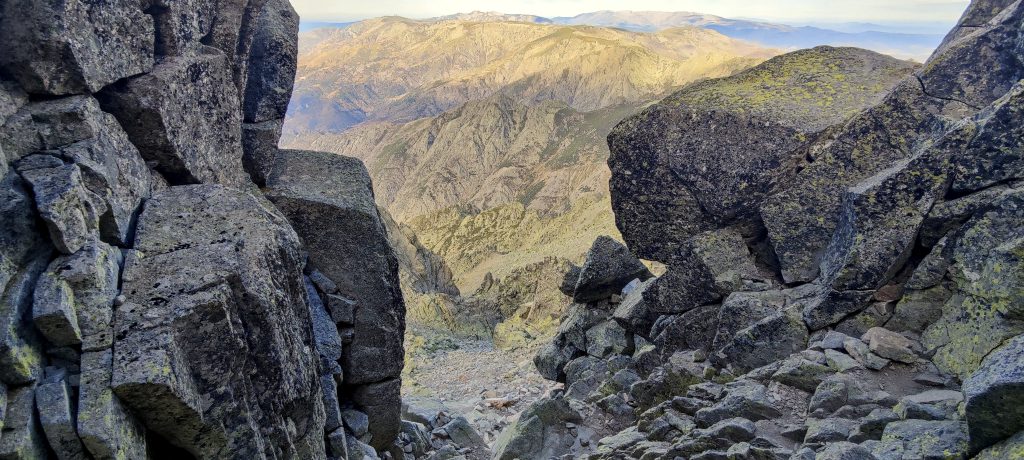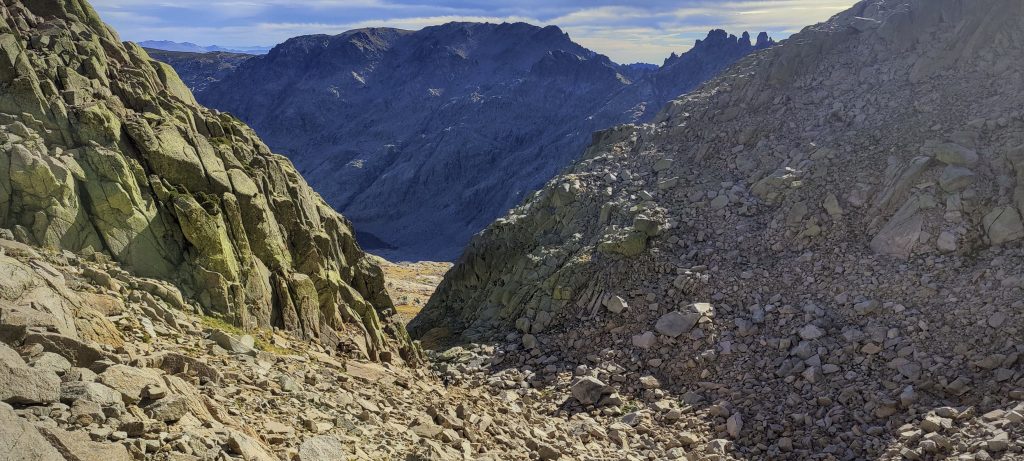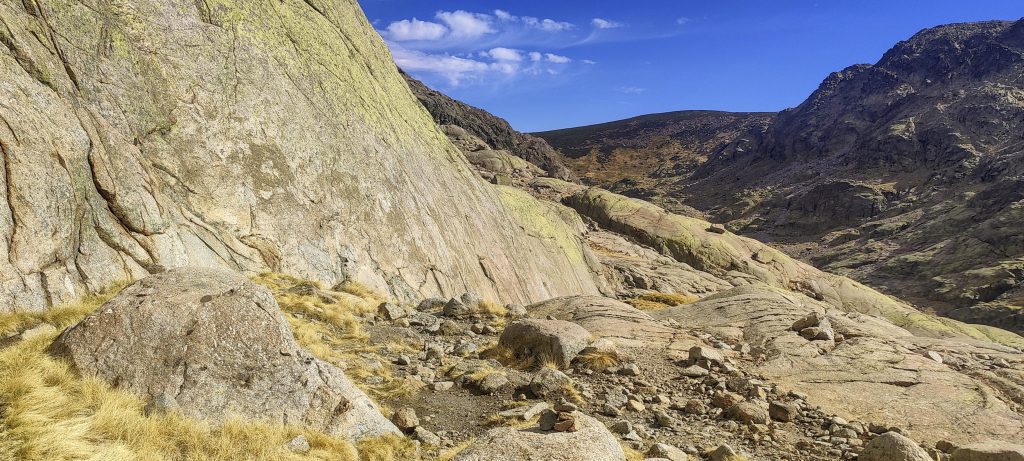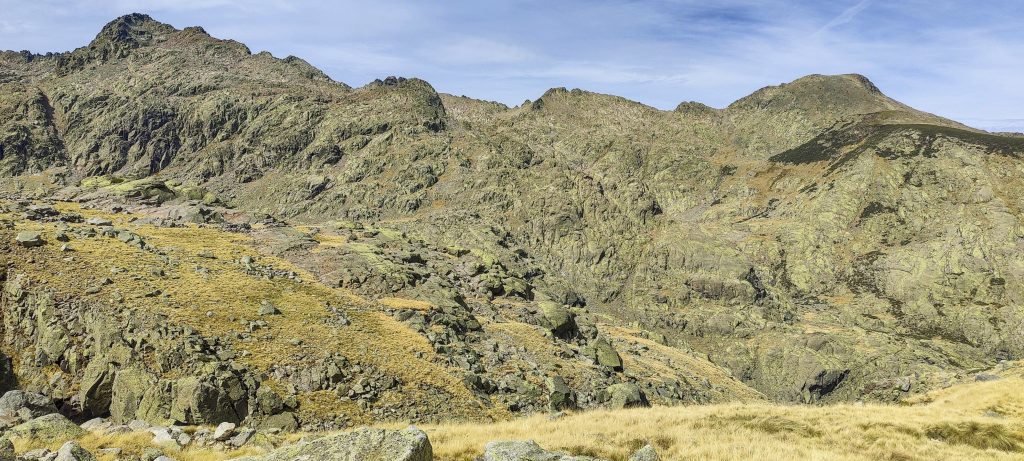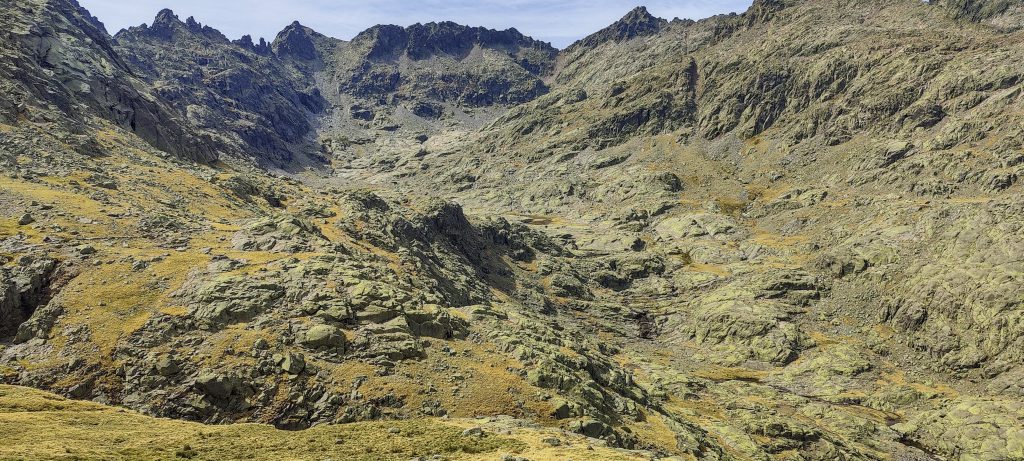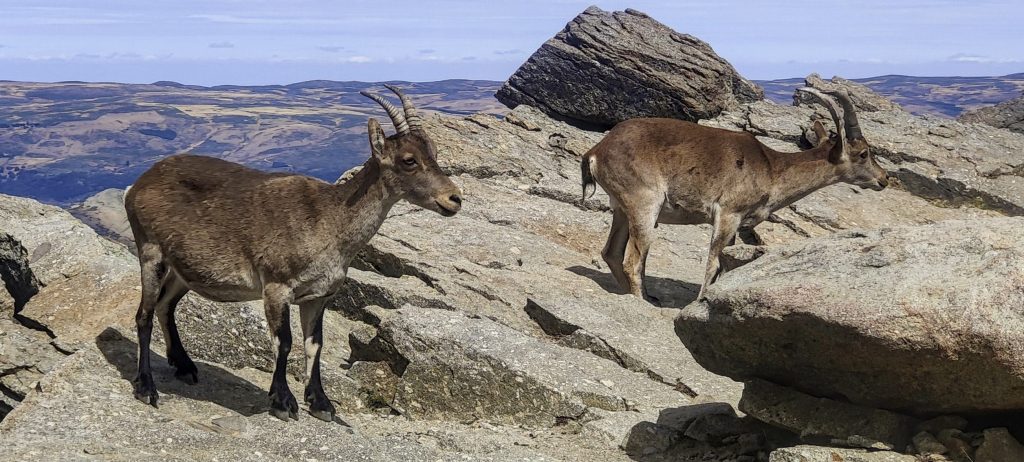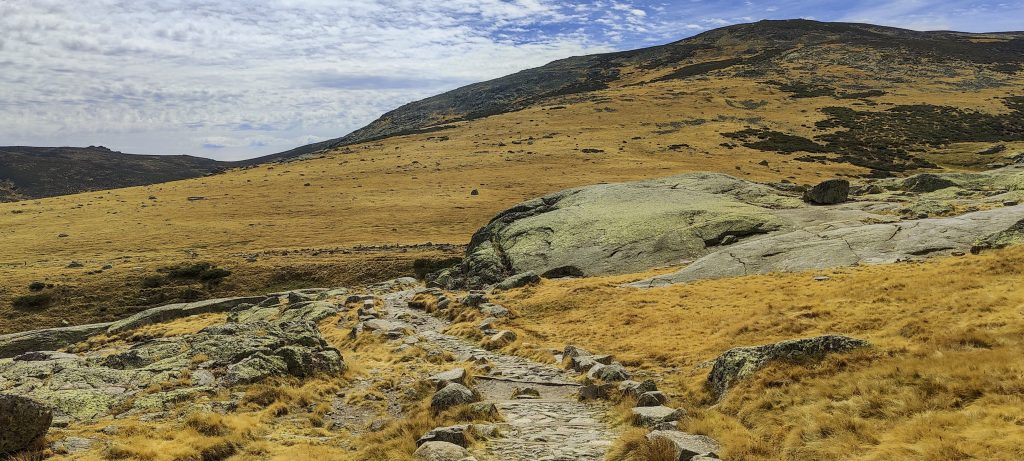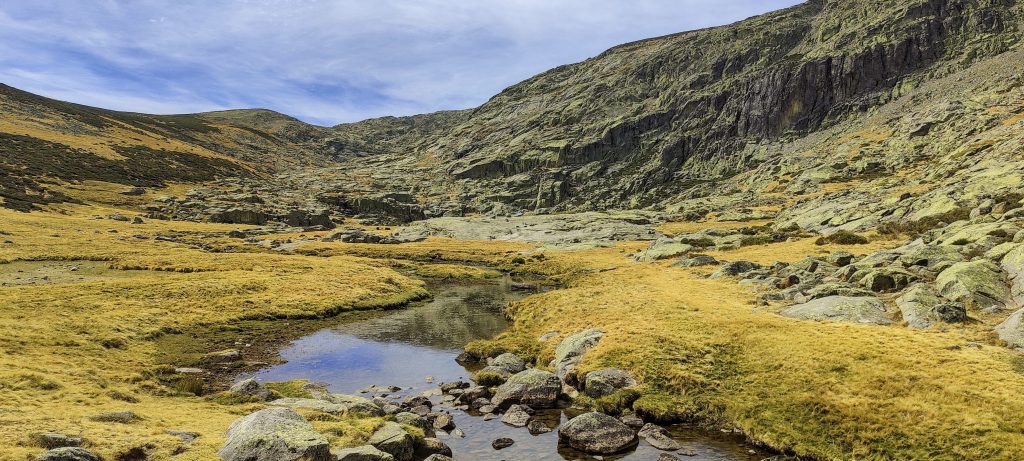 Another Spanish ultrapeak has been climbed. We have two more left, a quick lunch, and we are heading north. Tomorrow we will try to get to the Pyrenees highpoint, Pico de Aneto.