Top of the Pyrenees and Spain's third-highest mountain, and also the birthplace of what were once the largest glaciers in the Pyrenees. Today, the glacier looked like a big patch of old snow in the summer. I was concerned about how we would avoid crevasses when we were planning the peak, but after watching a few recent videos, I calmed down. Driving from Pico Almanzor took some time, and we settled into a hotel at Benasque, close to the Pico de Aneto trailhead.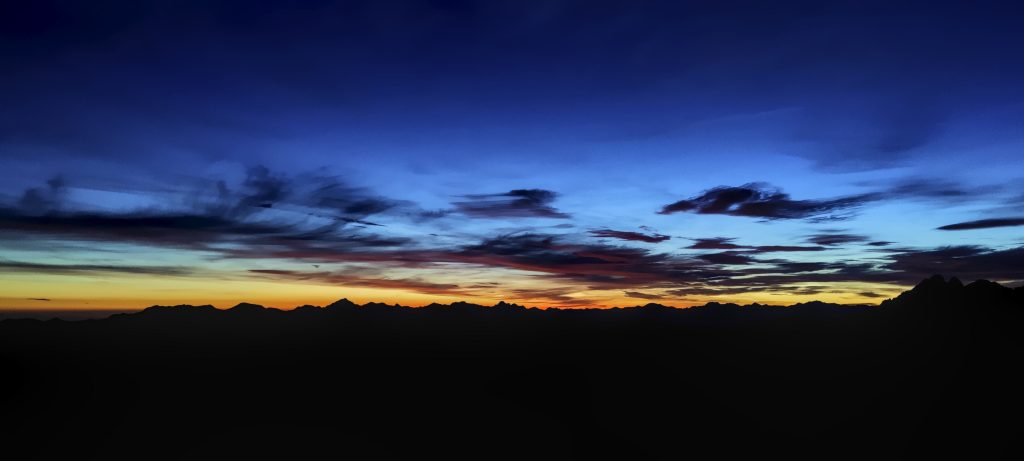 I hadn't planned on hiring a guide, but Rockinstraw wanted to maximise the success factor, so in the end, we hired a guide. To tell the truth, the guide is not very necessary on this hike. But his assistance was of some use near the top, at the Paso de Mahoma, where several exposed steps have to be taken. Anyway, it was nice to chat with a local. Guy knows the trail well and understands the mountains. Also, he drove us closer than a bus would have (42.67809, 0.65053).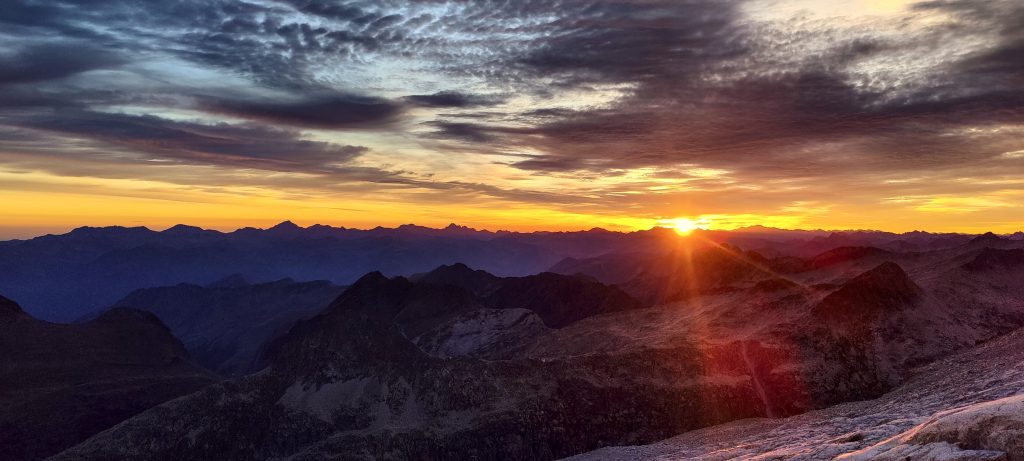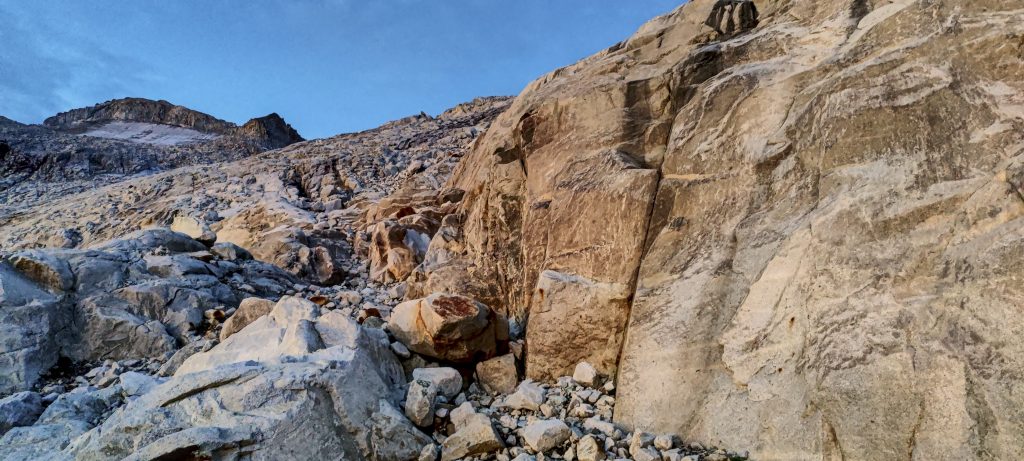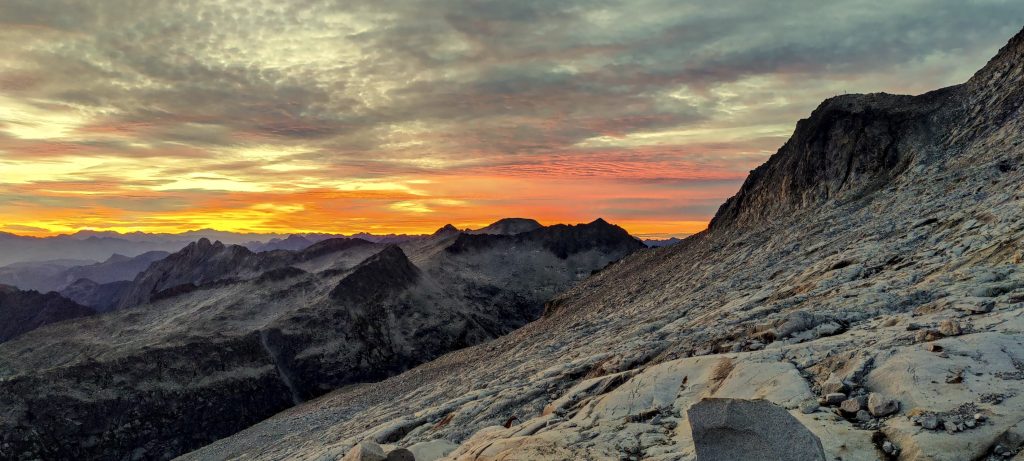 In the beginning, we walk through the meadows of the valley, then make a short climb to a cliff. not very high, maybe 50 meters. Then continue along the rocks carved by the glacier towards the summit. From time to time, cairns can be seen.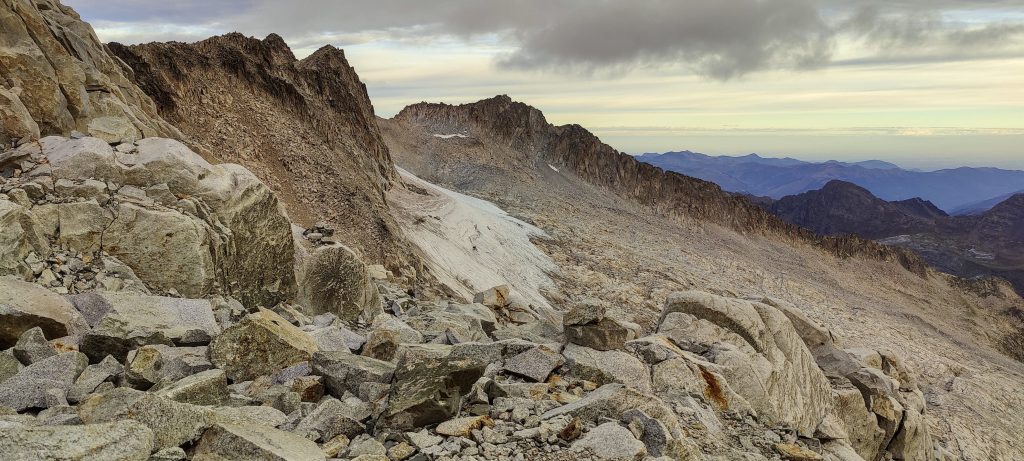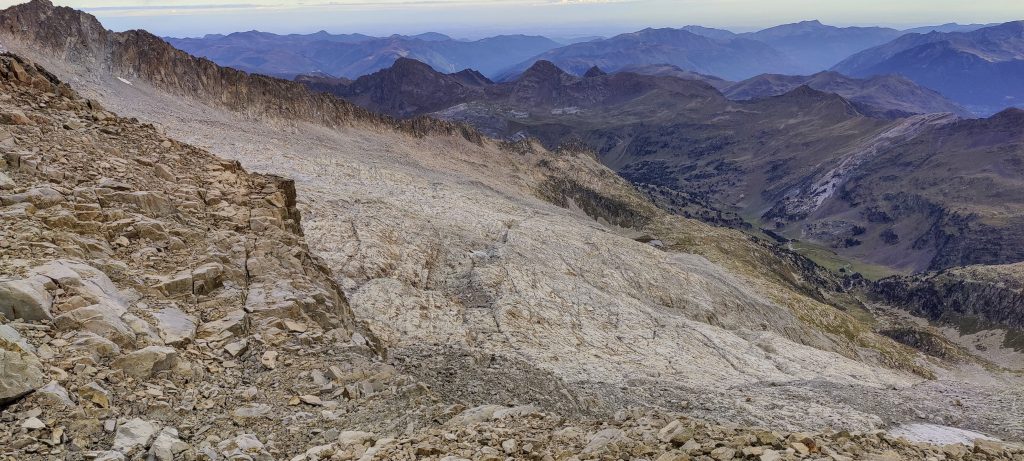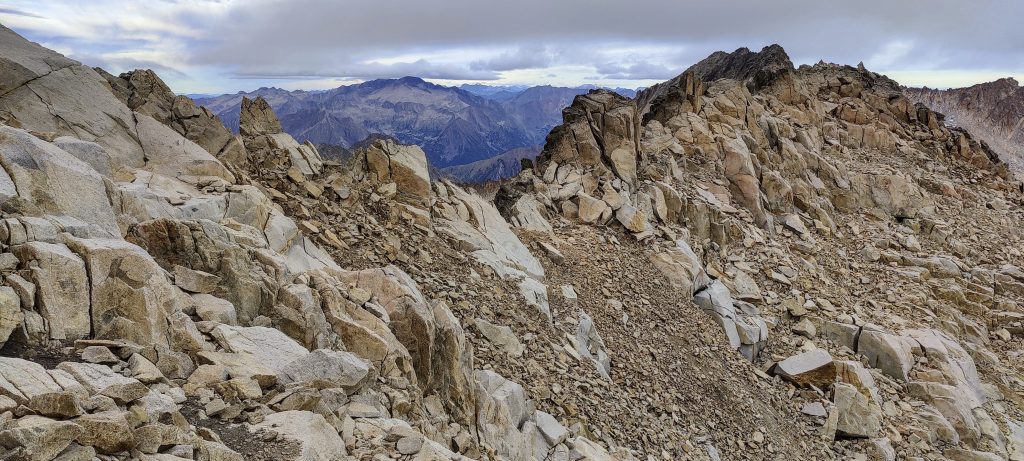 A bit below the peak, on the left side, are the remains of the glacier. The remains of the glacier are also on the right side. In the middle is a nice, rocky gap. We climb it through small cliffs to the upper plateau. The wind is picking up a bit, but nothing terrible. We reach the Paso de Mahoma, and a couple of minutes later, we are at the summit. Short break, we look around, take a photo, and then return down the same path we came.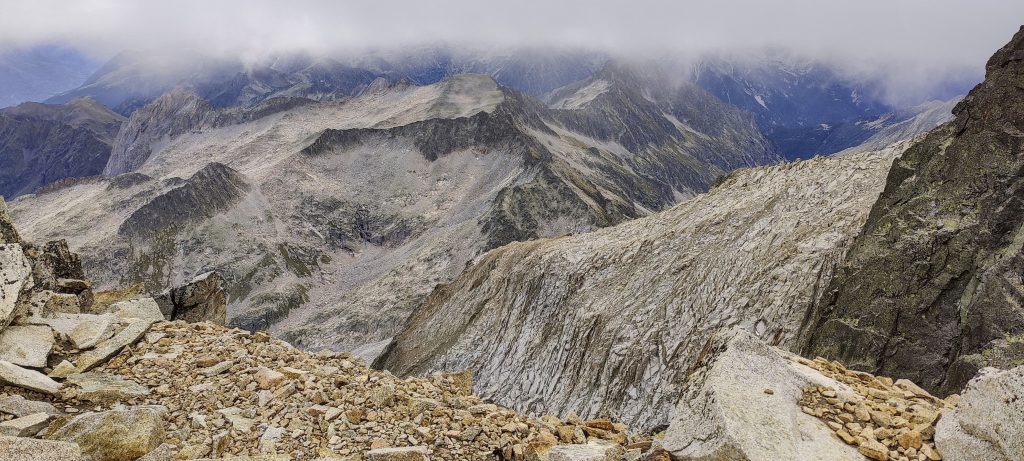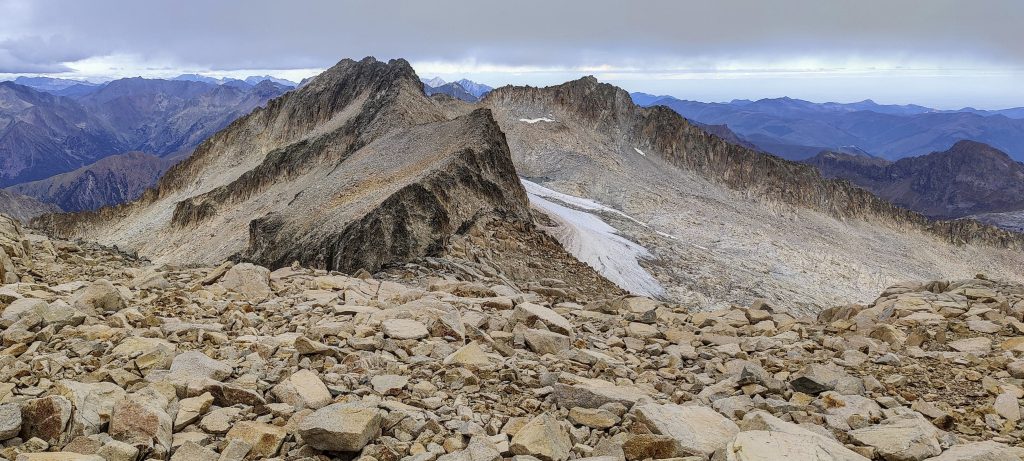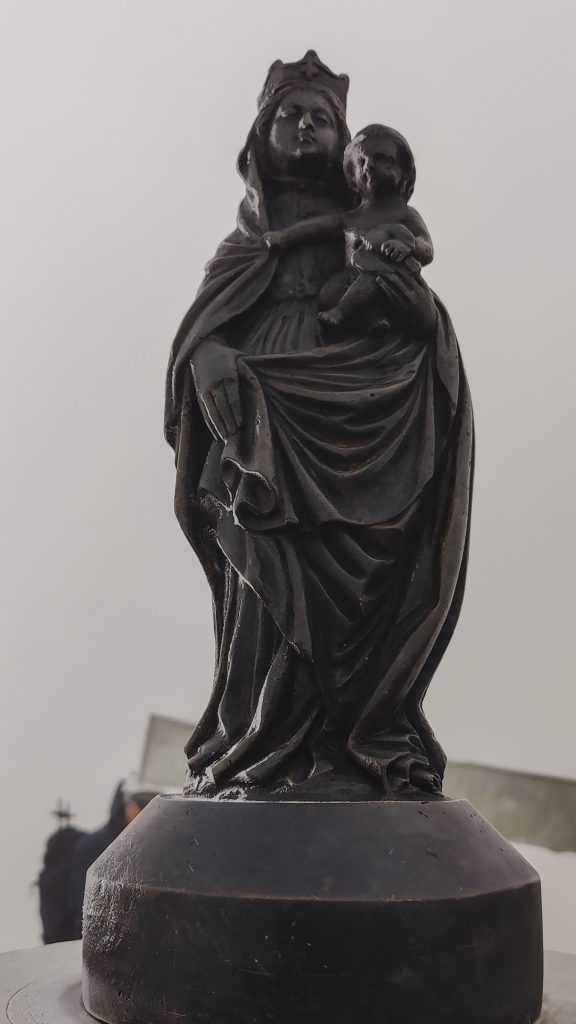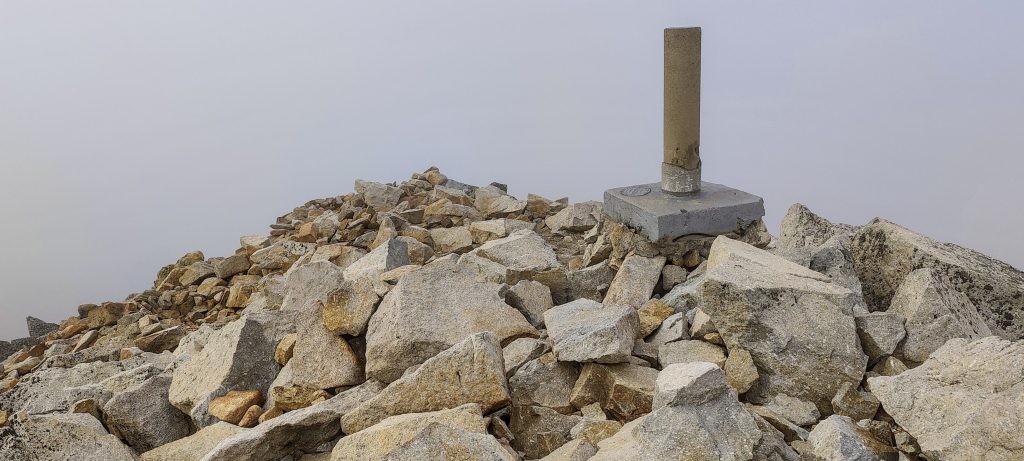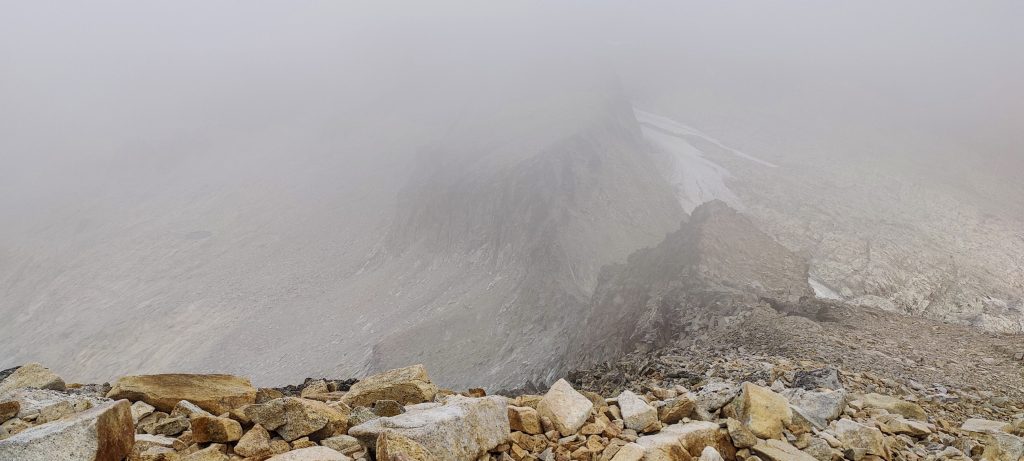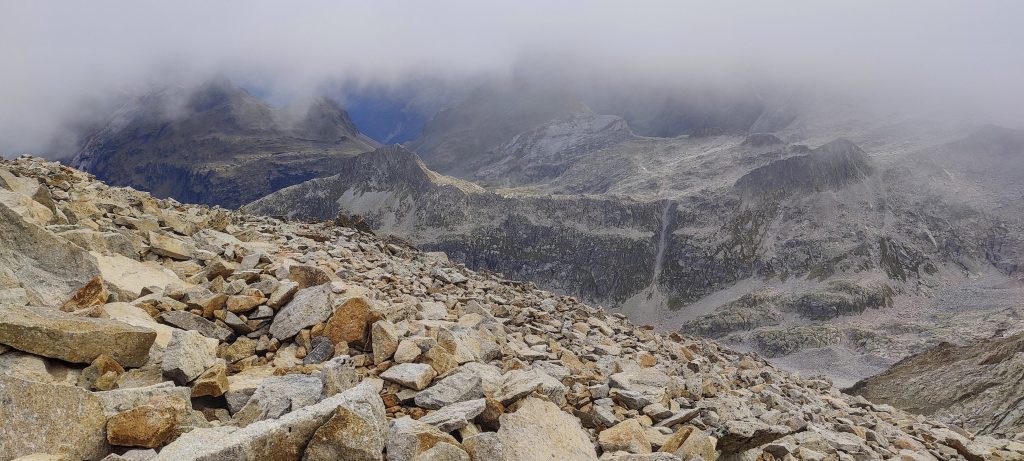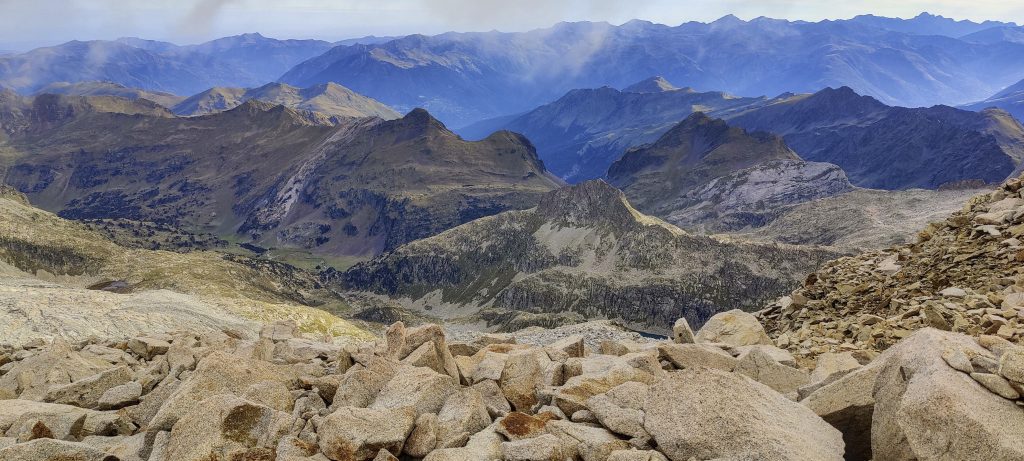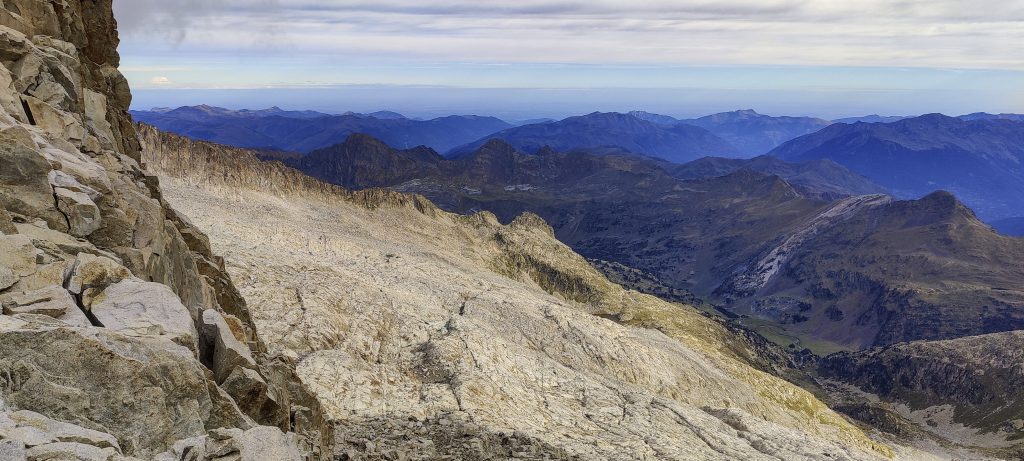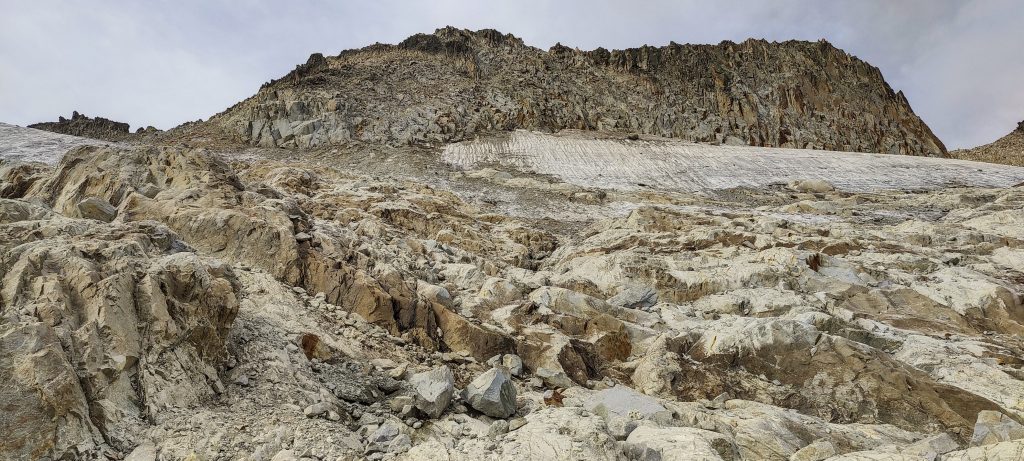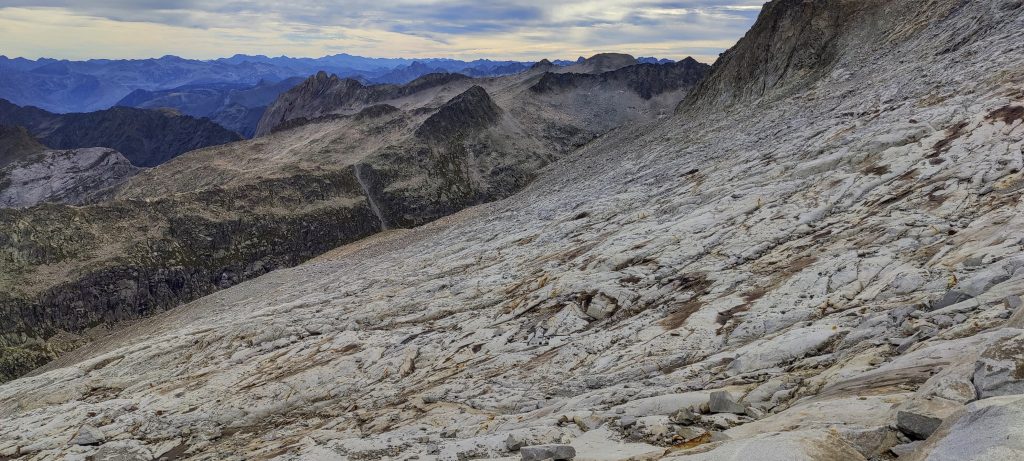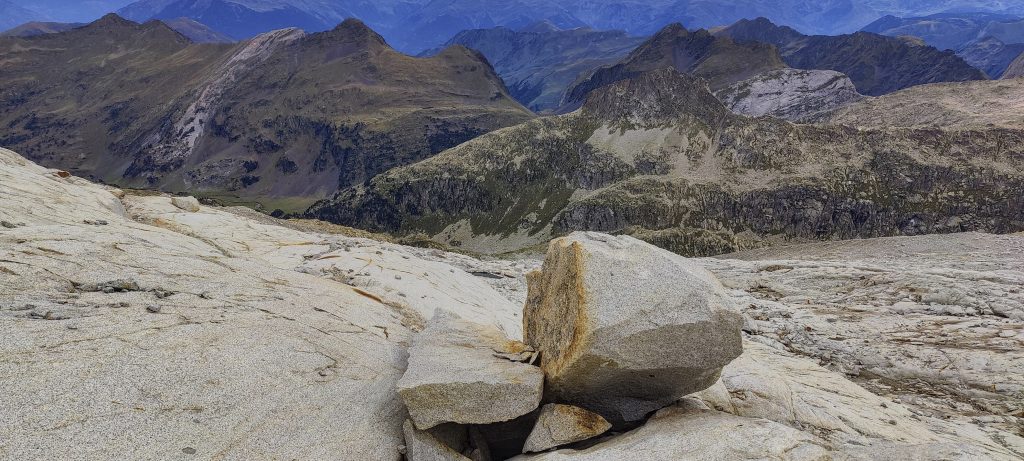 In the lower valley, we go a little to the right. I wade through a shallow stream, but there's enough water to sneak through my waterproof boots. Another kilometre and we are back in the car.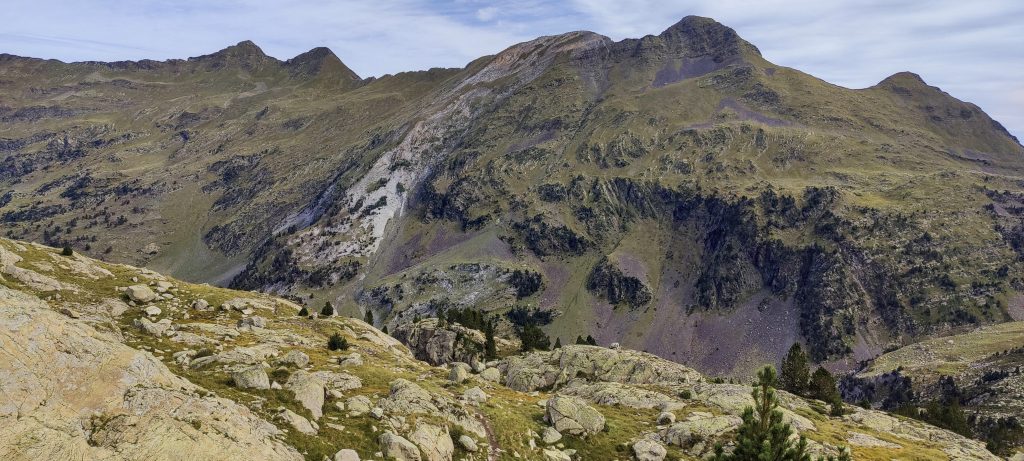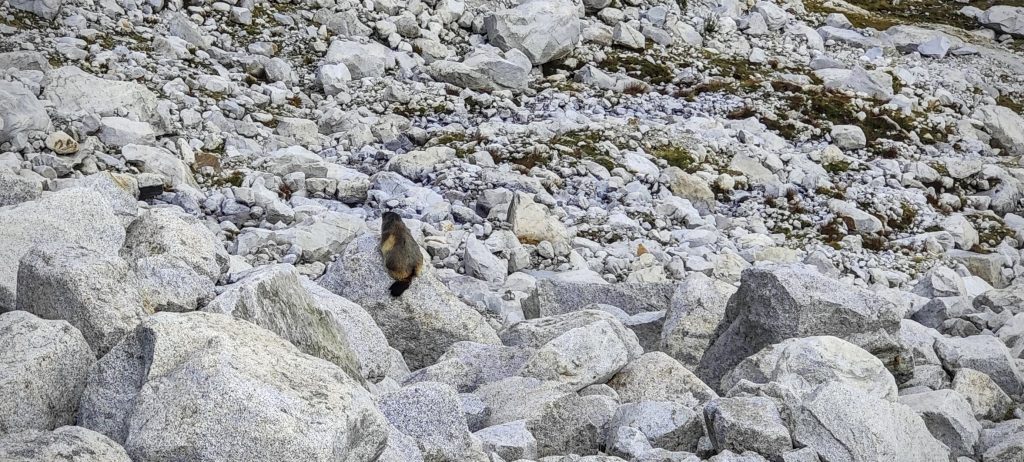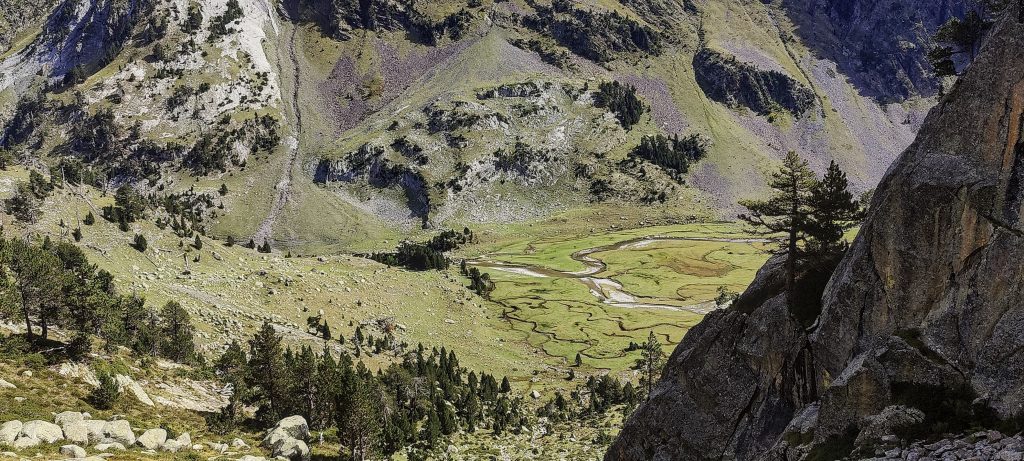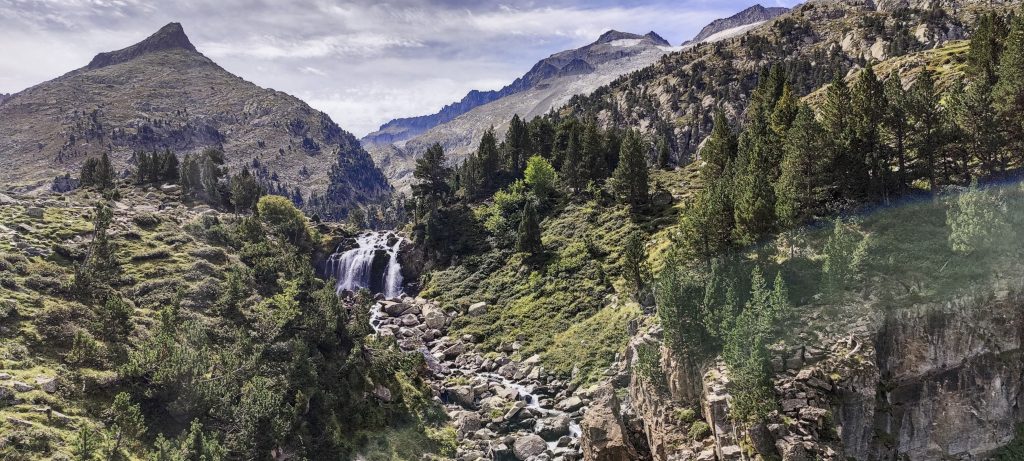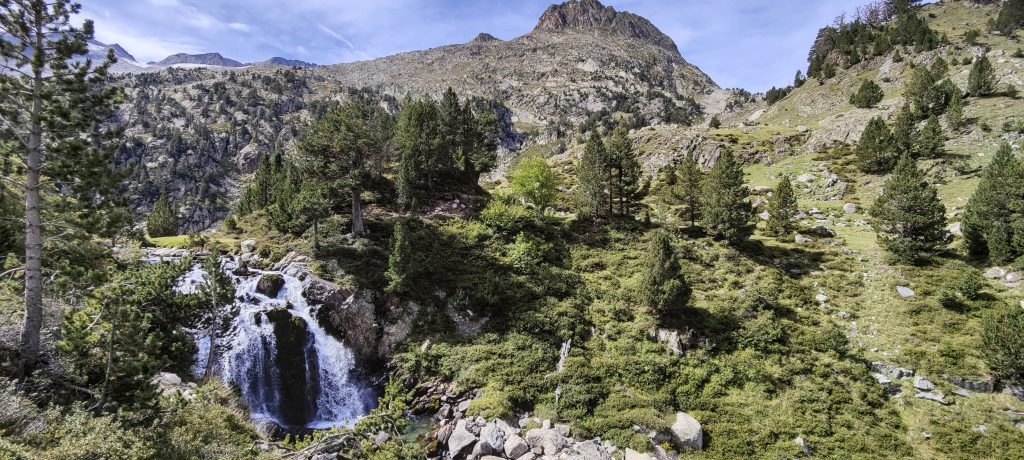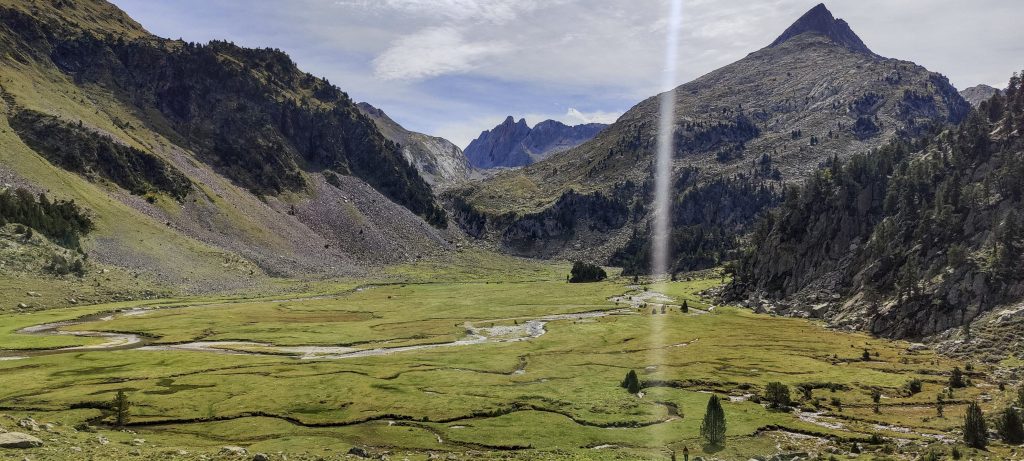 This trip's seventh of eight planned ultrapeaks was climbed. The day is just starting, and we have to drive a long way to Torrecerredo. I'm excited that I've been on the top of the Pyrenees. These mountains have 63 P600 peaks. Including Pico de Aneto, I climbed 13, so only 50 remain. Good progress.